Yesterday, members of Congress were forced into lockdown after a mob of rioters was incited by Donald Trump to storm the Capitol in an attempted coup to overturn the presidential election.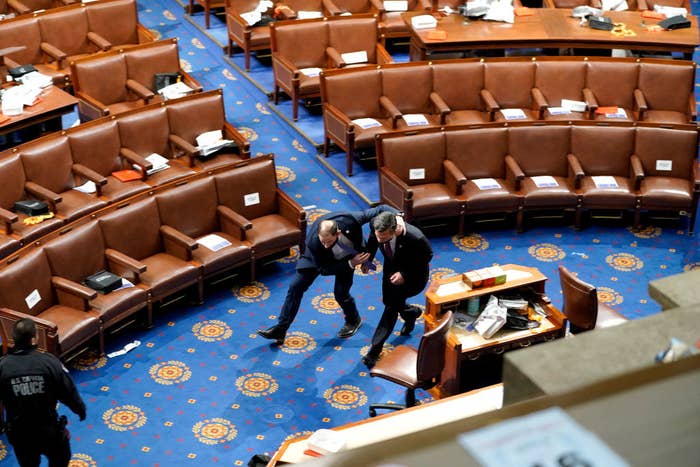 The photos of our representatives hiding from domestic terrorists are disturbing, scary, and deeply unsettling. But for many young people who've had to go through active shooter drills at school (or worse, actual shootings), the images felt all too familiar.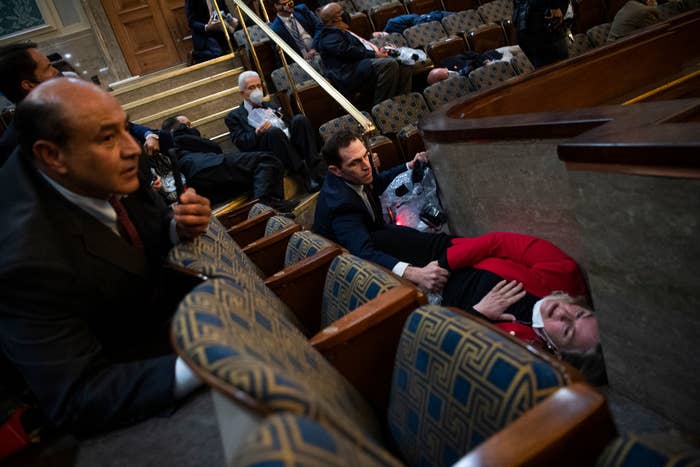 And now, people are using the images to make an important point about the ways Congress has failed students and teachers when it comes to keeping their schools safe.
Here's what some people on Twitter are saying:
1.
2.
3.
4.
5.
6.
7.
8.
March For Our Lives — the gun control activist group created by students from Parkland High School — also posted a statement:
9.
And a few Parkland alumni have shared statements of their own:
10.
11.
And finally, TikTok — the preferred social media app of Gen Z — has created some compelling videos explaining lockdown drills to their representatives:
Let's all be grateful that no elected officials were hurt in Trump's attack — and let's hope they start using their power to protect others moving forward.