Pete Davidson Had An OMG Encounter With A Fan Named "Ariana," And It's Going Viral On TikTok
"Oh, well hello! Let's get married." 👀
World, meet Arianna Justine — an 18-year-old journalism student at NYU, and a big fan of Pete Davidson. Arianna recently had a hilarious encounter with Pete on the street, and her video of the exchange is now going viral on TikTok.
It all started when Arianna decided to wait outside the Saturday Night Live studio in New York, in hopes of meeting some cast members. When Pete passed by her, Arianna told him her name — which, of course, happens to be the same name as Pete's very famous ex-fiancé, Ariana Grande.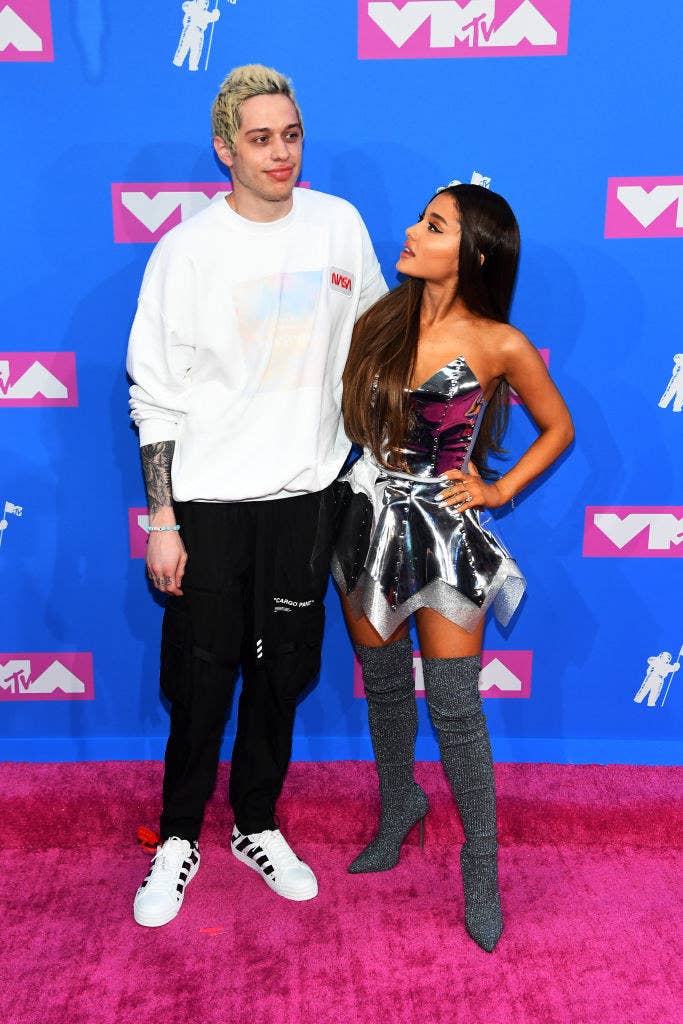 "My name is Arianna, too!" Arianna can be heard shouting at him in the TikTok.
Pete took the comment like a champ, and even poked fun at his whirlwind engagement with Grande in 2018.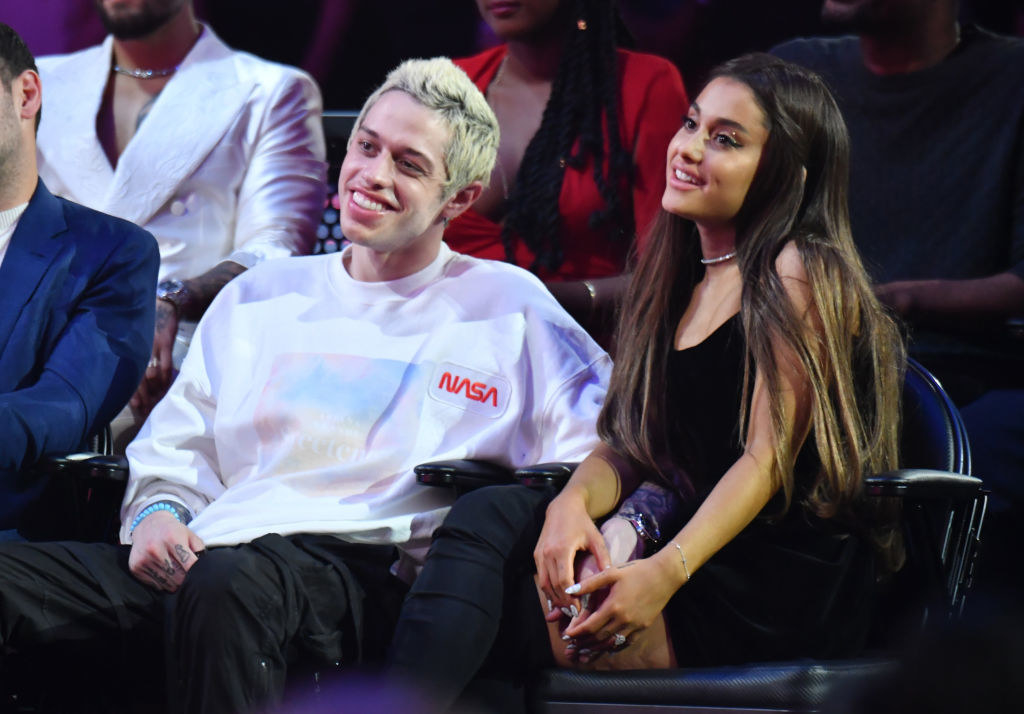 Arianna can then be heard screaming and holding up her ring finger as the TikTok cuts out.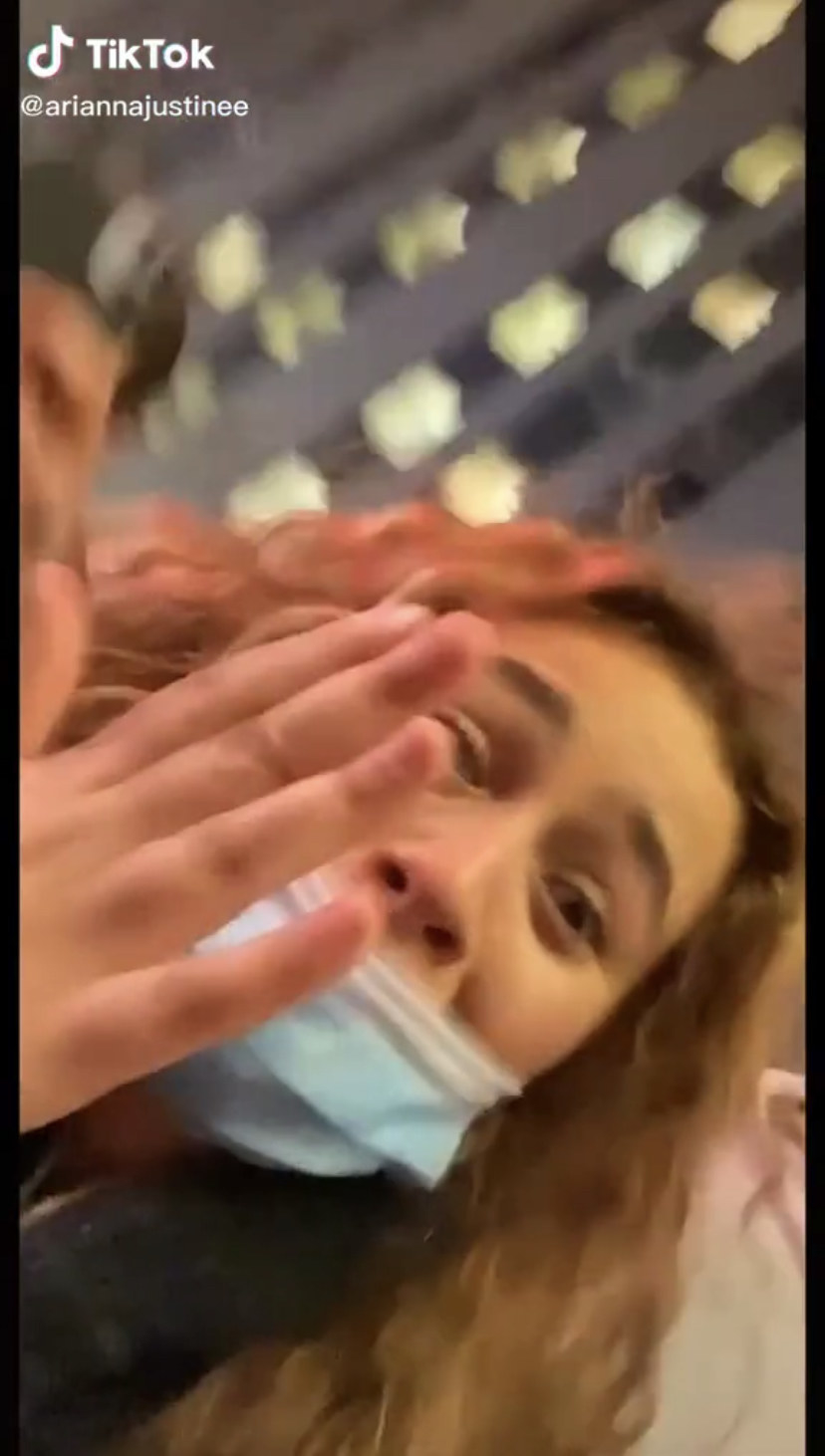 Arianna, who says she aspires to be on SNL someday herself, told BuzzFeed that when she saw Pete coming toward her, she knew she "had to seize the opportunity" to crack the joke, even if it was a little risky.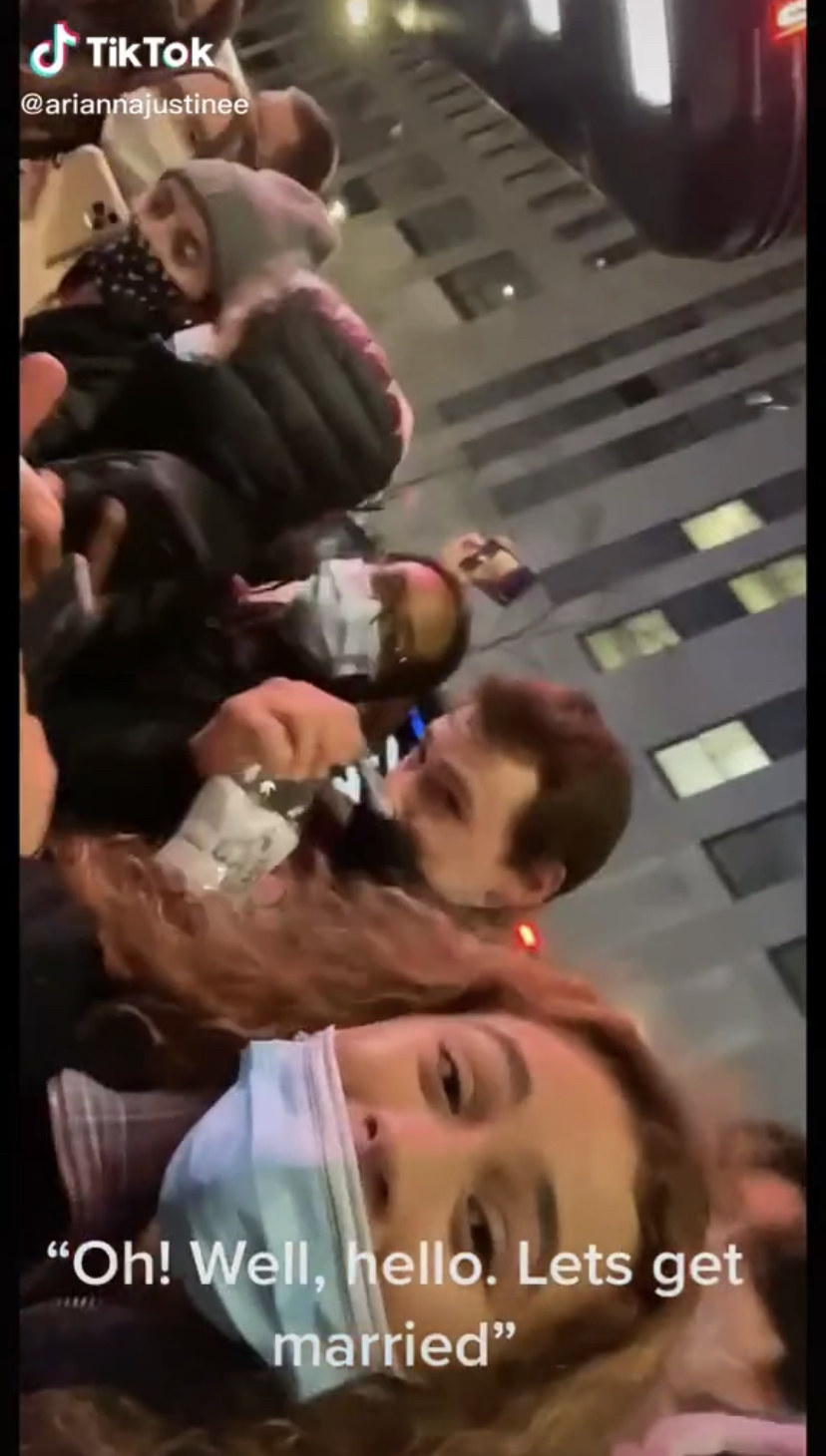 "Knowing his personality, I figured he would take it in stride," she said. "But I was still nervous to say something so bold."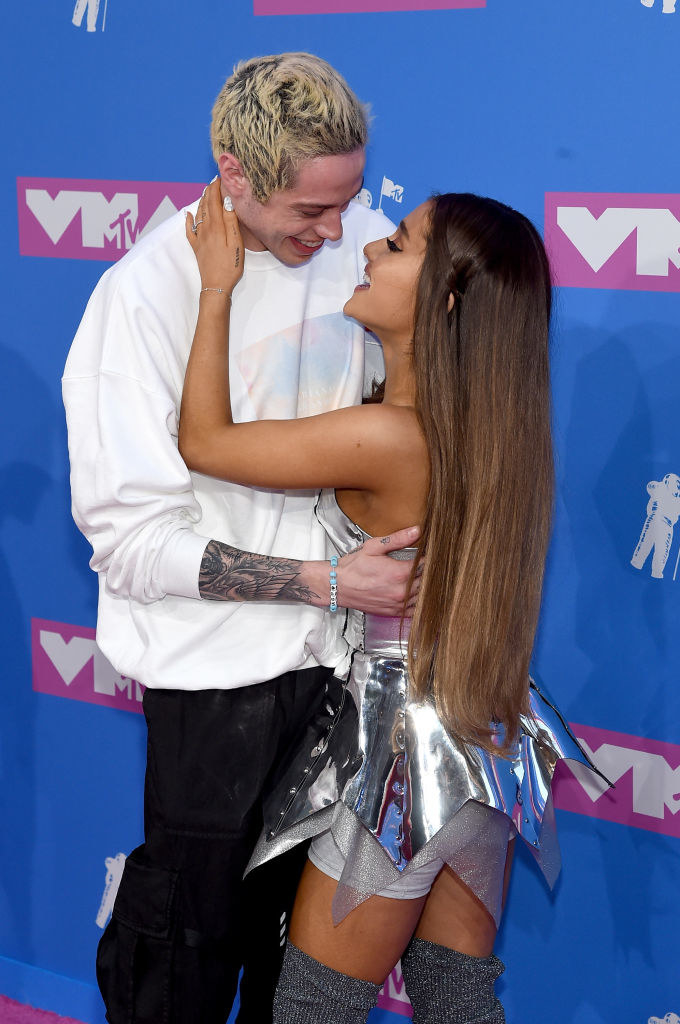 And when Pete jokingly proposed to her in response, Arianna says she had no idea WTF to say: "I was too excited about his response to continue the conversation, so I fled the crowd and called my friends."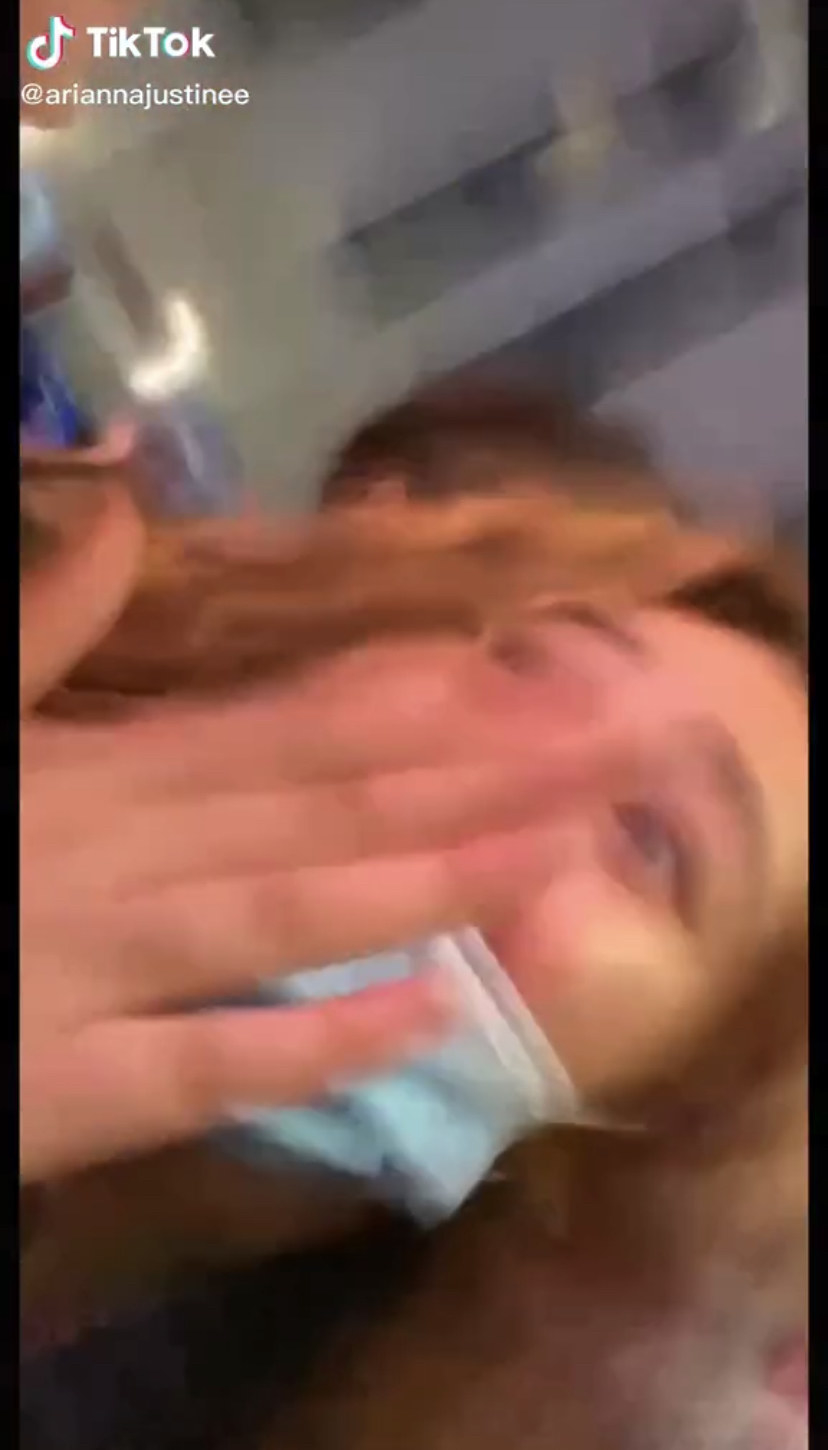 In her interview with BuzzFeed, Arianna also took the opportunity to send a message to Pete:
Thanks for making my day! I look forward to being on SNL with you one day. Perhaps for the wedding.
Arianna and Pete, congrats on the engagement! You can watch their hilarious interaction below: