In case you missed it, Mindy Kaling revealed this week that she gave birth to her second child, a son named Spencer, on Sept. 3!
This news came as a huge surprise to the world, since Mindy had somehow managed to keep an entire pregnancy AND birth a secret without anyone finding out. Nobody outside her private circle knew about it!
Personally, I have become absolutely FASCINATED with the lengths Mindy went to on social media to hide her pregnancy. She's been strategically posting full-body outfit shots of herself on Instagram, which she must have taken months in advance, throughout the summer to keep us in the dark. For example, here's a picture she posted MERE DAYS before she gave birth:
Maybe we all should have been more suspicious about the fact that Mindy was routinely getting so glammed up in the middle of quarantine??? But hey, her looks were incredible!
This is the picture she posted literally on the day she was secretly in the hospital giving birth. Her caption? "I've been outsmarted by a toddler." YEAH, AND WE'VE ALL BEEN OUTSMARTED BY YOU, MINDY!
Anywhom. I love Mindy Kaling deeply, and I'm very glad she was able to have the private pregnancy she wanted. And in an interview with Stephen Colbert, she explained why she decided to keep it a secret — and shared a hilarious story about the one time she was caught by paparazzi.
"How did you keep this secret?" Colbert asked. "People care. People follow what goes on in Mindy Kaling's life. How did no one know this was coming?"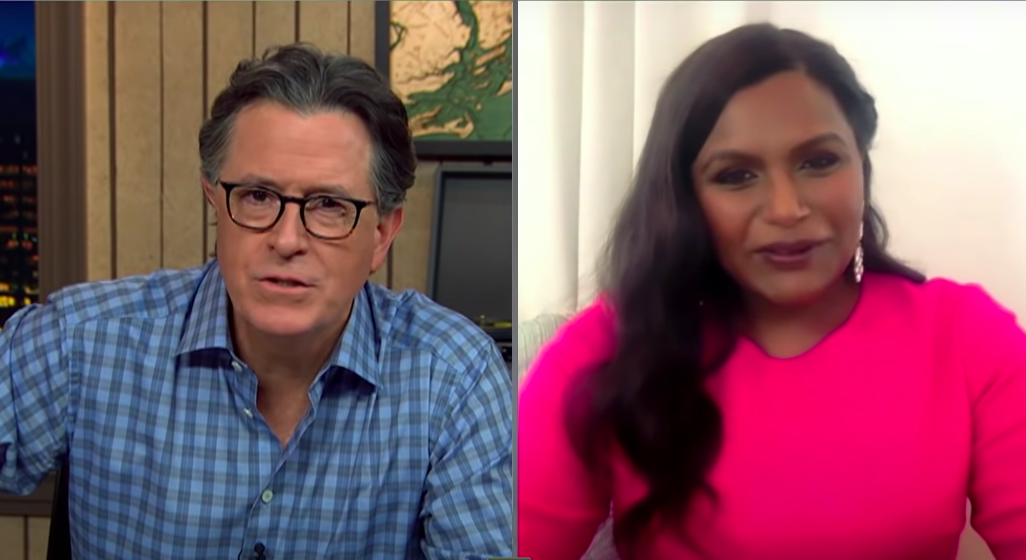 "Well, no one saw me," Mindy said, referring to the coronavirus pandemic and quarantine. "There was so much heartbreak in the world that it felt strange to go out of my way to shine a light on some giant health information, you know? No one really saw me."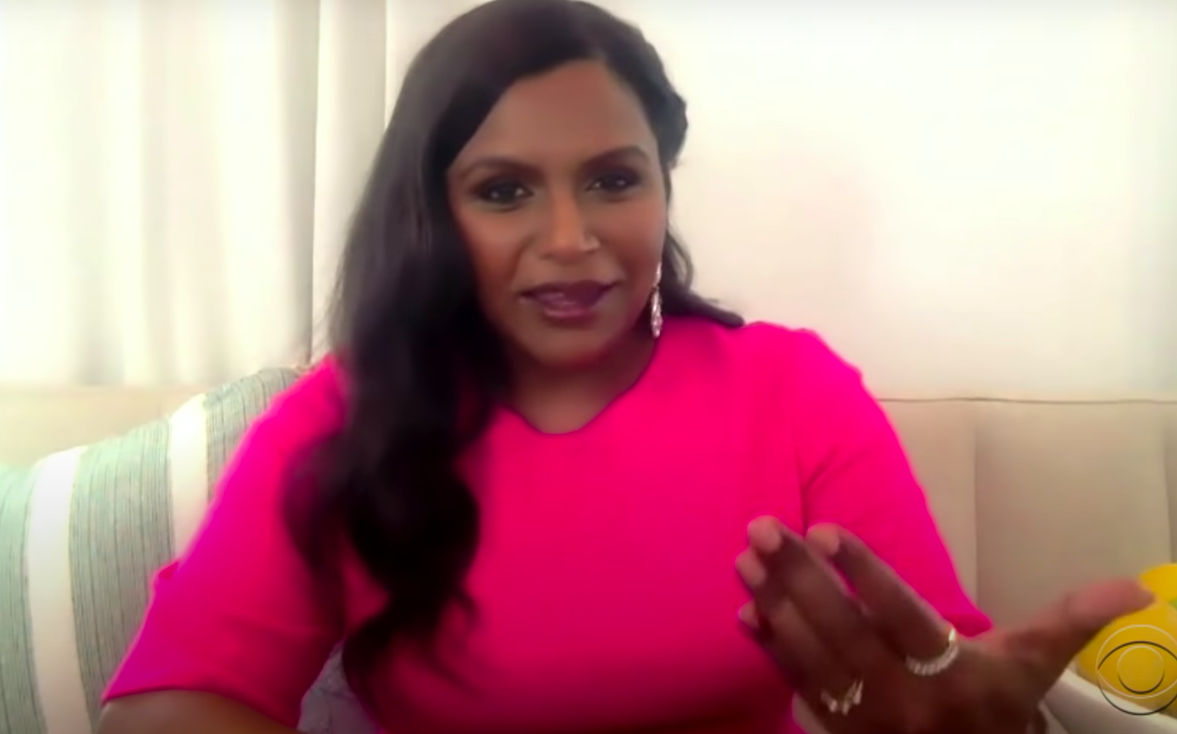 She continued: "Except, one time, I did go to buy my son some toys. And I got caught by — paparazzi photos caught me. And I thought, "Oh, okay, well, then, now this is clearly...they're gonna know. Because I was 8 months pregnant."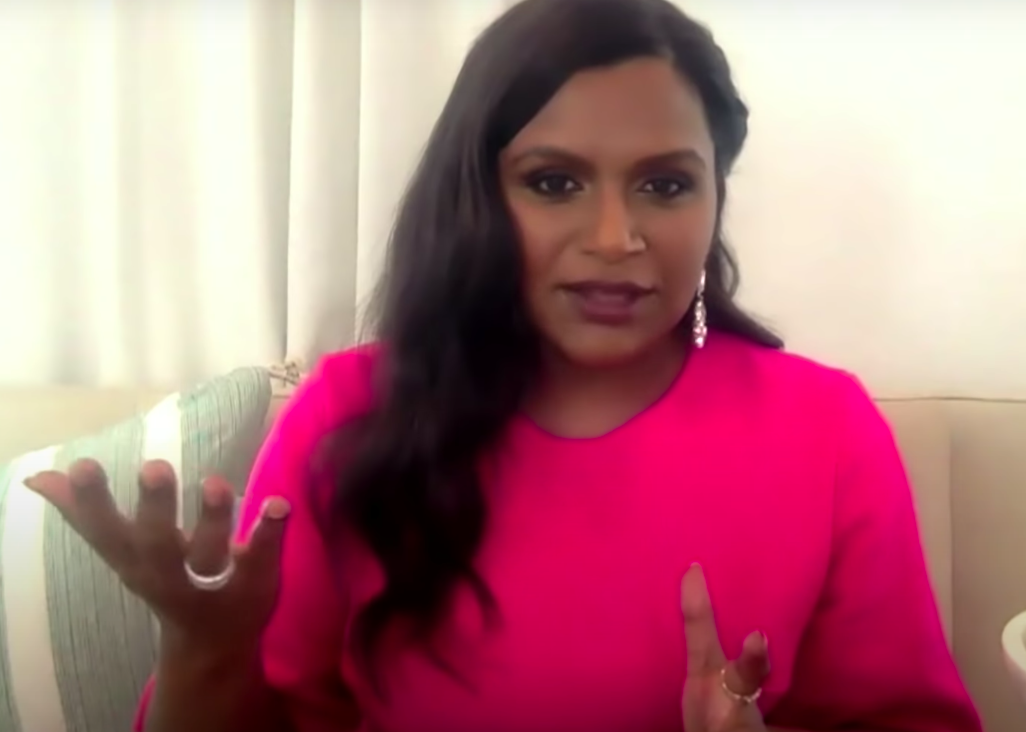 Mindy added, "So [the Daily Mail] ran this photo of me. And I look very pregnant, I would say. That's a pregnant person!"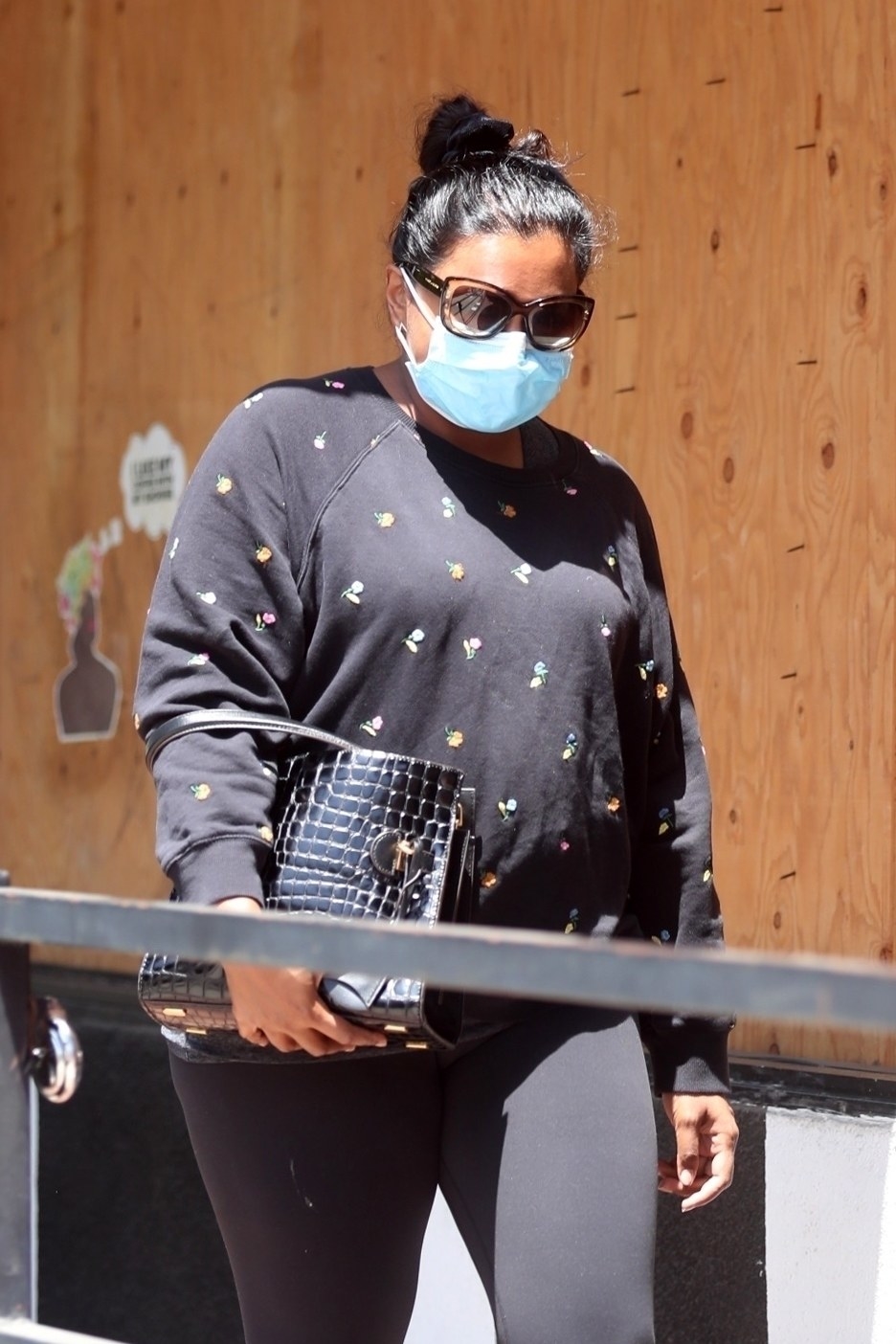 She also said, "They were very nervous. I think this is what's funny. They were too nervous to claim that I was pregnant."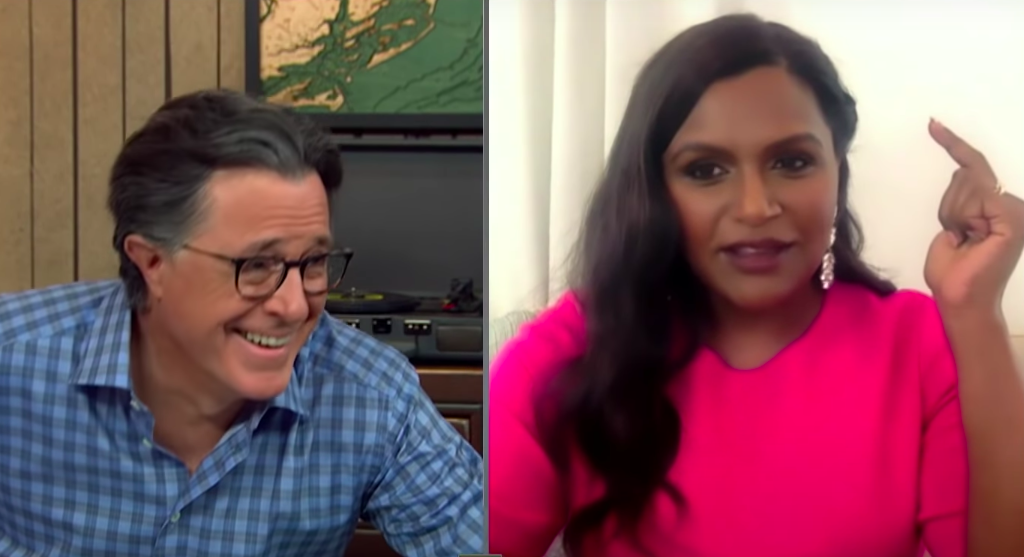 She joked, "It was almost more insulting. They were like, 'Oh yeah, Mindy Kaling just looks like this.'"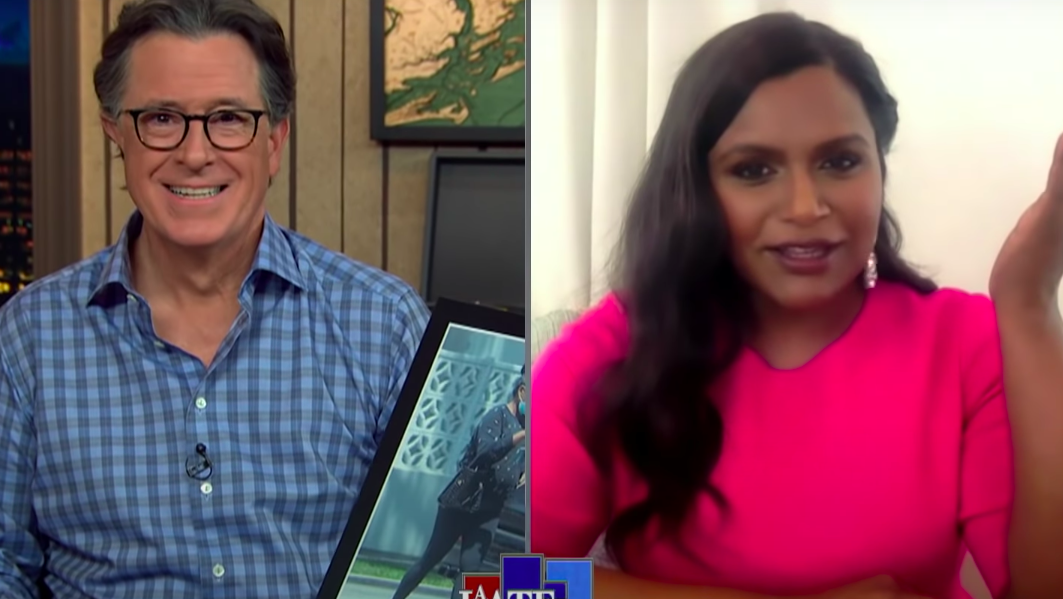 Instead, the Daily Mail ran a typical headline about Mindy being seen out shopping, with zero mention of the baby bump — and they assumed the toys were for her 3-year-old daughter instead of her new kid:

Mindy joked that she was "so insulted" by the Daily Mail's headline, but on the bright side, it did allow her to keep the pregnancy under wraps.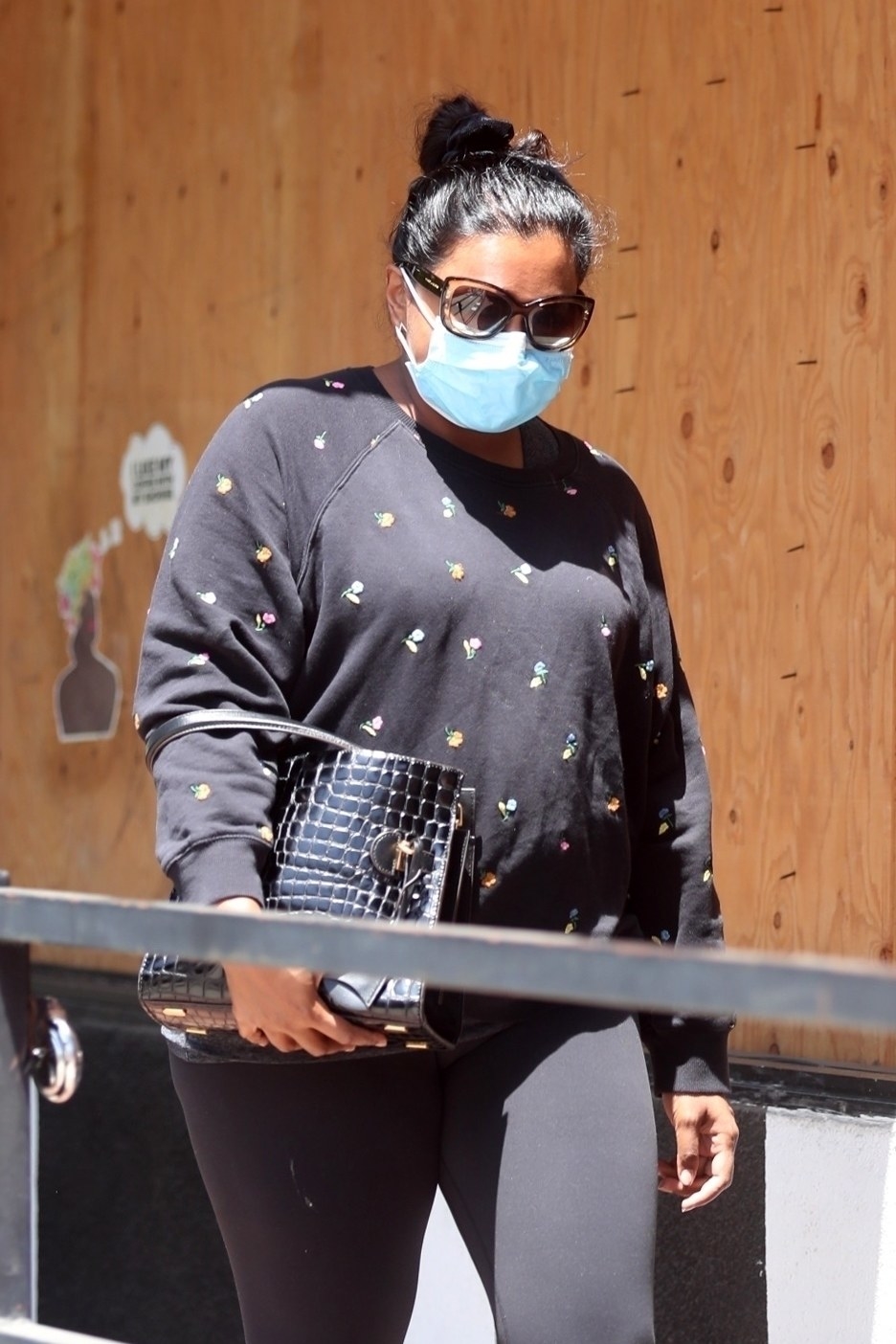 Yesterday, Mindy finally mentioned the pregnancy news on social media and opened up about the experience of being pregnant in a pandemic, which she described as "a little scary."
"Being pregnant during the pandemic was a little scary, but it made me appreciate all the doctors, nurses, and medical professionals who continue to work tirelessly giving treatment to those who need it, putting their own lives at risk," she wrote.
"Spencer is happy and healthy, and his sister is obsessed with him (well, his toys)," she added. "It's been so fun having him in the house, I almost forget I'm outnumbered now."
Welcome to the world, Spencer Kaling! You couldn't have a cooler — and, frankly, sneakier — mom.