John Mulaney was a guest on Late Night With Seth Meyers on Tuesday, where he revealed that he and Olivia Munn are expecting a baby together. And in a candid conversation with Seth, John also opened up about his history of substance abuse, his 2020 relapse, and the intervention that saved his life.
The conversation started when Seth — who participated in the intervention, along with several other famous comedians — asked John what the experience was like for him.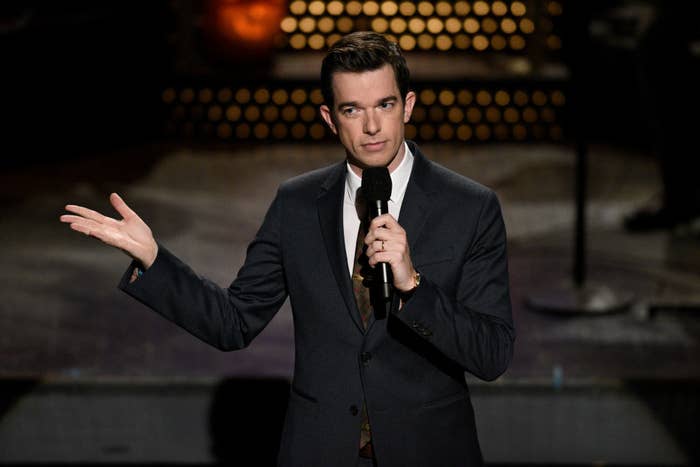 "When I opened the door, I knew right away it was an intervention," John admitted. "That's how bad of a drug problem I had, that when I opened a door and saw people, I went, 'This is probably an intervention about my drug problem.'"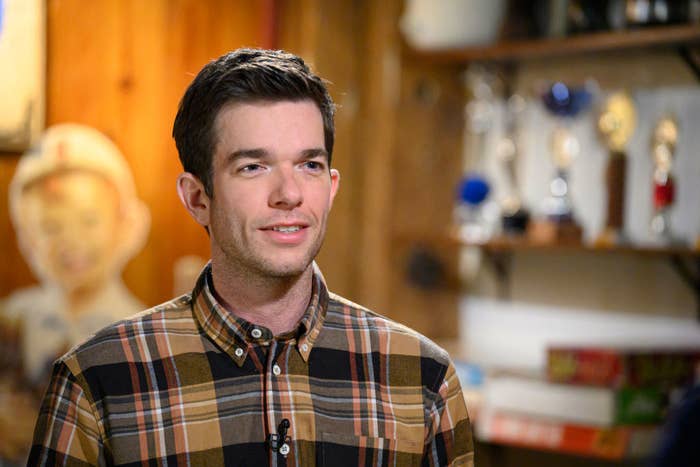 John explained that he believed he was going to dinner with an old college friend that night, but when he arrived at her home and saw so many of his loved ones waiting for him, he knew what was coming.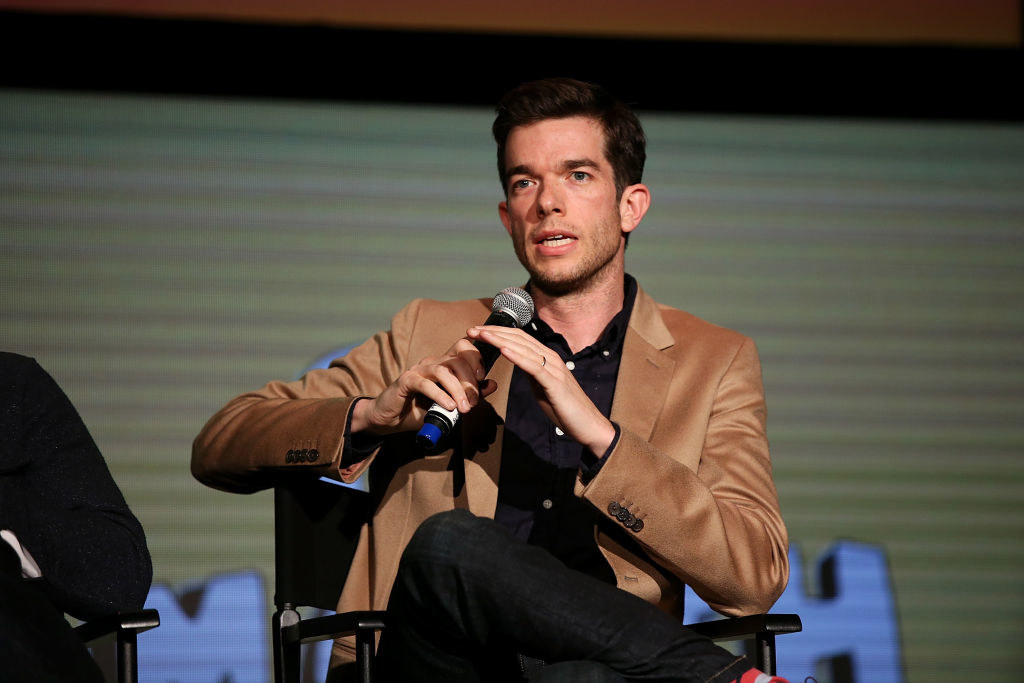 "You were the first person I saw, as I walked through the doorway, where I knew," he said. "This was an intervention."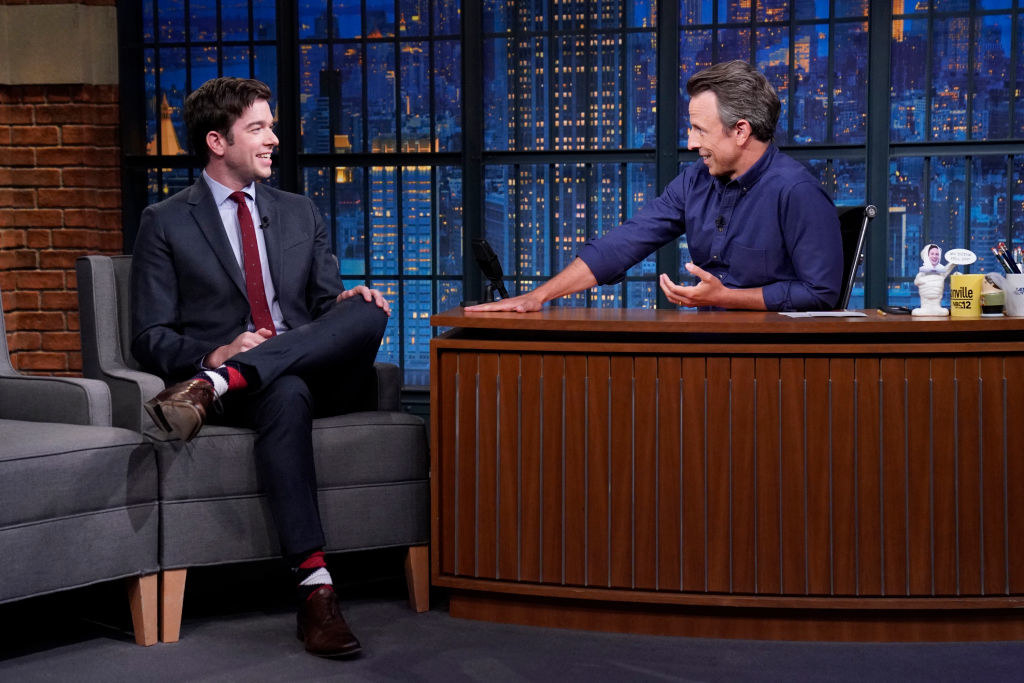 He recalled that his initial impulse was to admit that he had a drug problem, before anyone else could say it first:
"God, I needed to be the smartest person in the room, even at the intervention. So I remember saying to all of you, 'Before you all read your letter, I have a drug problem, and I need help.' Just to scoop you."
And he revealed one of his regrets from that evening:
"I kept insisting I was sober at the intervention. Remember when I looked at everyone and I went, 'I'm sober now. I'm sober right now.' I wasn't. Remember when I kept going to the bathroom? That was for drugs."
At a later point in the interview, John admitted that he was "so mad" at his friends for staging the intervention, though he now recognizes that they were "saving [his] life."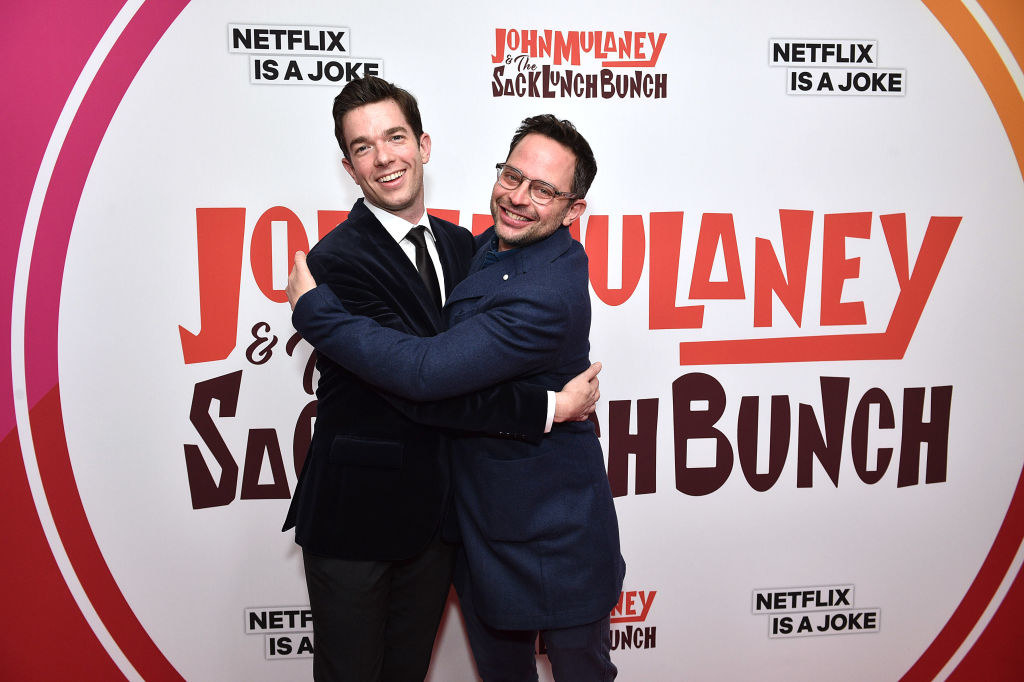 "Let me say this about it. I walk into the intervention, and I'm so mad. I didn't want an intervention... At that moment in time, I wanted to continue using drugs. Sitting here tonight, I'm so grateful to you and to everyone there for saving my life, OK? That night, I was not grateful."
And the two friends reflected on how strange it was to be in a room full of famous comedians that night, with no one making jokes.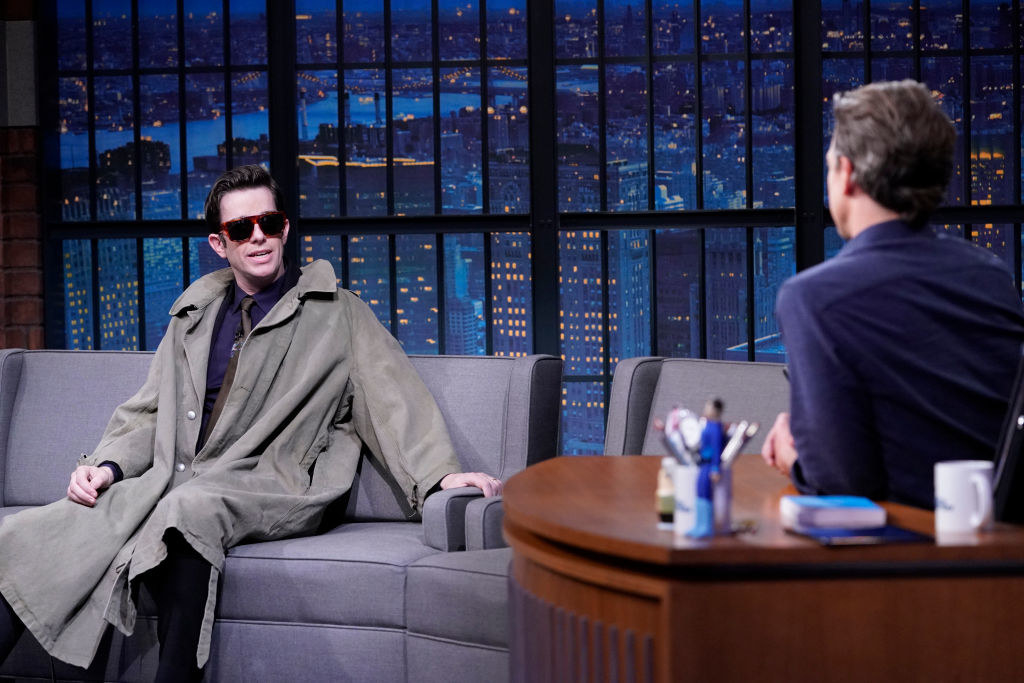 "And yet, as mad as I was, I looked around at the group and was like, this is a good group. It was like a 'We Are the World' of alternative comedians over the age of 40," John joked. "So many funny people. And then no one did bits the entire time."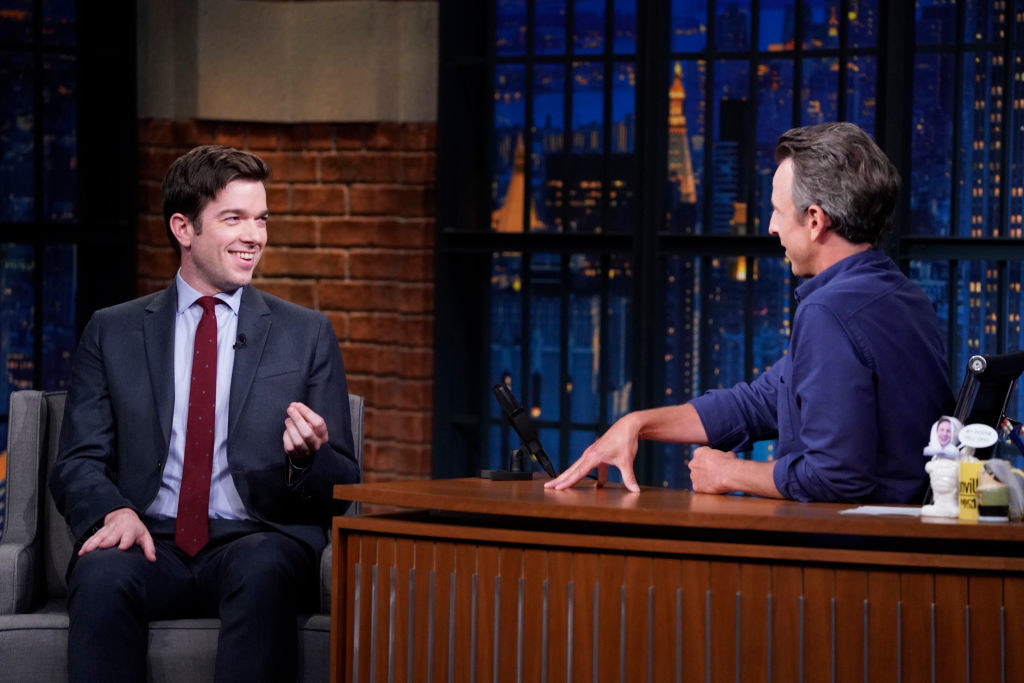 "Yes. I think you know the gravity of a situation when Fred Armisen is not doing a bit," Seth agreed.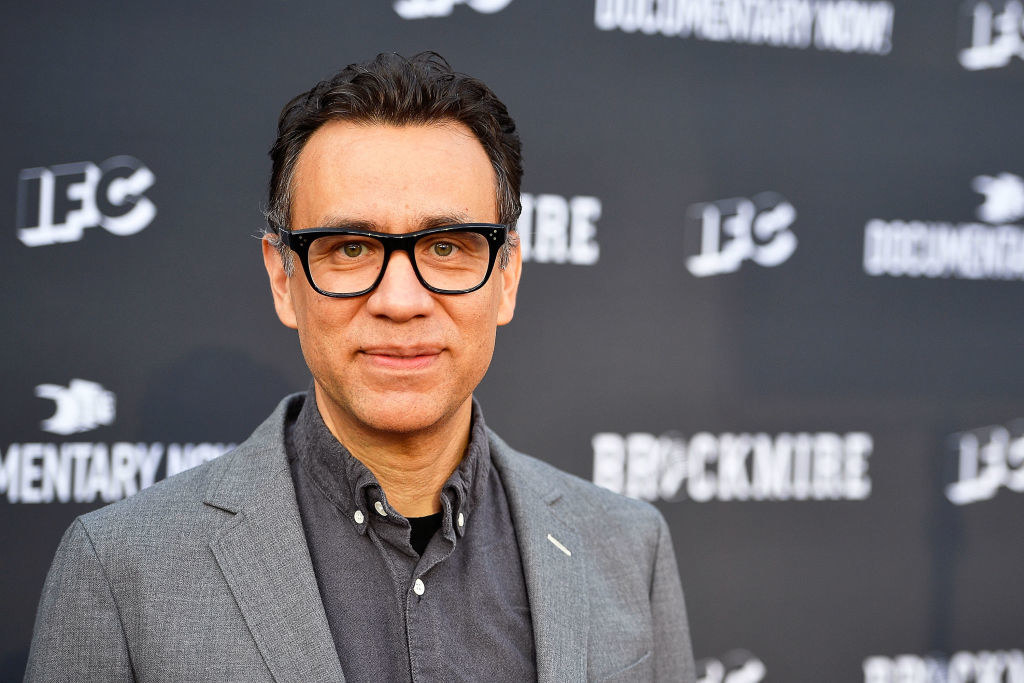 Their conversation concluded with a touching moment, as John thanked Seth for "saving" him, and the two shared how much they love each other. "I don't have a joke for that," John said.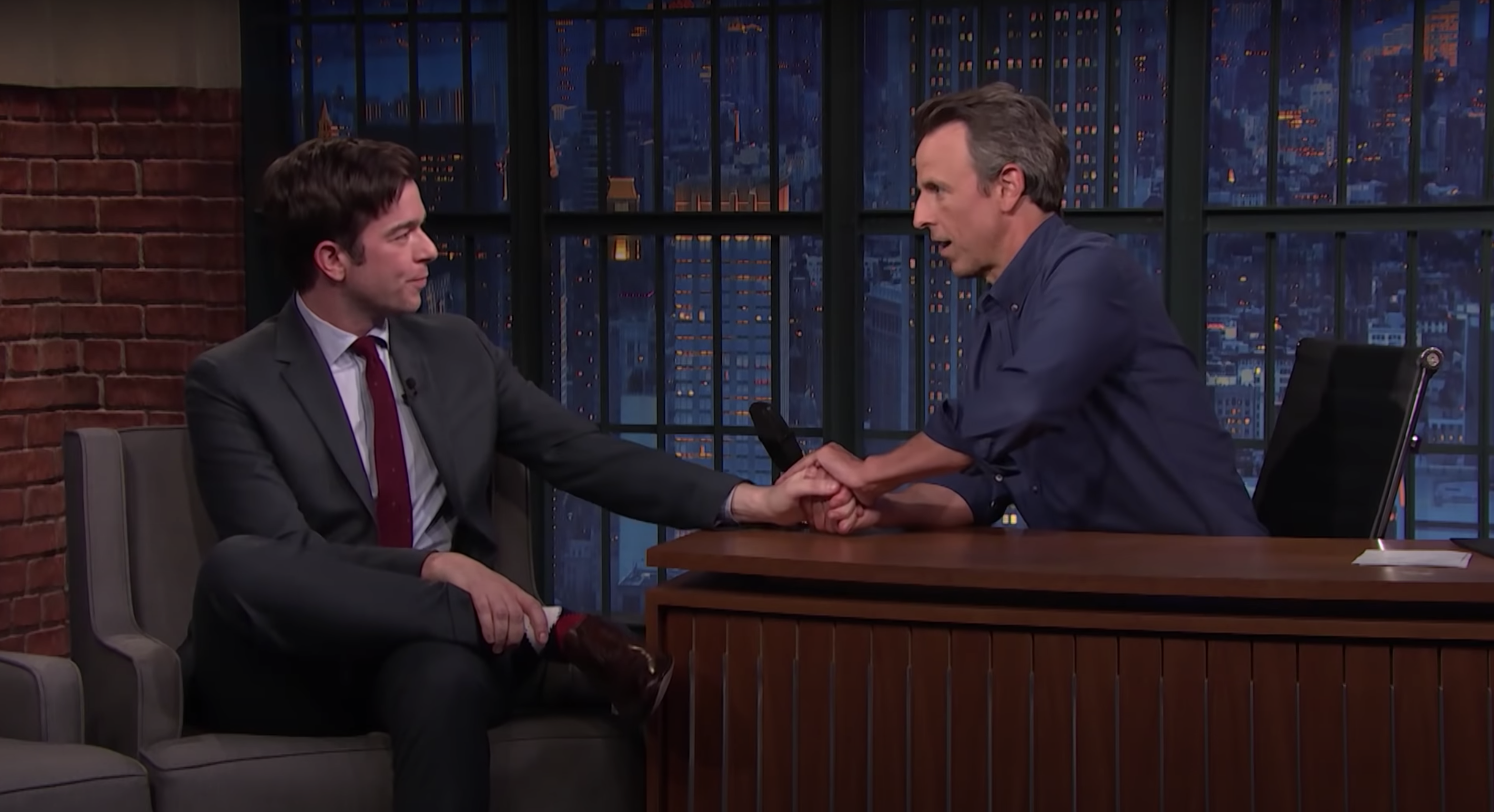 If you or someone you know is struggling with substance abuse, you can call SAMHSA's National Helpline at 1-800-662-HELP (4357) and find more resources here.