This article discusses sexual assault and child molestation.
Last week, Mila Kunis and Ashton Kutcher faced fierce backlash when it was revealed that they'd written letters of support for convicted rapist Danny Masterson.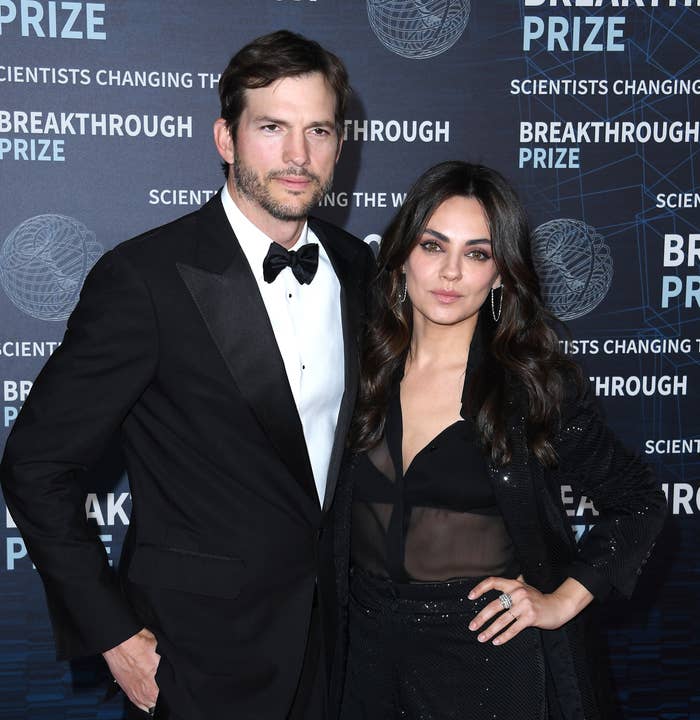 All three actors first met when working on That '70s Show together in the early 2000s, with Mila and Ashton getting married in 2015 and remaining good friends with their costar.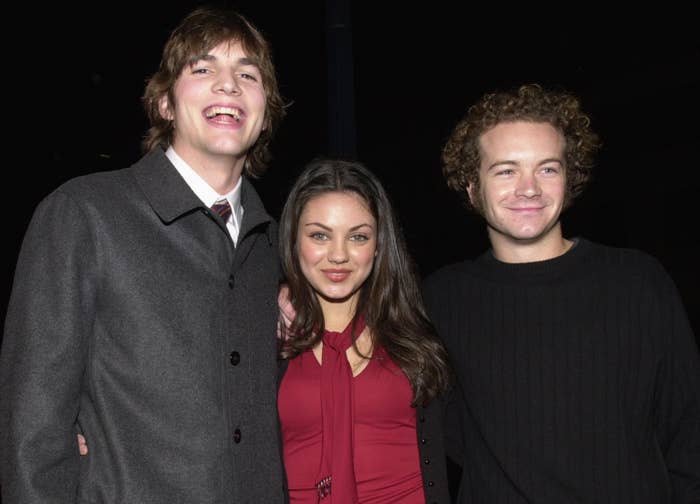 In May, Danny was found guilty of drugging two women before raping them at the height of his fame on the Fox series.
Earlier this month, a judge sentenced him to 30 years to life in prison, and just days later, it was revealed that the judge had received over 50 letters asking for leniency.
In his letter, Ashton called Danny a "role model" and said that he doesn't believe that his long-time friend "is an ongoing harm to society."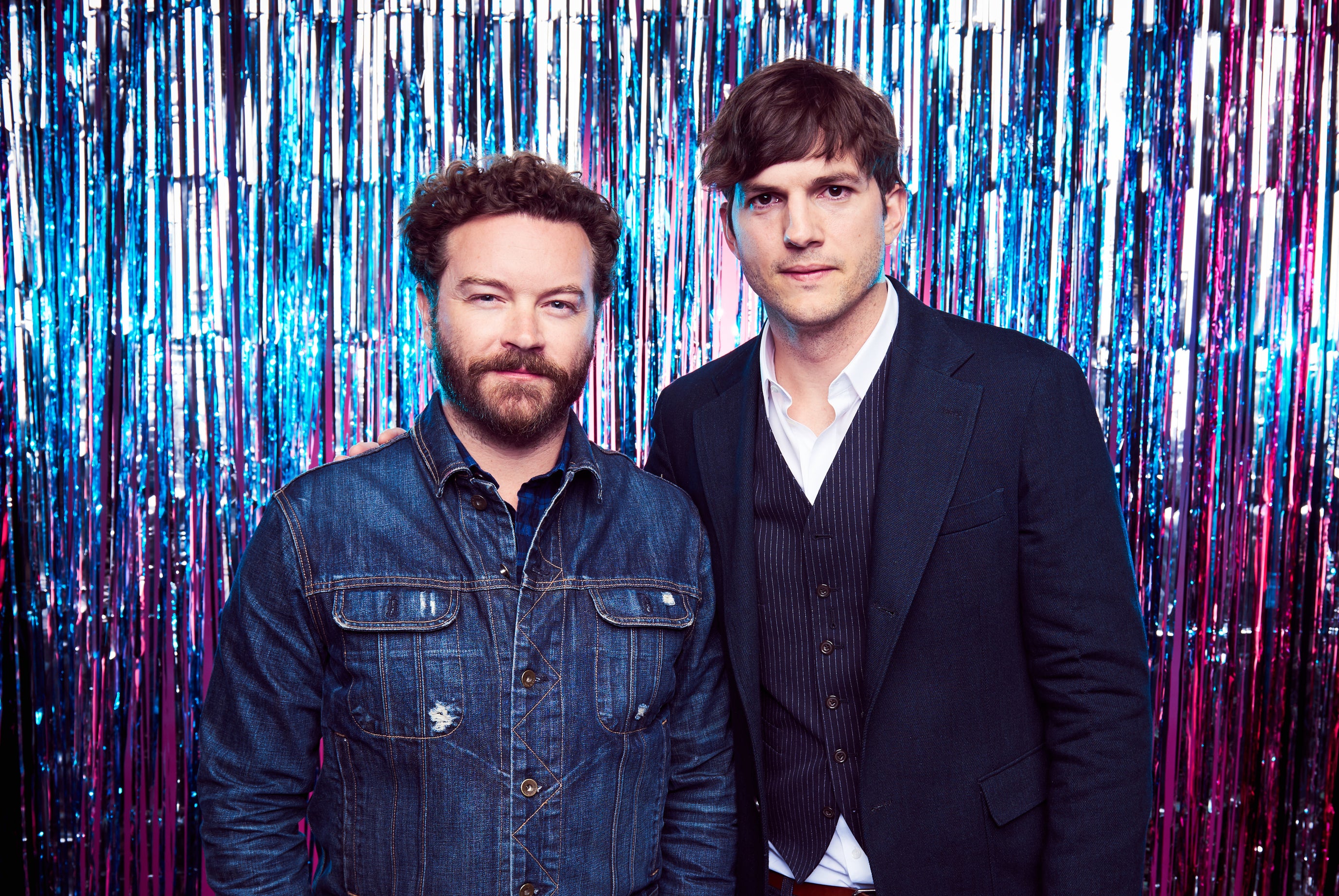 Asking the judge to consider a lesser sentence, Ashton said that Danny's daughter being "raised without a present father would [be] a tertiary injustice in and of itself."
In Mila's letter, she told the judge that she can "wholeheartedly vouch for Danny Masterson's exceptional character and the tremendous positive influence he has had on me and the people around him."
She also praised his "dedication to leading a drug-free life" and called him "an outstanding role model and friend."
People were horrified to learn of Ashton and Mila's quiet support for Danny amid his crimes, and as the criticism grew online, the couple uploaded an apology video to Ashton's Instagram account.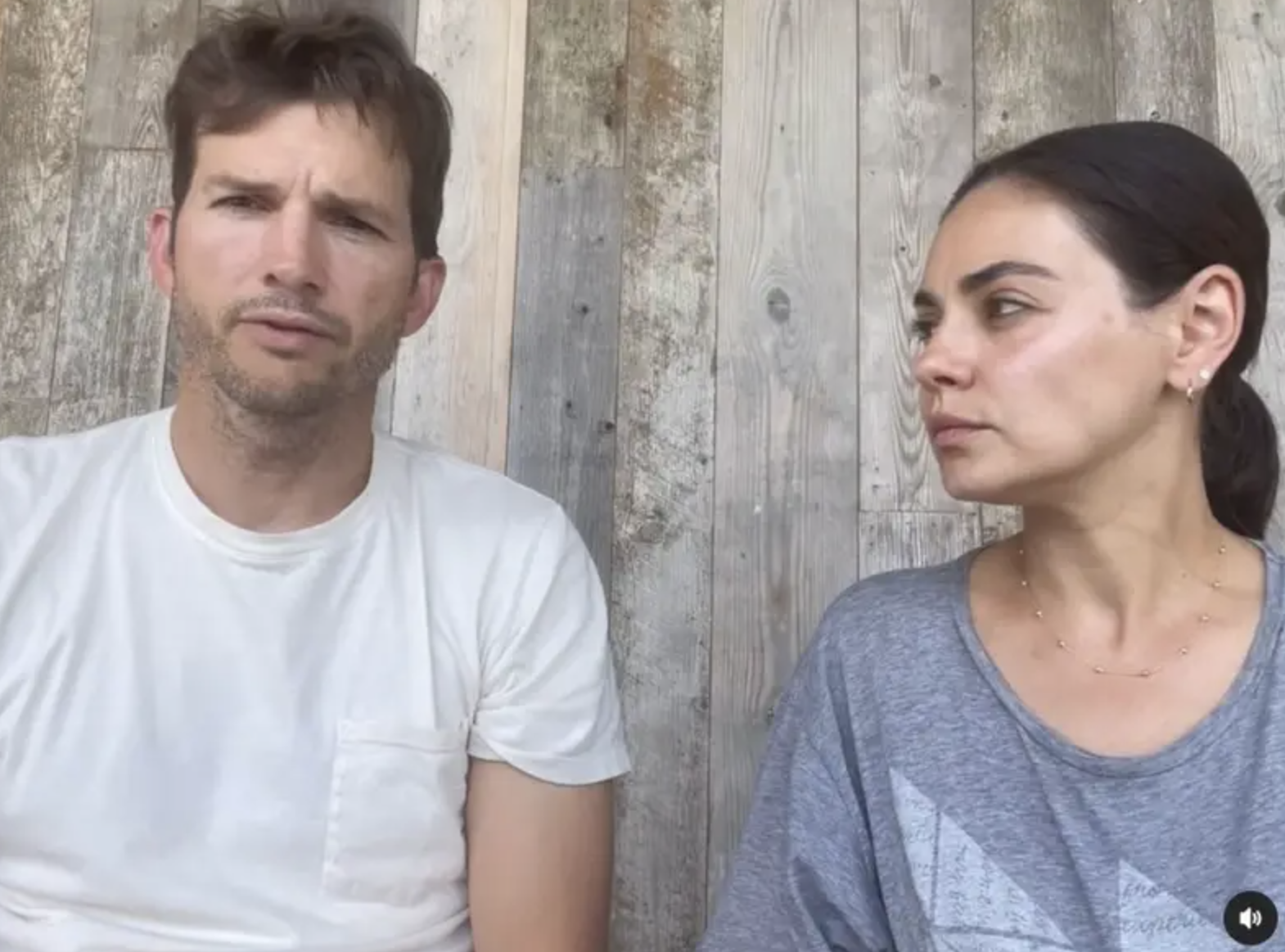 In the post, the two stars appear somber as they insist that they truly "support victims." They also say that they wrote the letters to "represent the person that we knew for 25 years" after Danny's family asked them to.
Ashton adds that the letters "were intended for the judge to read and not to undermine the testimony of the victims or retraumatize them in any way."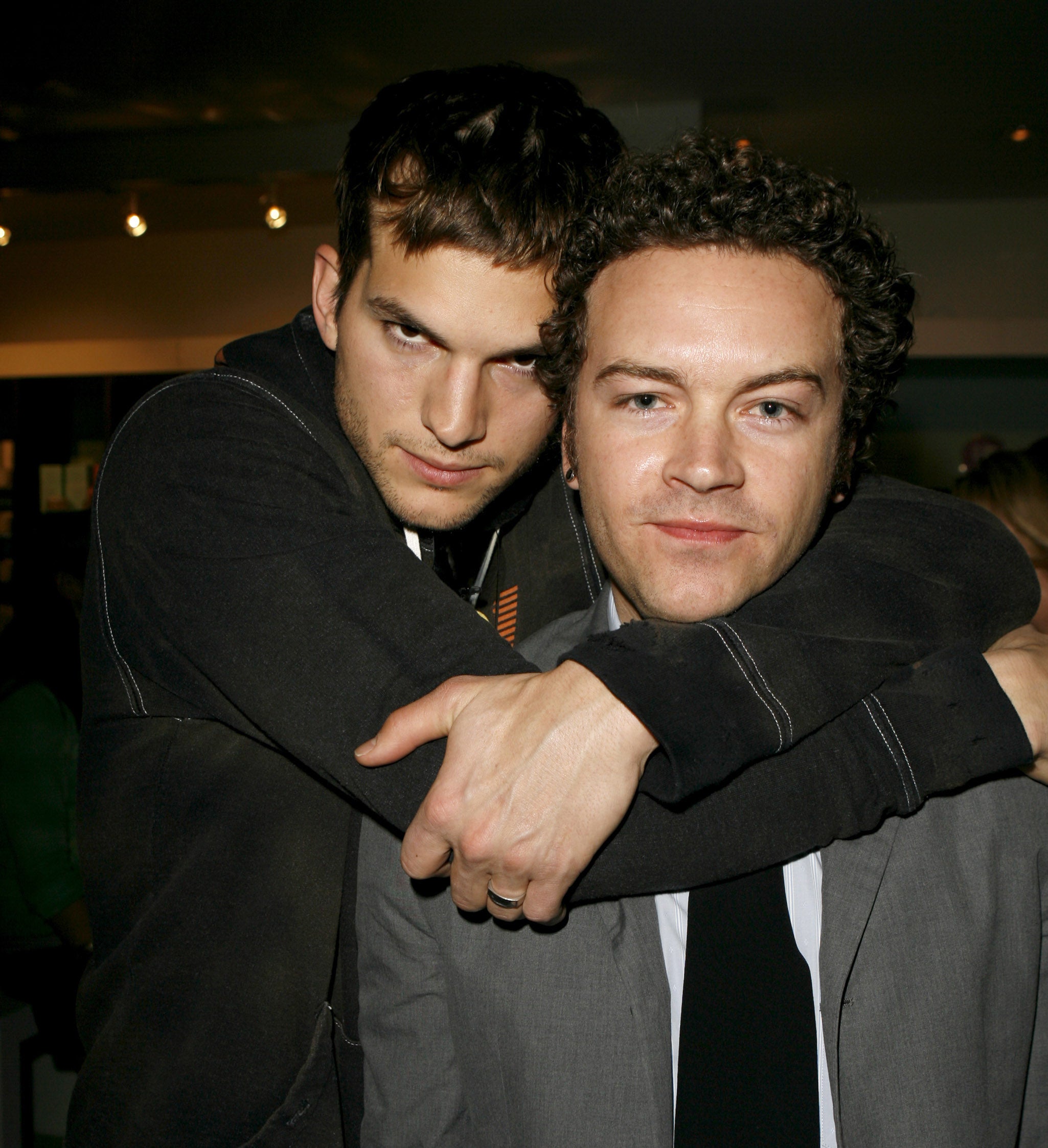 And one person who agrees with that sentiment is comedian Kathy Griffin, who took to her TikTok page this week to share her own experience of somebody who was close to her committing heinous crimes.
Kathy explained that her older brother, Ken Griffin, was a pedophile and also physically abusive toward his partners. She called the police on him multiple times in a desperate bid to get him arrested.
"OK, I'm weighing in on the whole Danny Masterson, Ashton Kutcher, Mila Kunis thing," Kathy began. "The notion that this guy was also convicted of drugging these women, that is such serious stuff that I don't really care that when they were working on That '70s Show he was a good guy to work with."
"My brother, who's now dead, his name was Ken Griffin, was a pedophile," she went on. "It was a horrible, horrible thing, and I tried to get him caught. And that was my brother, so I don't want to hear about Ashton and Mila and Giovanni Ribisi and people that feel like they had to stick up for Danny Masterson because he was their bro, he was their buddy."
"This was my own brother, and two of his girlfriends confessed to me he also physically abused them very violently, and I called the LAPD about it twice," Kathy said.
She then explained that Ken was a super of a building, which gave him access to his victims because he had keys to every unit. Kathy claimed that he molested a boy and a girl, and while he did go to prison for "something else," he was never convicted for these crimes.
"This has been something that caused a giant rift within my family," she added. "For many years, I was shunned from my own family because I was trying to get my brother Ken arrested."
Kathy also said that it has "always haunted" her that she was ultimately unable to stop Ken, because the LAPD told her that unless he confessed or one of the children reported him, then there was nothing that they could do.
"I think about those children every day, and I think about other victims he probably had," she shared. "And the difficulty in getting a conviction in SA cases… The bar is so high that I tend to absolutely believe the victims when there's even a trial."
"I could never do anything about my brother, and I felt so helpless," Kathy concluded. "The point is, blood was not thicker than water in my case. And if you know that somebody is committing SA, you should do something if you can. My god, at least try."
Kathy's video has been viewed over a million times since she posted it, and she has been widely praised for her honesty amid such a difficult topic.
"Thank you for being vulnerable and sharing this ❤️❤️❤️" one person commented on the TikTok. Another added: "That takes a lot of courage and you did the right thing."
"I can't imagine the conflicting emotions you experienced with your brother. I'm so sorry," one more said. Someone else wrote: "The right thing is not always the easy thing. Thank you for standing up for victims."
Another user said: "Thank you for using your platform for good and thanks for sharing your story! It means so much to so many."
This isn't the first time that Kathy has discussed Ken, with the star previously opening up about him in her 2009 memoir.
"When I was a little tiny kid, 6 or 7 years old, he'd come and crawl into bed with me and whisper sweet nothings in my ear and stuff that was creepy," she shared. "Many, many, many women had a much more difficult time than I did."
She said that she became "estranged" from him when "a couple of separate women" told her that he was a pedophile — and it created a huge divide in the family.
"It became a difficult thing for me and my family," Kathy explained. "I told my parents I wasn't going to come to Christmas until he would leave and stuff like that; it put them in a tough position."
Kathy added that the rest of her family struggled to understand the way that she felt about Ken because they were in "denial" and wanted "proof" of the allegations.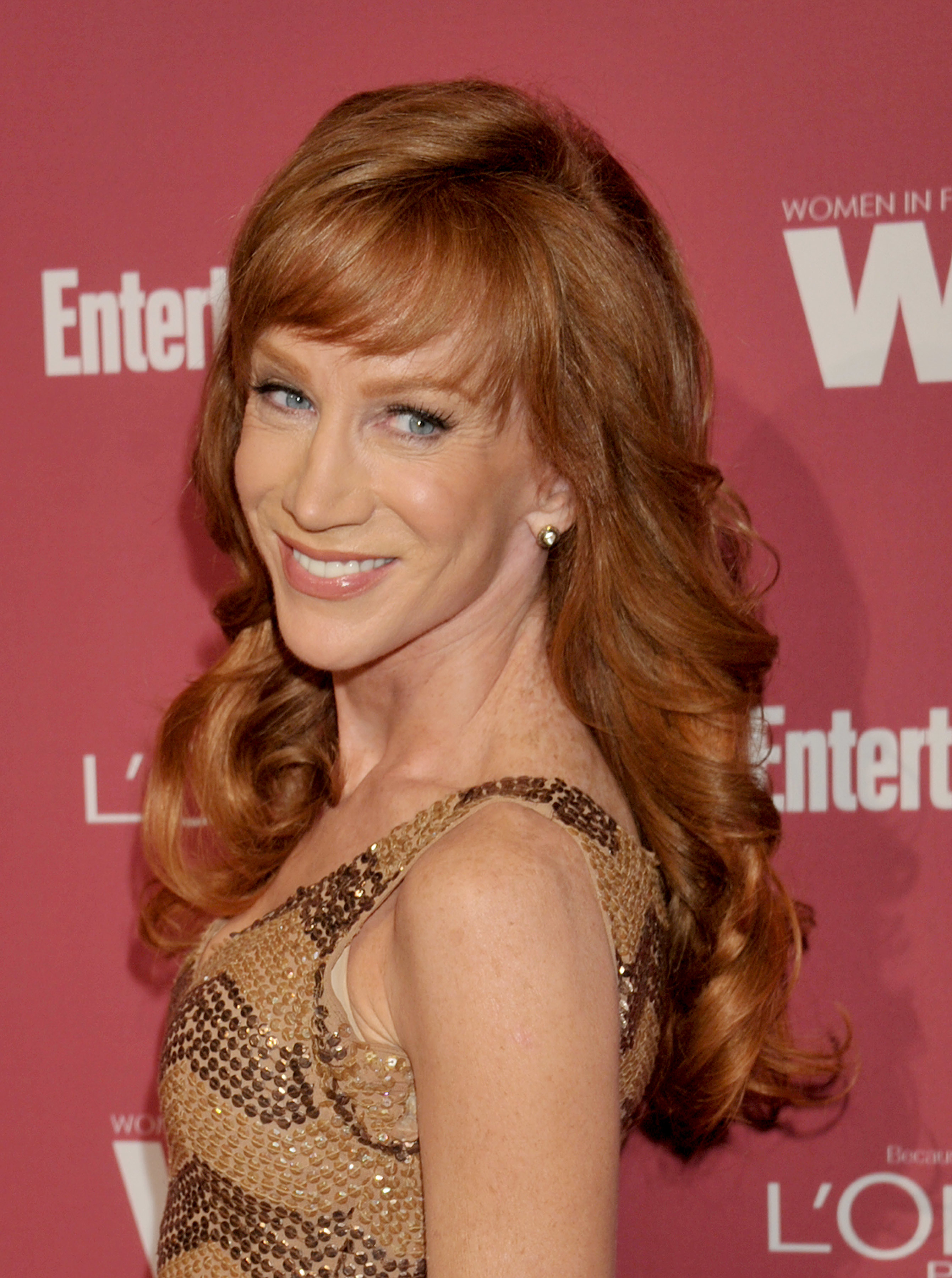 Eventually, her dad confronted Ken directly, and he apparently responded to the pedophile accusations by simply saying: "I do what I do."
While Kathy didn't see her brother "for many years," she did visit him in the hospital shortly before his death because her mom asked her to go and say goodbye while he was "brain dead."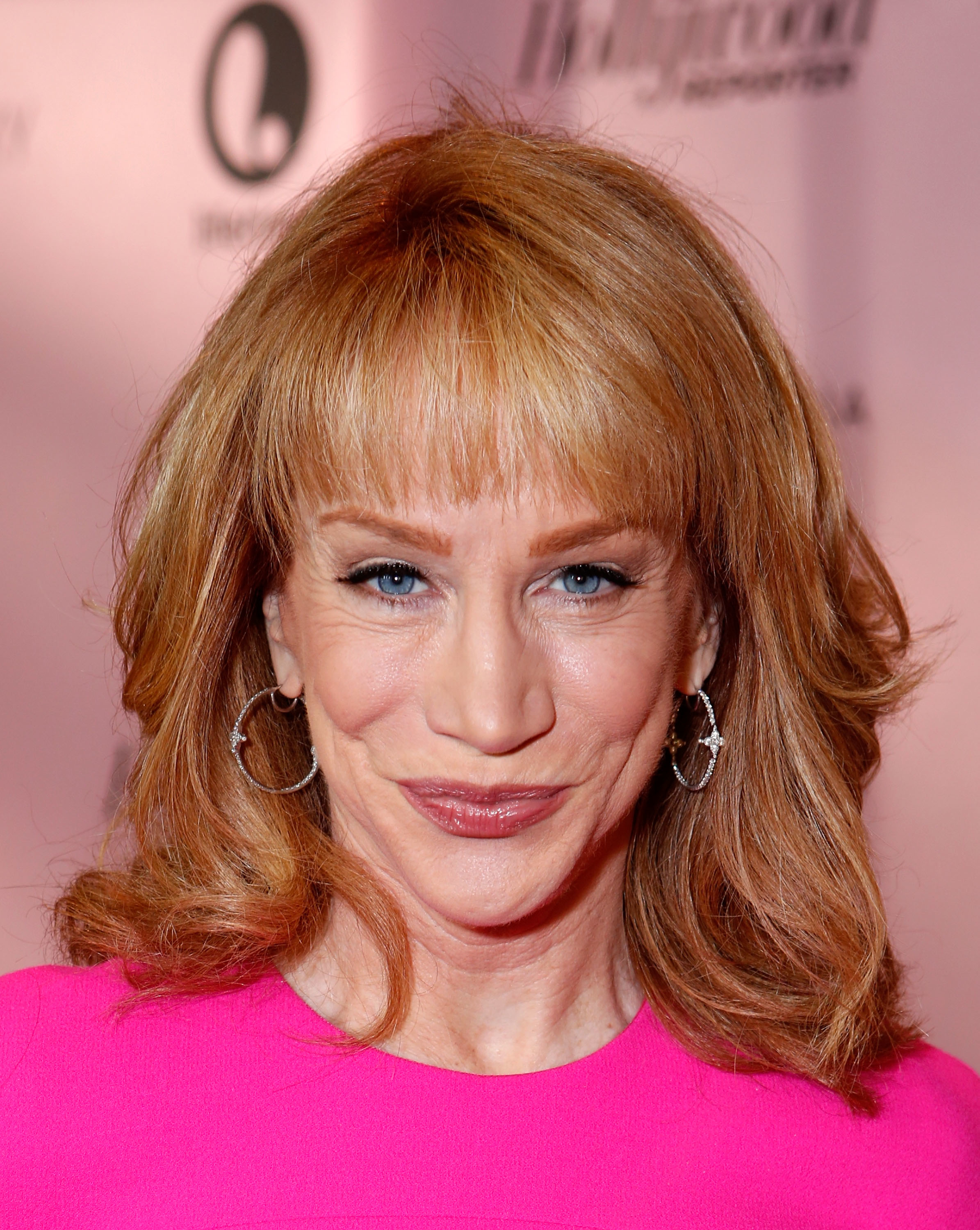 "I was actually frightened of him until the day he died," she told Tyra.
Kathy isn't the only high profile name to speak out against Ashton and Mila's actions, with Christina Ricci responding to the scandal by posting on her Instagram story that "people we have loved and admired" can also do "horrible things" and that "people we know as 'awesome guys' can be predators and abusers."
She added at the time: "Unfortunately, I've known lots of 'awesome guys' who were lovely to me who have been proven to be abusers privately."
Mila and Ashton have not publicly commented on the situation since uploading their apology video.
If you or someone you know has experienced sexual assault, you can call the National Sexual Assault Hotline at 1-800-656-HOPE (4673), which routes the caller to their nearest sexual assault service provider. You can also search for your local center here.
If you are concerned that a child is experiencing or may be in danger of abuse, you can call or text the National Child Abuse Hotline at 1-800-422-4453.