Feb. 22: Lindsay gets praised by a judge for being in the "home stretch" of her probationary period and fulfilling her requirements of community service and therapy sessions.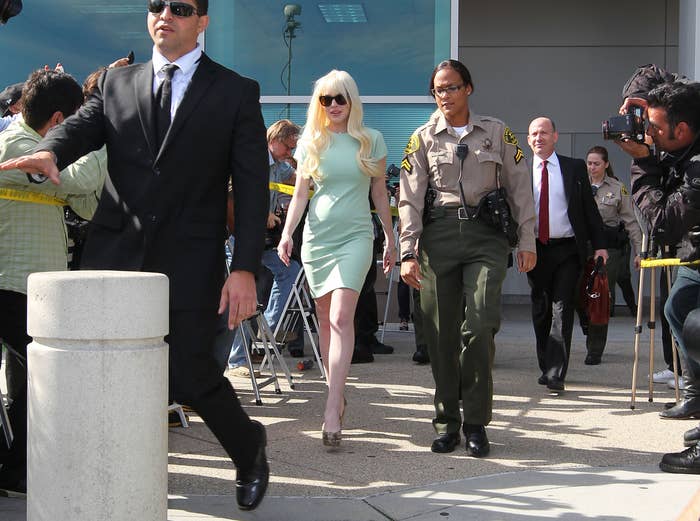 March 1: Lindsay sits down with Matt Lauer, says she's trying "to continue to move forward and in the right direction."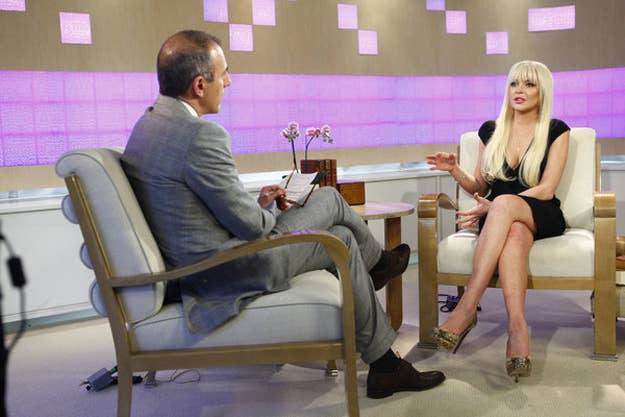 March 3: Lindsay hosts the worst "SNL" in recent history.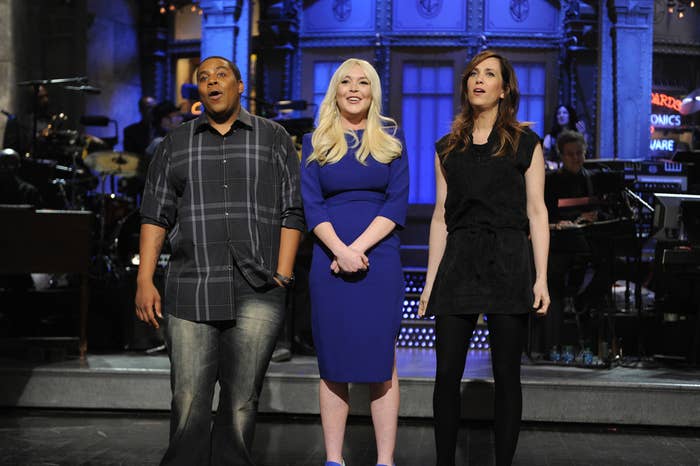 March 8: Lindsay goes back to red. (There are rumors of hope again.)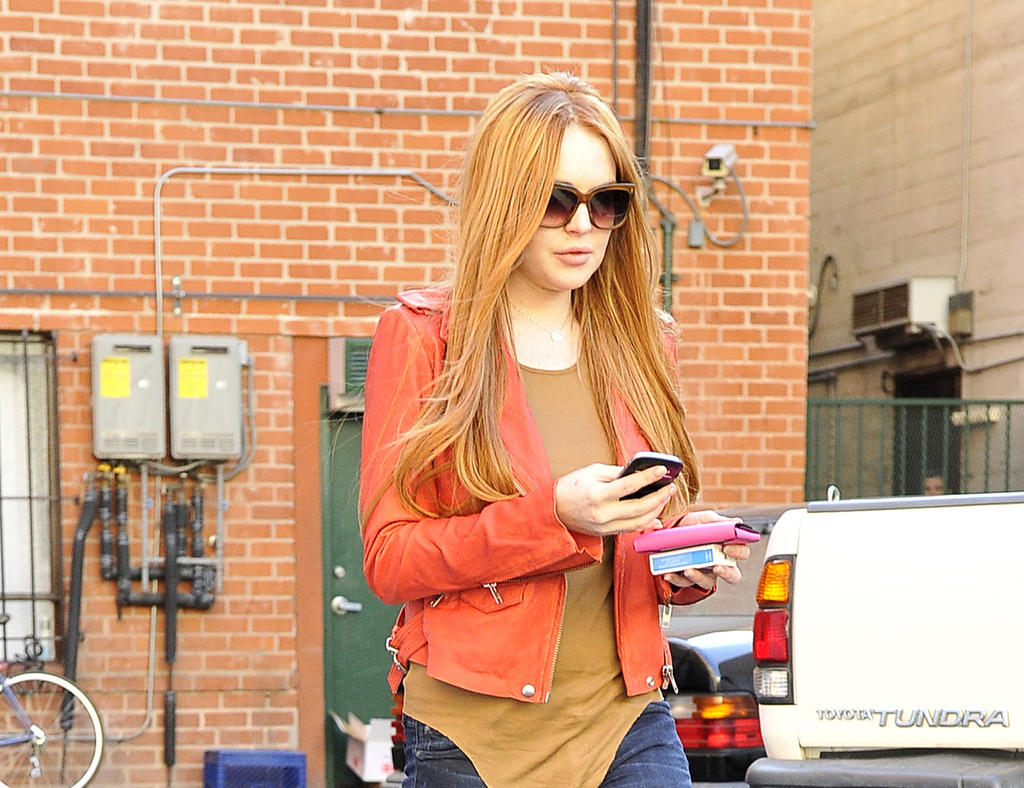 March 14: Lindsay hits a manager of a nightclub with her car and flees the scene.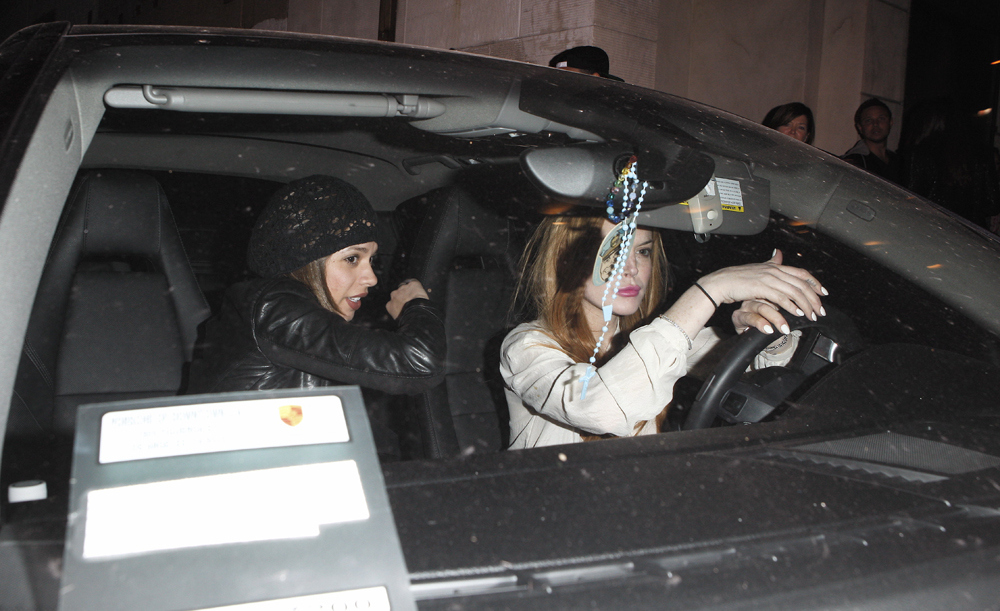 March 29: Lindsay makes final court appearance, is set free (on informal probation).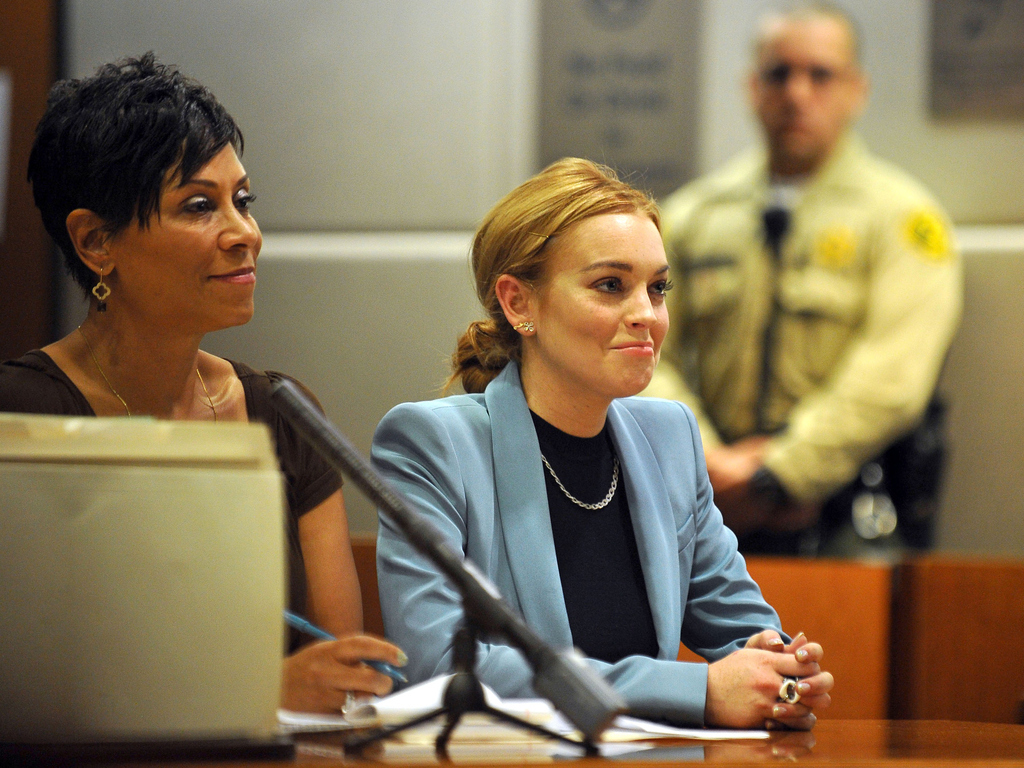 April 27: After missing multiple flights to D.C., Lindsay attends the White House Correspondents' Dinner. She also meets Rick Santorum.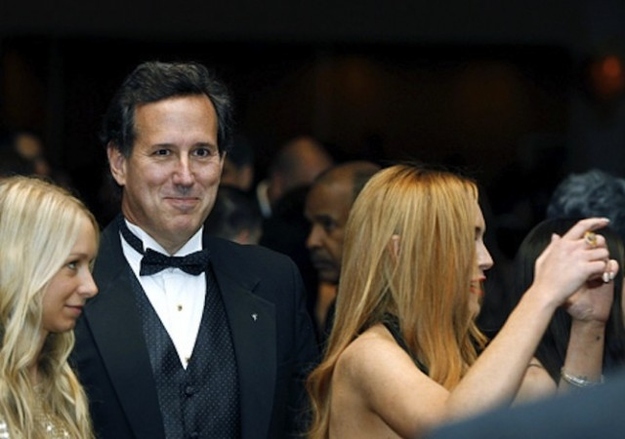 May 7: Lindsay dines with Woody Allen, who mistakes her for a possible muse.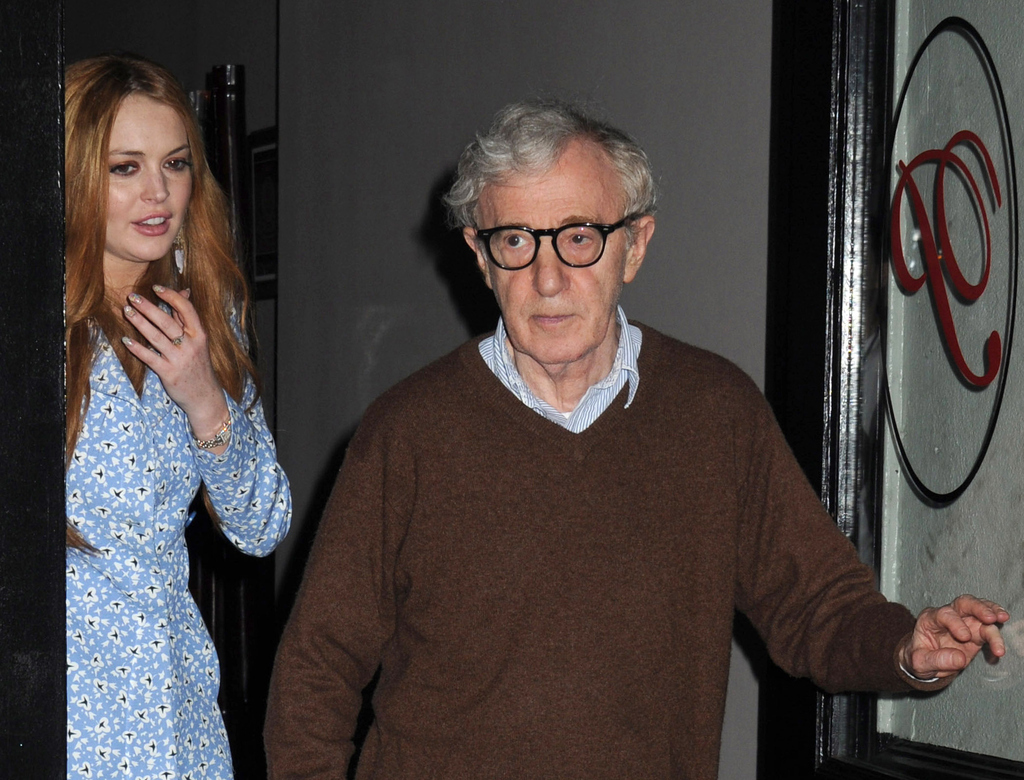 May 15: Lindsay appears in the nationals episode of "Glee" as a broken blowup doll alongside Perez Hilton. Not surprisingly, the shoot was drama-filled with rumors that Lohan was less than professional — showing up late to shoots.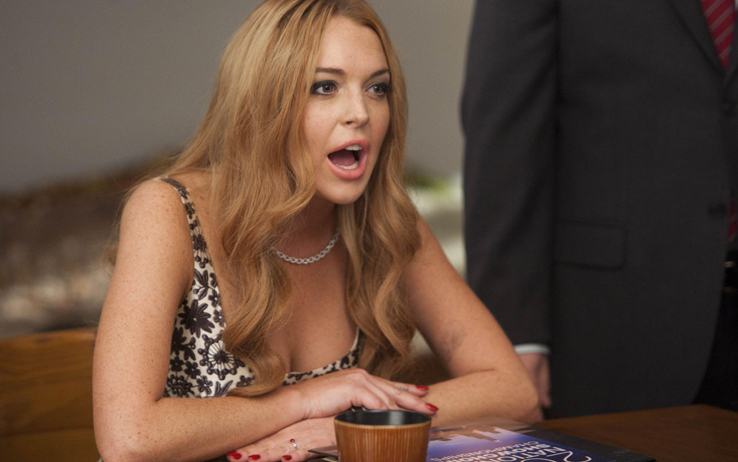 June 5: Lindsay's nipple makes a surprise appearance on the set of "Liz & Dick." Apparently it was trying to make a comeback after its embarrassing spread in Playboy.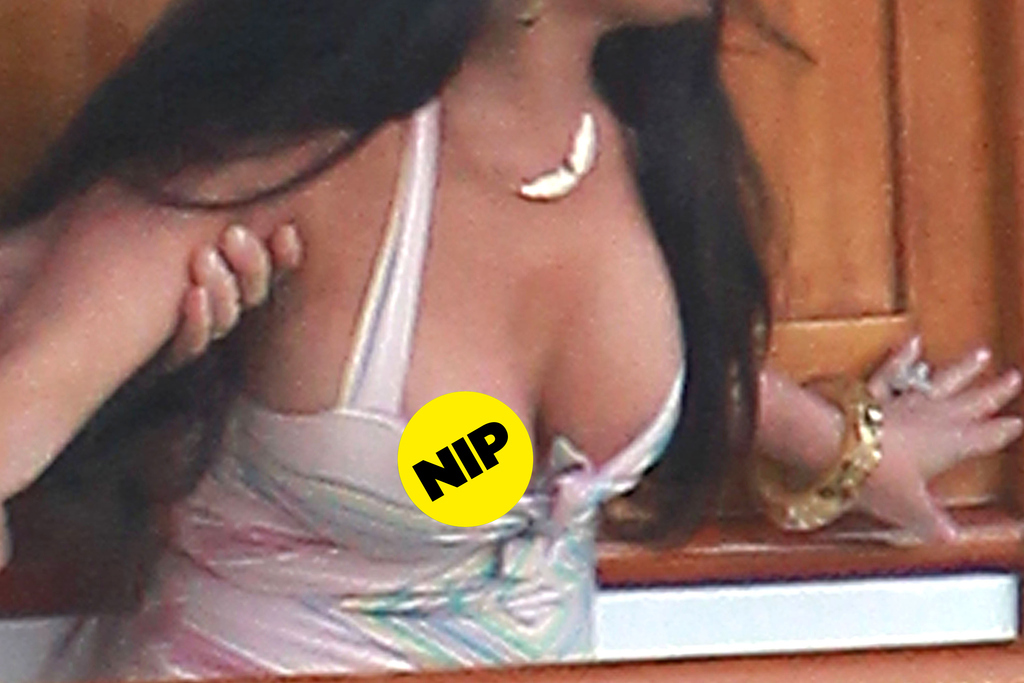 June 8: Lindsay slams into a semi truck, lies to police about the accident.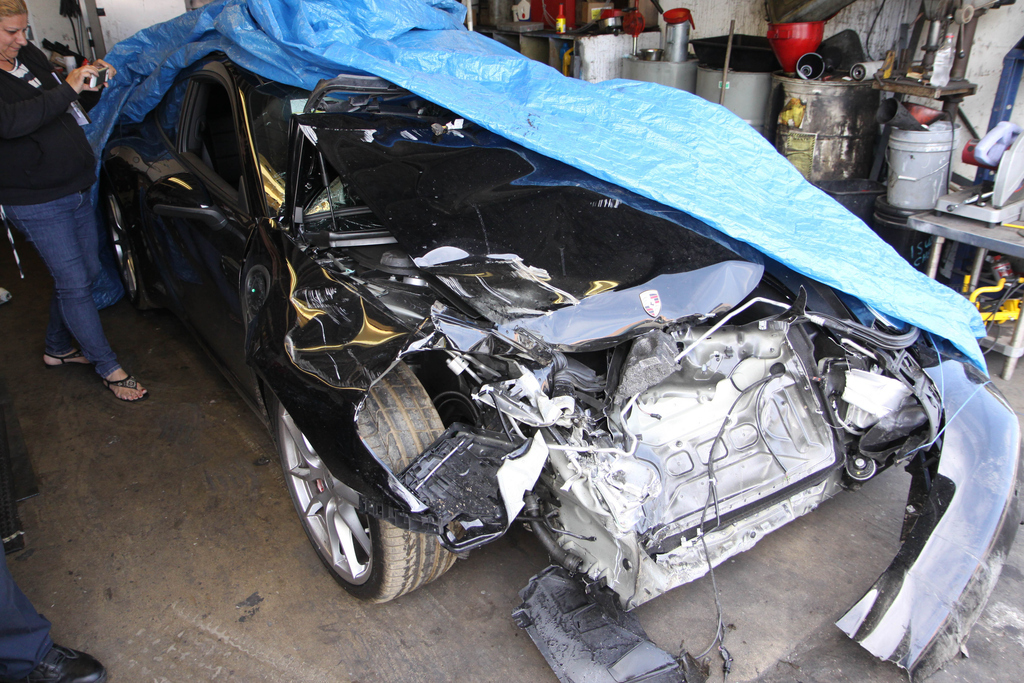 June 11: "First Point," starring Lindsay as a surfer, debuts at the Art Basel fair to mixed reviews.
June 15: Lindsay is found unconscious in a hotel room. It's later reported that she passed out due to exhaustion from filming "Liz & Dick."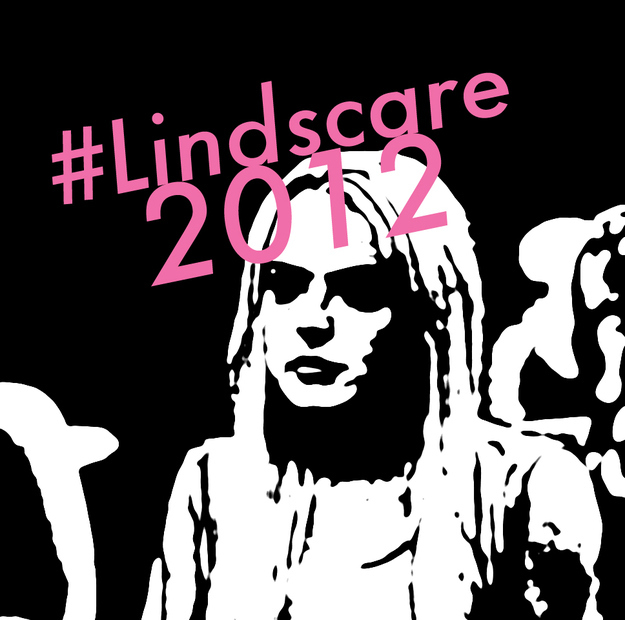 July 10: Lindsay starts filming "The Canyons," a sex thriller costarring porn star James Deen. Rumors quickly spread of their offscreen romance.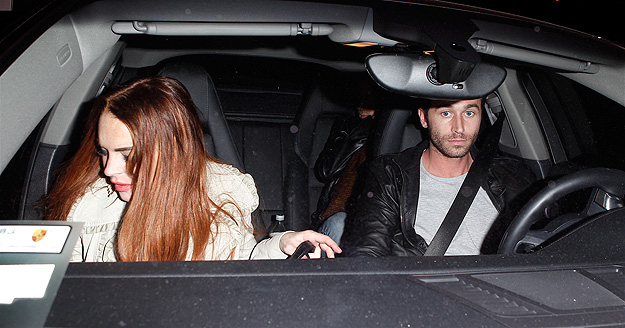 Aug. 27: Lindsay officially becomes a suspect in a jewelry theft when $100,000 worth of items vanished after a house party.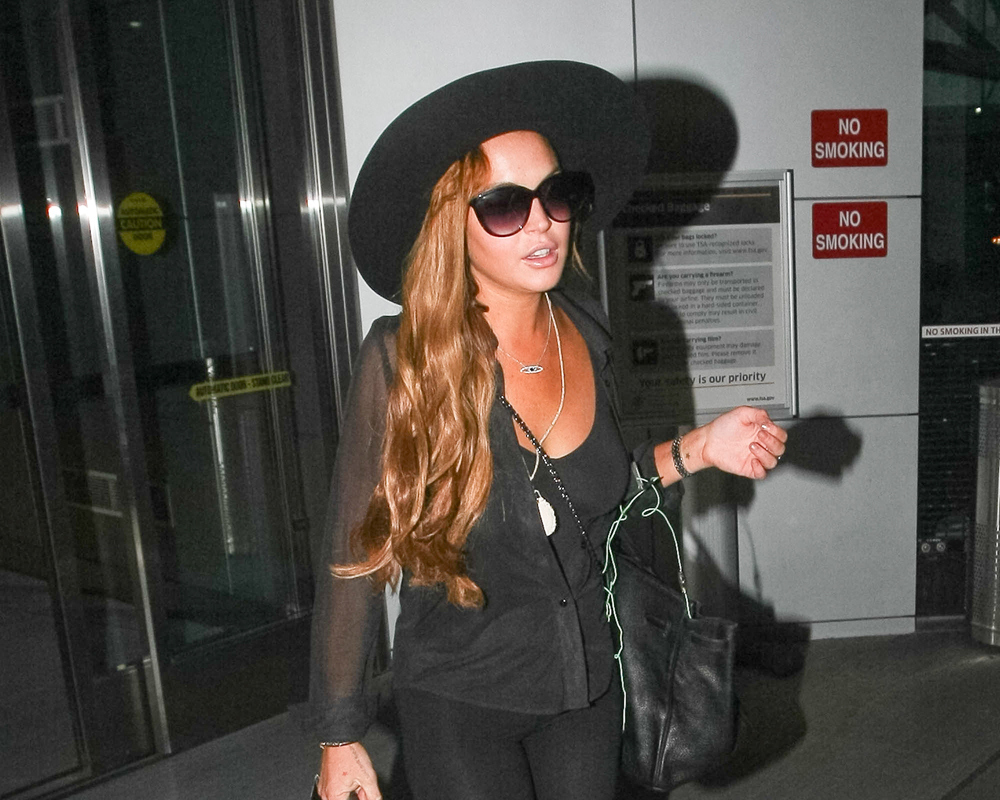 Aug. 29: Lindsay gets banned from the Chateau Marmont after failing to pay a $46,000 bill.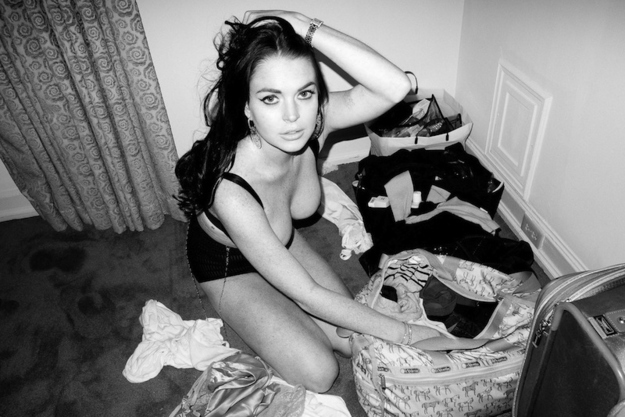 Sept. 7: A confused Lindsay tweets at Barack Obama during his DNC speech.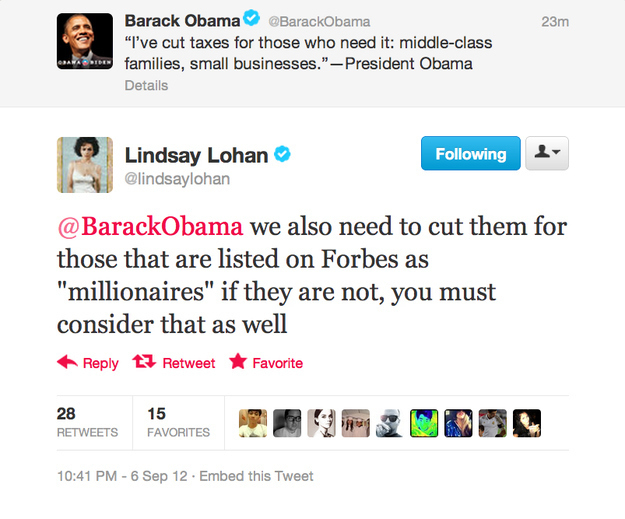 Sept. 12: Lindsay films scenes with Charlie Sheen for "Scary Movie 5." It was during this time Sheen reportedly lent her $100,000, a sum Lohan never paid back.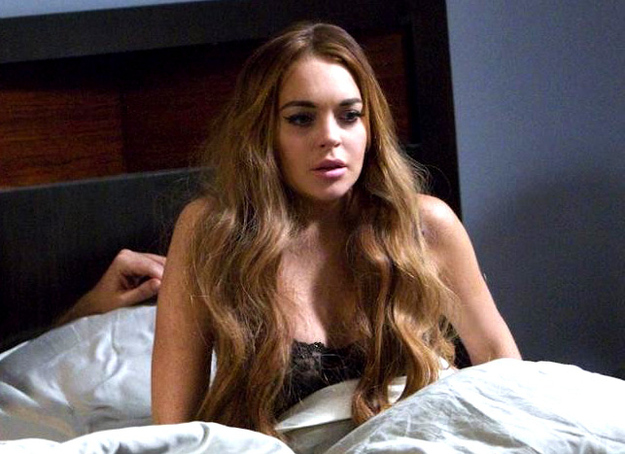 Sept. 13: Lindsay tweets inspirational message about her (probably stolen) goods.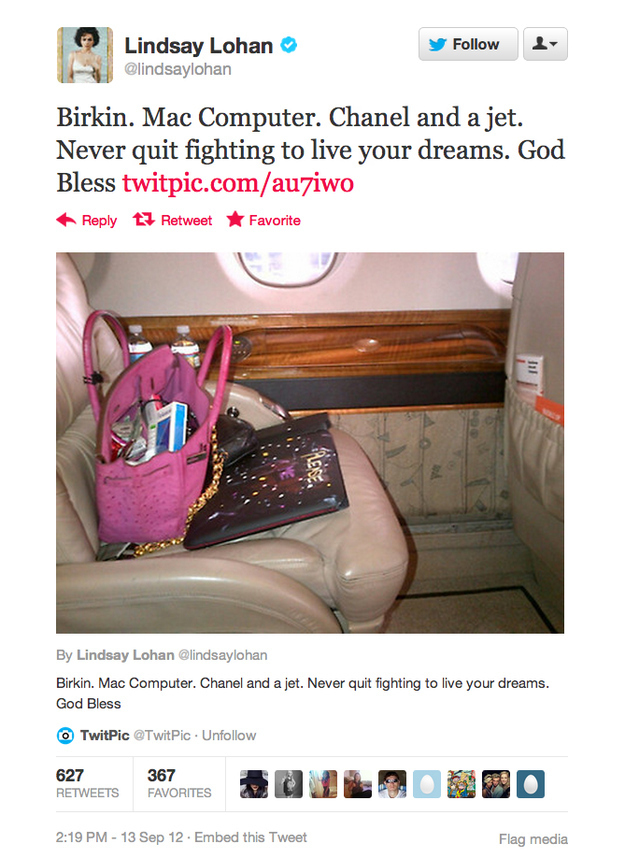 Sept. 19: Lindsay hits a pedestrian in NYC and leaves the scene of the crime. She is later arrested.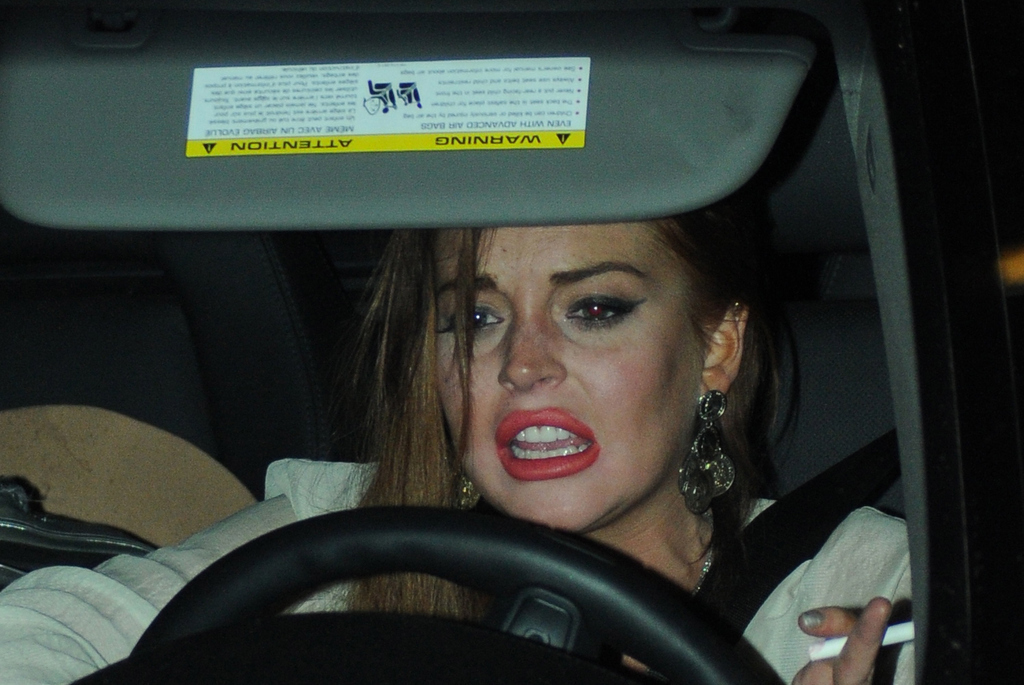 Oct. 1: Lindsay is assaulted in her hotel room by Christian LaBella.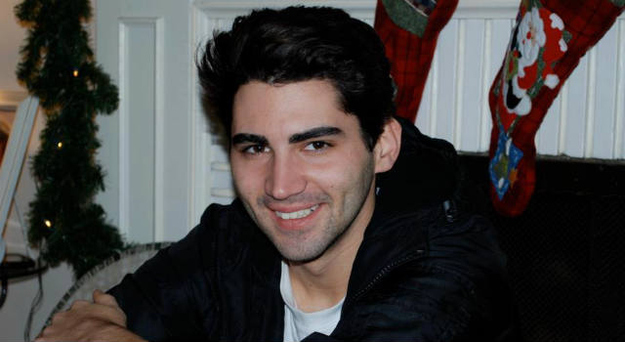 Oct. 10: Lindsay and Dina fight in the wee hours of the morning after partying all night in NYC. A call to 911 says that Lindsay is being held against her will.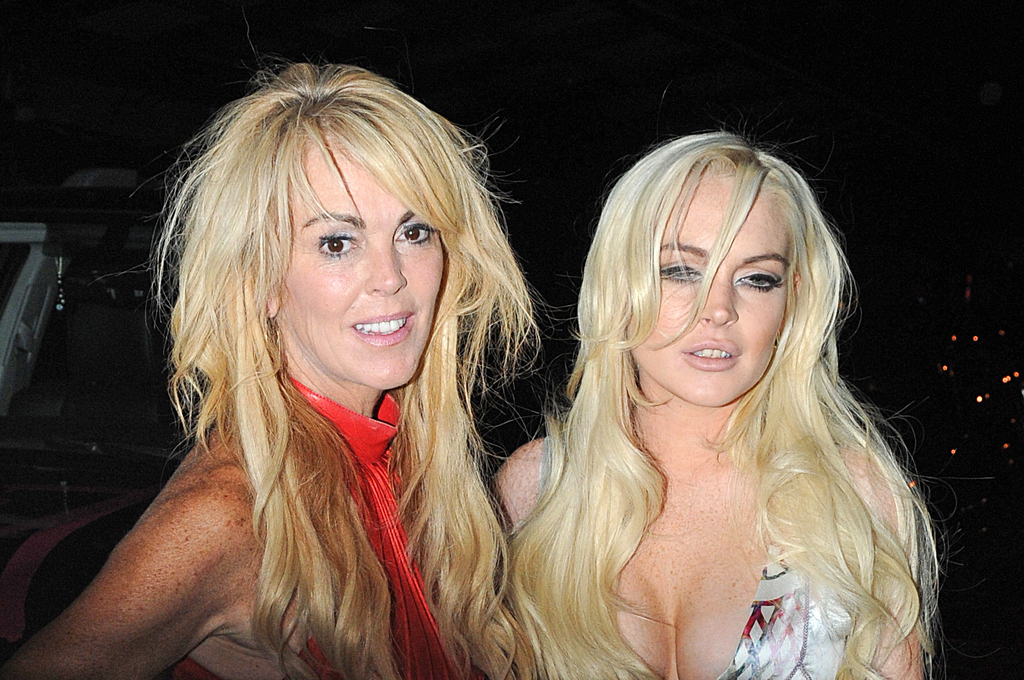 Oct. 26: Lindsay is fired by publicist Steve Honig, Rogers & Cowan is later forced to take "control" of her "image."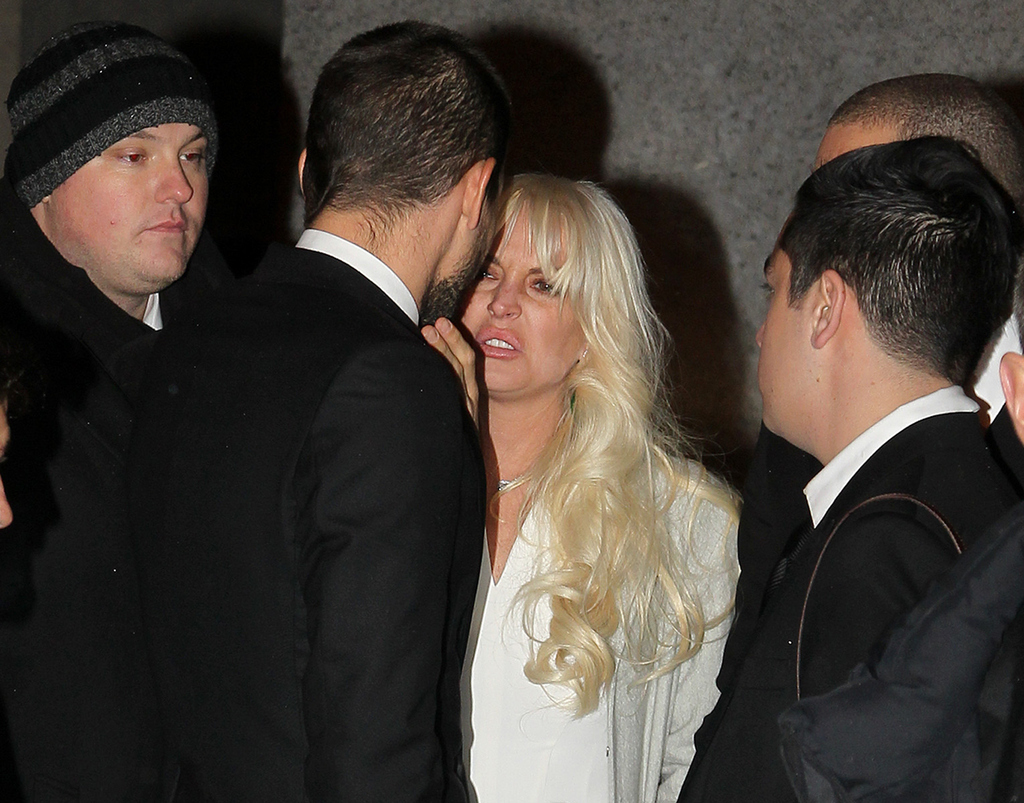 Oct. 28: Lindsay weighs in on "Hurricane Sally."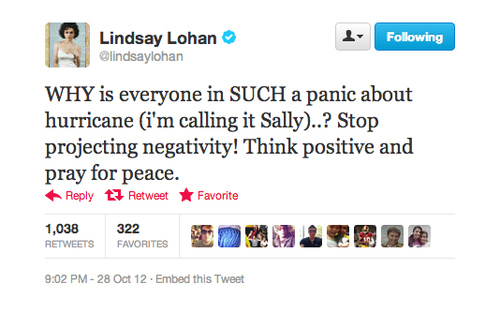 Nov. 9: Lindsay pulls out of the Barbara Walters interview, later opts for an appearance on Jay Leno's "The Tonight Show."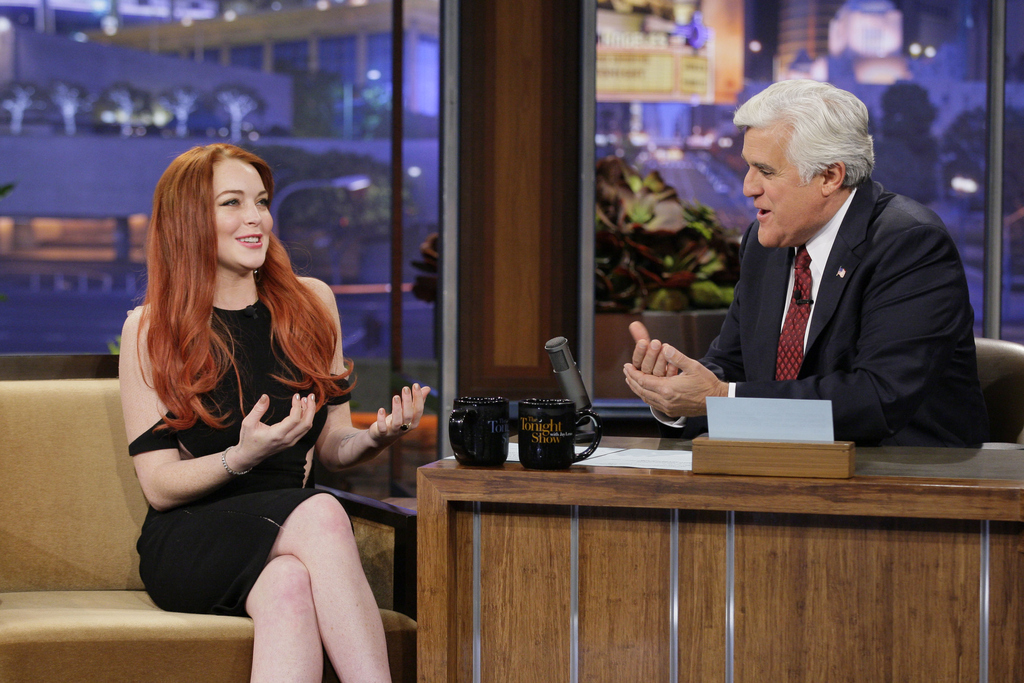 Nov. 13: An irate Barbara Walters releases the first half of the pre-taped interview with Lindsay, in which she claims she's "a survivor."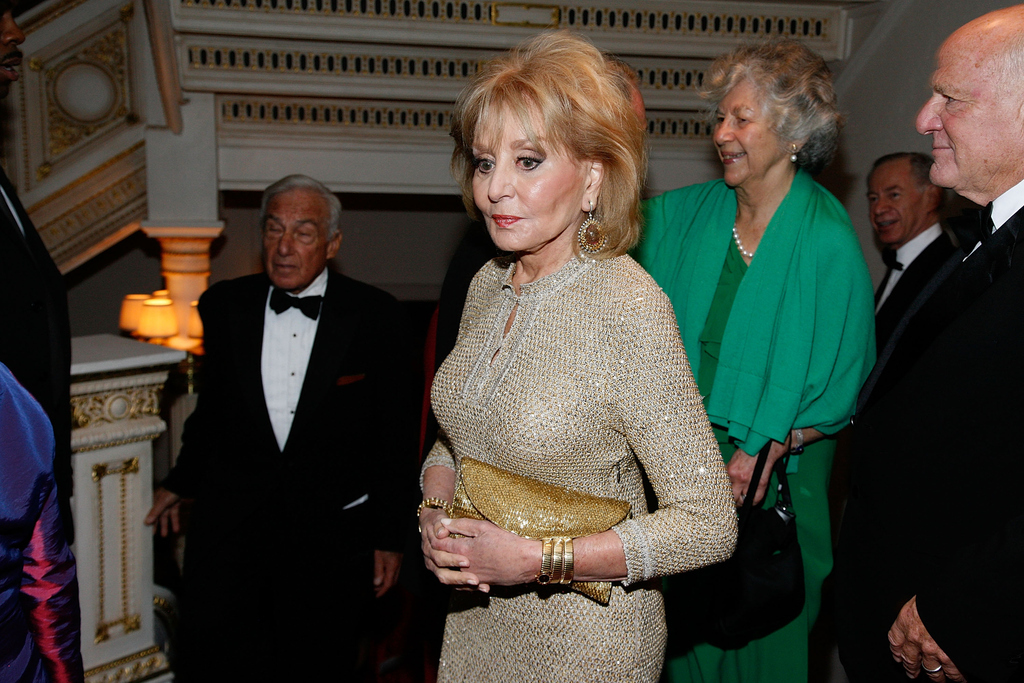 Nov. 16: Lindsay learns of her half-sister during an interview with "GMA."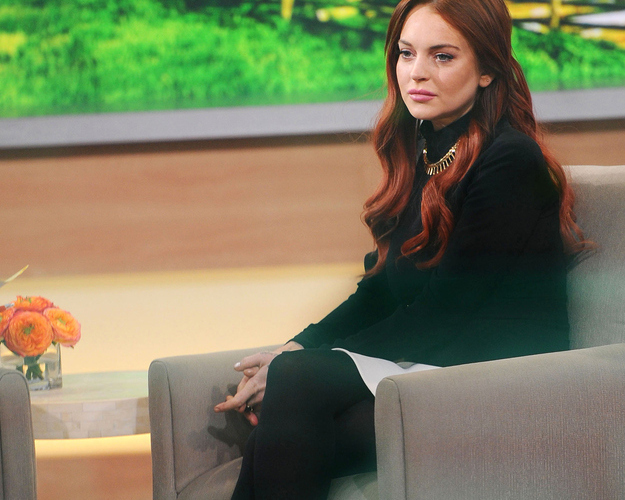 Nov. 25: "Liz & Dick" debuts to a bunch of laughs and scratching heads, meanwhile Lindsay forgets the meaning of glamorous at the premiere.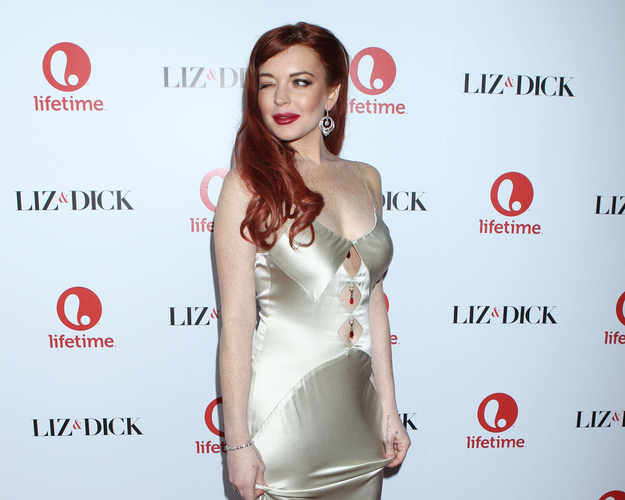 Nov. 29: Lindsay is arrested following a brawl in NYC nightclub. The altercation with another female patron was over the attention of Max of The Wanted.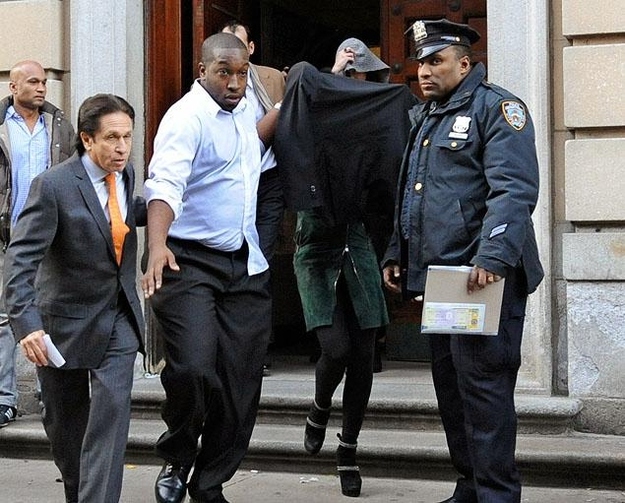 Dec. 3: Lindsay's bank accounts are seized by the IRS for owed back taxes.
Dec. 19: Reports claim that Lindsay clogged the toilets of her trailer, causing problems for others on the set of "Scary Movie 5."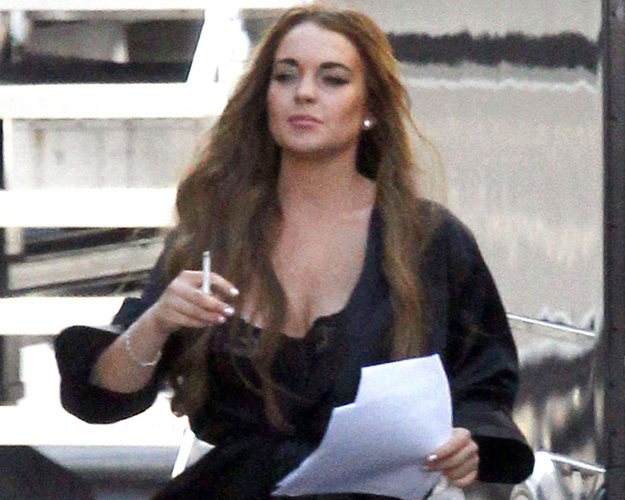 In summary: It was a pretty good year.