36 Hidden Gems On Netflix You Should Already Be Watching
Stop spending the whole night trying to find something to watch.
We asked the BuzzFeed Community for their favorite hidden gems that are currently on Netflix. Here's what you need to be watching.

1. Black Mirror: It's like The Twilight Zone, but for the modern era.
2. Lovesick (Scrotal Recall): A British sitcom where a twentysomething guy gets chlamydia and has to tell all of his former partners.
—Amanda Niblett, Facebook
3. iZombie: A medical resident gets turned into a zombie and, while working at a morgue, eats people's brains in order to solve their murders.
—Ellie Alessio, Facebook
4. Miss Fisher's Murder Mysteries: An Australian drama about a flapper in the 1920s who is also a detective.
—Cate Flanagan, Facebook
5. Marcella: A British series about a crime detective who, after her husband leaves her, returns to the police force to work on an unsolved case from 11 years ago.
—Maria Fc, Facebook
6. Scream: The TV Series: Inspired by the Scream movies, this slasher revolves around a town's dark past and the mysterious murders that start taking place.
—Audrey Jennings, Facebook
7. Grace and Frankie: Two women find out after 40 years of marriage that their husbands have fallen in love with each other.
—Chrissy Marie, Facebook
8. Bates Motel: A prequel series of the classic movie Psycho that is insanely addictive.
—Violet Dyer, Facebook
9. Peaky Blinders: A gangster drama that takes place in 1920s England and showcases Cillian Murphy's incredible cheekbones.
—Erica Garcia, Facebook
10. Sense8: Eight strangers around the world are connected mentally and try to use these powers against the people who are hunting them.
11. Wentworth: It's sort of like the Australian version of Orange Is the New Black. Enough said.
12. Narcos: Based off of Pablo Escobar and the Colombian drug cartel, this Netflix original will leave you hanging off the edge of your seat.

13. TiMER: A futuristic romantic comedy about knowing down to the day when you'll meet your soulmate.
—Becky Martin, Facebook
14. Hush: A thriller about a deaf woman who lives in isolation and must escape as she's being tormented by a murderer.
15. Melancholia: Kirsten Dunst plays a bride in this sci-fi drama who must cope with the end of the world as another planet begins colliding with Earth.
—Katie Catlady, Facebook
16. In Your Eyes: Two strangers share a telepathic connection and can see, hear, and feel each other's experiences.
—Maria Fc, Facebook
17. Time Lapse: Three roommates discover their missing neighbor has a time machine that takes a photo of them every day…24 hours in the future.
—Chandler Nash, Facebook
18. A Girl Like Her: A powerful story about bullying that's guaranteed to make you cry.
19. The Last Five Years: A true musical about a struggling couple in New York, starring Anna Kendrick.
20. I Melt With You: There's a reallllly twisted ending, but the premise is about four older guys who reunite and reminisce about their college years together.
21. Dutch: Ed O'Neil stars in this early-'90s John Hughes film. That's all you need to know.
—Sara Lila Catalano, Facebook
22. Hateship Loveship: A quirky movie with Kristen Wiig, Guy Pearce, and Hailee Steinfeld. You're welcome.
23. Call Northside 777: A classic from the '40s where Jimmy Stewart plays a reporter who tries to solve an 11-year-old murder.
24. Sunset Edge: If you like weird horror movies with non-traditional endings, this movie is perfect for you.
25. Mustang: Nominated for Best Foreign Language Film at last year's Oscars, this drama focuses on five Turkish orphaned sisters who are basically enslaved by their guardians and slowly married off.
26. The Fundamentals of Caring: A dark comedy in which Paul Rudd becomes a caregiver for a teen with muscular dystrophy.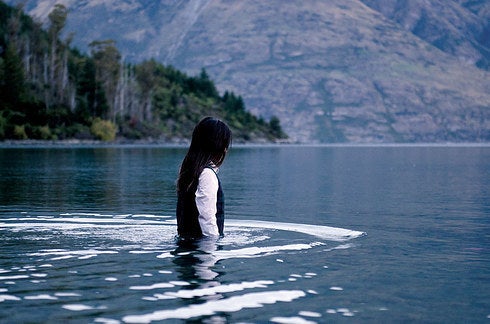 27. Finding Vivian Maier: The uncovering of an unknown street photographer who chose solitude over fame, and one man's quest to make her work known and appreciated years later.
—Tressa Ringwald, Facebook
28. Top of the Lake: An intense miniseries about a pregnant 12-year-old who goes missing in a remote town in New Zealand.
29. Best of Enemies: A documentary about the series of televised debates surrounding the 1968 presidential election.
—Chelsea Taylor, Facebook
30. Dear Zachary: A Letter to a Son About His Father: Just watch it. And bring a whooooole bunch of tissues.
31. Women He's Undressed: A stunning doc about Oscar-winner Orry-Kelly, who designed movie costumes for stars like Marilyn Monroe and Bette Davis.
32. Matt Shepard Is a Friend of Mine: The most heartbreaking documentary you'll ever see.
33. North & South: A four-episode miniseries by the BBC that you should totally binge if you like Pride and Prejudice or Downton Abbey.
34. The Barkley Marathons: The Race That Eats Its Young: A documentary about a 100-mile marathon that's set in the woods of the Tennessee mountains.
—Martha Jackson, Facebook
35. The Witness: It explores the Kitty Genovese murder and is as much a study on human apathy as one on crime in New York in the '60s.
36. 13th: A documentary from Selma's Ava DuVernay that shows the injustice on race and mass incarceration in the US.