The "Clueless" Cast Just Reunited And Shared Some Behind-The-Scenes Facts About Filming The Movie
Ugh, as if...I'm not dying at all of this '90s cuteness.
ATTN ALL CLUELESS FANS!! I bet you've been wondering how your favorite homies are rollin' these days??
Well, wonder no more because the Clueless cast just reunited and I am totally buggin'!!
The group got together for a reunion panel at the Chicago Comic & Entertainment Expo, aka C2E2.
OG cast members Breckin Meyer, Donald Faison, Paul Rudd, and Alicia Silverstone were all there and they spilled some juicy secrets during the panel.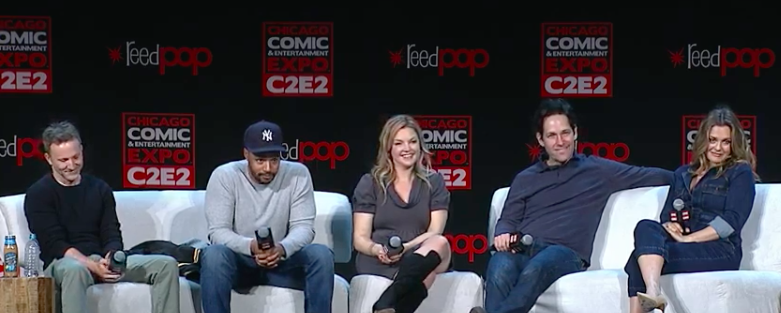 Alicia talked about her role in the movie, saying, "I loved playing Cher. It was such a fun character and working with these guys — every one of them was so much fun...I didn't know who that girl was, so it was really fun to be her. Because it wasn't how I lived my life."
She also remembered reprising her role on Lip Sync Battle back in 2017, saying, "Yes, [it was] super fun. But, I think what I loved is that I didn't have to be Cher. I could be Iggy [Azalea] being Cher."
Donald recalled the film's famous freeway scene, saying, "I remember that day because that was the day I got to kiss Stacy Dash...So, I had prepared myself."
He also said, "I like to believe that this is how it would be nowadays...I think you guys would still be together if we were to ever do a sequel..."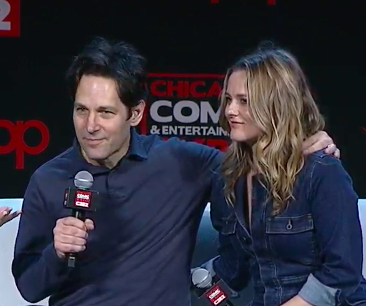 And not only did Breckin reveal that he actually "skateboarded to the audition of Clueless," but he also shared that he and Alicia both went to the same high school — which SHOCKED Alicia — but that they didn't know each other.
SO MANY FUN TIDBITS, OMFG. Me to myself after I've rewatched Clueless for the 96th time: