If you've spent any time online in the past few days, you've probably seen some pretend March Madness brackets floating around — they're not just for basketball anymore!
So, as three internet gays with very bad opinions, we set about on creating the most fantastic (but also controversial) bracket yet. To paraphrase RuPaul, we gays get to choose our own March Madness.
Ladies and gays of the internet, we present to you: THE ULTIMATE POP QUEEN BRACKET.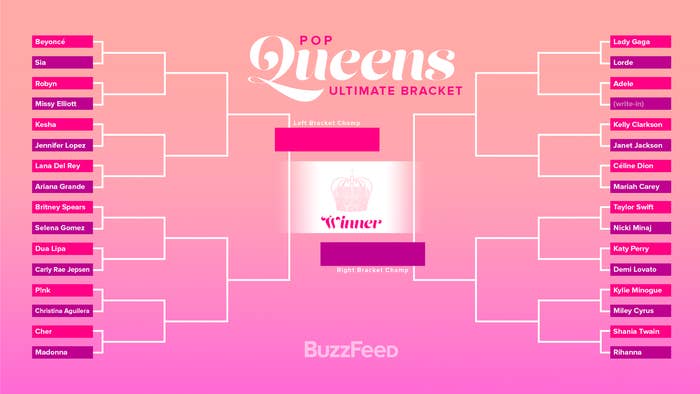 Also, here a vertical one to share on your Instagram Story!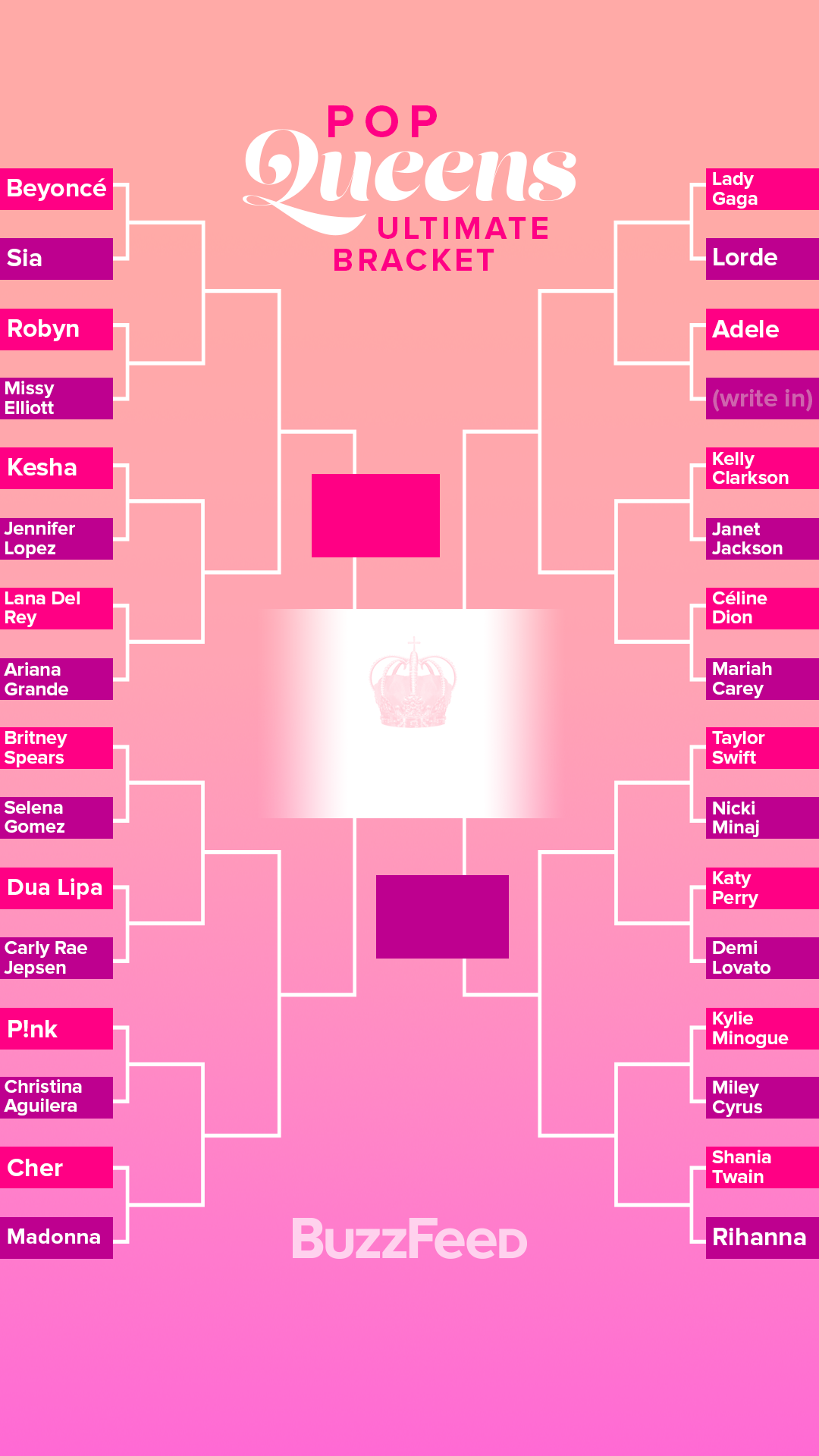 Making it was truly one of the hardest things we've ever done. Some true legends were left off the list, but only 31 queens could make the cut.
And it doesn't get any easier from there. There are some insanely difficult choices you will have to make in the first round ALONE.
Like how about legends Madonna and Cher squaring off?
And how about the LEGENDARY Miss Britney Spears squaring off against Instagram star Selena Gomez in the opening round?
For the record, here are our brackets.
Sam: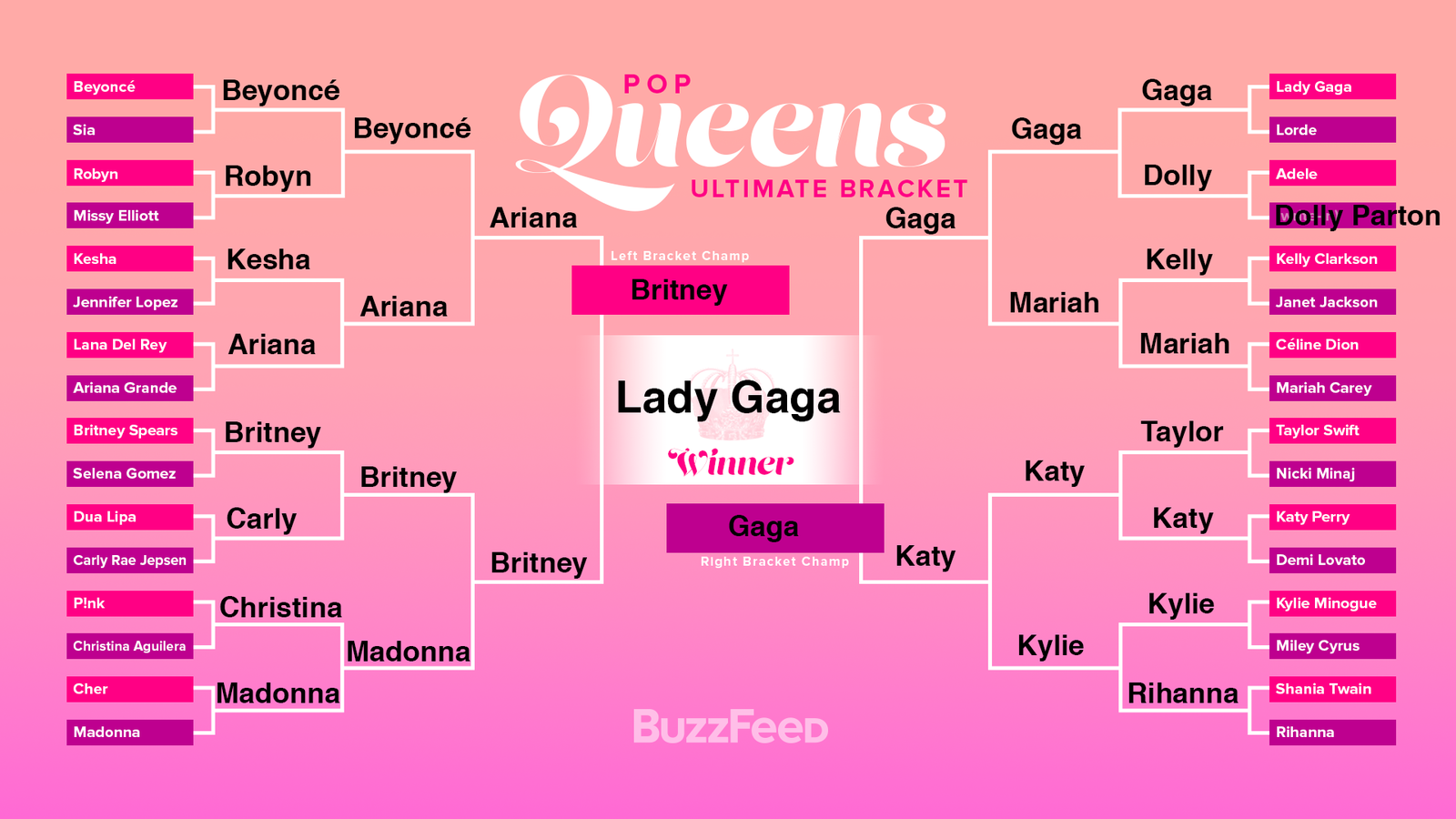 Stephen: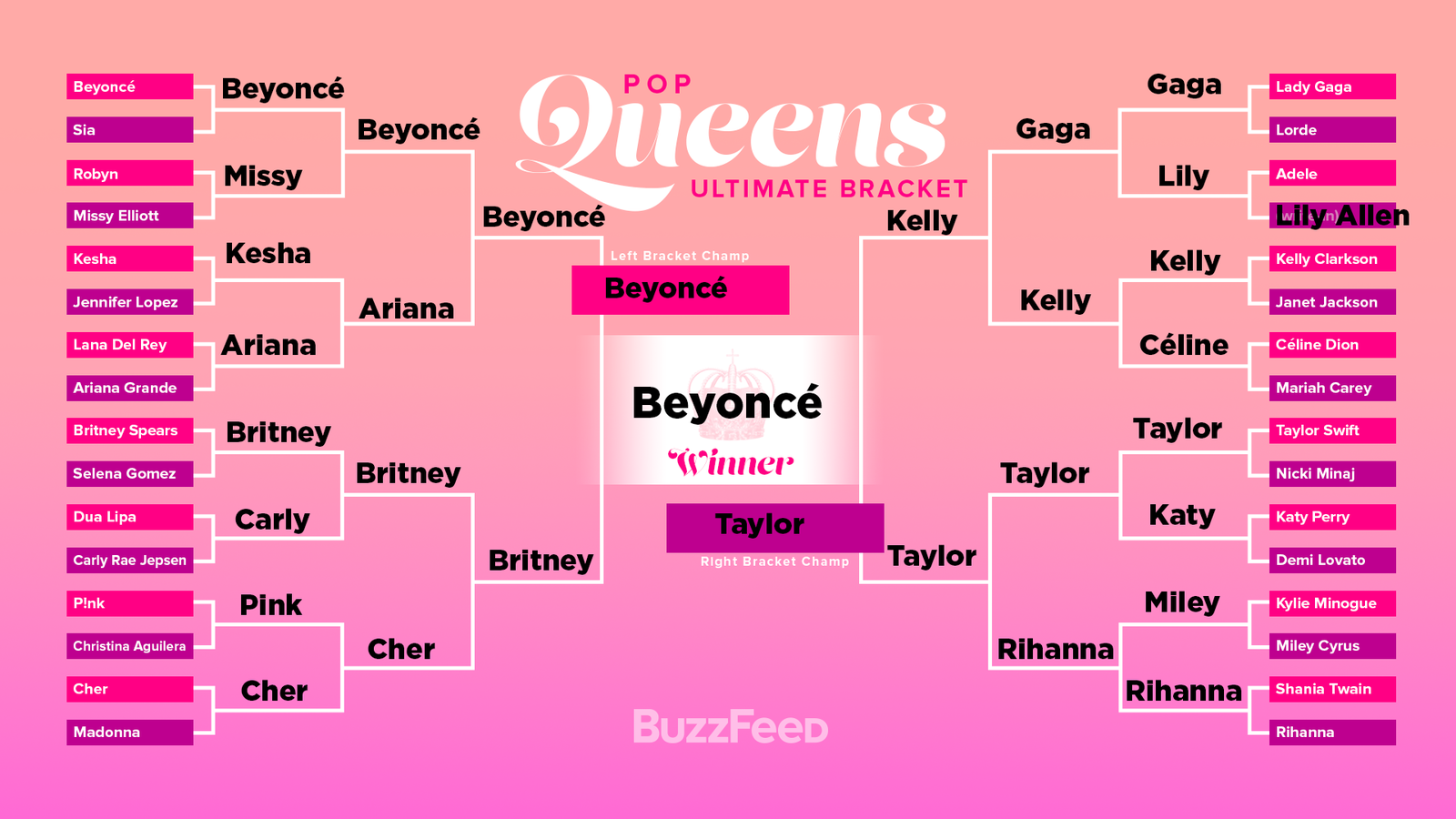 Ben: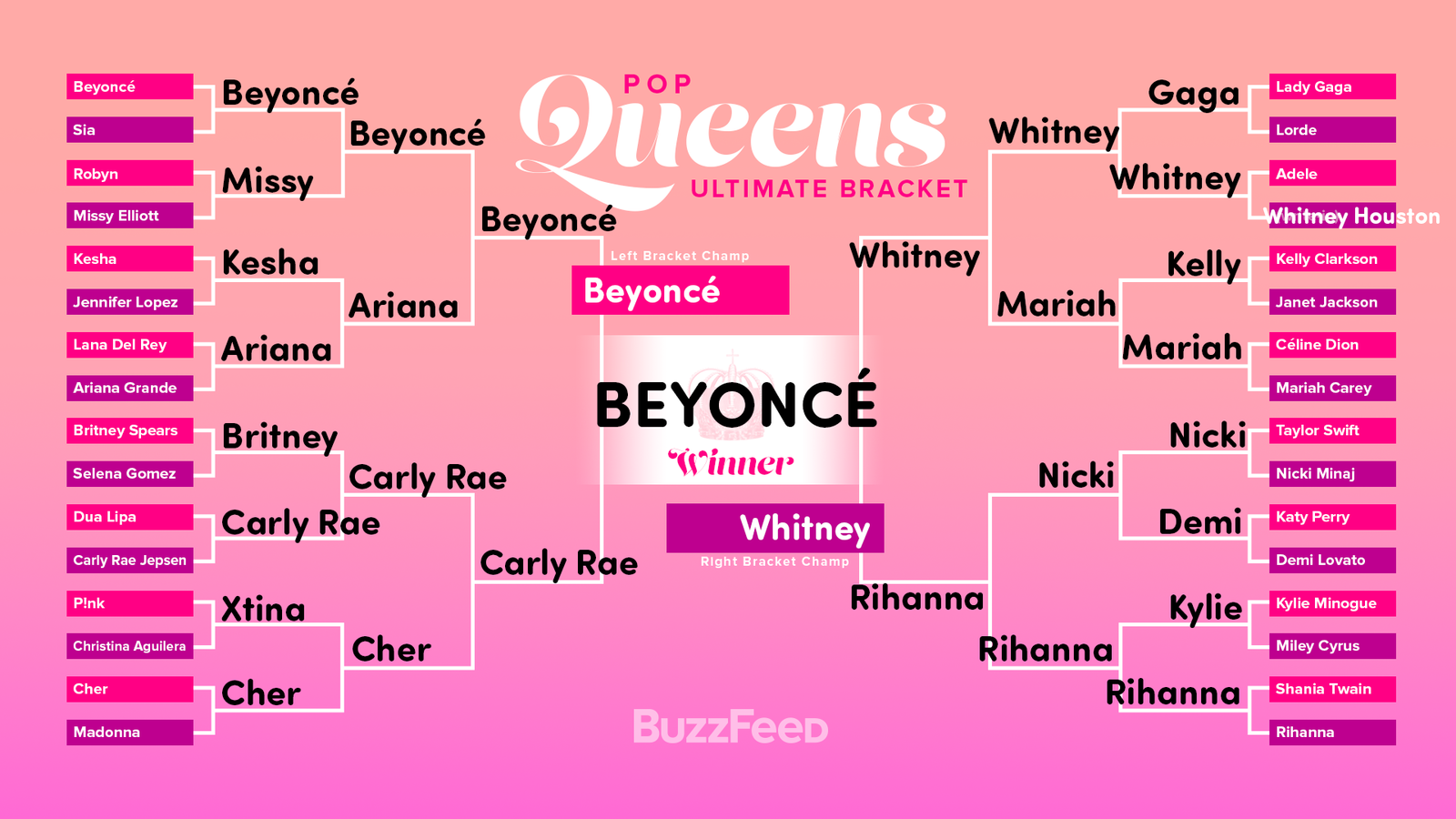 So, who did YOU pick?! Add your brackets in the comments below!