So, Snapchat recently rolled out its new filters. There's one that adds traditionally female features, and there's one that adds traditionally male features. People are living for it.
This guy made a Tinder account.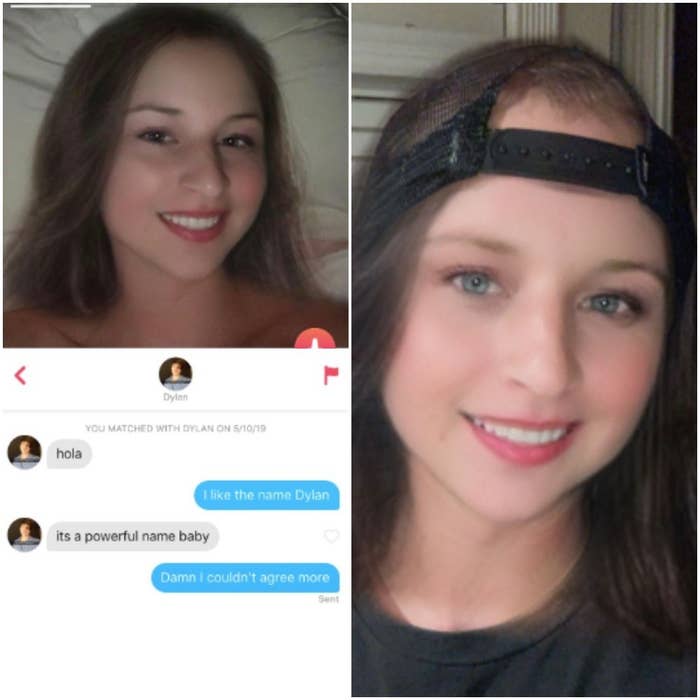 And so did this guy:
This person turned George from Seinfeld into a woman:
This guy flexed like this:
This girlfriend tricked her boyfriend:
This guy turned into Anne Hathaway: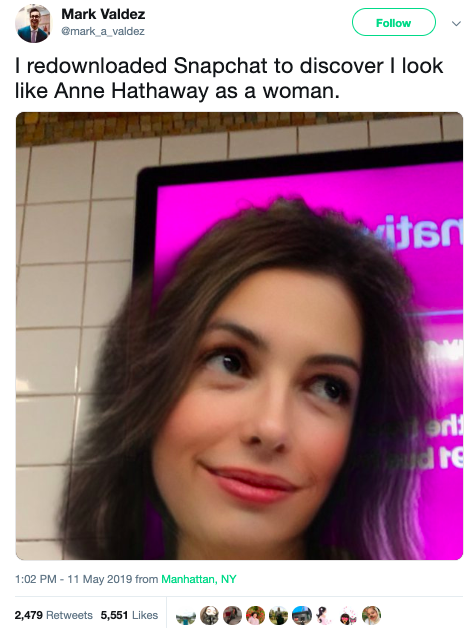 And this girl turned into human Shrek:
This girl turned into her brother:
Miley Cyrus turned into a Jonas Brother:
This guy is getting DMs now:
And the filter already has already inspired some memes too:
Ok, go have fun with this new filter, y'all!