If you'll remember, Nicole Kidman kissed her Big Little Lies costar Alexander Skarsgård — on the lips, in front of her husband, Keith Urban — at the Emmys last month.
And obviously, when it happened, people were like, OMG..............
Well, on Friday, Nicole was on The Graham Norton Show, and she explained why she kissed Skarsgård. When first asked, she was like, "Don't forget, I kissed my husband too."
Then she explained how she and Alex went through a lot filming Big Little Lies.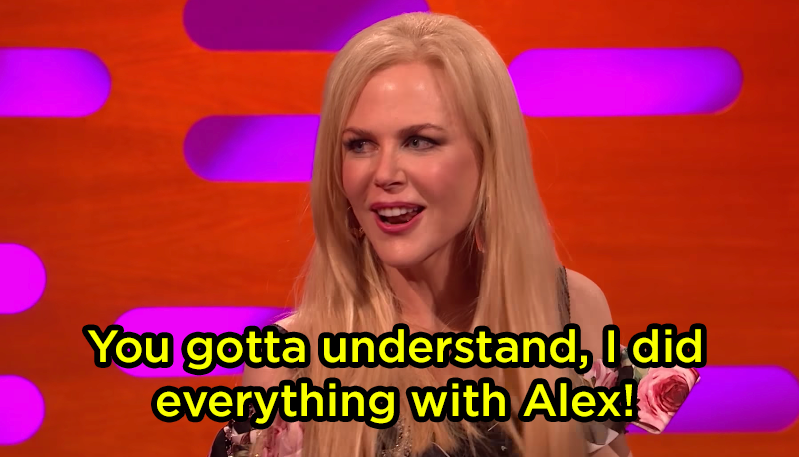 Then she said that it was honestly just a "congratulatory" moment to celebrate their Emmy wins.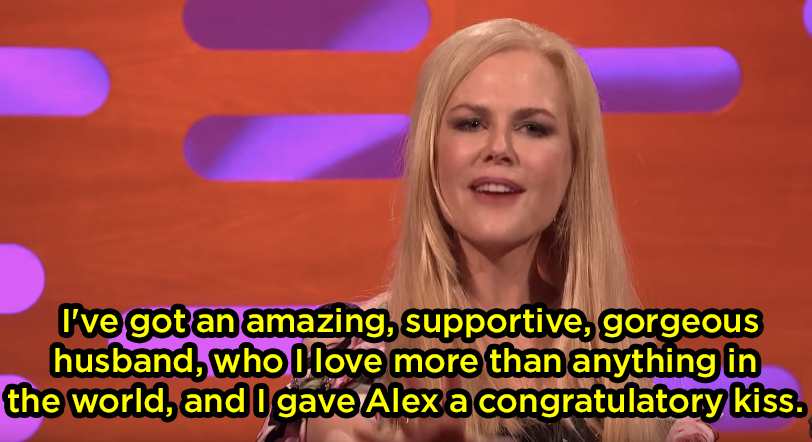 Ugh, Emmy winner, costar kisser — all-around icon: Nicole Kidman. Love her.