This weekend, Kanye West took things to the next level with a series of posts about, well, a lot of famous people. Some have been deleted; some have not been. He has posted this photo, ensuring everyone that he's the one posting — not a hacker: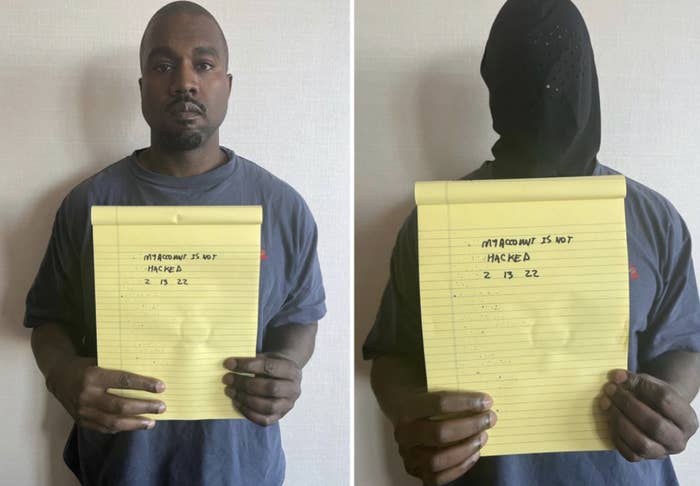 Here are some of the celebs he's called out and mentioned:
1.
He posted a paparazzi photo of Pete Davidson, who's dating his soon-to-be-ex-wife, Kim Kardashian. Kanye called him a "dickhead," and said he's "Hillary Clinton's ex-boyfriend":
2.
As "proof," Kanye shared a screenshot of Pete's old Instagram of his Hillary tattoo: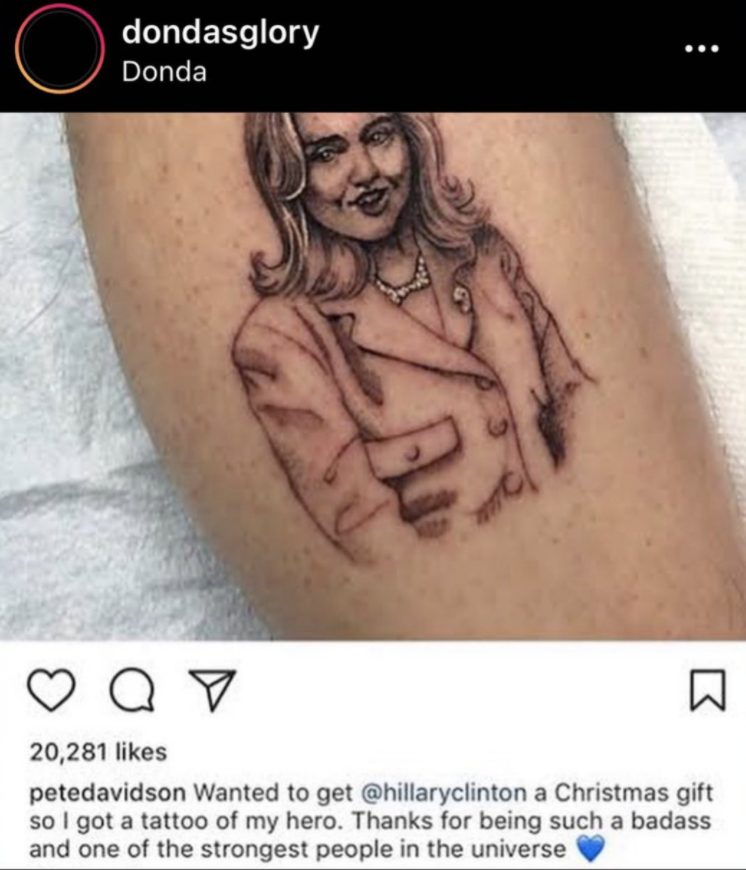 3.
He then posted this "Fight Night" image of him against Pete: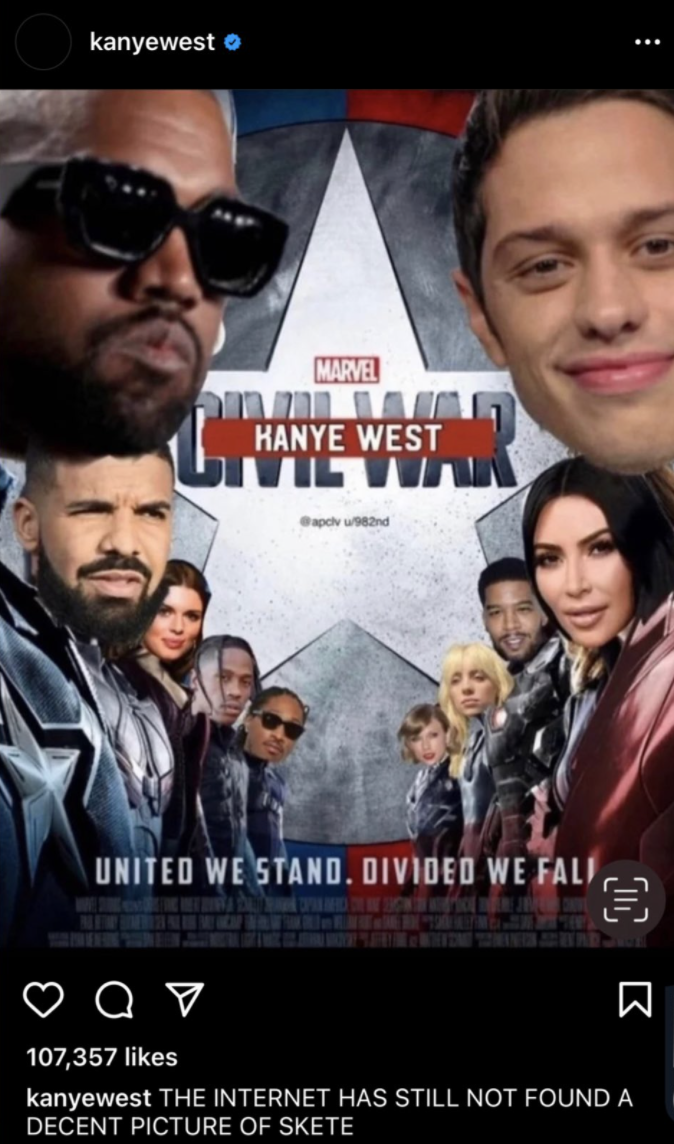 4.
In that same post, he threw a jab at Pete's bestie, Machine Gun Kelly, writing, "No one's ever heard a Machine Gun Kelly song, Bob."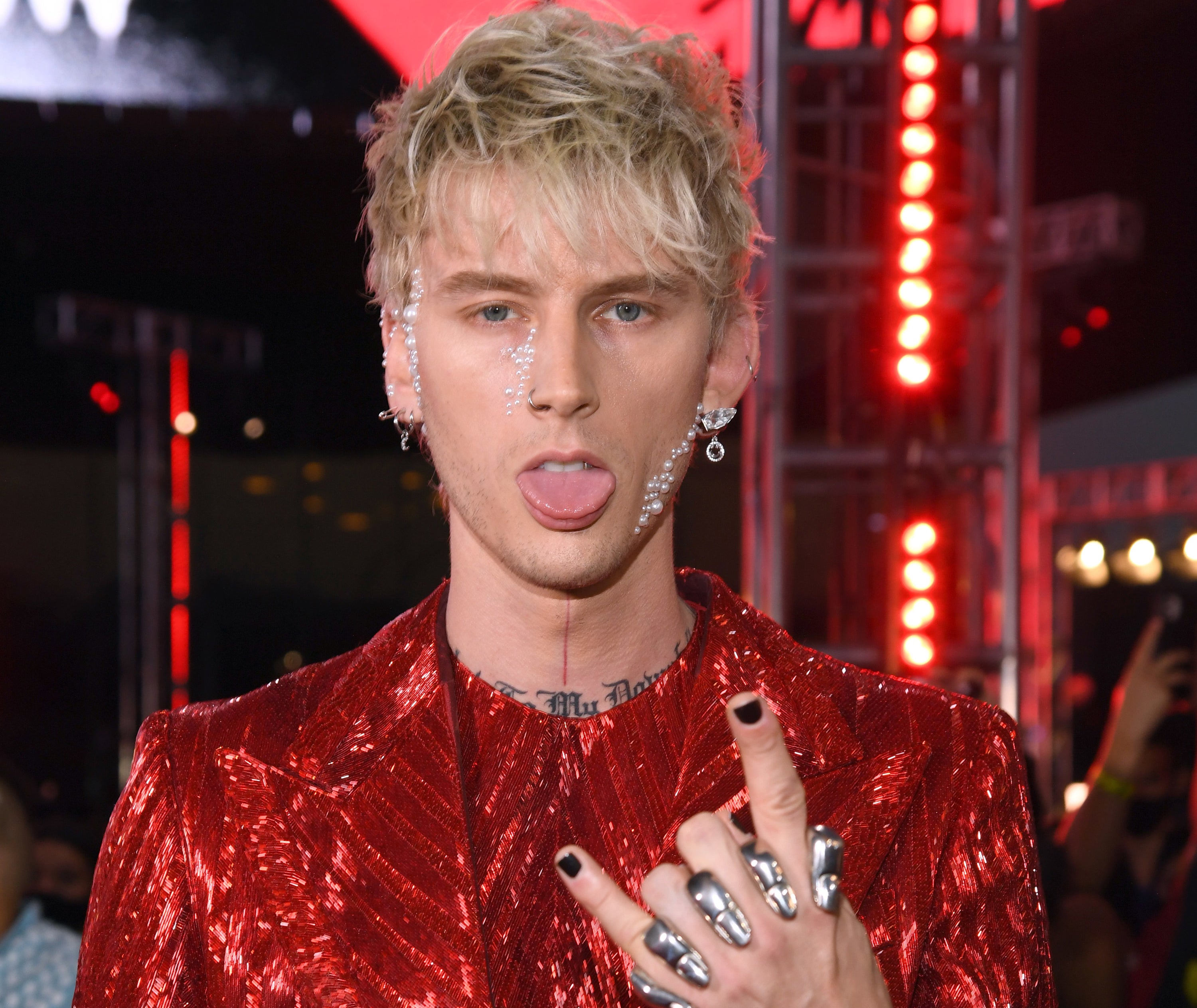 6.
Next was this screenshot of Pete and Machine Gun Kelly in their underwear for their promotional Calvin Klein IG Live: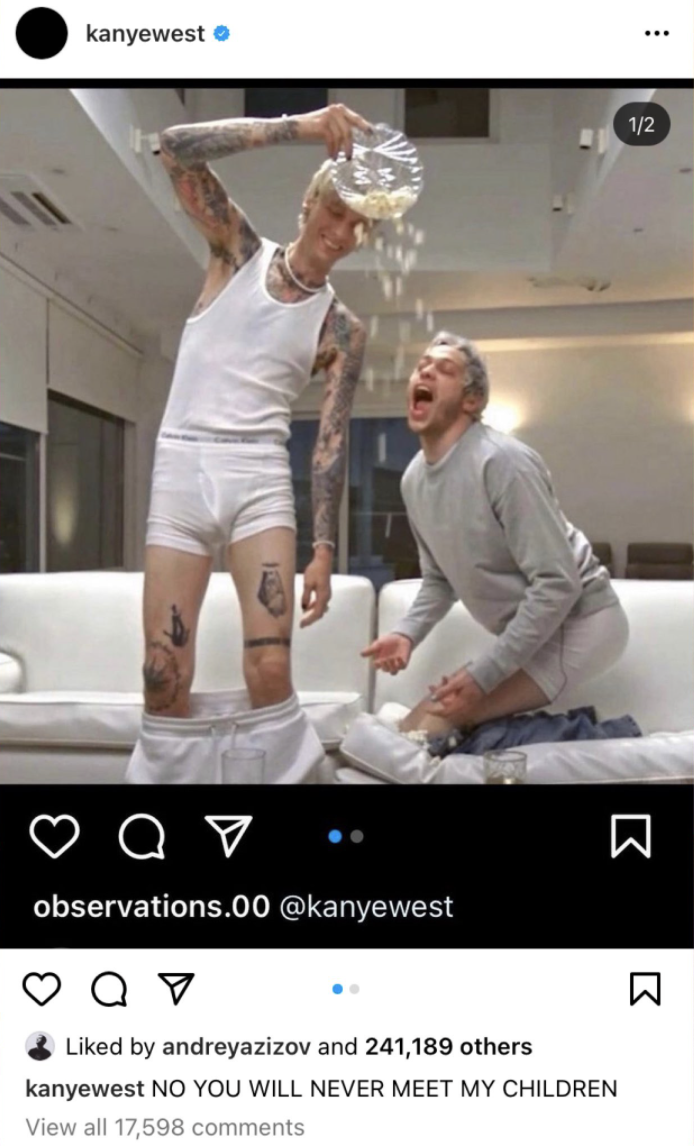 7.
And in the same post, he shared a cropped screenshot of a text message he allegedly received from Pete. The text appears to read, "I'd never get in the way of your children... I do hope one day I can meet them and we can all be friends."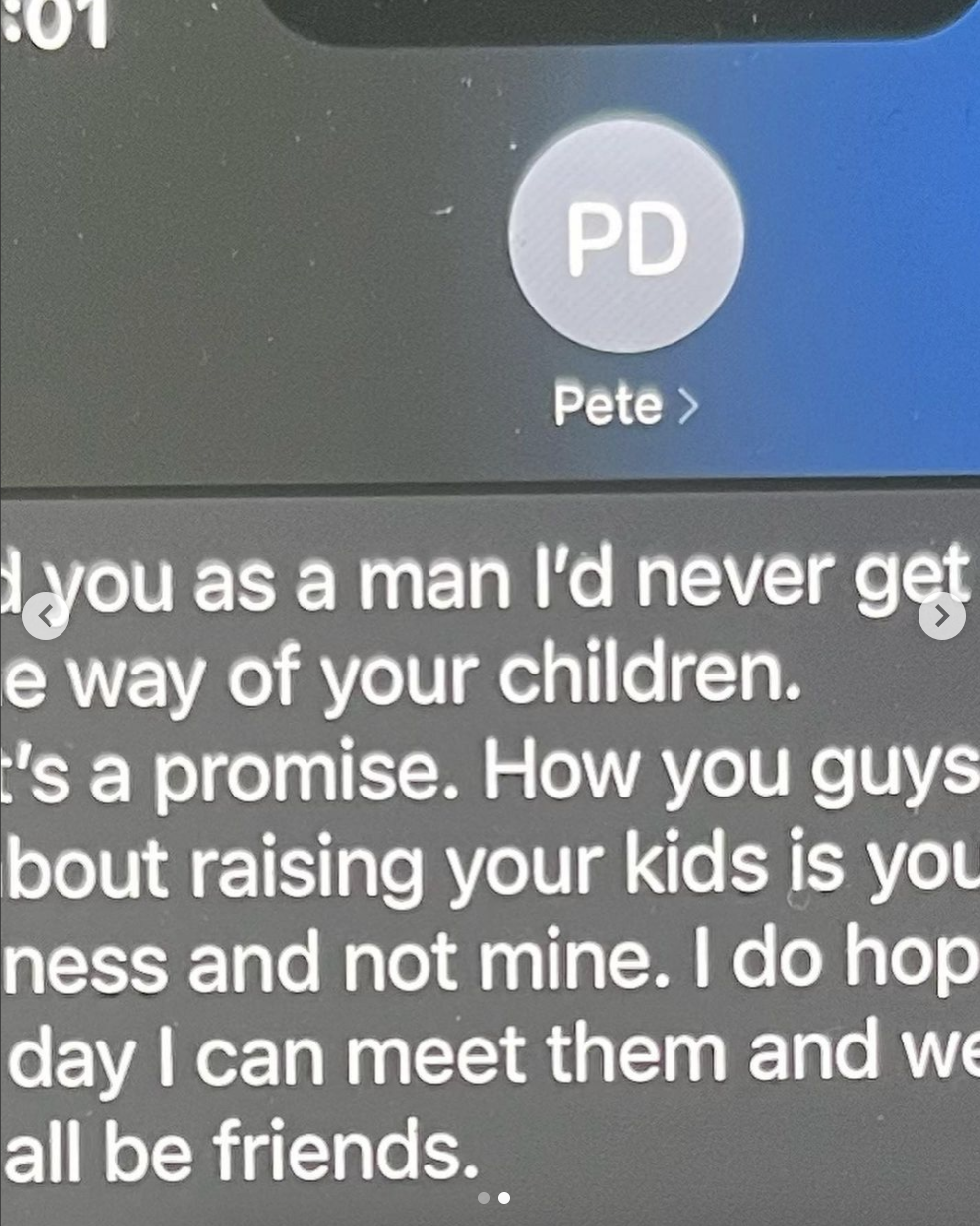 8.
These posts about Pete follow a series of strange call-outs. For example, Kanye posted a headline about Billie Eilish helping a fan, which he interpreted as shade to Travis Scott: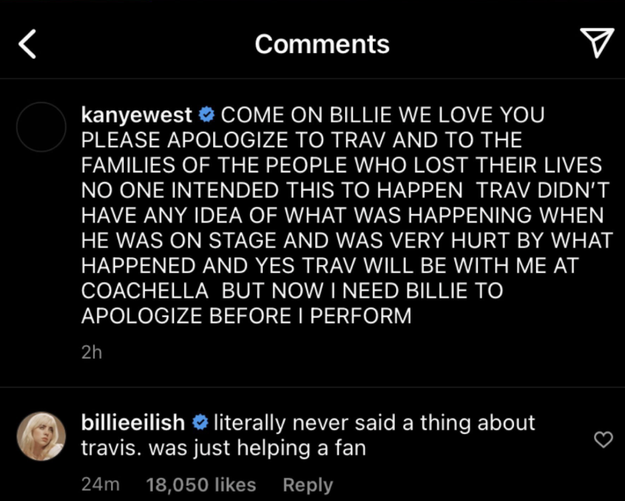 9.
Kanye posted about kicking Kid Cudi off his upcoming album:
Cudi responded with this:

10.
Kanye has also deleted this post of an edited Captain America: Civil War graphic. On the Kanye side — Drake, Julia Fox, Travis Scott, and Future. On the Pete Davidson side — Kim Kardashian, Kid Cudi, Billie Eilish, and Taylor Swift.
The caption said, "The internet has still not found a decent picture of Skete."

11.
He also deleted this photo, where he crosses out Pete's face:
12.
Last week, Kanye expressed his frustration with Kim allowing North to use TikTok. And despite Kim releasing a statement about wanting to keep their divorce private, Kanye posted tweets of Candace Owens, who also criticized Kim's parenting:
13.
He then posted and deleted these screenshots of Kim's cousin, Kara, who contacted him and even appeared to ask for Yeezys:
14.
He then posted this screenshot him asking for Kim's number, and in the caption, he said Kim had accused him of putting a hit out on her: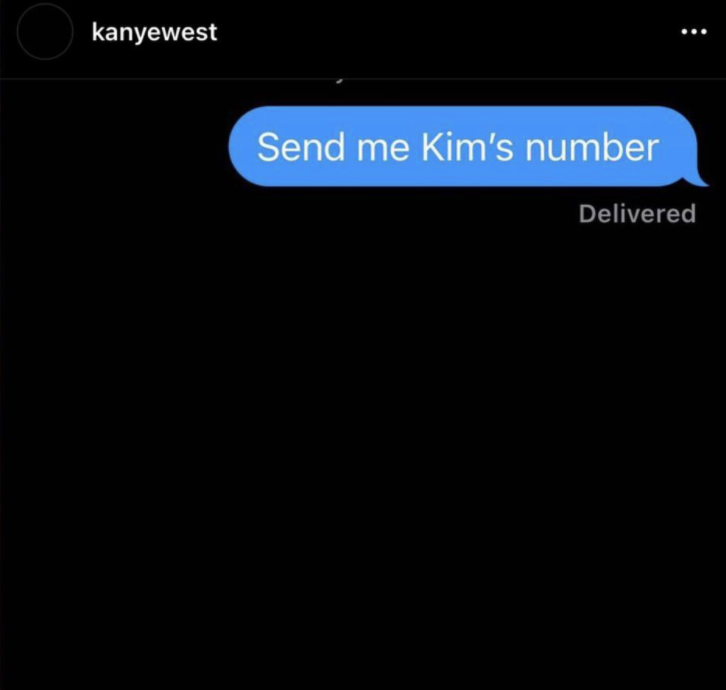 So yeah, it's been a loooong week. Besides Kim, Billie, and Cudi, none of the celebs mentioned above have responded. But if they do, we'll be sure to update you.