For context, earlier this week Billie Eilish stopped her Atlanta show after she realized that a fan was struggling to breathe. The fan was given an inhaler, and the show continued. This wasn't the first time Billie has helped out fans at her show — she once handed her water to a concertgoer who was about to pass out at a gig of hers in 2018.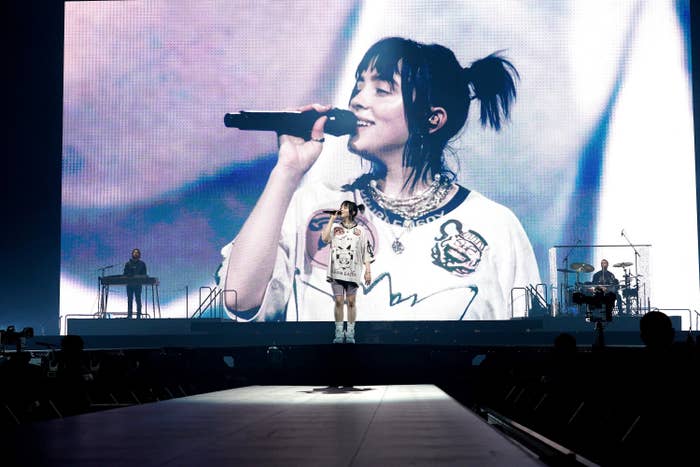 What does this have to do with Travis Scott? Well, at one point, Billie told the crowd, "I wait for people to be OK until I keep going." Some interpreted this as a dig at the way Travis handled Astroworld, where his performance went on for 37 minutes after the event was considered a "mass casualty event." In total, 10 people died after attending the festival, including one boy who was just 9 years old.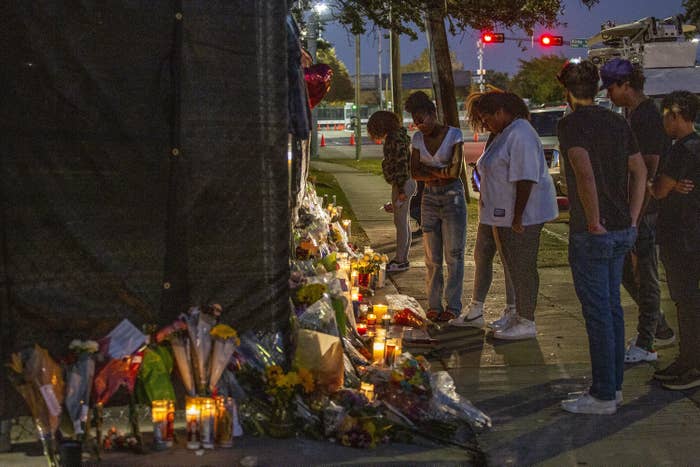 Well, one person who interpreted the comment as a jab against Travis was none other than Kanye West — who will be headlining Coachella alongside Billie in April.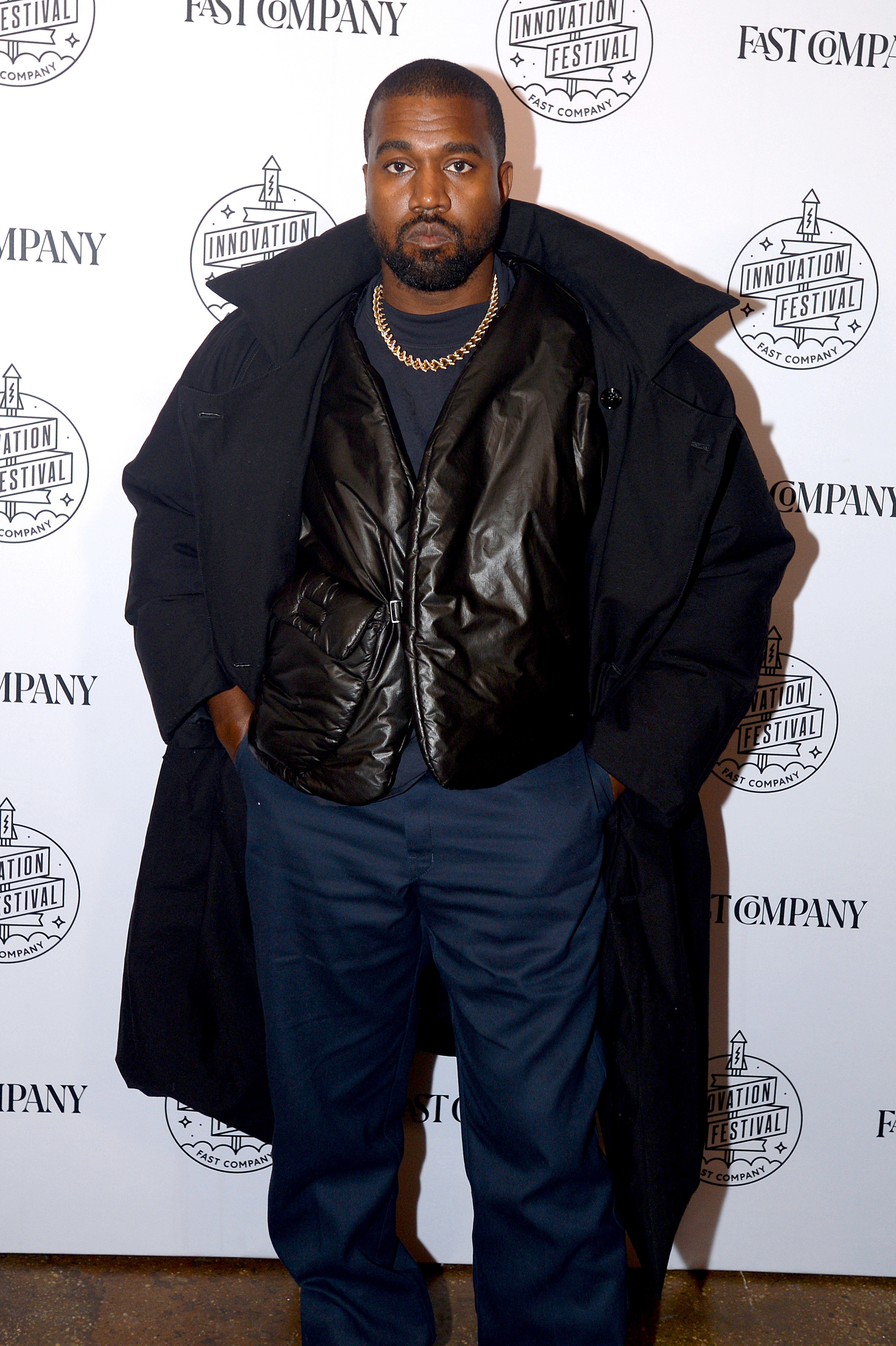 "COME ON BILLIE WE LOVE YOU PLEASE APOLOGIZE TO TRAV AND TO THE FAMILIES OF THE PEOPLE WHO LOST THEIR LIVES," Kanye wrote in the caption of an Instagram post.
"NO ONE INTENDED THIS TO HAPPEN TRAV DIDN'T HAVE ANY IDEA OF WHAT WAS HAPPENING WHEN HE WAS ON STAGE AND WAS VERY HURT BY WHAT HAPPENED."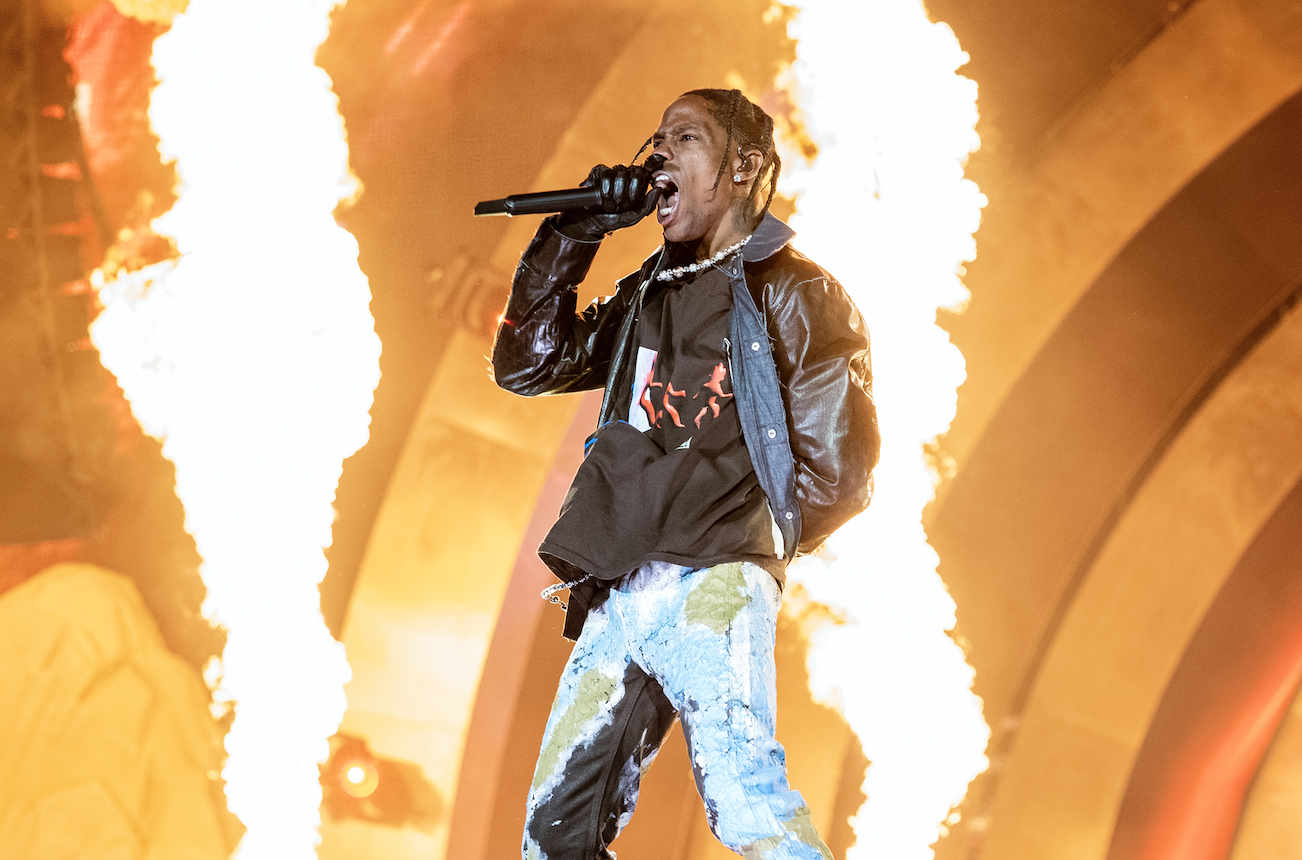 Kanye then said that Travis would be joining him onstage at Coachella, despite the fact that Travis was reportedly dropped from the festival's lineup following the Astroworld tragedy. "YES TRAV WILL BE WITH ME AT COACHELLA BUT NOW I NEED BILLIE TO APOLOGIZE BEFORE I PERFORM," he concluded the post.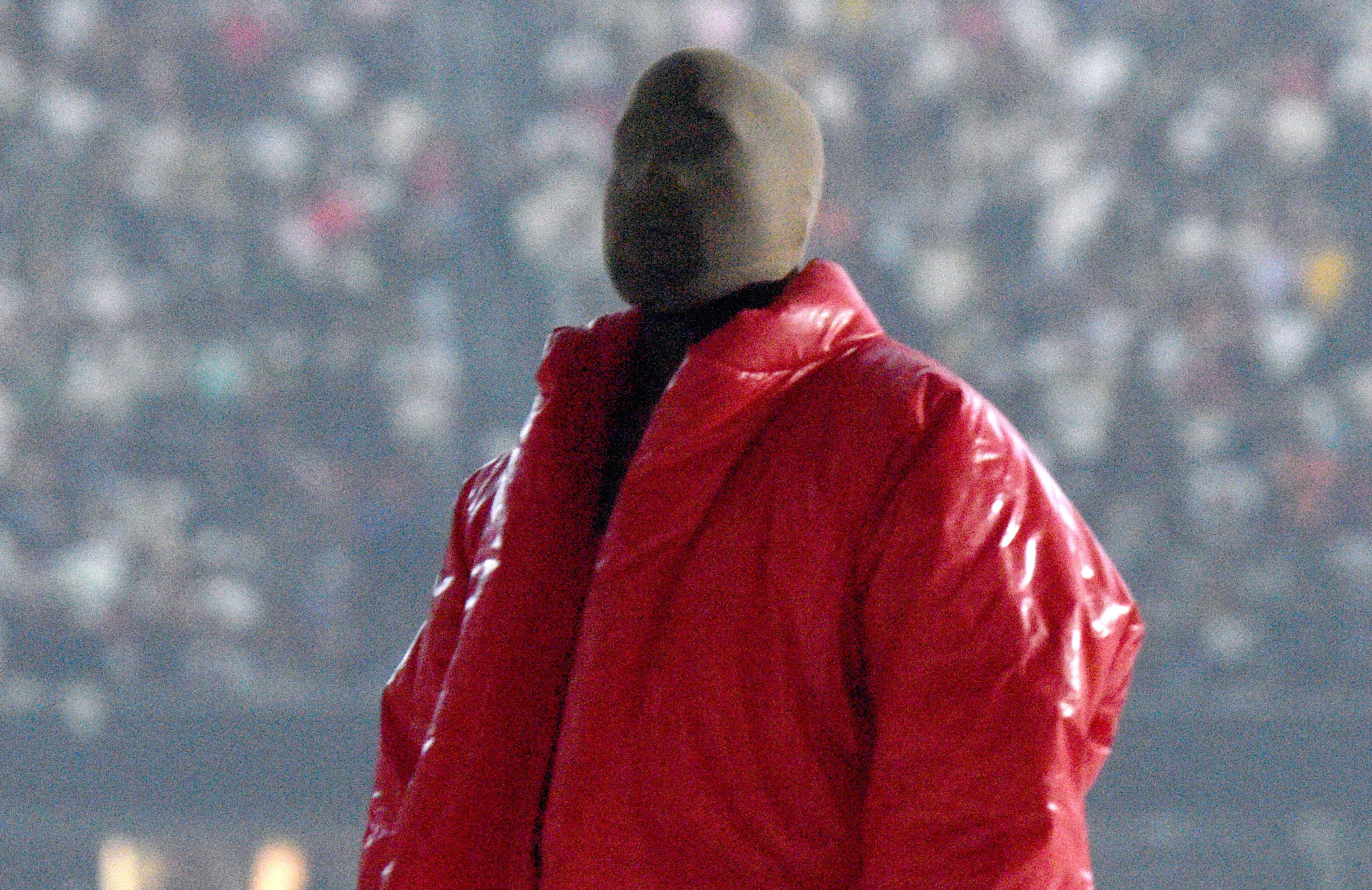 Travis and Live Nation are currently facing lawsuits for billions of dollars in damages from close to 2,800 victims.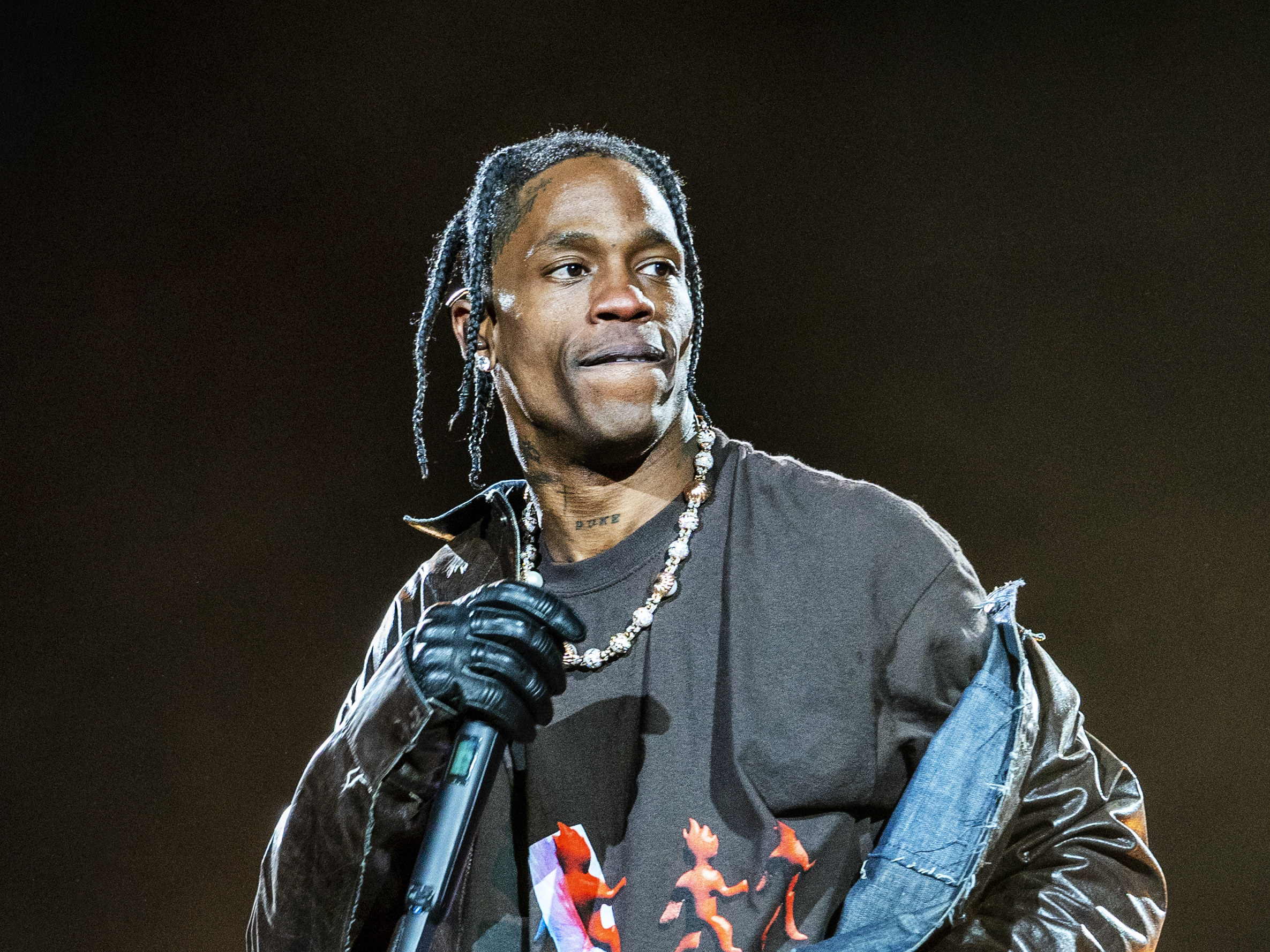 Billie then took to the comments to write, "Literally never said a thing about Travis. Was just helping a fan."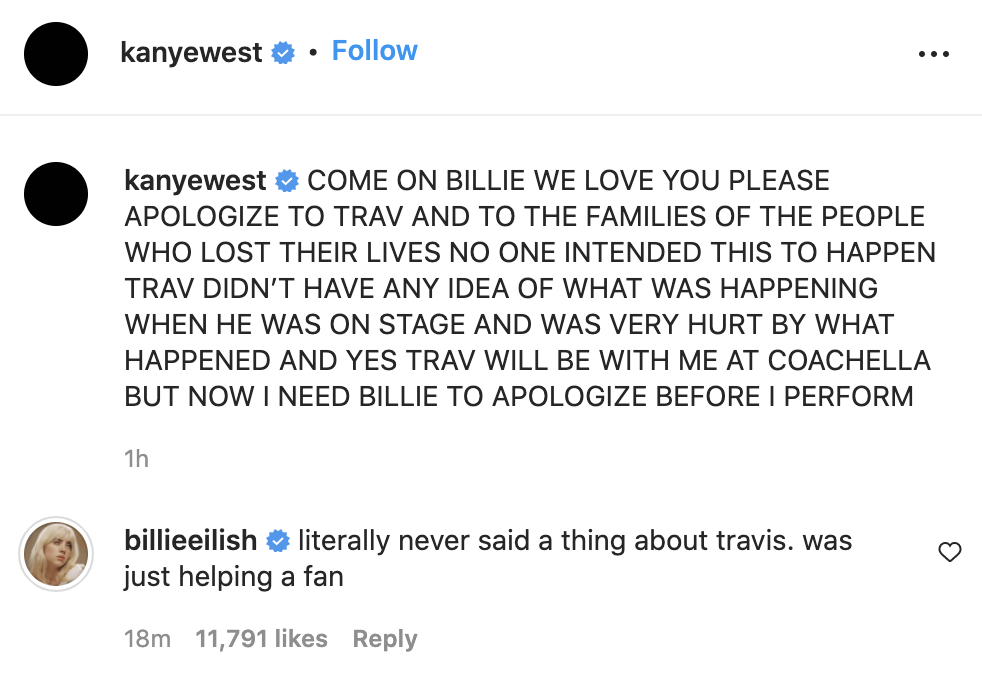 We'll keep you posted if there are any updates.