You've probably seen that last month, Kylie Jenner dropped her skincare line, Kylie Skin.
She already garnered criticism after she posted a video of her washing her face for only a few seconds to show how the foam cleanser worked.
"The wipe is a little dry," Shane said, beginning the review. Jeffree agreed.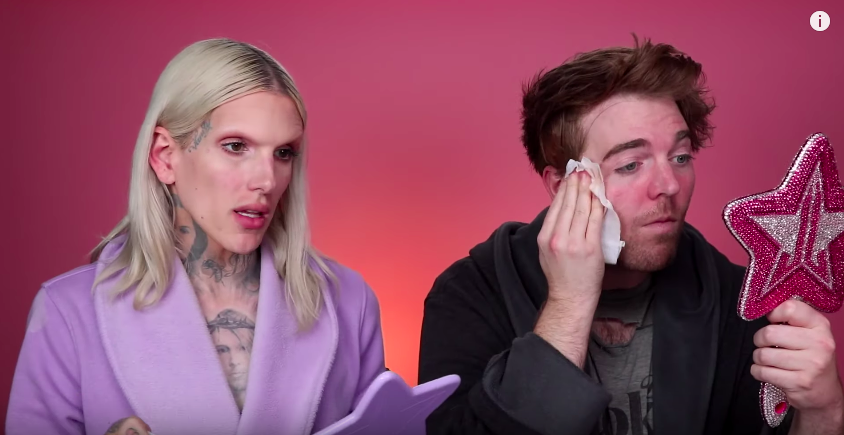 "My face feels basic. Feel me. Basic!" Jeffree said.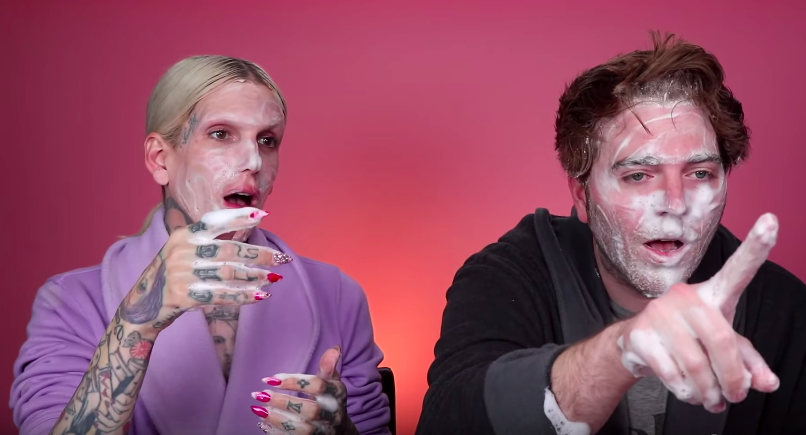 "I'd say Kylie is gonna be sad and offended, but I just don't think she's gonna give a fuck," Shane said.
"About this one? Absolutely not. She's fine in her seven houses and 60 cars," Jeffree chimed in. "She's probably pregnant right now and doesn't give a fuck."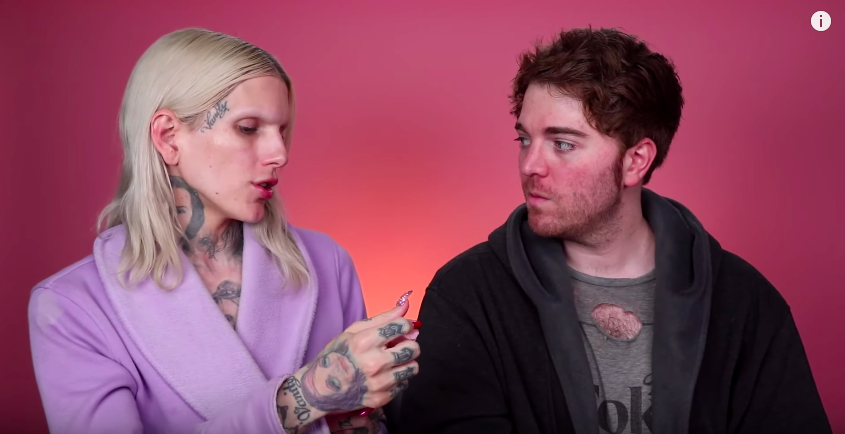 As for the line as a whole, Jeffree said he did not feel as "moisturized as [he] should," and that the eye cream did not make him "feel great."
And Shane — who has sensitive skin — said that his face felt like it was burning after using the face wash. He also said his face tingled while using the toner.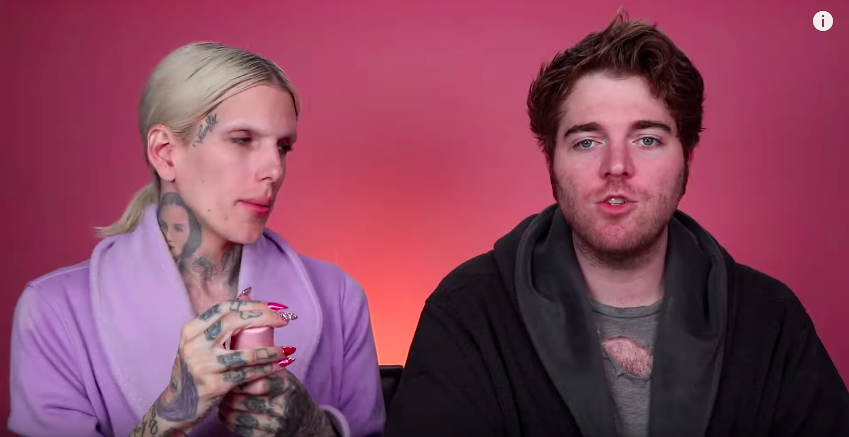 It looks like these two weren't fans of the line! If you want to try it for yourself, you can check out her line here. Bye!