So you know singer Halsey and celeb blogger Perez Hilton.
Ok, well, you may not be up on this, but Halsey JUST broke up with her boyfriend of a year, G-Eazy. She even broke down at her concert recently, while singing her song "Sorry."
Anyway, Perez then posted this article, captioned, "So is @halsey pregnant or not??"
That's when she shot right back at Perez: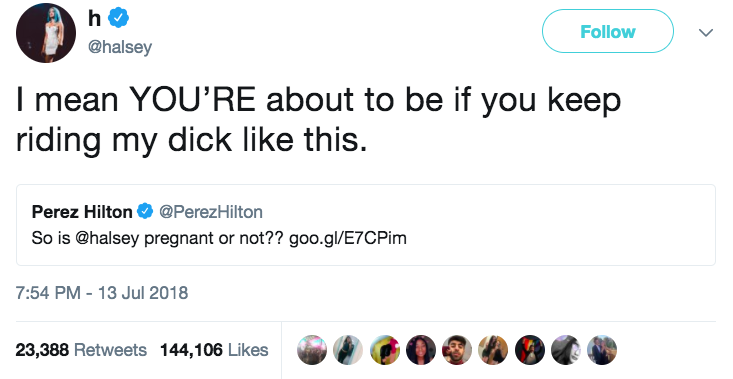 OMG wow.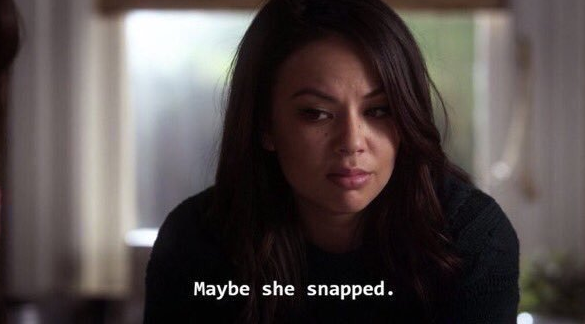 And if this line sounds familiar, it's because clapback pro Rihanna used it back in 2012.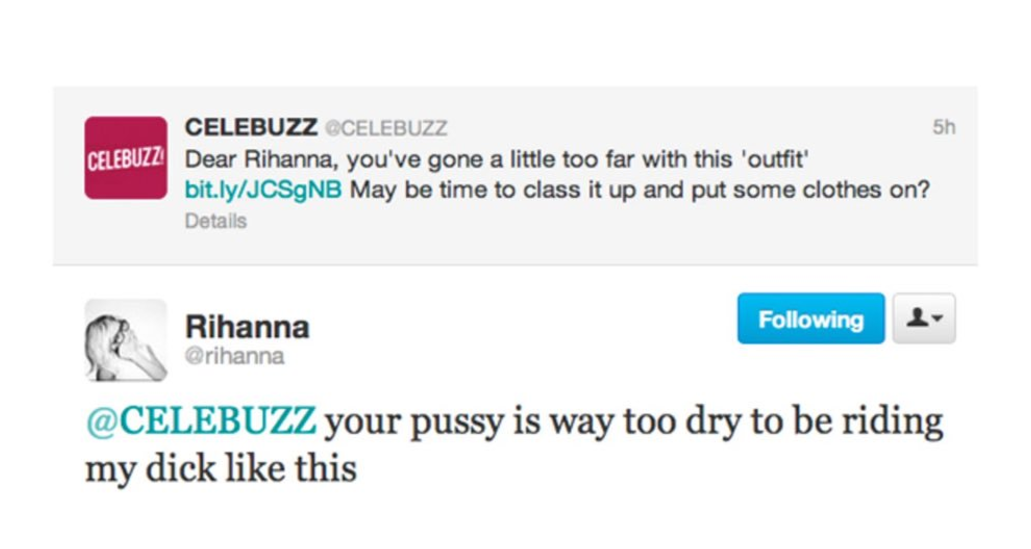 Don't worry, Halsey gave Rih cred:
Legends supporting/channeling legends. Love it.