1.
All this girl did was tell her mom what she wanted for her birthday:
2.
This guy just asked for some ranch: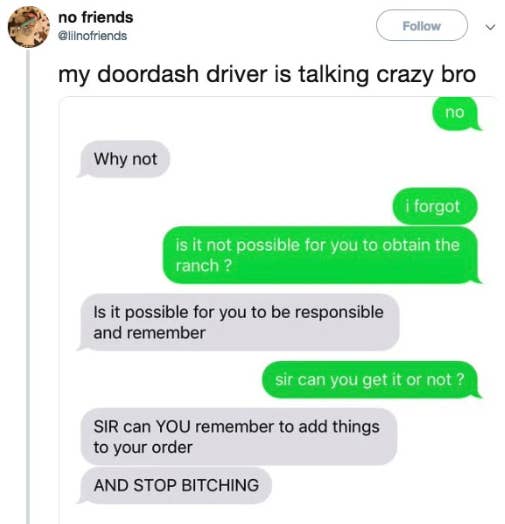 3.
This guy basically woke up and was already roasted by his grandmother: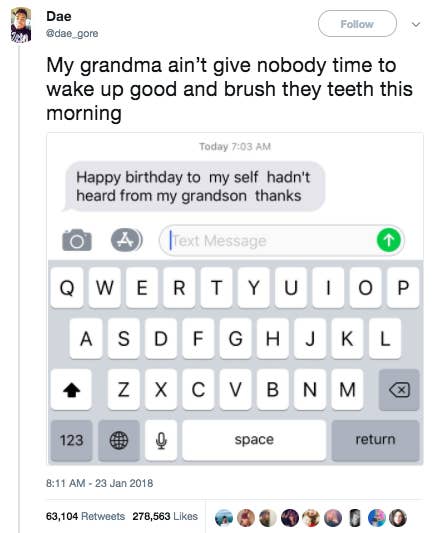 4.
This guy got rudely roasted — all for letting someone know they had the wrong number: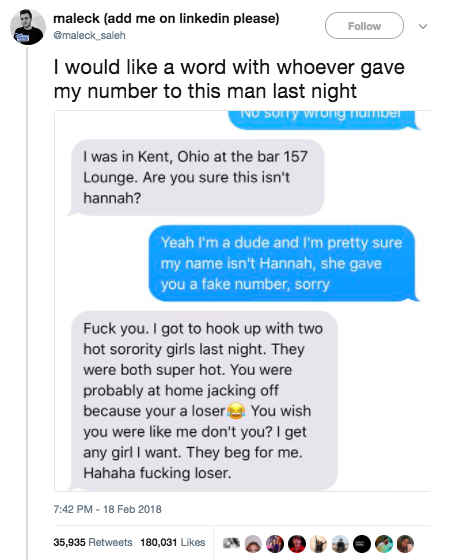 5.
This guy got roasted by a girl for "staring":
7.
This daughter got burned by her mom for no reason: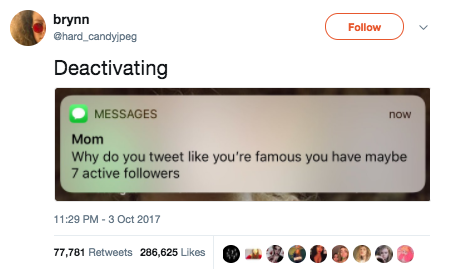 8.
This son got roasted by his mom too:
9.
And, like, this daughter was just looking for an outfit and got roasted!

10.
This dad cleverly dragged his son after he asked for a loan: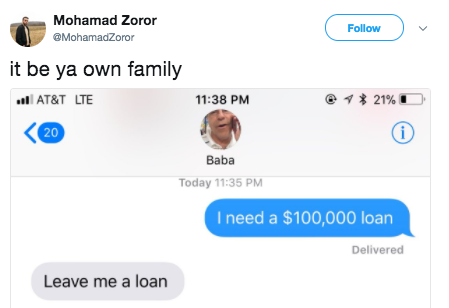 11.
And this guy was just venting and got dragged:
12.
This person just wanted to offer some music to Wendy's but instead got owned: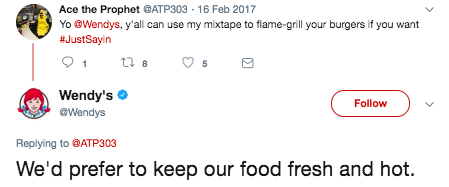 13.
And this person just posted a question to his nonfollowers and received a savage answer: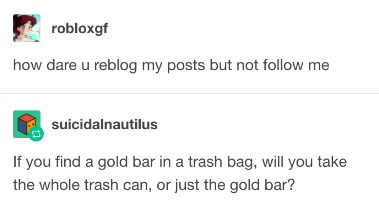 15.
And John Legend just wanted to dance, but Chrissy had to drag him: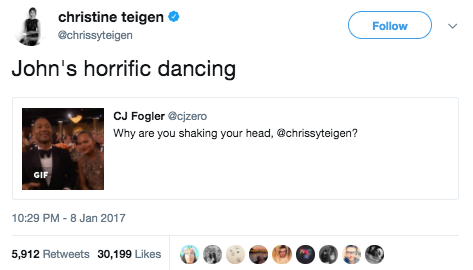 16.
And last but not least, this dude got roasted in the saddest way: