1.
When he called out DJ Khaled for saying he doesn't perform oral sex on his wife:
2.
When he was upfront about his feelings toward John Cena, who he had legitimate beef with: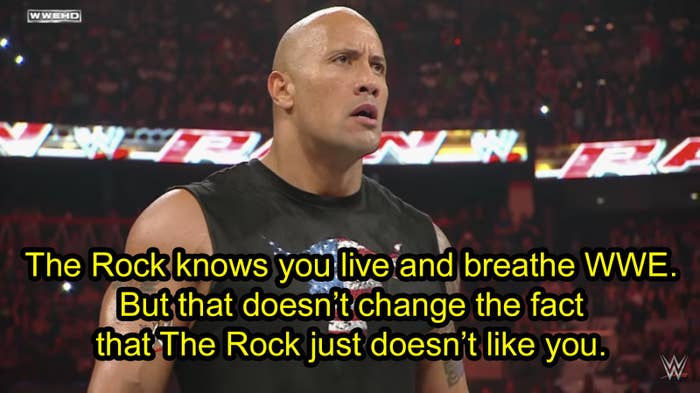 3.
When someone criticized The Fast and the Furious franchise and he had the best response:
4.
When someone said Jumanji could be the second worst film ever made:
5.
And when someone came for Jumanji again and he told them to go fuck themselves:
6.
And when he dissed his style: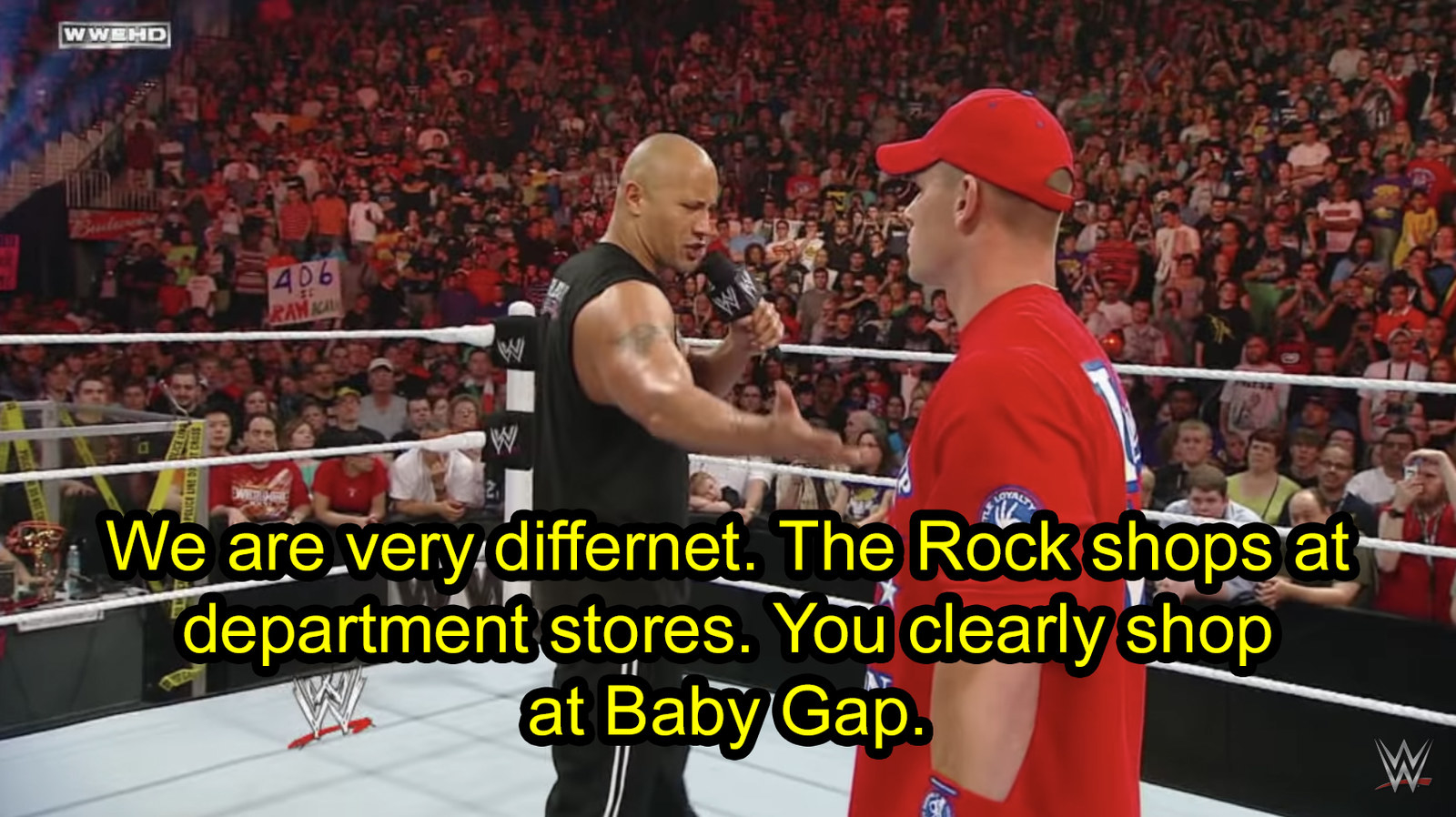 7.
When he called out his Fast & Furious 8 costars: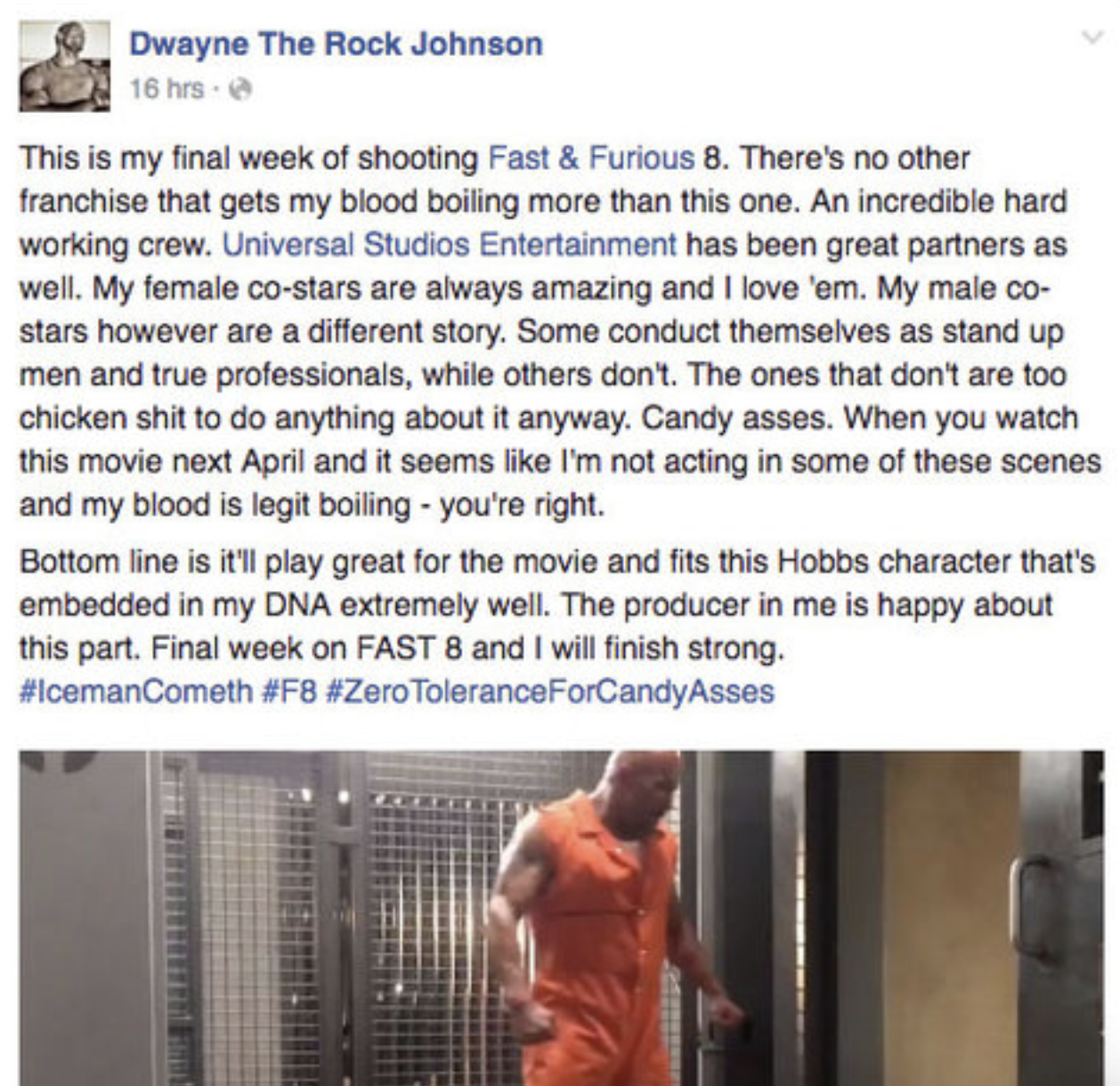 8.
When he said this to Shawn Michael: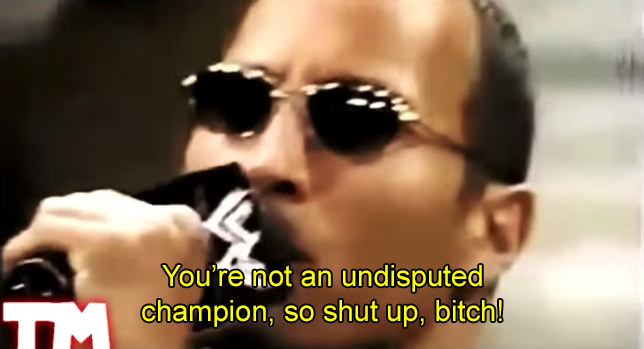 9.
When he perfectly dragged The New Day's outfits: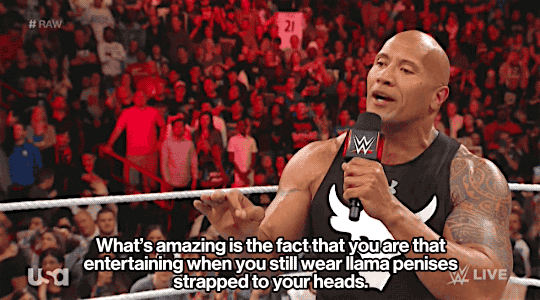 10.
When Tyrese shaded him and he immediately posted this:
11.
When he called out these "international a-holes":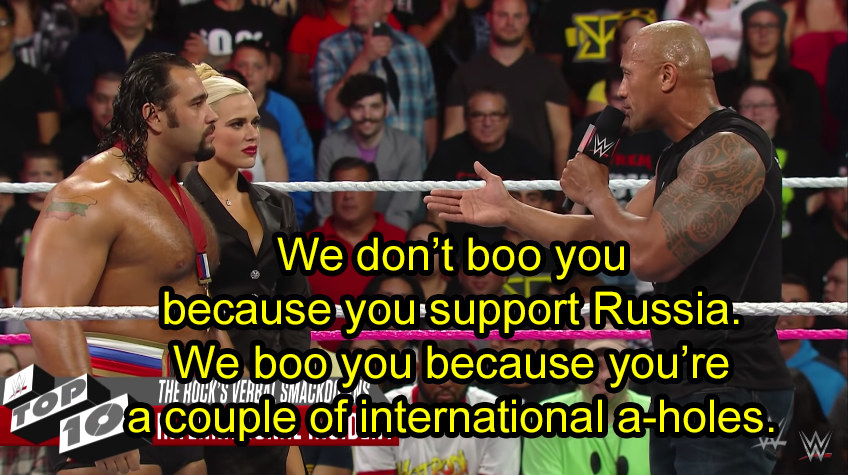 12.
When someone tried to be sarcastic and tell him wrestling isn't real:
13.
When he was asked if he'd ever work with Vin Diesel again and he said this: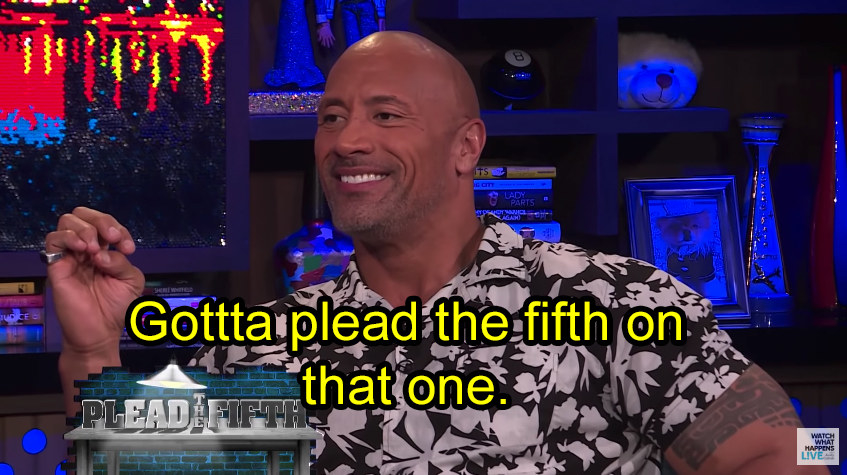 14.
And then when he even more shadily said this about Vin: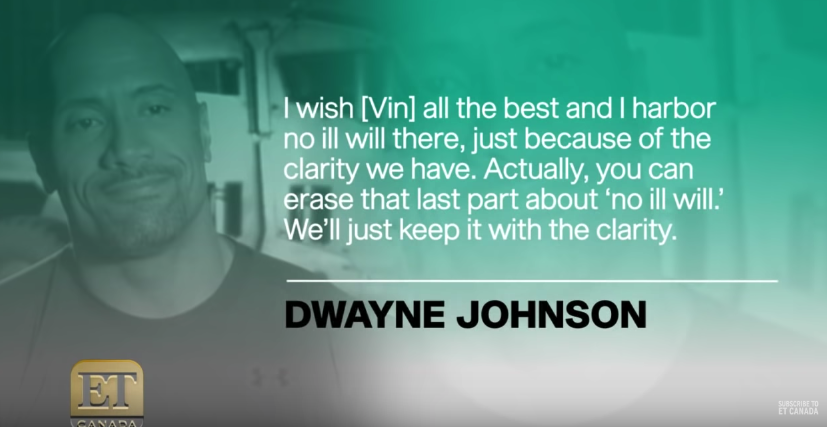 15.
When he told his opponent this to his face: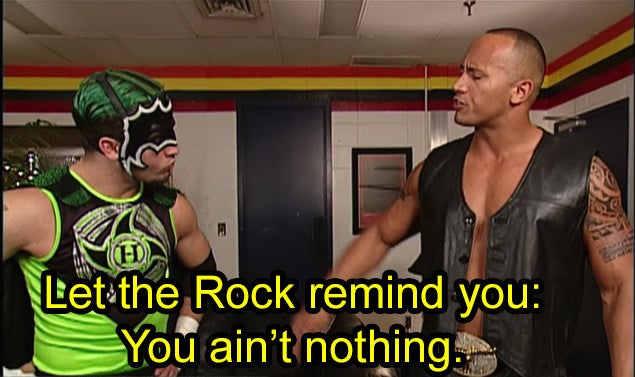 16.
And finally, when he said this diss to Triple H: