16 Reasons Mariah Carey Absolutely Deserves To Be Inducted Into The Songwriter's Hall Of Fame This Year
It's time, y'all.
Mariah Carey has once again been nominated for the Songwriters Hall of Fame. Here's why it's long overdue for her to be recognized for her songwriting.
1.
She has 18 number one records. She WROTE ALL of them (except "I'll Be There" because it's a cover).
3.
One of those number ones is "One Sweet Day," which is the longest-running number one on the chart and Billboard's SONG OF THE MILLENNIUM.
4.
She wrote "Fantasy (Remix)," which spearheaded the iconic "street/sweet" collab style, which is still emulated today.
5.
And another song she wrote was "We Belong Together," which was Billboard's Song of the Decade.
6.
Now let's get into her Christmas writing skills. She literally wrote "All I Want For Christmas Is You" in 1994 and it's already a Christmas CLASSIC. It's been #1 on the holiday charts for over 47 weeks now.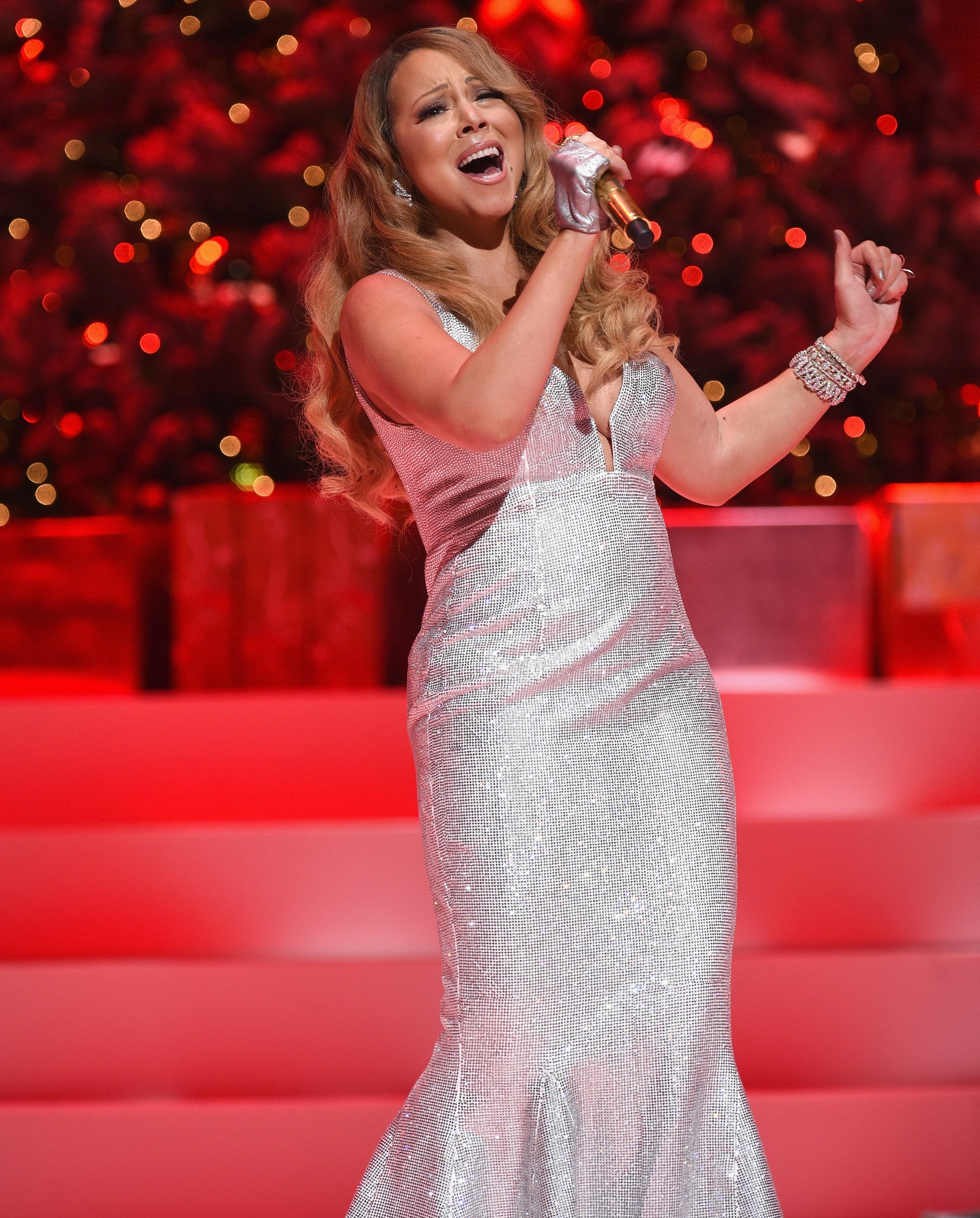 7.
She's written songs for a number of other artists and groups, including Faith Hill, Allure, Trey Lorenz, 7 Mile, Blaque, Daryl Hall, and Paul Robbins.
8.
She also freestyle WRITES songs on stage. That's Songwriters Hall of Fame-worthy:
9.
And although she's the queen of festivity, her songs cover a range of real-life issues and topics including race, loneliness, depression, isolation, self-esteem, etc.
10.
She is the queen of vocabulary. The words and phrases in her songs have PROVEN to be superior.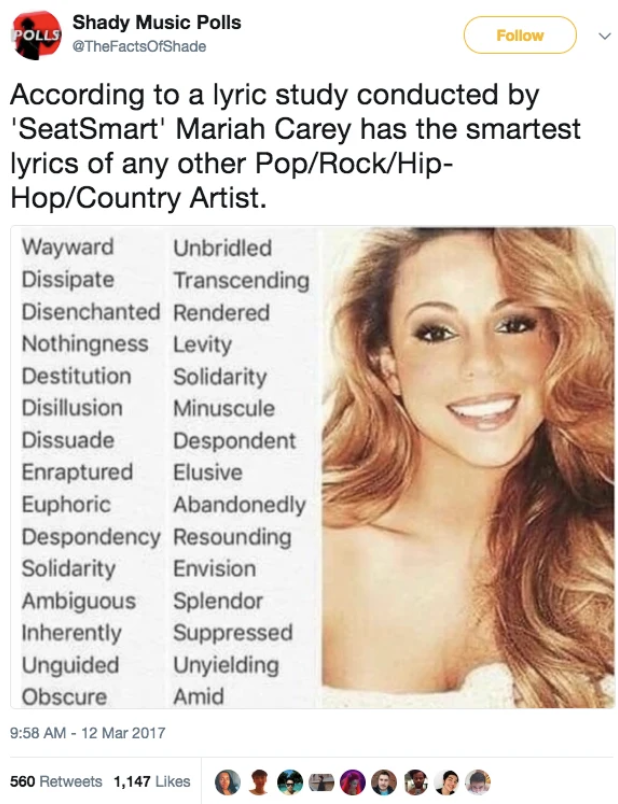 11.
Like, her songs/lyrics have literally taught people — including Gisele Bundchen — to speak to English!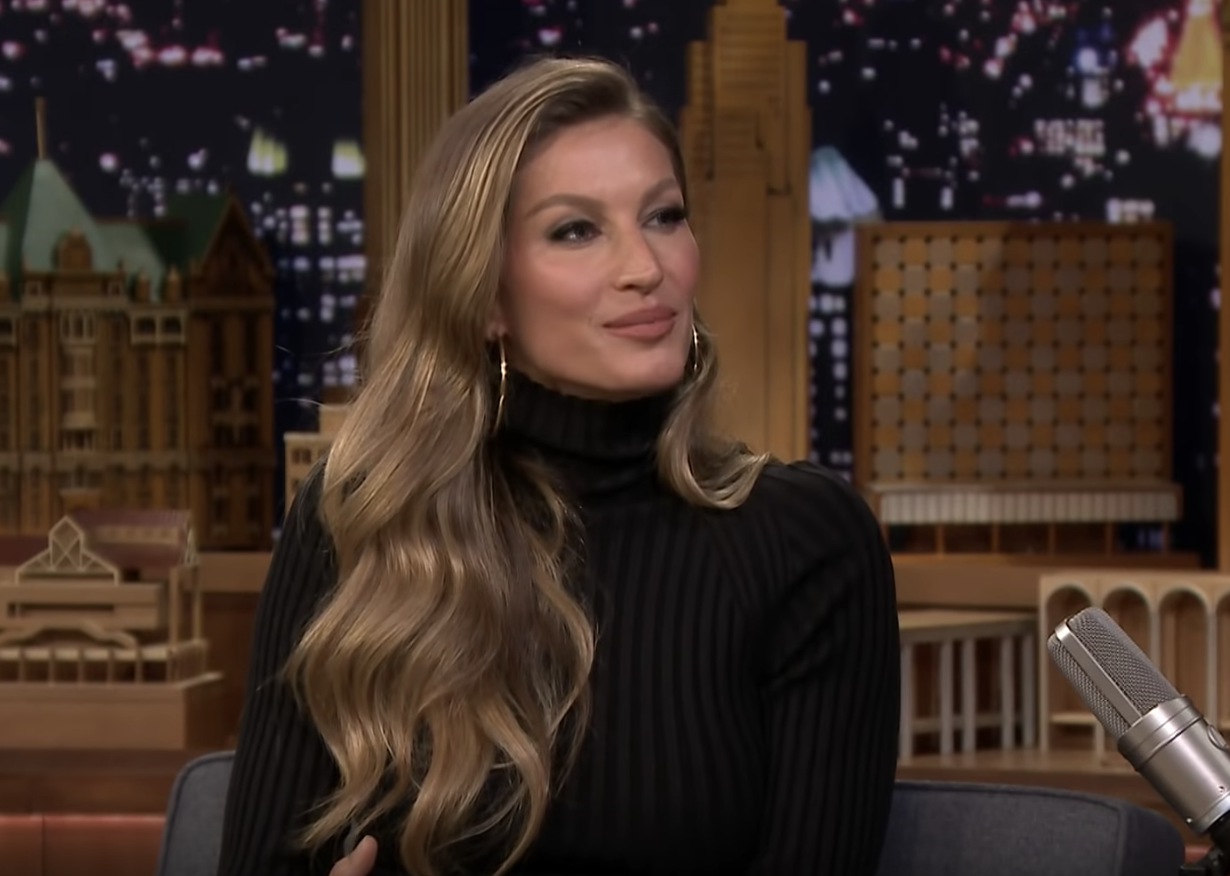 12.
She WRITES the lyrics and also the melodies of her songs — which are typically VERY complex and layered:
13.
Her voice and songwriting have inspired almost every popstar today, including Beyoncé, Rihanna, Sam Smith, Justin Bieber, Kelly Clarkson, Ariana Grande, Britney Spears, Beyonce, Katy Perry, Lady Gaga, Christina Aguilera, and MANY more!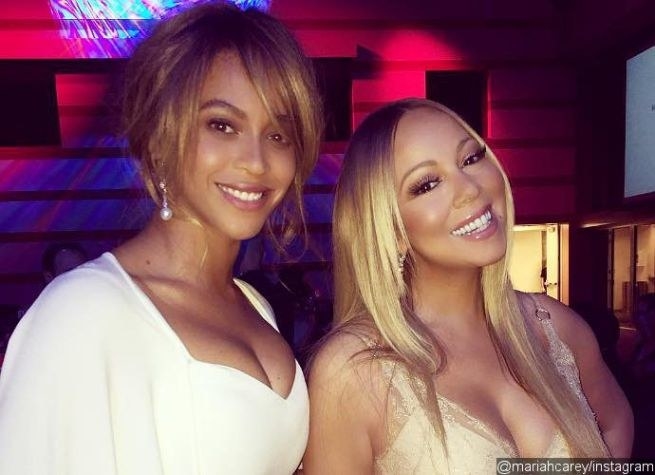 14.
Over 28 years into her career, she's still writing modern, critically acclaimed bops on her new album, Caution.
16.
And lastly, because despite being one of the most successful songwriters, she doesn't get the credit she deserves.