This weekend, the YouTube community was rocked when Tati Westbrook dropped a video airing her grievances with beauty guru James Charles. In the video, she called him out for promoting one of her competitors and for behavior toward straight men that she said was inappropriate.
Now by now, you're probably familiar with the drama and the people involved. BUT...there have been a lot of screenshots of James Charles DMing/texting people floating around social media. Here they are — explained and contextualized for you.
1.
Jay Alvarez, model: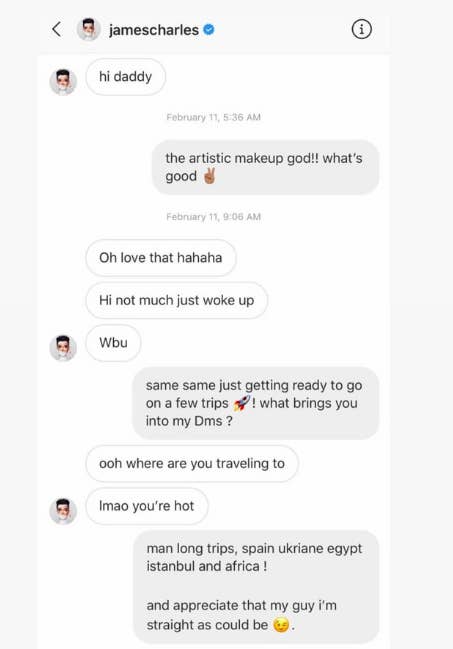 2.
Stephen Harrison, popular Instagrammer:
3.
Sebastian Javier, musician:
4.
Grayson Dolan, YouTuber: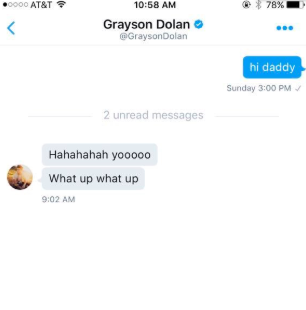 5.
Sam, the waiter at the restaurant where he was with Tati: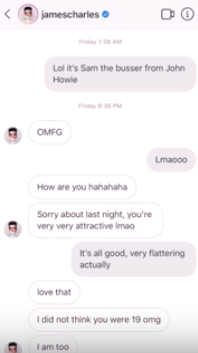 6.
Their falling out led to hostile texts from James to Sam, where James insinuated that Sam was, in fact, gay: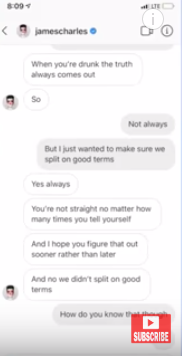 7.
Grant Landis, YouTuber:
9.
Gage, a guy James hung out with at Coachella (There are like 30 screenshots — watch this video for them.):
10.
Kahlen Barry, influencer:
11.
Nikita, a YouTuber who clarifying the Coachella situation: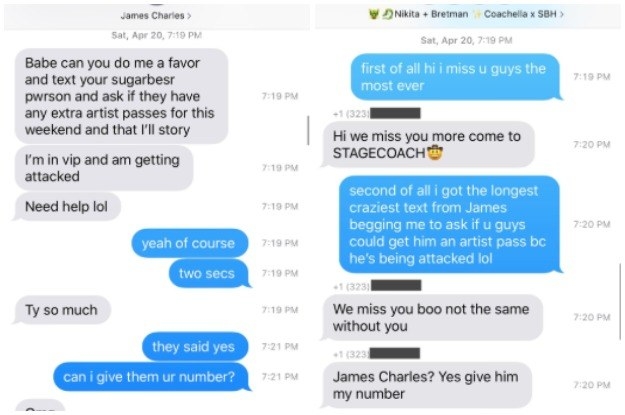 12.
Zara Larrson, singer:
13.
Jeffree Star, makeup guru and YouTuber: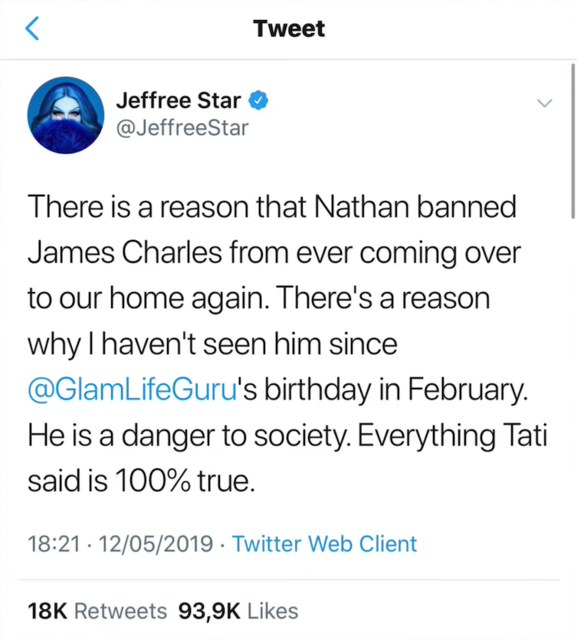 We will update this post if more screenshots/receipts emerge.