If you haven't heard about the drama between Beauty YouTubers James Charles and Tati Westbrook by now, I can only assume you've had no internet access for the last week. Seriously, how could you have missed it?!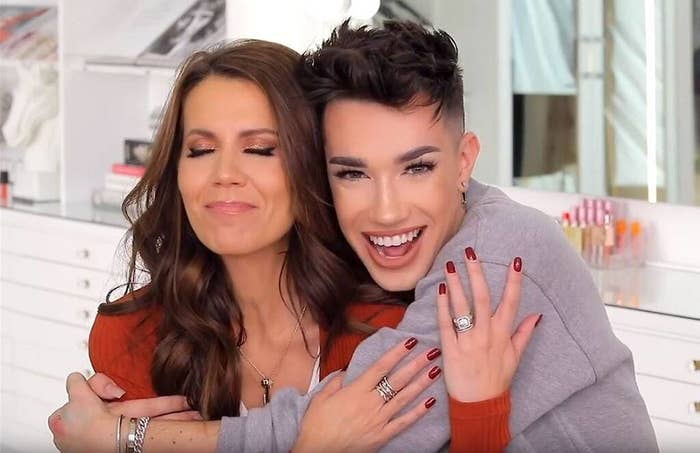 For those of you who need a quick refresher, here's the brief version: The two have been close for a while, but their friendship seemed to come to an end recently when Charles promoted a rival brand on his Instagram story. Yes, this all started over some vitamins.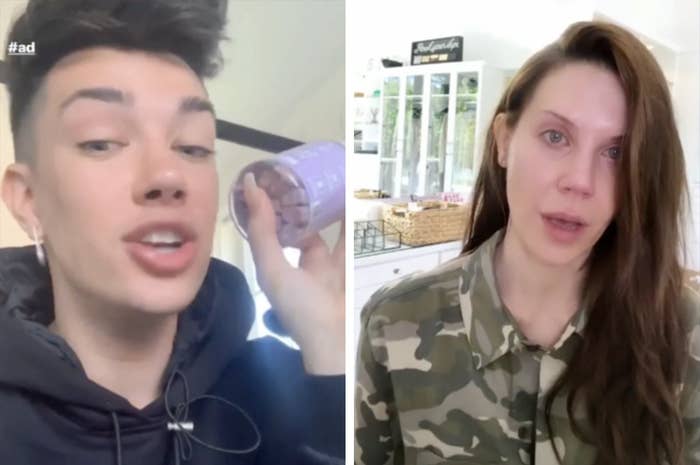 When Westbrook uploaded an Instagram story of herself crying over the situation, Charles posted an apology in response where he tried to explain what had happened. In the message, Charles said that SugarBearHair had helped him out with security at Coachella and so, in return, he had posted the ad.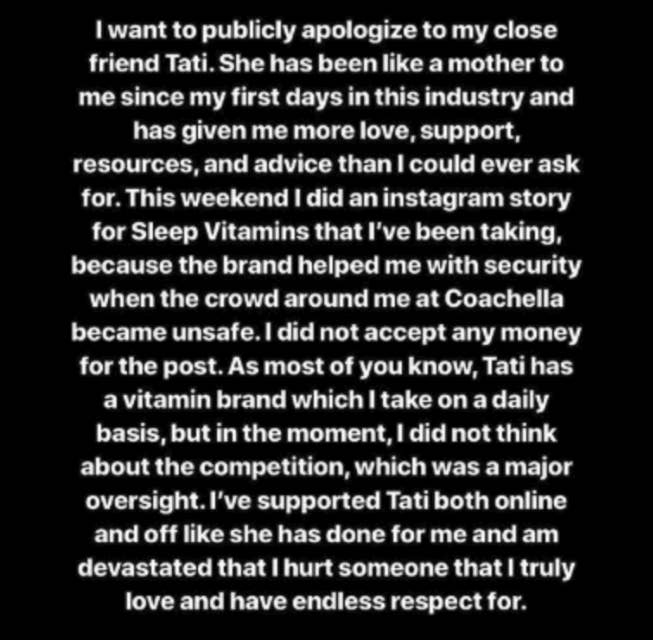 In the video, Westbrook accused Charles of being egotistical and a terrible friend. She also alleged that Charles had a problematic history of trying to hook up with straight men, recounting a story that took place at her birthday dinner in February. Westbrook also suggested that Charles' SugarBearHair-sponsored post was preplanned between him and the brand ahead of Coachella. At last look, the video had almost 40 million views.
Charles quickly uploaded a video of his own, an eight-minute apology where he took responsibility for being a bad friend. To date, the video has almost 40 million views and 2.6 million dislikes.
However, the apology video did little to make the situation better. In fact, Charles has lost almost 3 million subscribers on his YouTube channel, 1.2 million of which he lost in just one day.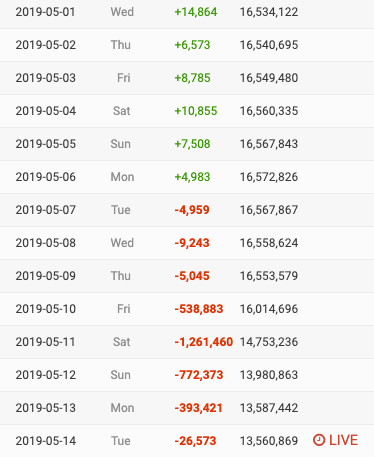 Meanwhile, Westbrook's YouTube following has spiked significantly. Since Friday, when she posted her video, she has gained almost 4 million subscribers.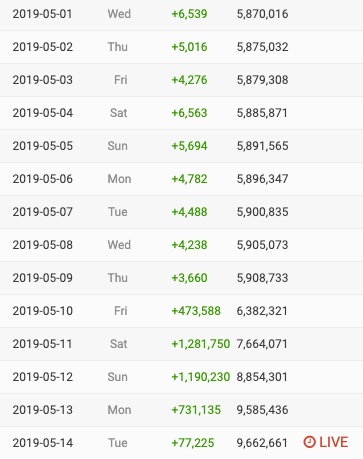 So, that brings us to today, four days after the drama started, when Charles' friend, Nikita Dragun, posted screenshots of text messages between the pair trying to prove that Charles hadn't preplanned to work with Westbrook's rival brand.
In one of the screenshots, Charles asked Dragun if she could text someone from SugarBearHair to get artist passes, claiming that the VIP area at Coachella wasn't safe.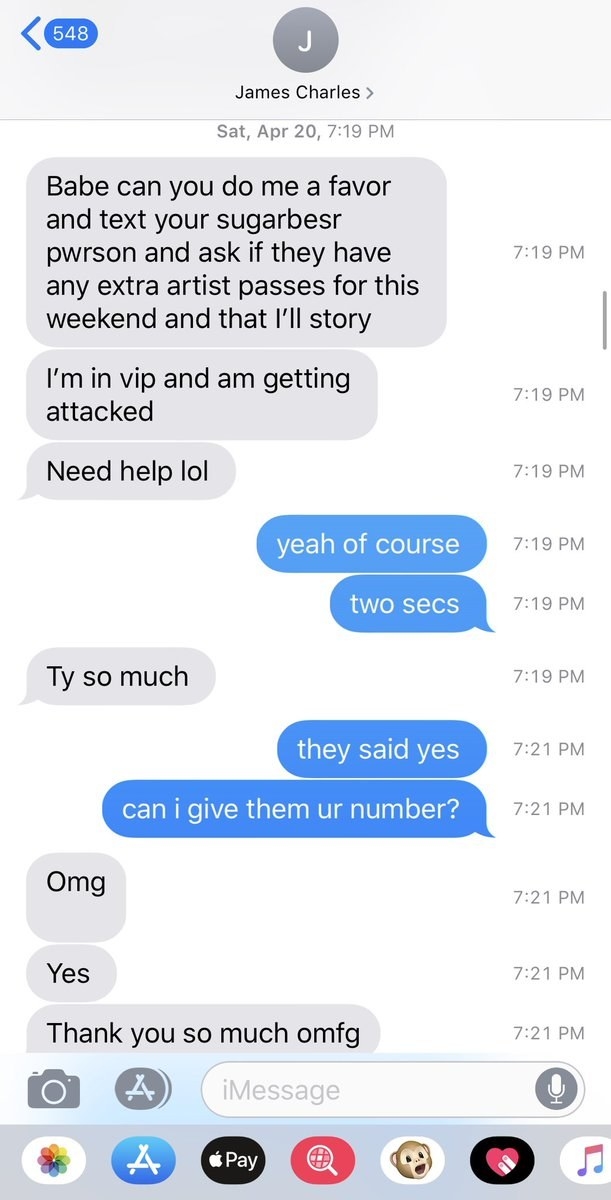 In another screenshot, apparently showing a group chat between Dragun and SugarBearHair, the brand agreed and asked for Charles' number.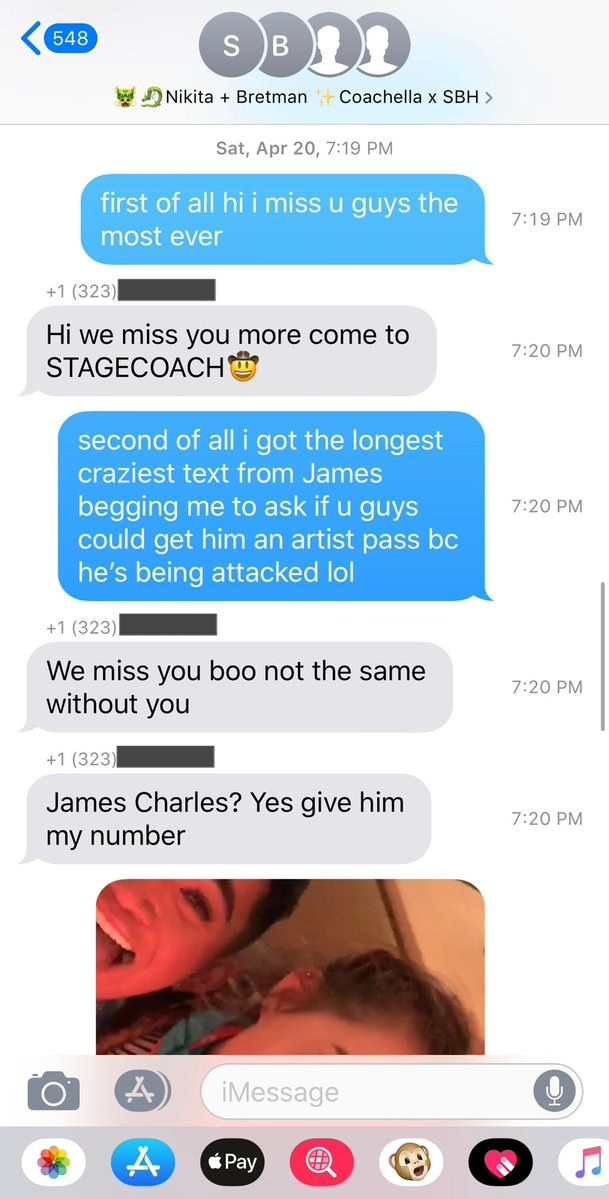 However, YouTube drama channel Tea Spill responded to the screenshots, saying they didn't quite add up to the original story that Charles had said.
Tea Spill then posted a screenshot of its own, apparently showing an earlier message from Charles telling his side of the story.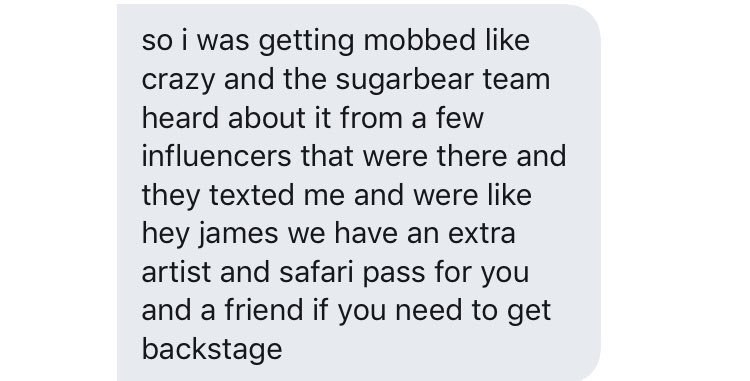 Tea Spill added another screenshot into the mix, where Charles explained that SugarBearHair had asked him to do an Instagram story advertising its new sleep vitamins.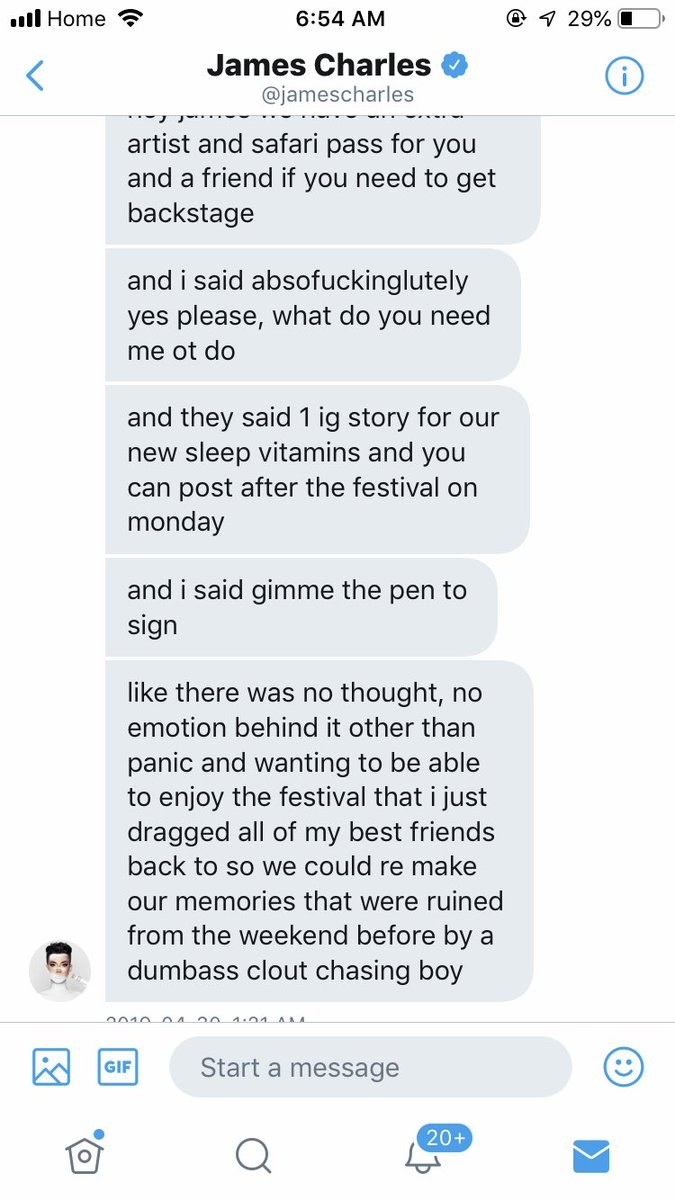 People also noticed that the timestamps on Dragun's texts seemed to contradict Charles' story. In the ad that started all this drama, Charles said that he'd met SugarBearHair during weekend one of Coachella (April 12–14) and that the company helped with security. Many people assumed this meant it gave Charles the artist passes that same weekend.
The text messages posted by Dragun are dated April 20, meaning they were sent the weekend after Charles supposedly met SugarBearHair for the first time.
People not only questioned the time difference, but they also struggled to believe all the texts had been sent within a two-minute window (between 7:19pm and 7:21pm).
If Dragun thought her receipts were going to change public opinion, it didn't quite go according to plan. For one, people couldn't understand why Dragun would wait so long to post them, especially since the drama has since sprouted a hundred heads and no longer seems to be about the vitamins.
Others said the receipts didn't help at all and instead showed that Charles was willing to get in touch with his close friend's main competitor without hesitation.
Some people did jump to Charles' defence though, saying the whole thing wasn't that serious.
Either way, it doesn't look like this drama is ending any time soon. BuzzFeed has reached out to SugarBearHair and representatives of Charles for comment.