Plenty of Americans are joining the "tiny house" movement. Why? Well, because the environmental footprint can be as tiny as the house itself!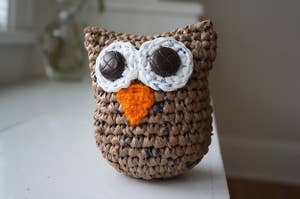 Wouldn't it be great if you had the power to transform into something else? Well...bad news. You can't. But plastics can, and they do! Check out all the wonderful things that happen when you give plastic a second chance.
​Everyone has dreams — even your used plastic bottles and bags! Won't you give them a second chance and recycle them to make their dreams come true? Be sure to visit PlasticsMakeItPossible.com for more ways you can help!