There are MASSIVE spoilers ahead for the week of March 11 to March 17, 2022. And #4 and #10 mention suicide.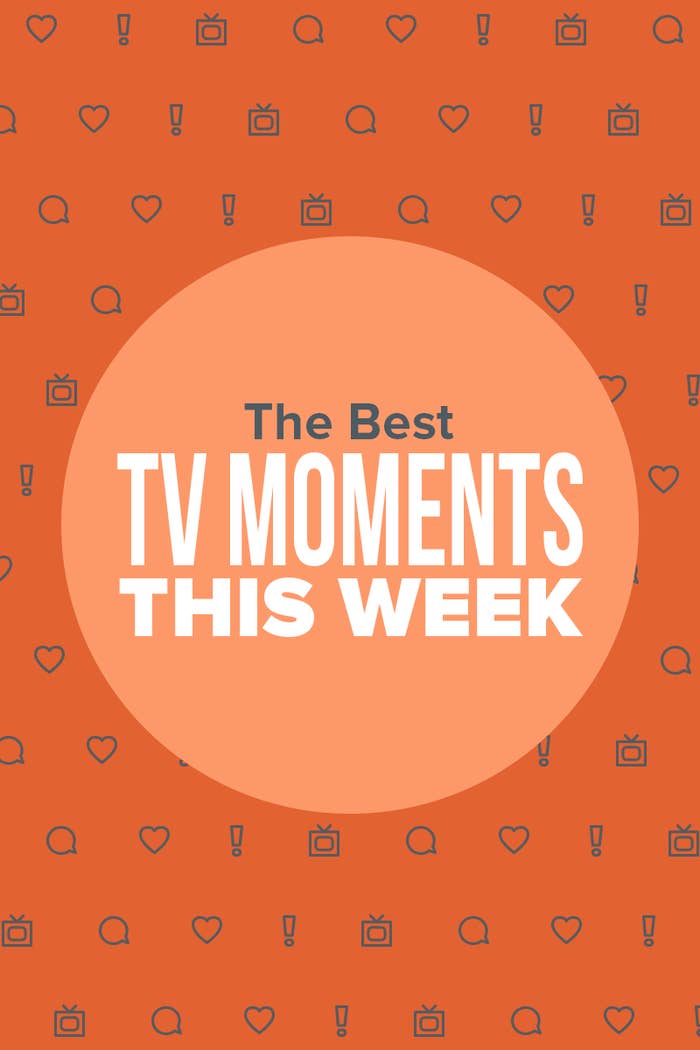 1.
First, on The Marvelous Mrs. Maisel Season 4 finale, Midge and Lenny Bruce finally got together after the duo escaped a raid at the Wolford. Honestly, after watching this show since day one, I'm so happy we finally got Midge and Lenny together. Rachel Brosnahan and Luke Kirby's chemistry remains top tier.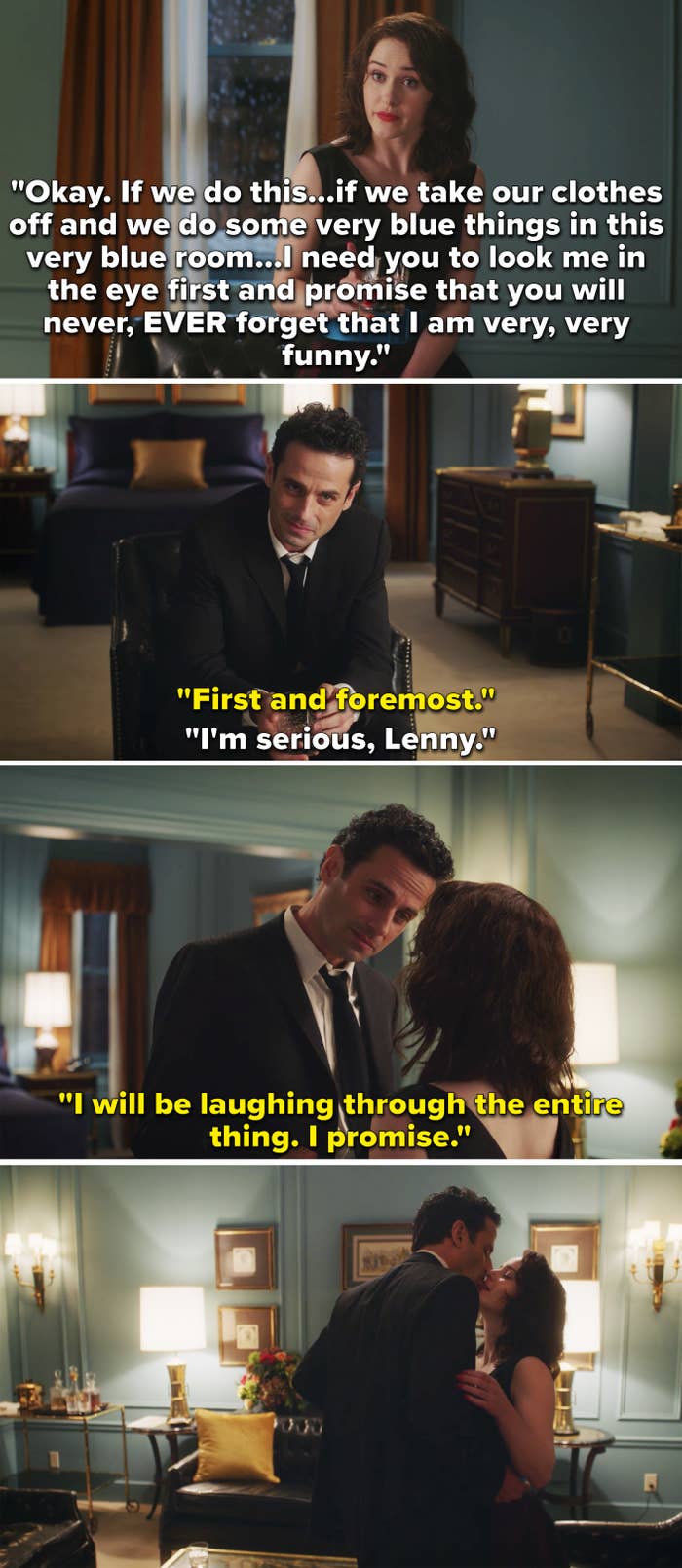 2.
And on The Marvelous Mrs. Maisel, everything led to Midge seeing Lenny play a sold-out show at Carnegie Hall, and Lenny telling her she is wasting her potential. This final speech from Lenny to Midge basically cemented another Emmy Award for Luke Kirby.

3.
On Killing Eve, Eve and Villanelle reunited after Villanelle fled her recent campsite murder. While the duo shared a sweet moment — I mean, Sandra Oh and Jodie Comer's chemistry is still on fire — Eve had secretly called the police, and Villanelle was arrested (and heartbroken).

4.
On This Is Us, Kevin flew back to the cabin to check in on construction at the new house. While there, Cassidy gets into a pretty bad car accident, and we learn it was from an attempted suicide. The episode explored Cassidy's PTSD, and the experience led to Kevin creating Big Three Construction and wanting to hire veterans to make up the crew.
5.
On the How I Met Your Father Season 1 finale, we got an absolutely perfect surprise cameo when Cobie Smulders reprised her role as Robin from HIMYM. The moment came about when Sophie walked into MacLaren's after a fight with Jesse, and Robin was there to offer some advice.

6.
And on How I Met Your Father, the finale ended with older Sophie explaining that The Captain and Becky's divorce — which featured us solving The Pineapple Incident from HIMYM — led to Ian's trip getting cancelled and him arriving back in New York City. This is conveniently after Jesse decided to get back together with Meredith, his ex-girlfriend.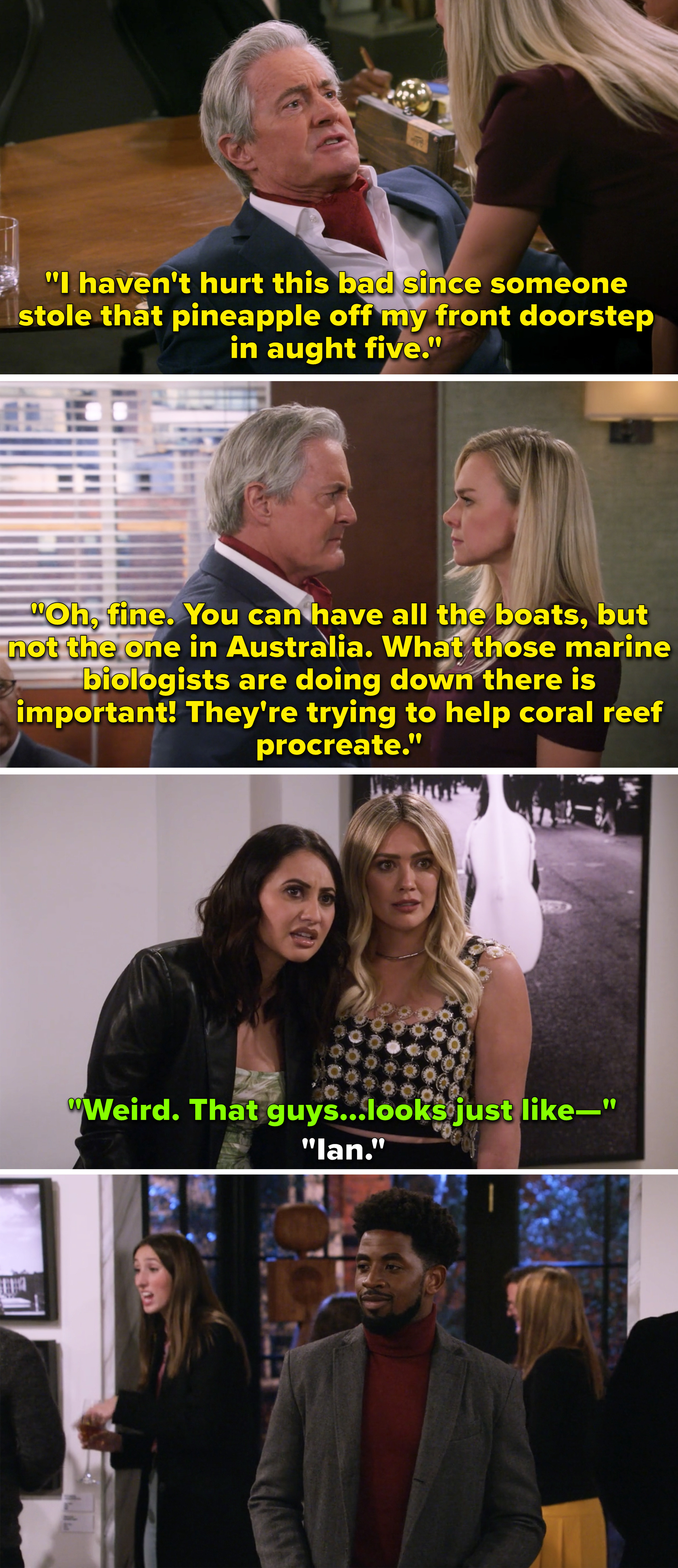 7.
On Good Trouble, Callie announced that she was recently offered a job with the ACLU in Washington, DC, which meant she was leaving the Coterie. The episode featured heartbreaking goodbyes, namely between Callie and Mariana and Callie and Kathleen. This marked Maia Mitchell's final episode of Good Trouble — and her last time playing Callie after nine years — as she decided to return home to her family in Australia and take some time off.
You can read Maia's Instagram post about saying goodbye to Good Trouble below:
8.
On Grey's Anatomy, Maggie stumbled upon some of Ellis Grey's old things, and it led to her finding a letter Ellis wrote to her about her decision to give her up for adoption and how she chose not to be involved in her life. Kate Burton returned as Ellis, and it was great seeing her finally share scenes with Kelly McCreary.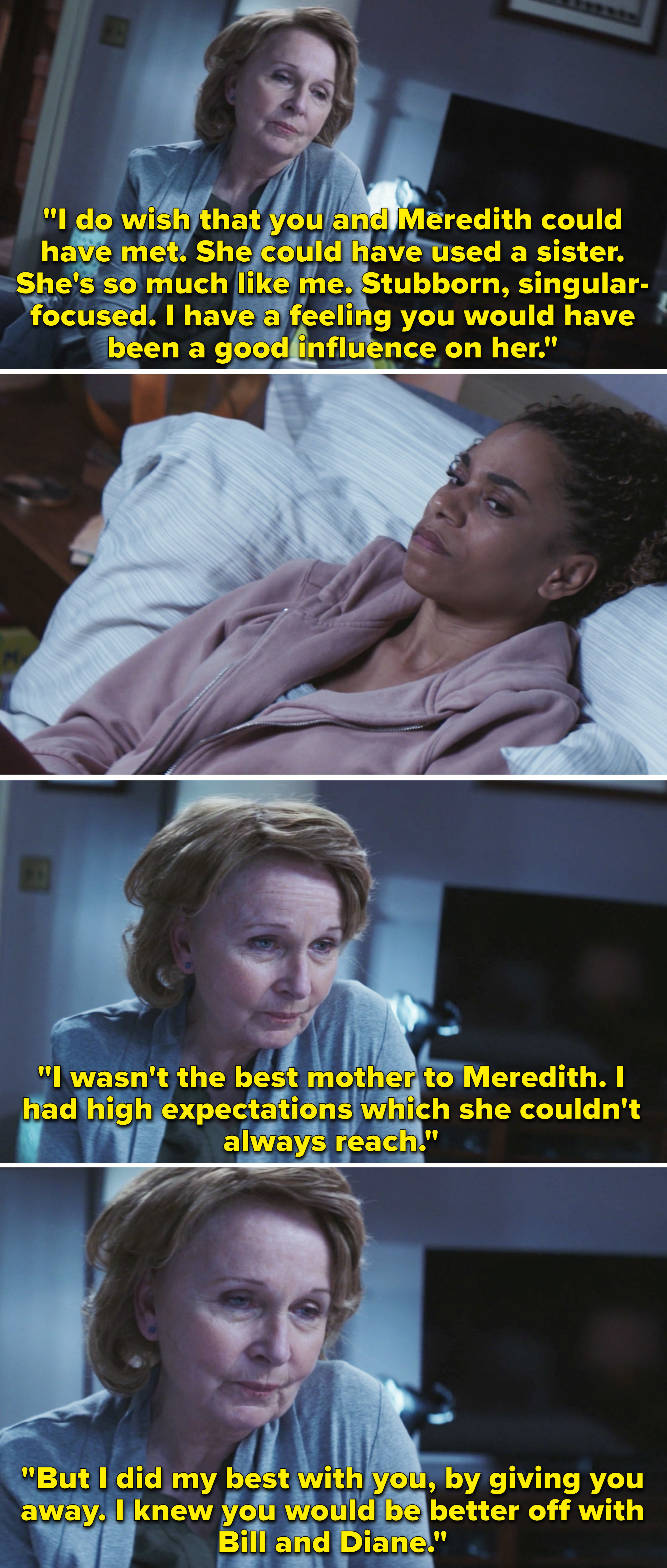 9.
And on Grey's Anatomy, Amelia and Kai's relationship went to the next level after Kai took Amelia to see their band play. I'm just obsessed with happy Amelia, and I love Caterina Scorsone's chemistry with E.R. Fightmaster. Also, Meredith and Nick's relationship heated up when Nick said he was falling in love with her.
10.
On The Dropout, we hit 2013, and the episode centers on Elizabeth getting more desperate as her lies begin piling up, and things get more intense after her longtime partner Ian Gibbons dies by suicide after he's dragged into a lawsuit against Elizabeth. This episode ends with Theranos and Elizabeth getting ready to open in Walgreens stores across the US.
11.
On Bel-Air, Will celebrated his birthday, and his mom, Vy, flew to Los Angeles from Philly to surprise him. The visit led to Will asking questions about his father, and while Vy considers telling Will about Lou, Phil and Viv are strongly against it.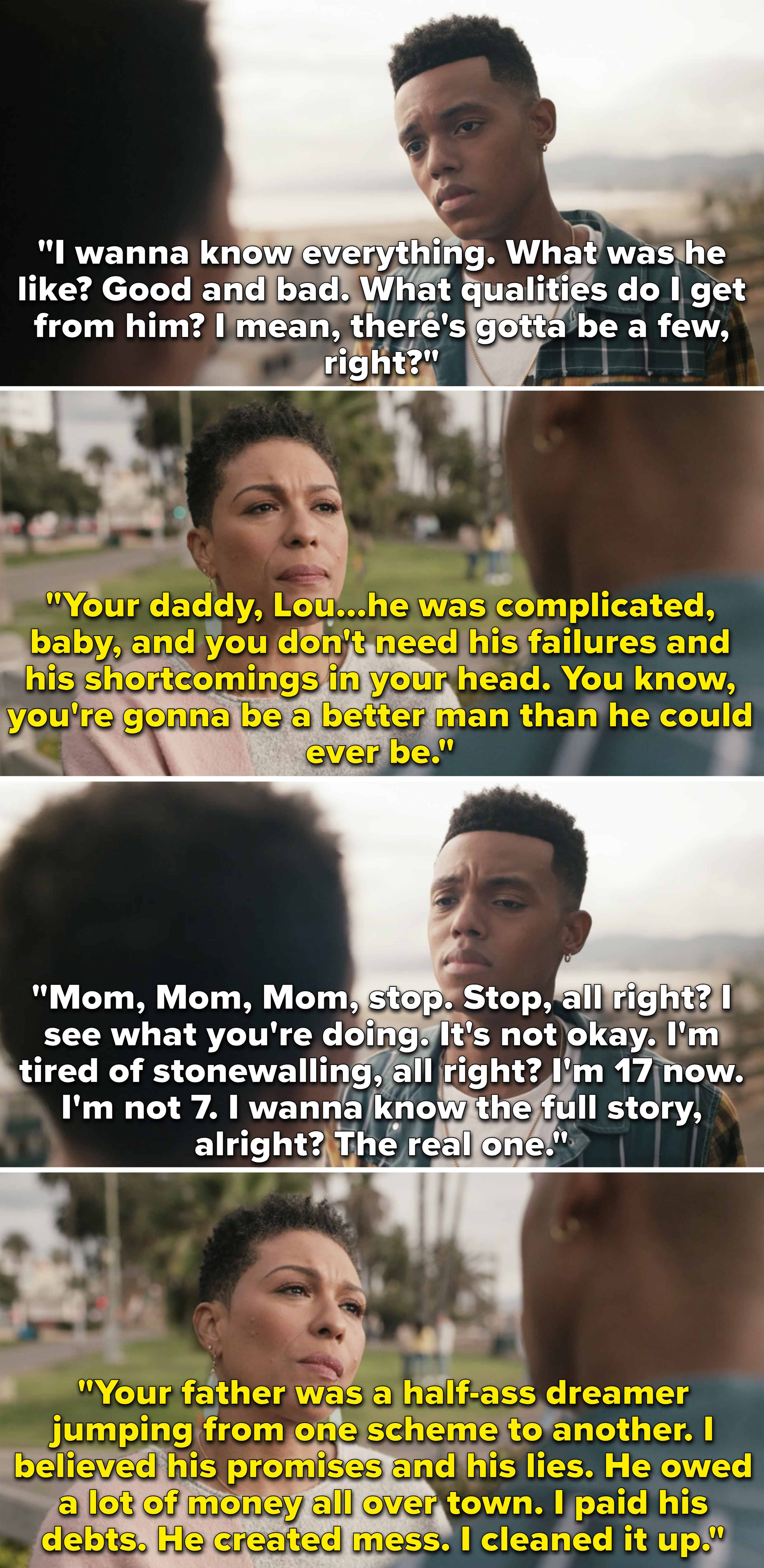 12.
The first two episodes of Minx began streaming on HBO Max. Set in 1970s LA, the show follows Joyce (Ophelia Lovibond), an ambitious writer who joins forces with Doug (Jake Johnson), a low-rent publisher. Together they create and publish the first erotic magazine for women.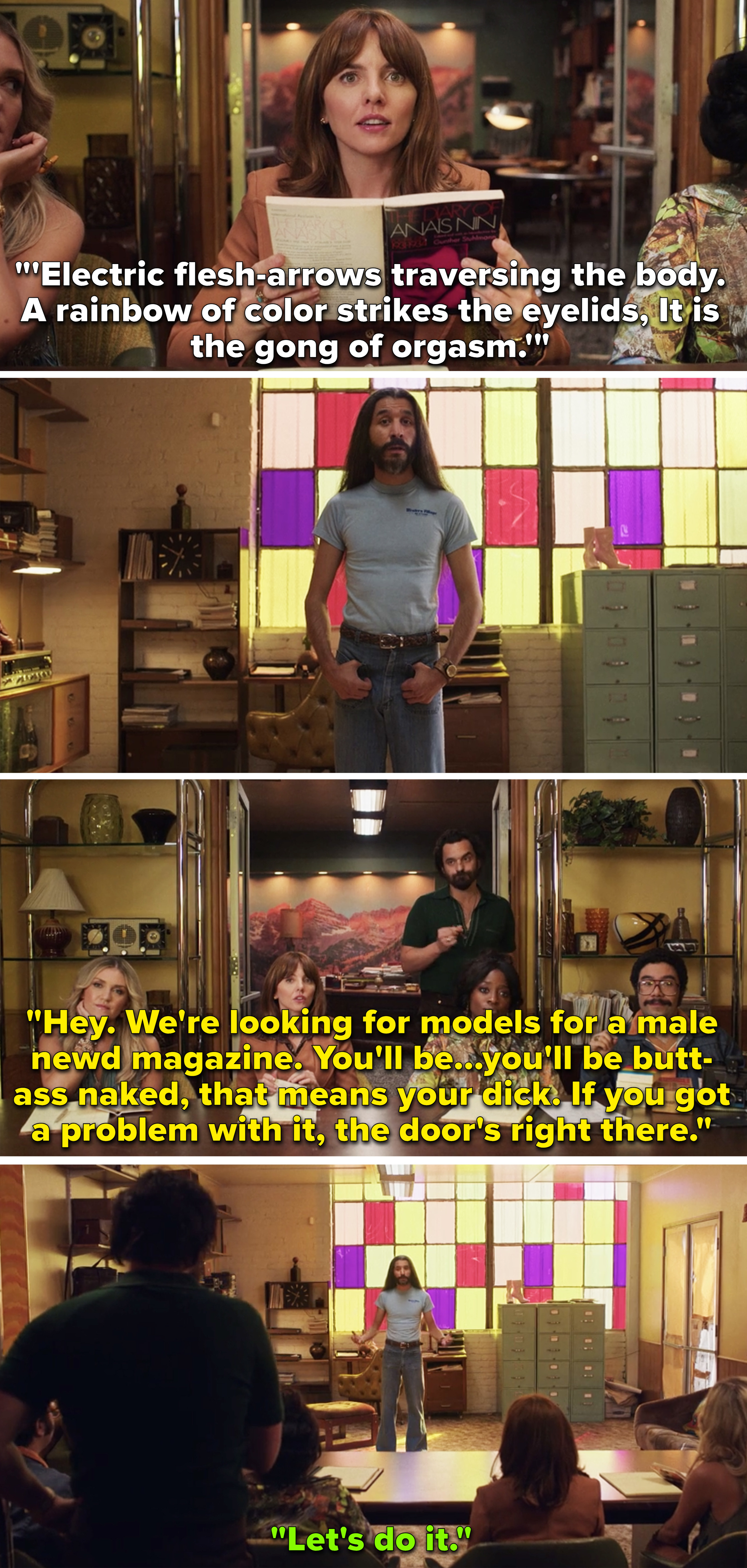 13.
On Station 19, after losing a patient in the field, Andy approached Chief Ross and asked if she could come back to Station 19. The conversation led to Ross's decision to shut down Station 23...which I'm sure is going cause some trouble. Please, just let Andy and Theo join 19.
14.
On Outlander, Marsali went into labor, and it led to Fergus finally having to sober up for a few moments so he could be there for his wife. Ultimately, Marsali gave birth to their son, Henri-Christian Fraser, who was born with dwarfism.

15.
And finally, the first four episodes of DMZ started streaming on HBO Max. Based on a DC comic book series, the show follows Alma Ortega (Rosario Dawson), a New York City medic who becomes a symbol of hope while searching for her lost son during the second American Civil War. Soon, Alma is forced to navigate a dangerous demilitarized zone in Manhattan on a quest to reunite with her son.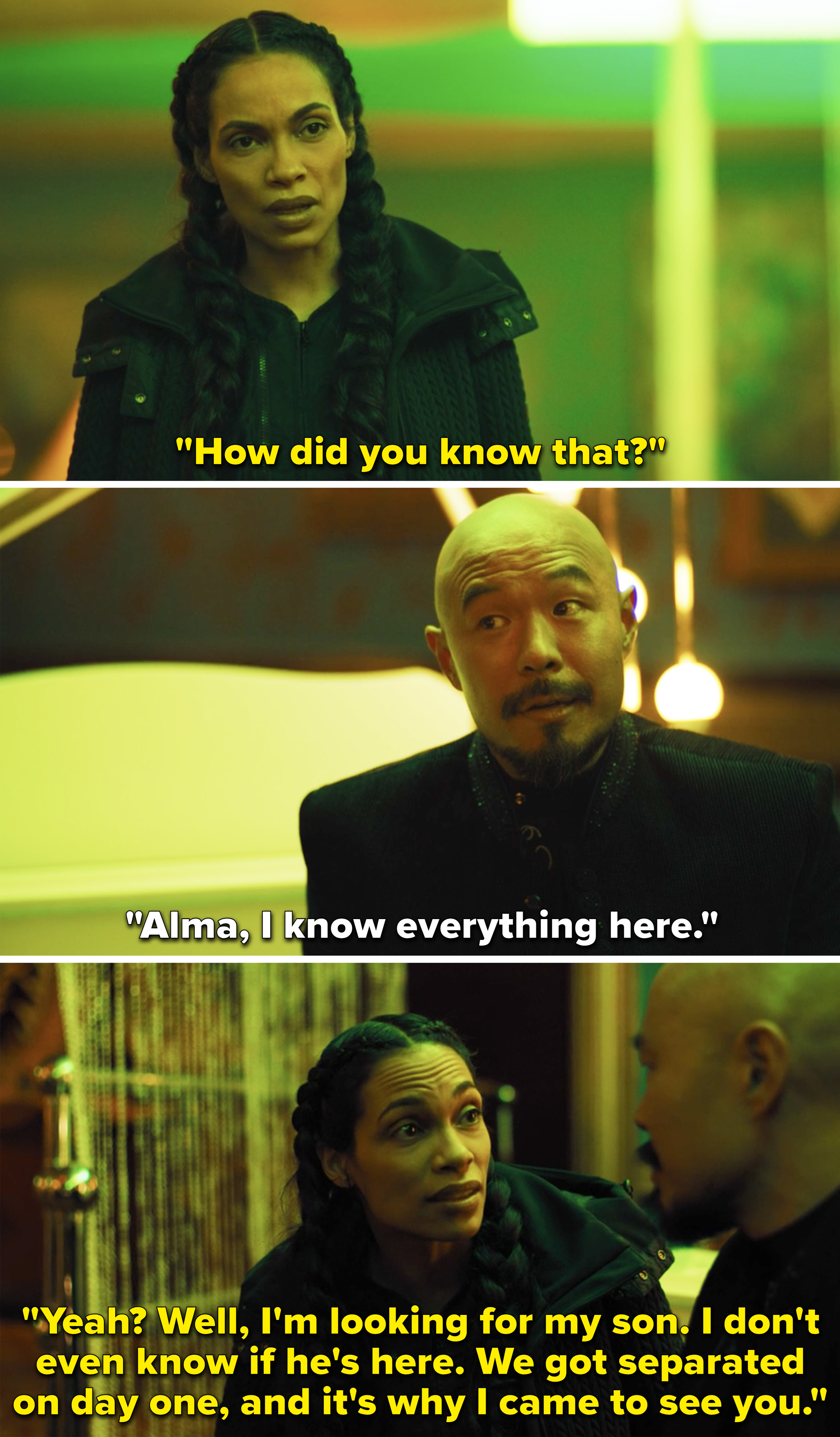 We can't fit everything into one post, so what were your favorite TV moments this week? Tell us in the comments below!