🚨There are MASSIVE spoilers ahead for the week of Feb. 25 to March 3, 2022.🚨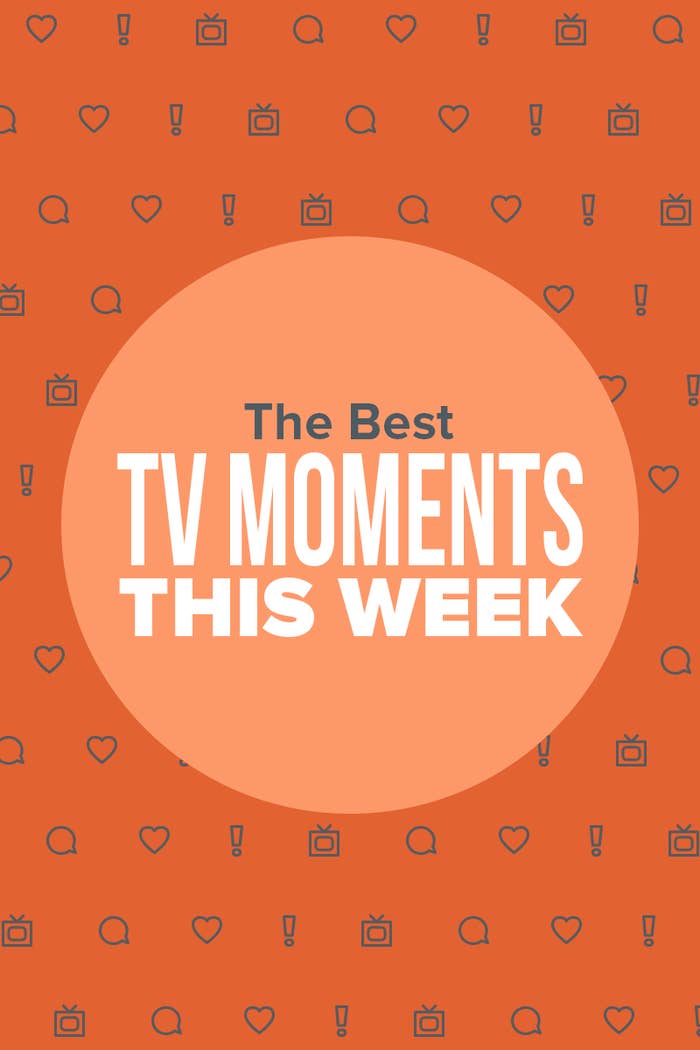 1.
First, on the Euphoria Season 2 finale, Ashtray stabbed Custer while trying to protect Fez, and then a SWAT team raided Fez and Ashtray's house. Ashtray was heartbreakingly killed and Fez was arrested alongside Faye.

2.
And on Euphoria, the big fight between Cassie and Maddy finally happened after Cassie stormed the stage during Lexi's play. Honestly, Cassie got everything she deserved and my god, I hope she learned her lesson for sleeping with Nate.

3.
The Dropout started streaming on Hulu this week. Starring Amanda Seyfried, the series chronicles the rise and fall of Elizabeth Holmes and her company, Theranos. The first three episodes dealt with the early days of the company and Elizabeth's relationship with Sunny Balwani.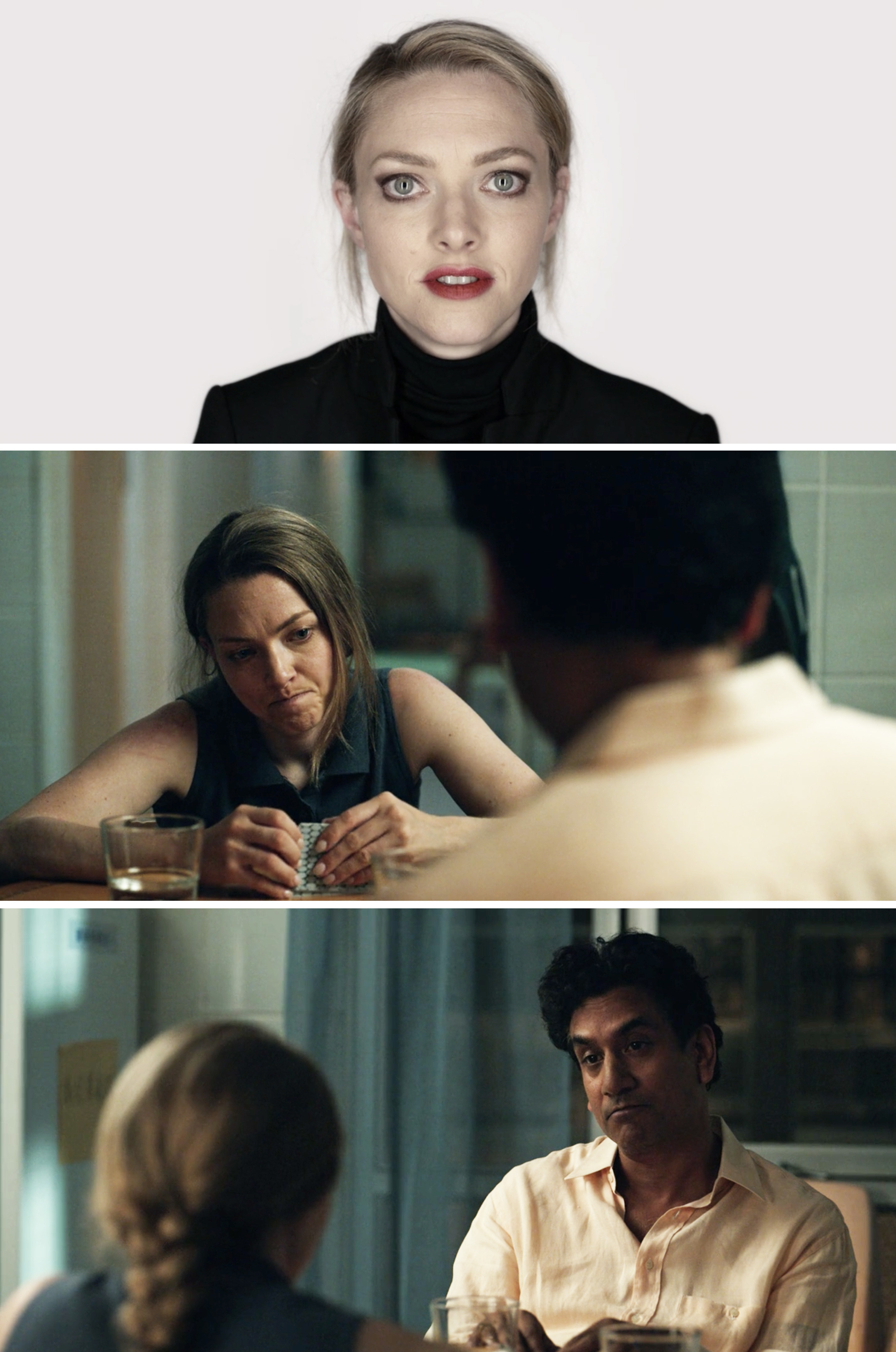 4.
On the 1883 finale, the group decided to take a different route and go to Montana instead of Oregon, given how badly Elsa was wounded. This is basically when I knew we'd be saying a sad goodbye to Elsa, who eventually died from her injuries in Montana, and this is how the Duttons decided to settle there.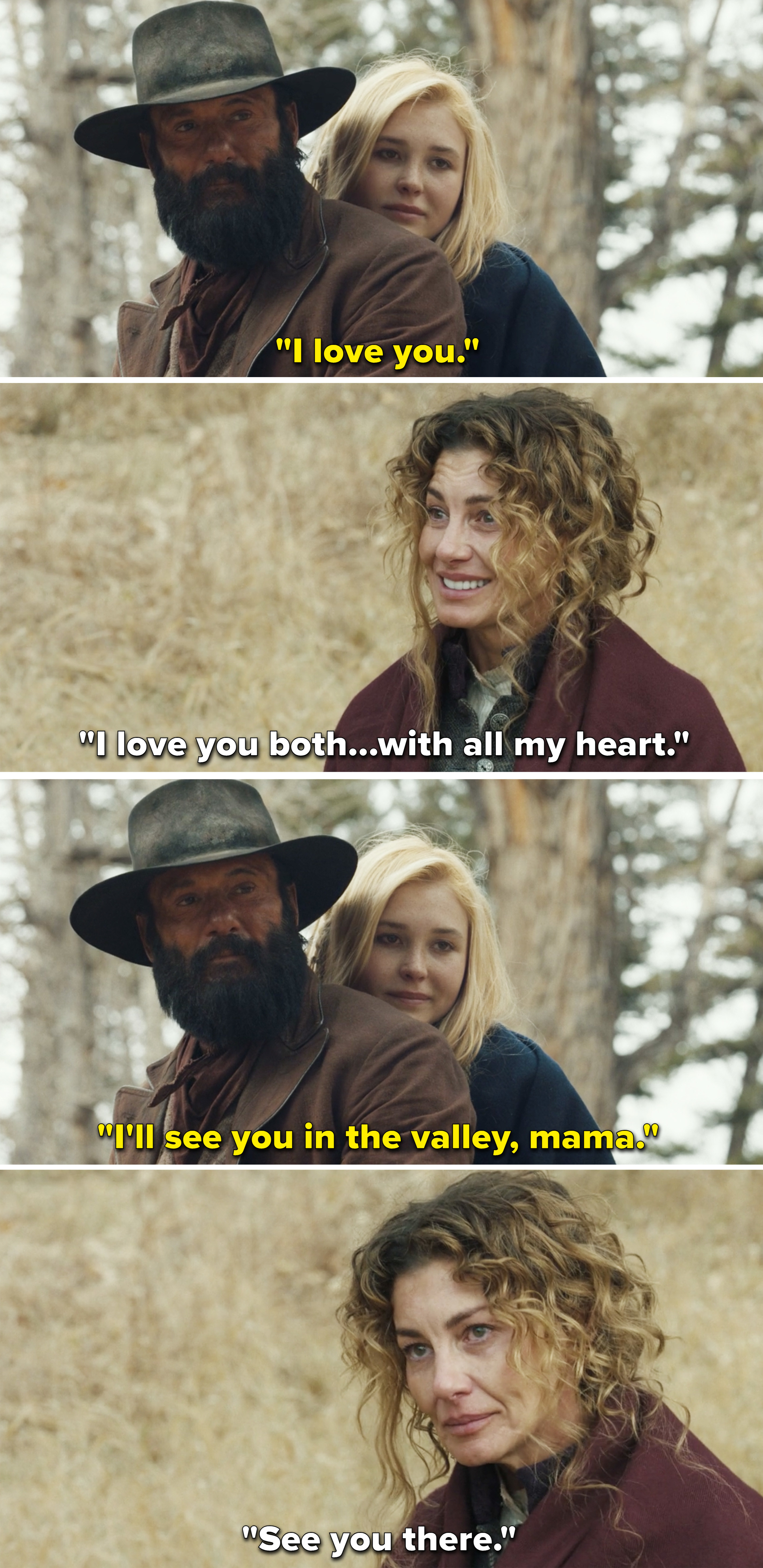 5.
On 9-1-1: Lone Star, we sadly dealt with the aftermath of Gwyn's sudden death. The episode brilliantly wove together two different flights from T.K.'s life: the present-day trip with Owen to Gwyn's funeral, and a previous trip where Gwyn was taking T.K. to a rehab facility.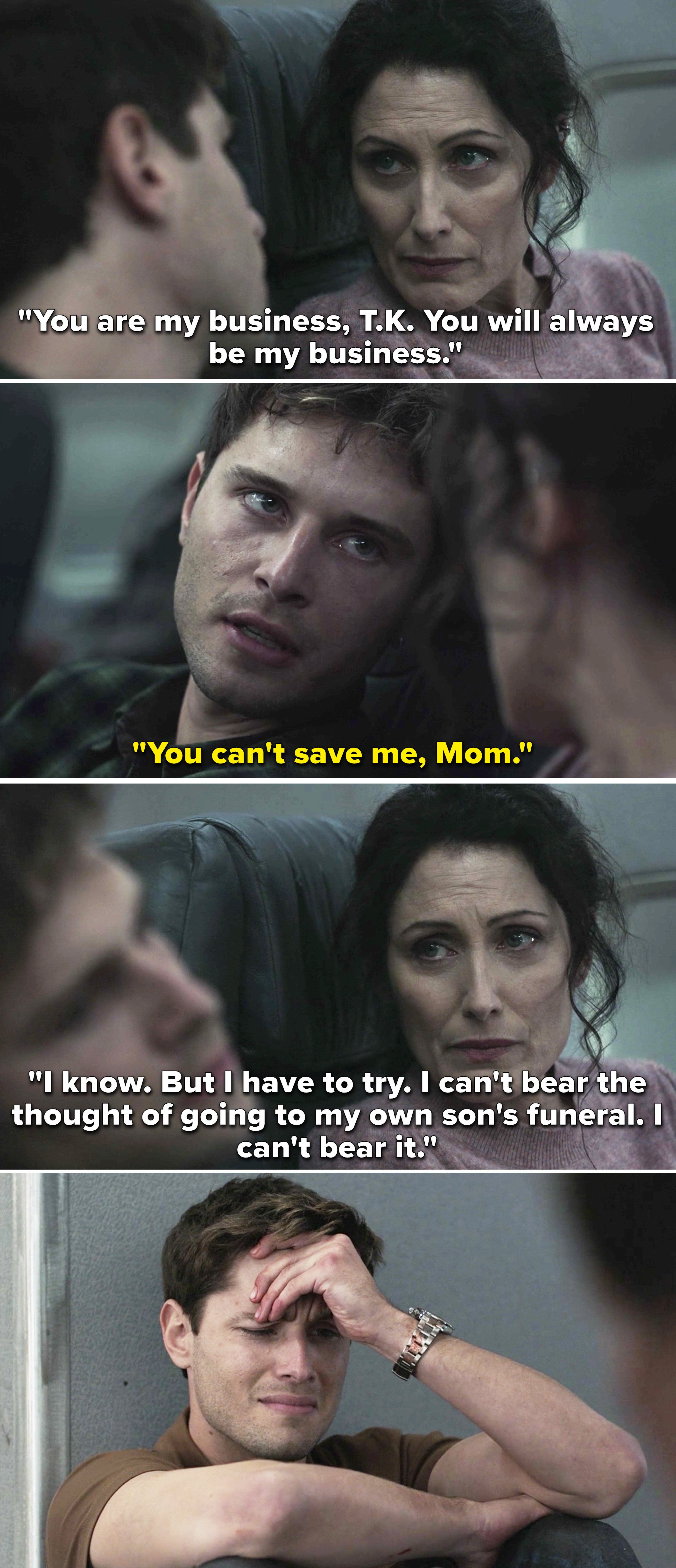 6.
On the Legends of Tomorrow Season 7 finale, Sara hilariously and perfectly found out that she's actually pregnant with her and Ava's child — gotta love weird alien species pregnancy loopholes — and it was truly the most adorable thing.

7.
And on Legends of Tomorrow, Nate decided to leave the Legends after losing his superpower while saving Alun. And, the series finally introduced Booster Gold, an iconic DC Comics time traveler, and he ended up getting all of the Legends arrested.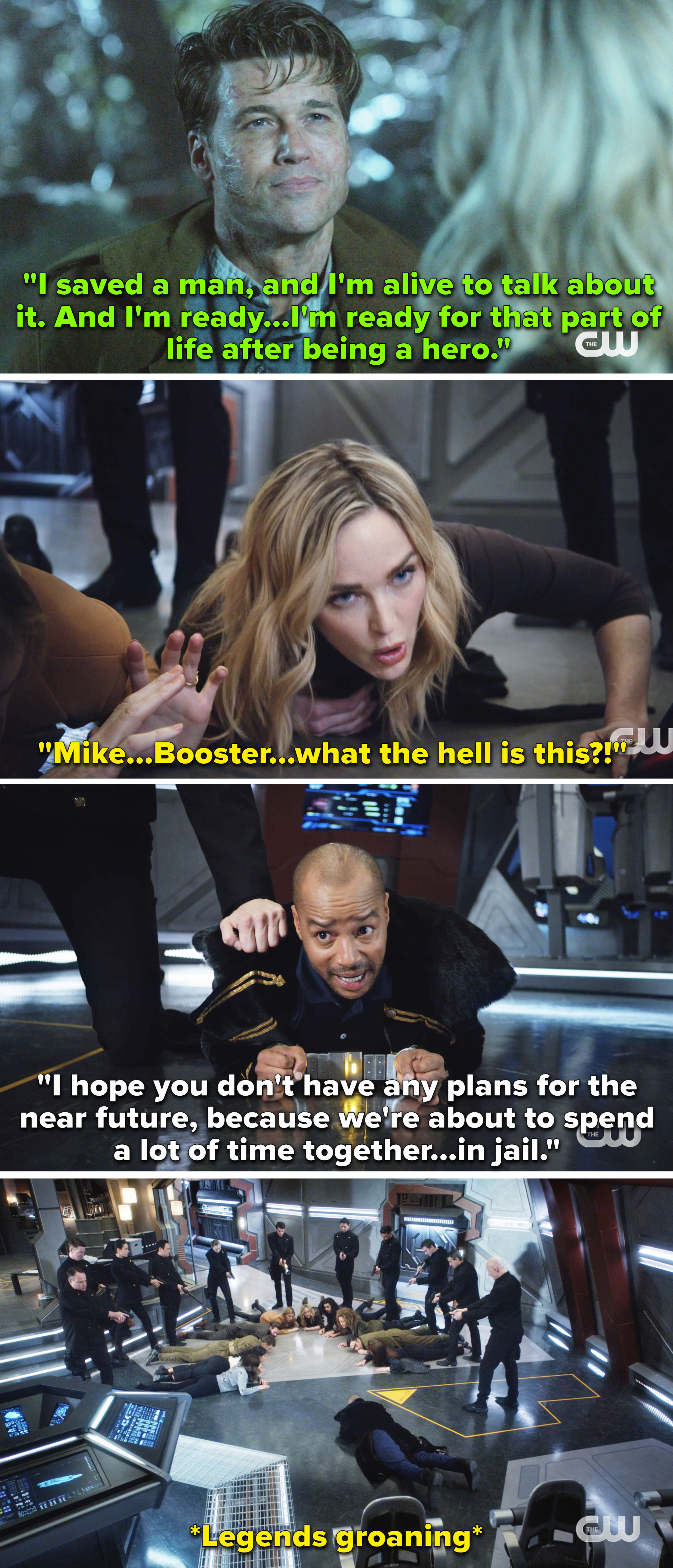 8.
On Chicago P.D., Burgess and Ruzek won their custody battle for Makayla. However, their happiness was cut short when they got to the apartment and found Makayla's babysitter bleeding, and Makayla was nowhere to be found.

9.
On The Marvelous Mrs. Maisel, Alex Borstein delivered an award-worthy performance when Susie found out that Jackie suddenly died. Susie learned that Jackie considered her his best friend, and she delivered a witty and heartfelt eulogy at his funeral.

10.
Killing Eve returned with Season 4, aka the show's final season. The season picked up with Villanelle turning to God as she tried to prove she's changed, and she ended up reuniting with Eve, who wants nothing to do with her.
11.
On Station 19, Hughes told Andy that she's pregnant and is planning to have an abortion. This important conversation also took place at Miller's empty apartment, which his parents had just sold after his death.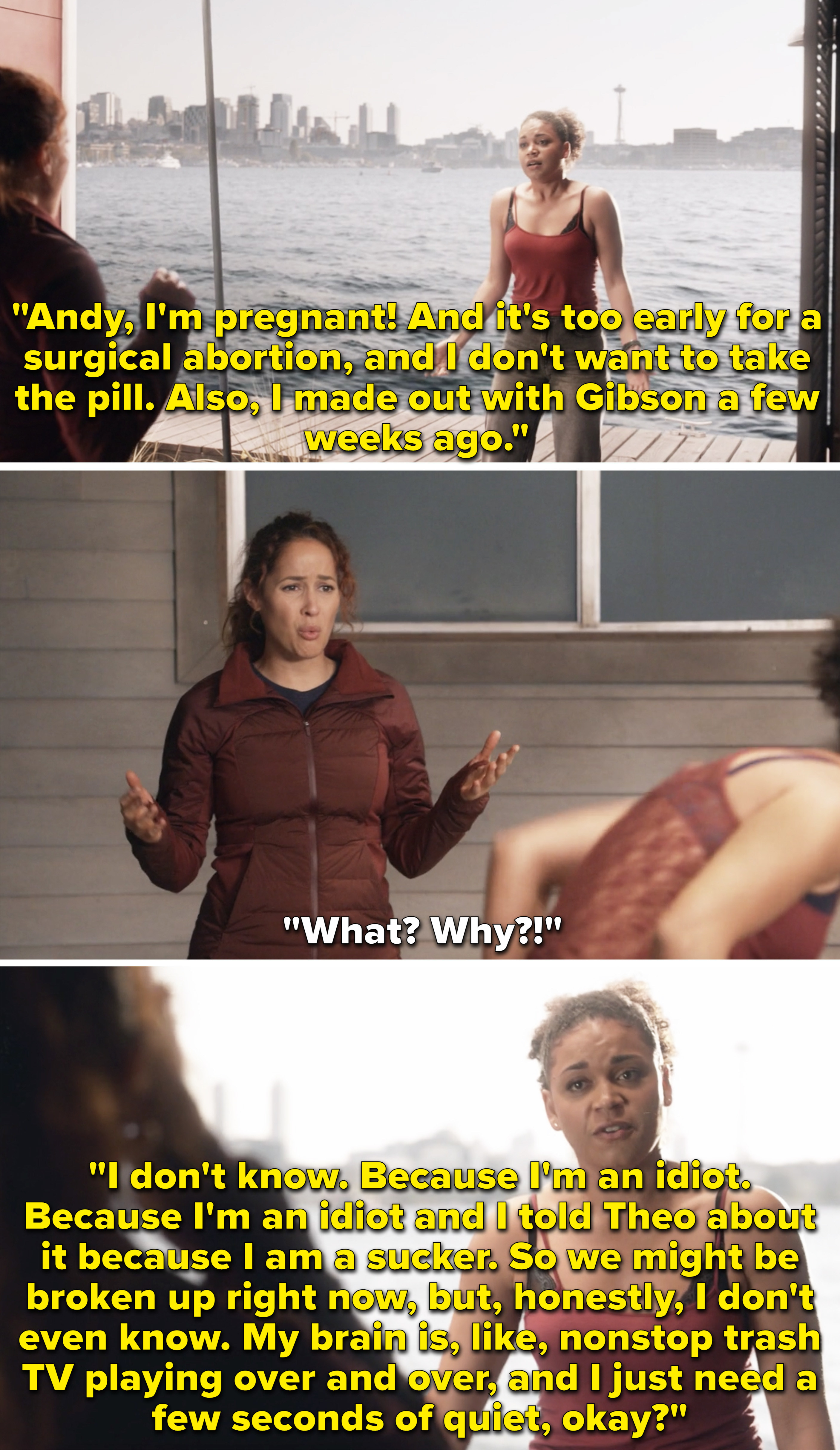 12.
On the Batwoman Season 3 finale, Ryan, Sophie, Luke, Mary, and Alice all worked together to stop Marquis from blowing up Gotham City. Eventually, Ryan used the joy buzzer on Marquis — Alice decided she would learn to deal with her demons on her own — and he returned to normal.

13.
On How I Met Your Father, Sophie and Jesse spent this episode bonding over how they are both struggling artists, and after Drew told Sophie she'd never make it as a photographer, she ran right to Jesse and kissed him.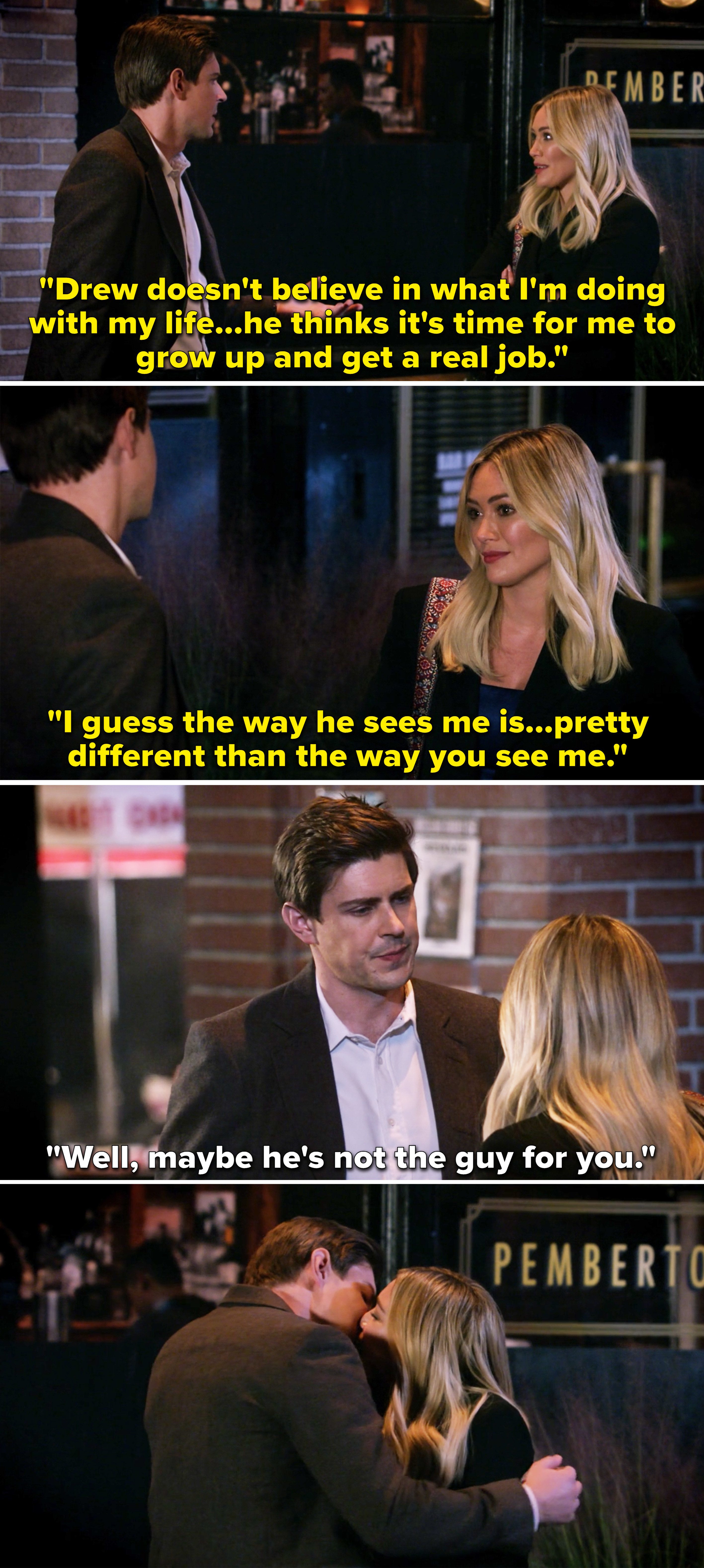 14.
On Bel-Air, Will comforted Carlton after he stormed off to his room, did drugs, and accused Will of going back on his word and trying to get with Lisa.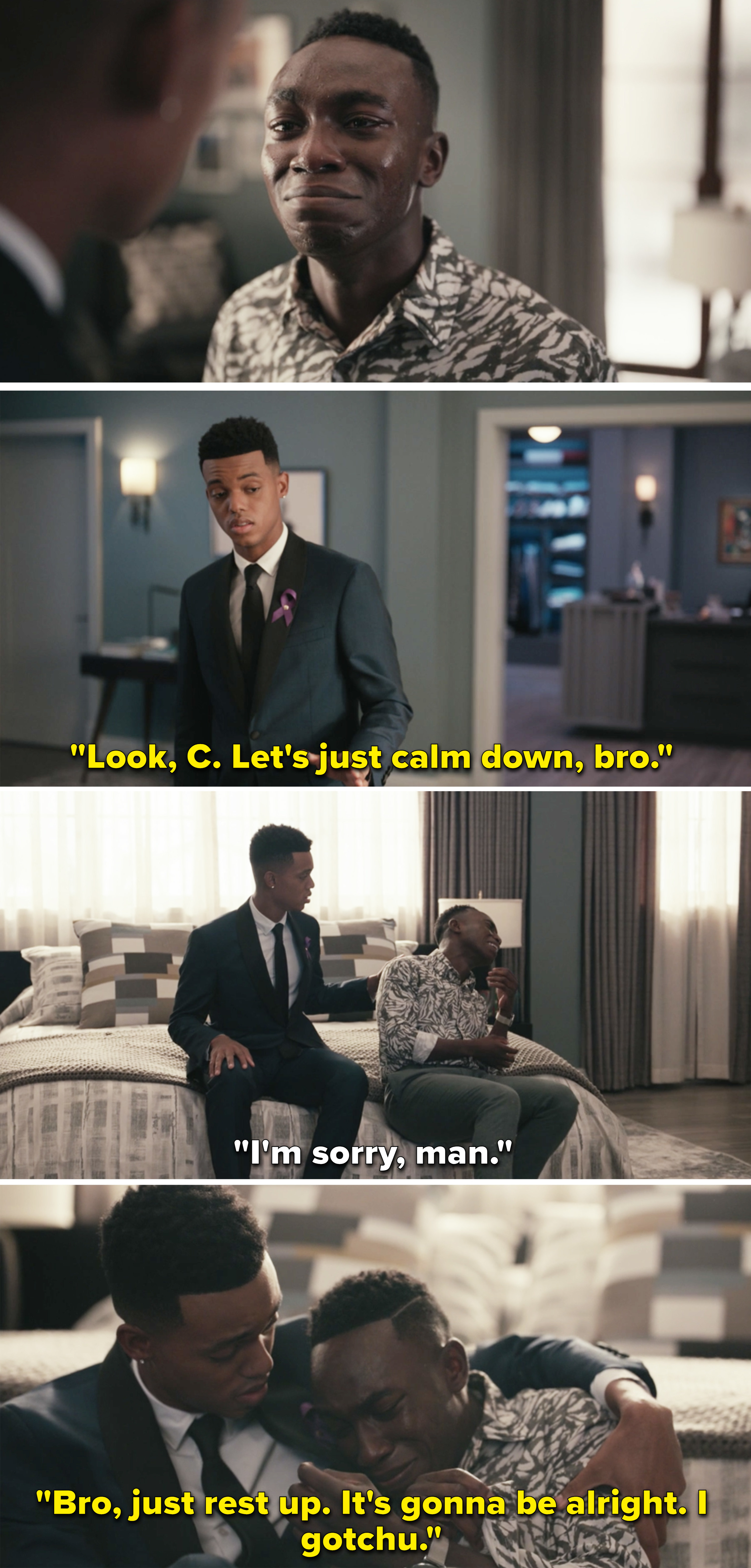 15.
And finally, on Grey's Anatomy, after Levi killed a patient while using the Webber teaching method, Richard dealt with the consequences and sadly had to end his program with the residents and interns.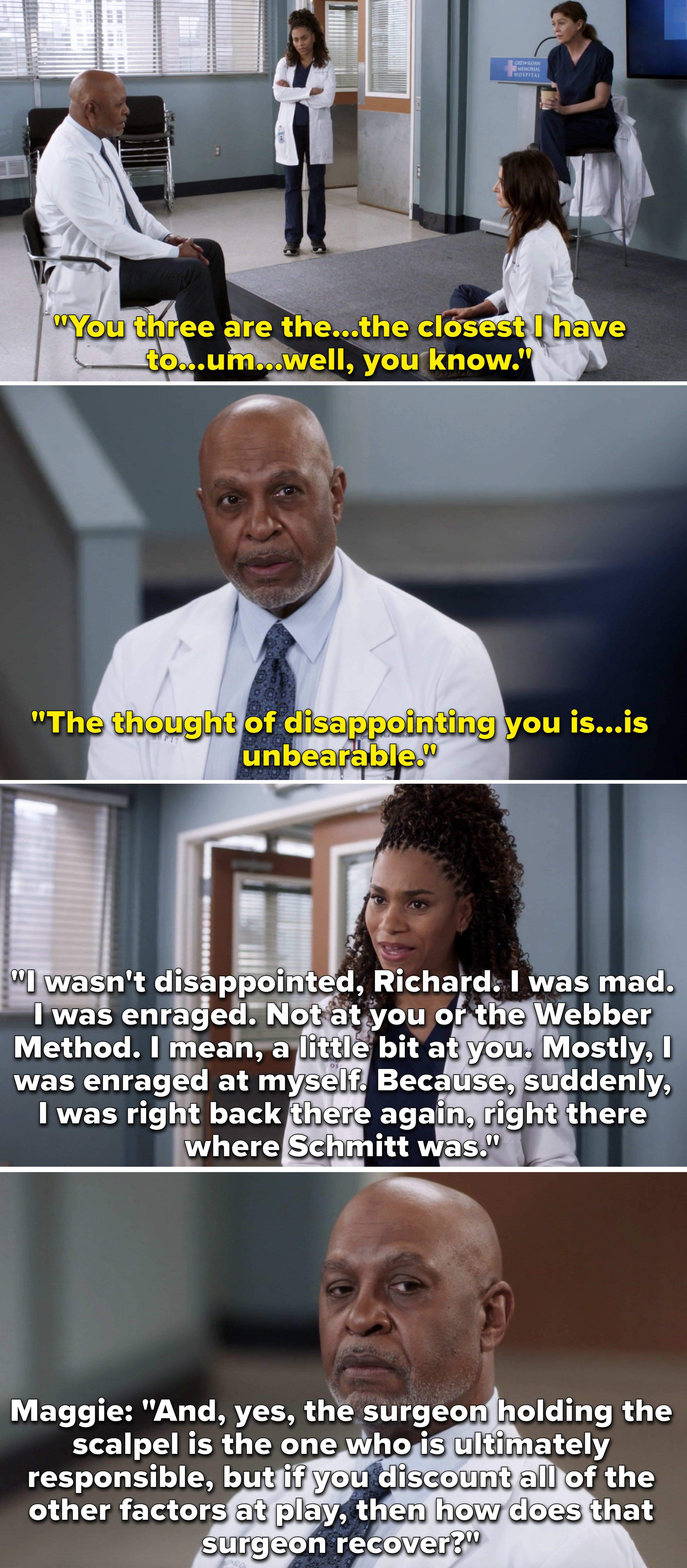 We can't fit everything into one post, so what were your favorite TV moments this week? Tell us in the comments below!