🚨Obviously MASSIVE spoilers ahead! 🚨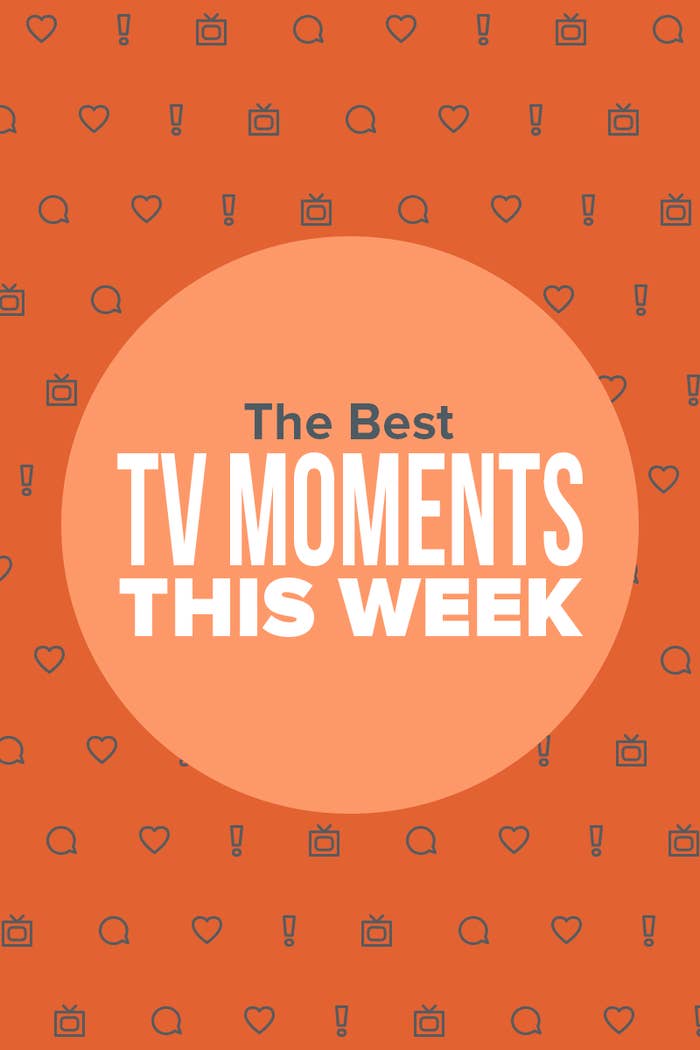 1.
First, on The Good Place, after setting up a new system for the afterlife, Eleanor, Chidi, Jason, and Tahani were rewarded by finally getting into the real Good Place.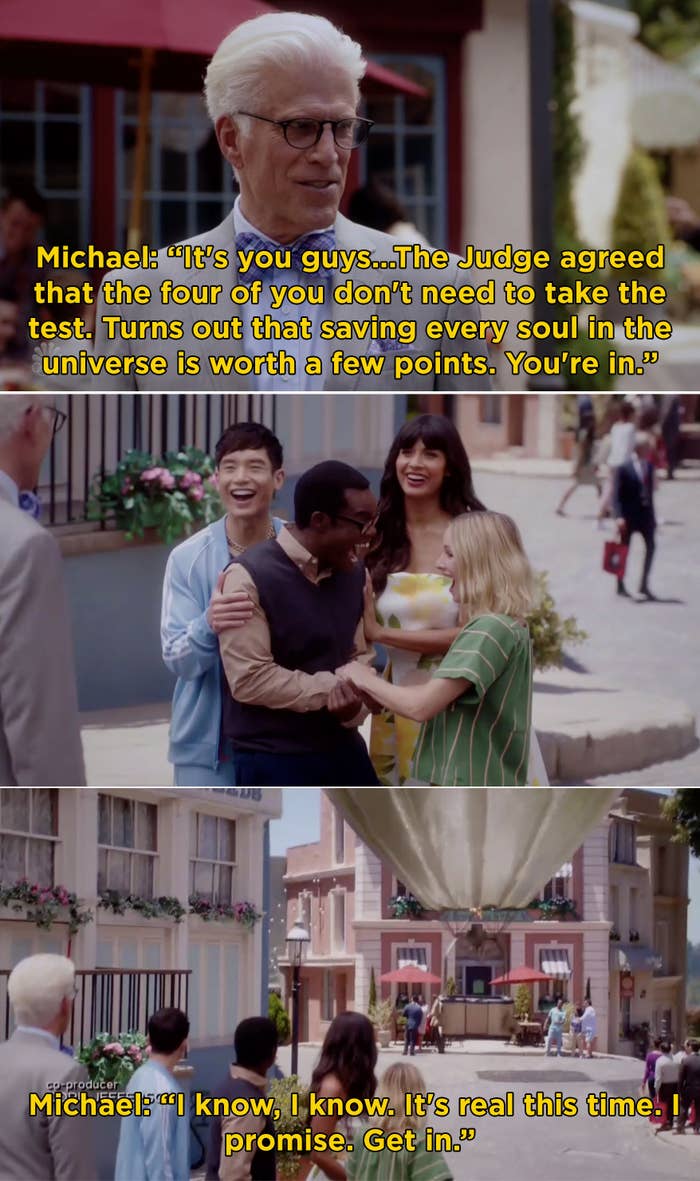 2.
On Shameless, Ian proposed to Mickey after he realized that he couldn't spend another day without him.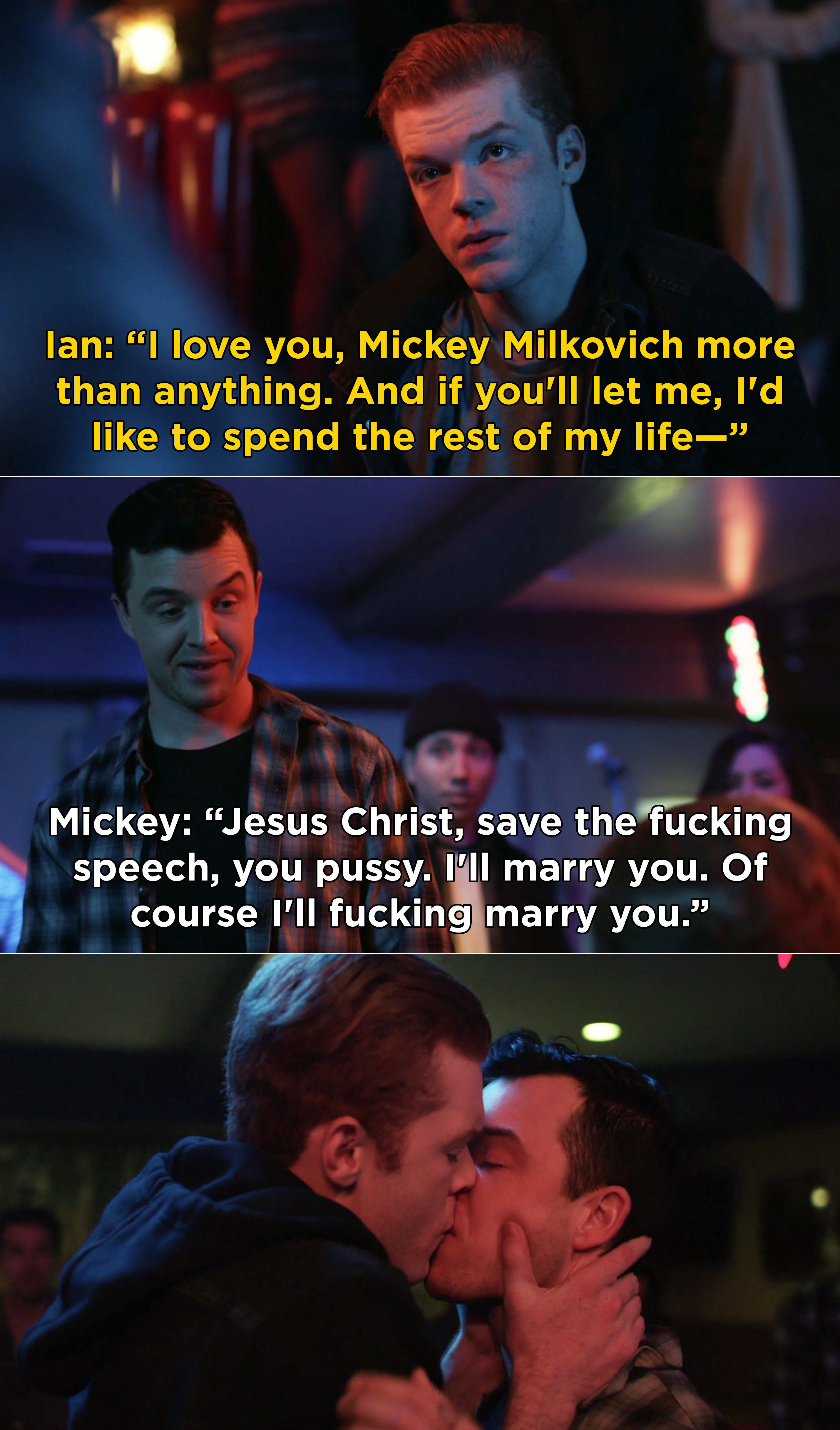 3.
On Schitt's Creek, David hilariously wet the bed while staying at Patrick's apartment.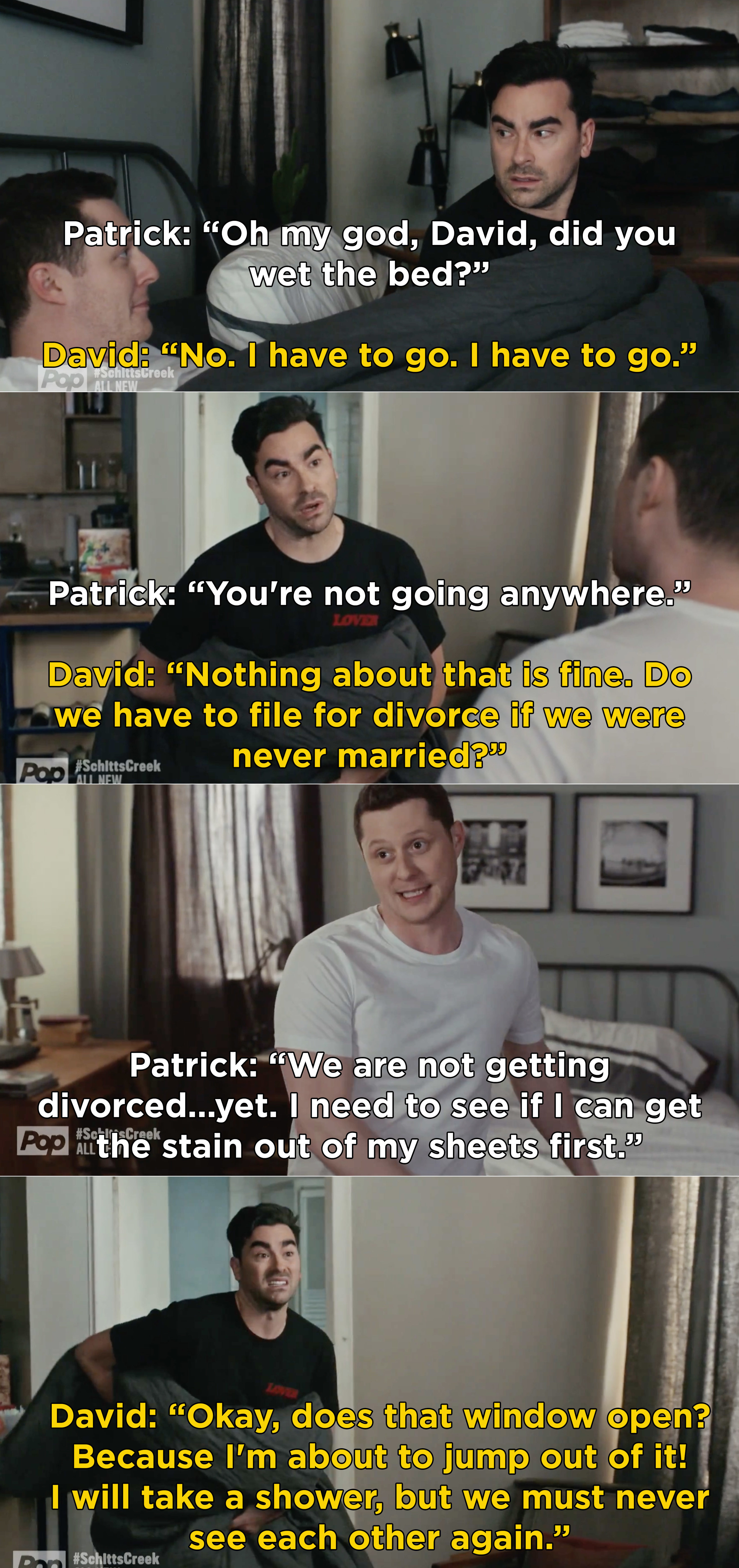 4.
Also on Schitt's Creek, as Johnny planned to expand the business, Stevie told him that she wants to explore a life outside the motel.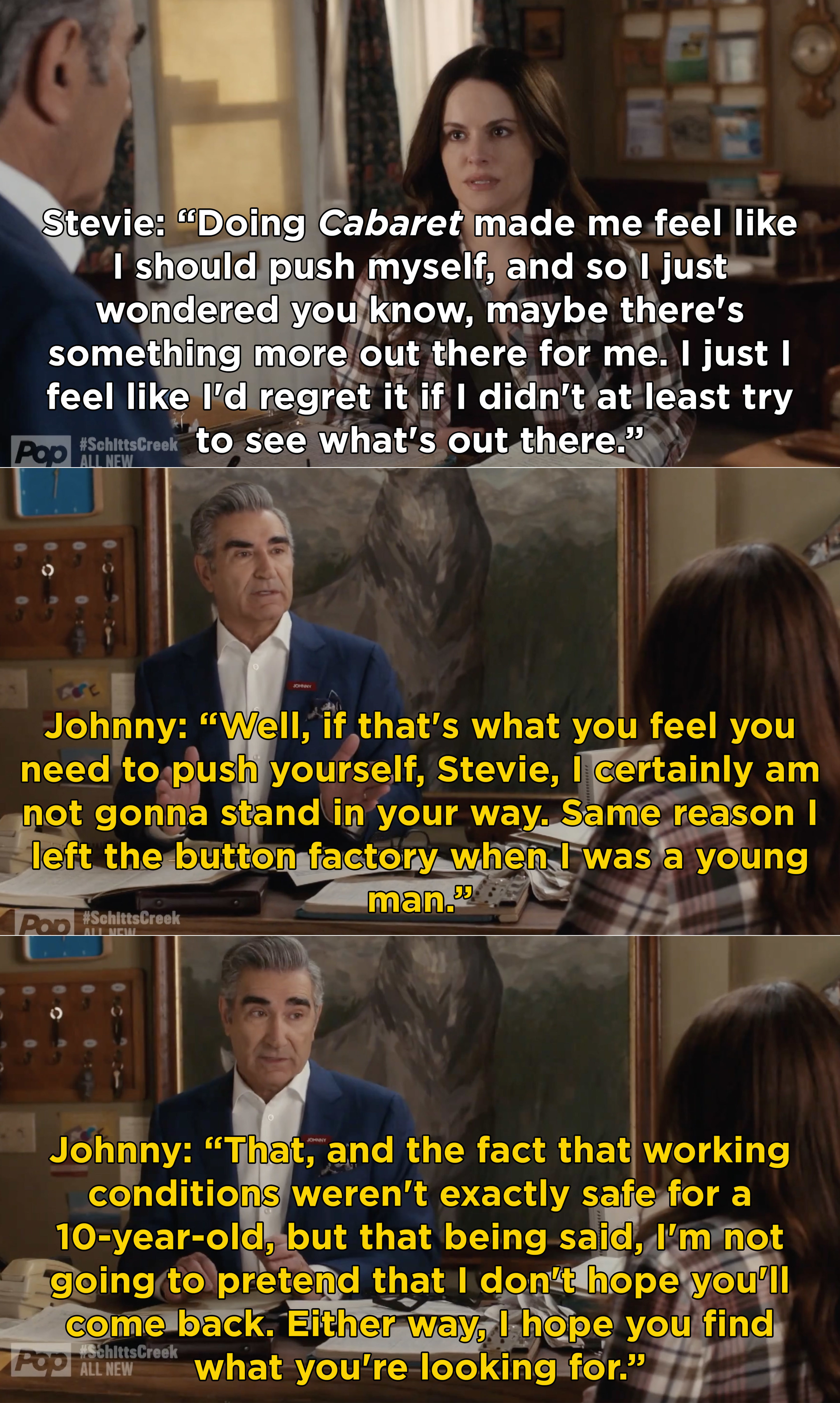 5.
On Modern Family, Phil recounted a fun day he had with his dad, and then revealed that it was actually their last day together.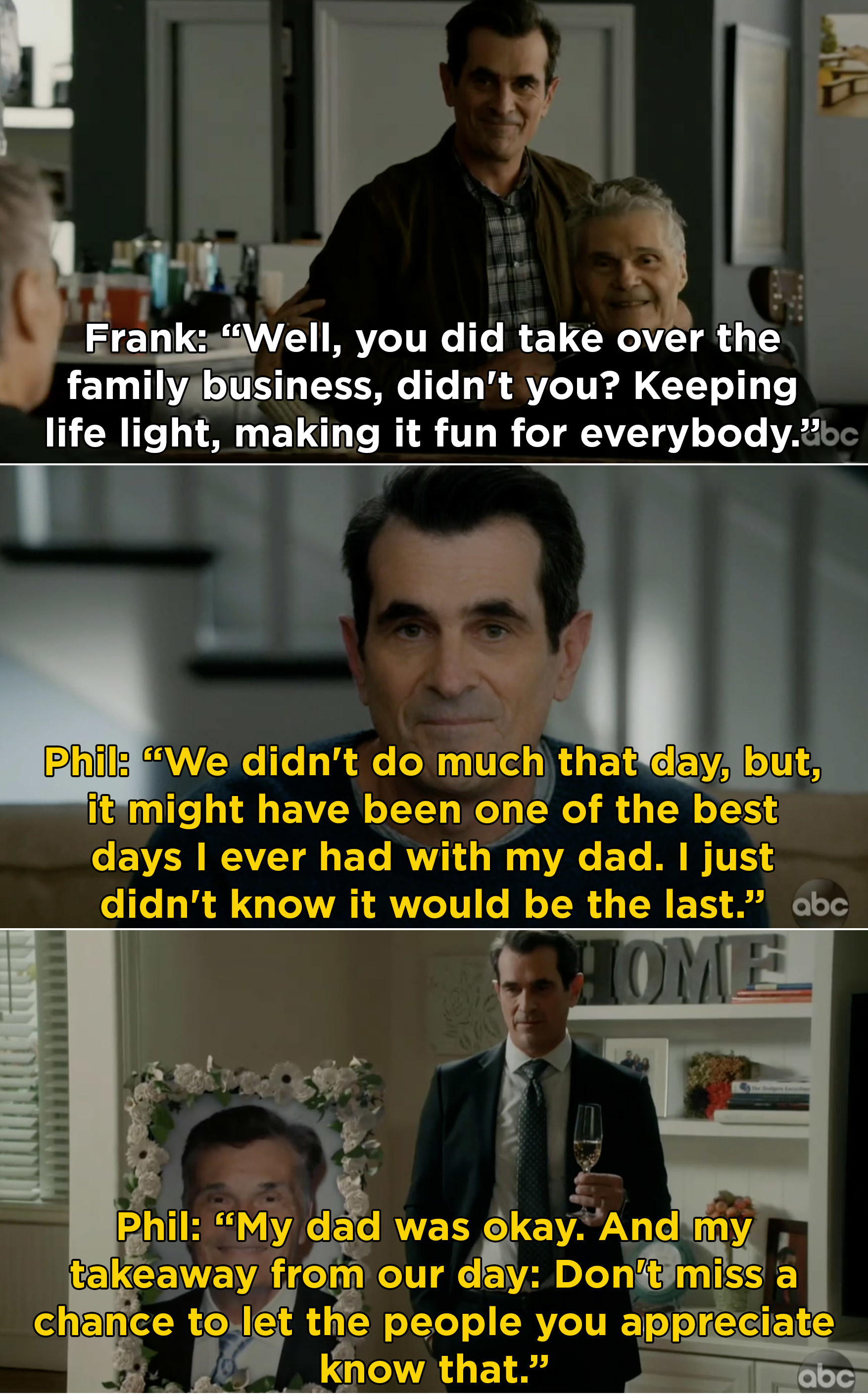 6.
Grown-ish returned with Season 3, and we shockingly learned that Nomi is pregnant.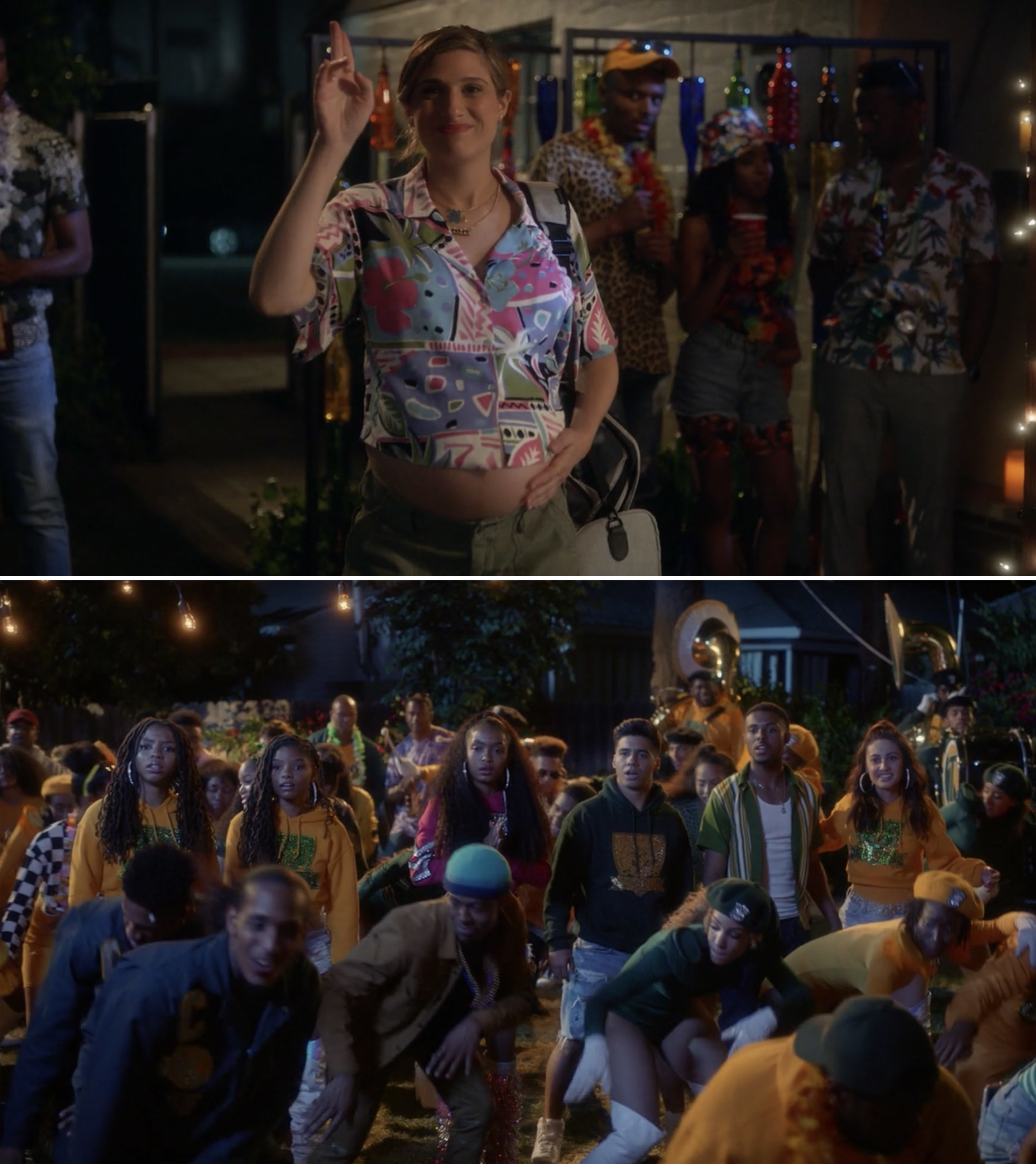 7.
On the season finale of High School Musical: The Musical: The Series, Ricky and Nini officially got back together after opening night of HSM.

8.
On Party of Five, Gloria heartbreakingly told Valentina that she needs to live her life and spend less time calling.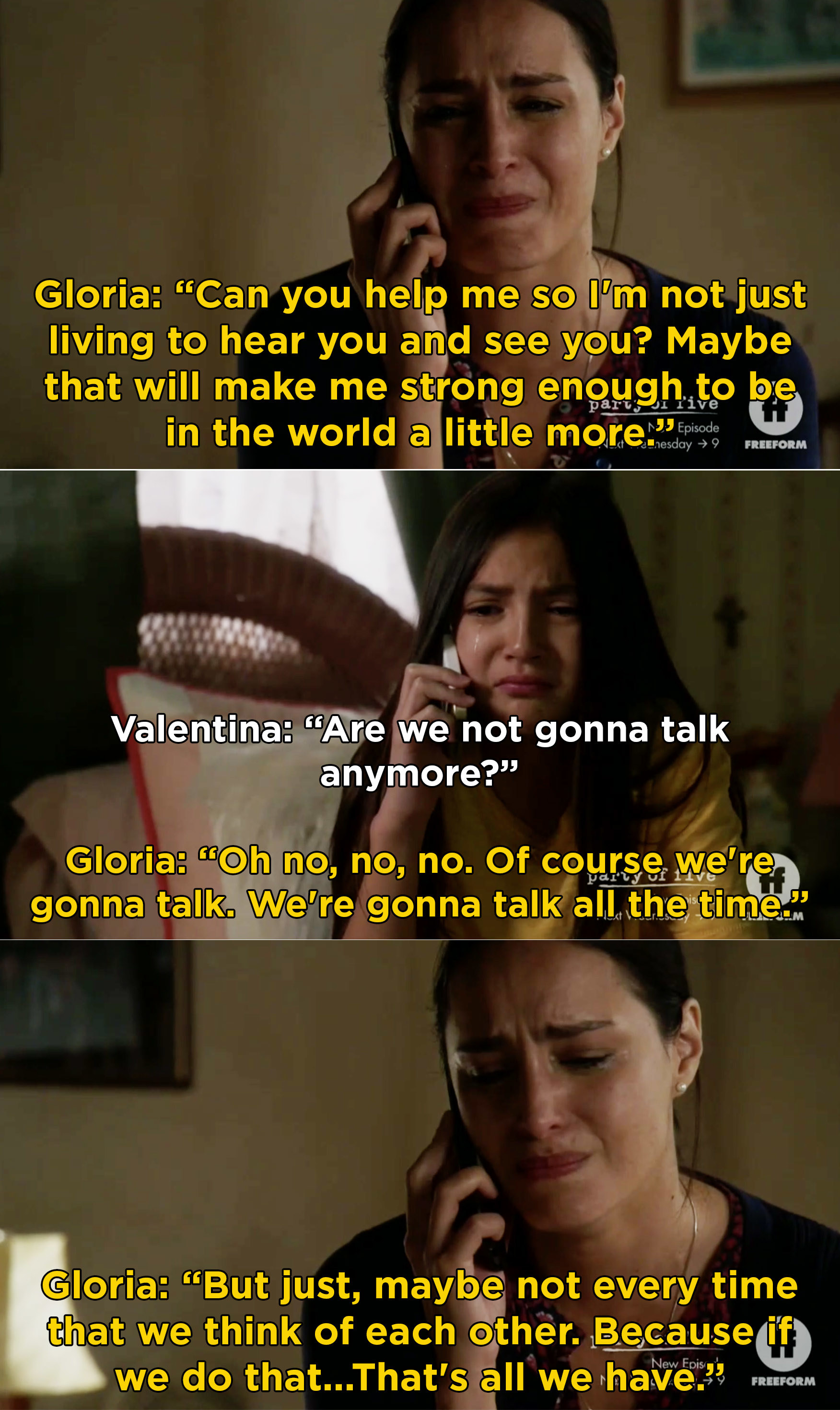 9.
On Superstore, the gang paid tribute to Myrtle, who died — in real life, actor Linda Porter died in late 2019.
10.
On This Is Us, Sophia Bush guest-starred as Lizzy, a woman Kevin falls head over heels in love with, although it turned out she was married.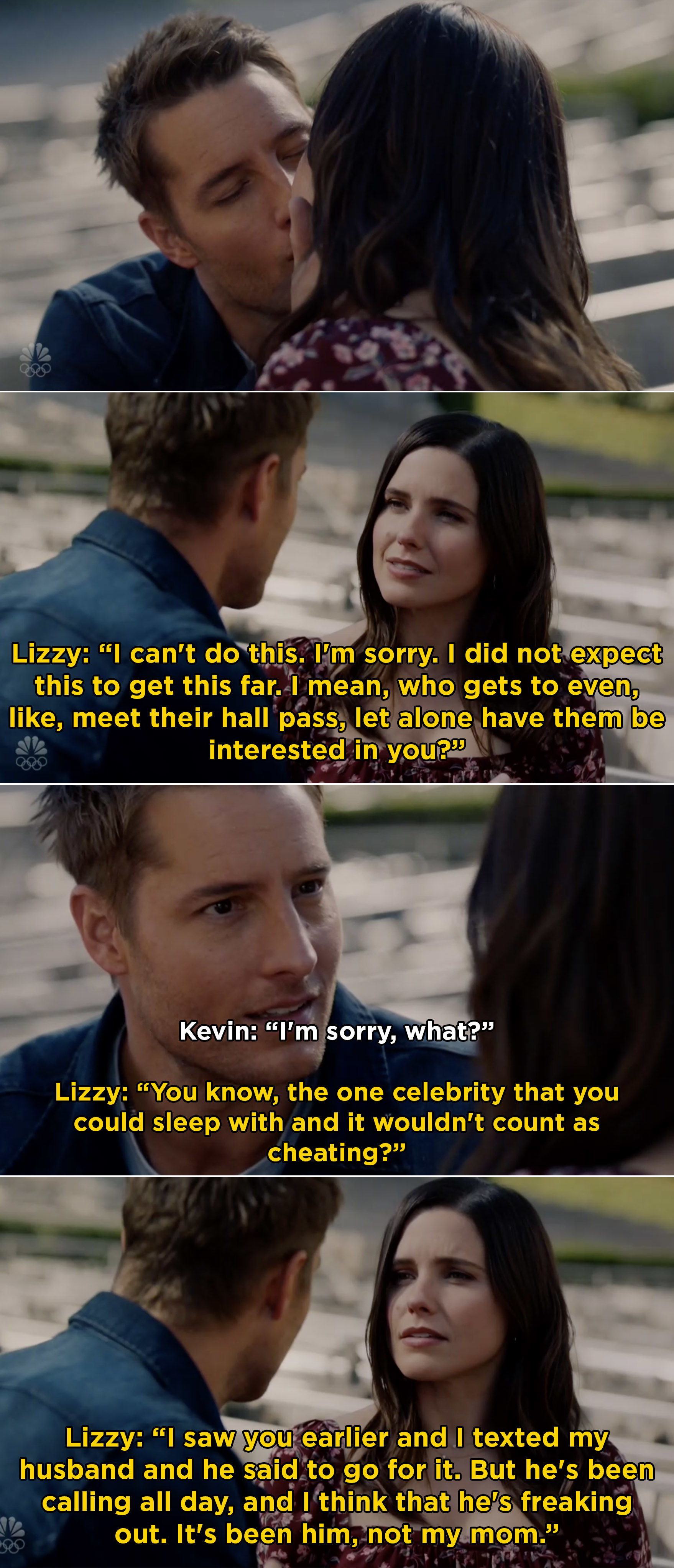 11.
Also on This Is Us, Randall and Miguel took Rebecca to the doctor, and we officially learned that she's starting to lose her memory.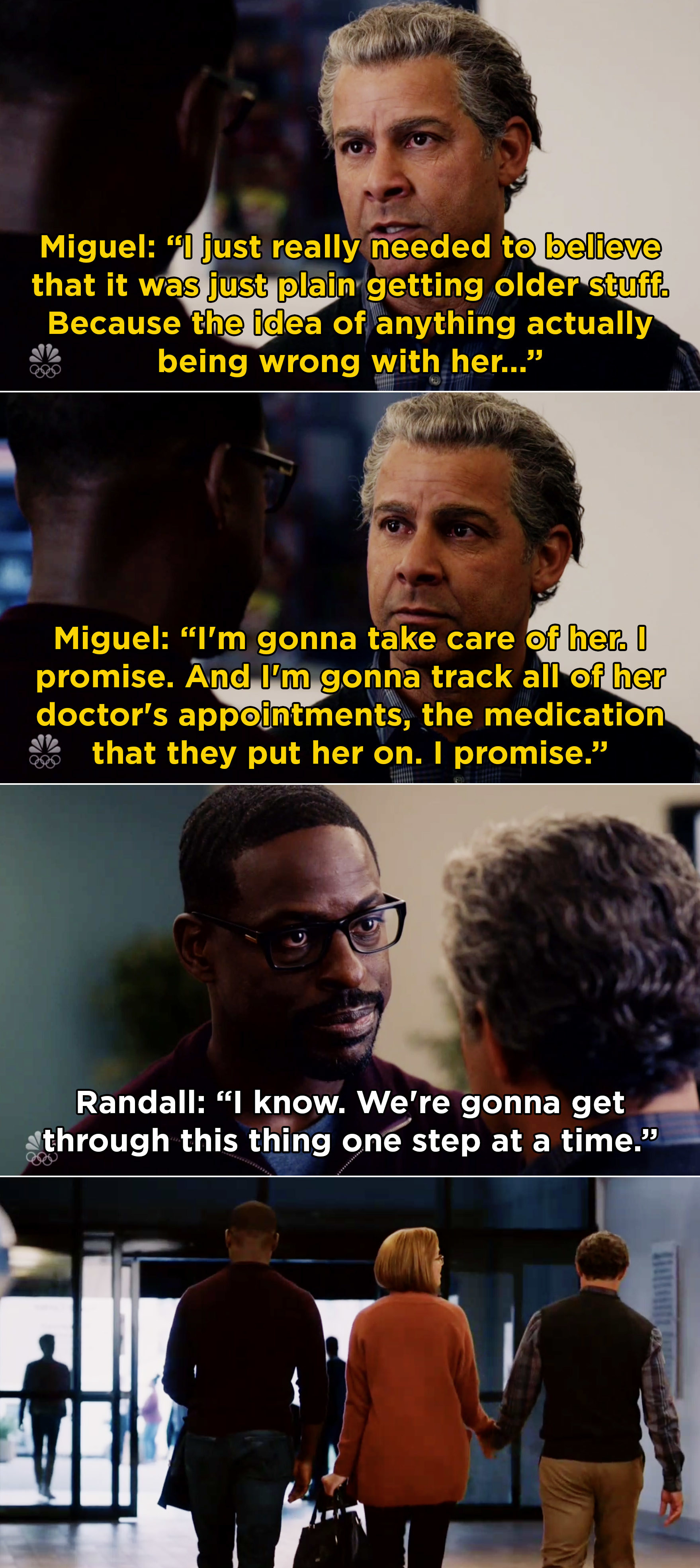 12.
And This Is Us ended on a shocking cliffhanger when Randall went downstairs and found a burglar in his house.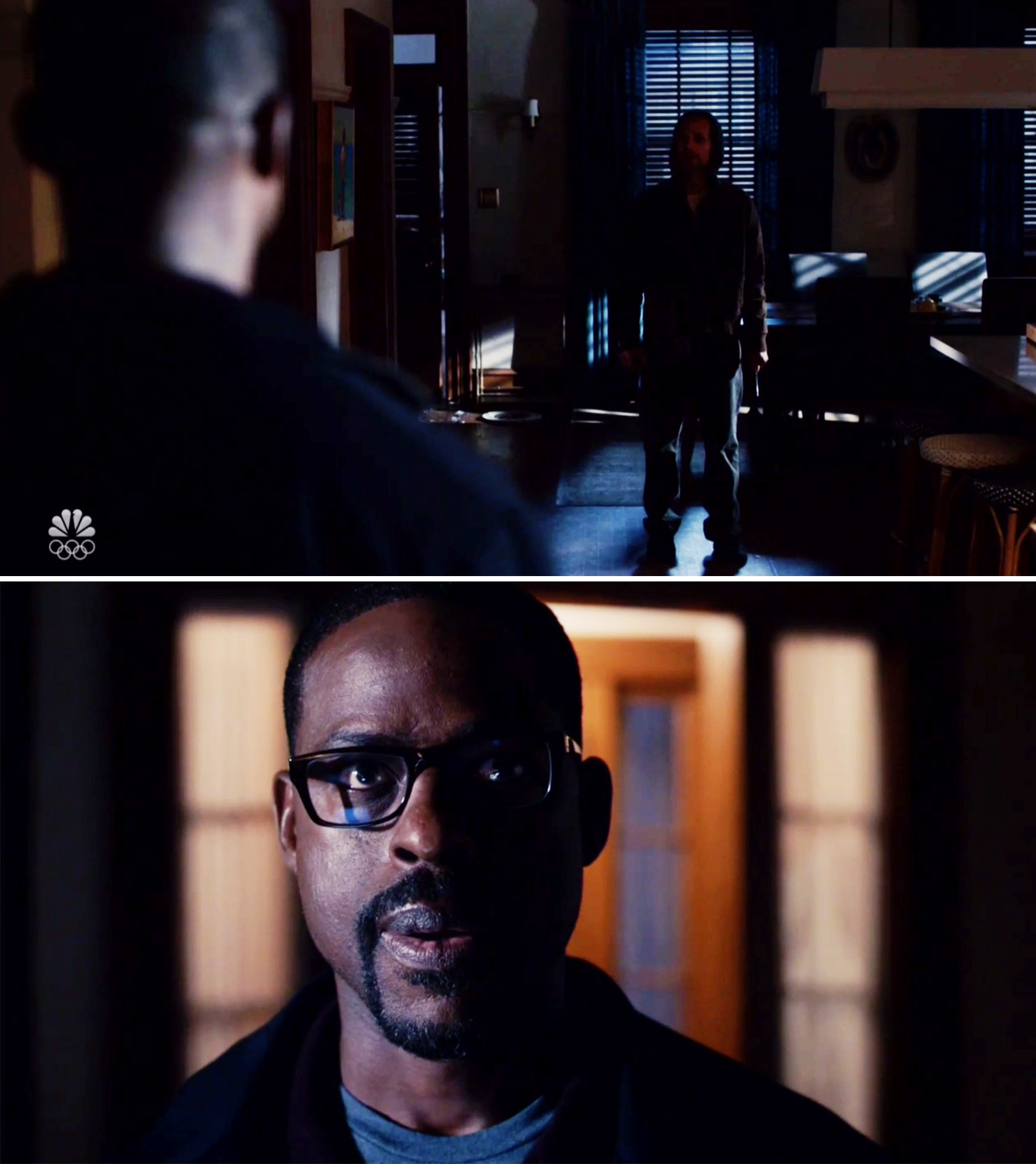 13.
Season 6 of Grace and Frankie started streaming on Netflix this week. The new season picked up with Frankie dealing with Grace spontaneously marrying Nick.
14.
On Arrow, during "Crisis on Infinite Earths: Part 4," Grant Gustin's Barry Allen came face-to-face with Ezra Miller's Barry Allen while he was traveling through the Speed Force.
15.
Also on Arrow, after becoming Spectre and helping bring everyone back, Sara and Barry heartbreakingly watched Oliver die again.
16.
On Legends of Tomorrow, during "Crisis on Infinite Earths: Part 5," all of our heroes teamed up to defeat the Anti-Monitor once and for all — also, with the restart of the universe, all of the DCTV heroes now reside on Earth-Prime.
17.
Also on Legends of Tomorrow, the team honored Oliver's legacy and officially started the Justice League.
18.
AJ and the Queen premiered on Netflix. Starring RuPaul, the new series follows Ruby Red, a drag queen traveling across America, who ends up with an unlikely sidekick named AJ.
19.
On Good Trouble, Callie was heartbreakingly with Judge Wilson when he found out his son died of an overdose; the moment also brought up memories of Callie's birth mom dying the same way.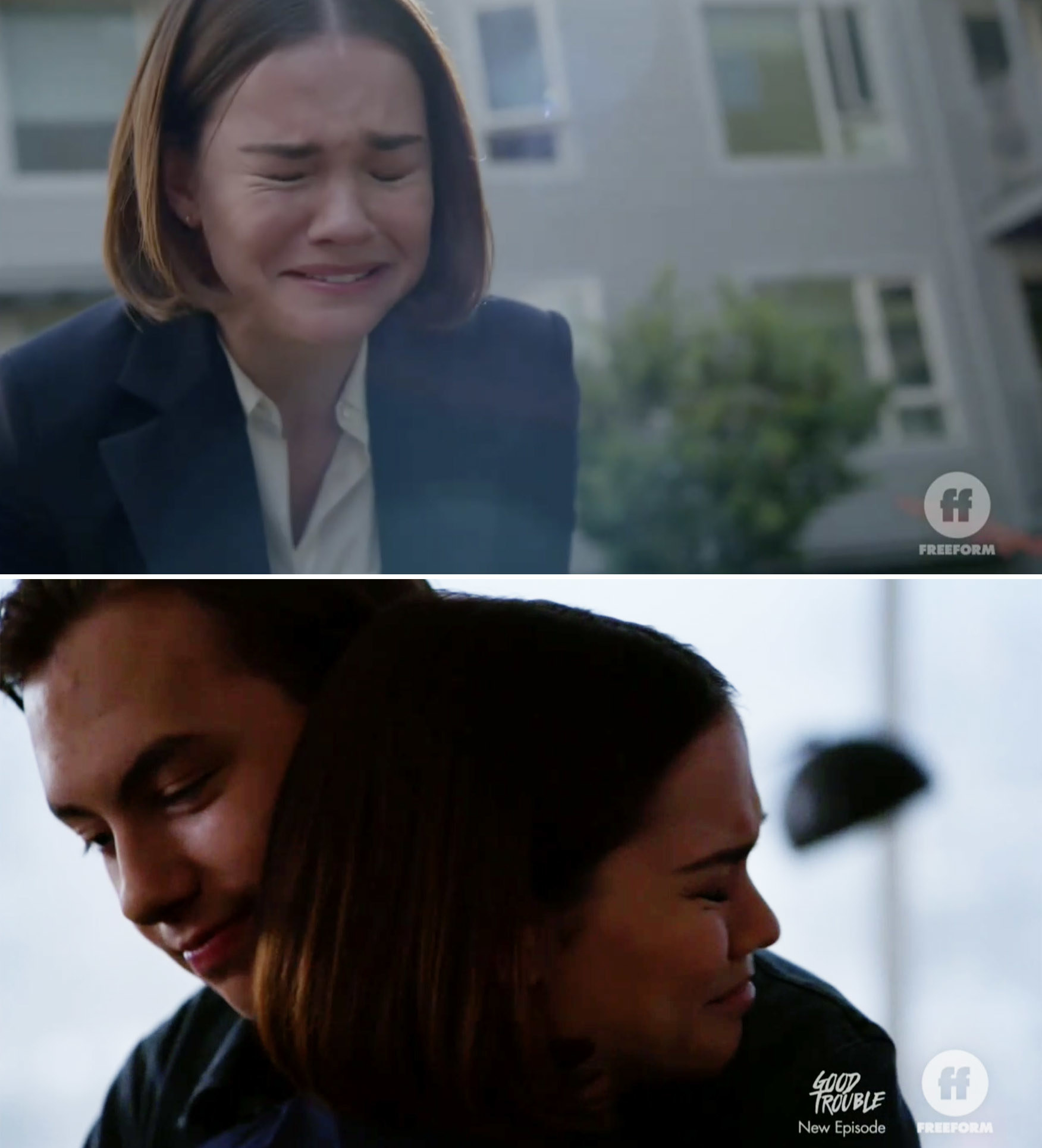 20.
The Magicians returned with Season 5 and dealt with the fallout from Quentin's shocking sacrifice and death last season.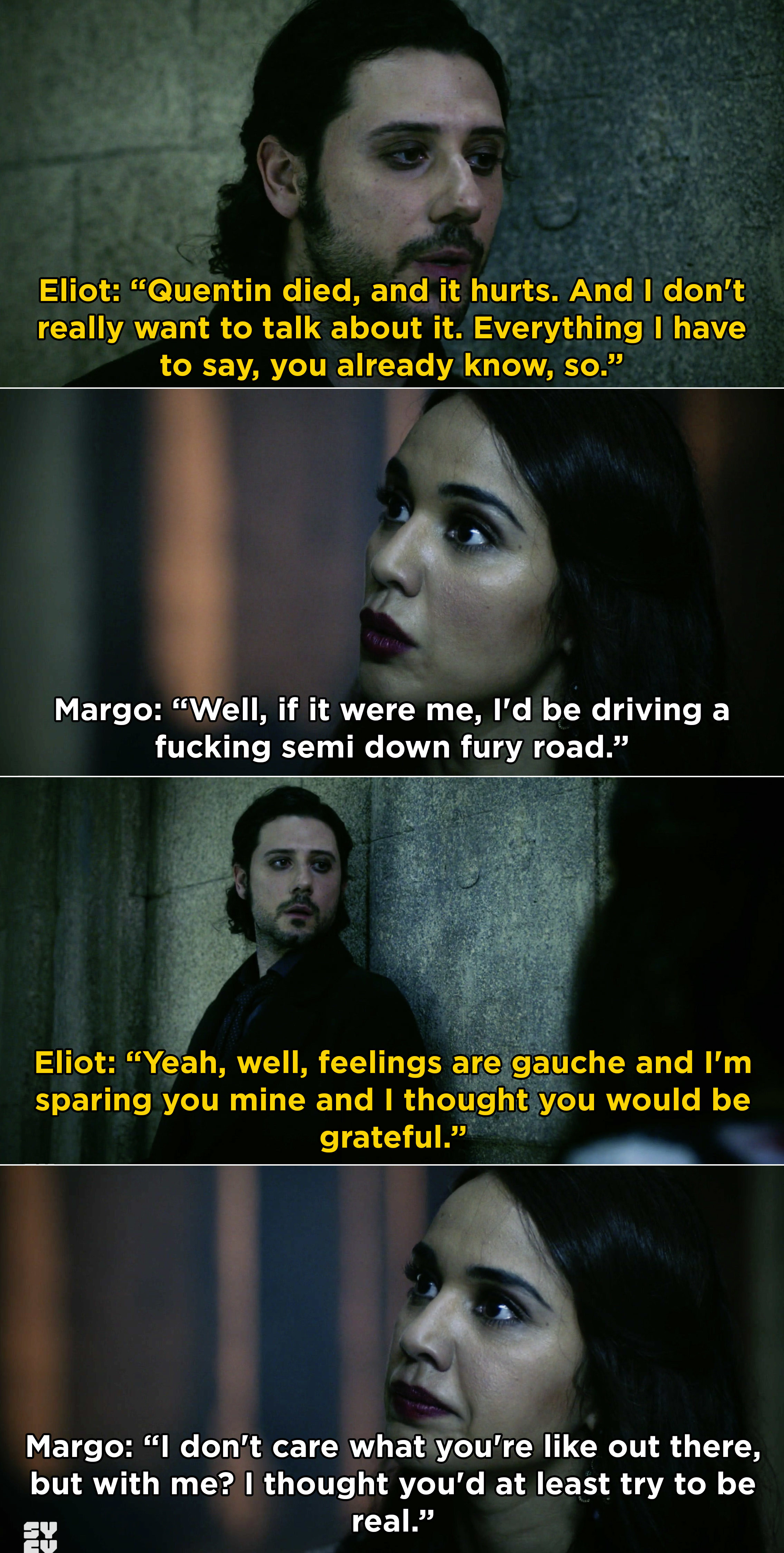 21.
On The L Word: Generation Q, after Bette's mayoral campaign hit a snag, Tina surprisingly showed up at her house.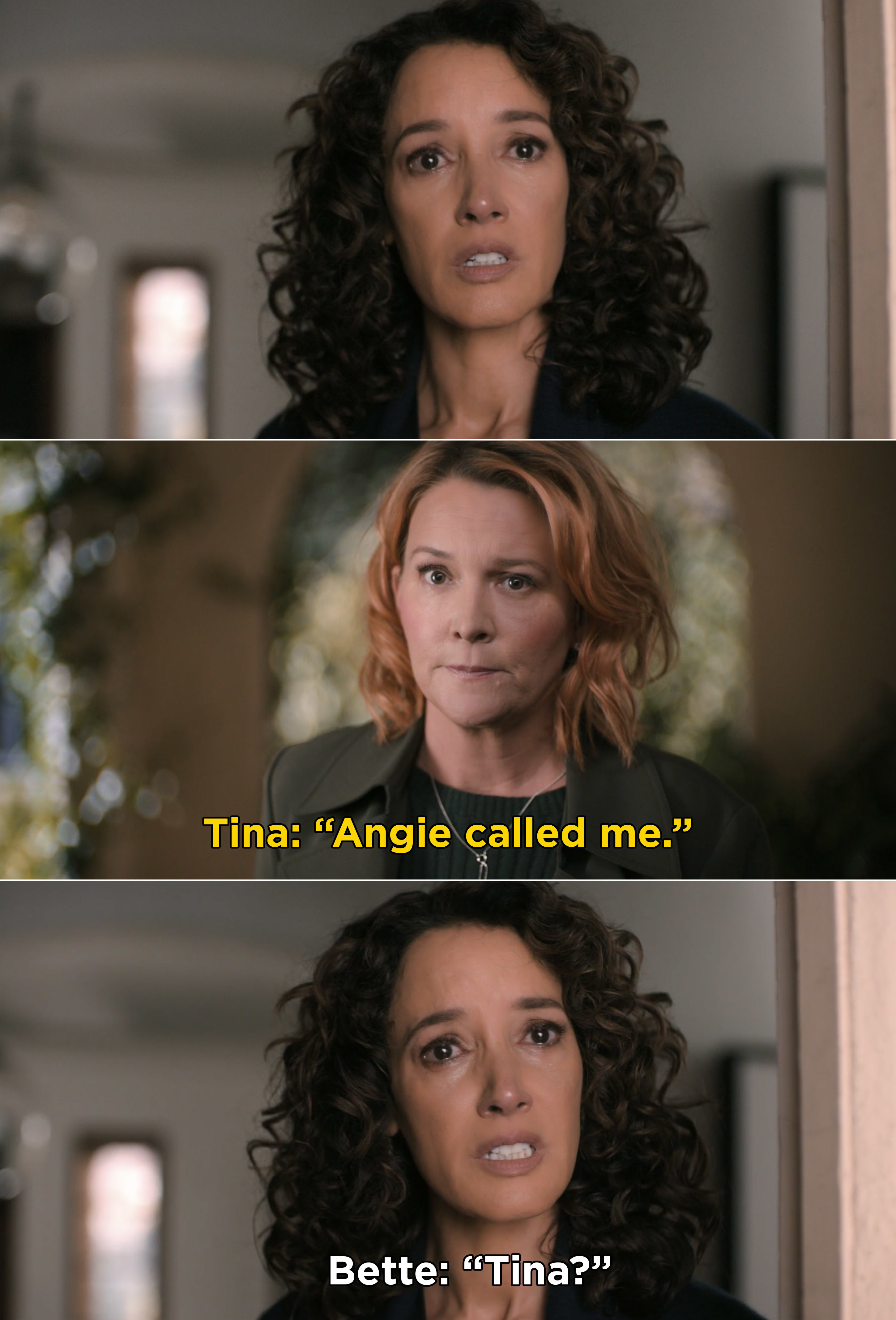 22.
On Legacies, after Alaric found out Sebastian's true identity, Sebastian decided to leave the Salvatore School, which broke Lizzie's heart.
23.
Also on Legacies, we got to see what the Necromancer has been up to and how he returned to Mystic Falls.
24.
On Supernatural, Chuck showed Sam his and Dean's possible future if they go through with vanquishing God — it included the duo becoming vampires and Sam being killed by Jody.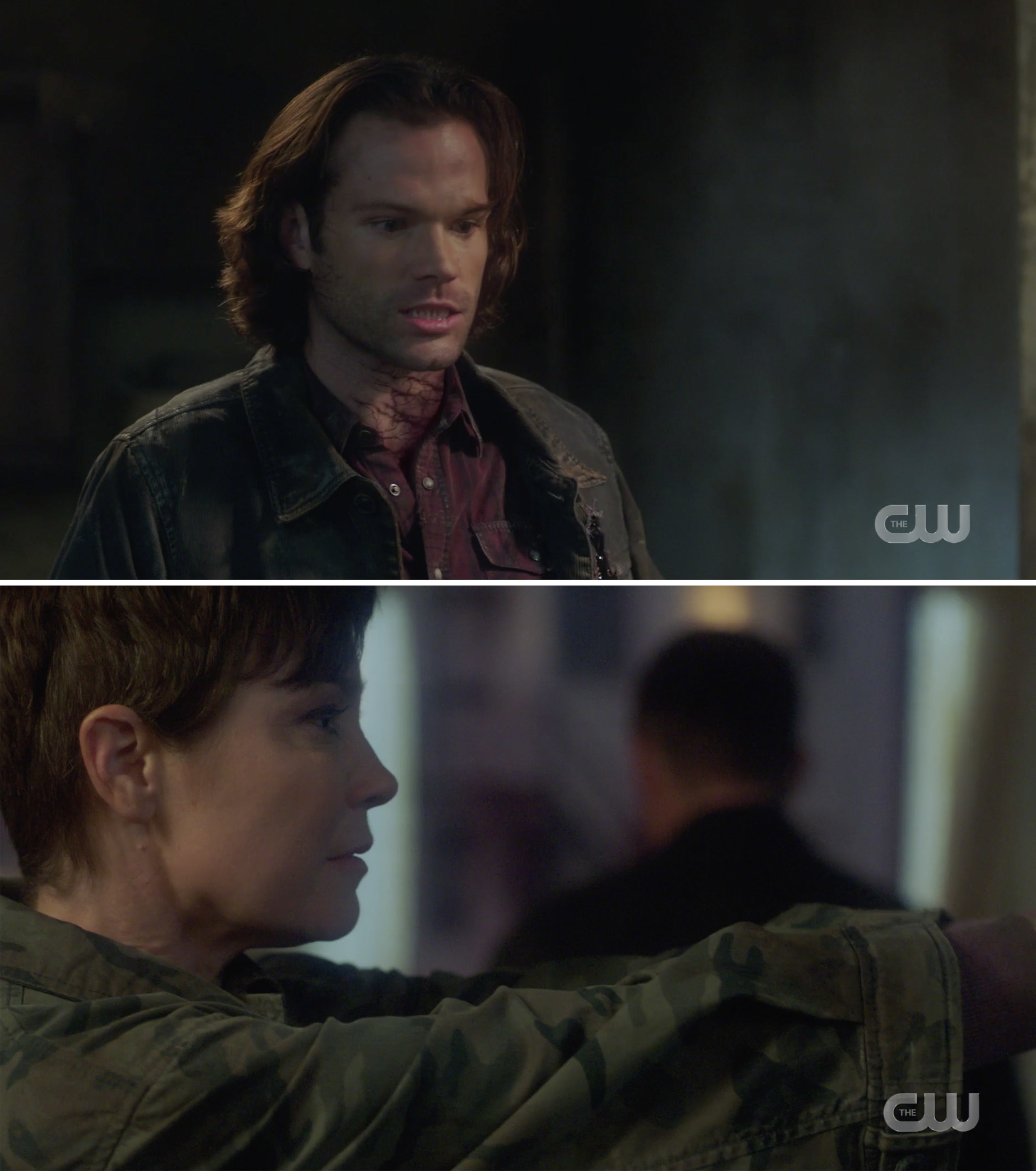 25.
And finally, Vikings beautifully paid tribute to Lagertha, who was killed during last week's episode.
What were your favorite TV moments this week? Tell us in the comments below!