🚨WARNING: Spoilers ahead for Season 4, Episode 13🚨
The show has quietly become one of the best sci-fi shows on TV and it's been amazing to watch how it reinvents itself every season.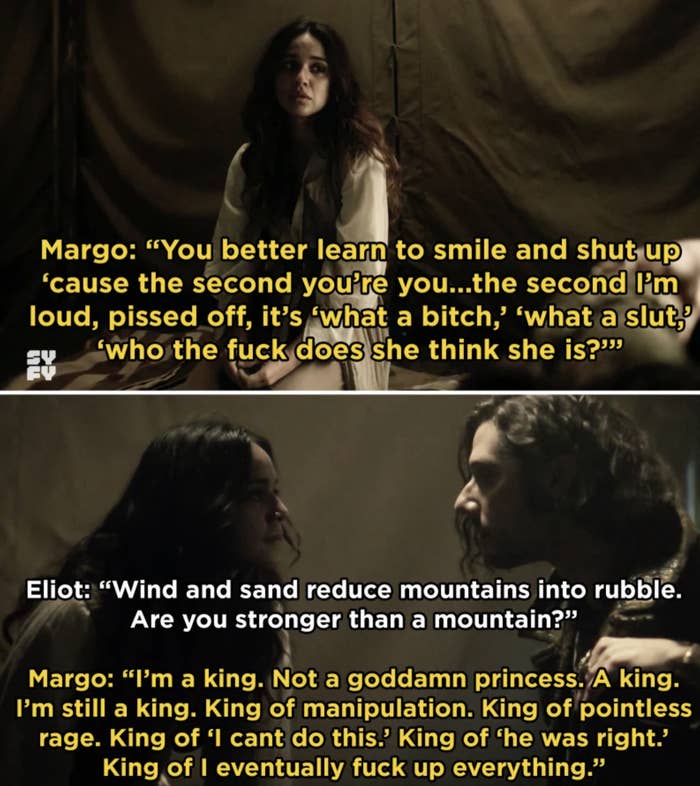 So, this week The Magicians wrapped Season 4 by once again completely changing the course of the show, with arguably the saddest episode to date.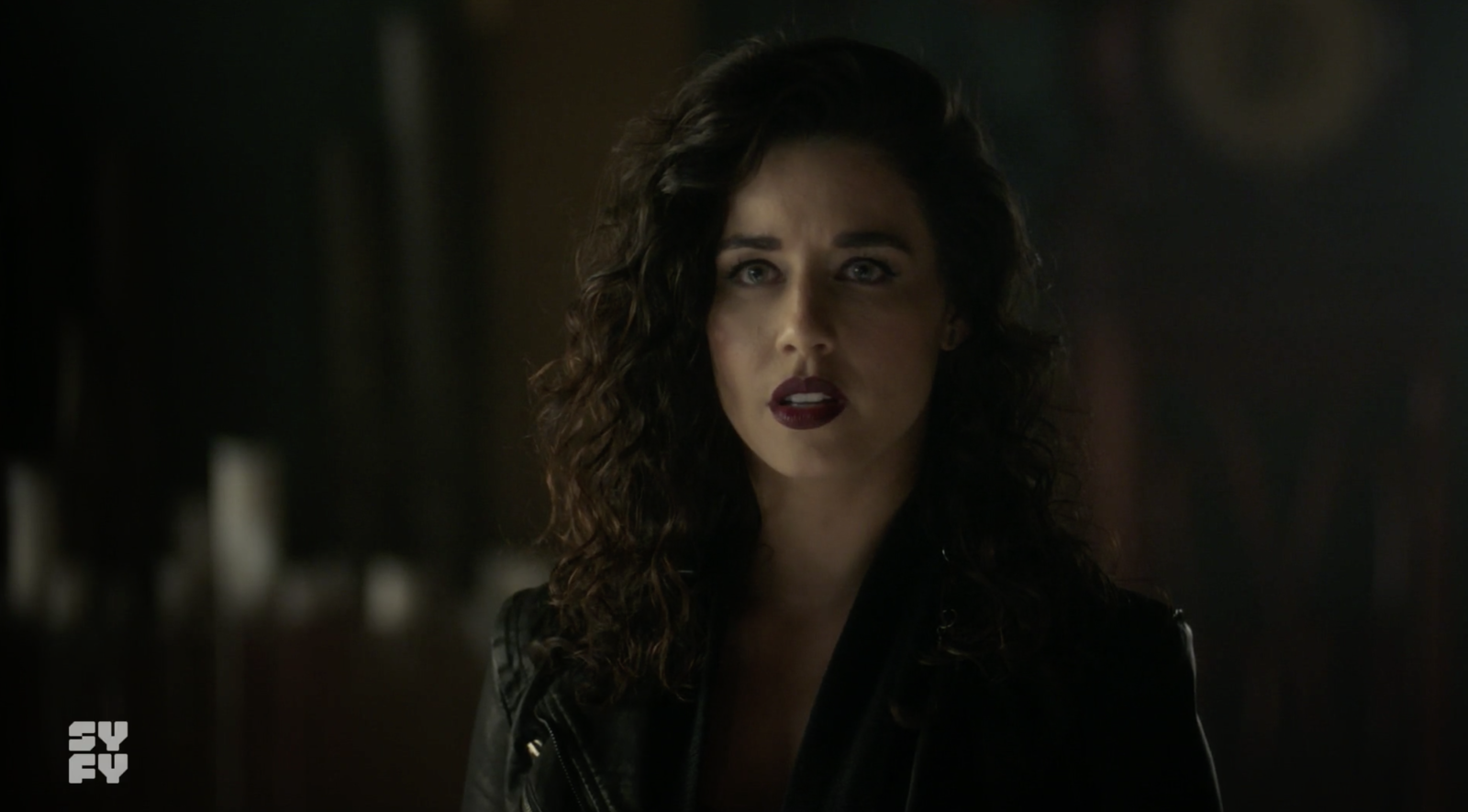 The episode picked up with the gang saving Julia from The Monster's sister, which led to Penny making the heartbreaking decision to strip Julia of her magic and make her mortal.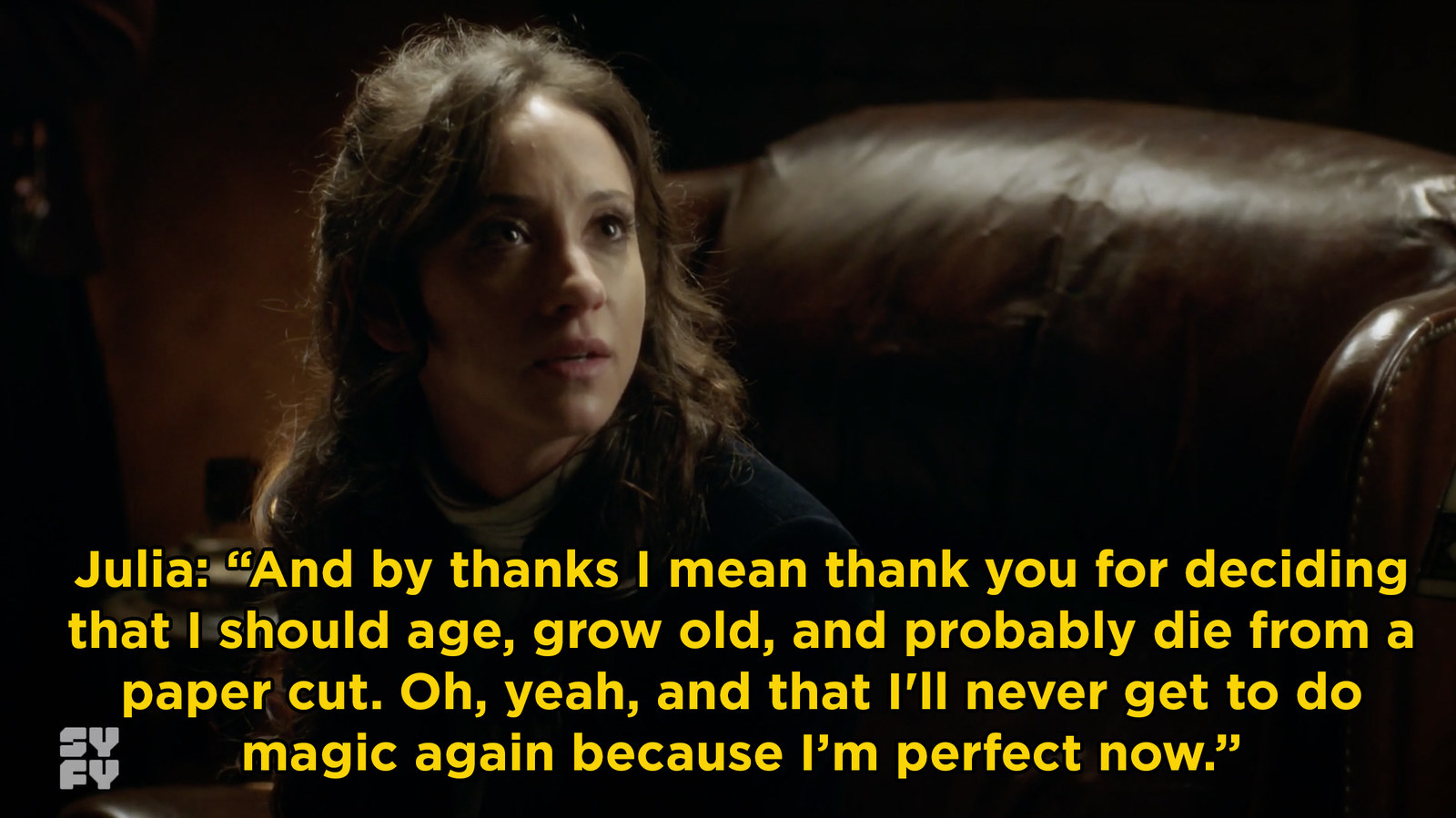 Now forced to leave Julia behind, they create an alternate plan to finally vanquish The Monster — basically they bottle The Monster's powers and everyone comes together to harness enough magic to save Eliot.
With Eliot alive and well, Quentin, Alice, and Penny make their way to the mirror realm to get rid of the bottled magic, and this is where the most devastating moment happens.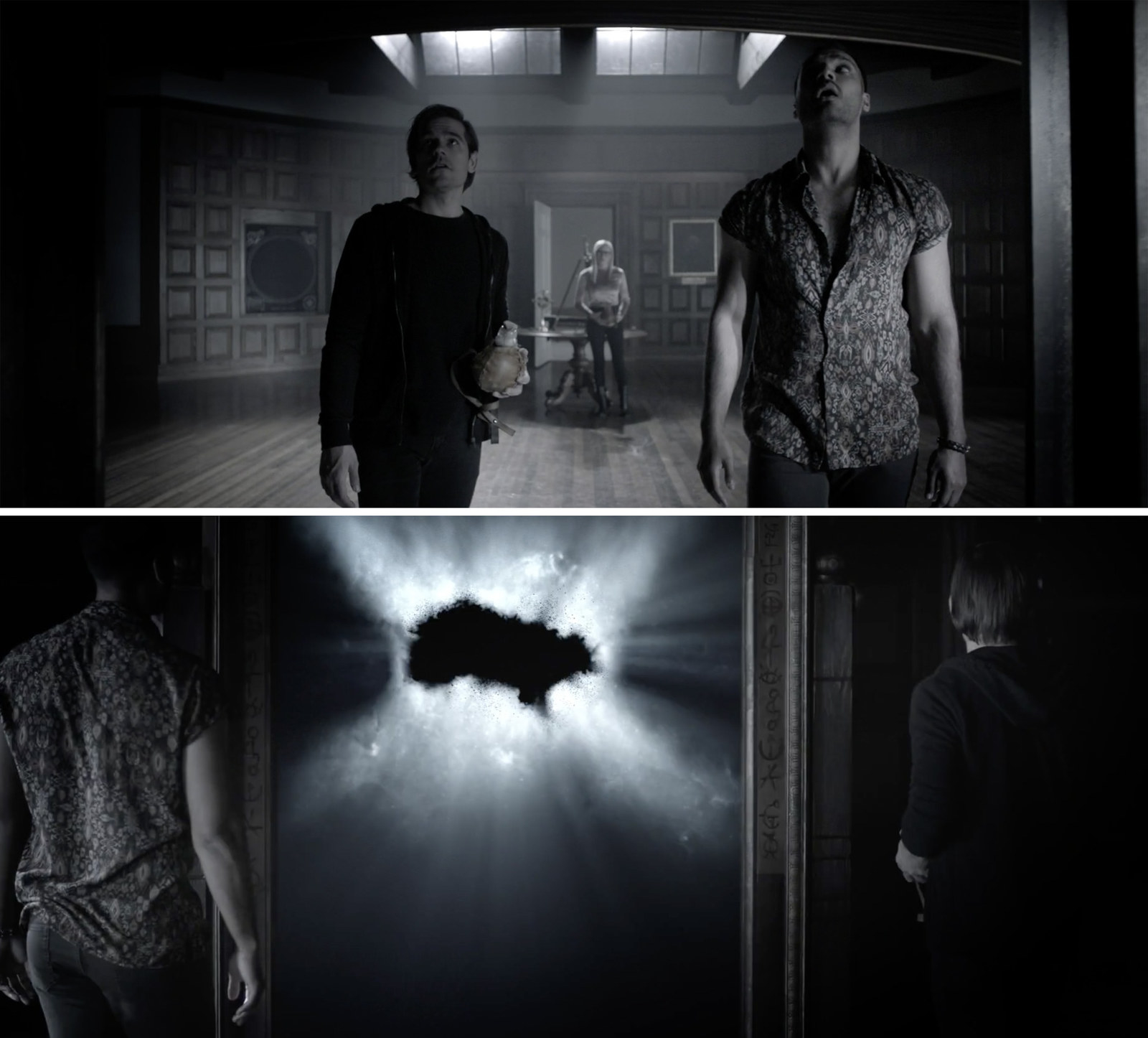 Everett arrives and tries to steal all of the power, so Quentin ends up sacrificing himself to save everyone.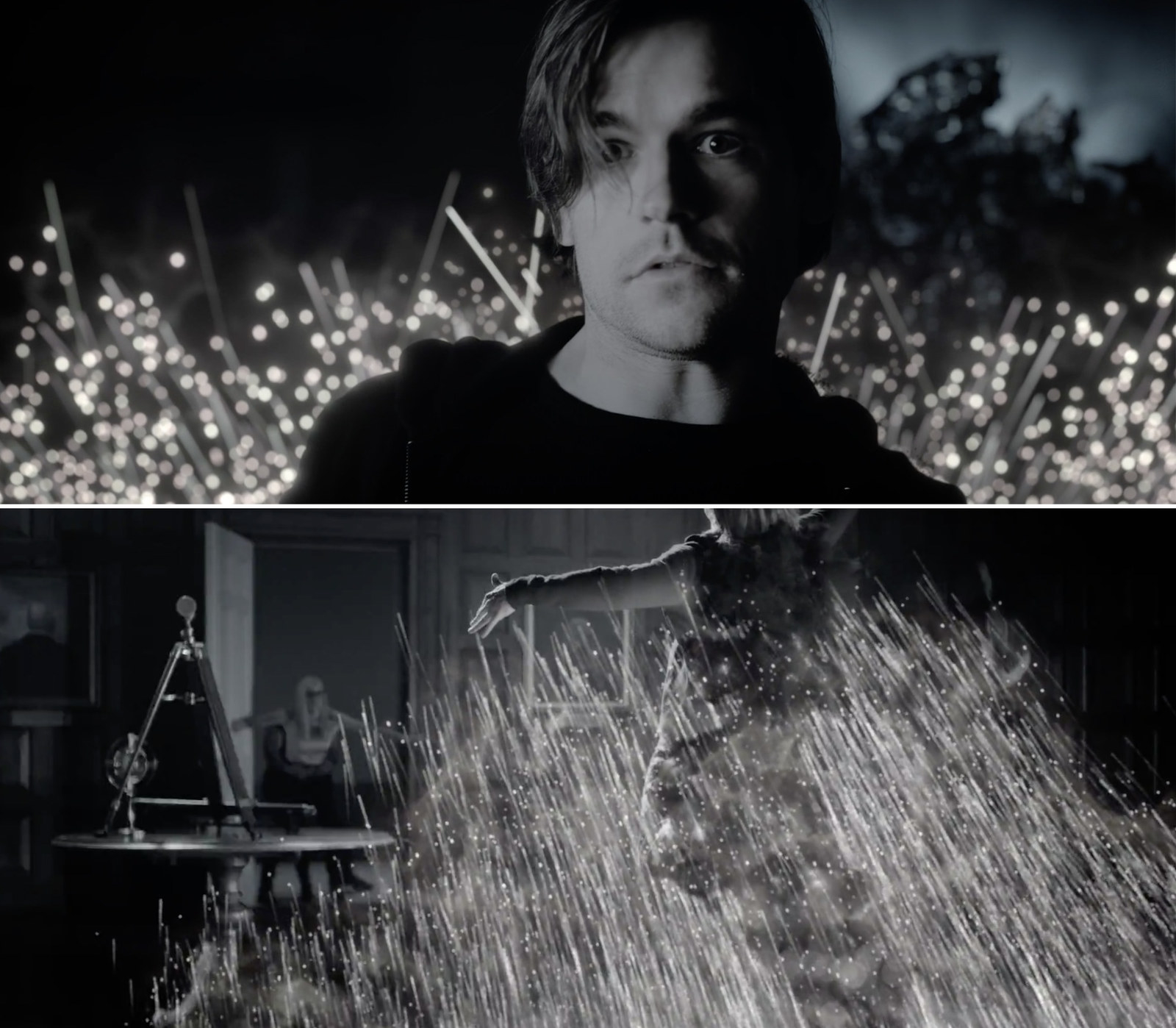 It's a devastating loss that no one saw coming, especially fans of the series and Alice.
Of course, this is The Magicians and no one is truly gone, so we get to see Quentin in the afterlife as he reunites with the original Penny.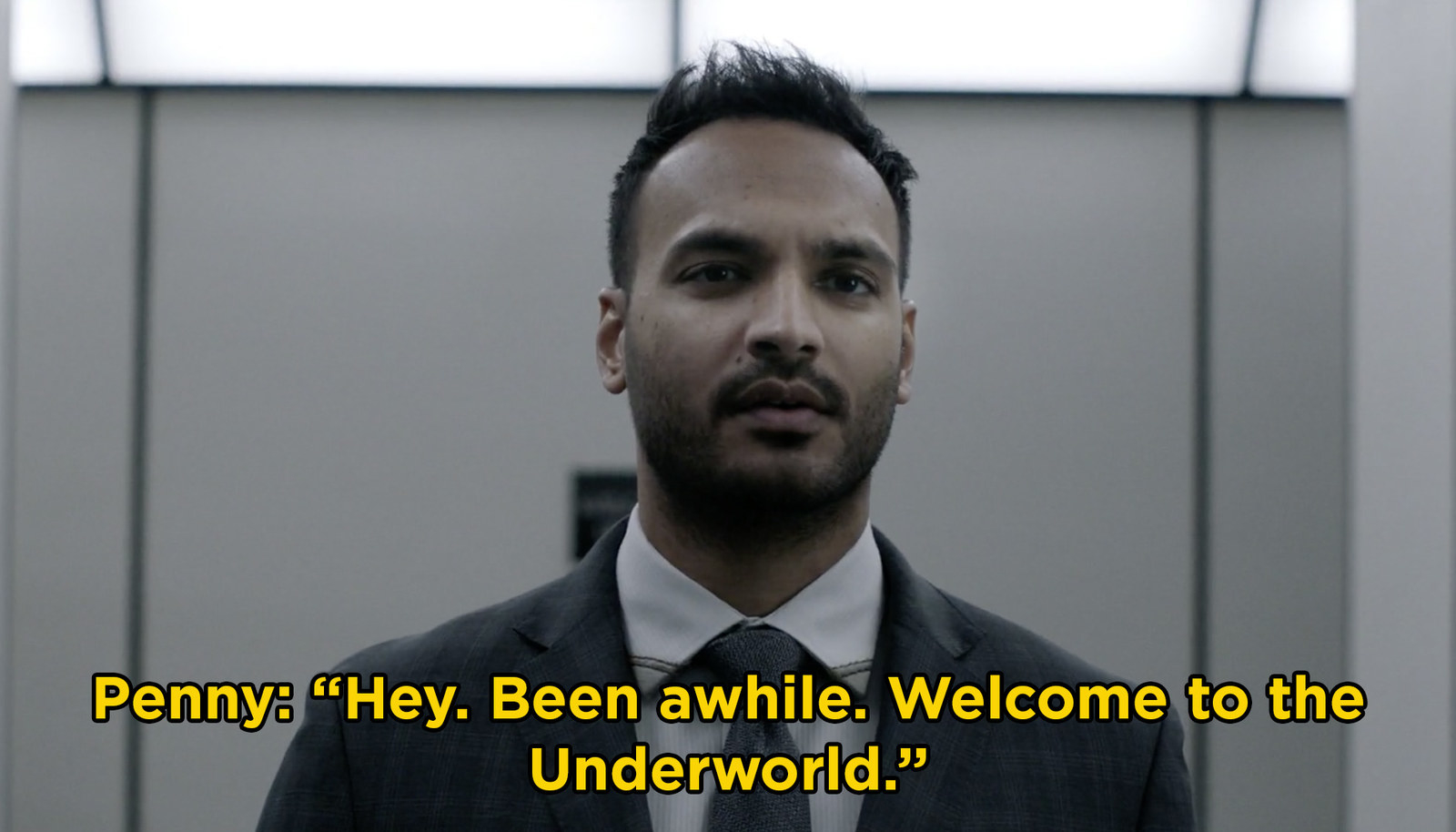 Out of every Quentin moment on this show, seeing him question whether his sacrifice had meaning was the hardest thing to watch — also, Jason Ralph completely nailed this scene.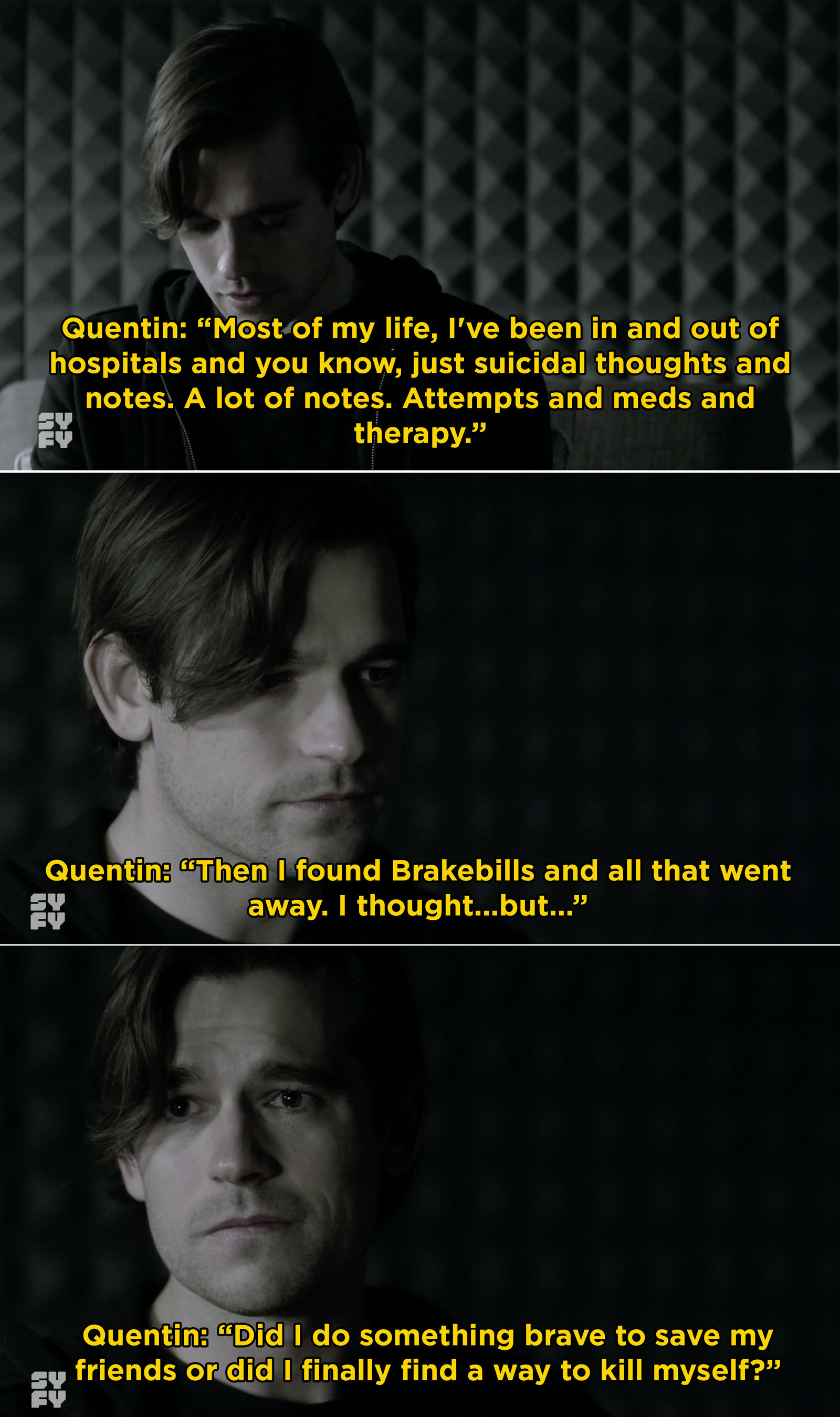 Seeing him struggle, original Penny takes Quentin to watch as every original character sits around a campfire singing a beautiful acoustic version of "Take on Me" in his honor — I literally can't even do this scene justice by screencapping it, so I encourage you to watch the entire thing!
Each character gets to say a final goodbye in their own way and Quentin realizes the impact he had on everyone — Eliot tossing a peach as he mourns the relationship he'll never get to experience with Q was heartbreaking.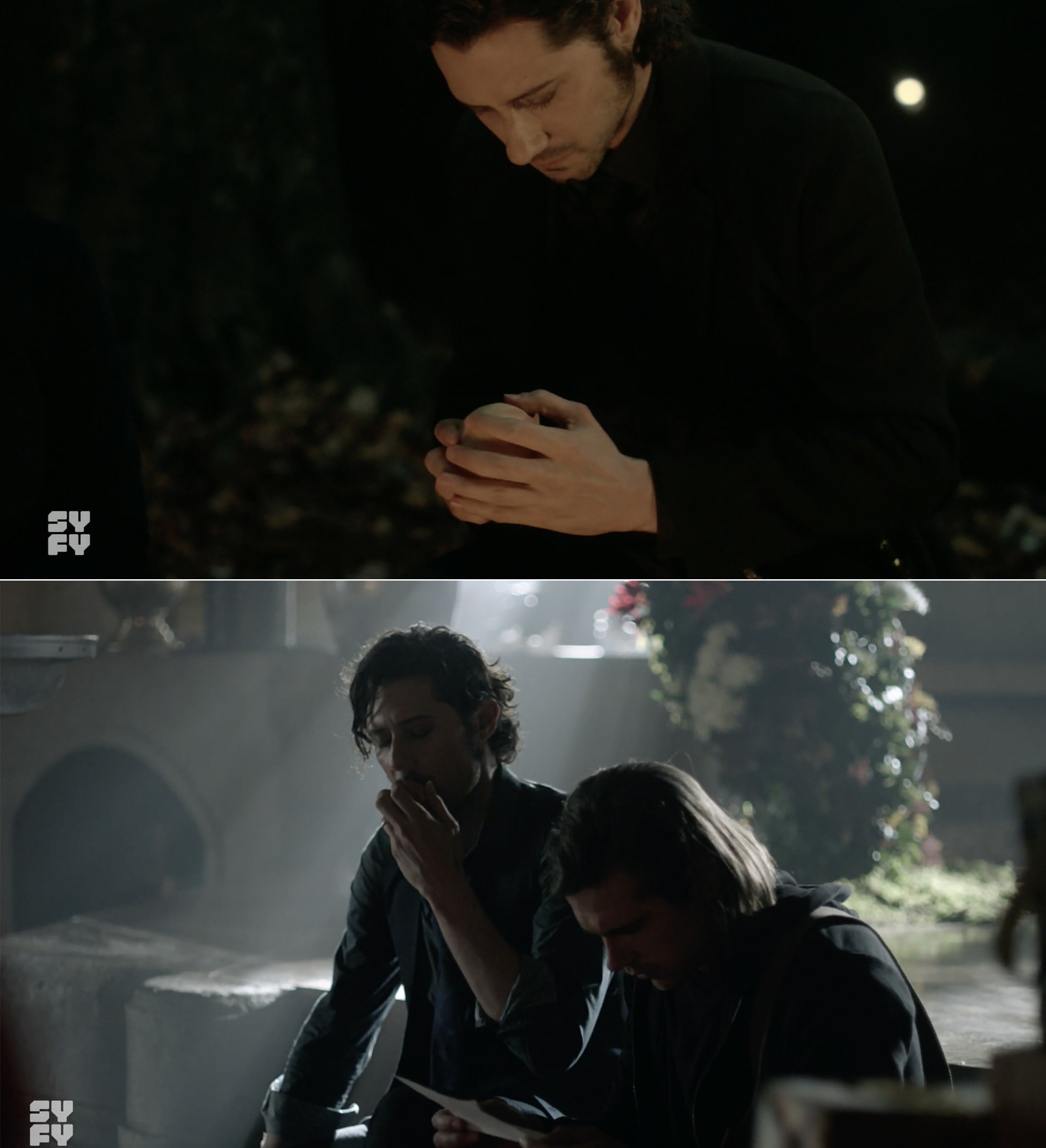 The unimaginable loss of Quentin also allows Julia to experience so much grief that she gets her magic back — remember, "magic comes from pain."
In the end, Quentin makes his peace and officially crosses over into the afterlife.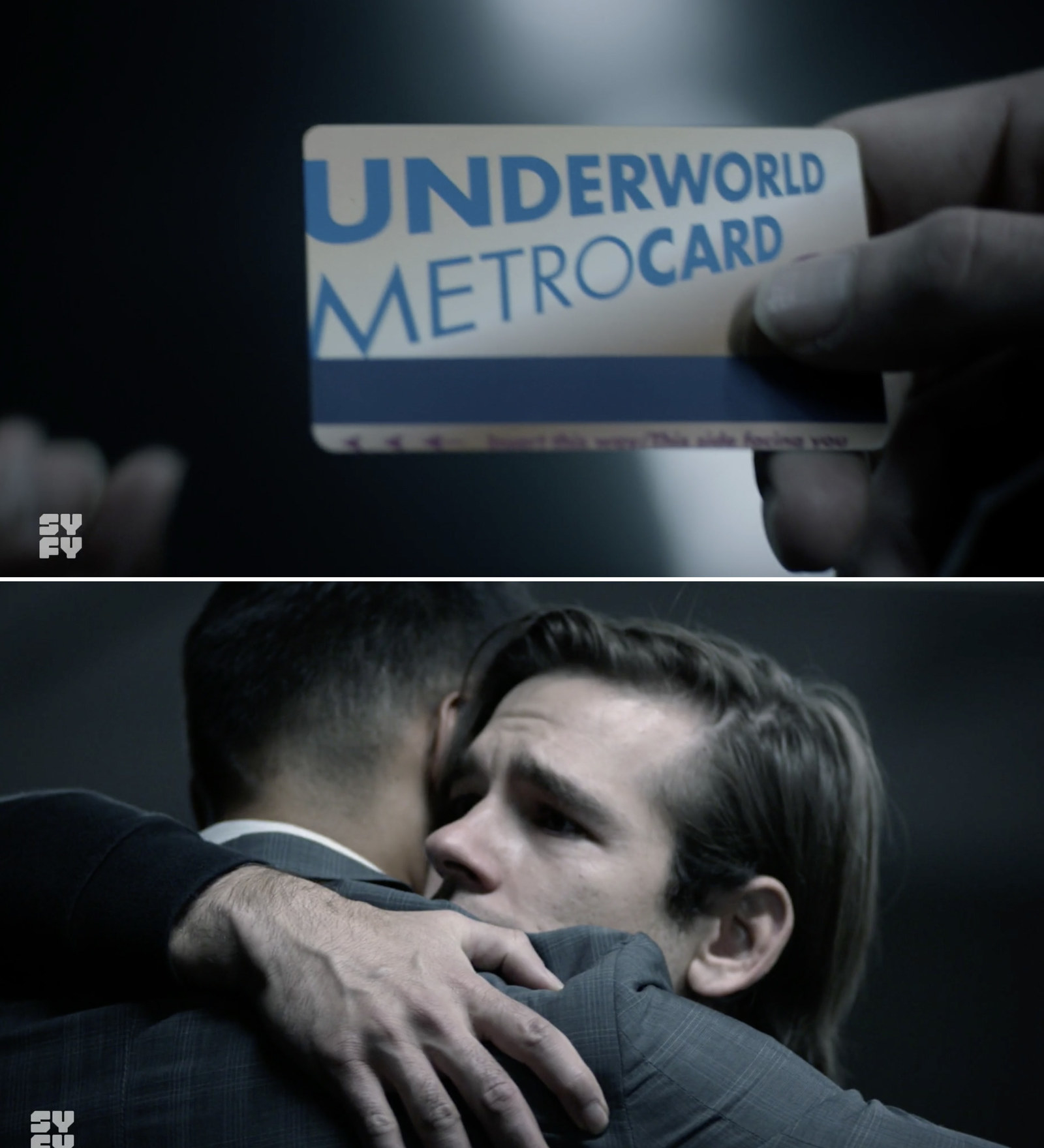 Now, if you're like me and wondering what this means for Quentin, this is officially the last we'll see of Jason Ralph playing him.
So, what does this mean for the show going forward?
Well, the series has officially been picked up for a Season 5 and we will see the aftermath of Quentin's sacrifice.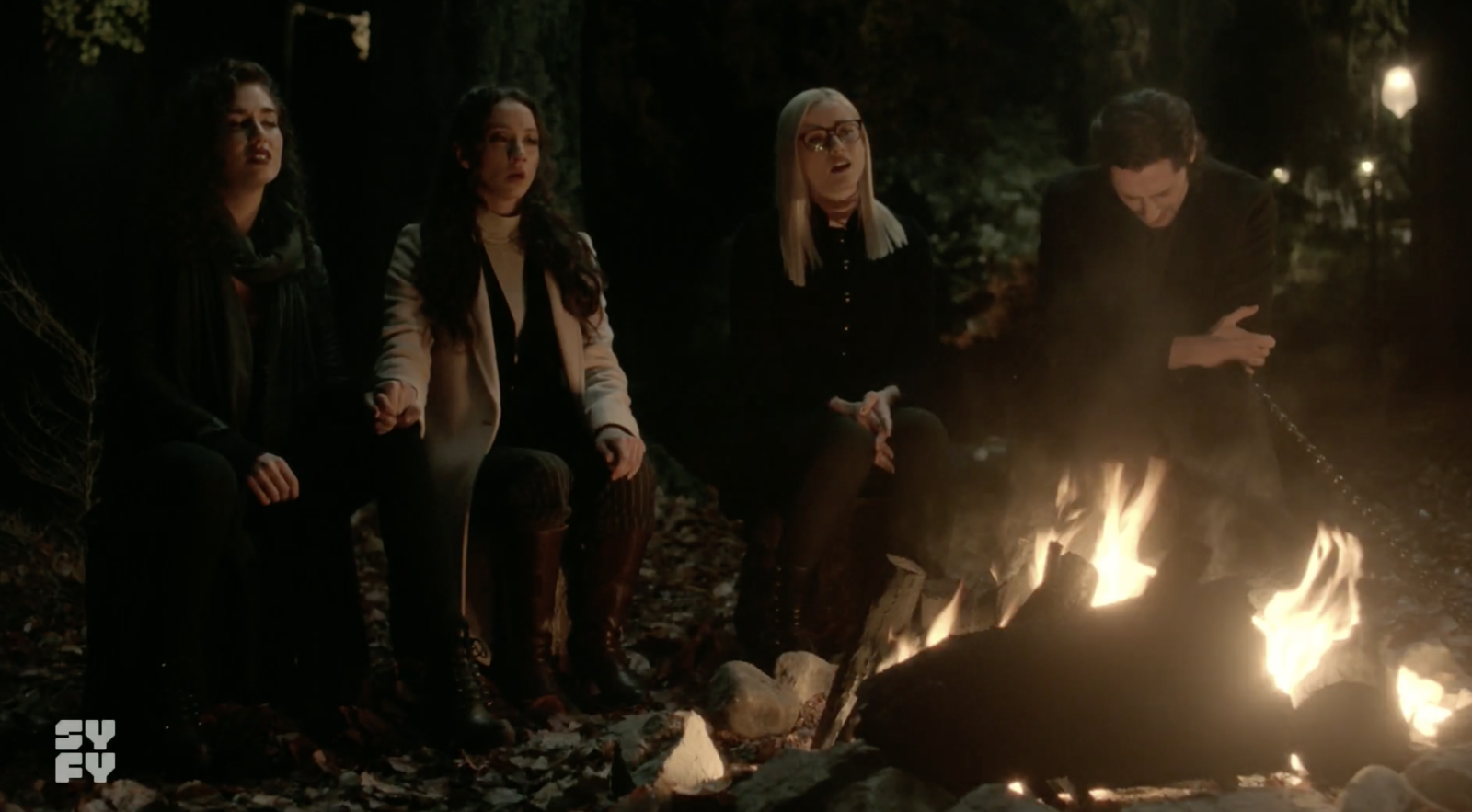 And, we already got a glimpse at some upcoming storylines, namely a 300 year jump into the future where we learn that Fen and Josh no longer rule Fillory.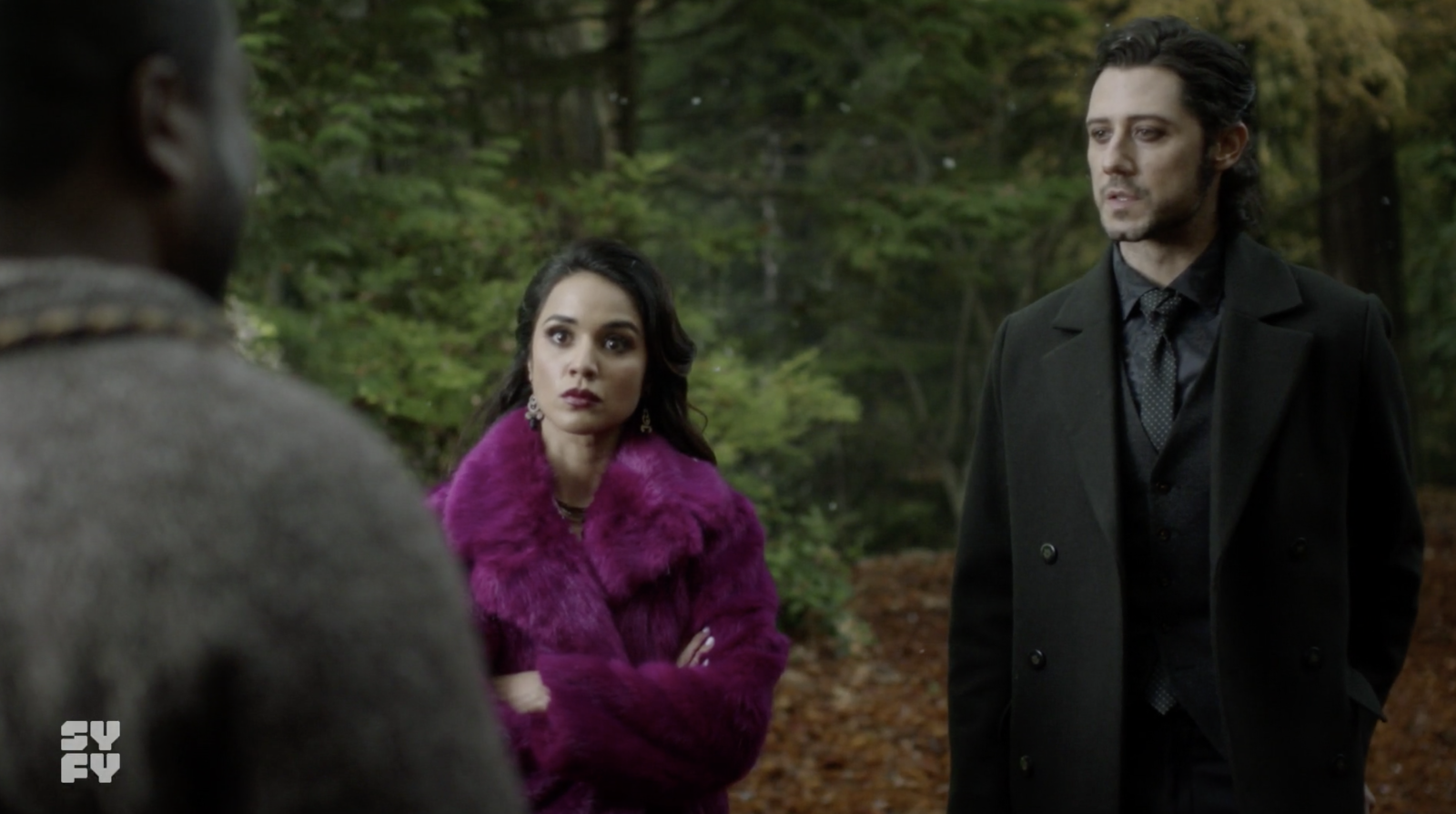 So, if you need me, I'll be reliving all of Quentin's heroic and epic moments on The Magicians and mourning this incredible loss.