1.
First, here's Princess Diana, Prince William, and Prince Harry vacationing in Saint-Tropez in the summer of 1997: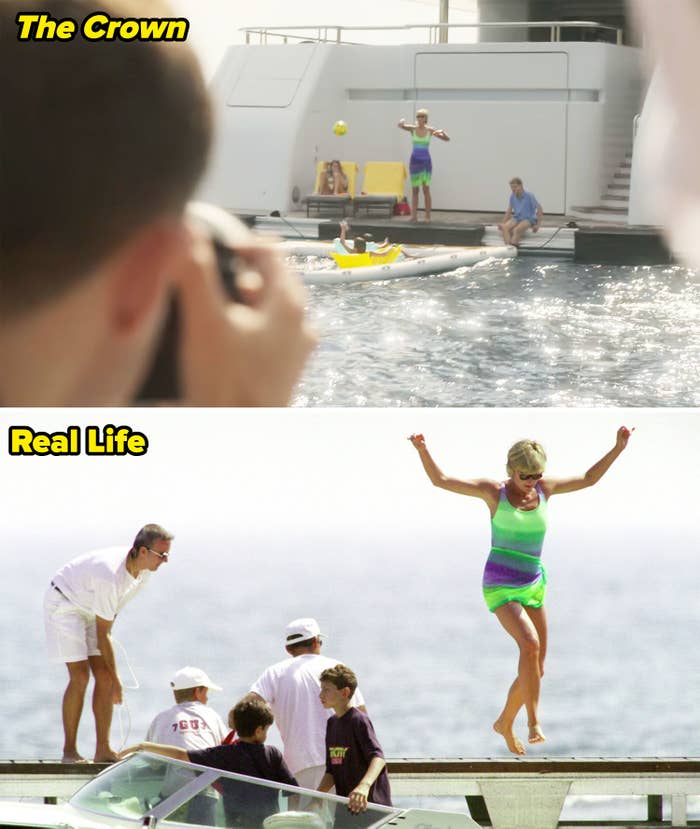 2.
Princess Diana and Prince Harry in the summer of 1997: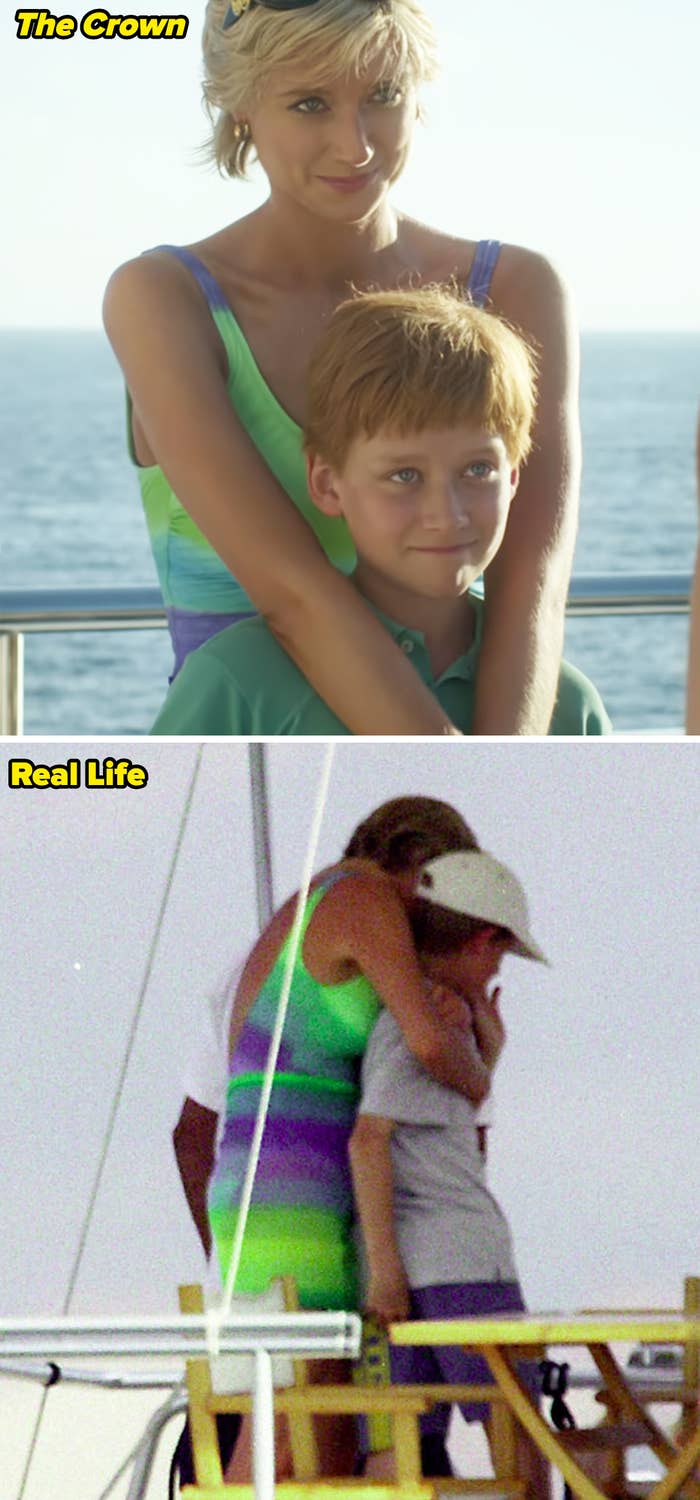 3.
Here's Princess Diana vacationing with Dodi Fayed, Prince William, and Prince Harry: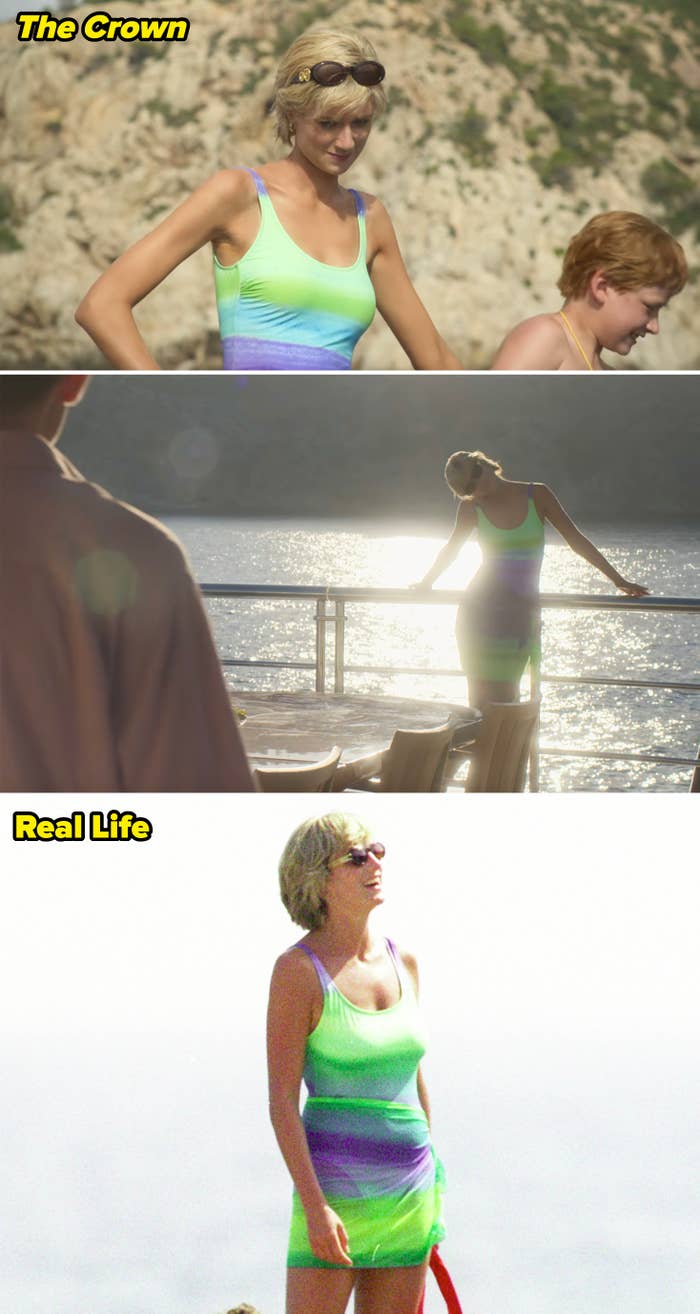 4.
Here's Princess Diana on vacation in Saint-Tropez wearing a leopard-printed bathing suit: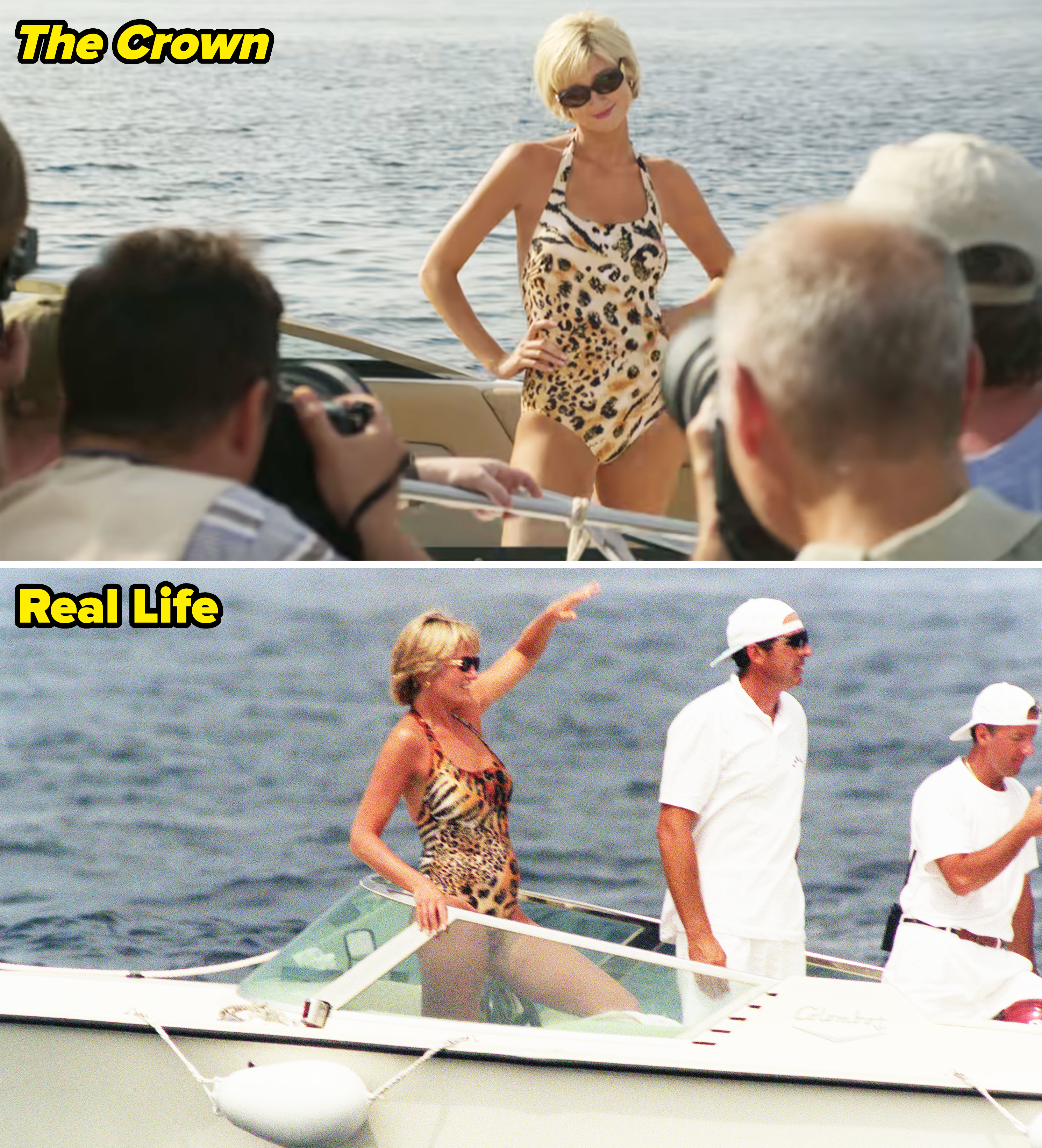 5.
An overview of Mohamed Al-Fayed and Dodi's house in Saint-Tropez, where Princess Diana vacationed in the summer of 1997: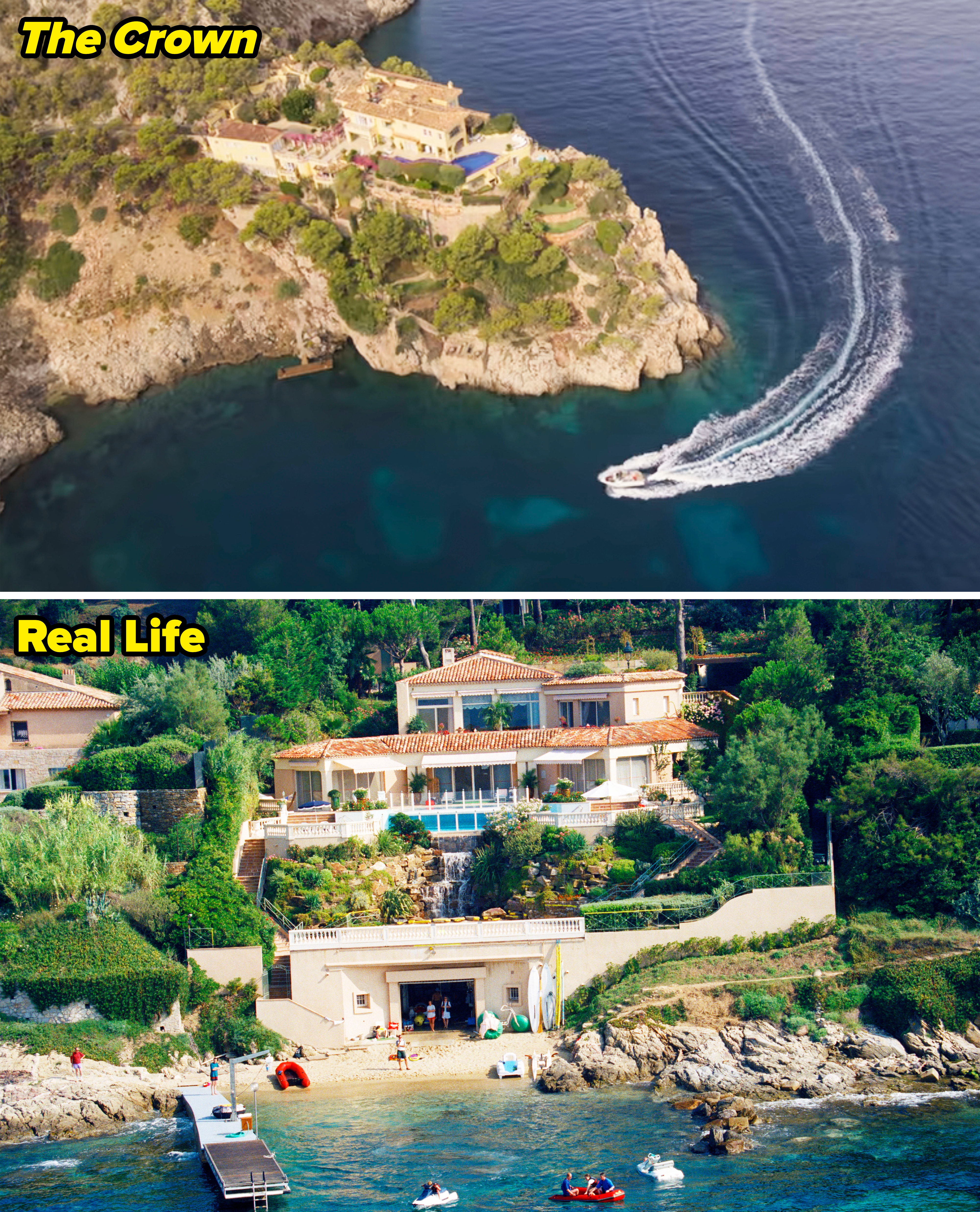 6.
Here's preparations for Camilla Parker Bowles's 50th birthday party at Highgrove House: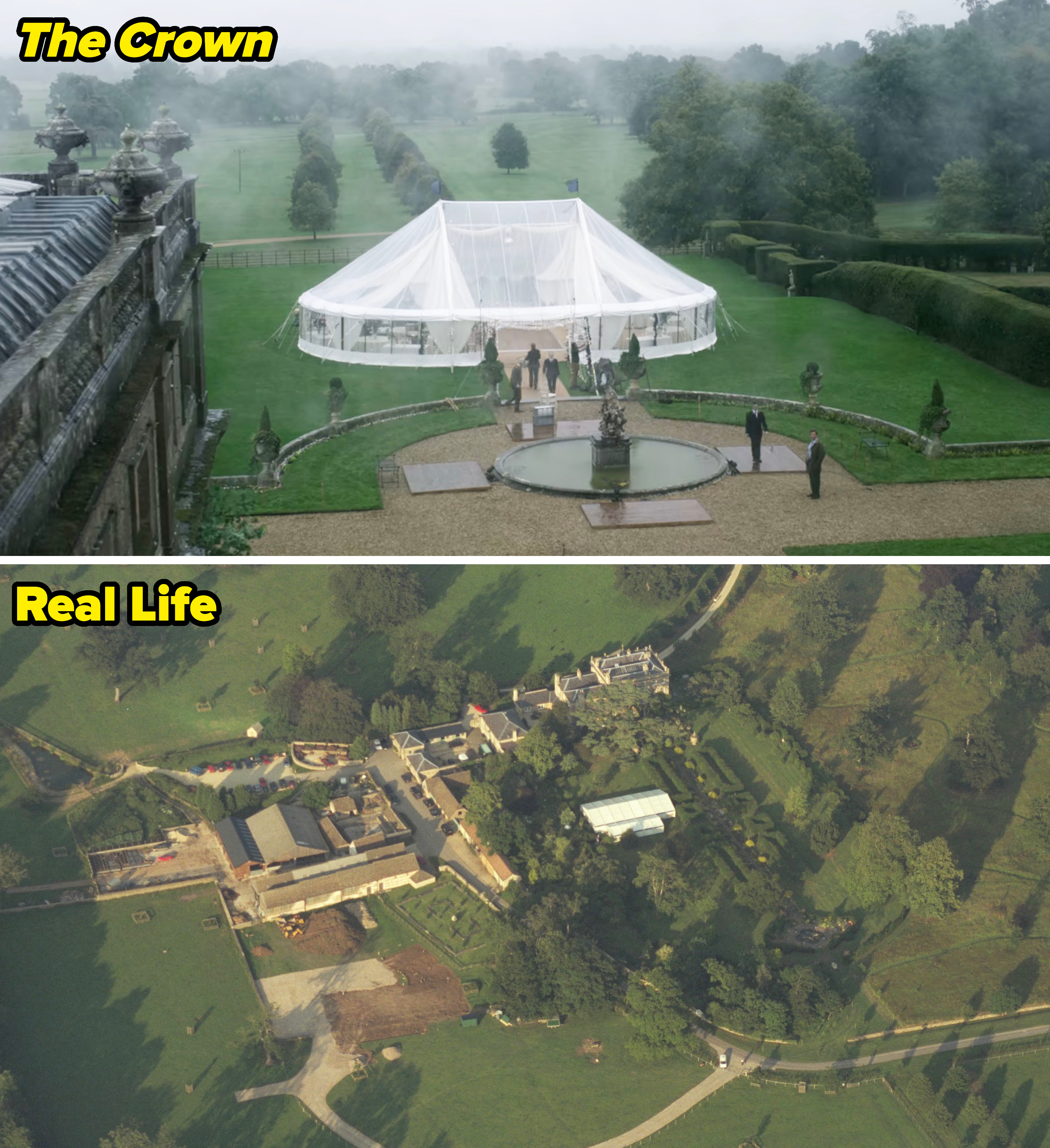 7.
Camilla Parker Bowles arriving for her 50th birthday celebration at Highgrove House in 1997: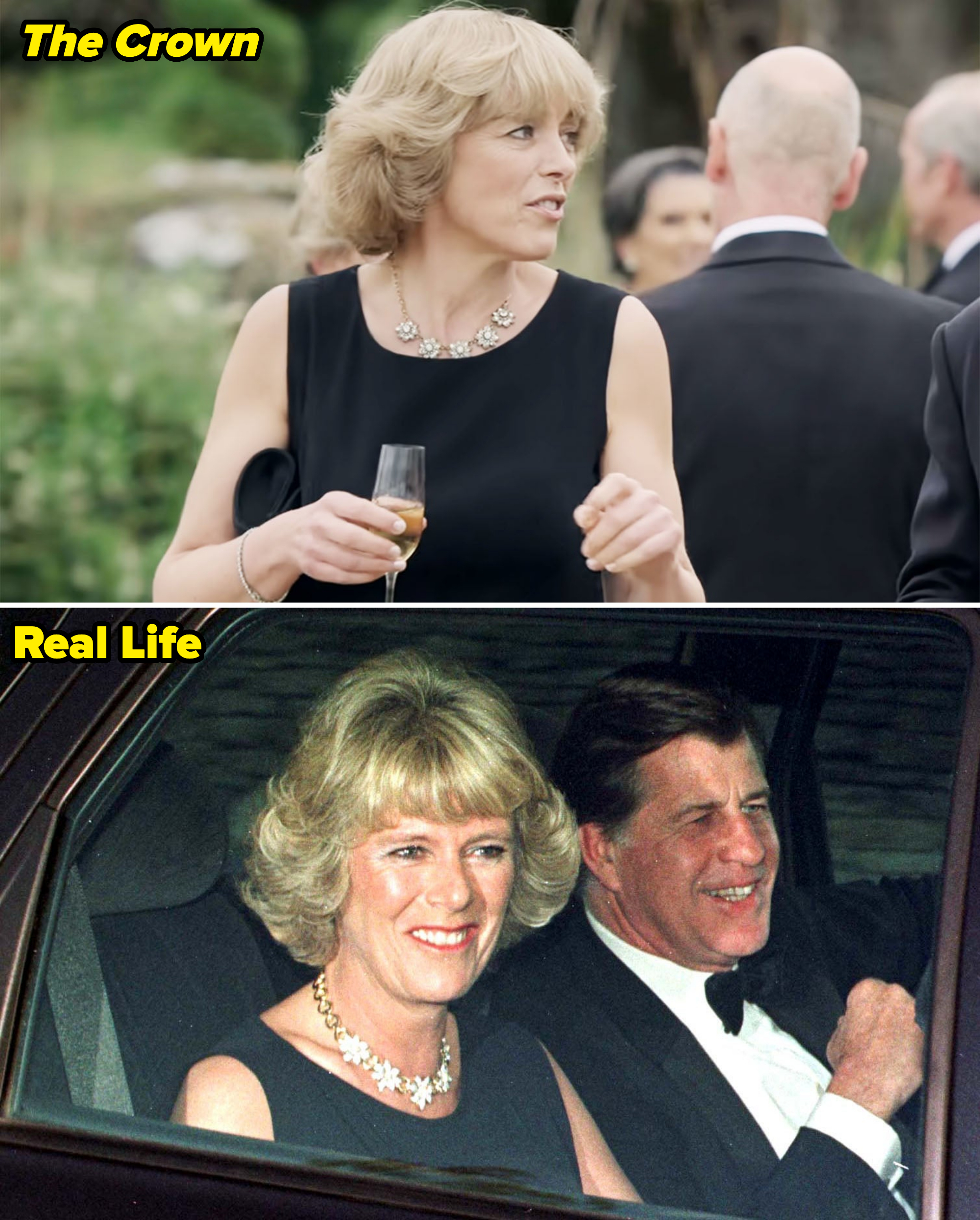 8.
Here's Princess Diana visiting Bosnia in August 1997, as part of her campaign to raise awareness about the devastating effects of landmines in the area: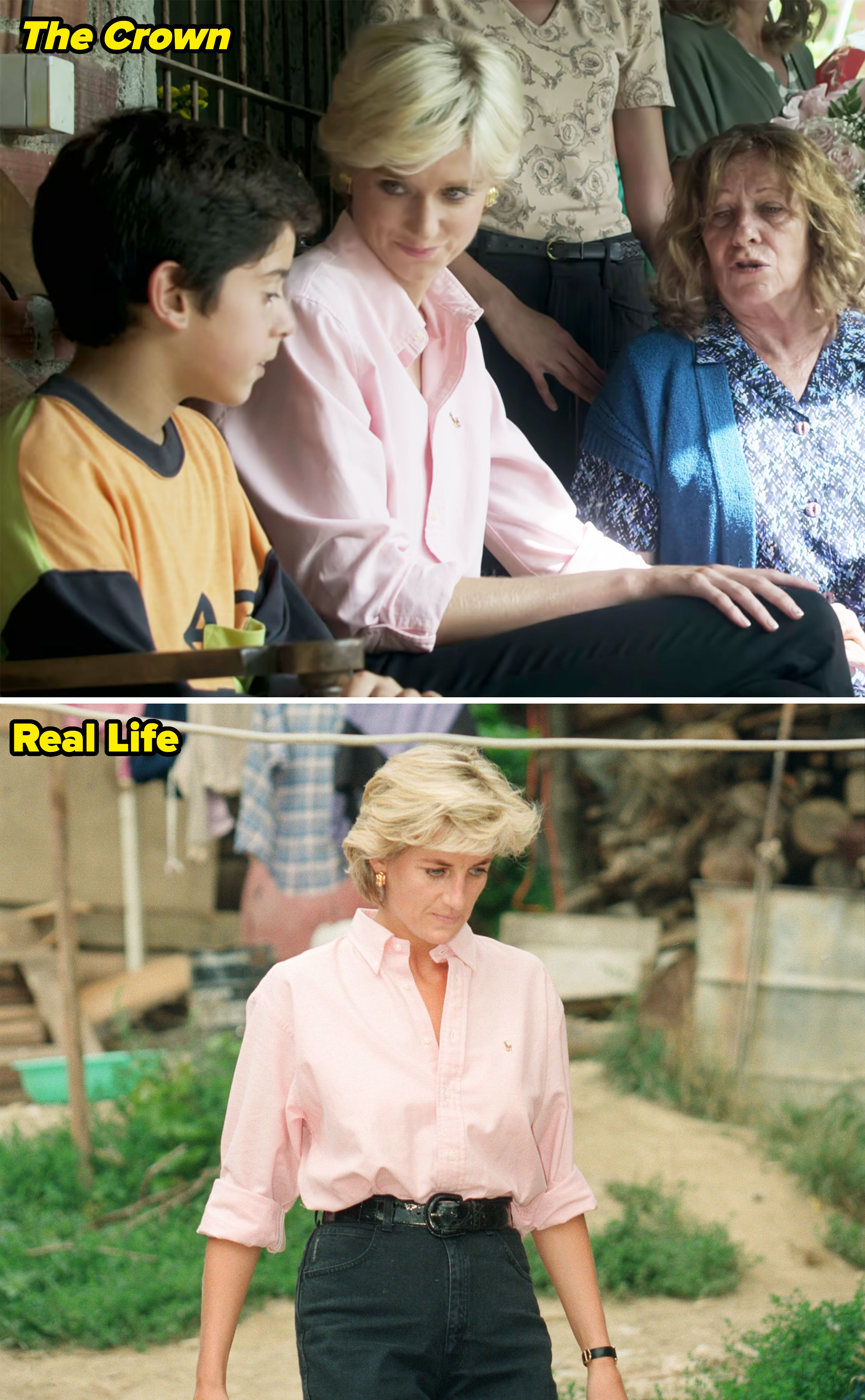 9.
And, here's another photo of Princess Diana in Angola raising awareness for landmines as well.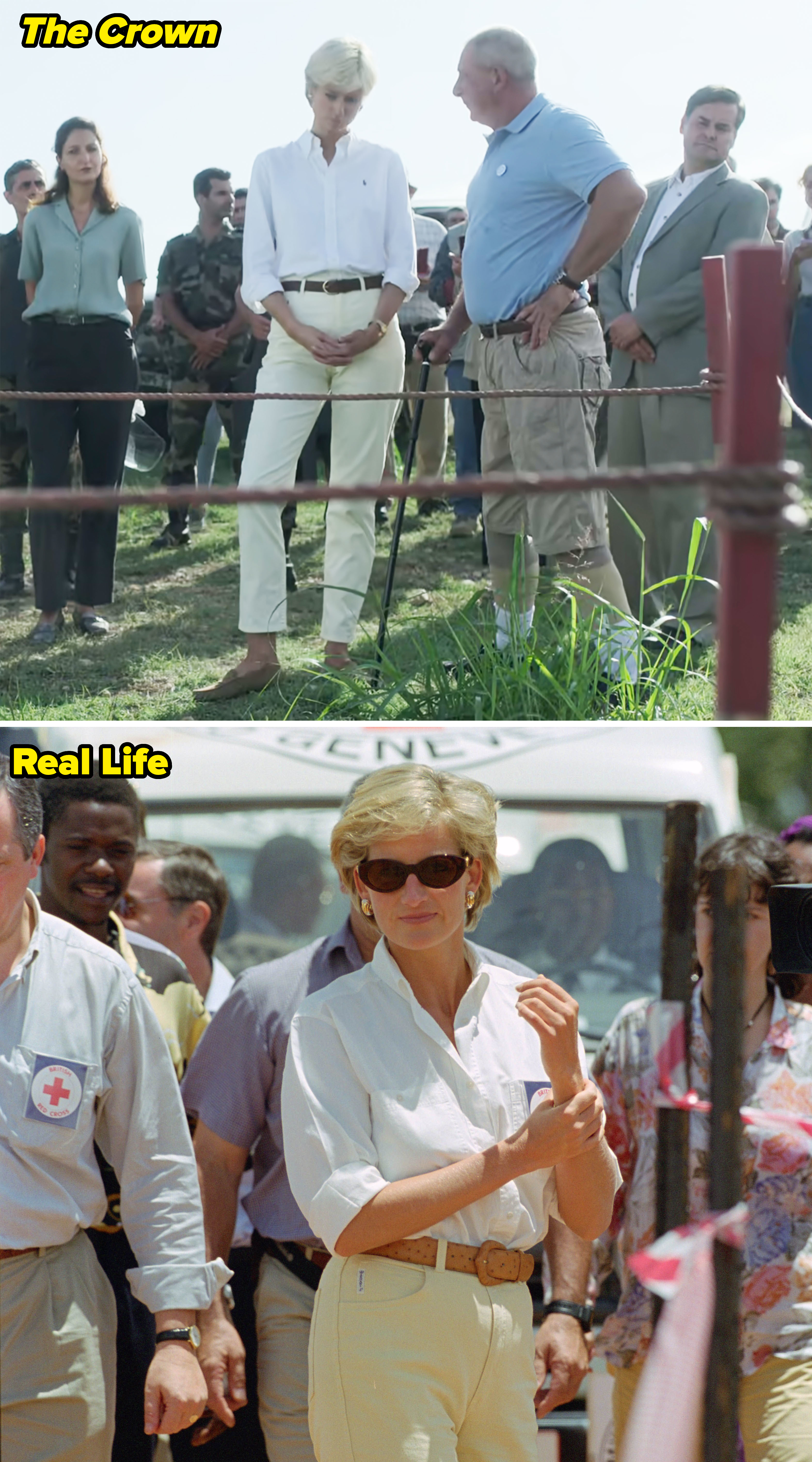 10.
Princess Diana walking through a minefield that was being cleared by the charity Halo in Huambo in Angola in 1997: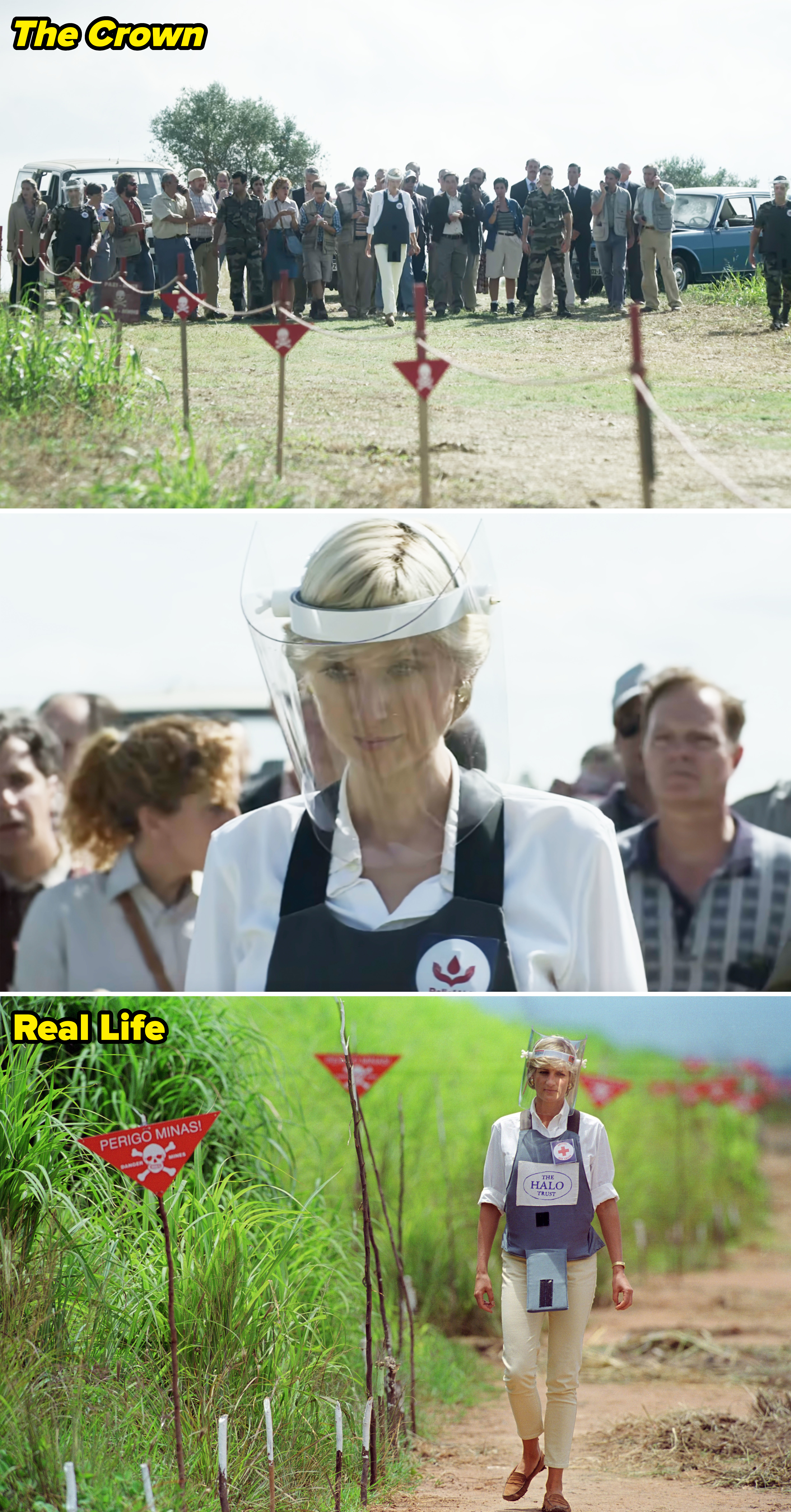 11.
Here's the famous photo of Diana and Dodi kissing on the front page of the Sunday Mirror: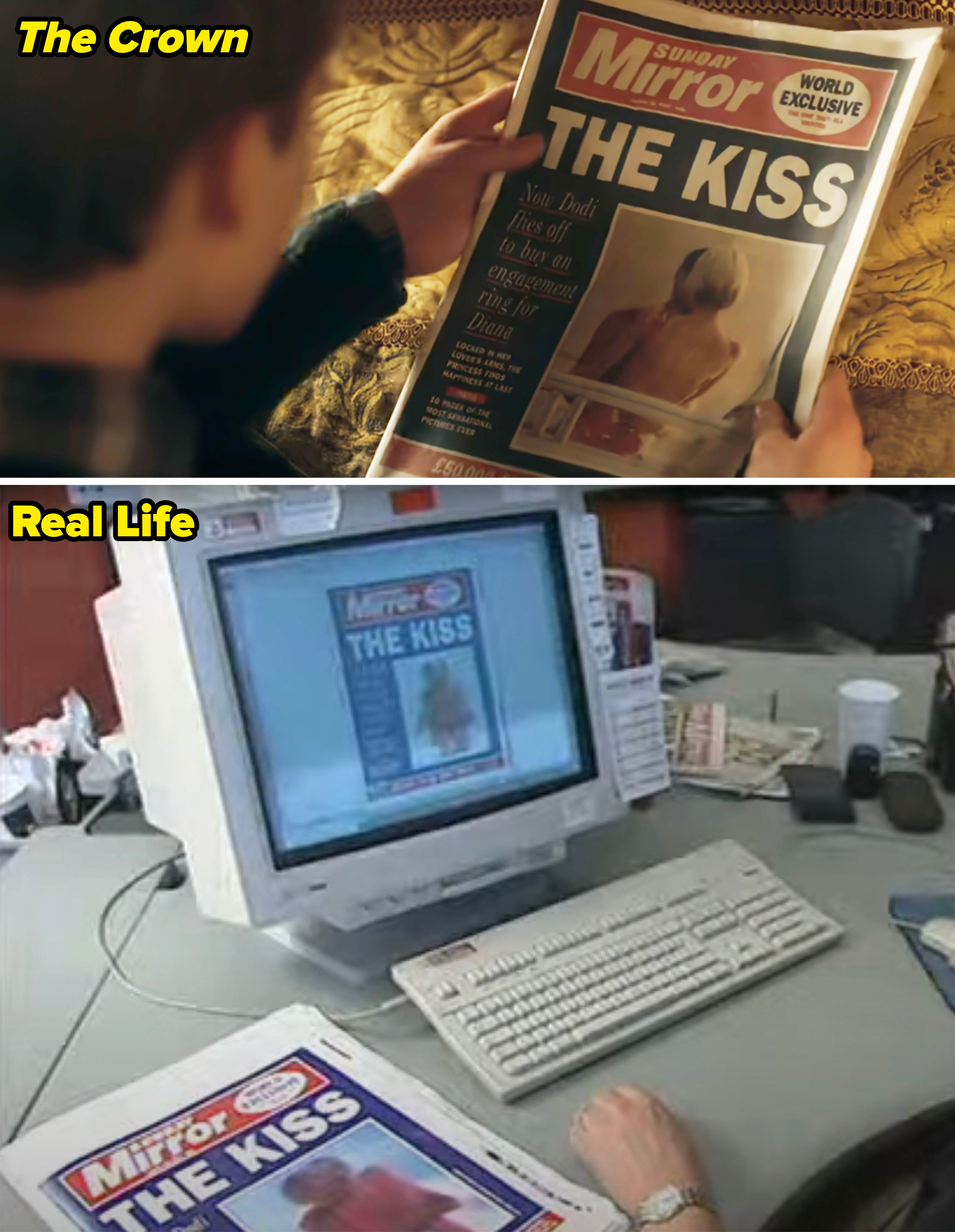 12.
Here's Prince William, Prince Charles, and Prince Harry posing for photos in Balmoral in 1997: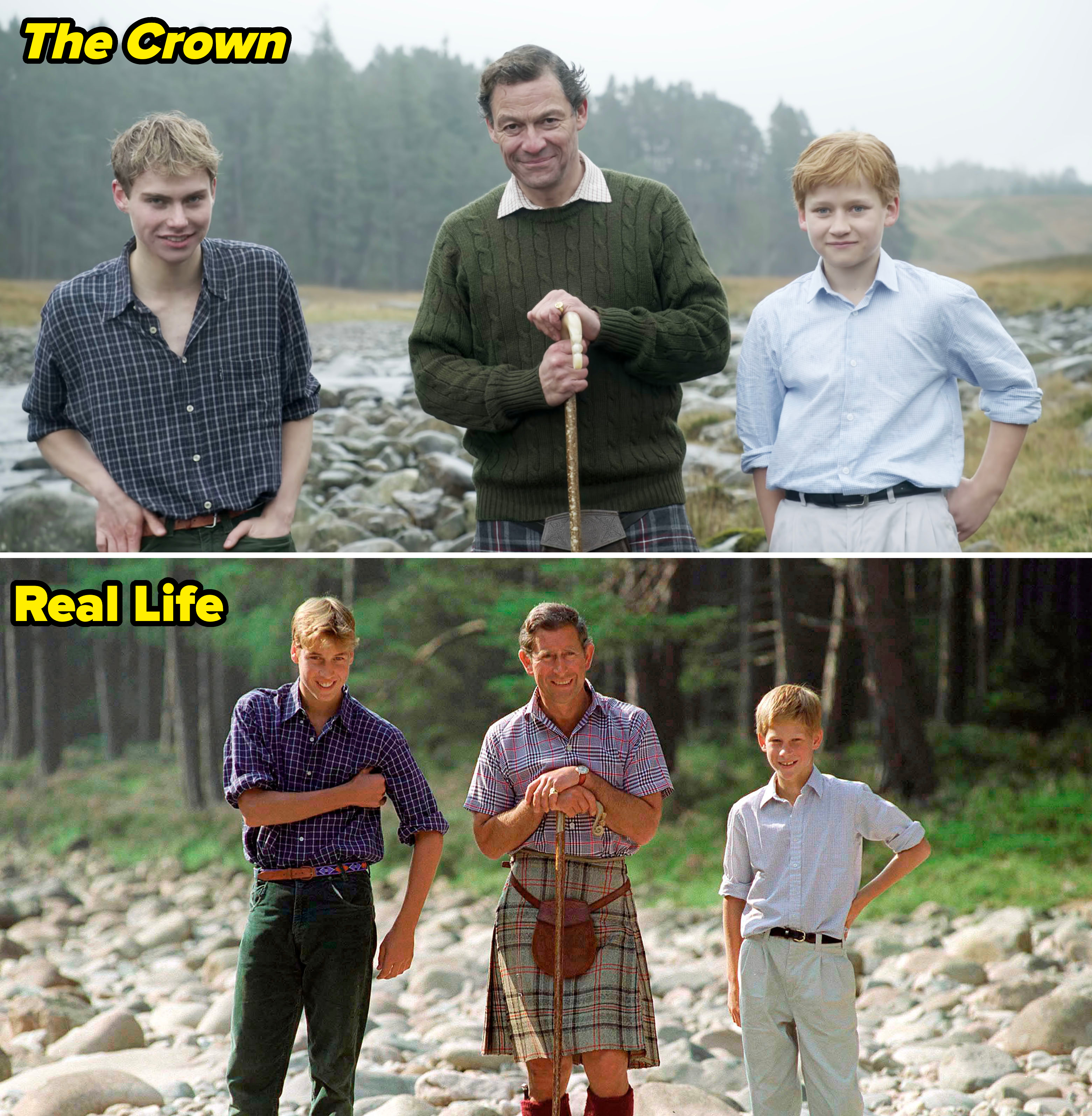 13.
And here they all are with their dog Widgeon while they throw stones during the same photoshoot: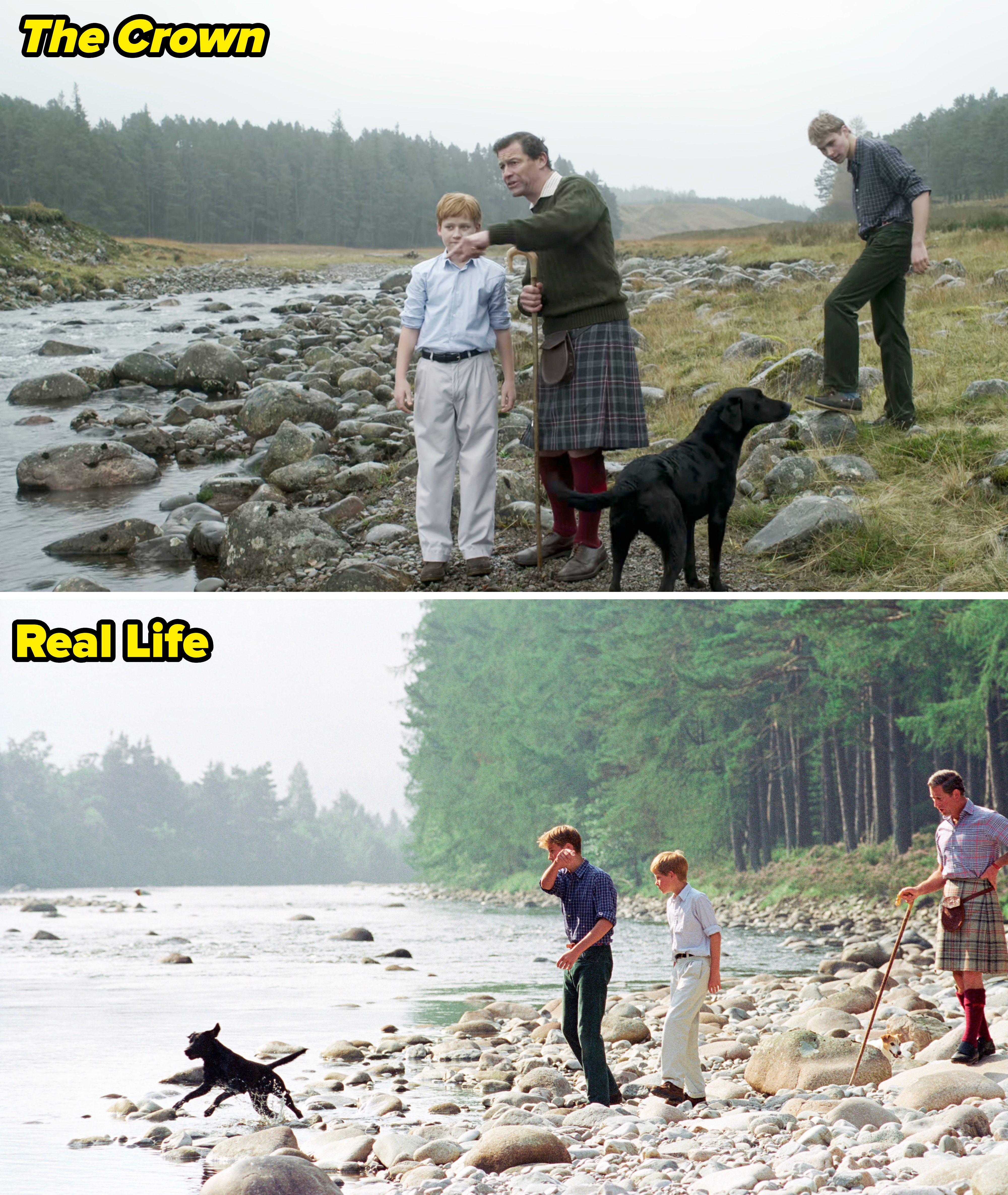 14.
Princess Diana sitting on the edge of a yacht in 1997, shortly after photos of her and Dodi kissing were published as well as her attending Gianni Versace's funeral: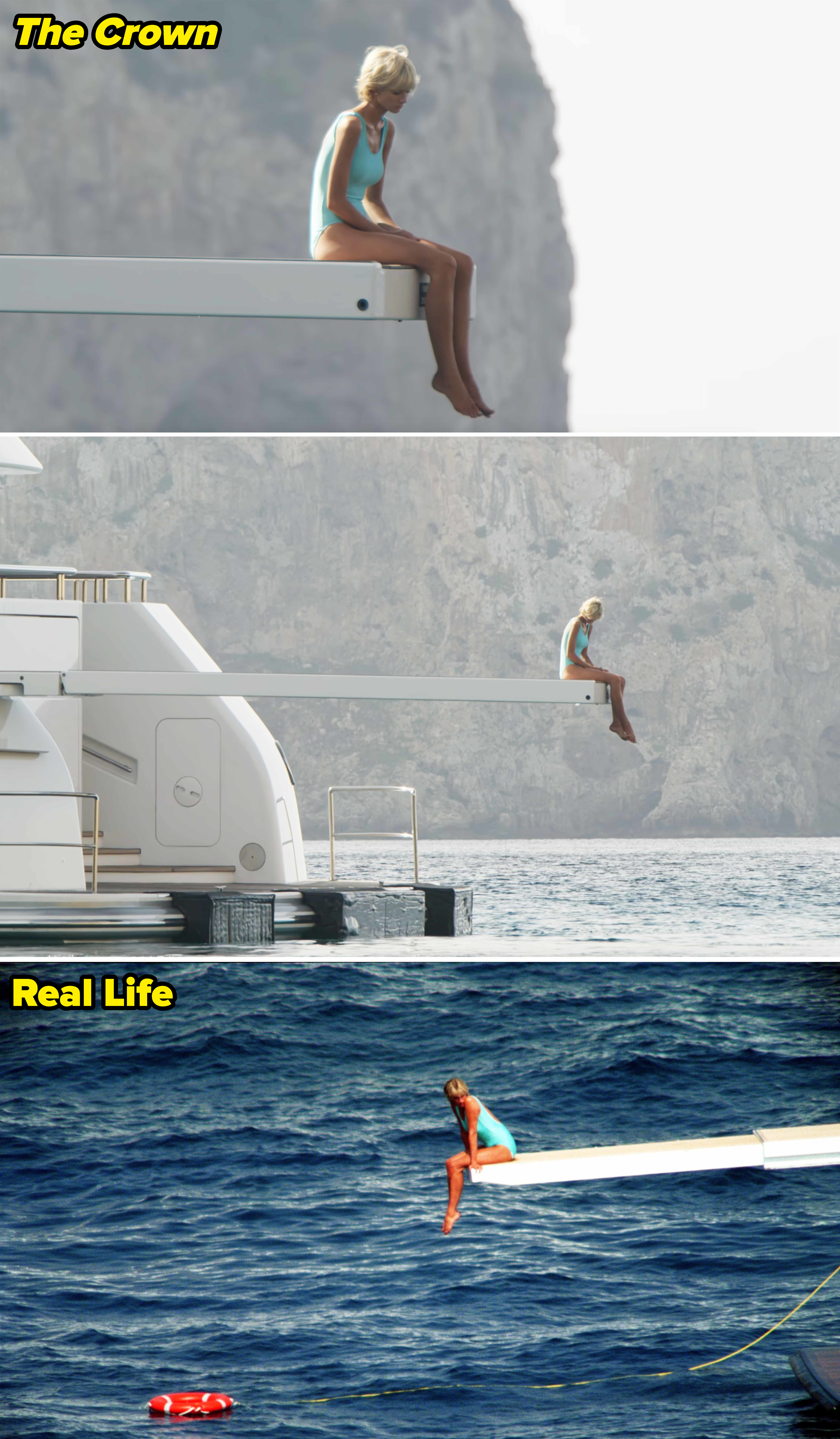 15.
Surveillance footage that was eventually released of Dodi going to buy a reported engagement ring for Princess Diana hours before their deaths: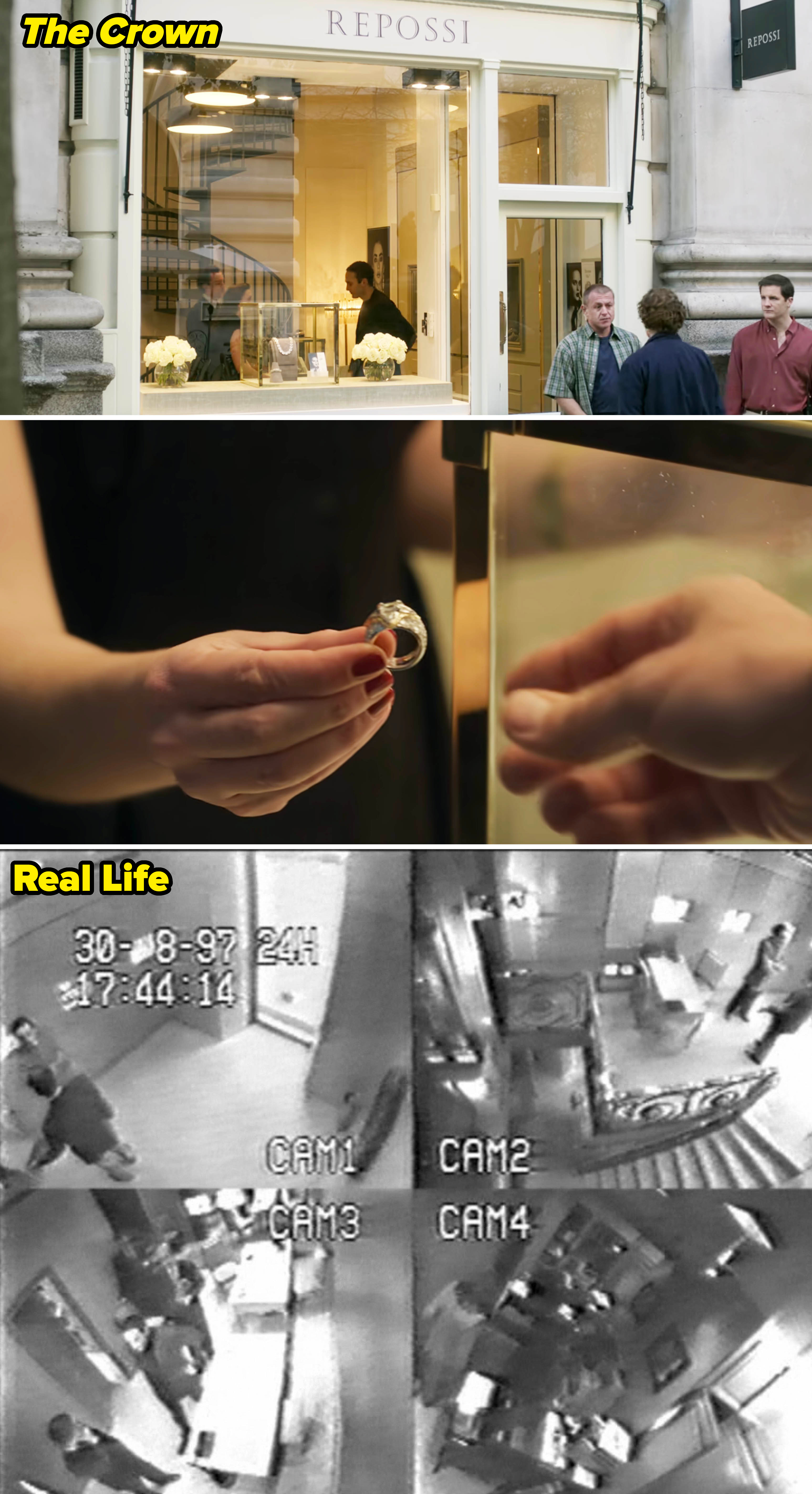 16.
Here's the main entrance at the Ritz in Paris, where Princess Diana and Dodi stayed before their deaths in 1997: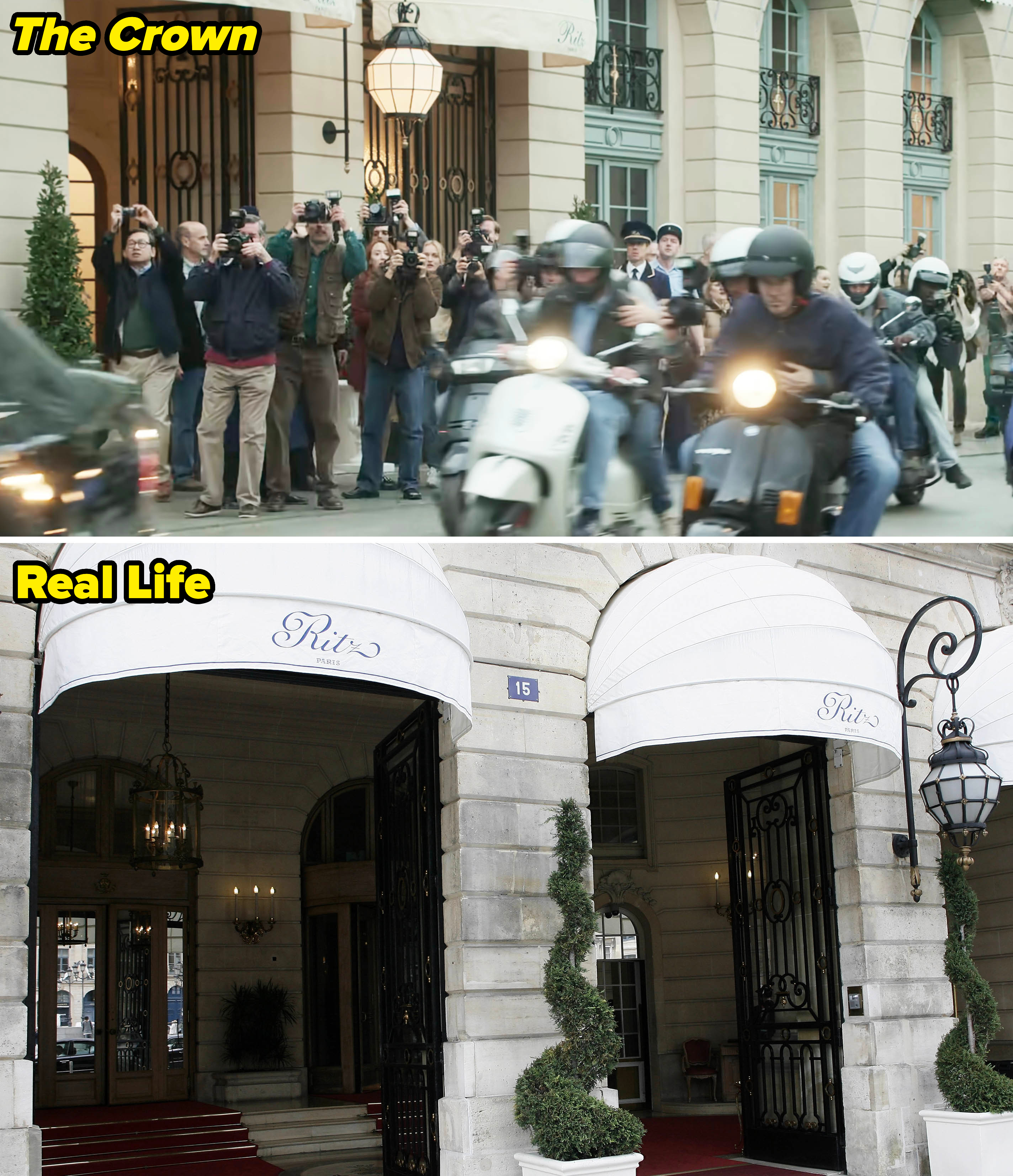 17.
Trevor Rees-Jones, Henri Paul, Princess Diana, and Dodi Fayed shortly before the fatal car crash on Aug. 31, 1997 where Diana, Dodi, and Henri died: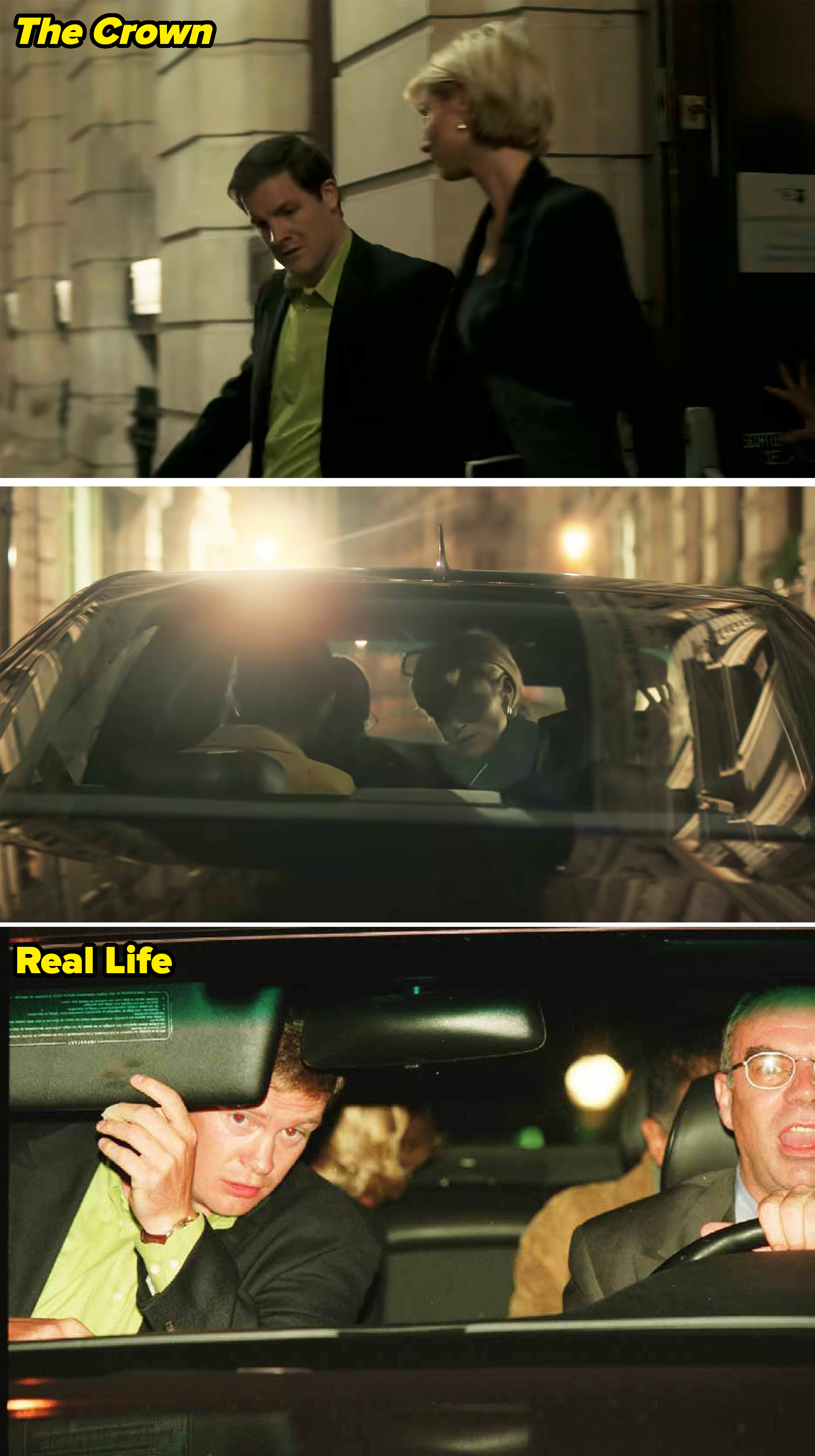 18.
While The Crown does not show inside the tunnel in Paris where Princess Diana and Dodi crashed, here's what paparazzi captured that evening: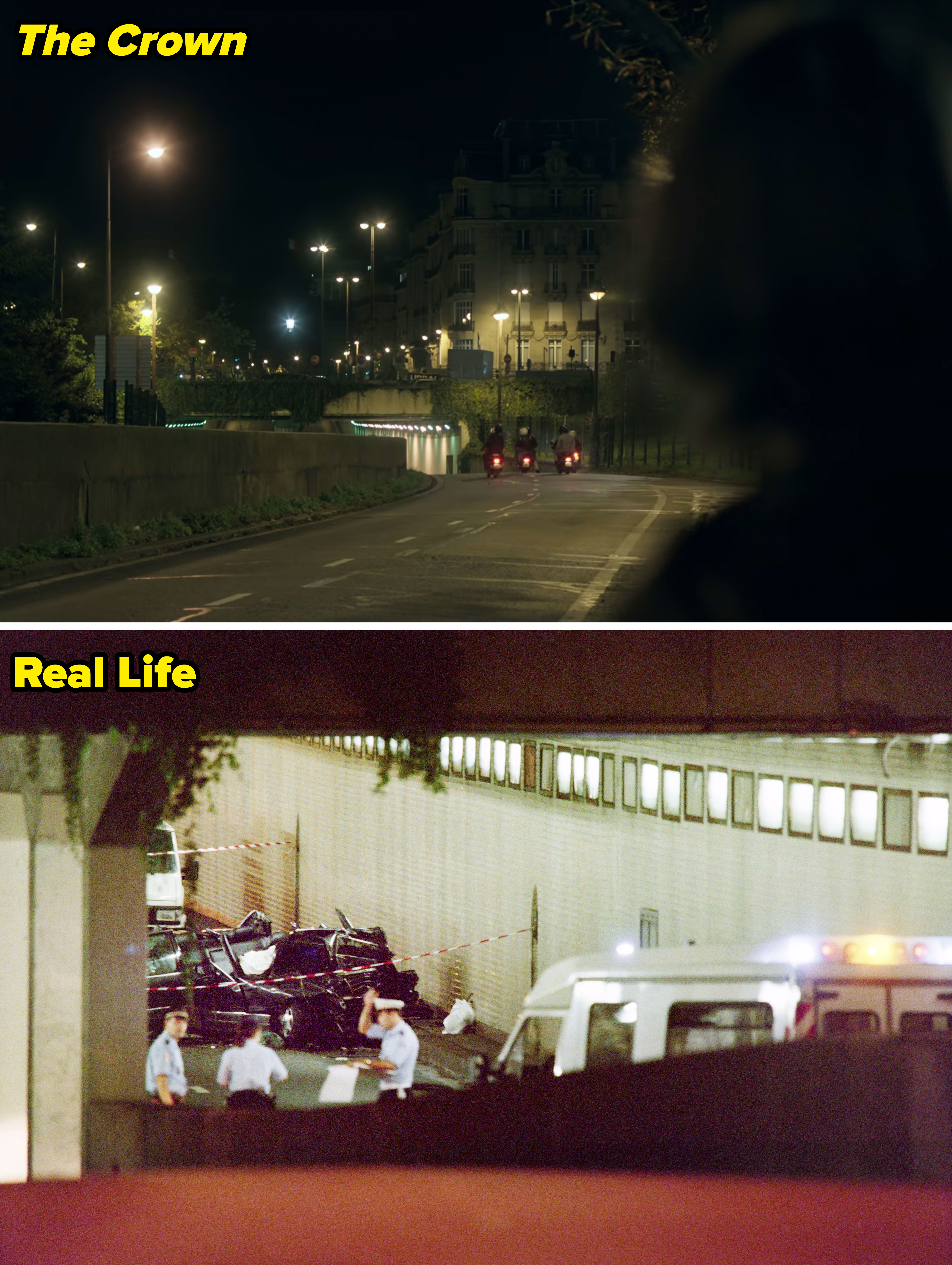 19.
Prince Charles, Prince William, and Prince Harry attending church near the Balmoral Estate the morning after Princess Diana's death: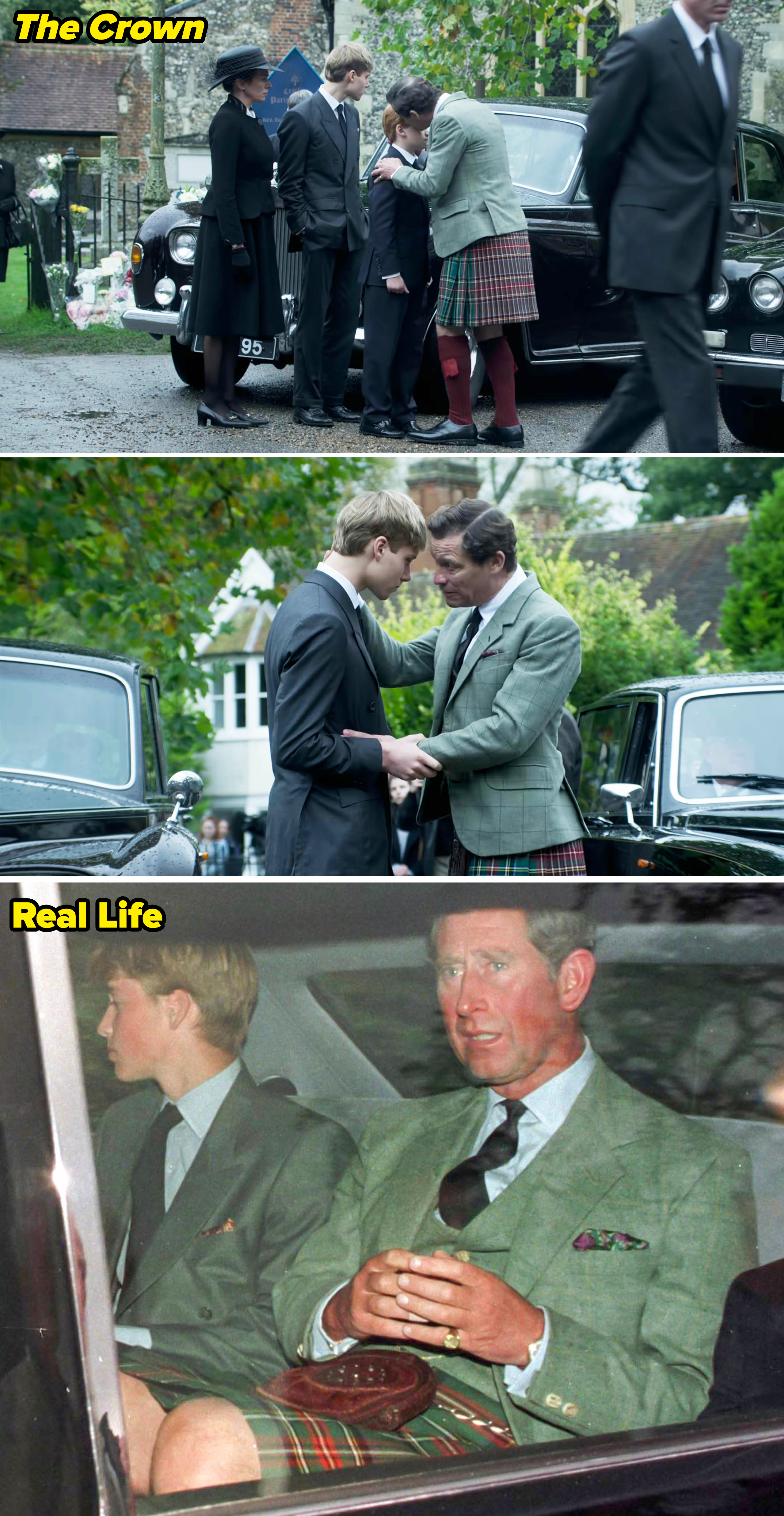 20.
Here's Prince Charles arriving at Paris's Pitie-Salpetriere Hospital where Princess Diana died: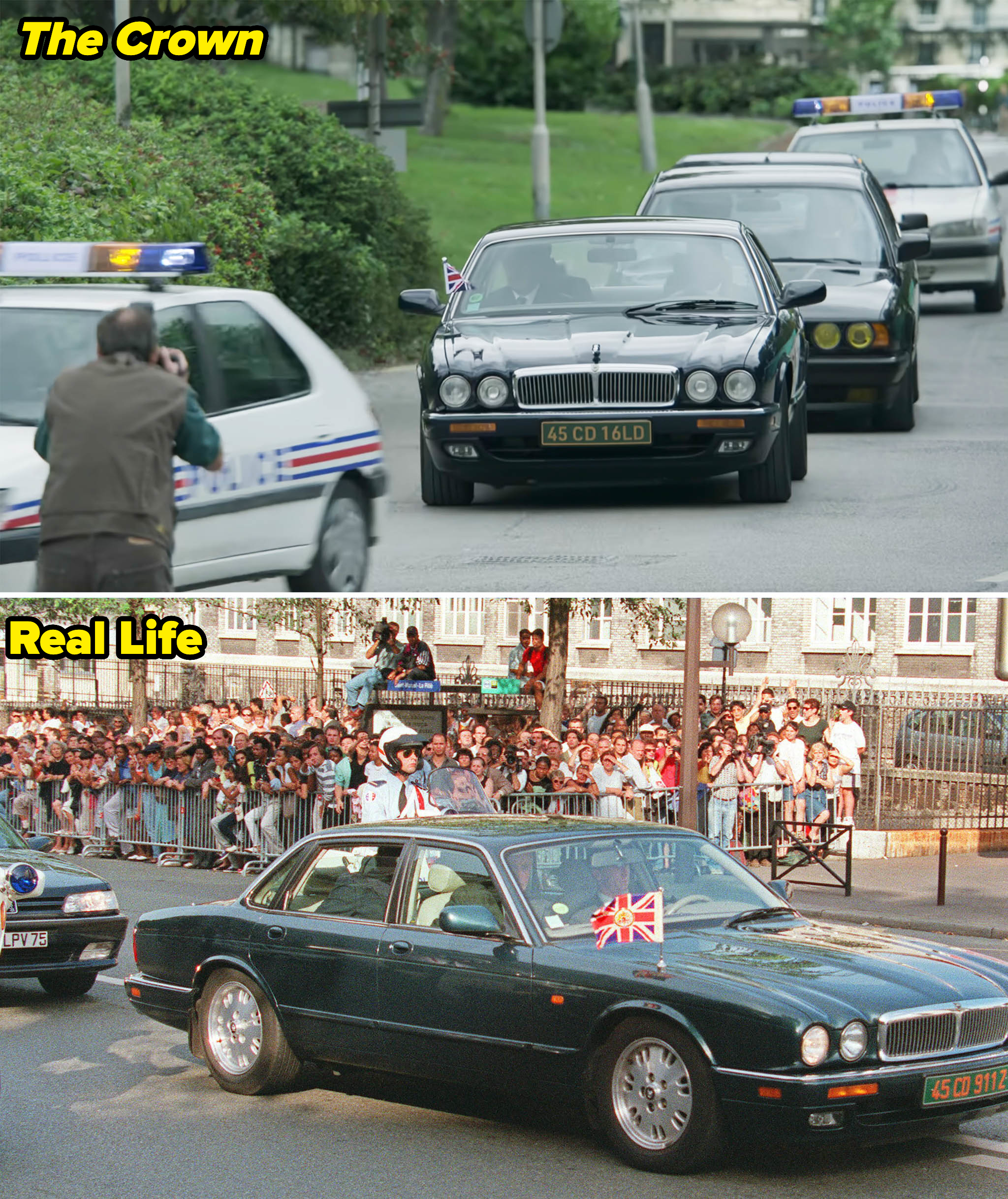 21.
And here he was being photographed entering the hospital in Paris: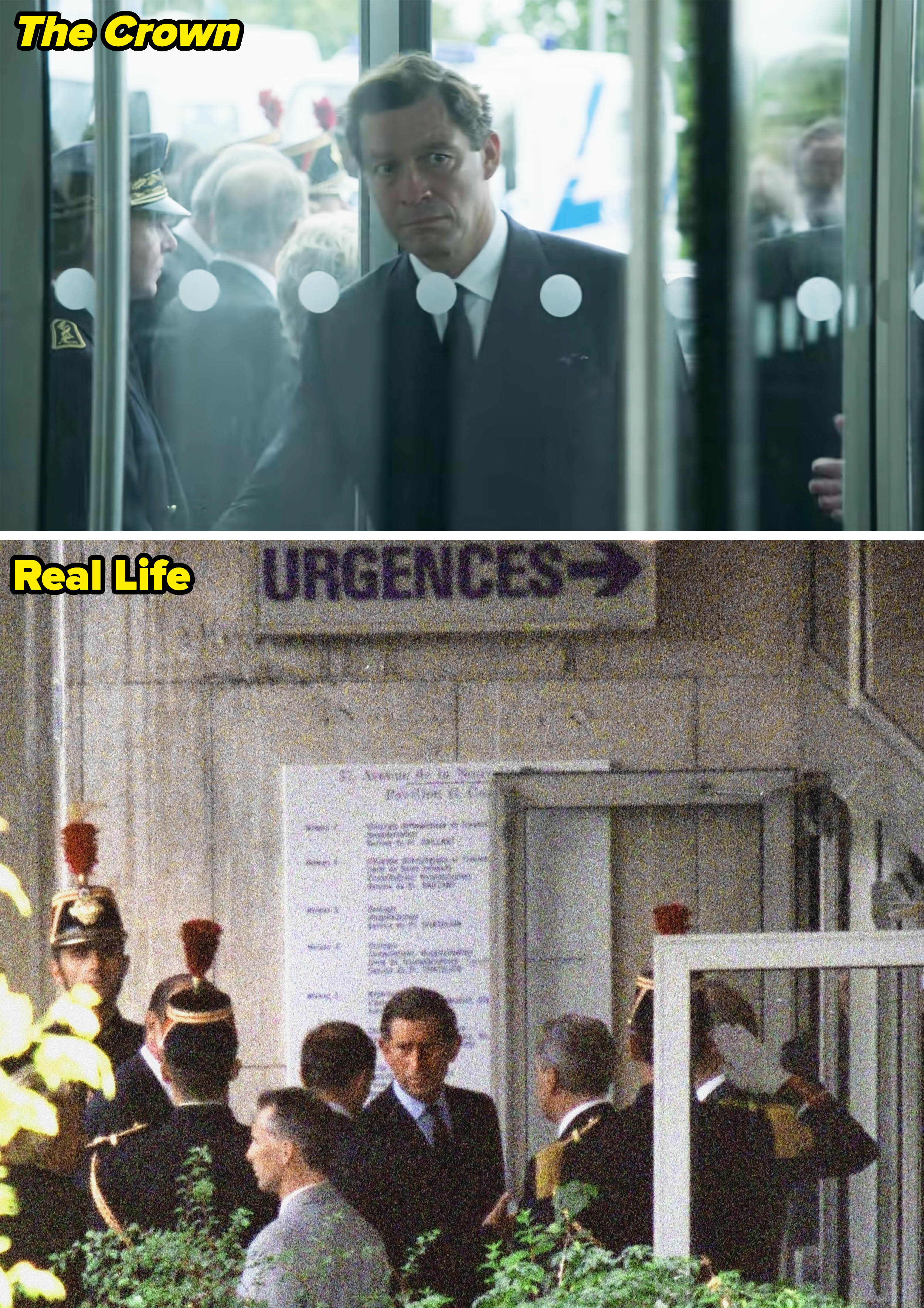 22.
The coffin of Princess Diana arriving at RAF Northolt, the Royal Air Force station in West London: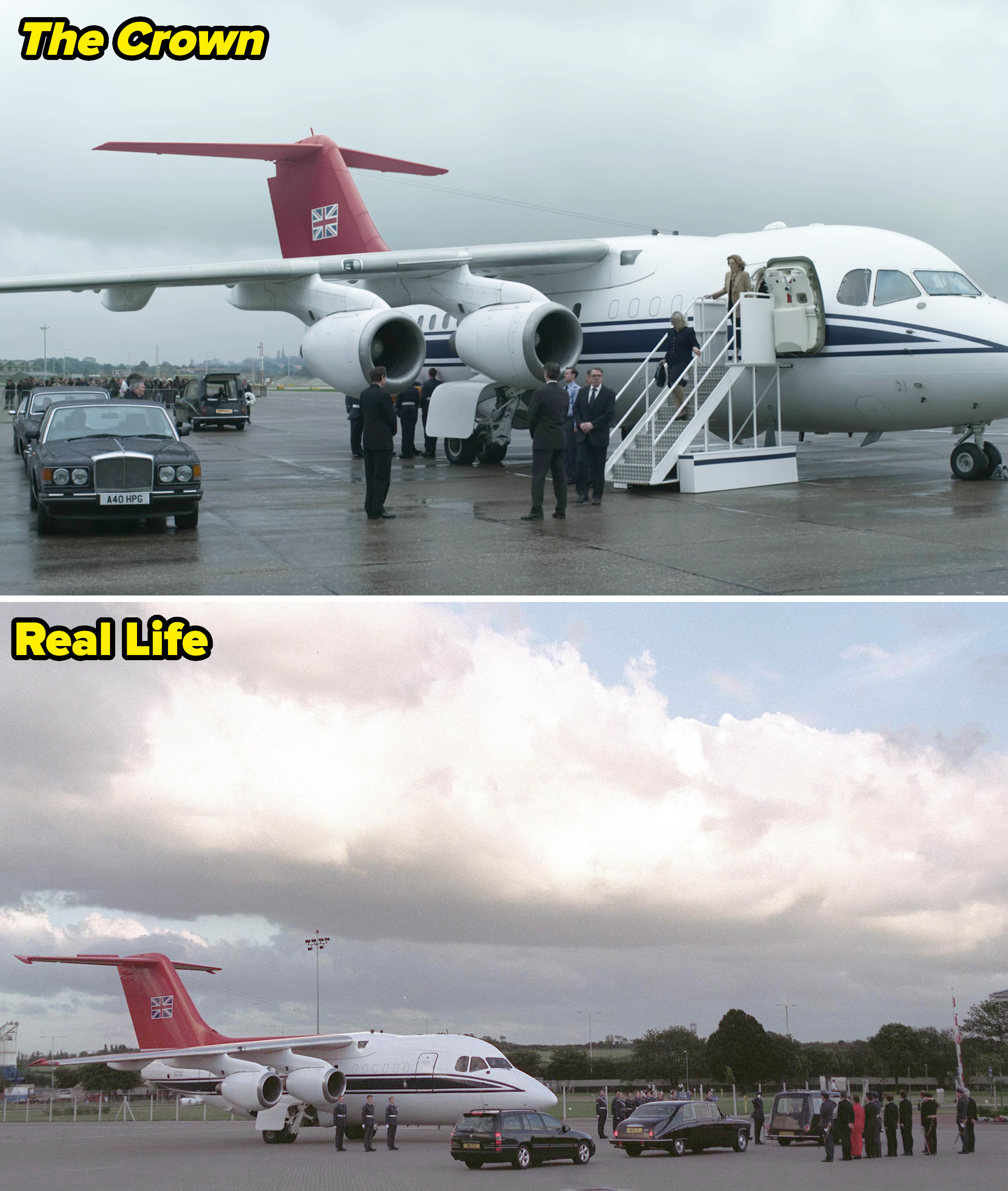 23.
And here's the coffin of Princess Diana being carried from the airplane to a car, draped in a Royal Standard Flag, which represents the Sovereign and the UK: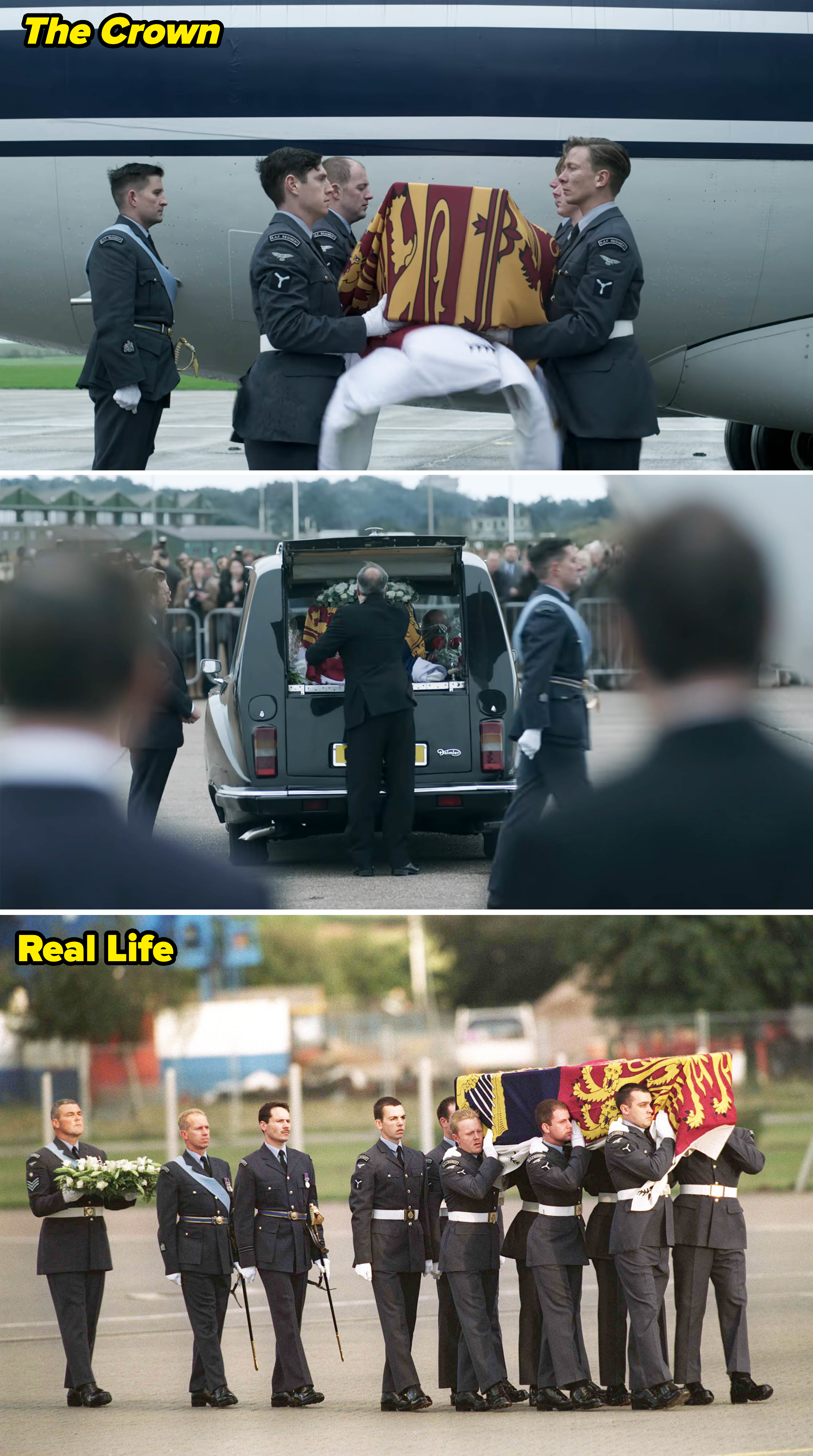 24.
Flowers and other gifts that were placed outside the gates of Buckingham Palace following Princess Diana's death: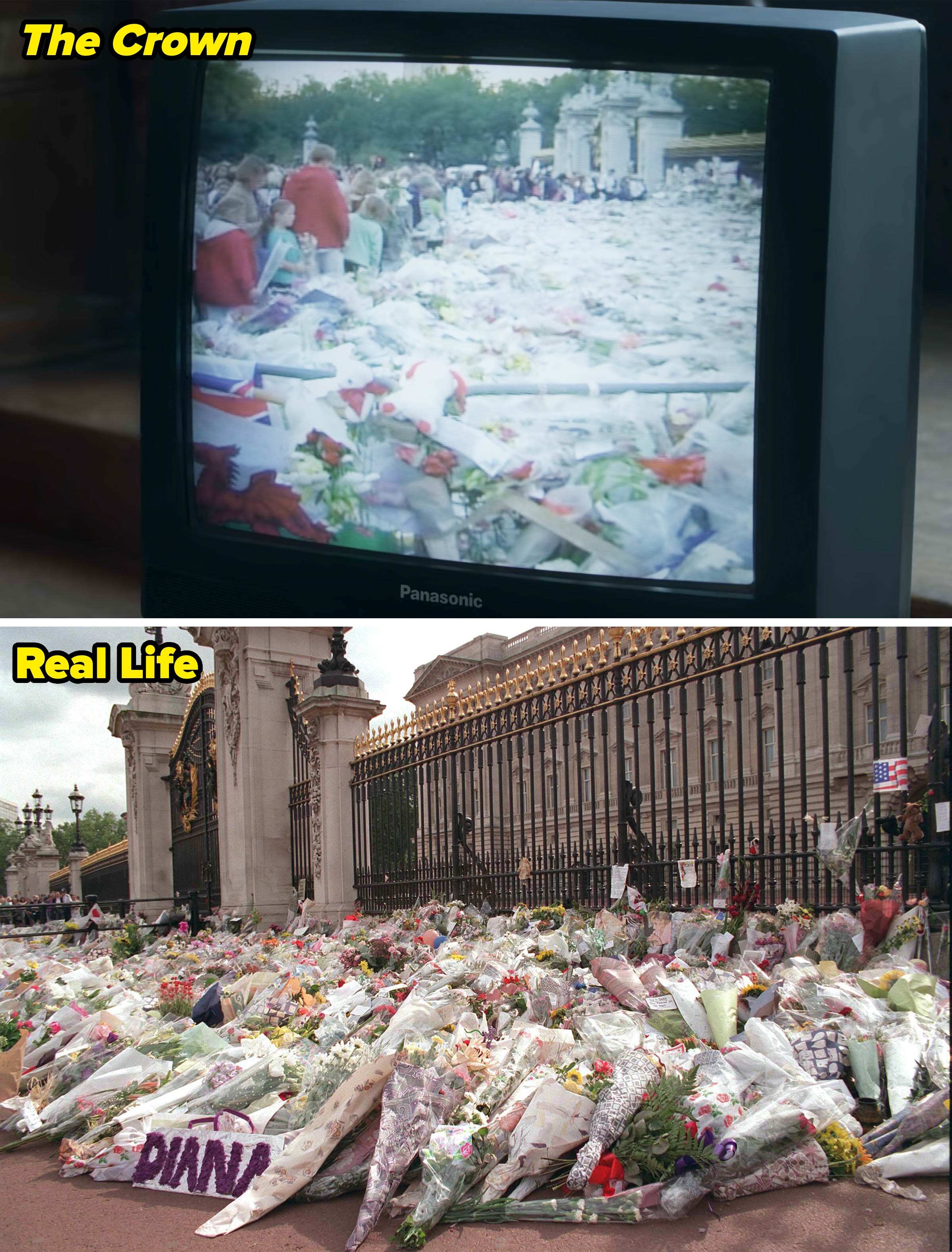 25.
Queen Elizabeth II's live broadcast expressing her sadness for Princess Diana's death in 1997:
26.
Here's the memorial that was set up in Harrods in the UK in honor of Princess Diana and Dodi: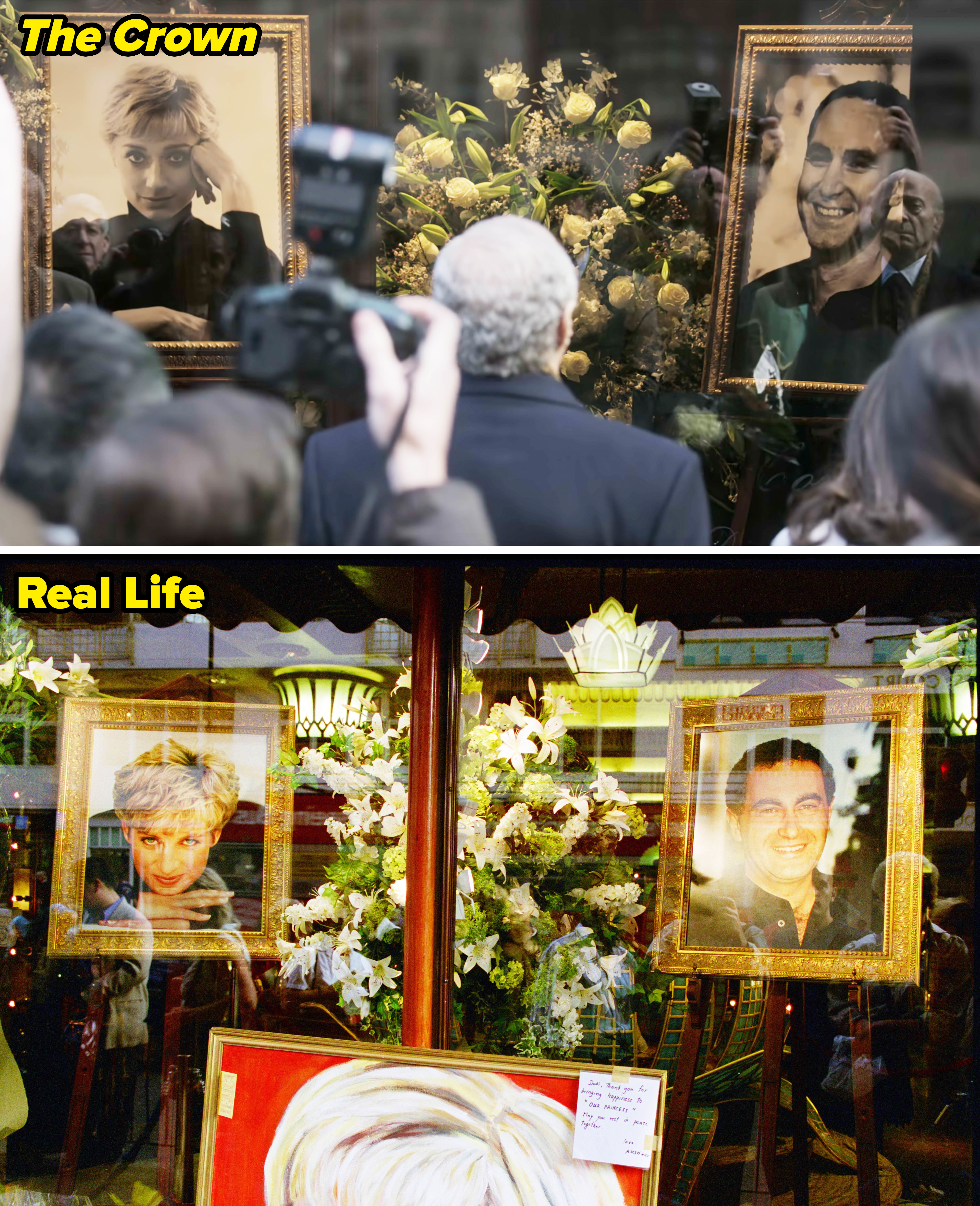 27.
The letter Prince Harry and Prince William wrote for their mother Princess Diana on top of her coffin during her funeral on Sept. 6, 1997:
28.
Prince Philip, Prince William, Charles Spencer, Prince Charles, and Prince Harry walking behind the funeral procession for Princess Diana:
29.
And finally, here's another look at the funeral procession toward Westminster Abbey for Princess Diana's funeral service:
What did you think of The Crown Season 6, Part 1? Tell us in the comments below.
The Crown Season 6, Part 2, aka the final six episodes of the series, drop on Netflix on Dec. 14.