The "Schitt's Creek" Cast Held A Socially Distant Emmys Party For Themselves, And It's Adorable
I love them all with my whole heart.
Well, to say this year's Emmy Awards looks a little different is an understatement — for the first time ever the show will be remote due to COVID-19.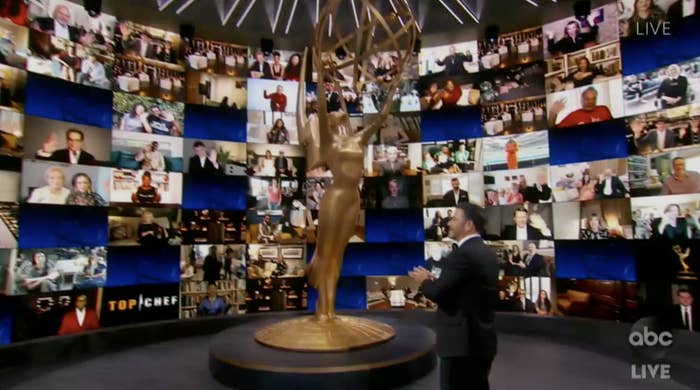 And one of the things missing this year is a traditional red carpet, which means celebs had to find creative and new ways to celebrate this special night from home.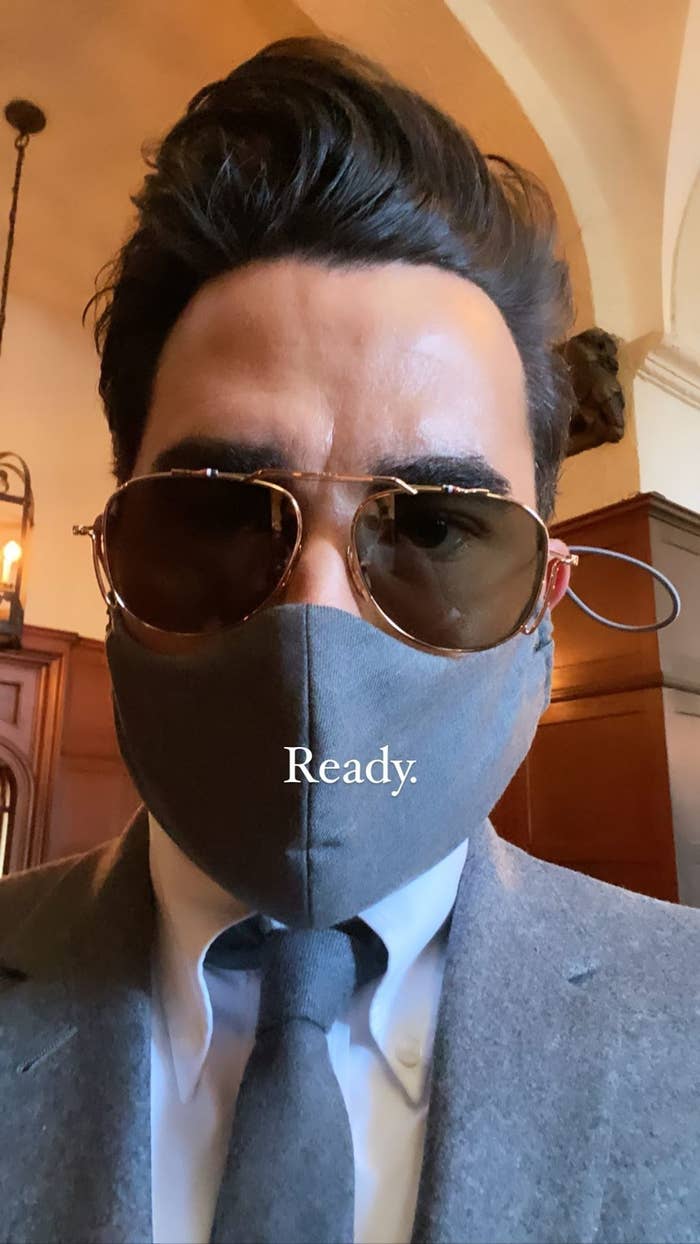 Well, the cast and team of Schitt's Creek did something extra special to celebrate their 15 Emmy nominations and it's simply the best.
Leading up to the Emmys, the cast and team all got tested for COVID-19 and isolated so they could spend this momentous occasion together.
And they even set up their own red carpet so they could take photos, show off their outfits, and just have a great time together.
Here's Eugene Levy rocking an amazing suit:
Here's the gorgeous Catherine O'Hara wearing an outfit Moira would be proud of:
Annie Murphy is adorable and all that is playing in my head is "A Little Bit Alexis" after seeing this:
And of course, Dan Levy looks incredible wearing an outfit worthy of an "Ew, David":
Also, here's what everyone looked like during the actual ceremony — they are so cute with their masks.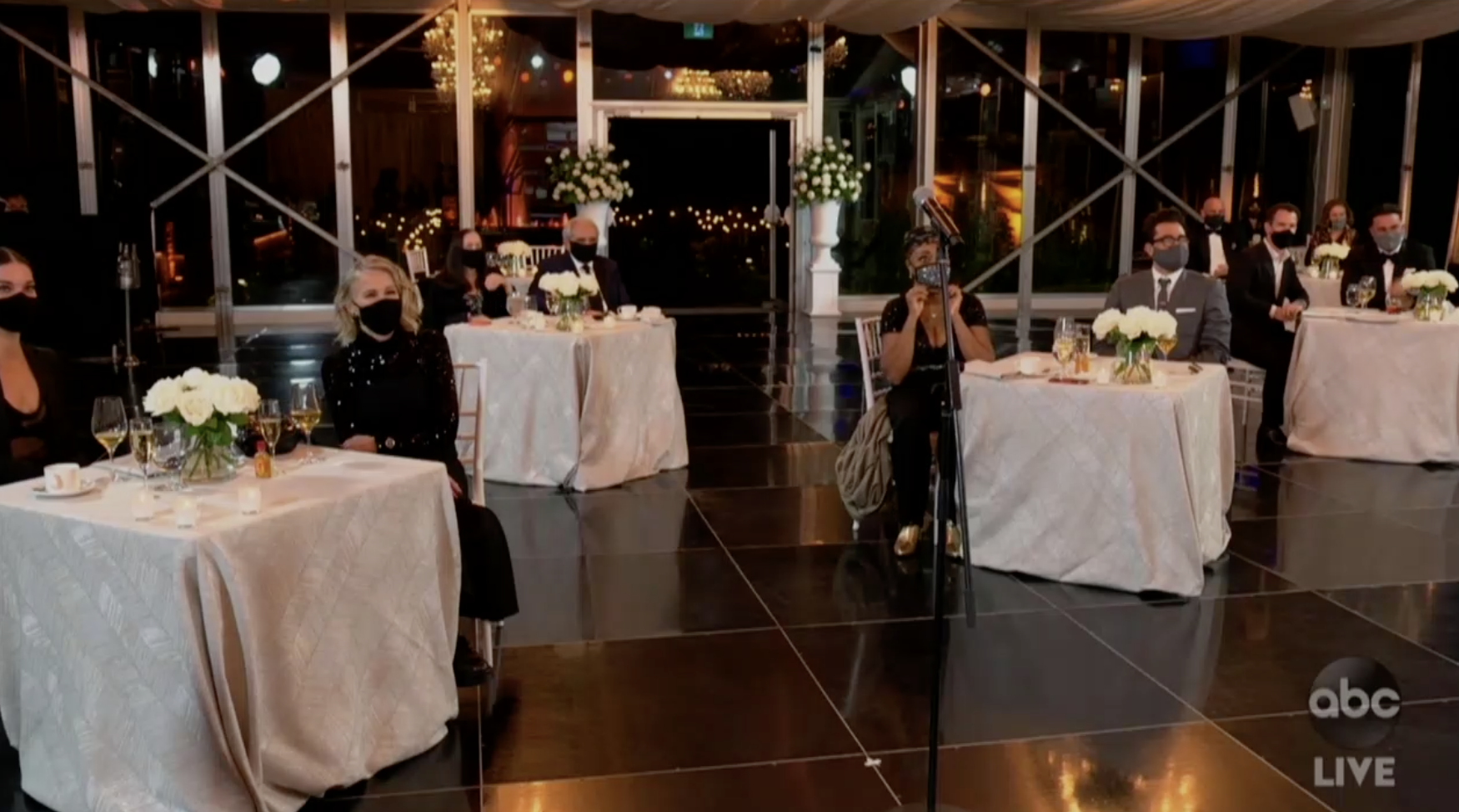 And here's everyone celebrating Catherine O'Hara's big win for Best Lead Actress in a Comedy Series!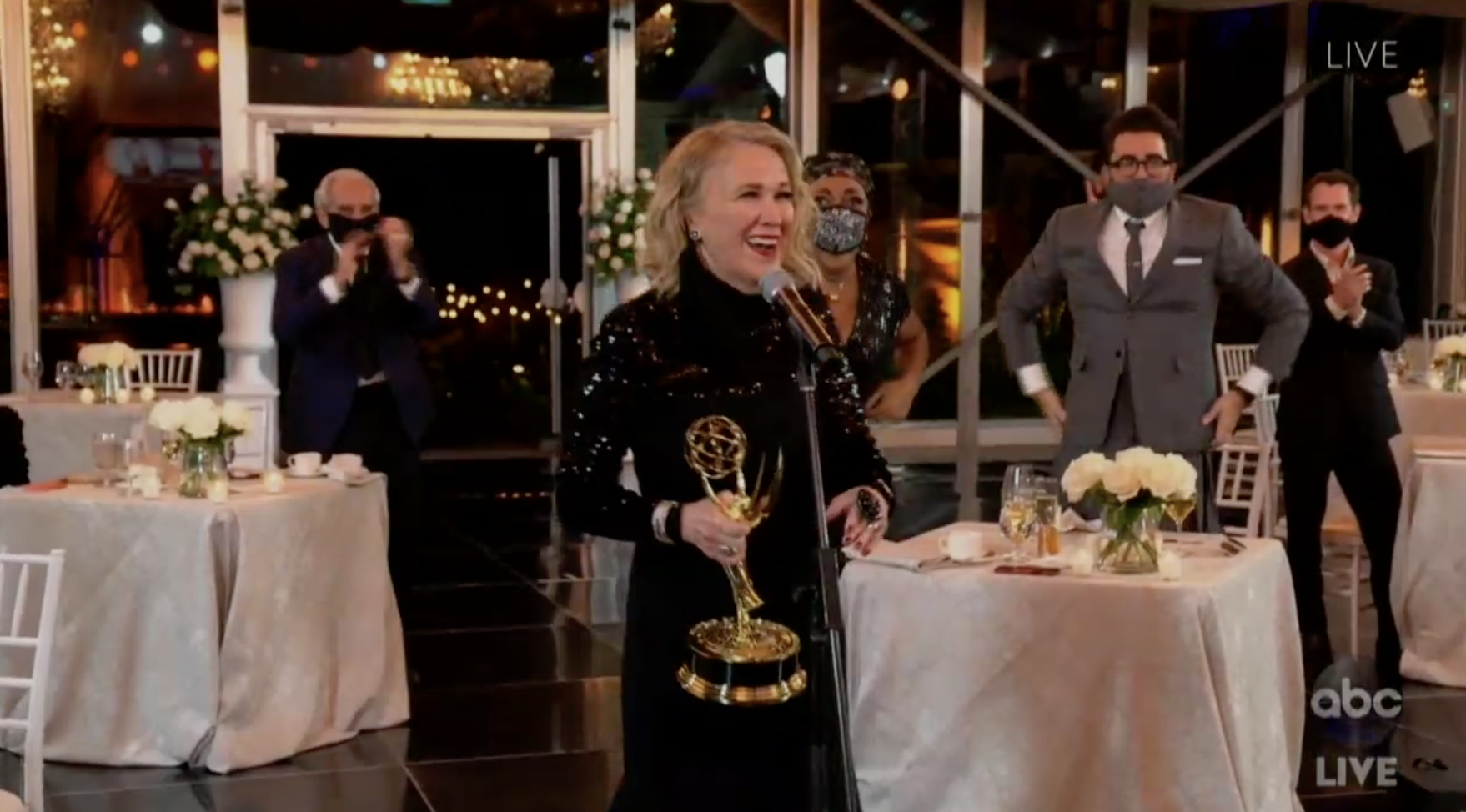 Basically, I love this cast even more now and I am so happy some of them get to celebrate together.