To celebrate 2022, we recently asked the BuzzFeed Community to tell us which TV scenes were the most heartbreaking this year. Here are some of the best responses:
There are MASSIVE spoilers below! And #21 mentions suicide.

1.
First, on 9-1-1: Lone Star, when T.K.'s mom, Gwyn, shockingly died after being struck by someone riding a bike.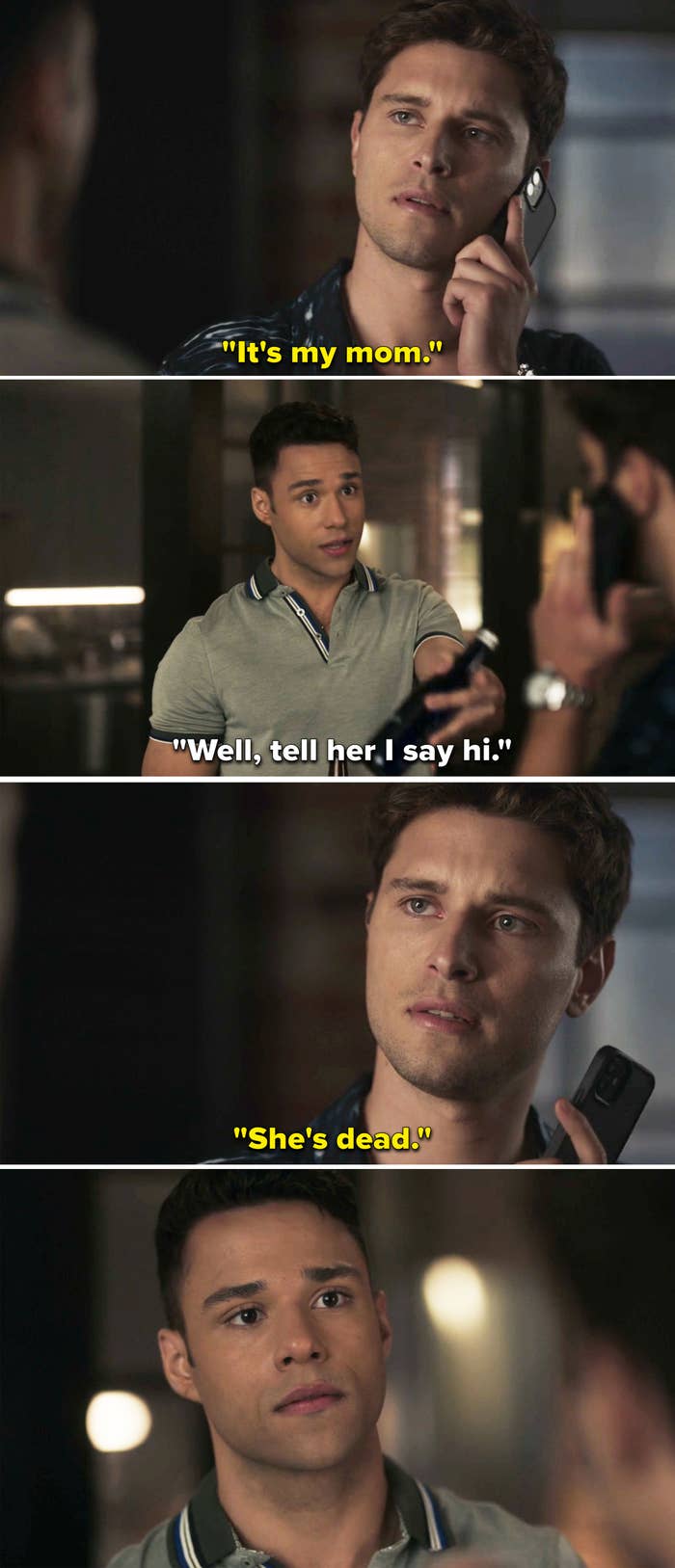 2.
On Grey's Anatomy, when Zola started crying during a school presentation because she thought Meredith and Maggie were going to die from Alzheimer's just like Ellis.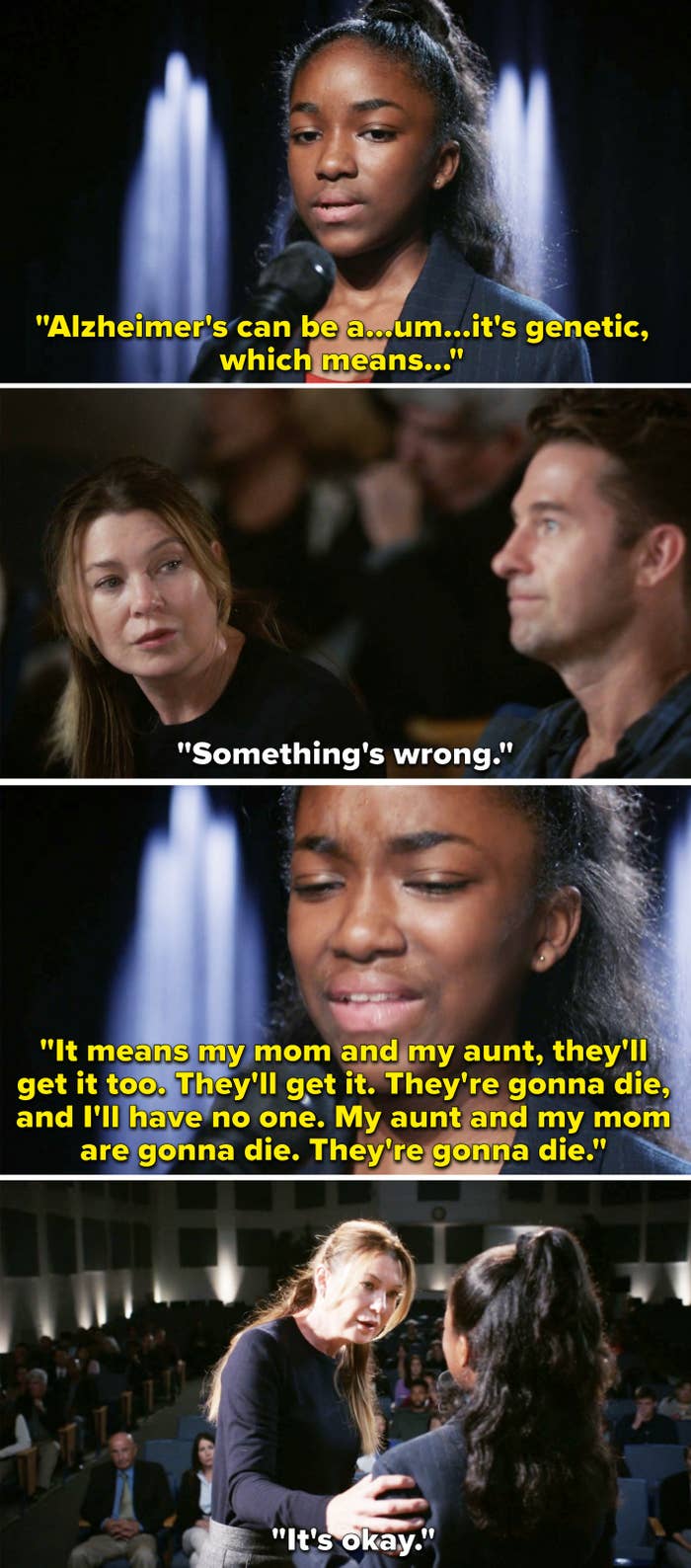 3.
On 1883, when Elsa was shot with an arrow, said goodbye to her mom, and ultimately died in her father's arms underneath a tree.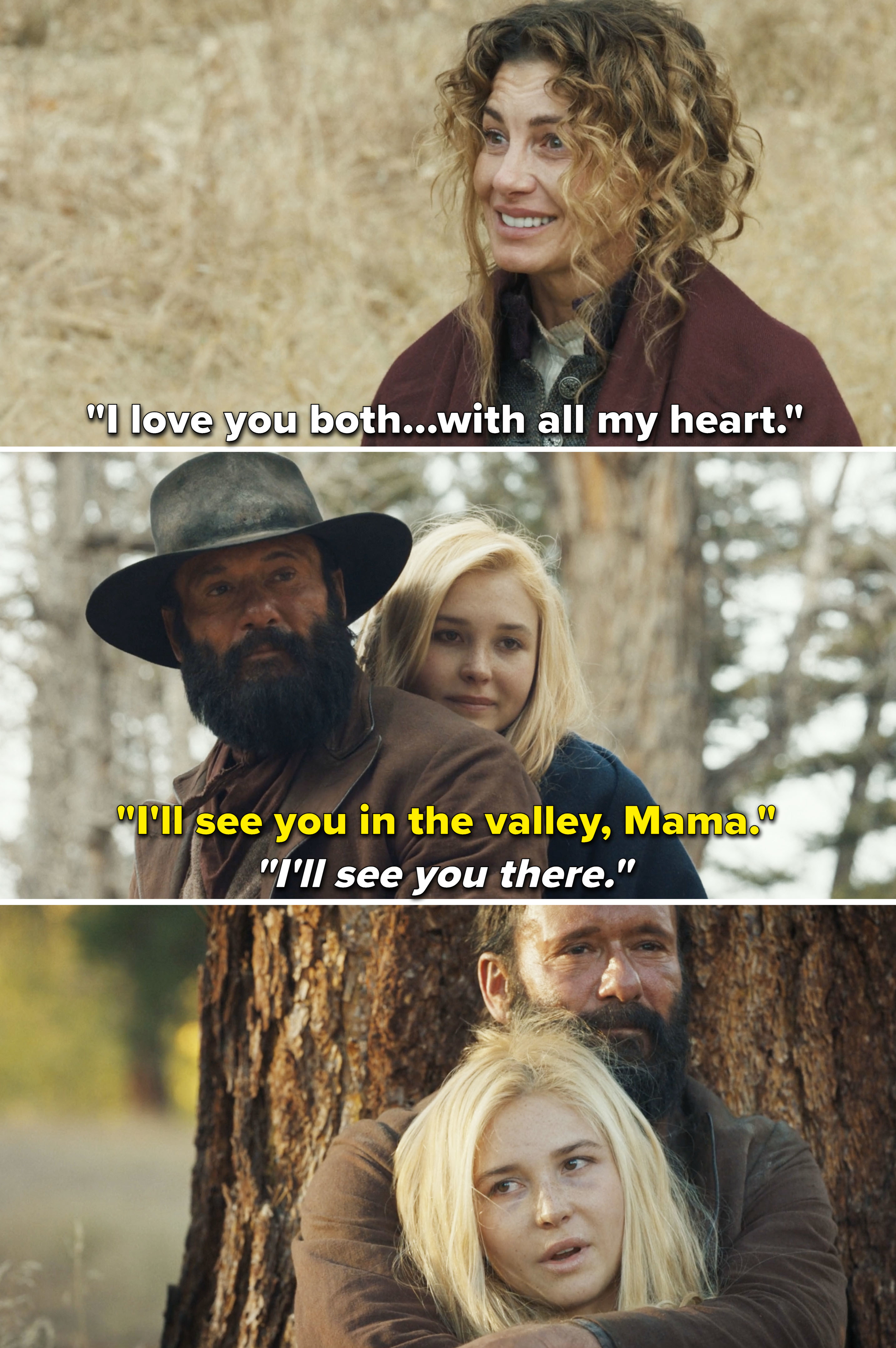 4.
On The Summer I Turned Pretty, when Belly, Jeremiah, and Steven learned that Susannah's cancer had returned and that Conrad had known all summer.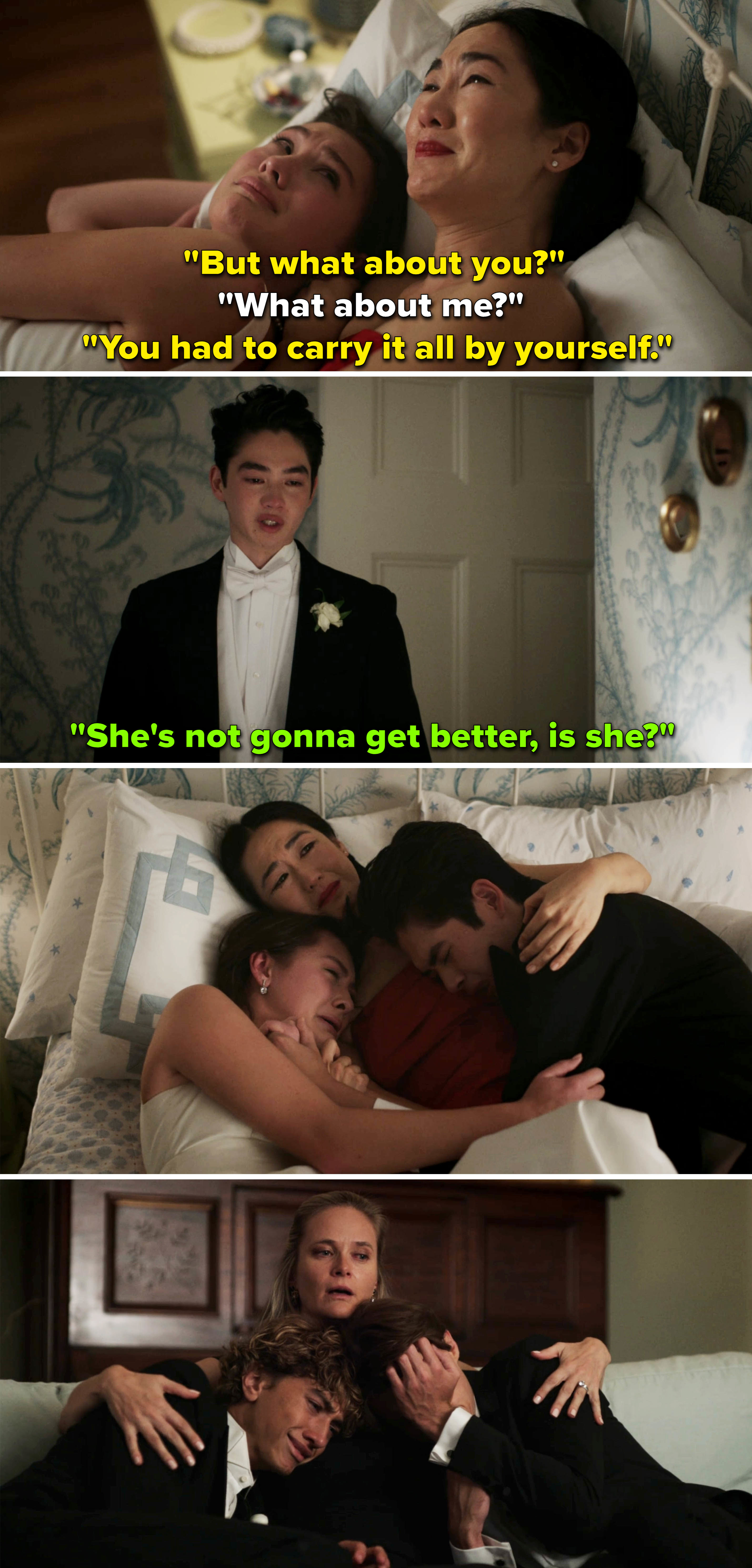 5.
On Derry Girls, when Clare's father unexpectedly died and everyone hugged Clare at the hospital.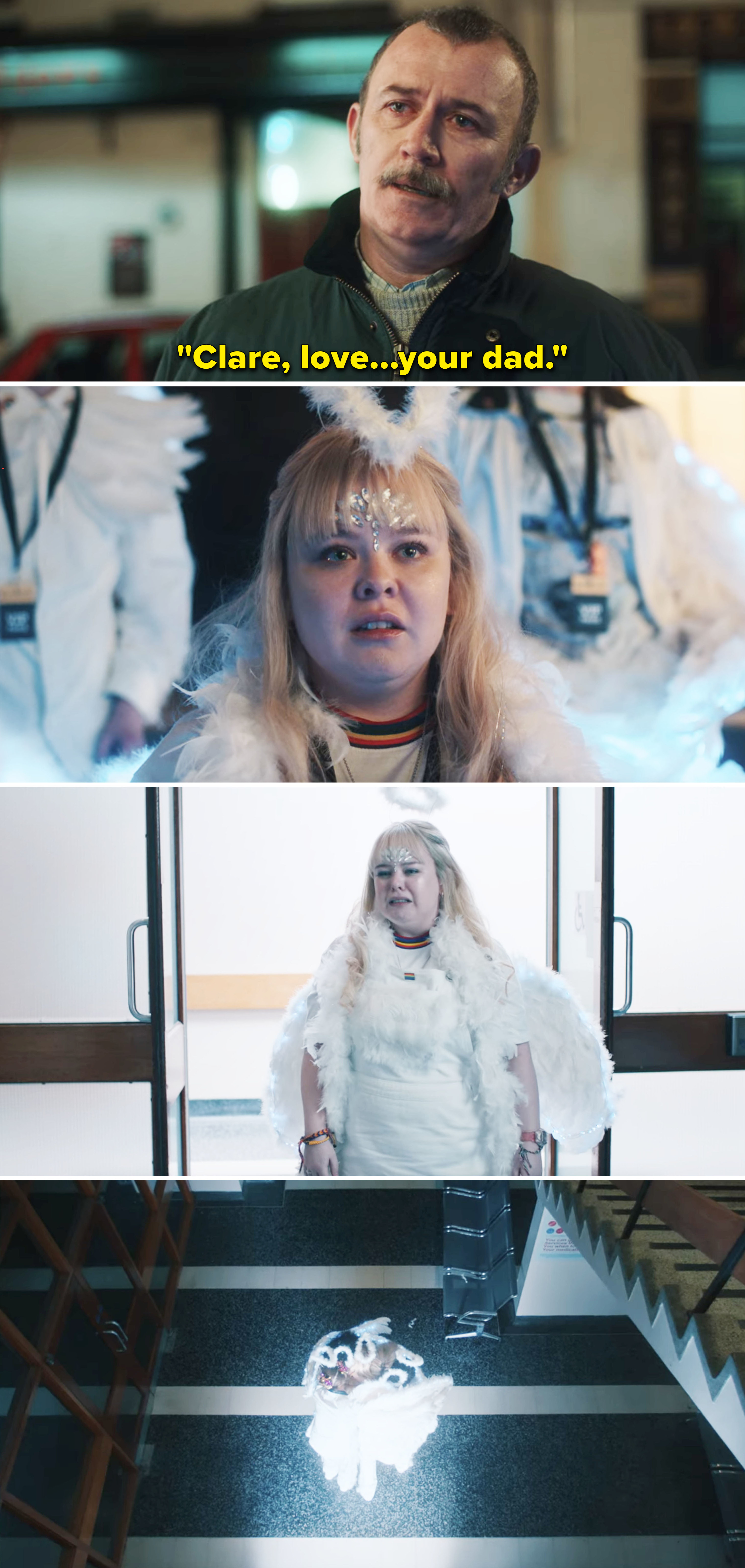 6.
On Wednesday, when Wednesday found Thing after he was stabbed, and she rushed to Uncle Fester, who barely saved him.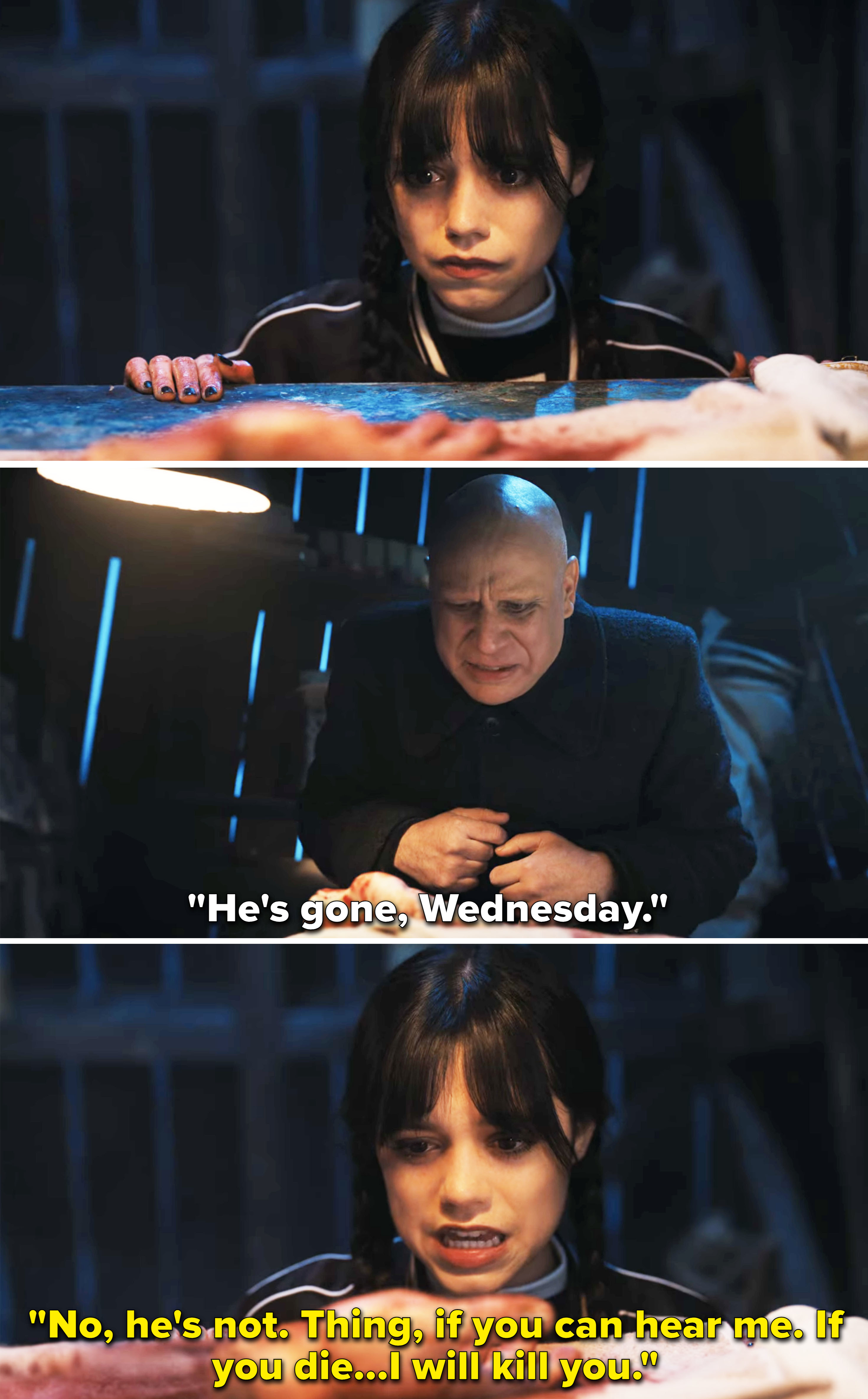 7.
On Young Royals, when Simon learned that his own sister was the one who tipped August off that he was going to the police about the sex tape, and Wille tried to console him.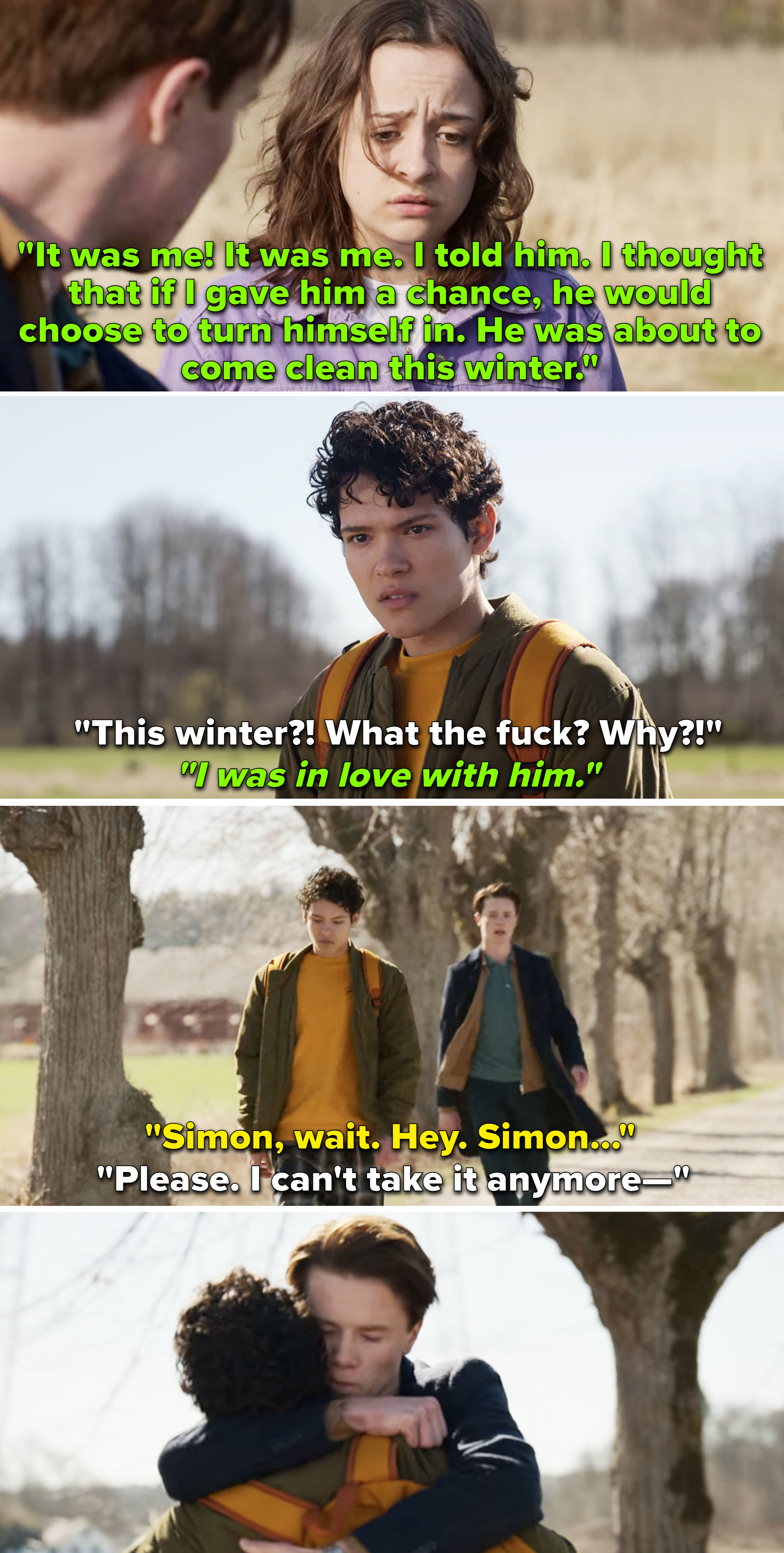 8.
On Euphoria, when Rue started screaming at her mom after she realized her stash of drugs was gone.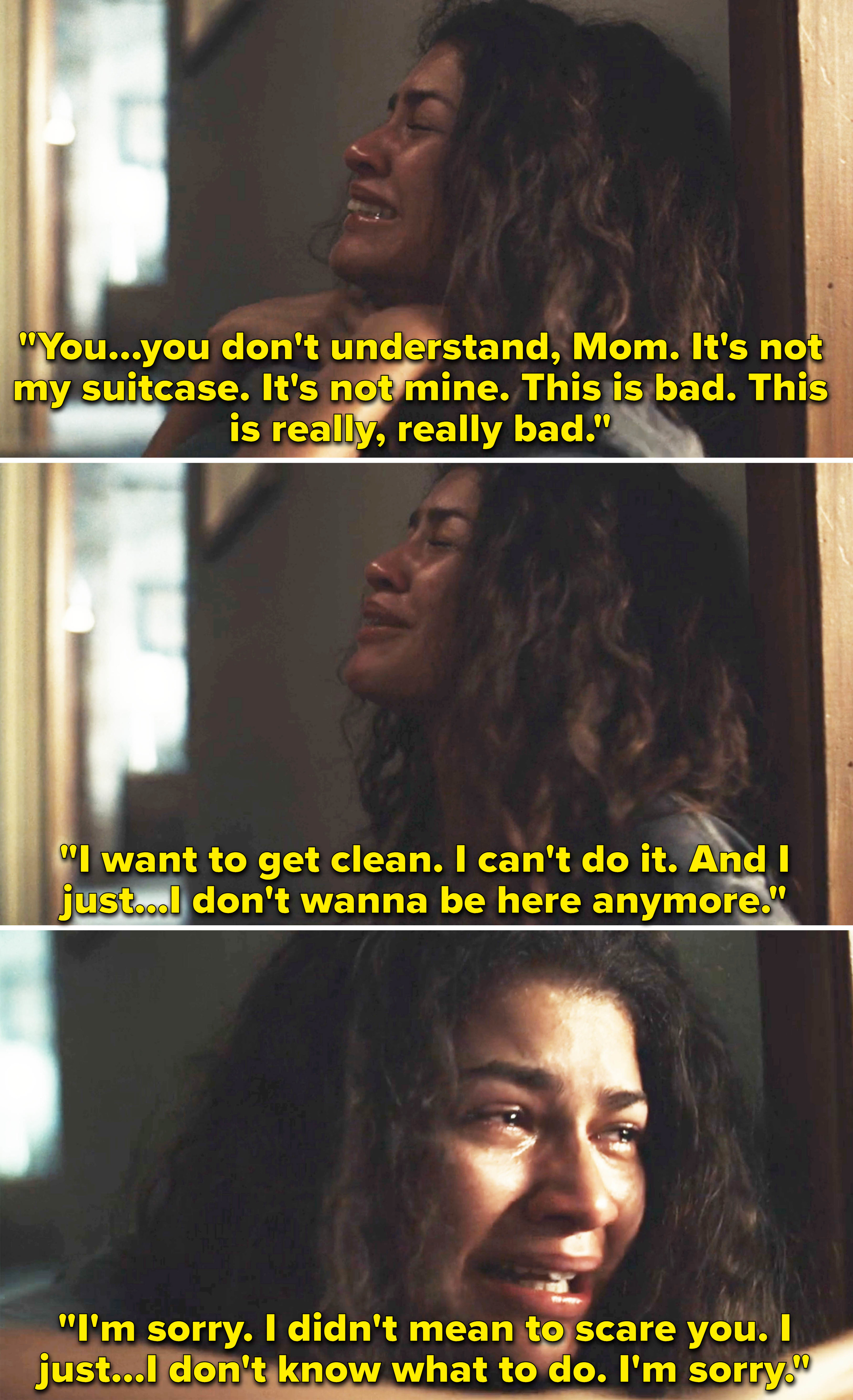 9.
On Yellowjackets, when Shauna and Jackie had a huge fight and Jackie left the cabin, only for her to freeze to death by the time Shauna went and found her in the morning.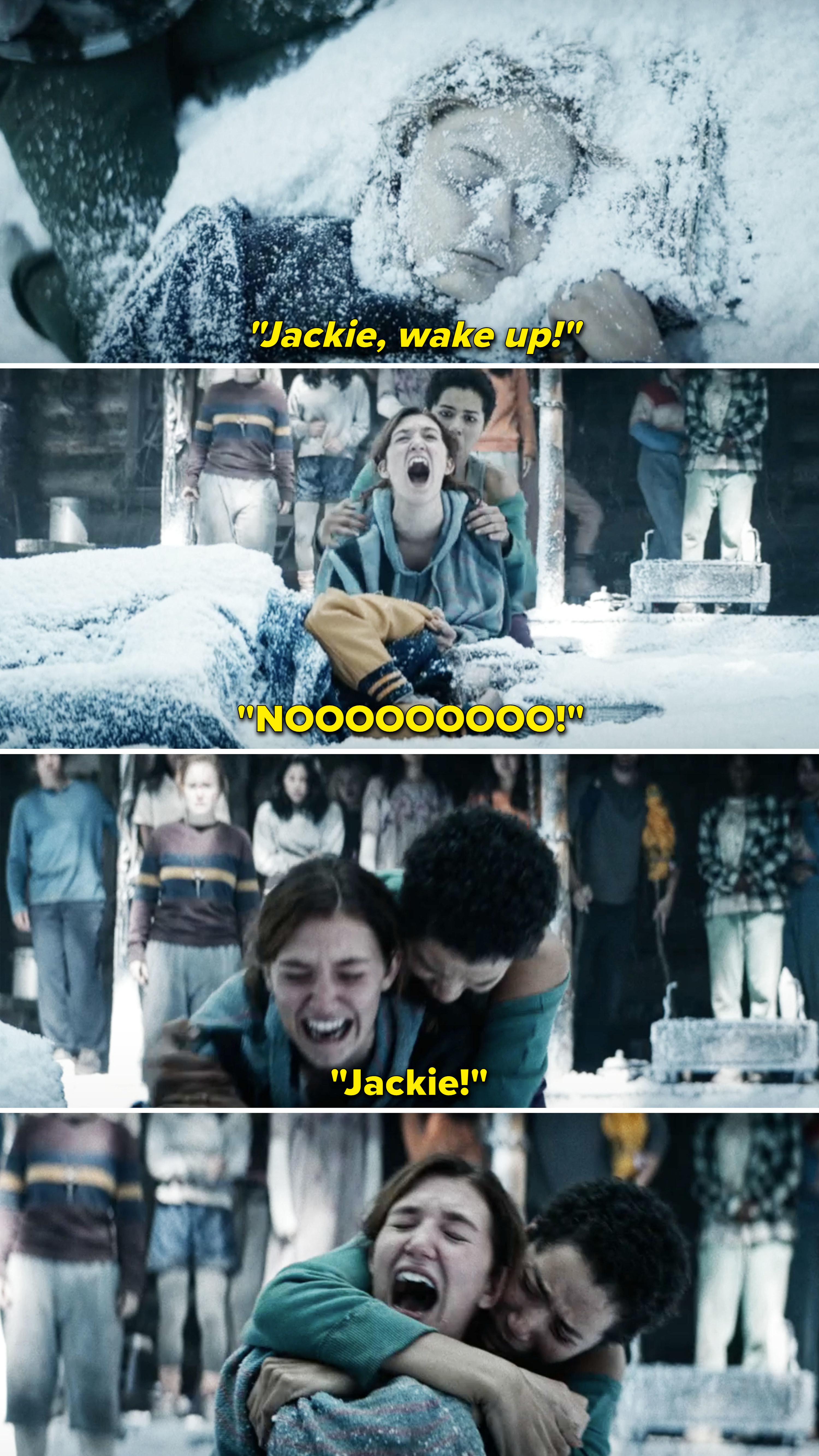 10.
On Dead to Me, when Jen and Judy said goodbye without saying "goodbye" after Judy was diagnosed with terminal cancer.
11.
On Moon Knight, when Marc broke down in the street following his mom's shiva, after learning everything about Steven, his brother, and more.
12.
On House of the Dragon, when Rhaenyra's baby died after she went into labor early following her father's death and the loss of the throne.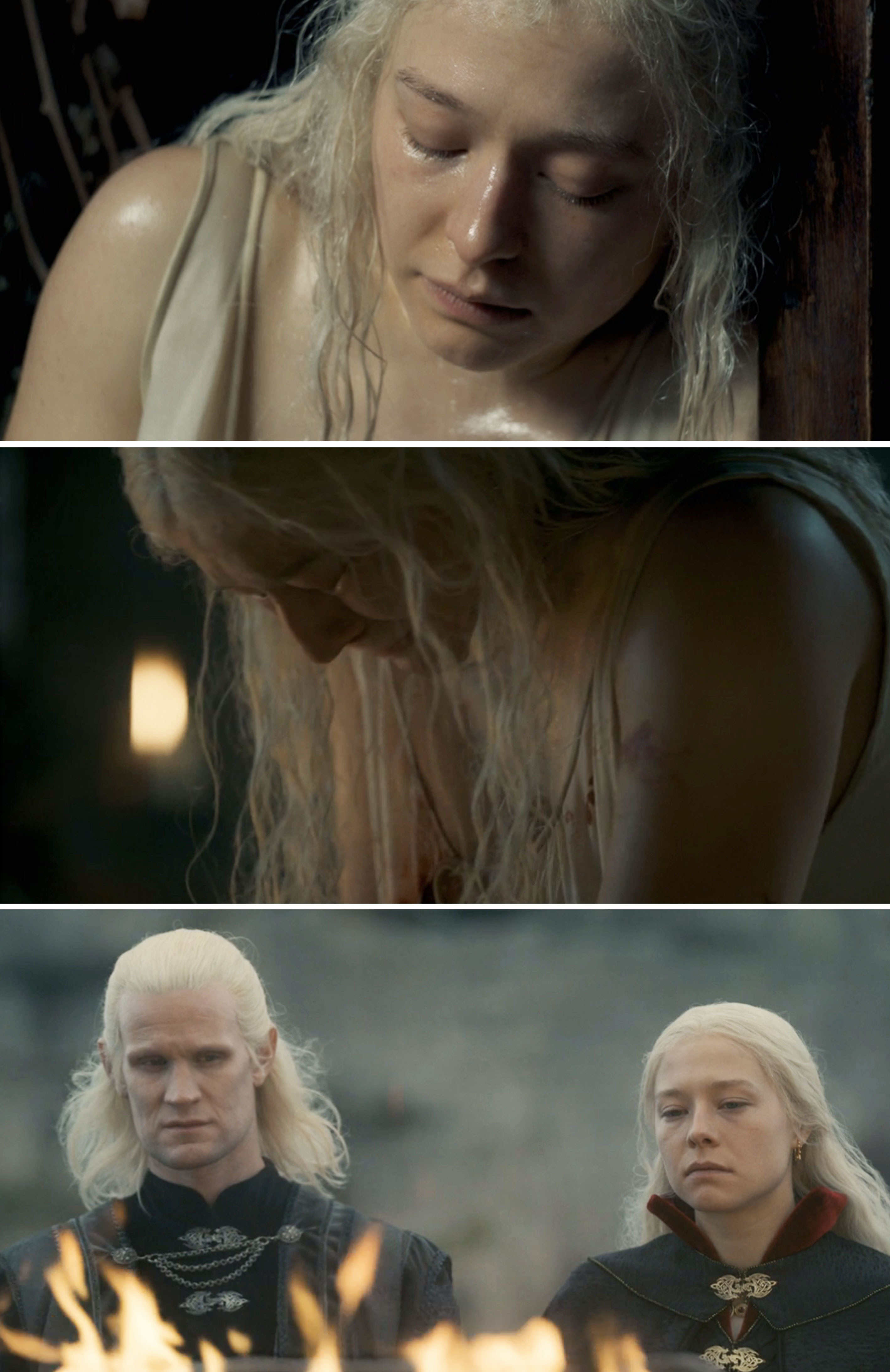 13.
And on House of the Dragon, when Lucerys was torn apart by Aemond and his dragon, Vhagar, while flying through storm clouds.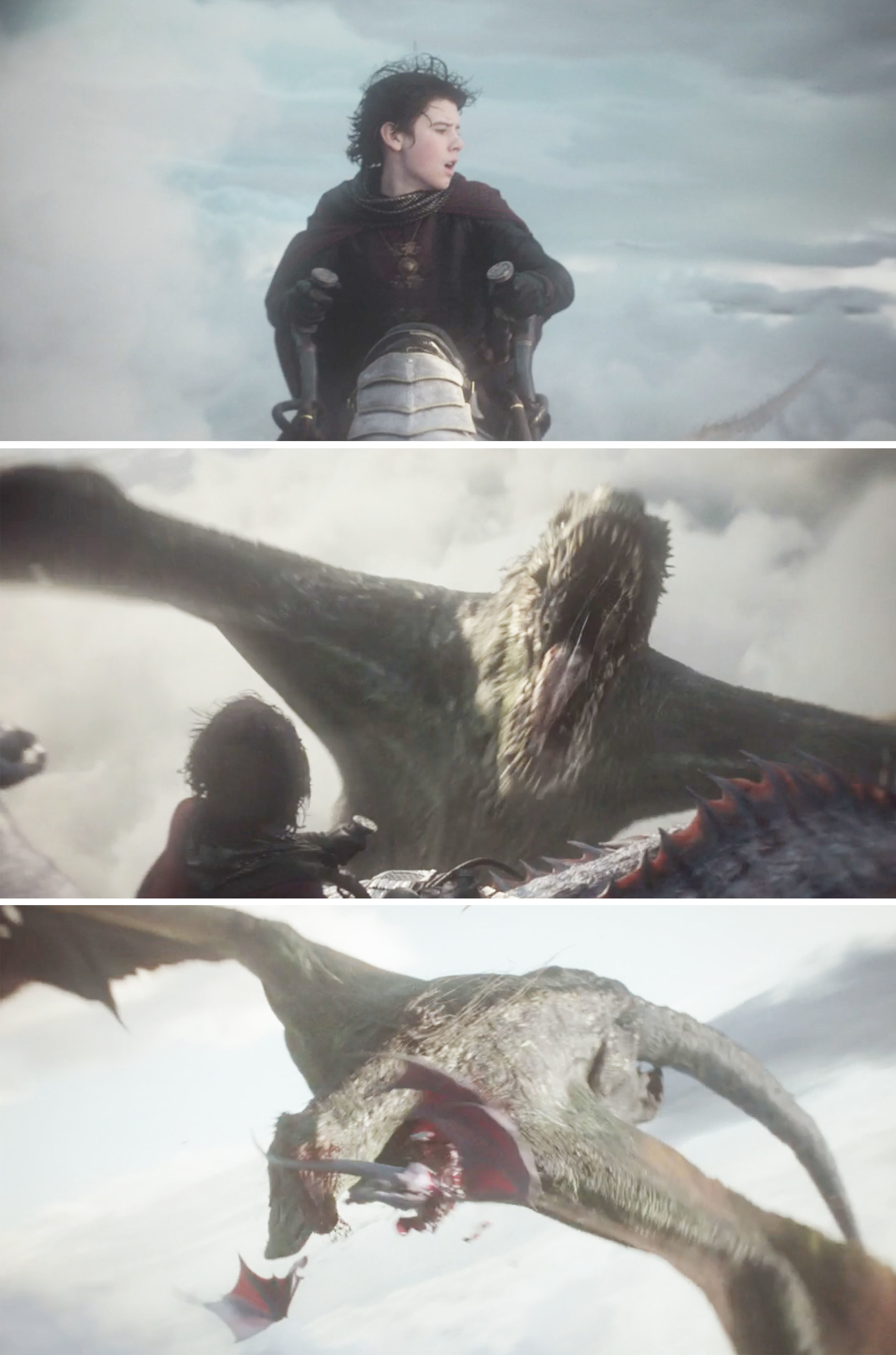 14.
On The Flight Attendant, when Cassie visited her mom, Lisa, and explained to her that she had stopped drinking, but Lisa said she still didn't like Cassie.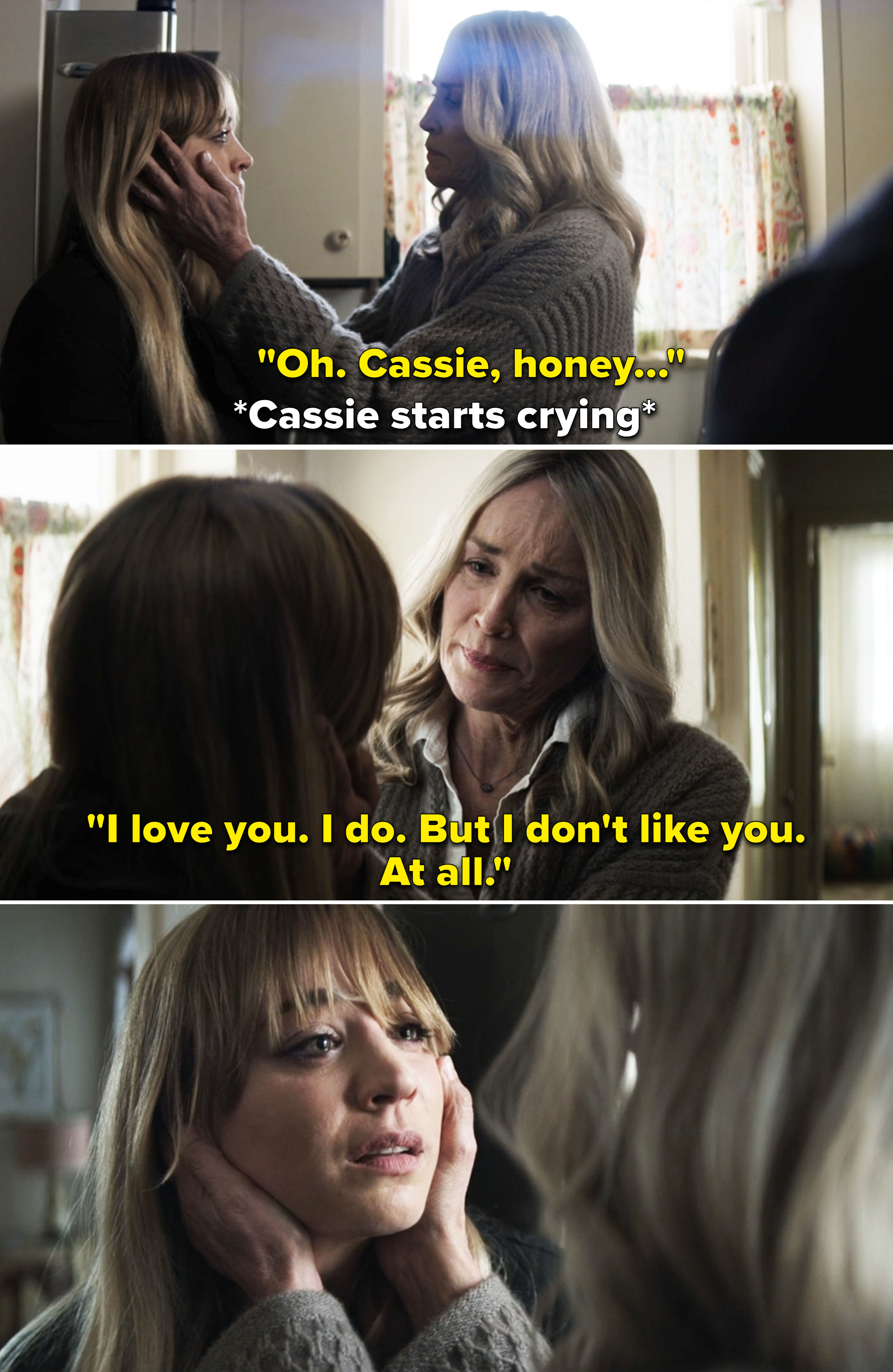 15.
On Warrior Nun, when Beatrice had to say goodbye to Ava after she was seriously injured, and Ava disappeared before she could hear Bea say that she loved her back.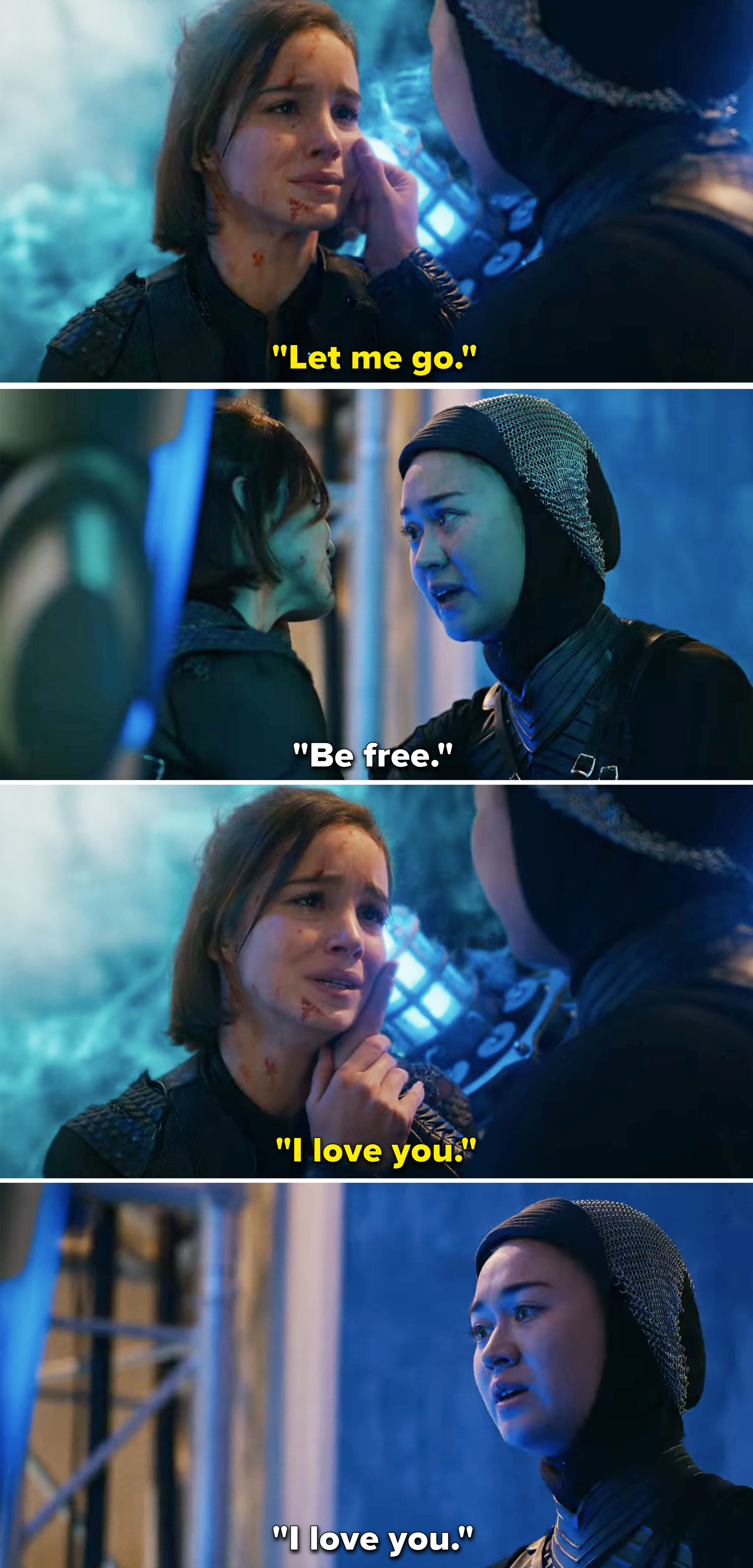 16.
On Andor, anytime B2EMO was onscreen after Maarva's tragic death.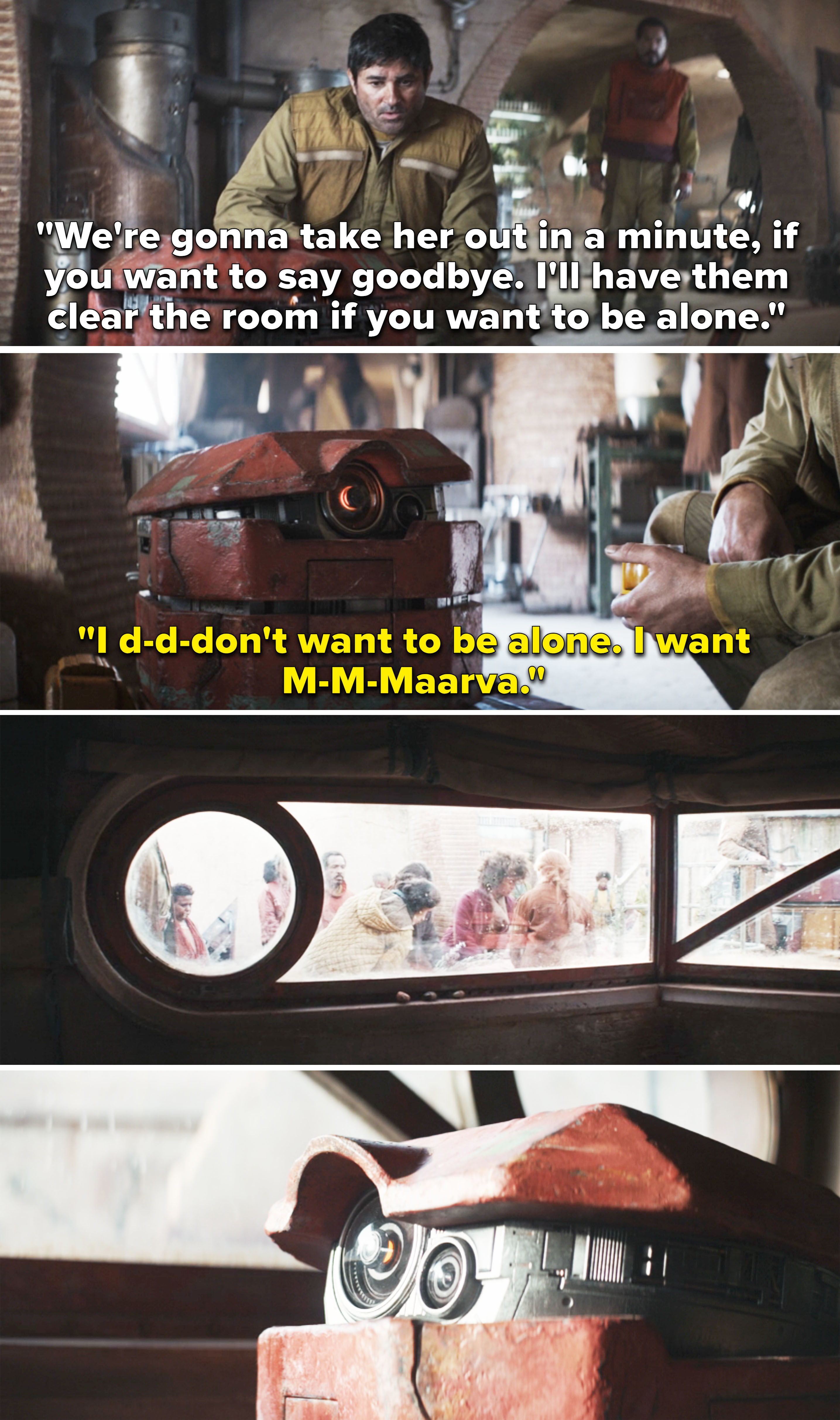 17.
On Doctor Who, when the Thirteenth Doctor realized she was about to regenerate but wanted more time with Yaz.
18.
On Our Flag Means Death, when Ed waited for Stede to show up on the dock so they could run away together, but Stede never arrived.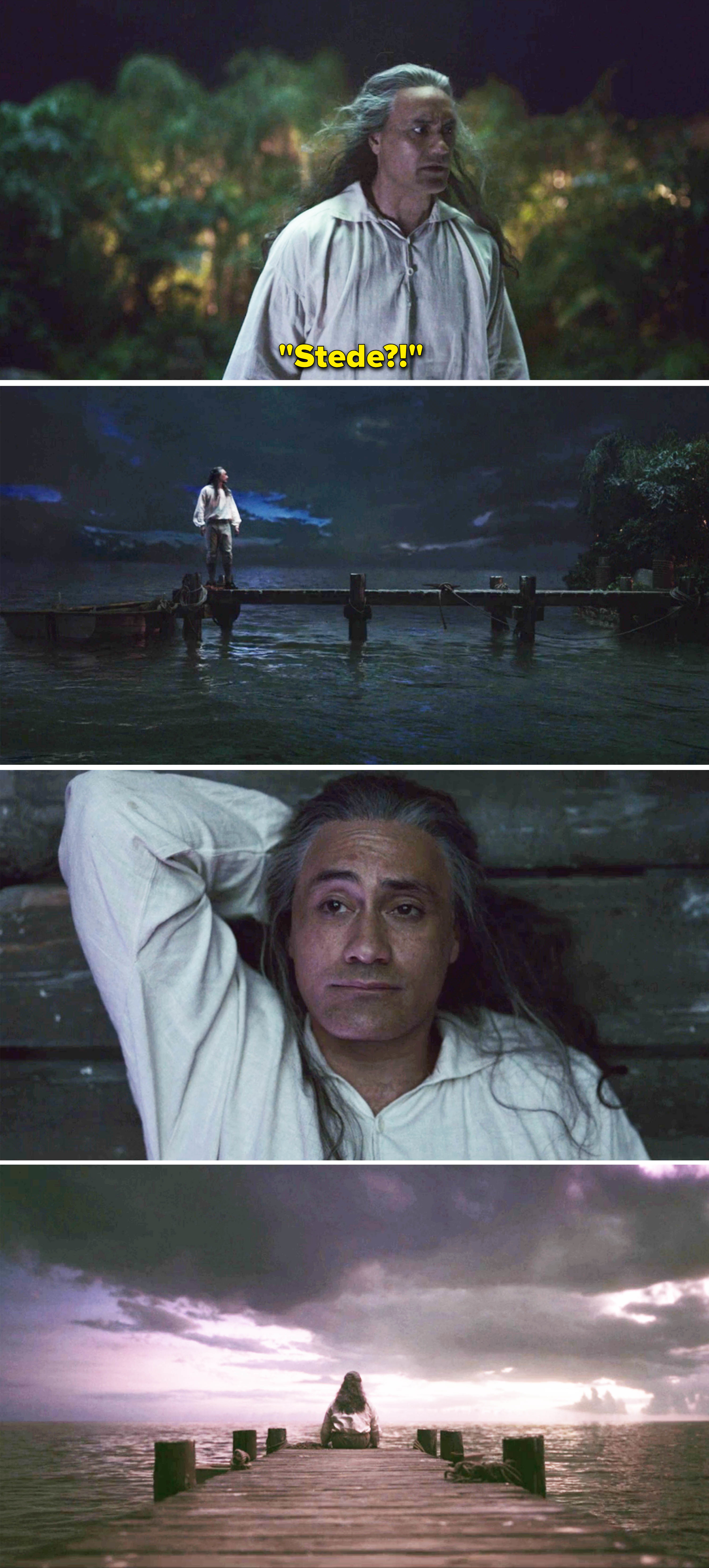 19.
On Manifest, when Zeke sacrificed himself by absorbing Cal's cancer in order to save him.
20.
On Station Eleven, when Kirsten and Jeevan were reunited after years apart and after thinking that each other might've died.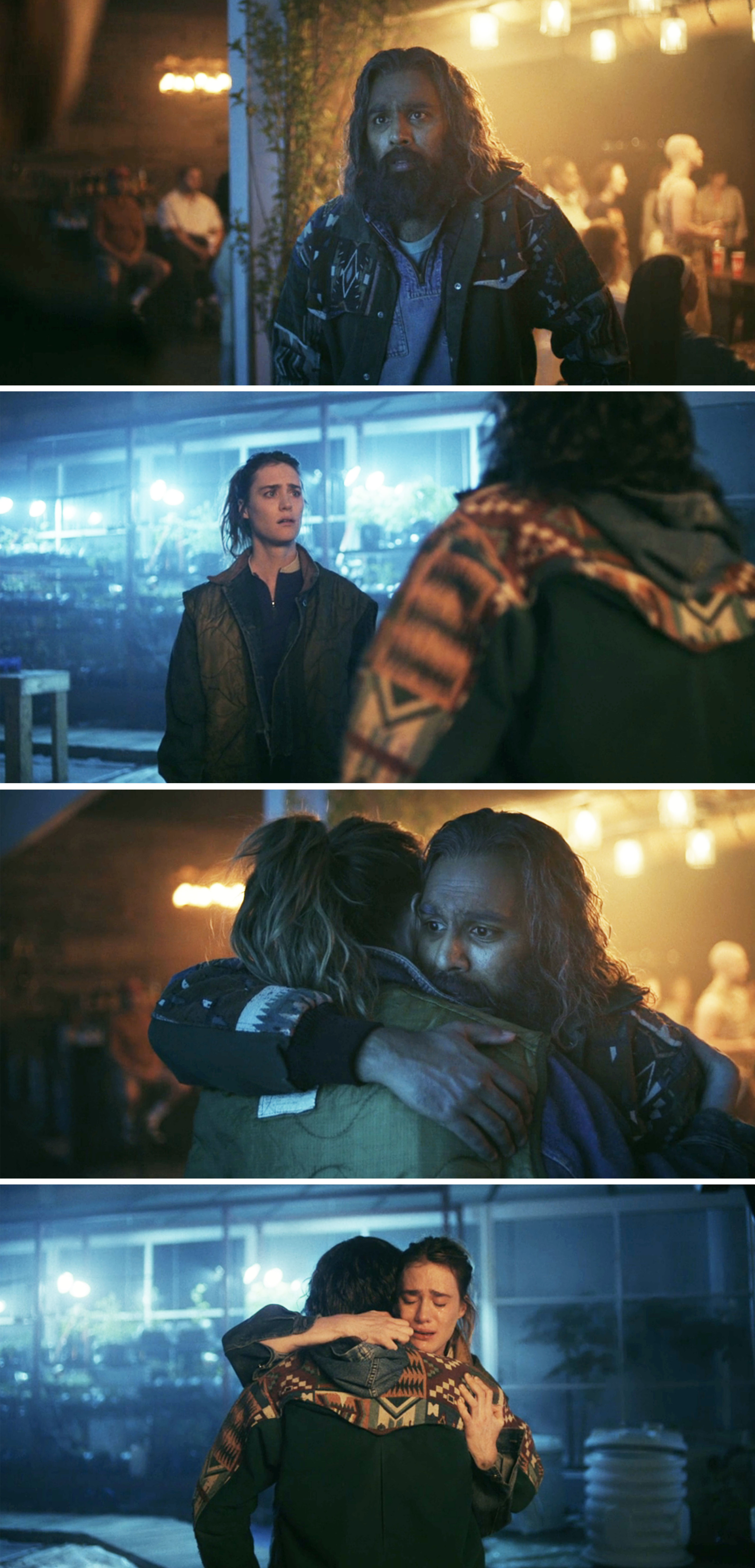 21.
On Reservation Dogs, when Daniel, who had died by suicide before the show began, read a note he had written to himself.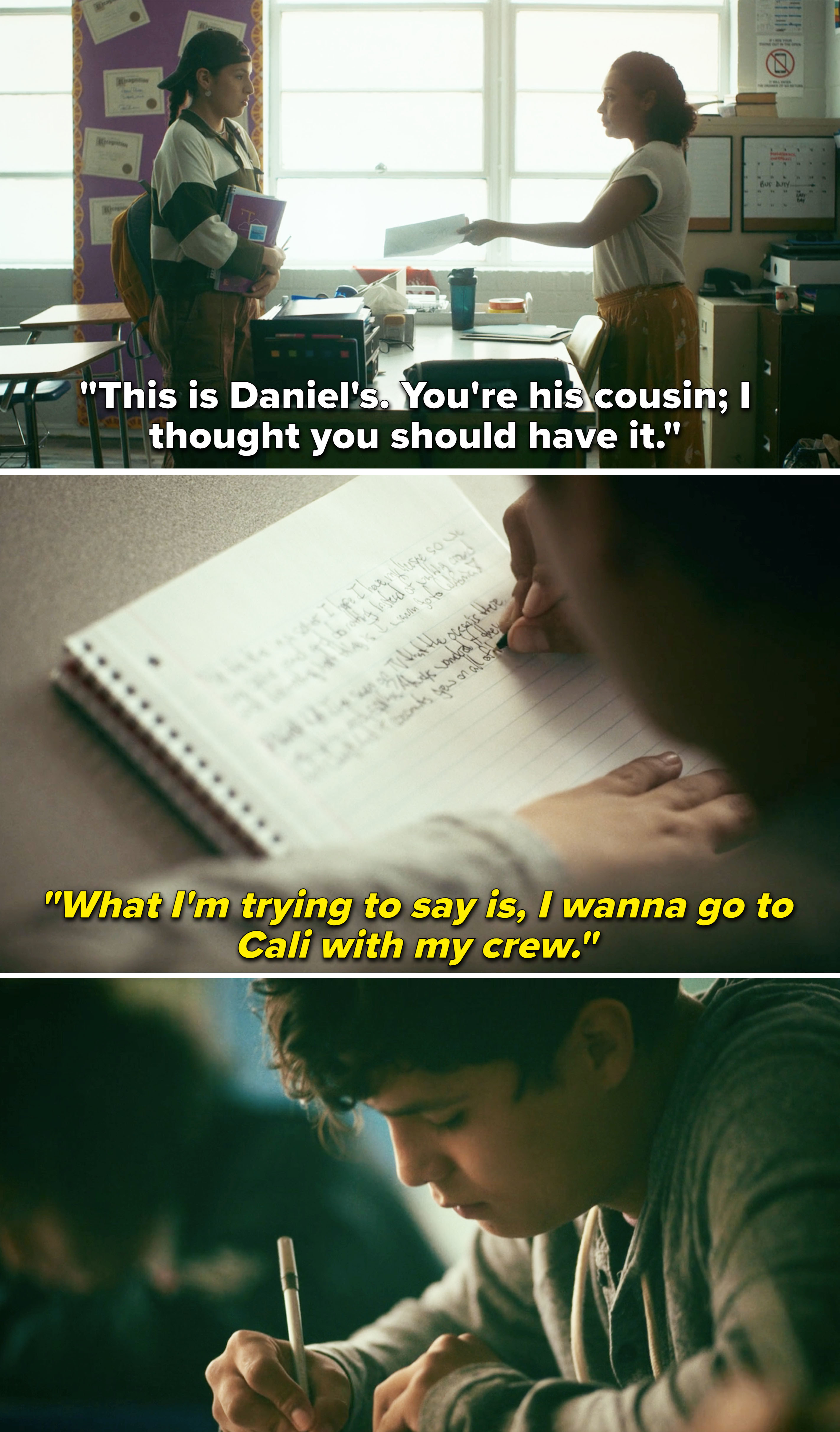 22.
On Only Murders in the Building, when we watched Bunny's final day before she was murdered, and it included the sad moment when she just wanted to hang out with Charles, Oliver, and Mabel, but they didn't get the hint.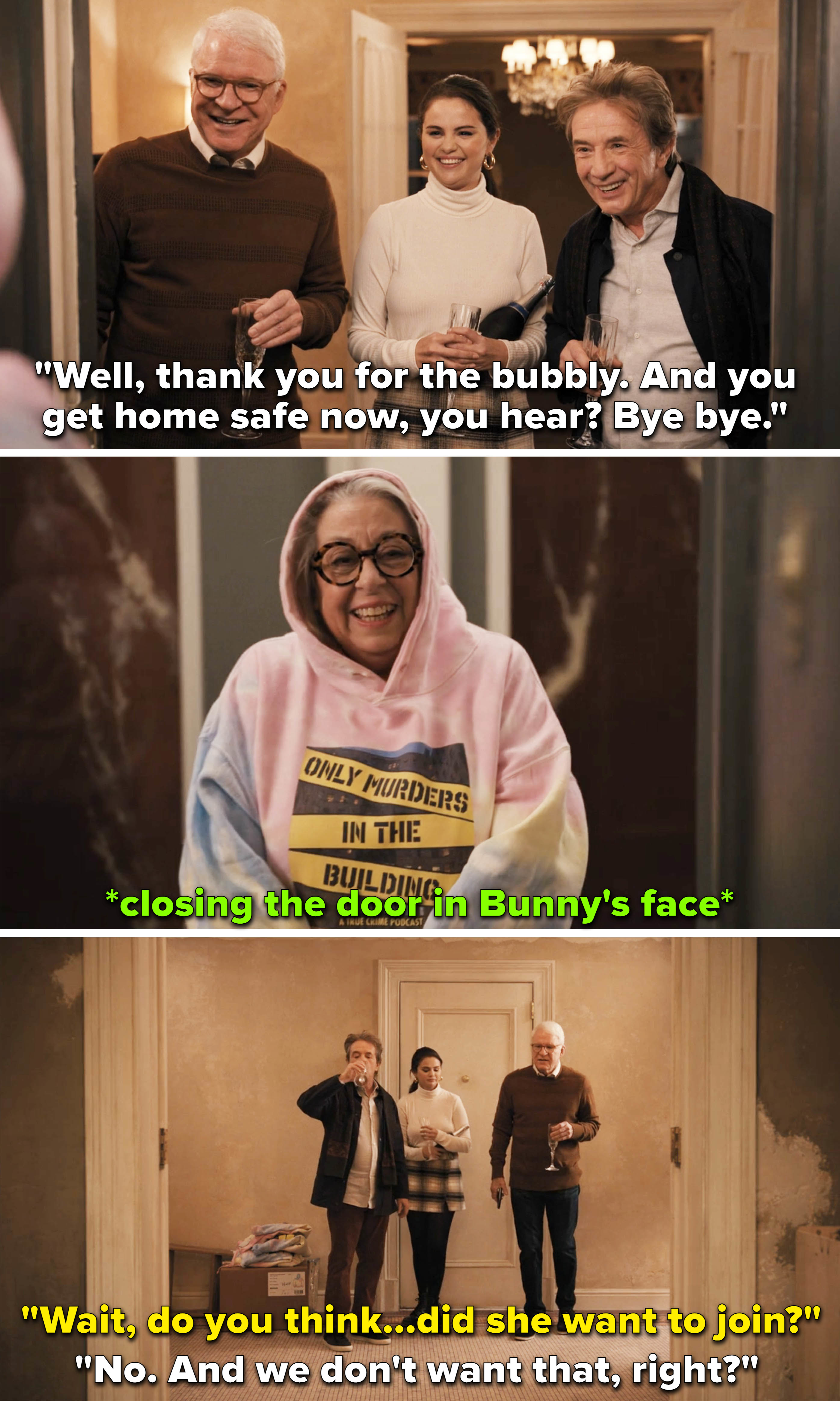 23.
On From Scratch, when Lino died as Amy sat at his bedside after his long battle with cancer.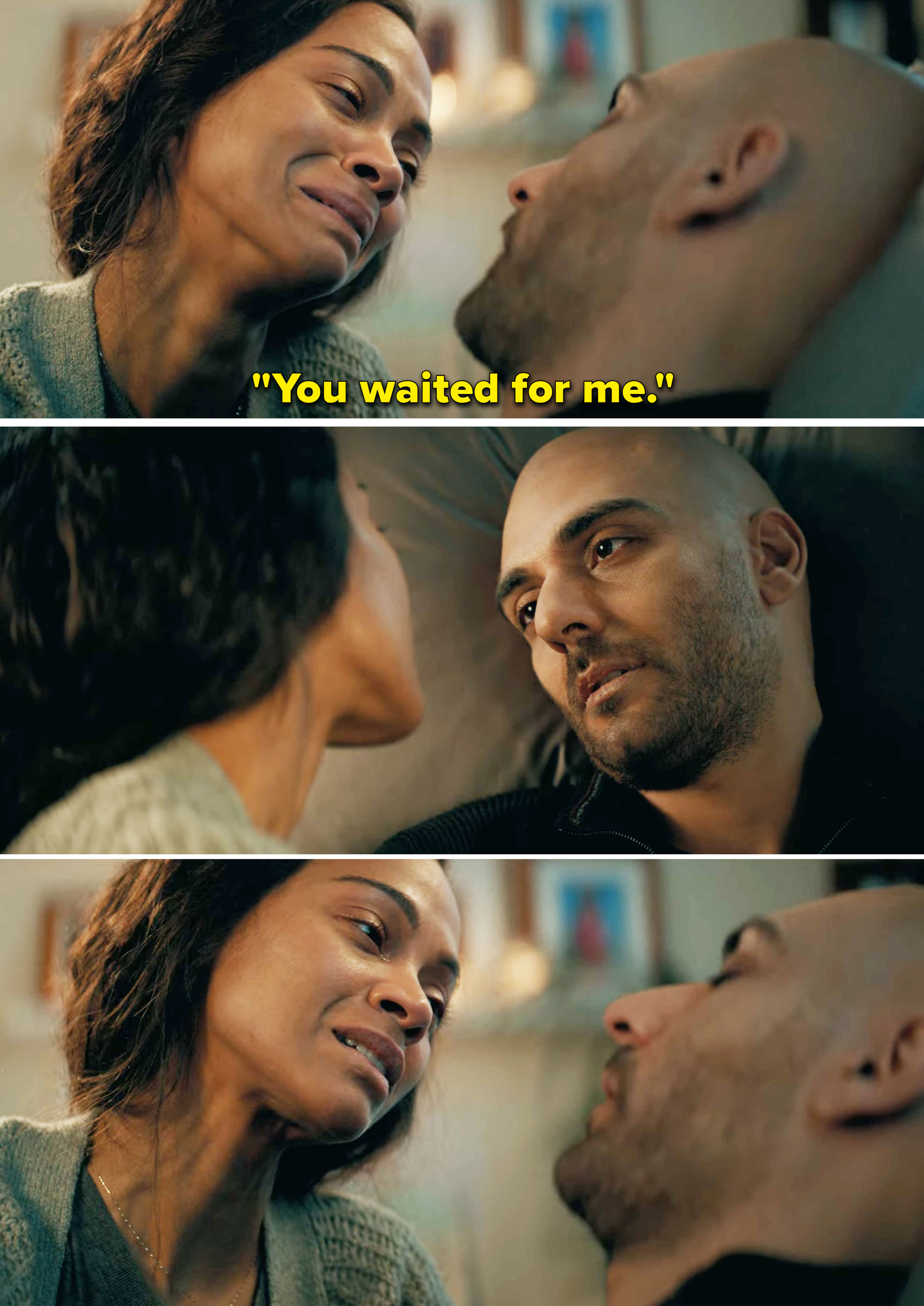 24.
On The Walking Dead series finale, when Luke was bleeding out after being attacked by walkers, and Yumiko, Connie, Magna, and Kelly couldn't save him.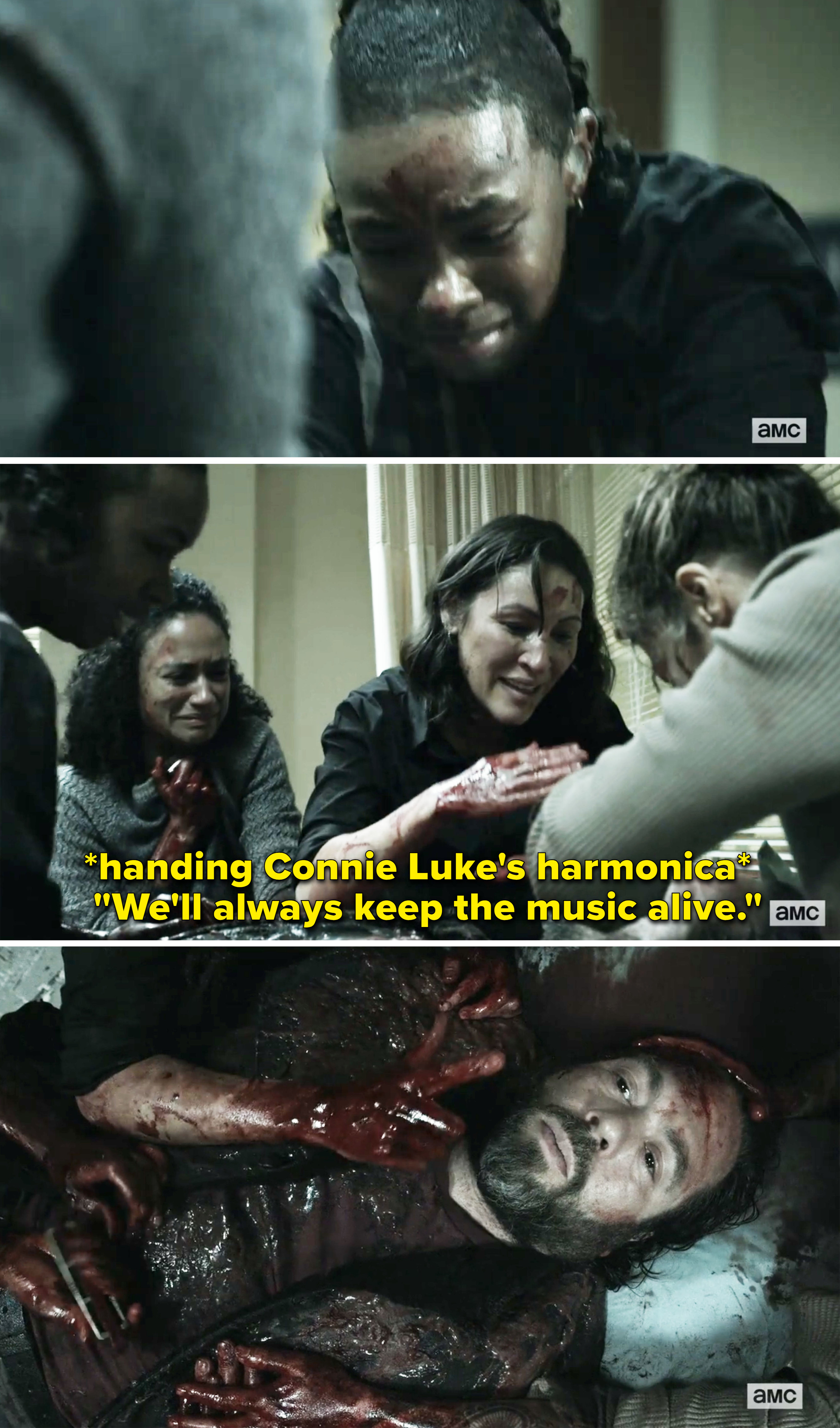 25.
On Interview With the Vampire, during the final moments of the Season 1 finale, when we saw the aftermath of Lestat's "death" and found out who Rashid really is.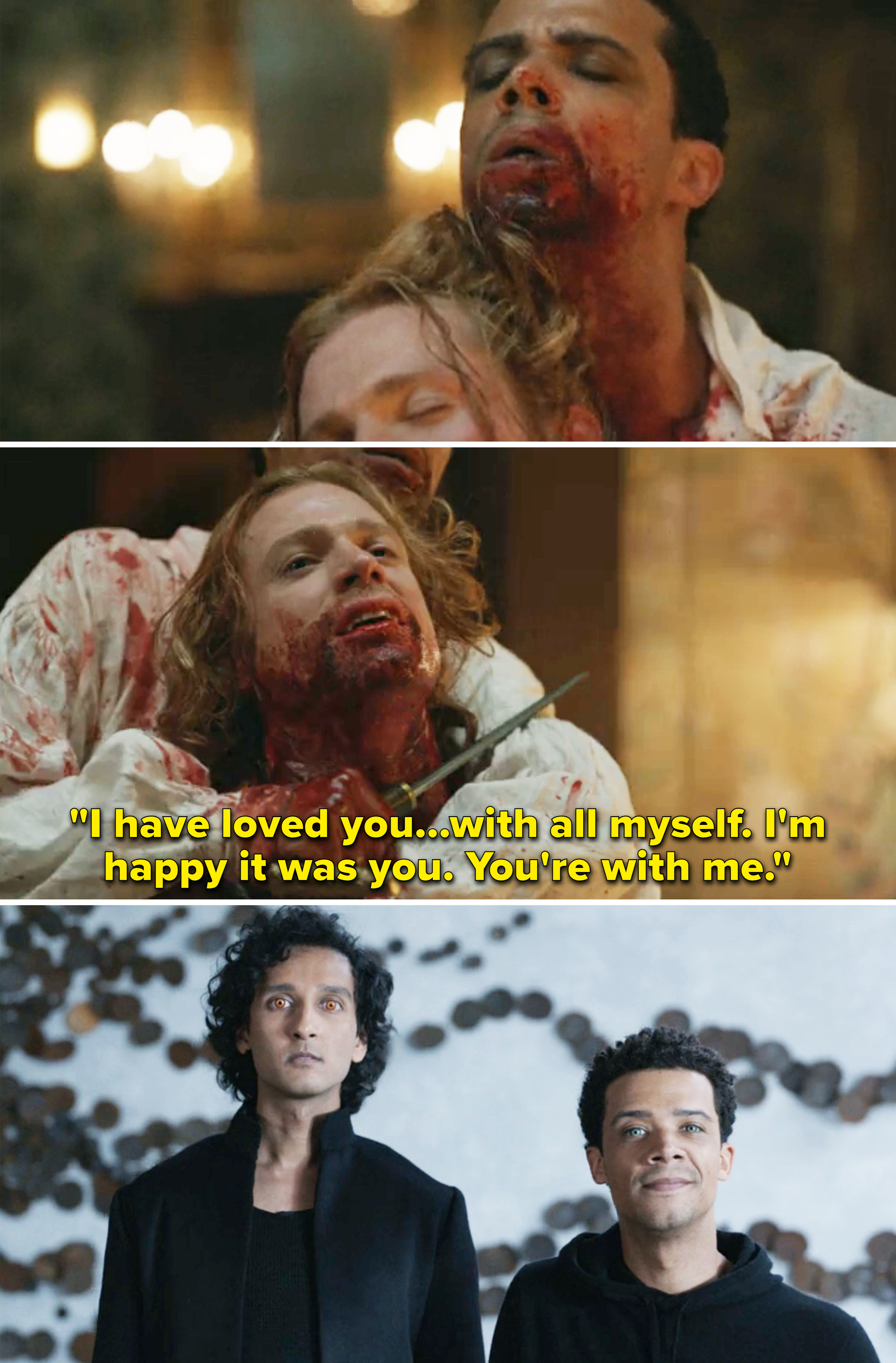 26.
On Stranger Things, when Max escaped Vecna after Lucas, Dustin, and Steve started playing "Running Up That Hill (A Deal With God)" by Kate Bush.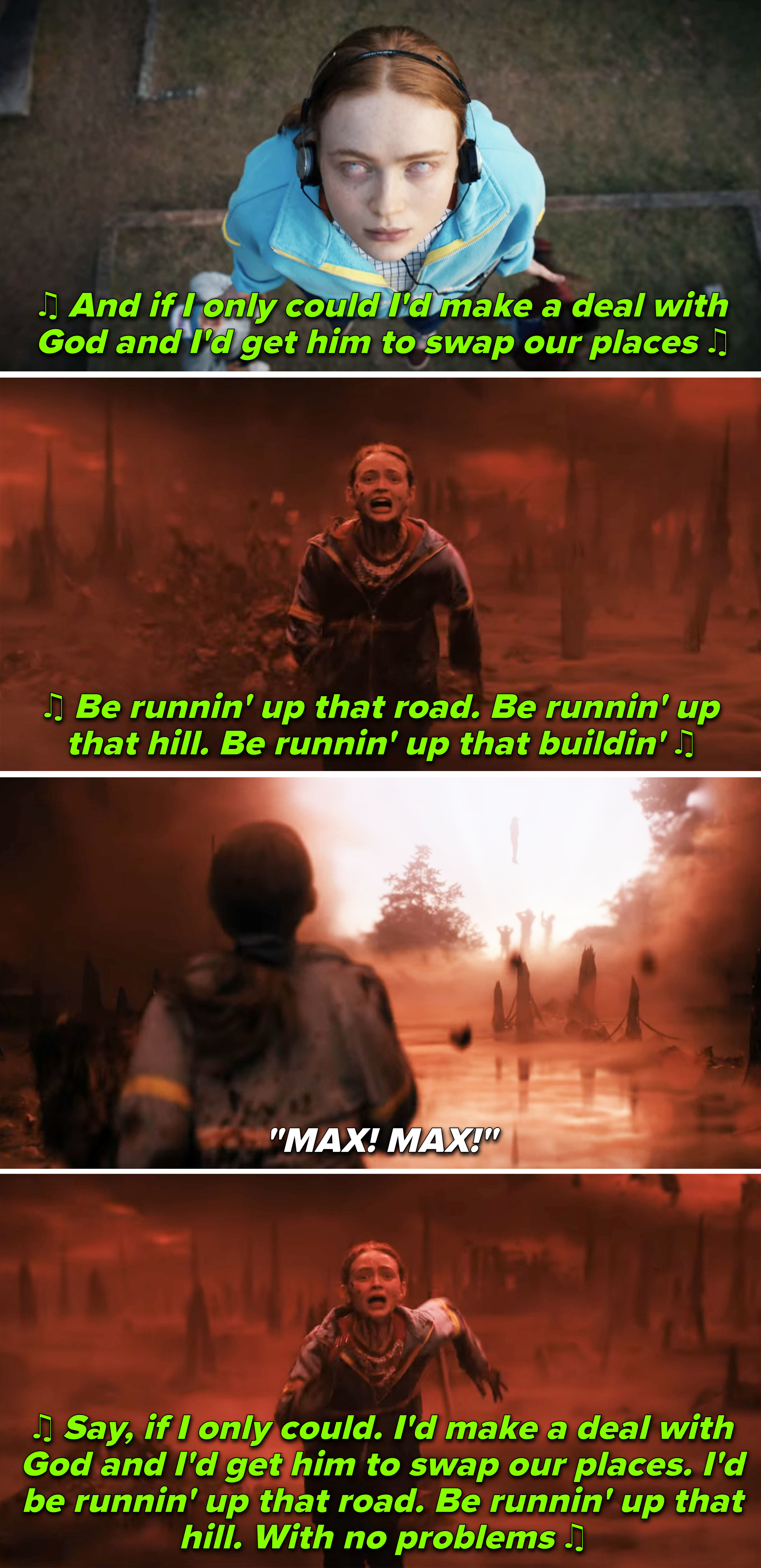 27.
And on Stranger Things, when Eddie tragically died after saving Dustin and helping to save all of Hawkins.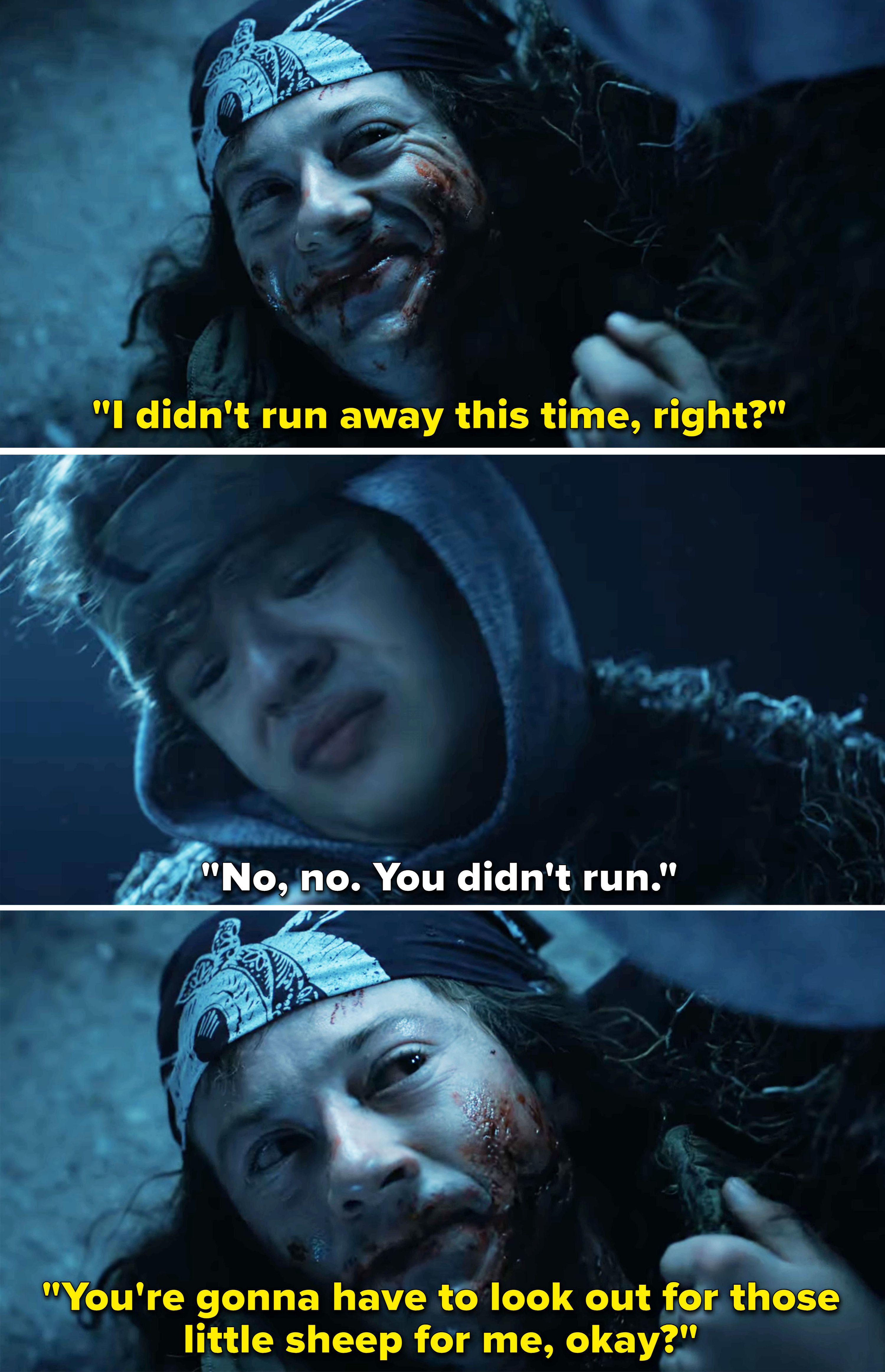 28.
Also on Stranger Things, when Max nearly died in Lucas's arms after confronting Vecna.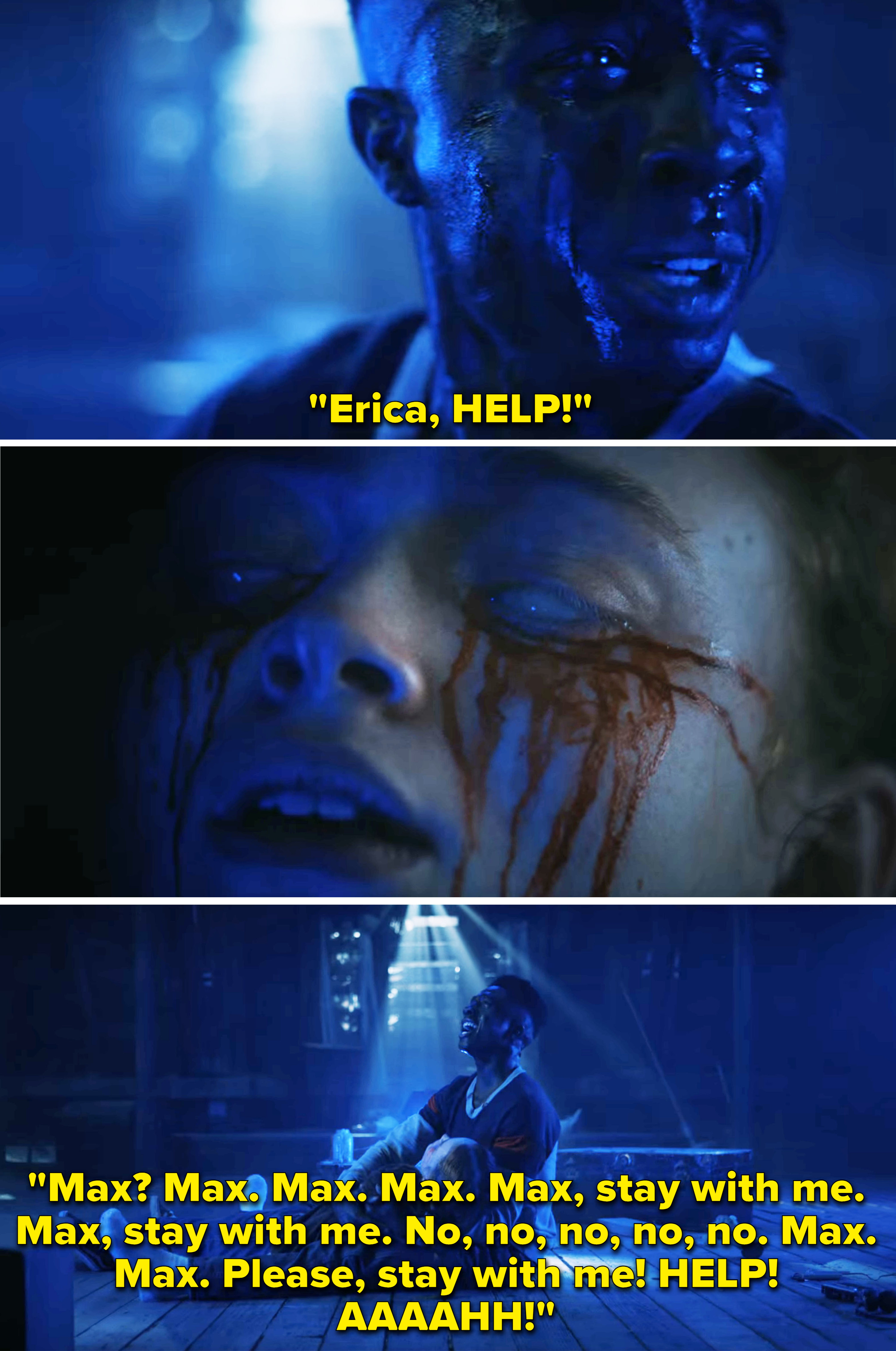 29.
On The Orville: New Horizons, when Gordon begged Mercer not to erase his life, his love, and his children, but it had to happen.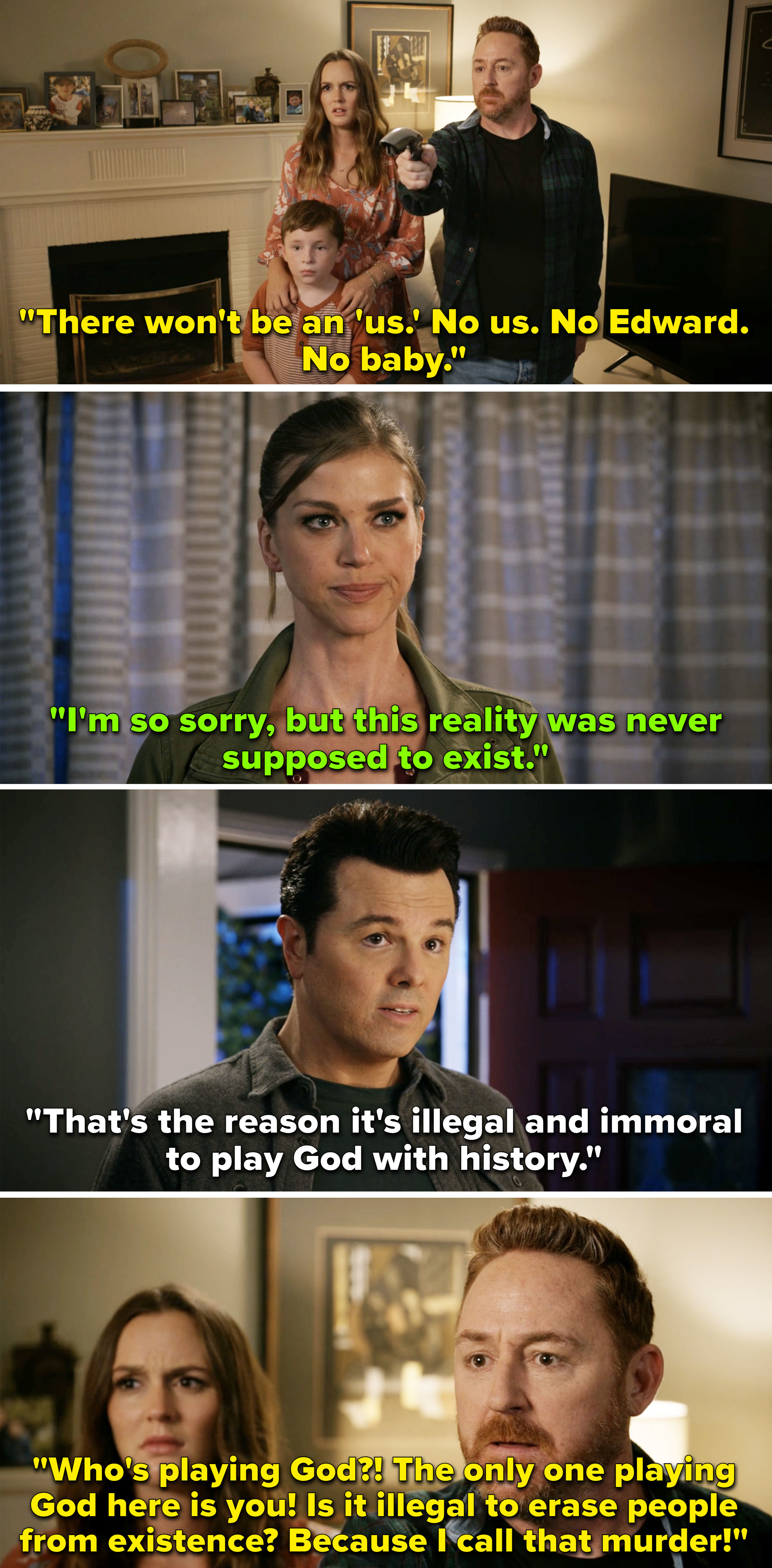 30.
On Better Call Saul, when Jimmy and Kim reunited during the series finale.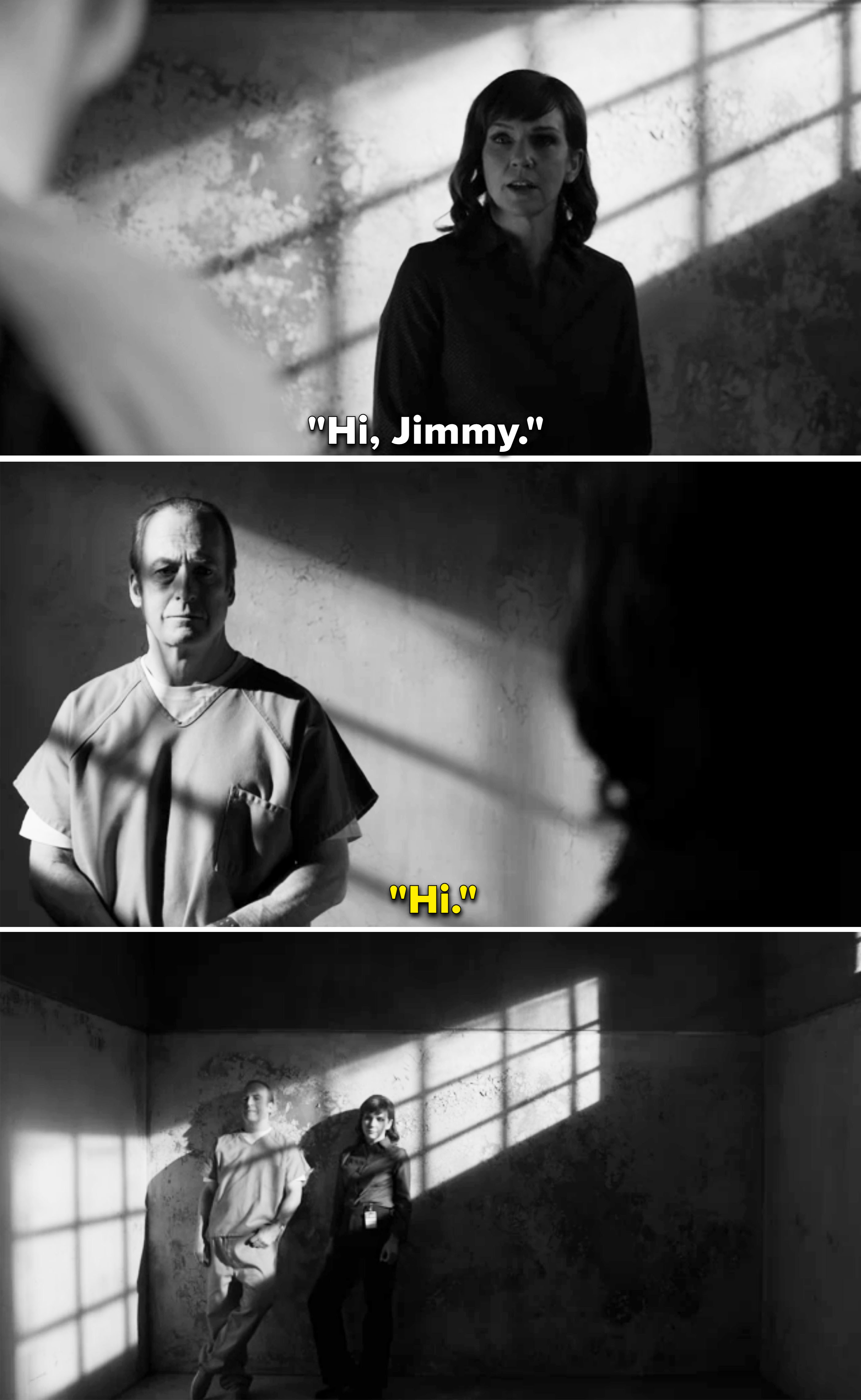 31.
On Firefly Lane, when Kate went to Tully's house after finding out that she had cancer, but Tully wasn't home.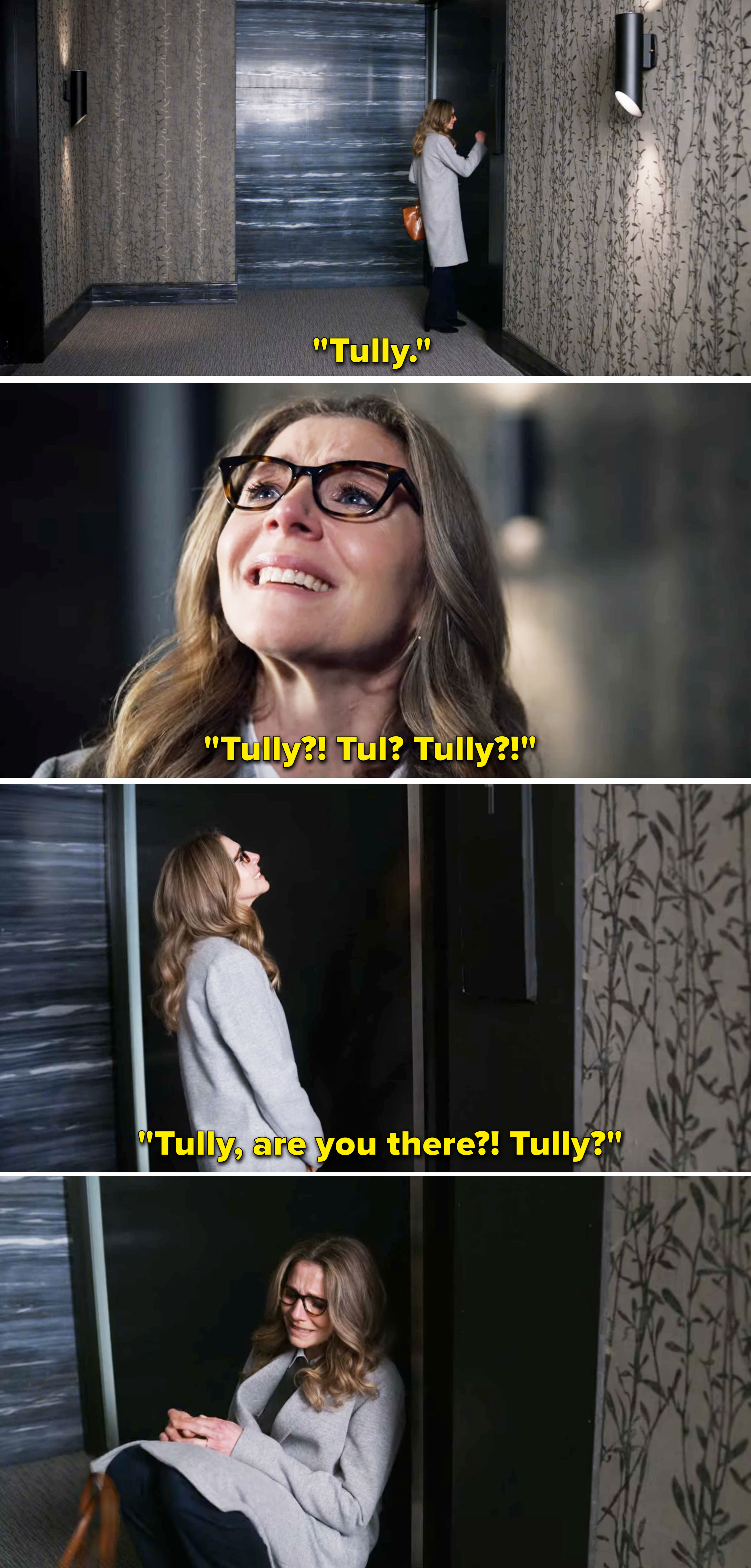 32.
On Pachinko, when Sunja's mom begged the rice merchant for some Korean-grown rice so that Sunja could have it before leaving for Japan.
33.
And finally, on The Midnight Club, when Anya died right as the rest of the Midnight Club finished her story.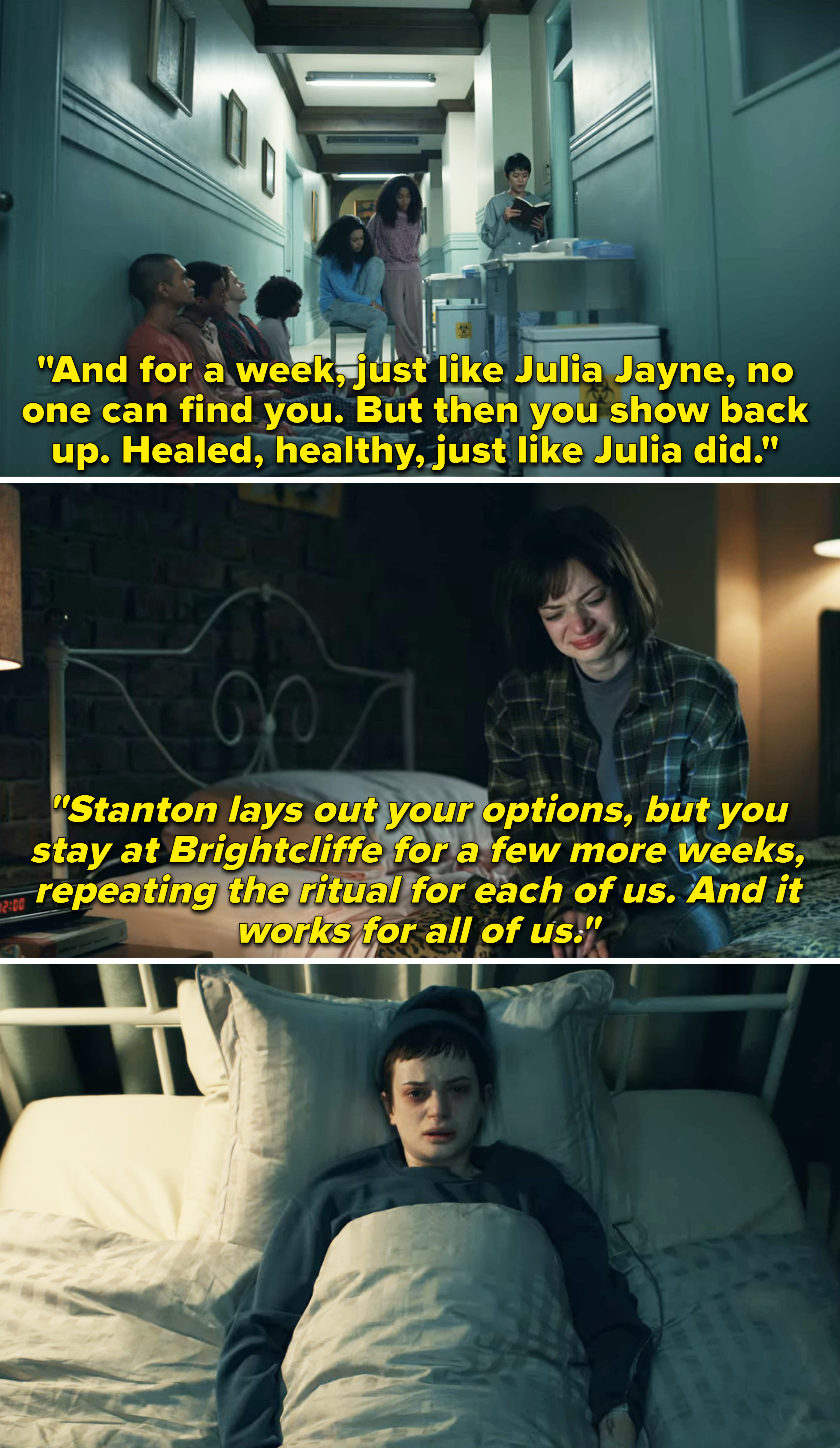 We know we can't fit everything into one post, so which other sad TV moments broke your heart this year? Tell us in the comments below!
Note: Some submissions have been edited for length and/or clarity.