The wedding looked absolutely stunning and was officiated by Jeffrey and Hilarie's BFFs Jensen Ackles and Norman Reedus.
And while I love a Supernatural and The Walking Dead reunion, I literally cannot stop gushing over the One Tree Hill cast supporting Hilarie on her special day.
First, Sophia Bush was in attendance and snapped this truly iconic selfie with Hilarie.
And Hilarie commented that "Real life is so much better than TV."

You can even spot Sophia giving Hilarie a little hug while she walked back down the aisle because B. Davis and P. Sawyer will always support each other.
I mean, look at this side-by-side. I'm weeping just thinking about it.
Also, Sophia wrote this truly beautiful comment on Jeffrey's post, thanking him for "making our girl smile like that."

Bethany Joy Lenz also snagged a cute selfie at the wedding and said she "couldn't be happier" to see Hilarie and Jeffrey tie the knot.
And Hilarie was grateful she got the chance to reunite with Joy on such a special occasion.

Danneel Ackles, who played everyone's favorite mean girl, Rachel Gatina, was also at the wedding and was super excited to celebrate the Morgan family.

In fact, Danneel and Jensen actually introduced Jeffrey and Hilarie nearly 10 years ago.
While Sophia, Joy, and Danneel appeared to be the only One Tree Hill cast members in attendance, the rest of the cast adorably shared their love on Instagram.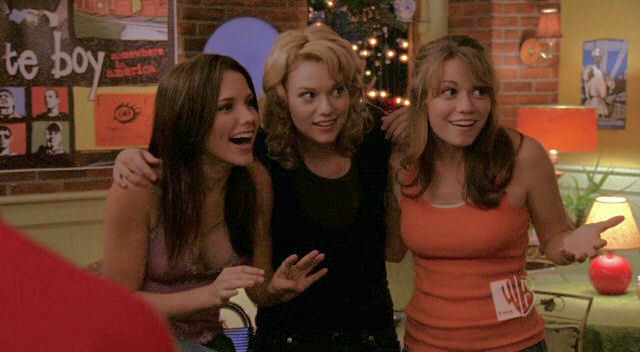 Robert Buckley, Shantel VanSanten, and Kate Voegele, who starred as Clay, Quinn, and Mia, sent their congrats to Hilarie and Jeffrey on their gorgeous day.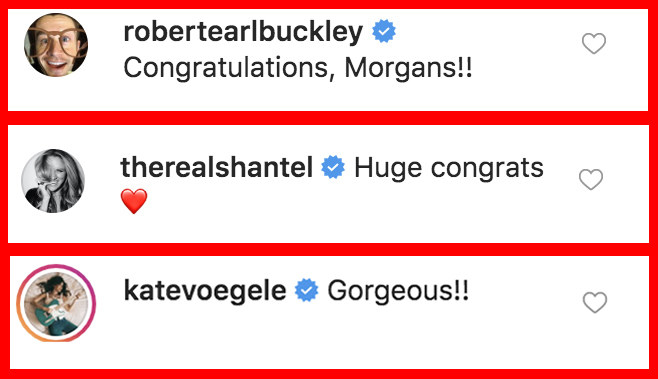 And Barbara Alyn Woods and Daphne Zuniga aka my favorite OTH moms Deb Scott and Victoria Davis couldn't stop gushing.
Basically, I absolutely love that the One Tree Hill cast remains so close and that they're so happy for Hilarie and Jeffrey.