As you're likely well aware by now, Will Smith slapping Chris Rock at the Oscars after his comments on Jada Pinkett-Smith's hair has launched about one billion hot takes.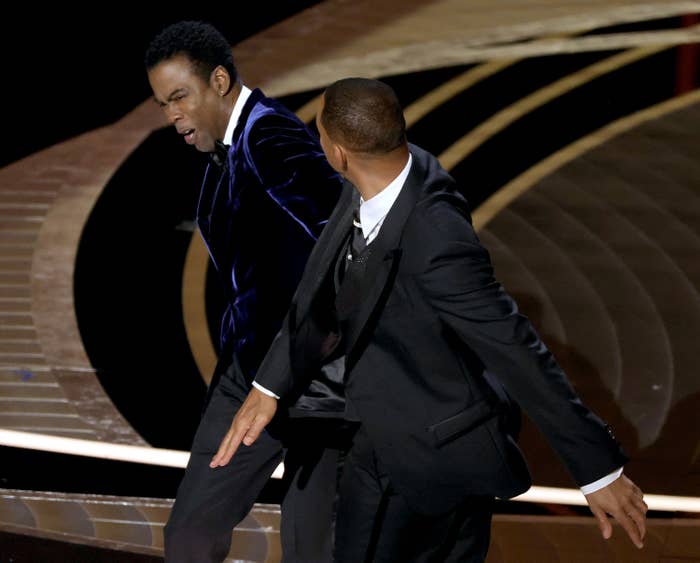 So if you're not too burned out from all the hubbub, here's how some celebrities reacted to the slap:
2.
Tiffany Haddish told People, "Maybe the world might not like how it went down, but for me, it was the most beautiful thing I've ever seen because it made me believe that there are still men out there that love and care about their women, their wives."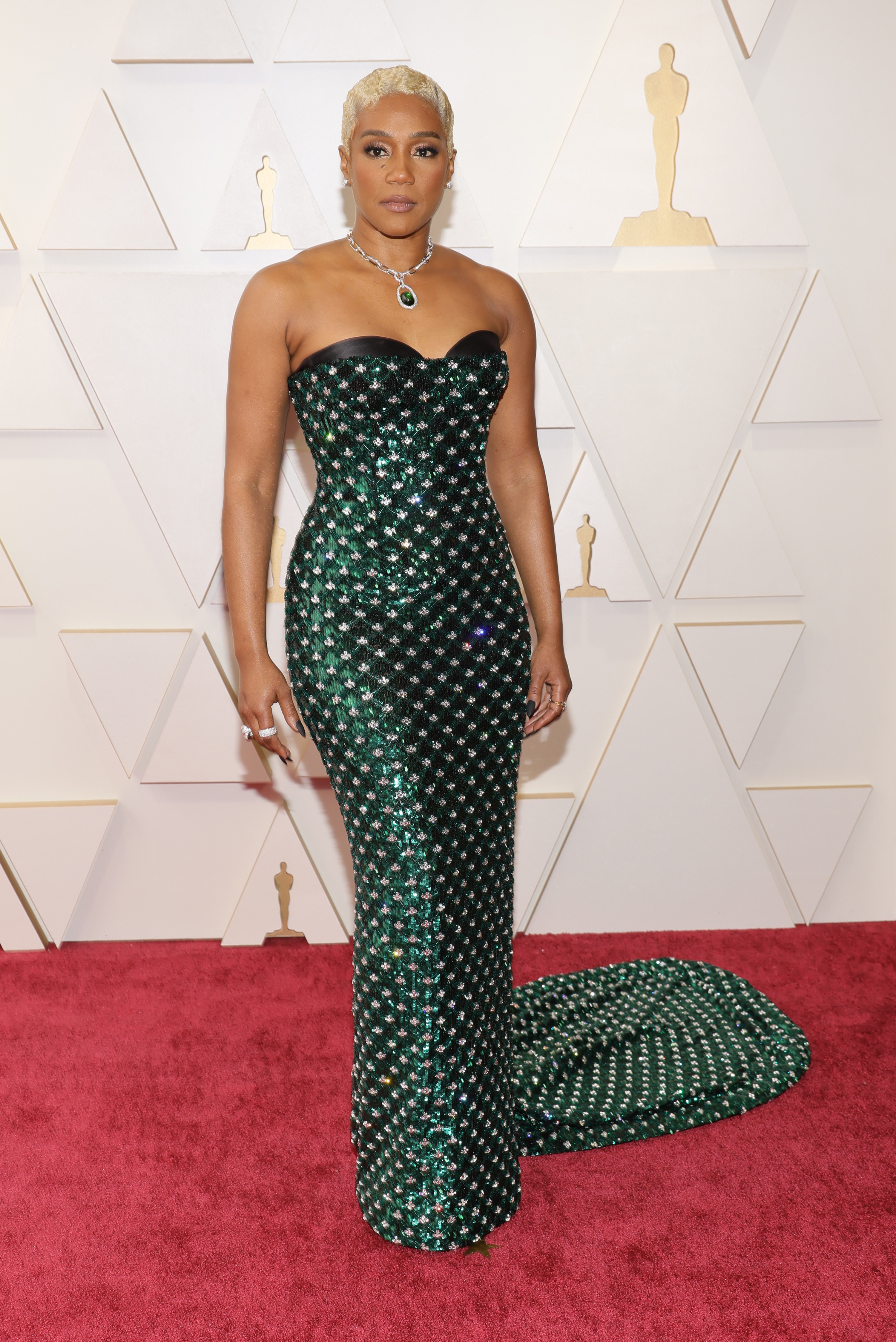 3.
Jimmy Kimmel said on a podcast, "You feel bad for a lot of people. ... [The hosts] had some really great moments and now this is what people are gonna be talking about. You feel bad for Questlove [who won the Best Documentary award], and Chris Rock certainly didn't deserve that. ... But in a way, I feel bad for Will Smith too, I think he let his emotions get the better of him and this should have been one of the great nights of his life, and now it's not."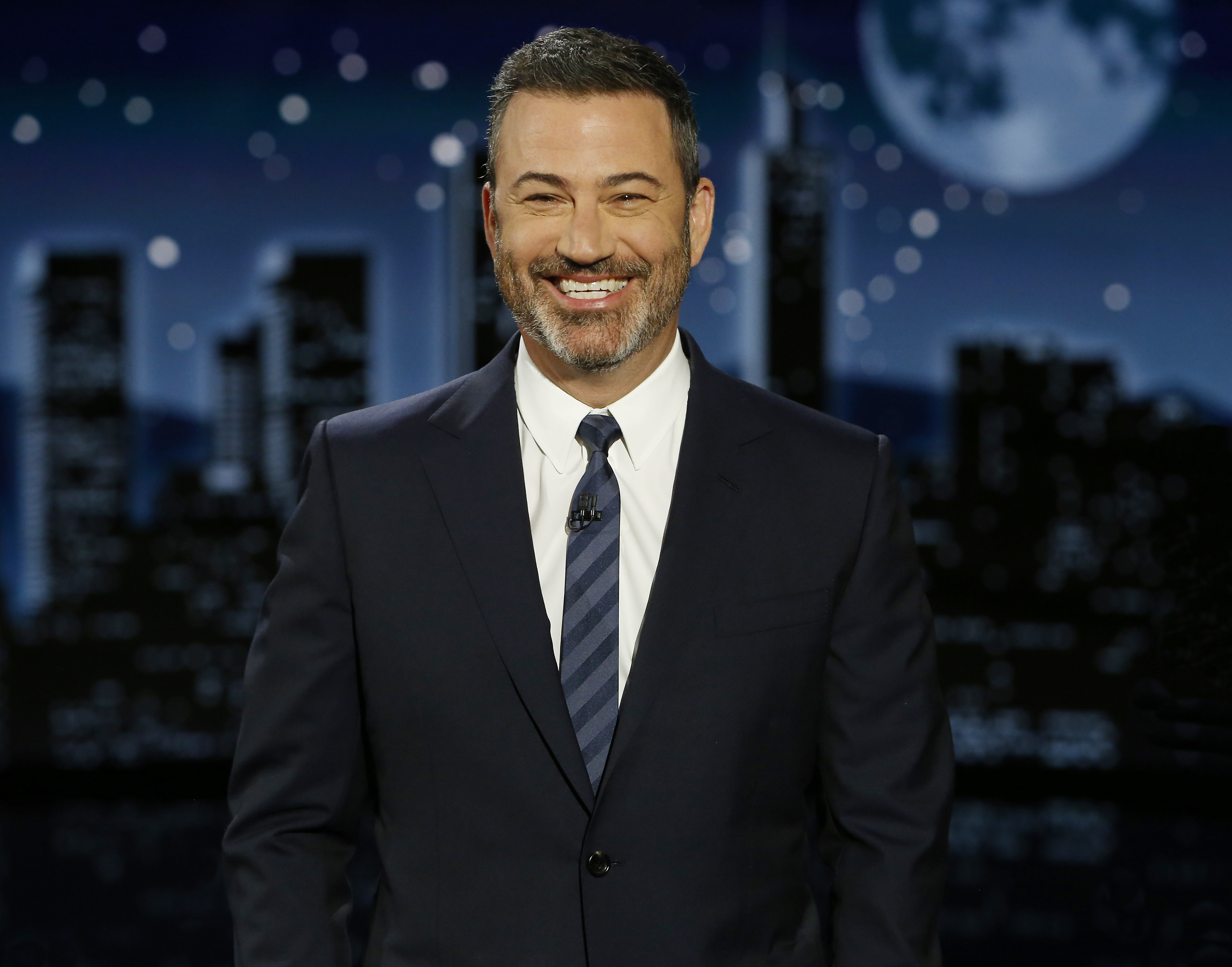 4.
Zoë Kravitz shared a photo of her on the red carpet with the caption, "Here's a picture of my dress at the award show where we are apparently assaulting people on stage now."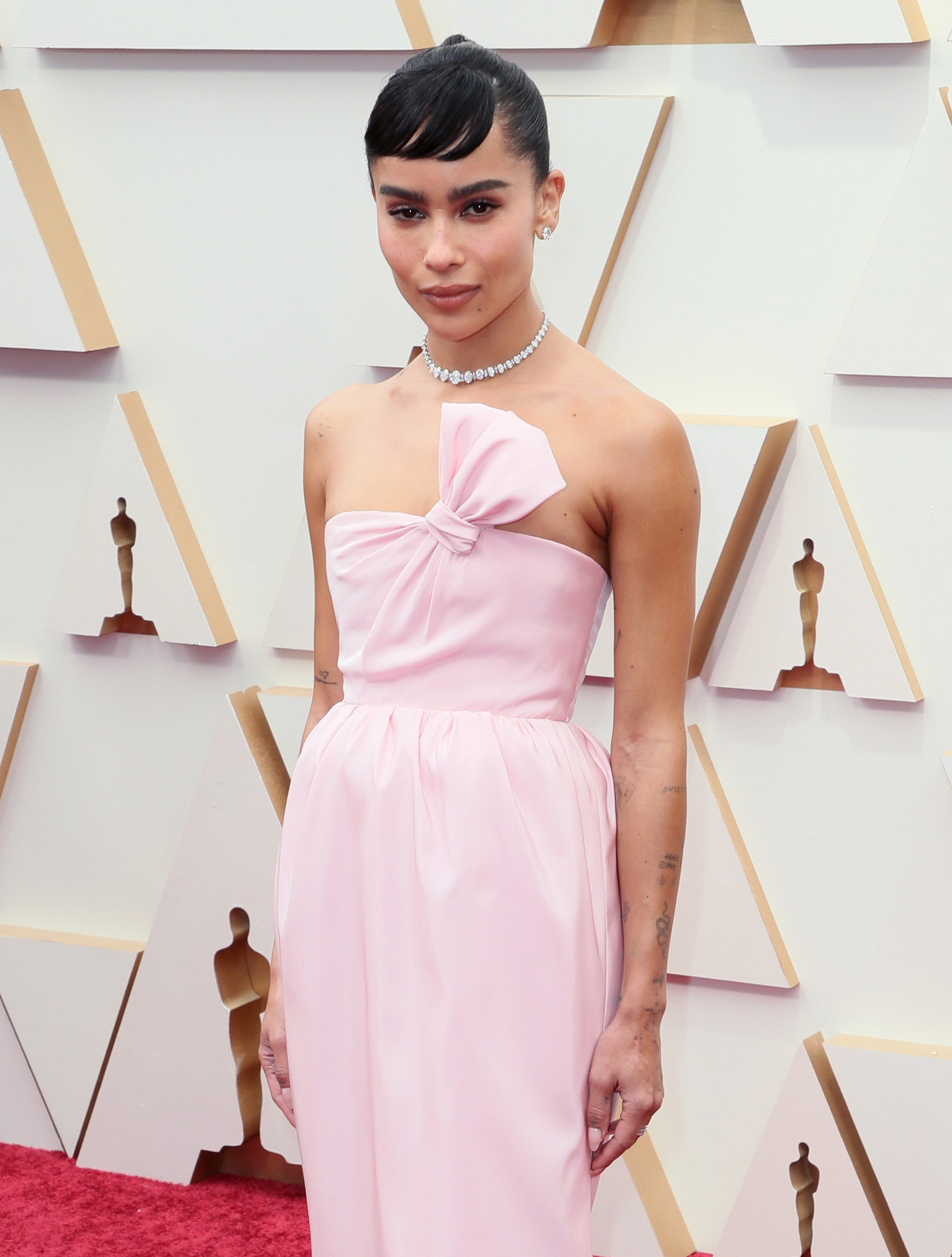 5.
Cohost Amy Schumer wrote on Instagram, "Still triggered and traumatized. I love my friend @chrisrock and believe he handled it like a pro. Stayed up there and gave an Oscar to his friend @questlove and the whole thing was so disturbing. So much pain in @willsmith anyway I'm still in shock and stunned and sad. I'm proud of myself and my cohosts."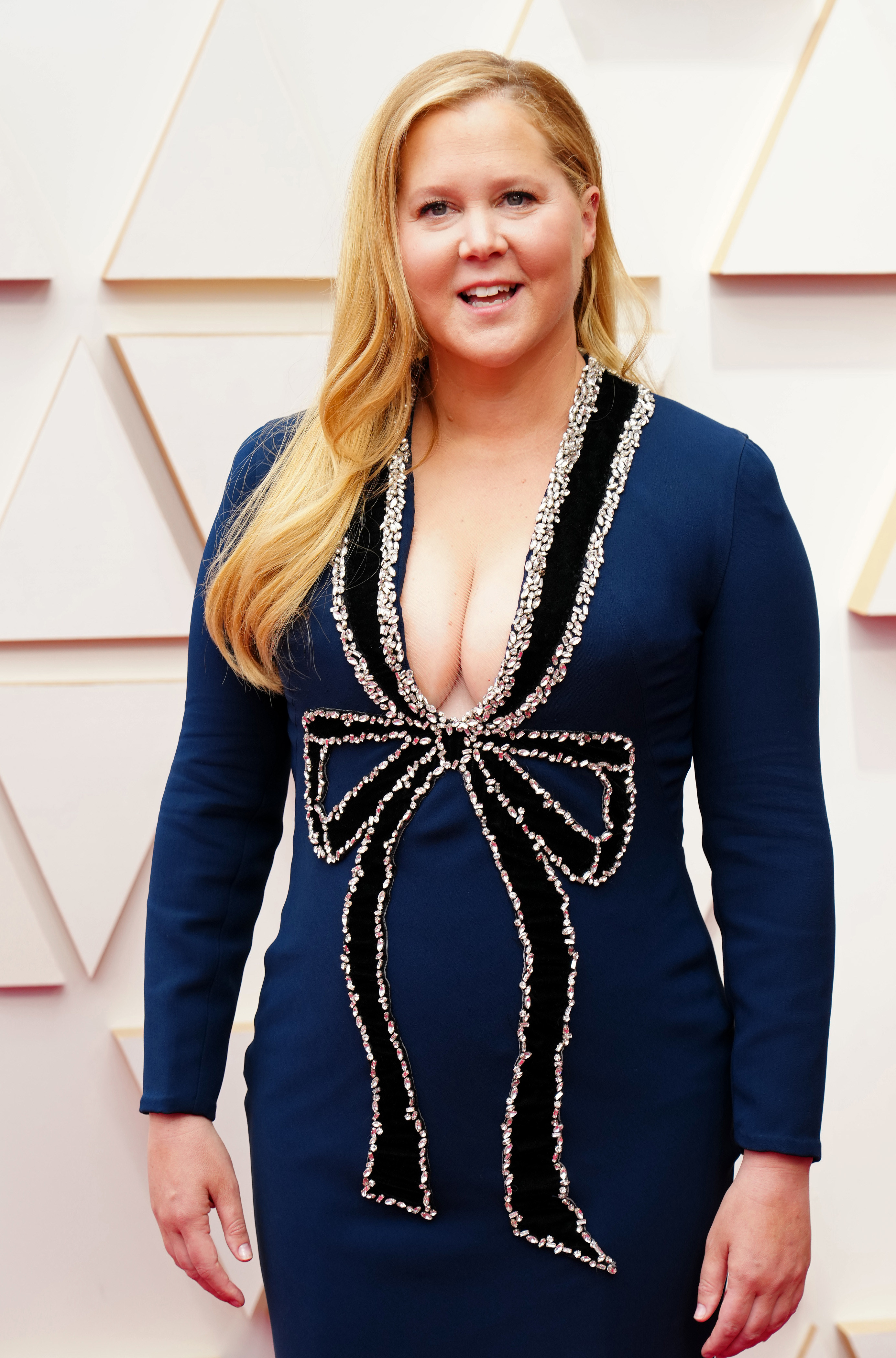 6.
While cohost Wanda Sykes told Ellen DeGeneres, "I felt so awful for my friend Chris. It was sickening. I physically felt ill. ... And for them to let [Will] stay in that room and enjoy the rest of the show and accept his award, I was like, 'How gross is this?'"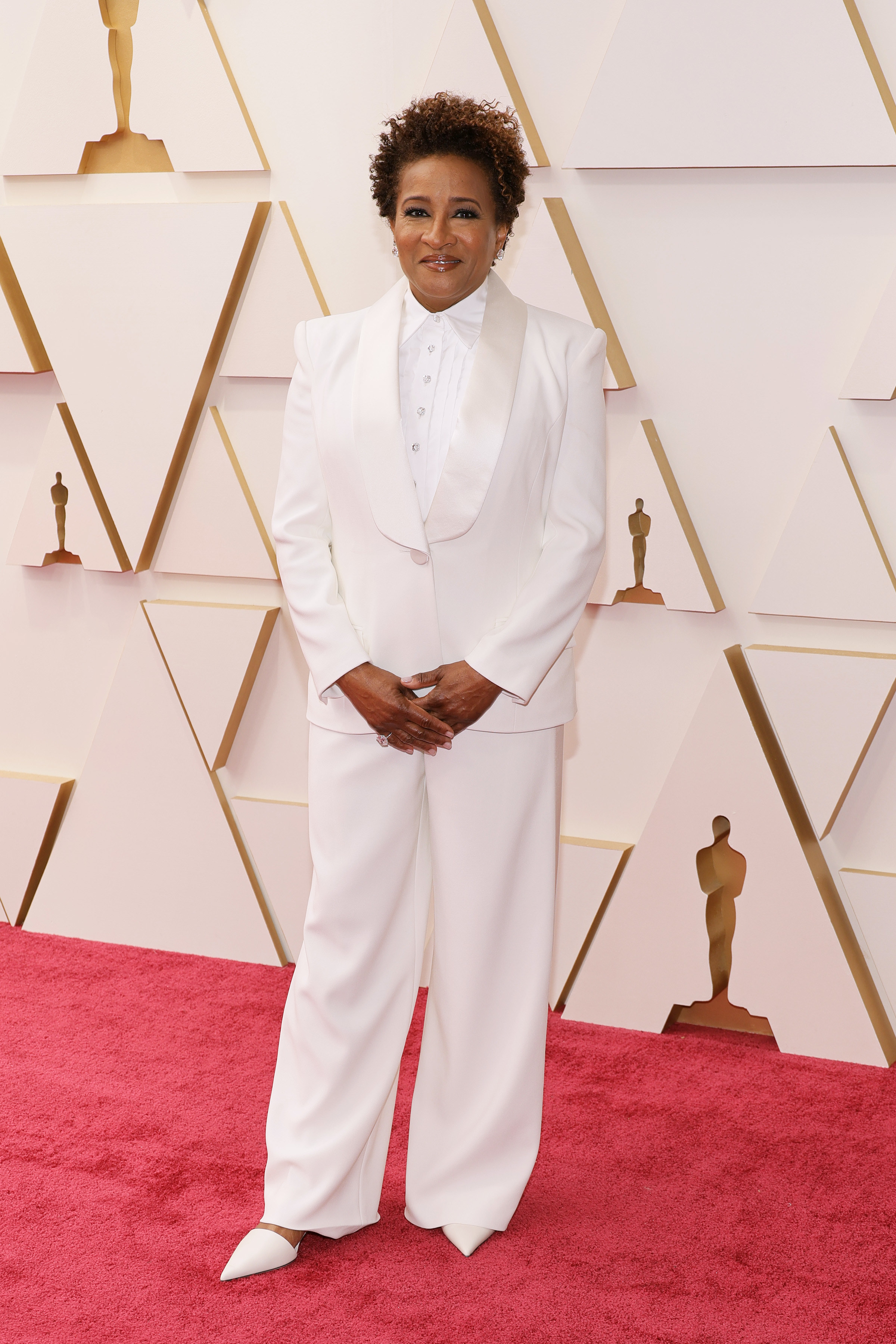 7.
James Corden said on his talk show, "Seriously though, I applaud Chris Rock for recovering, keeping the show moving. It was an incredibly dignified response. I'll say this, Will Smith can't take a joke, Chris Rock can take a punch."
8.
Nicki Minaj made a series of tweets where she wrote, "Social media has made ppl feel that these 'husbands' won't ever run into them in real life. ... Imagine what it must feel like to be losing your hair to the point where you have to shave it bald. You think that's easy to deal with for anyone?"
9.
In a now-deleted tweet, Judd Apatow wrote, "He could have killed him. That's pure out of control rage and violence. They've heard a million jokes about them in the last three decades. They are not freshman in the world of Hollywood and comedy. He lost his mind."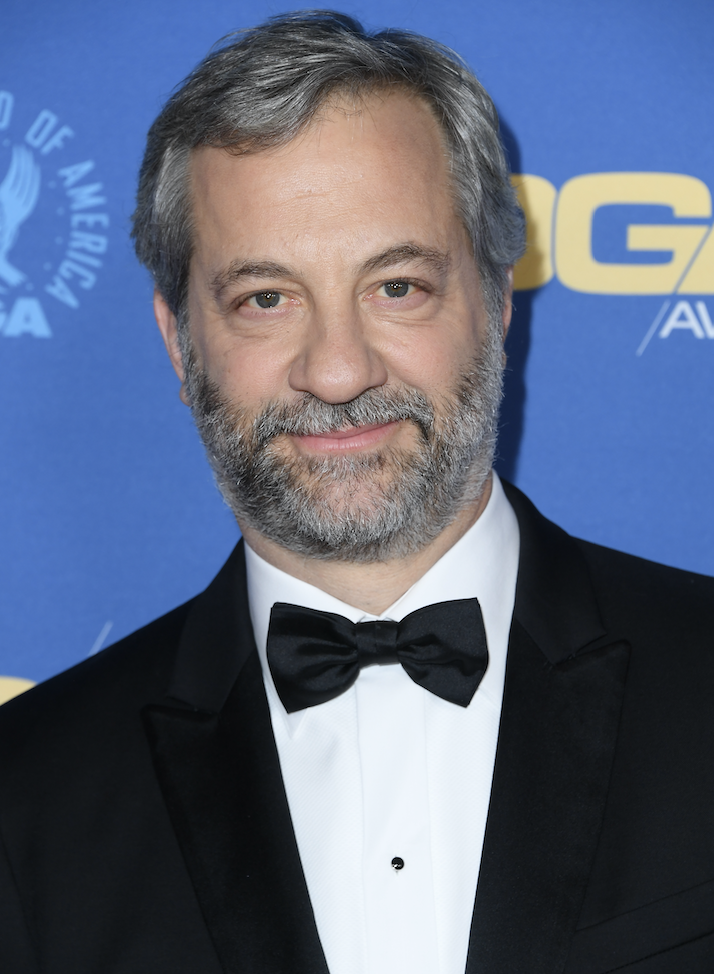 10.
Kathy Griffin feared for comedians everywhere:
11.
Cher appeared confused:
12.
Ice-T was not a fan of being asked so much about the Oscars:
13.
Finally, Daniel Radcliffe said on Good Morning Britain, "I'm just so already dramatically bored of hearing people's opinions about it that I just don't want to be another opinion adding to it."