When I say the words "Kourtney Kardashian and Travis Barker," I'm sure many things come to mind, including the couple's love of PDA, both on and off social media.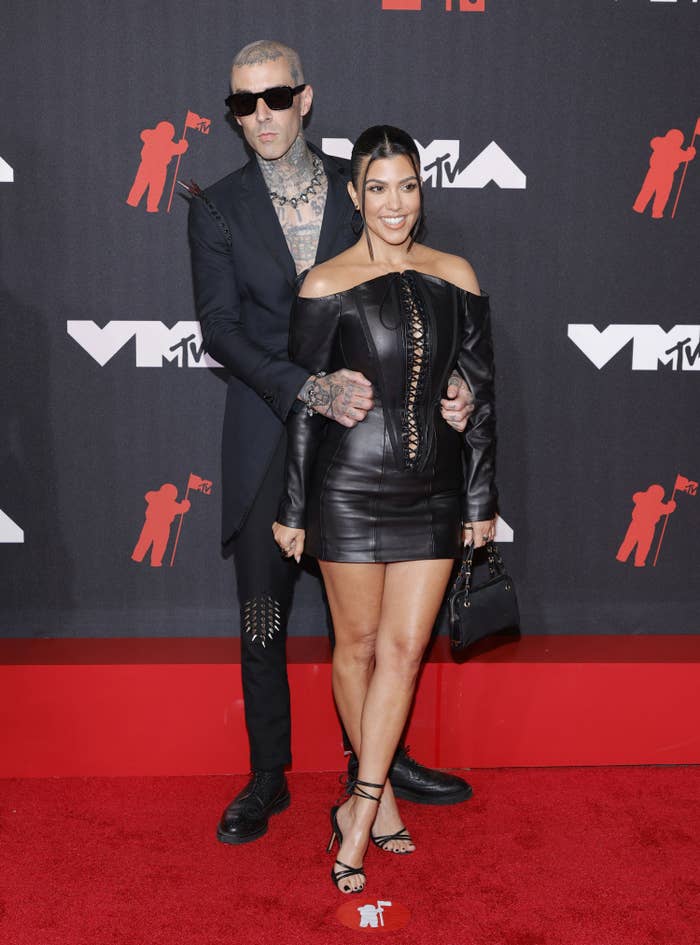 So when Travis Barker appeared on SNL last night alongside Young Thug, you can bet Kourt was right there to support him backstage.
AHEM, WHERE ARE YOUR EYES LOOKING, SIR?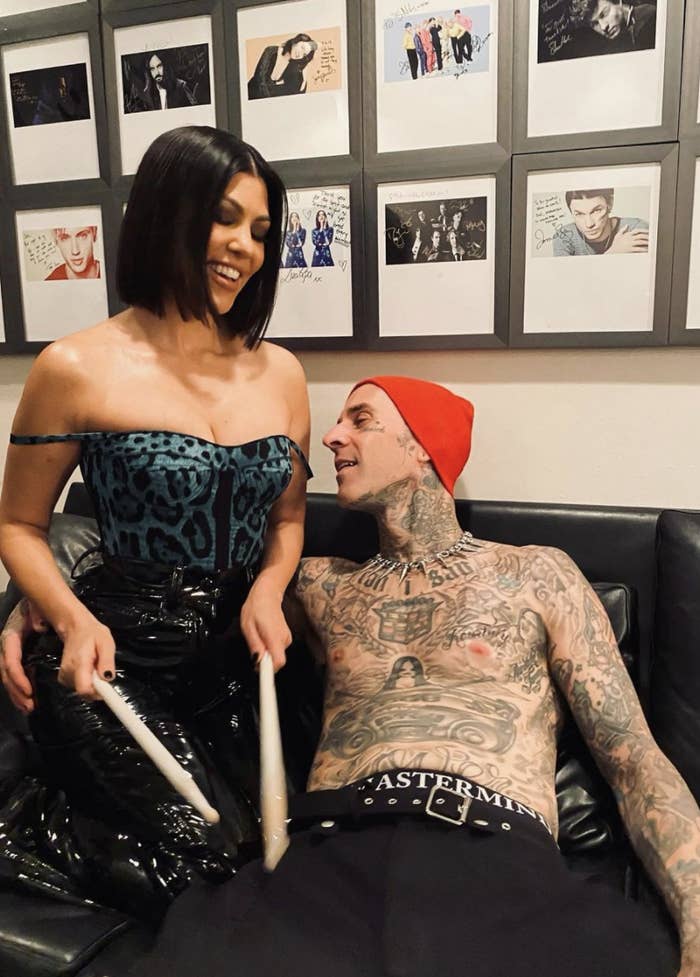 I'm fine.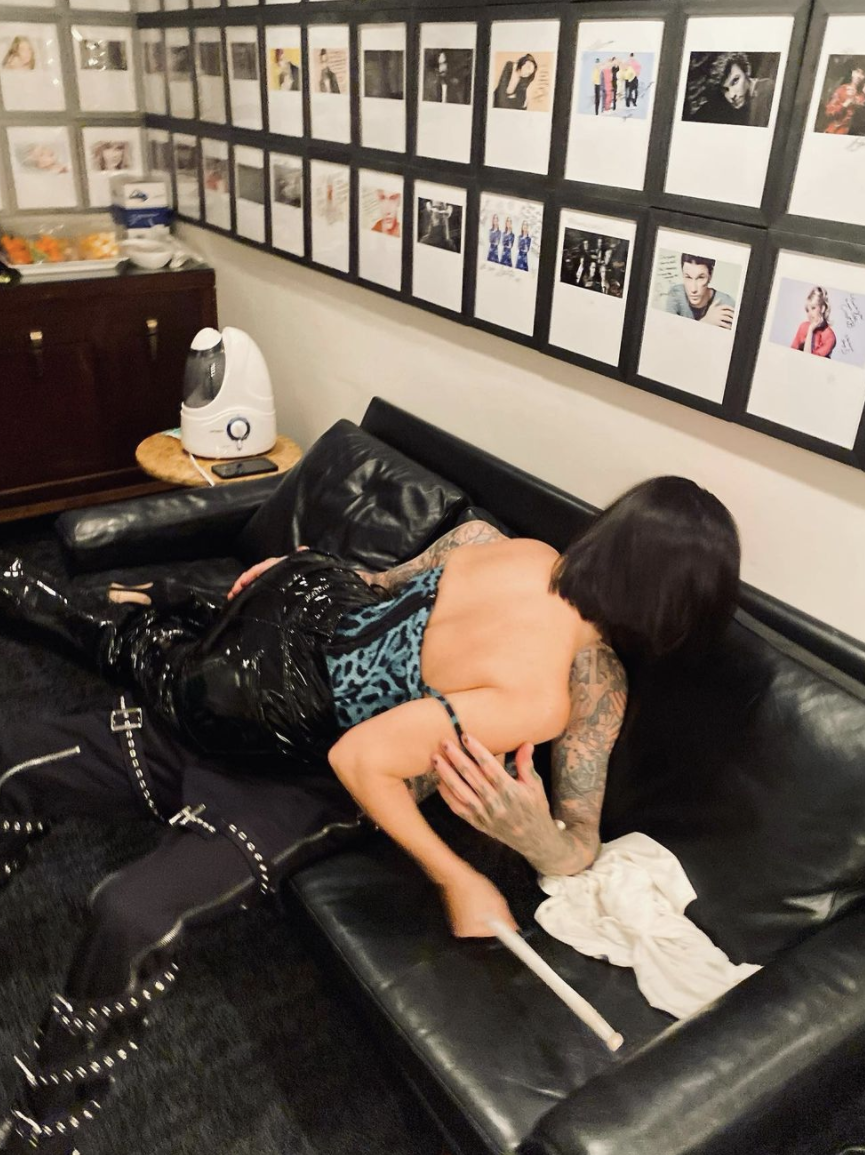 Honestly, I can be snarky all I want but I did a gig on drums last night and maybe I would have liked someone to feed my drumsticks to me!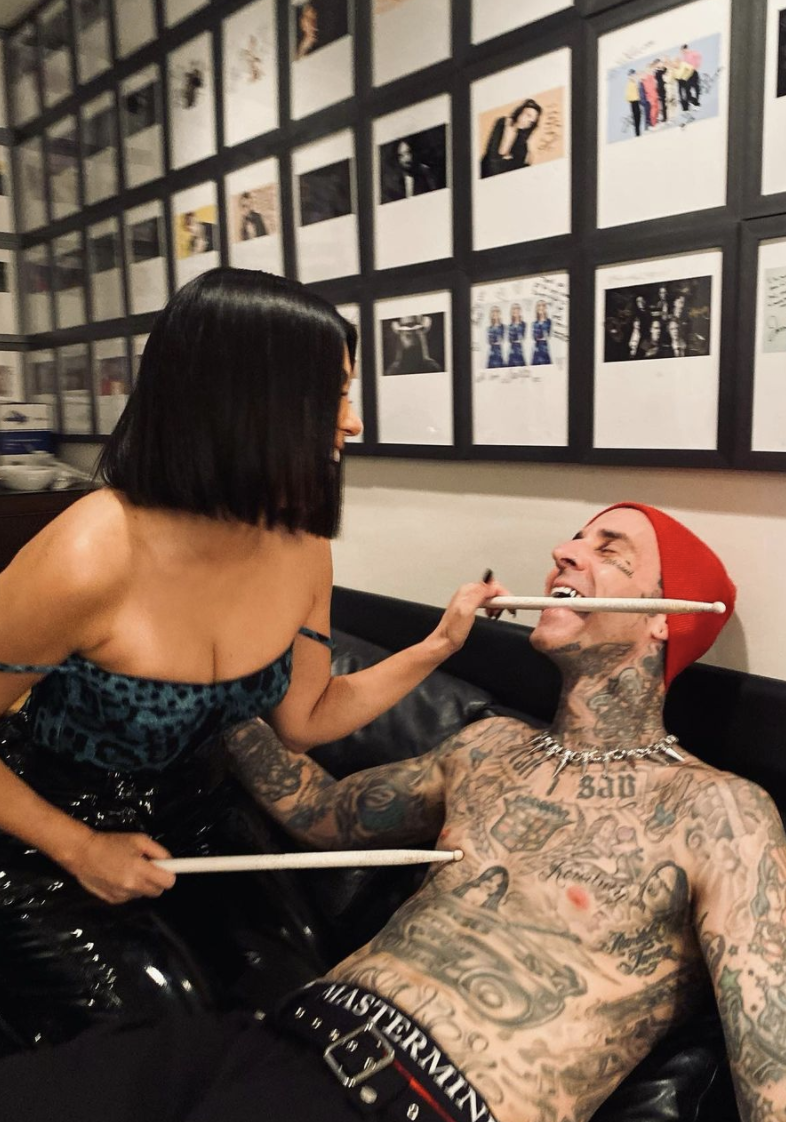 And who should pop into the comments of this post but Travis himself?

Of course, you eagle-eyed fans of SNL/Trav-ourtney may have noticed that this comes a mere week after Kim Kardashian roasted the couple's PDA on the show.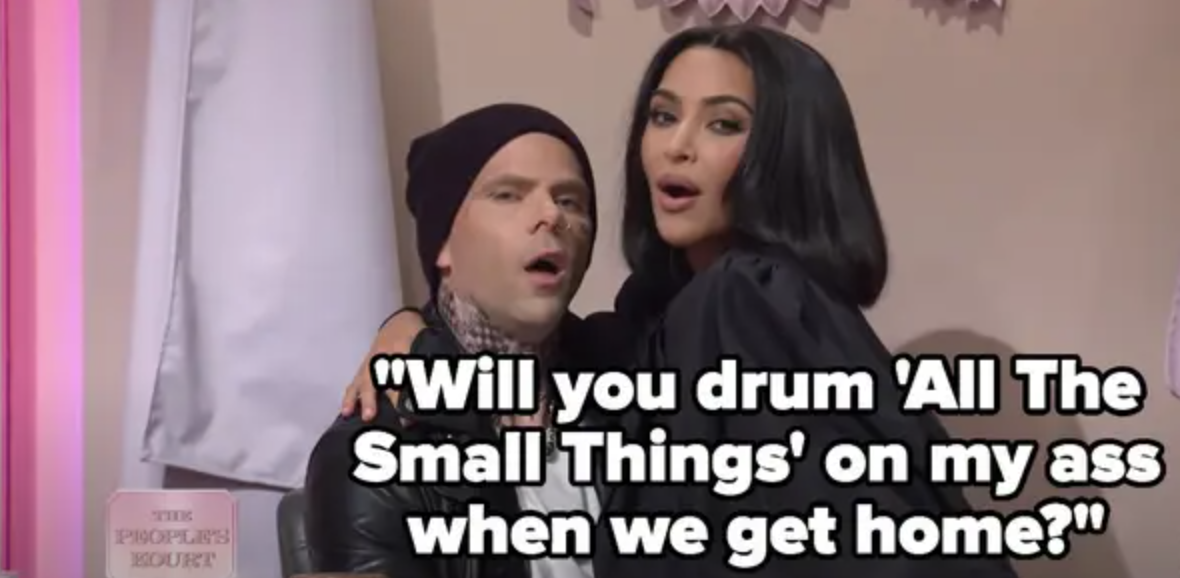 Does life imitate art?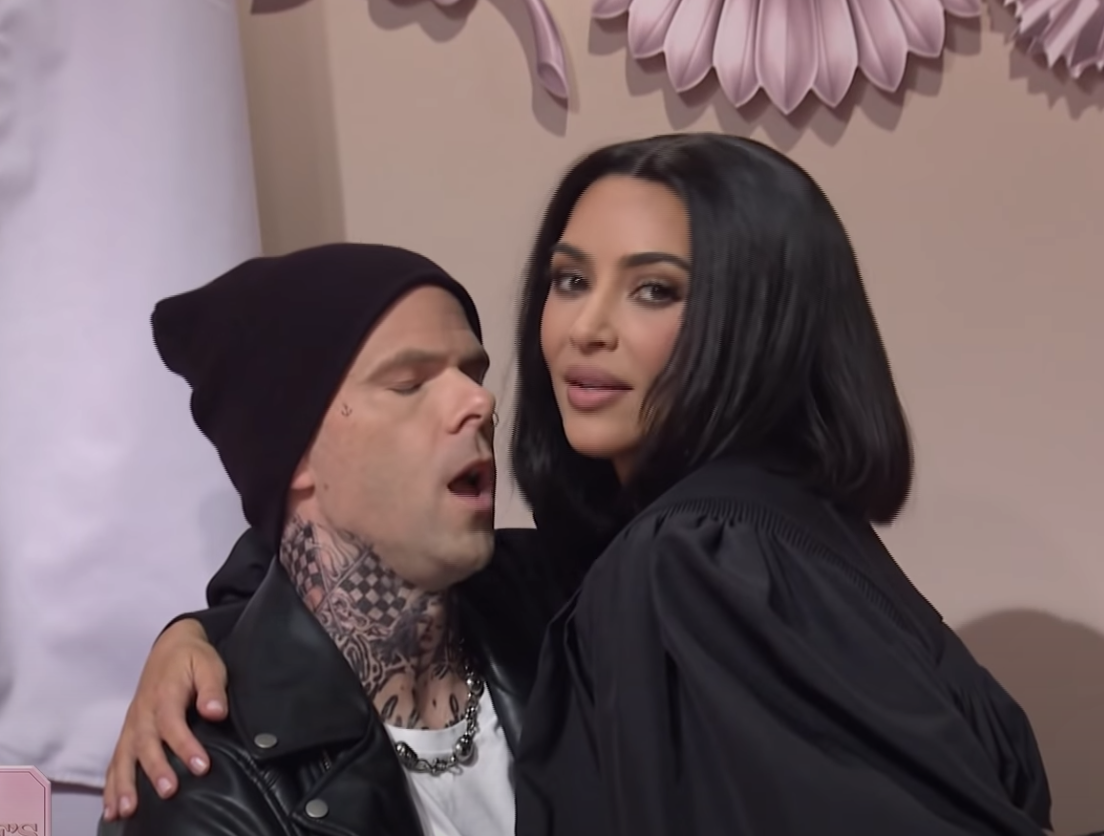 I think I need to lie down.