On a new appearance on The Ellen Show, Kim Kardashian talked about the body modifications her boyfriend, Pete Davidson, has gotten as a tribute to her.
However, speculation that Pete had gotten some kind of "Kim" tattoo ramped up after the selfie he sent Kanye West in alleged leaked messages appeared to show her name on his chest.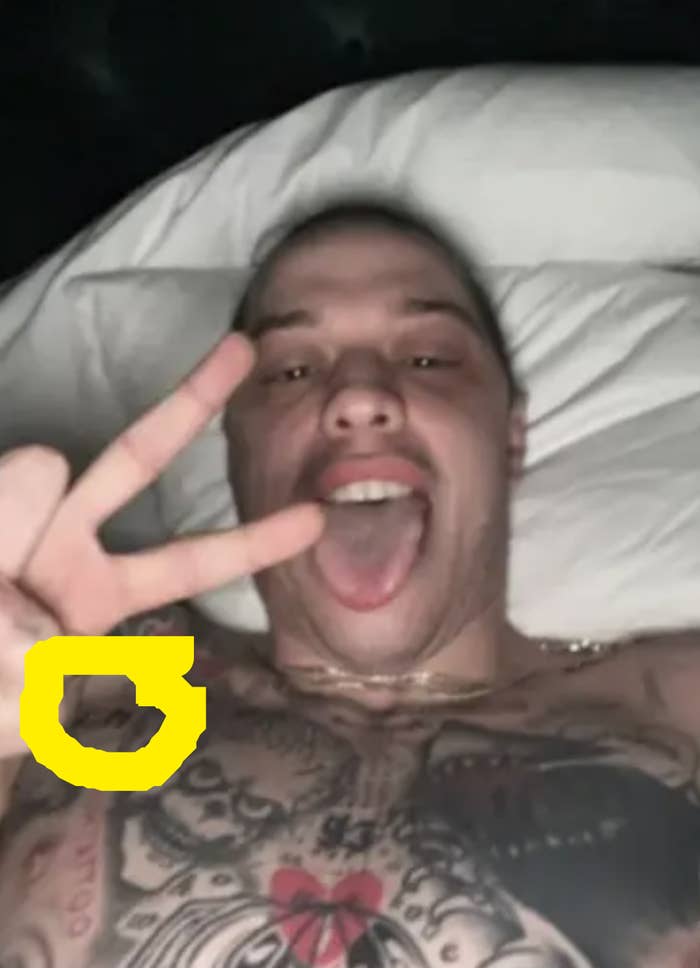 Speaking to Ellen, Kim confirmed that he does have her name on his chest — but it isn't one of his tattoos. "He has a few tattoos, a few cute ones. That one, the Kim one, isn't a tattoo — it's a branding," she explained.
"He wanted to do something that was really different. First tattoo he got, I was like, 'Oh so cute, oh my god!'" she continued, adding that he got at least one more Kim tattoo after. "That's what tattoo people do, they get tattoos of what's going on in their life. So I was like, 'Is it special?'"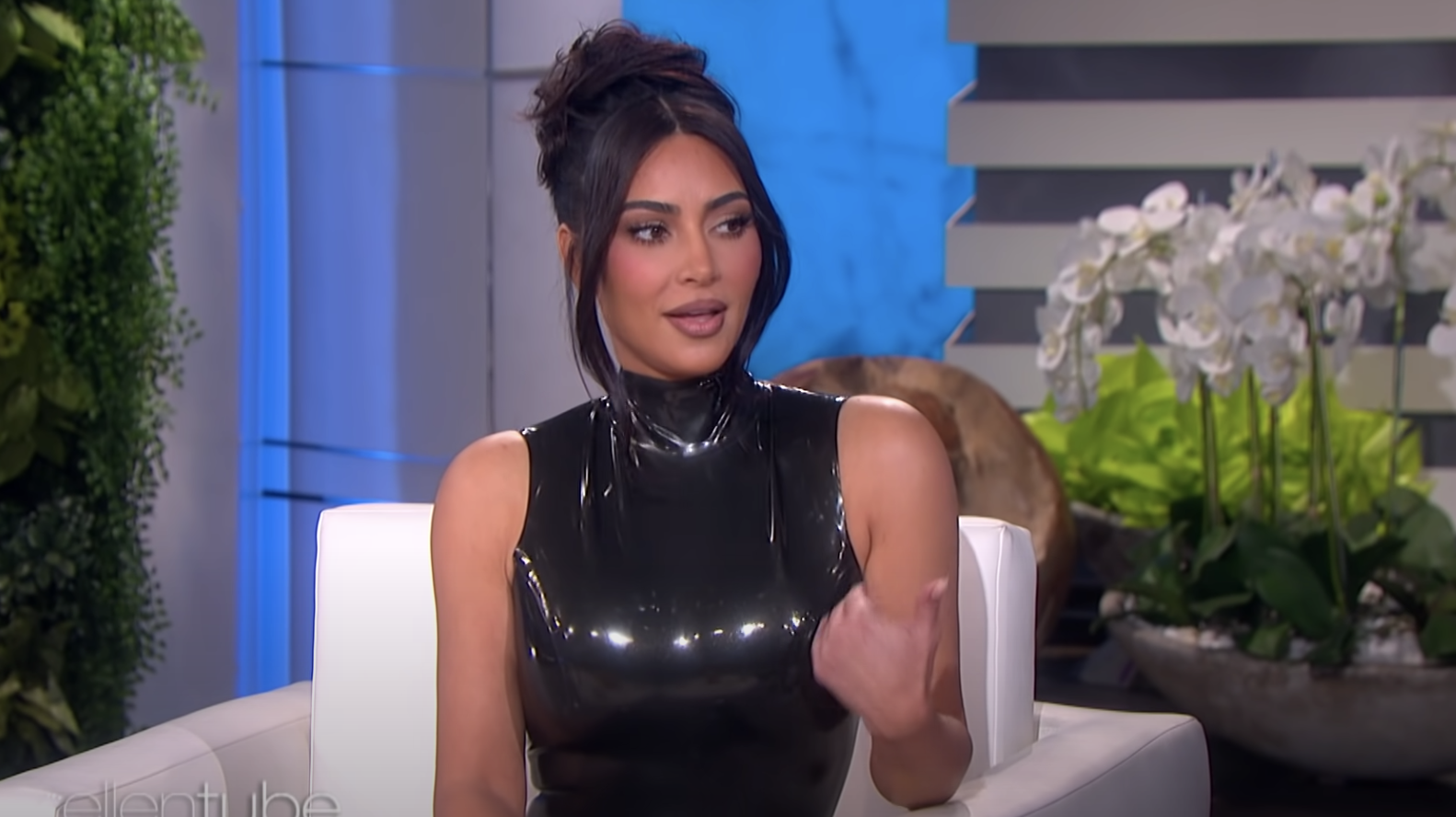 When asked to clarify what the tattoos are of, she continued, "The branding is my name. The other ones are cutesy things. My favorite one says, 'My girl is a lawyer.'"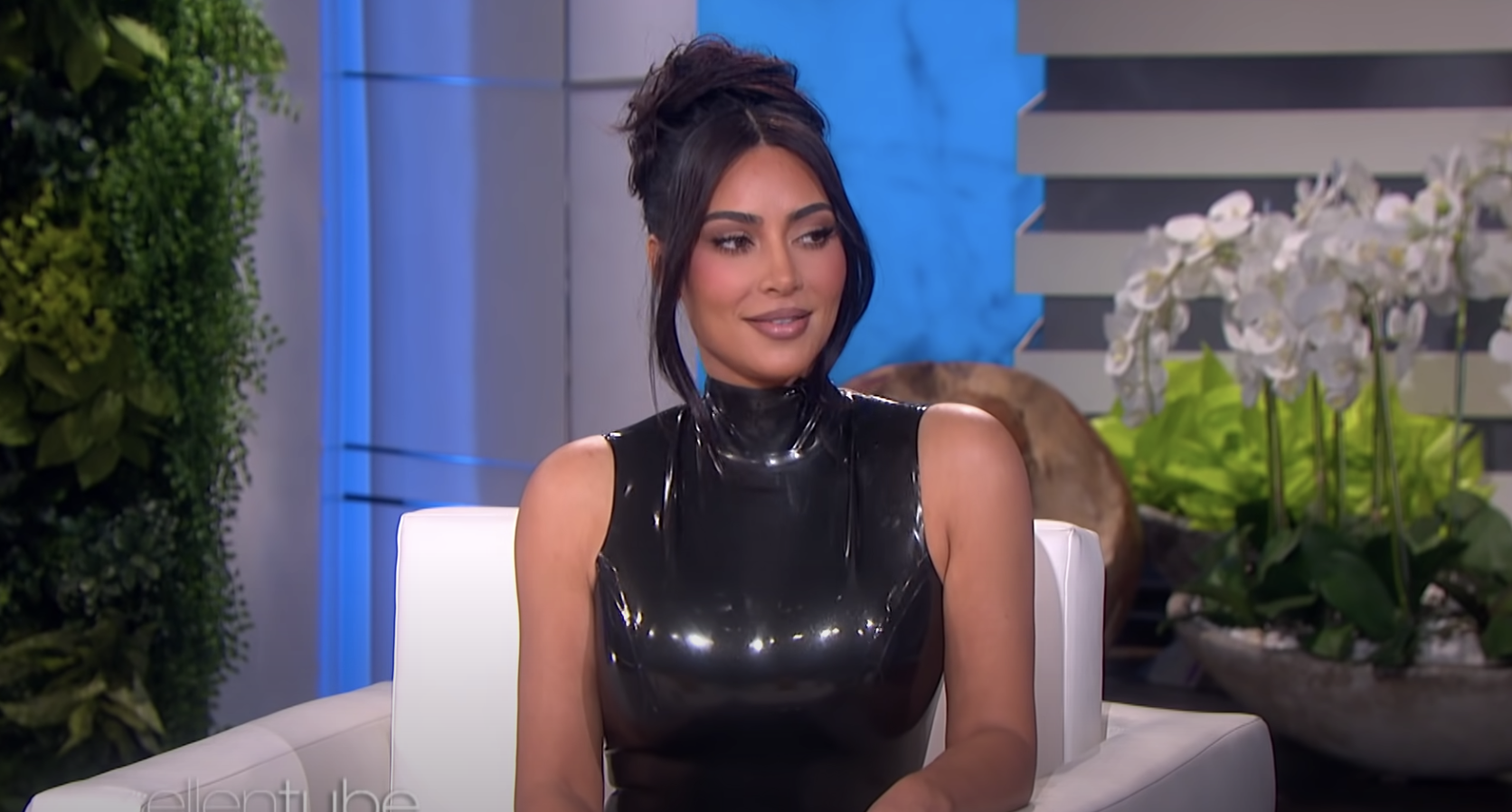 "I just think he was like, 'I want something that's there that I can't get rid of, [like] my tattoos.' He's in the process of getting rid of his arm tats and his neck tats. He's like, 'I don't want to be able to get rid of it or to cover it up. I just want it there as a scar on me.'"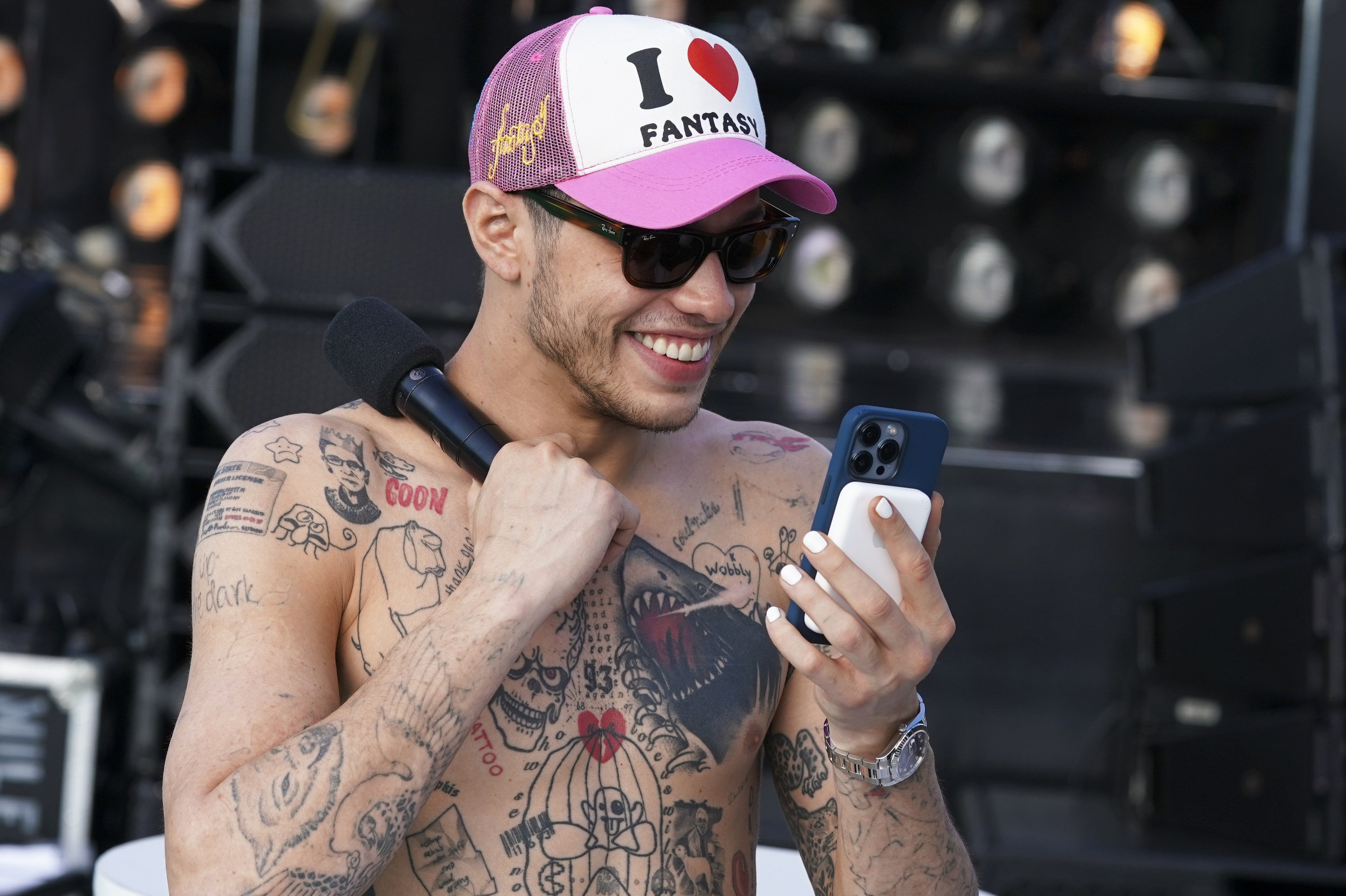 After Ellen looked slightly uncomfortable in response, Kim emphasized, "It's so cute, guys."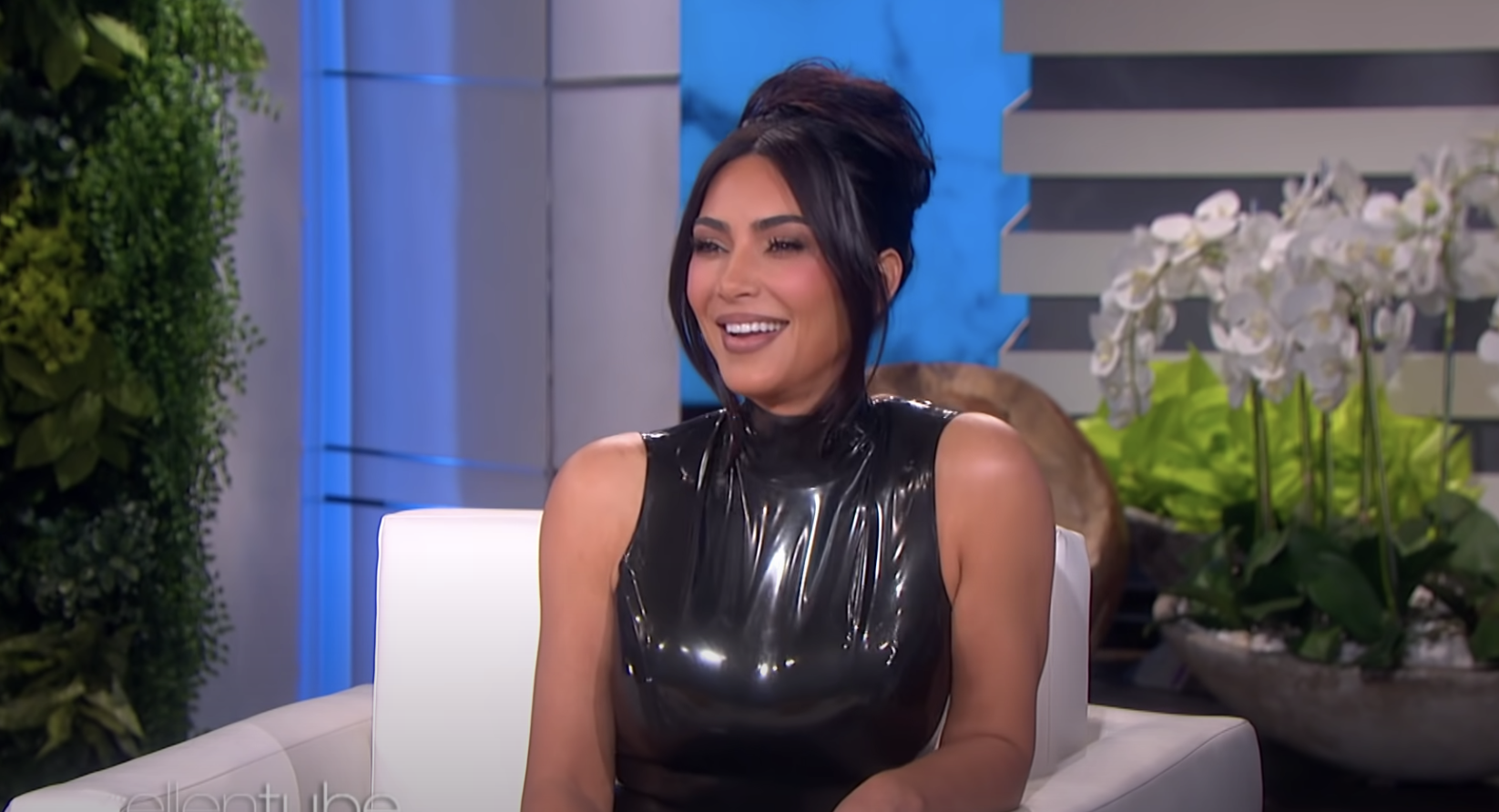 At one point, Pete had over 100 tattoos — including tributes to his ex-fiancé, Ariana Grande. However, as Kim mentioned, he's currently in the process of getting many of them removed because of the amount of time that it takes to cover them up on set.