Pete Davidson is in the midst of removing a majority of his tattoos, but that hasn't stopped him from adding to his collection when something's really important — namely Kim Kardashian.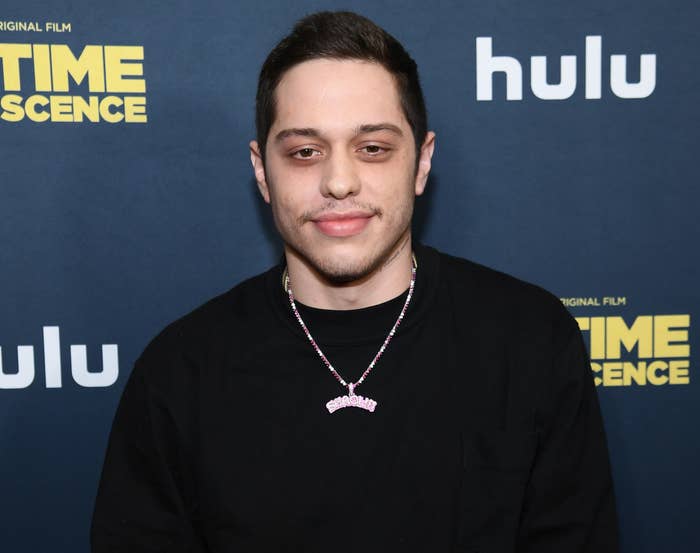 While it's not confirmed if it's a permanent addition to his collection or just Sharpie, here's a tour of some of Pete's 70+ tattoos, new and old...
Starting with Pete's chest, he's racked up quite a number of tats, including a skull that was inspired by the 1996 flick Mars Attacks! and a massive shark.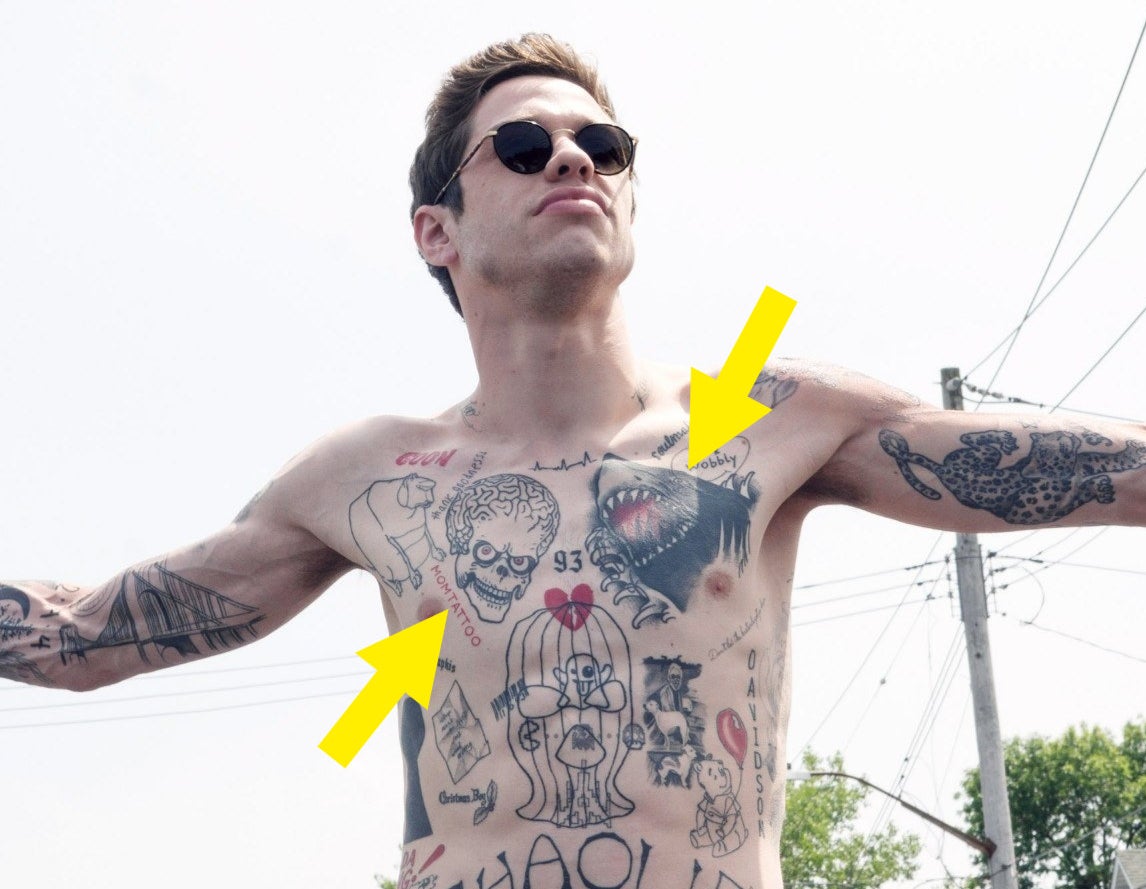 He's also got an electrocardiogram reading on his collarbone, which doctors use to monitor heart health...but it's not clear if the EKG belongs to anyone in particular.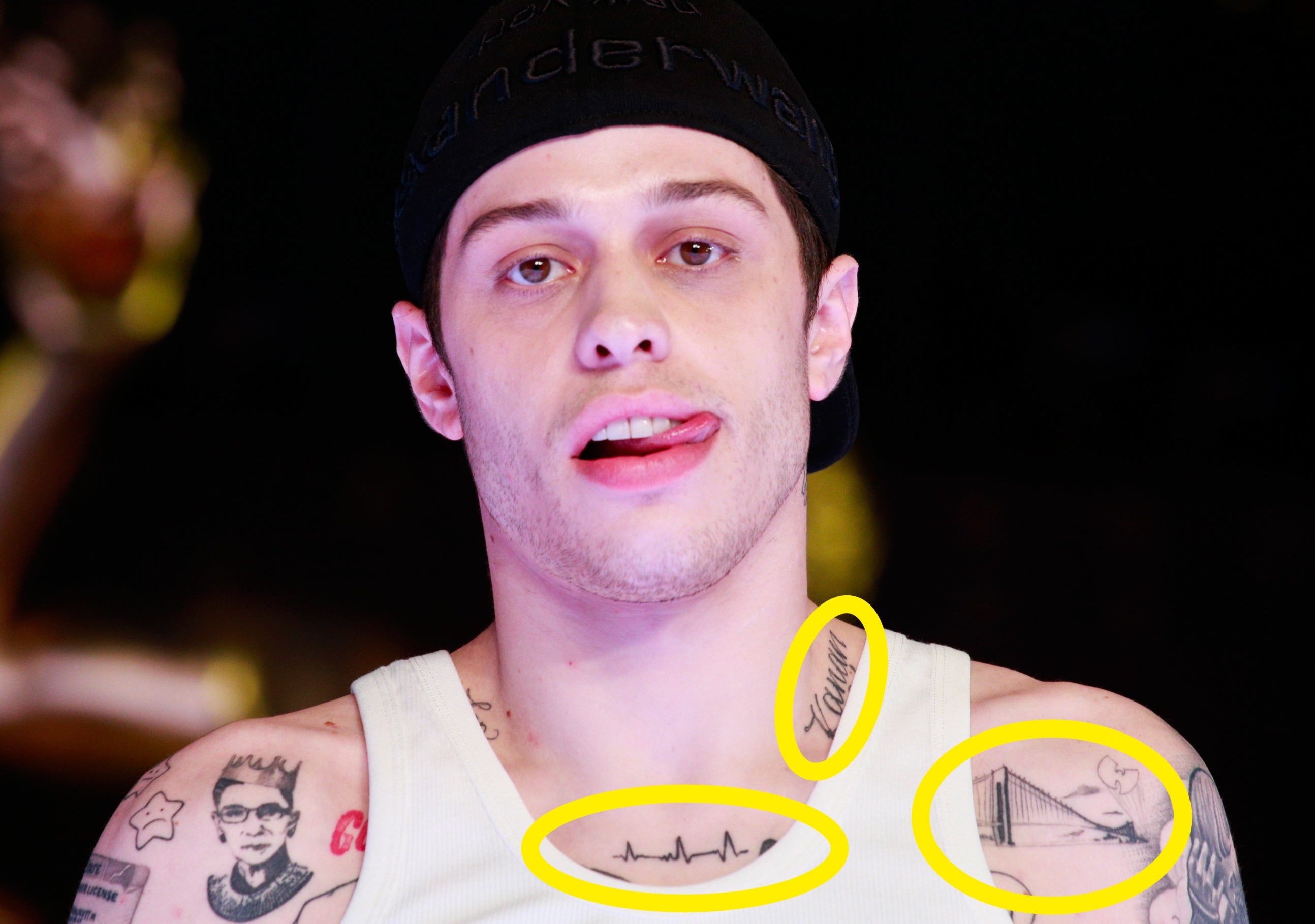 Additionally, he's got an assortment of words scattered around his chest, including "soulmate," "wobbly," and "thank goodness," as well as "93," a nod to the year he was born.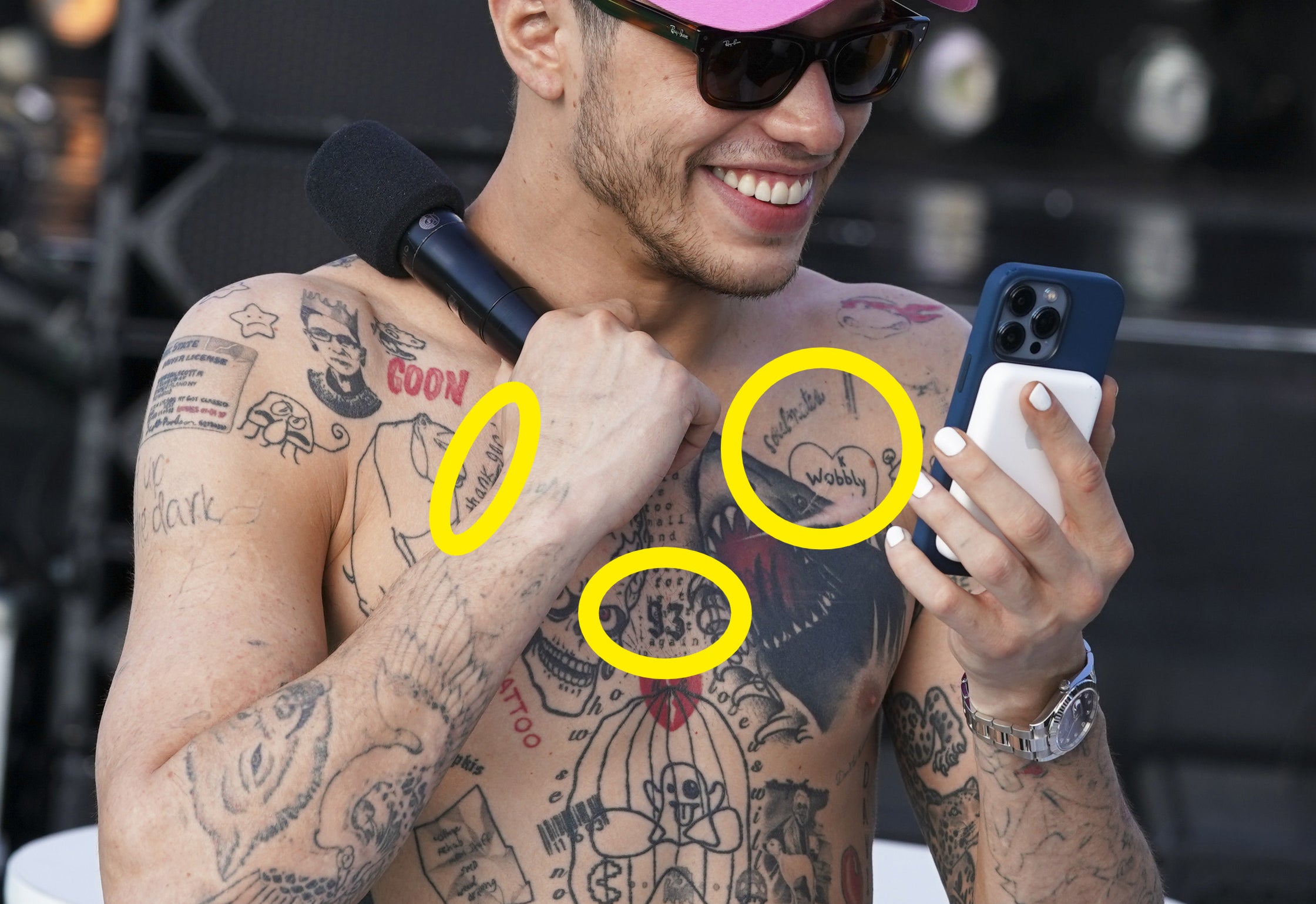 Moving slightly south, things start to get a little cluttered! In one area, Pete has the Snapchat ghost, Pac-Man characters, a broken heart, and a barcode all covered up with a tattoo of a ski mask.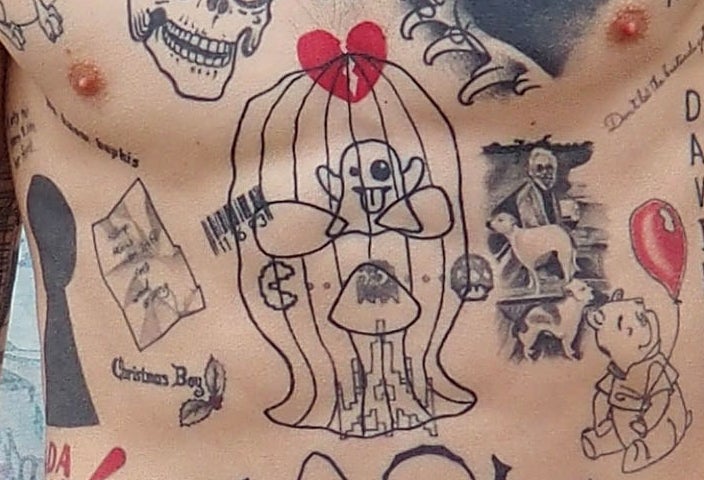 Of course, he's also got his last name tattooed next to Winnie the Pooh — as well as a portrait of a man and two dogs that stems from a painting shown in the movie Goodfellas.
Meanwhile, his right side features a tattoo of a keyhole alongside a tribute to The Sopranos featuring the Bada Bing strip club logo from the series.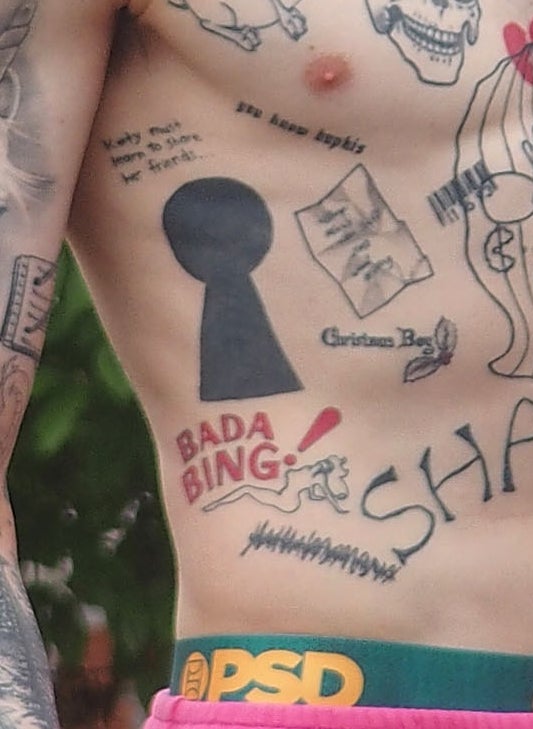 And who could forget one of his largest tats? Pete has the word "Shaolin" written across his stomach, which is a renowned temple and the name of one of the oldest styles of martial arts.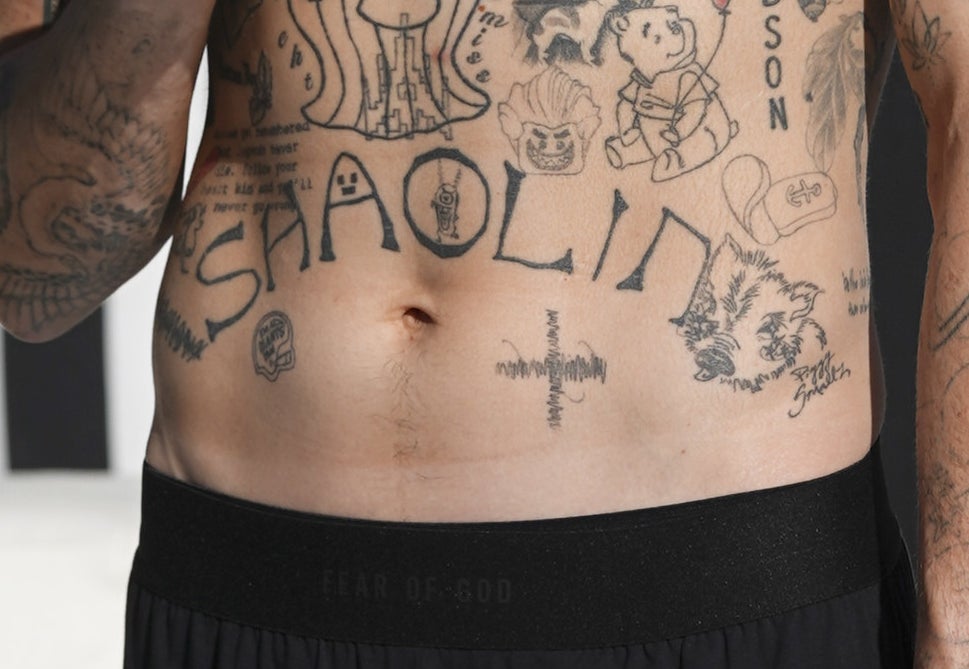 Pete's back is just as covered as his front with the most prominent piece being a hooded man juxtaposed with a light colored angel.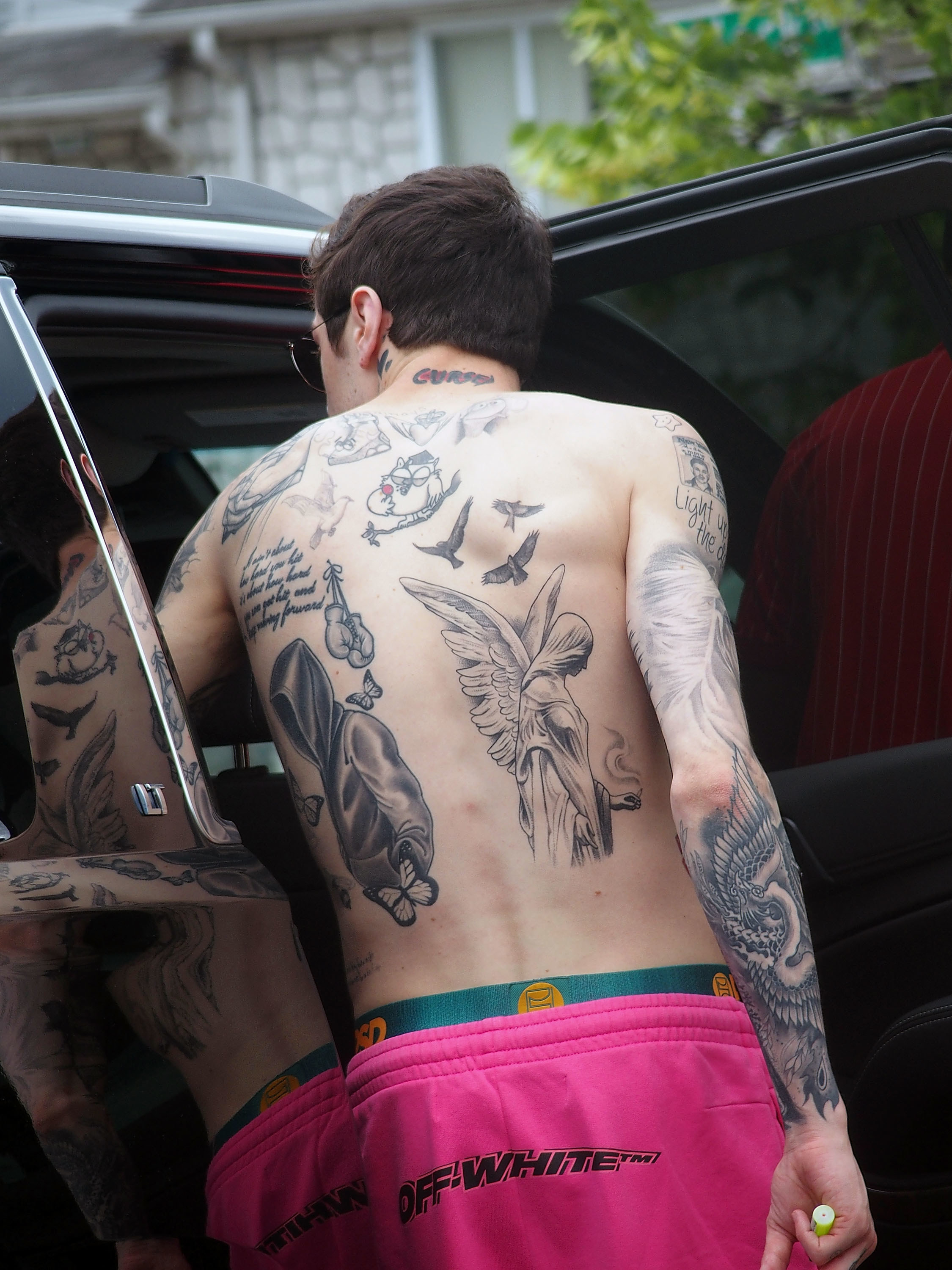 He's also got a fun tat dedicated to the Tootsie Pop owl, done by artist Jon Mesa, as well as a coverup that reads, "Cursed." Underneath the words, Pete previously had ink dedicated to his ex Ariana Grande.
One of his more special back tats was done by renowned artist Snuffy, which pays tribute to "dead idols."
On the other side of his back, he's got several large pieces including a flower surrounded by butterflies and bees.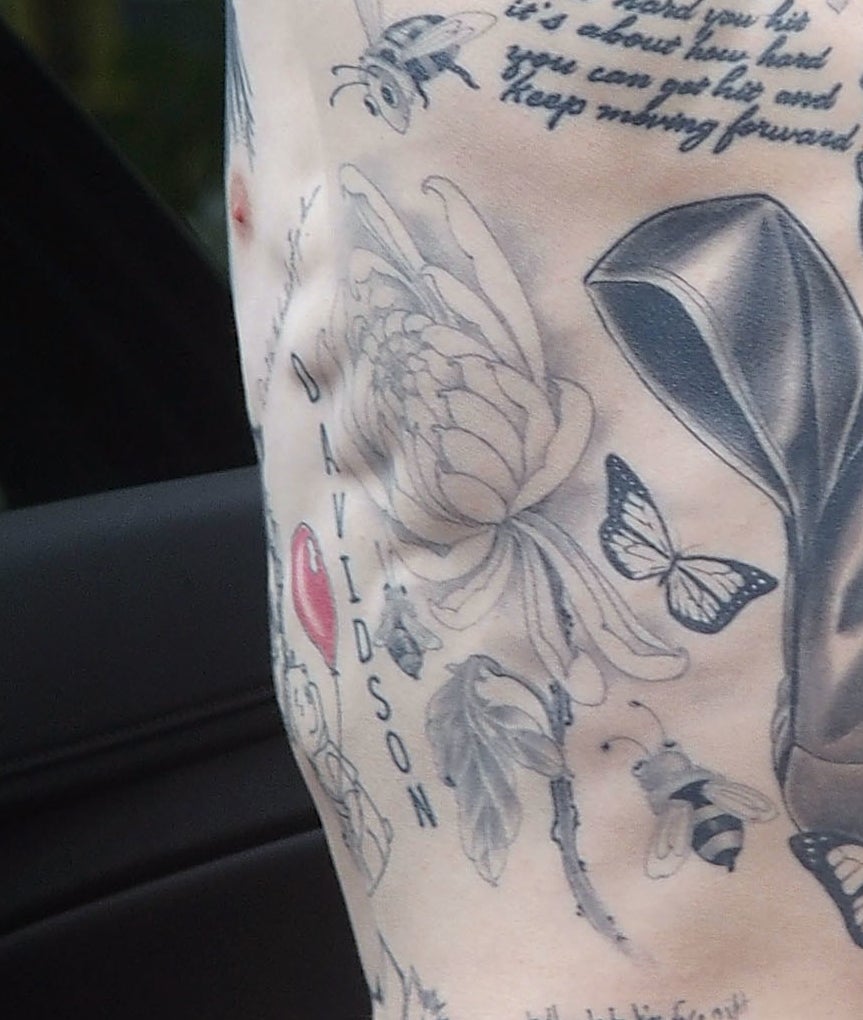 Nearby, he has a quote from Rocky Balboa, along with a pair of boxing gloves hanging upside down.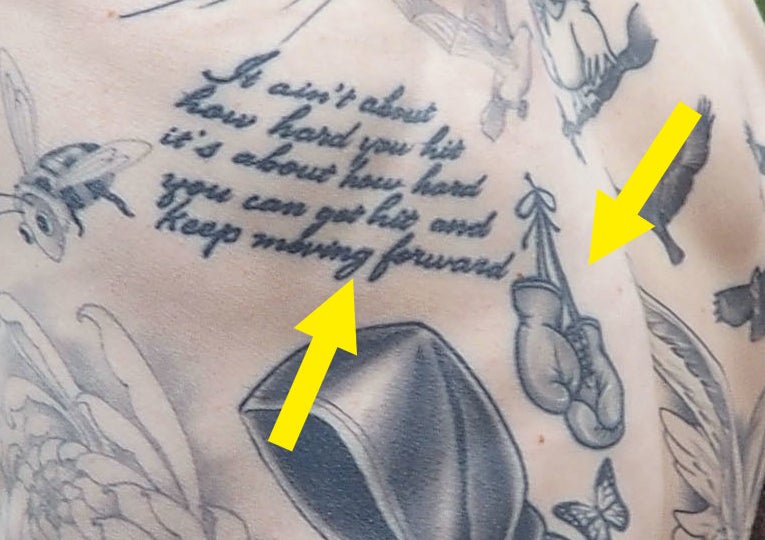 Pete's arms contain almost too many tattoos to count, including a large portrait of a unicorn, done by artist Ryan Mullins, and a direwolf from Game of Thrones directly underneath. He's also got a replica of a drivers license near his shoulder, although it's unclear who it belongs to.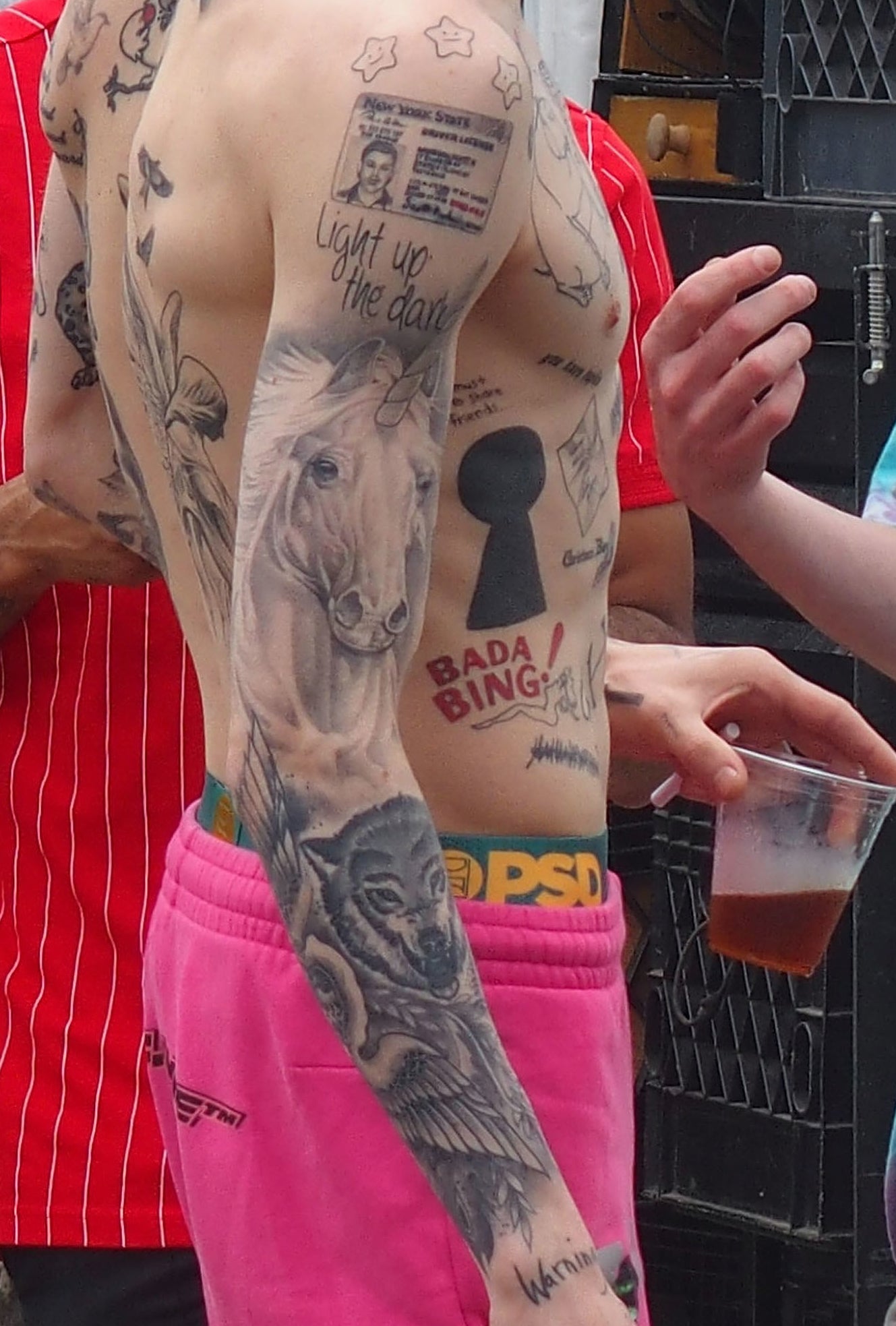 On the inside of his right arm, Pete has ink featuring the Cheshire Cat from Alice in Wonderland as well as a set of numbers next to a large tattoo of a bridge. You can even see a bit of the "we babies" tattoo he got with Miley Cyrus.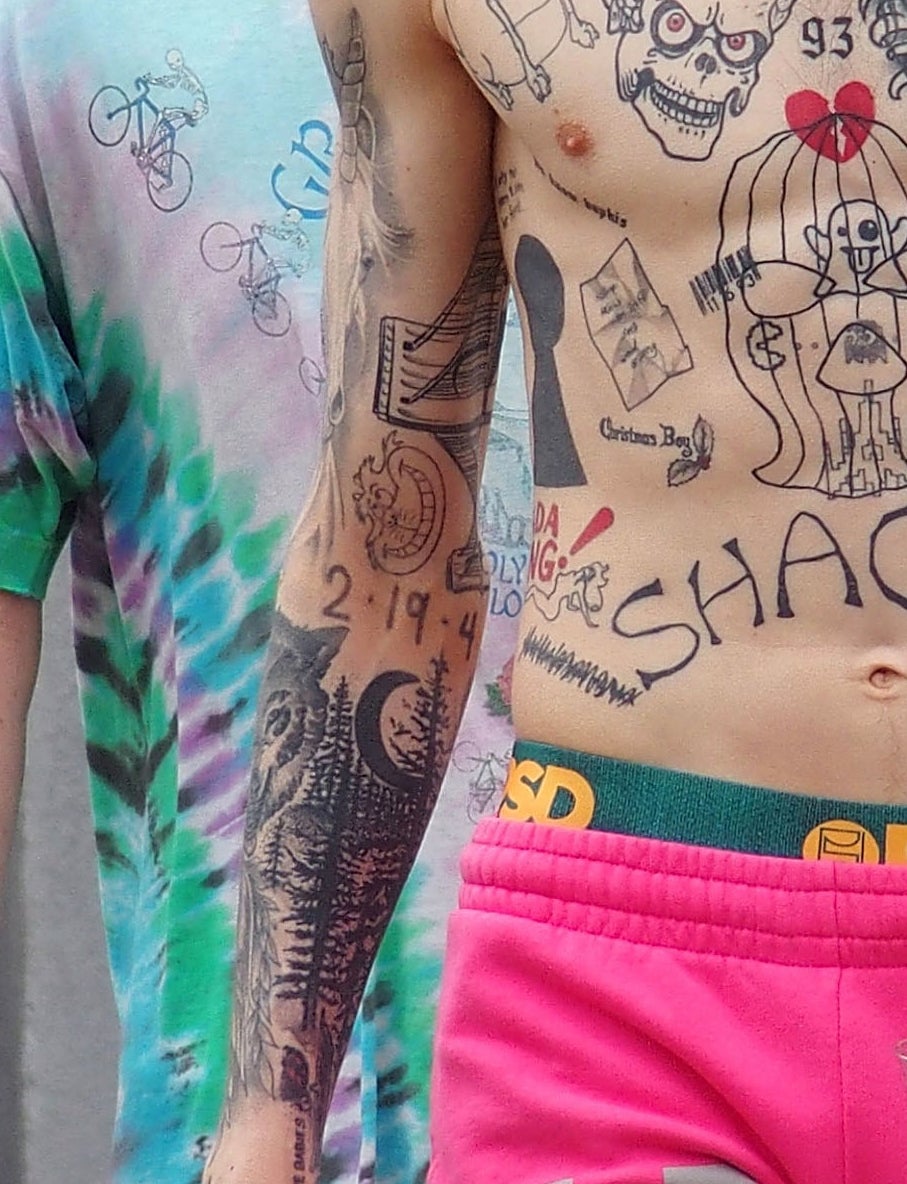 One of the main focal points of Pete's other arm is a somewhat sinister-looking Willy Wonka — which actually is part of a weird series of coincidences that happened surrounding his tattoos.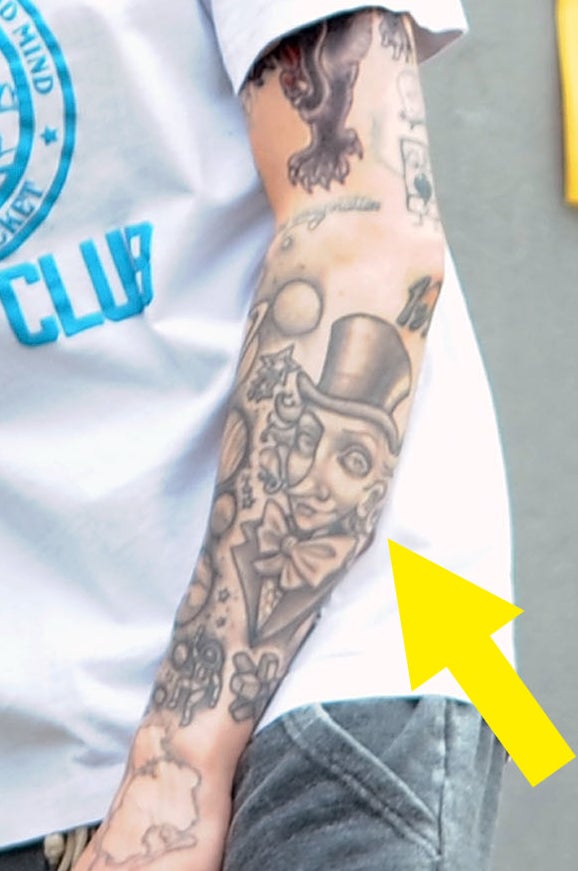 On his shoulder, Pete also has a large tribute to his father Scott, who was a firefighter that passed away on 9/11.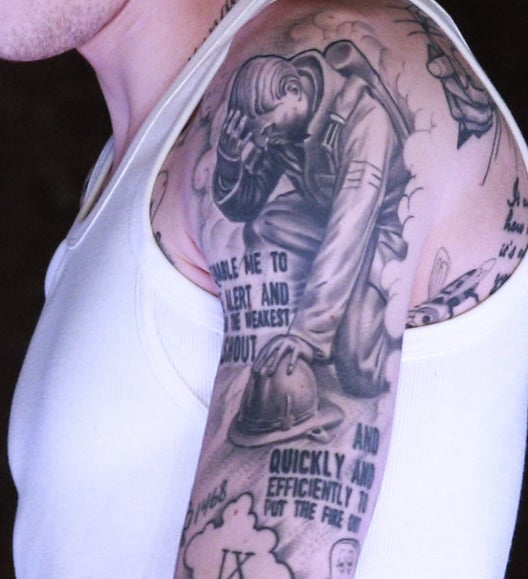 Lower on his arm, Pete has several other tattoos of significance, including the Star of David, a lucky four-leaf clover, and a lotus flower, all nearby another firefighter helmet. He also has his late father's firefighter badge number written in several places.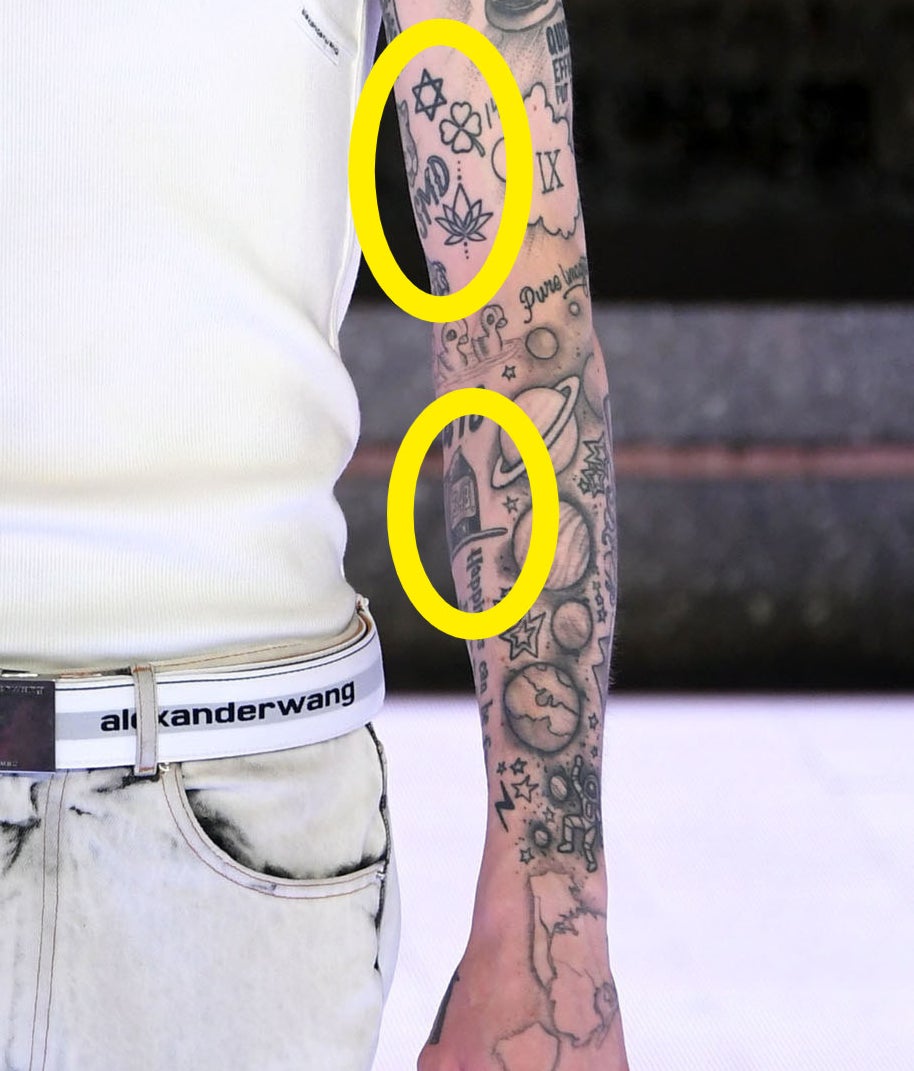 And on the inside of his arm, he's got a Harry Potter tattoo featuring the Deathly Hallows symbol and an Albus Dumbledore quote that reads, "Happiness can be found, even in the darkest of times, if one only remembers to turn on the light."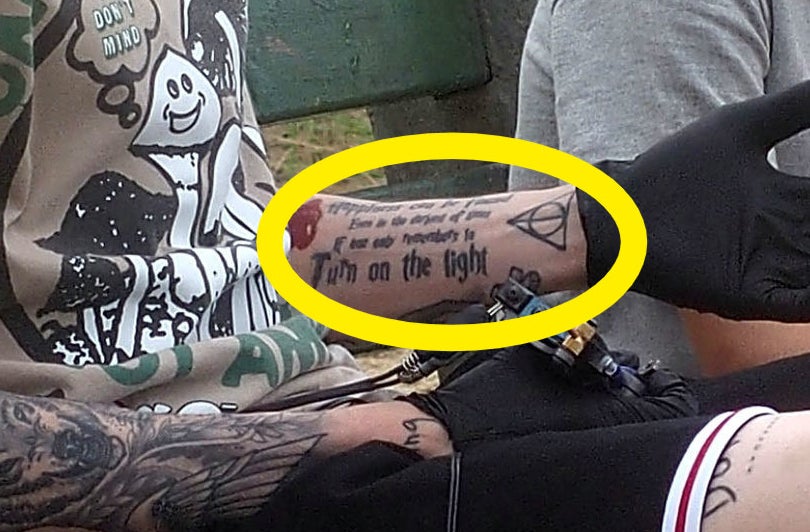 Pete also has several tattoos on his left leg, including one he got with his friend when they were 17. The ink references the song "Mercy," featuring Big Sean, which the pair thought would "last forever."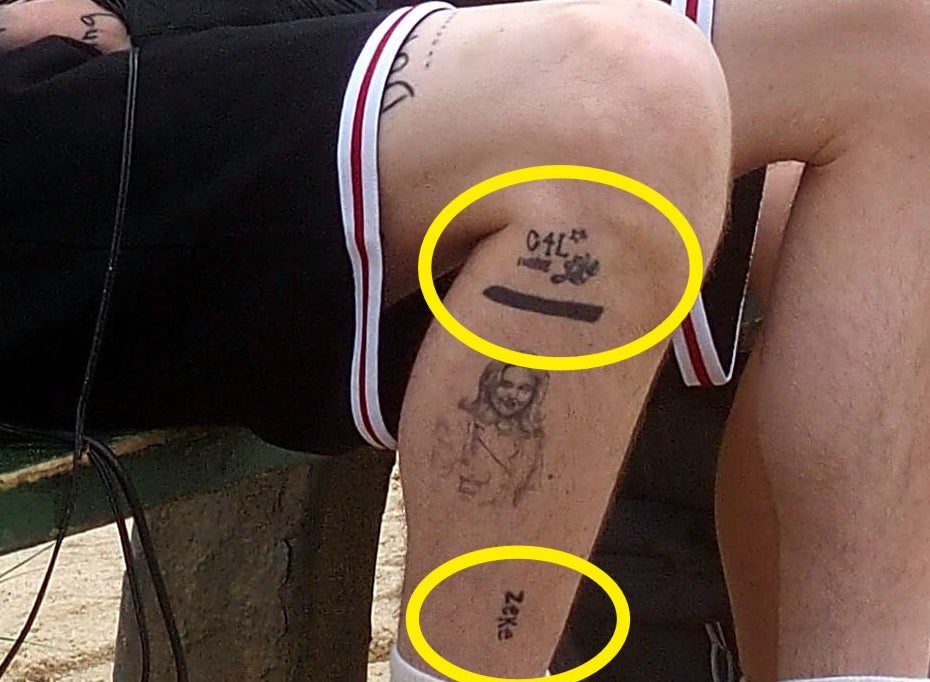 Additionally, Pete has a tattoo of Hillary Clinton on his calf, which he got after she lost the presidential election. While explaining his decision, he said that he thought the politician was just "such a cool person."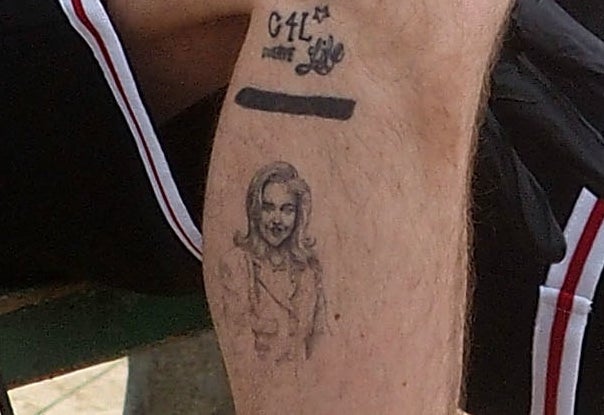 On Pete's other leg, he has more ink from Snuffy in the form of a tribute to his favorite comedians. The ink features portraits of his favorite comedic actors hung in frames around his leg.
Behind Pete's ear, he has several tats, one of which used to be a tribute to Ariana. Instead, he replaced it with a heart and later added two x's and a smiley face.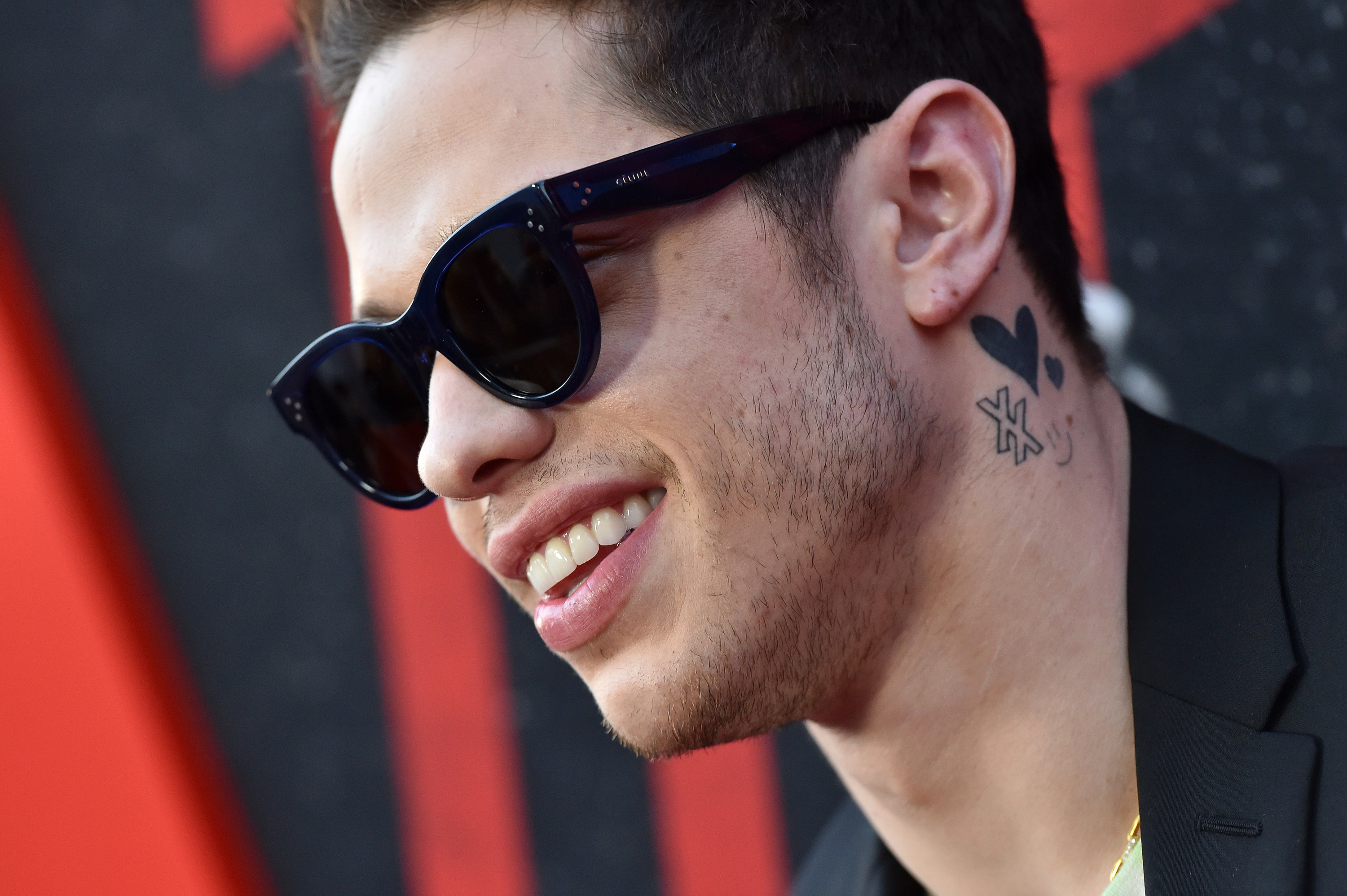 Finally, Pete's hands were once covered in ink. His hand tattoos have now mostly been lasered off, but the designs included words like "warning" and "wrong way," as well as Ariana Grande's initials which were covered up by a drawing of Pikachu.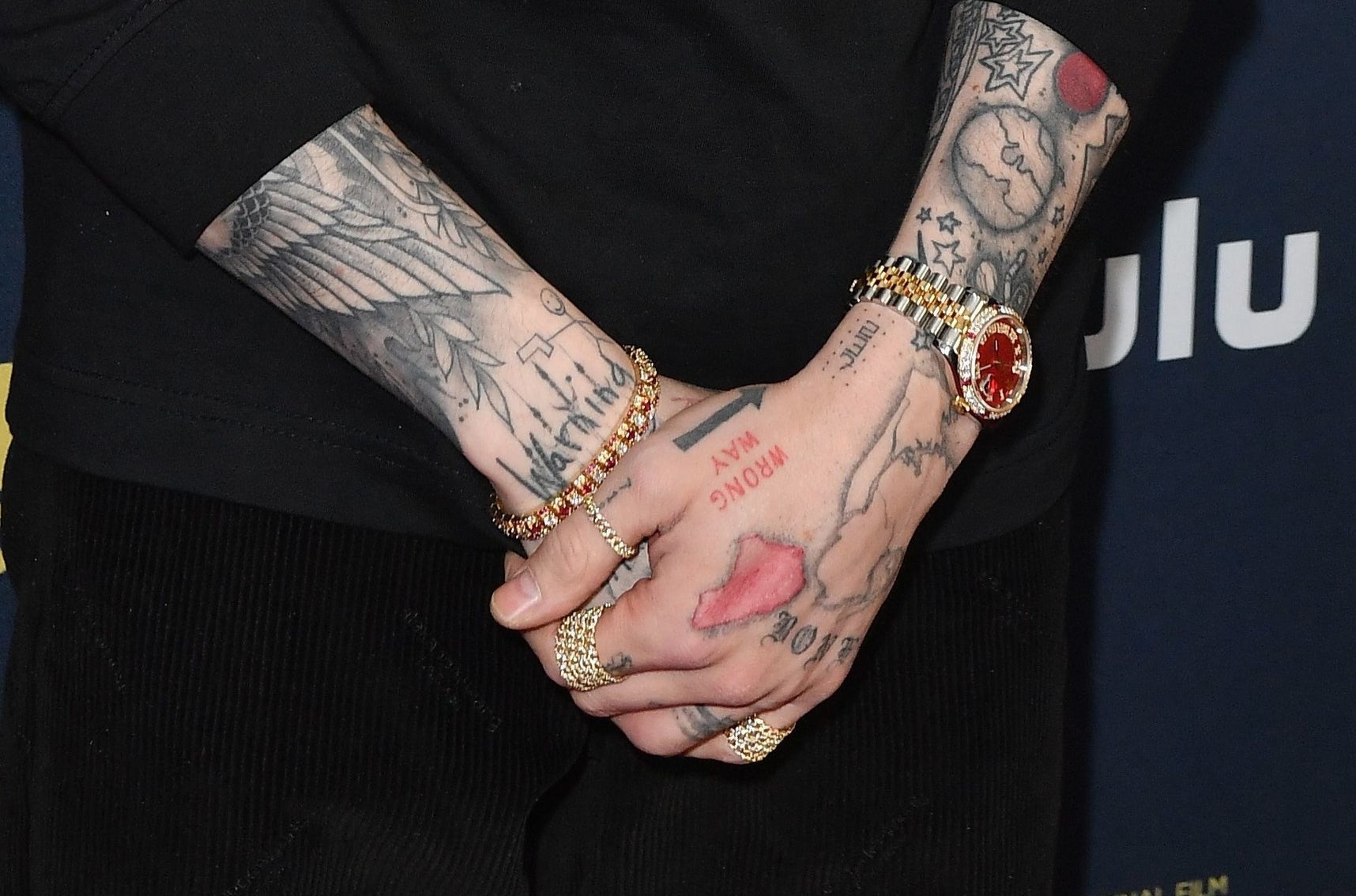 While it may be impossible to name every single tattoo Pete has had, that sure does cover a lot of them! Which ones do you like best?