In case you missed it, the 2020 MTV VMAs aired last night. Given the context of, you know, a global pandemic, it was a little odd — but plenty of celebs were still celebrating.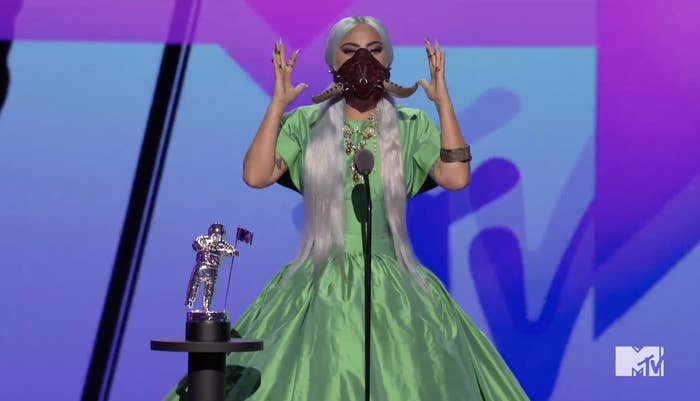 So it made total sense that Katy's VMA vibes this year were a lil' different: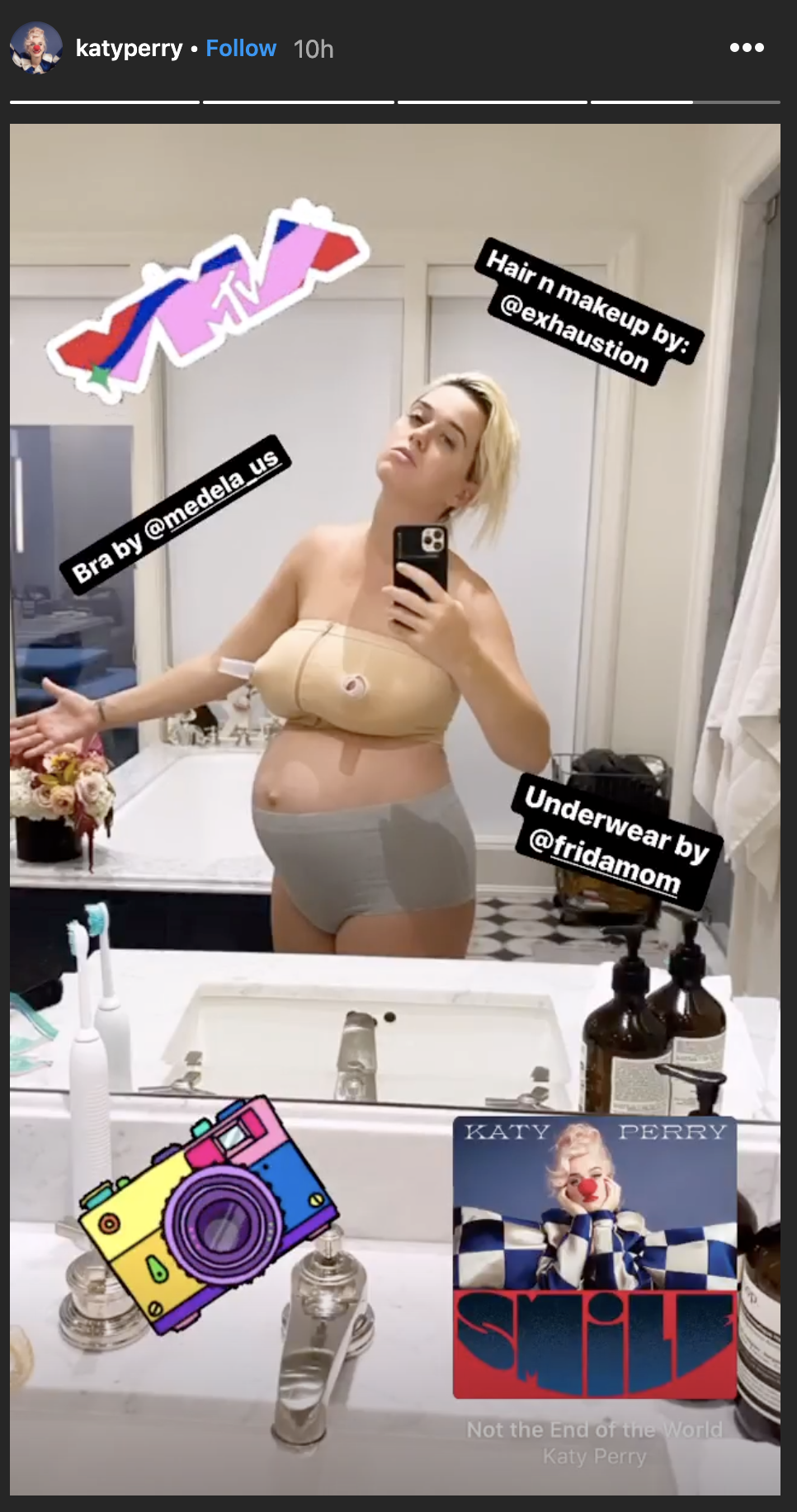 The nursing bra. The postpartum undies. The hair and makeup by "exhaustion." It's a real post-baby look and I'm here for it.
Katy's been super candid throughout her pregnancy, so it's no surprise that her candor has continued since she gave birth.
Here's hoping we get to see more awesome and hilarious looks into Katy's new life as a mother!