Mr. Something Something Trident Man — aka Aquaman, played by the roguishly handsome and absolutely ripped Jason Momoa — just debuted his new suit!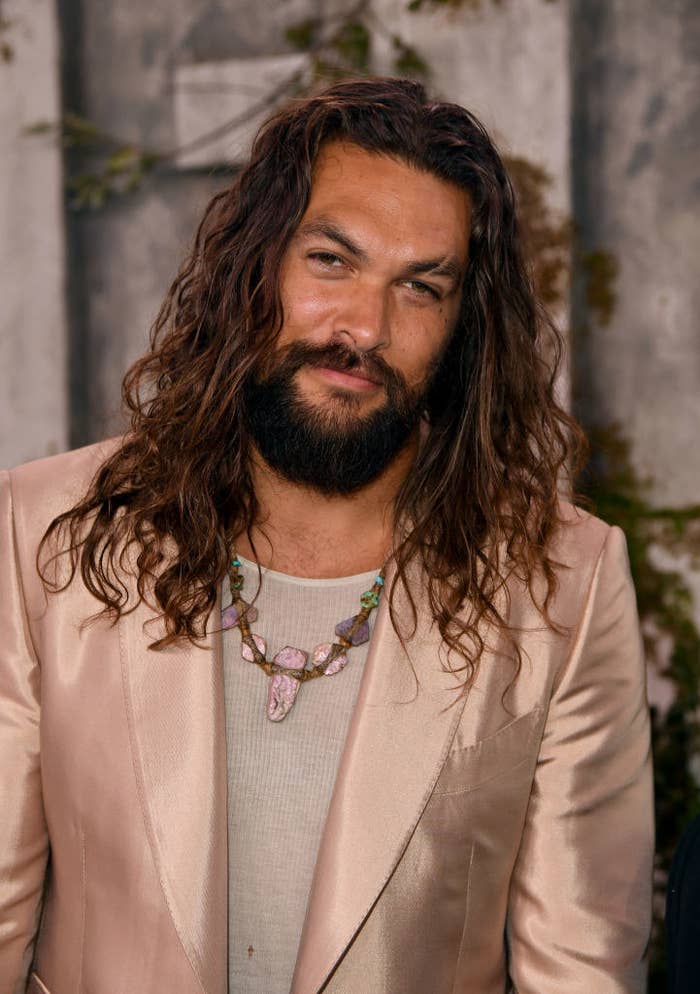 As you all know, Jason is starring in DC's upcoming Aquaman and the Lost Kingdom — the sequel to Aquaman's titular superhero flick.
And we finally have a first glance at Aquaman's new costume!
The 42-year-old actor debuted the absolutely badass look in an Instagram post earlier today captioned, "Second round. New suit. More action. #aquaman Aloha."
The first sleek look features the original gold and teal-colored suit, with a trident to match, that we saw Aquaman sport in the first movie. The second is a dark navy and gray-accented and armored suit, presumably for land use.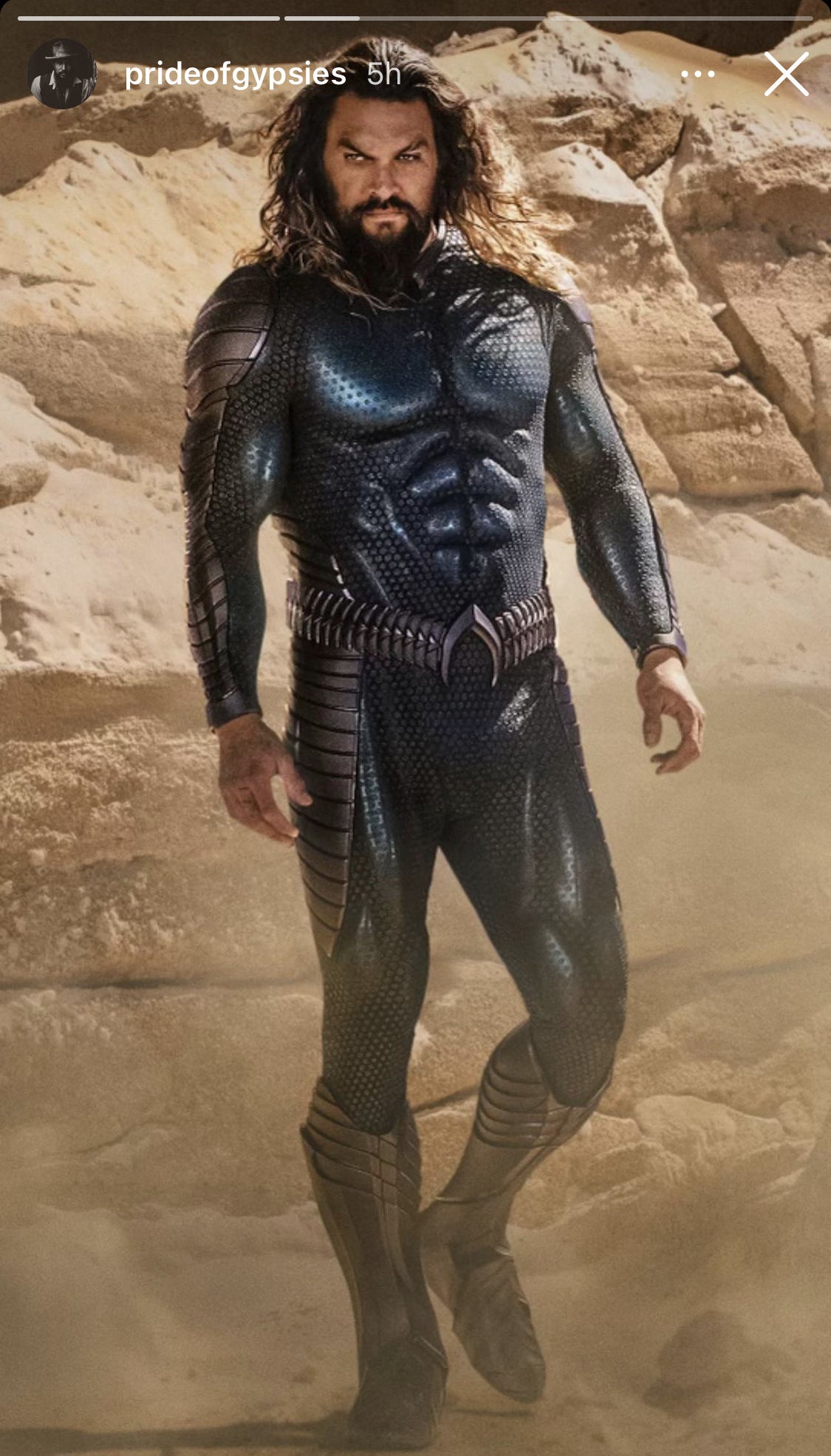 Jason is, of course, reprising his role as Arthur Curry (which is Aquaman's alias). His cast members include Amber Heard, Patrick Wilson, Dolph Lundgren, and Yahya Abdul-Mateen II.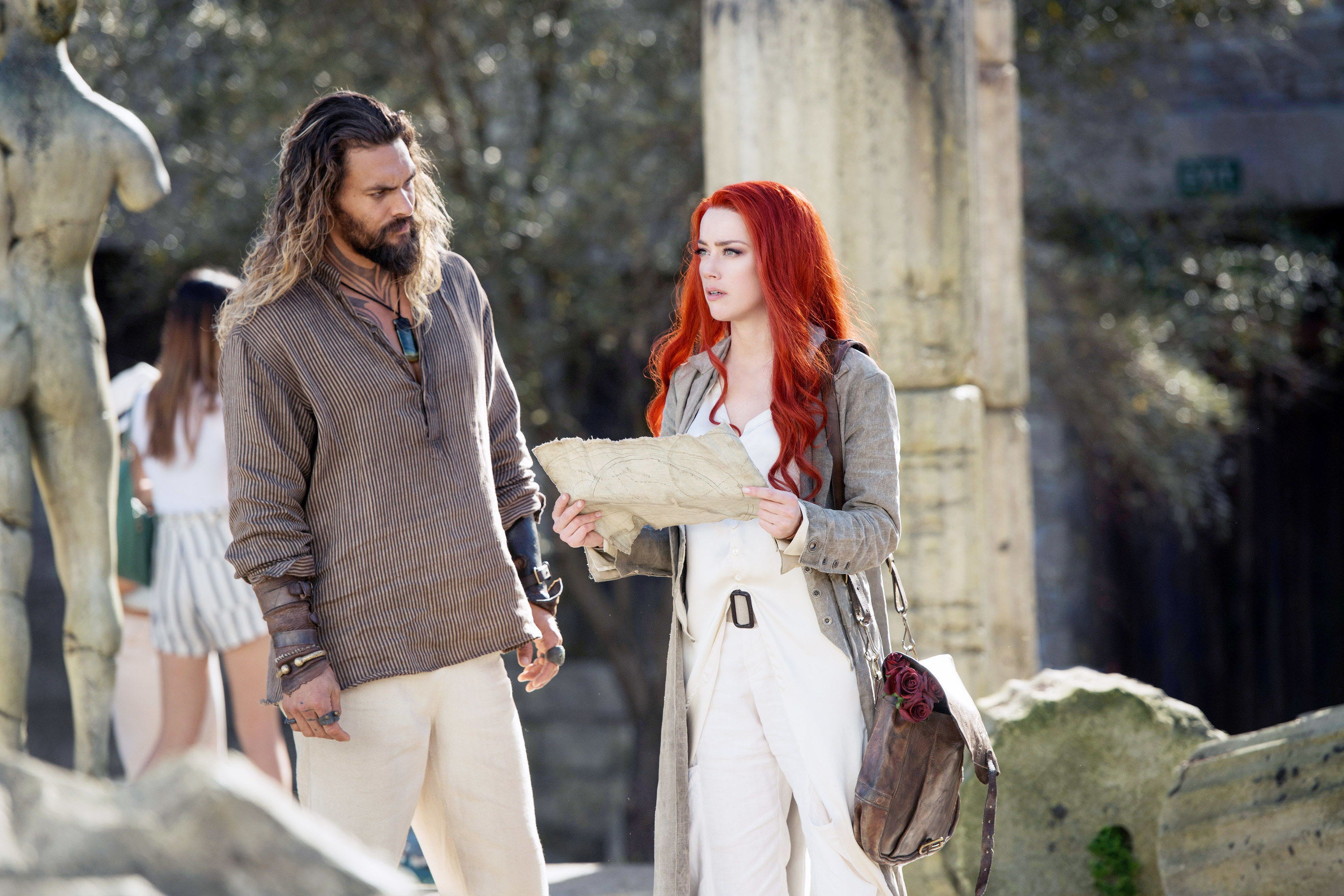 While the movie's plot is being kept under wraps, the film will see the return of both James Wan and David Leslie Johnson-McGoldrick as director and screenwriter, respectively.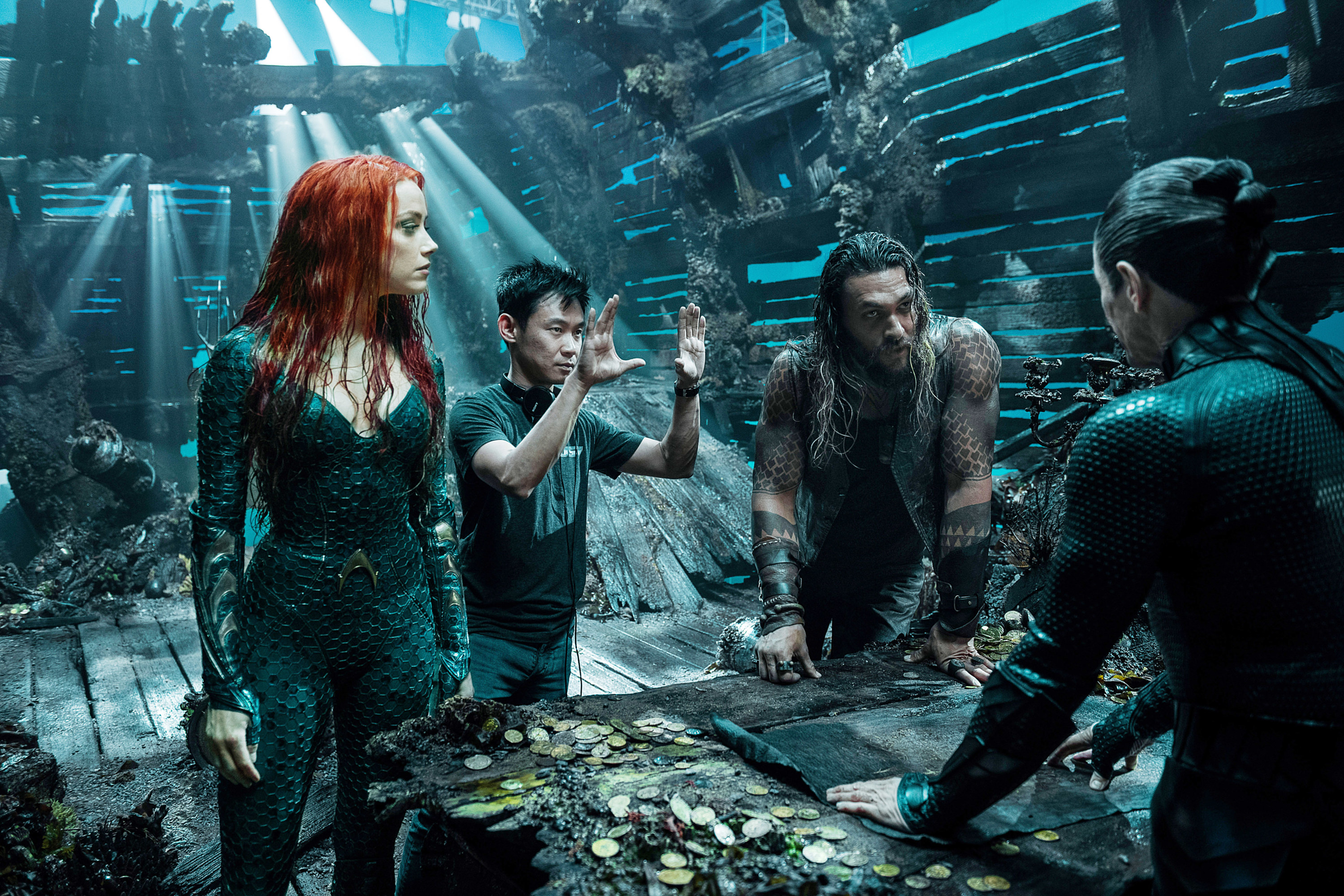 In his own post, James wrote that the second suit is a "stealth suit." He continued in the caption, "Atlantean tech based on cephalopod's camouflaging ability. David Leslie Johnson and I were inspired by the '80's 'blue suit.'"
Aquaman and the Lost Kingdom is set to premiere in theaters on Dec. 16, 2022. Meanwhile, I'll wait patiently (yeah, sure, let's call it that) for Black Manta's new fit reveal.