1.
Attach an empty tissue box to the inside of a kitchen cabinet for easy-to-grab storage.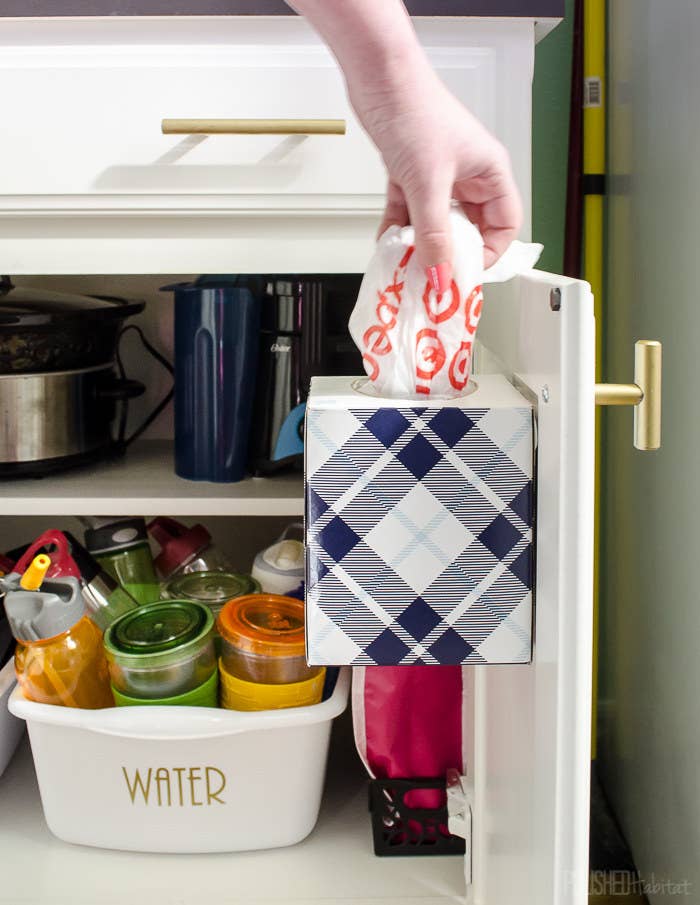 2.
Sort your pantry into easy-to-identify sections using magazine organizers.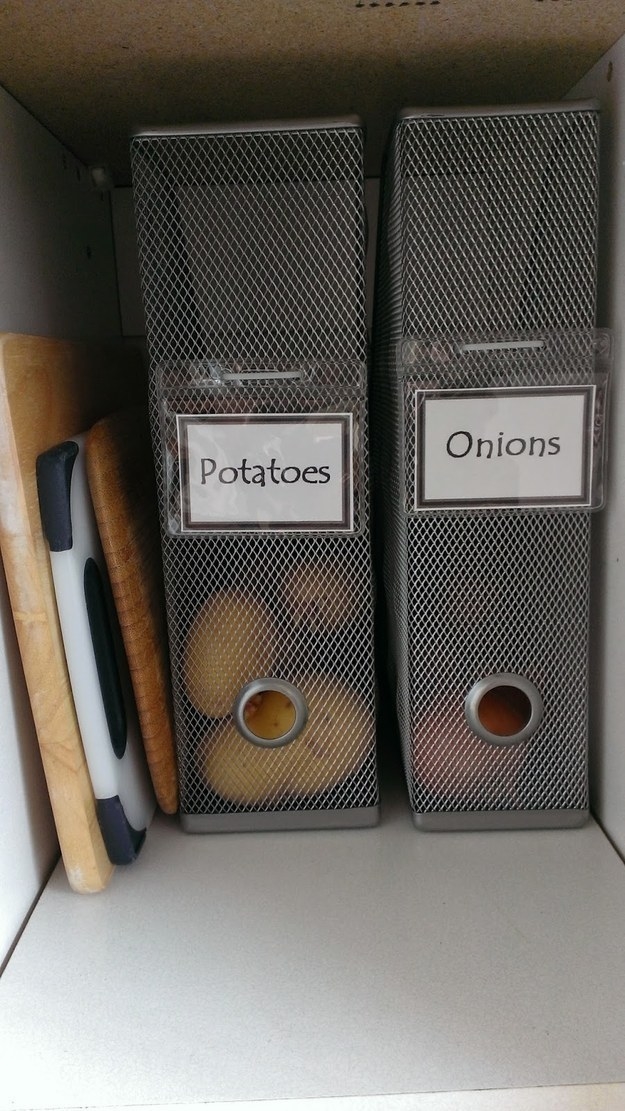 3.
Hang an office file organizer on the inside of your Tupperware cabinet to keep up with the lids.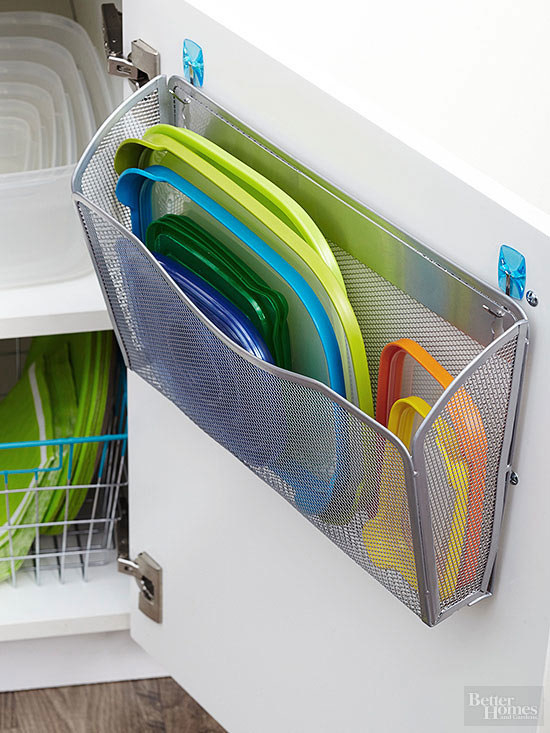 4.
Create an "eat me first" bin in your fridge or your pantry (or both!) to help cut down on food waste.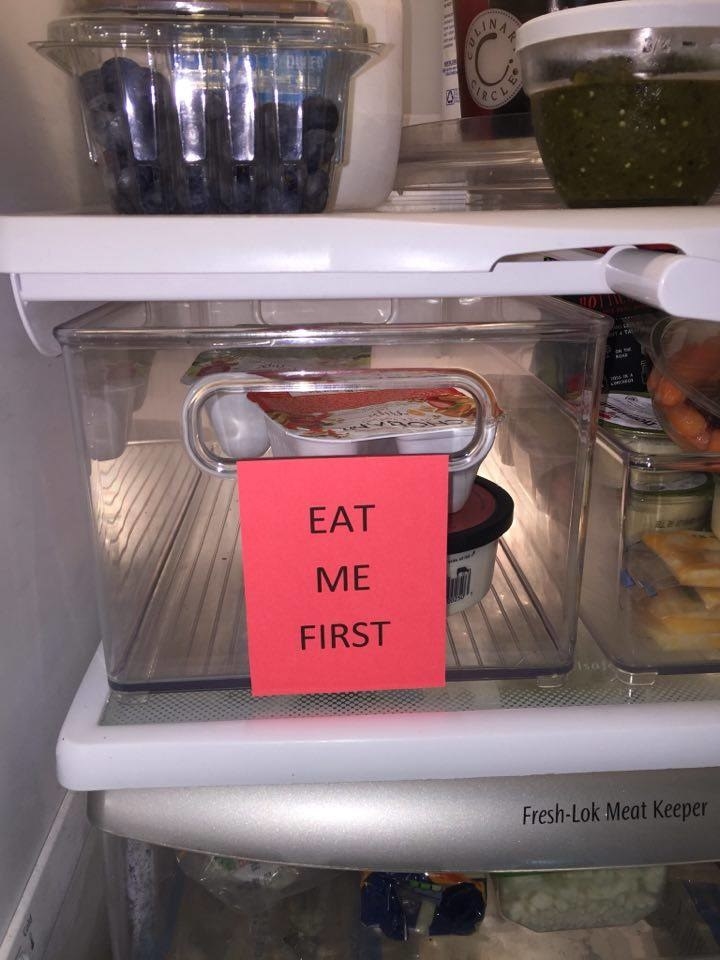 5.
Divide up your drawers with mesh organizers from the office supply store to make sure every utensil has a spot.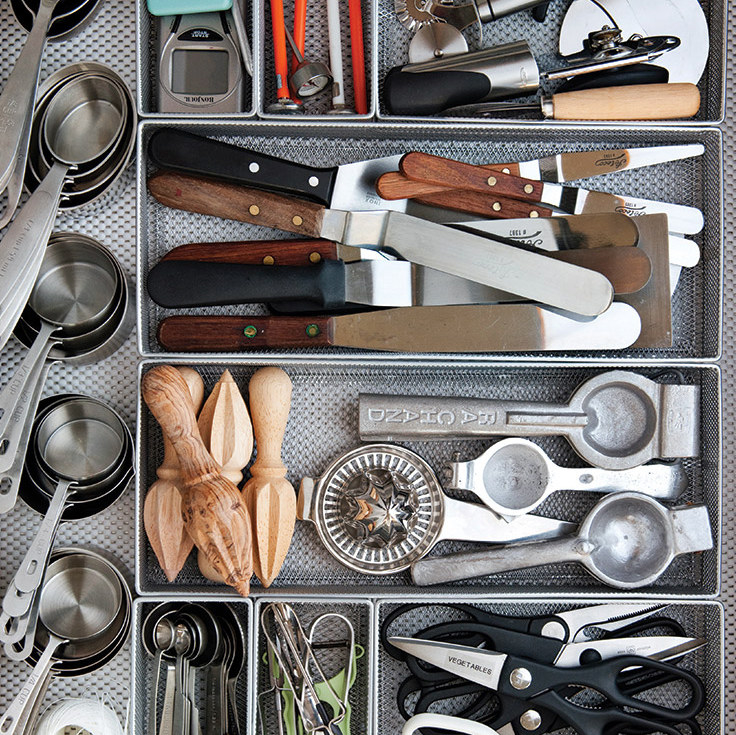 6.
Stash under-bed storage bins in your deepest cabinets to make everything accessible, even in the back of the cabinets.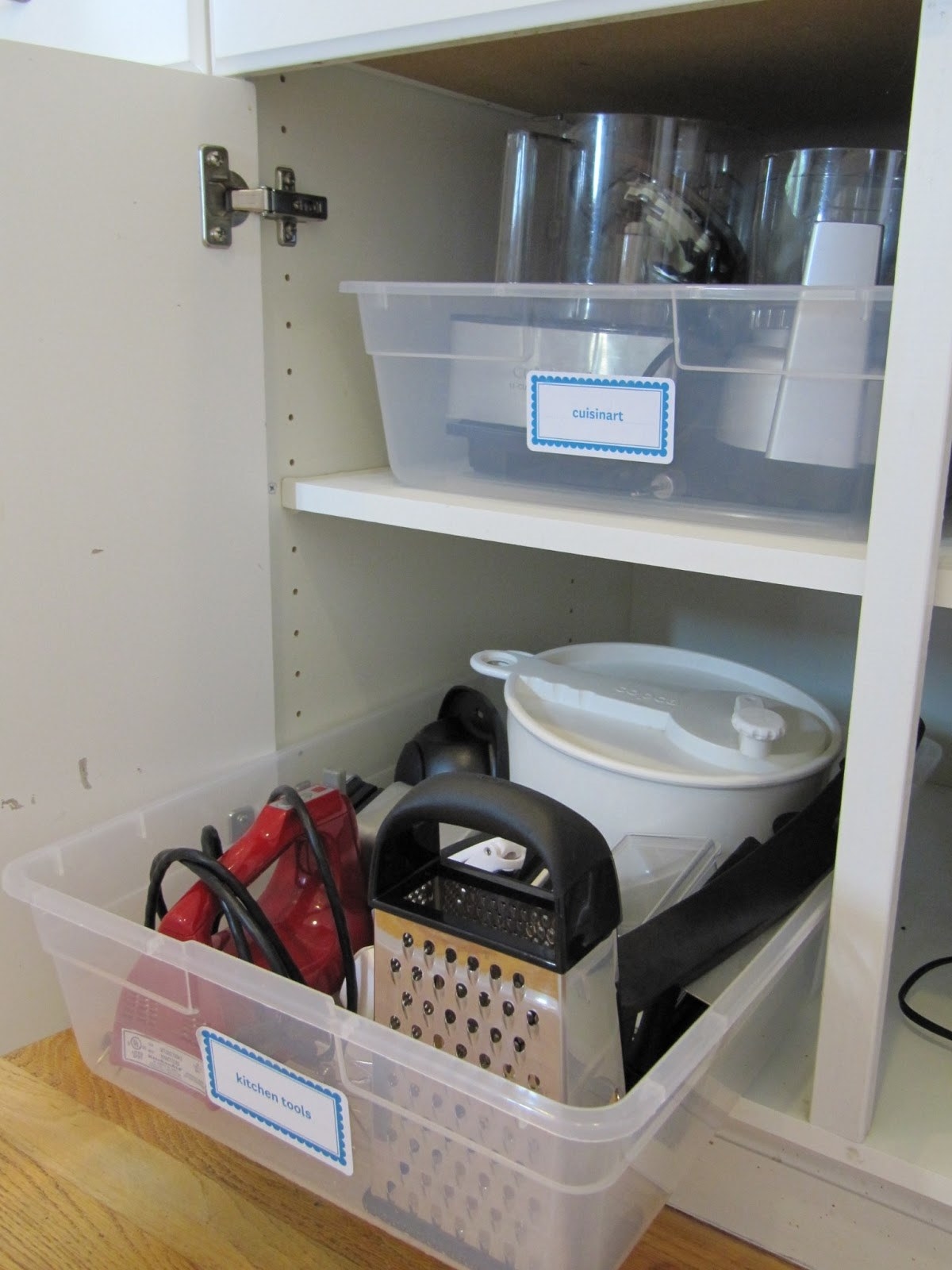 7.
Stock your fridge with bins, baskets, and maybe a lazy Susan or two.
8.
Cover empty 12-pack soda boxes in pretty paper, then use them to organize your canned soups and fruit.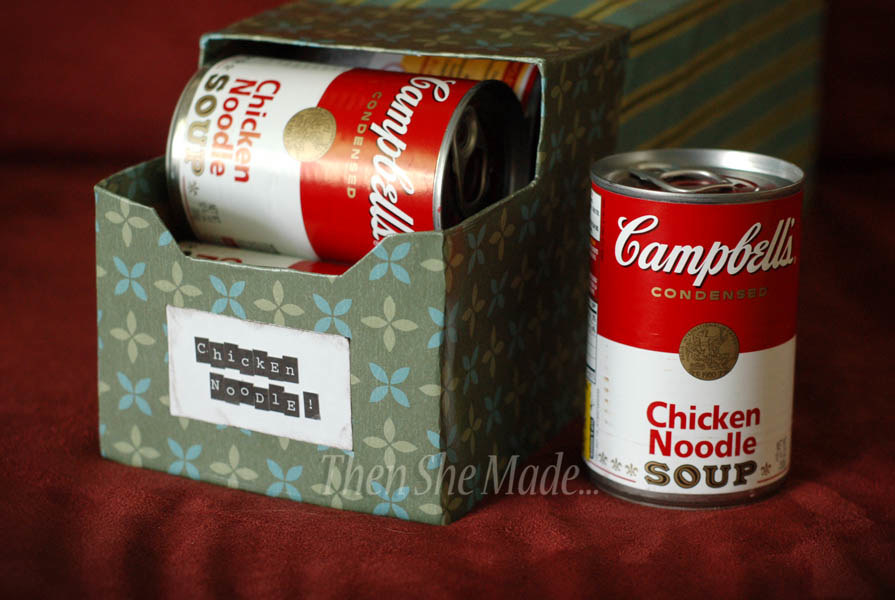 9.
Divide the top drawer into individual toothbrush-sized spots using a silverware holder.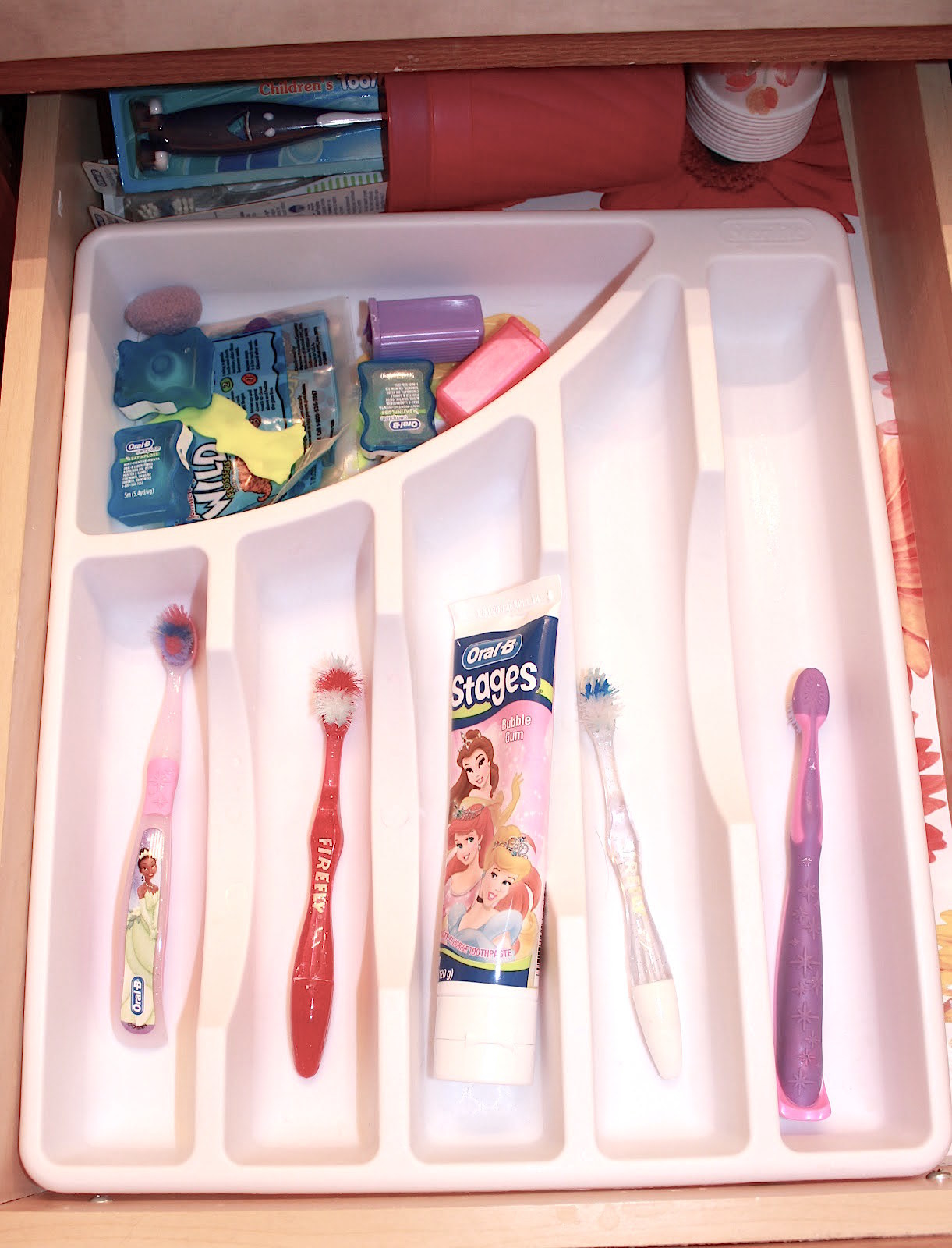 10.
Or if you have your own drawer, repurpose a flatware organizer.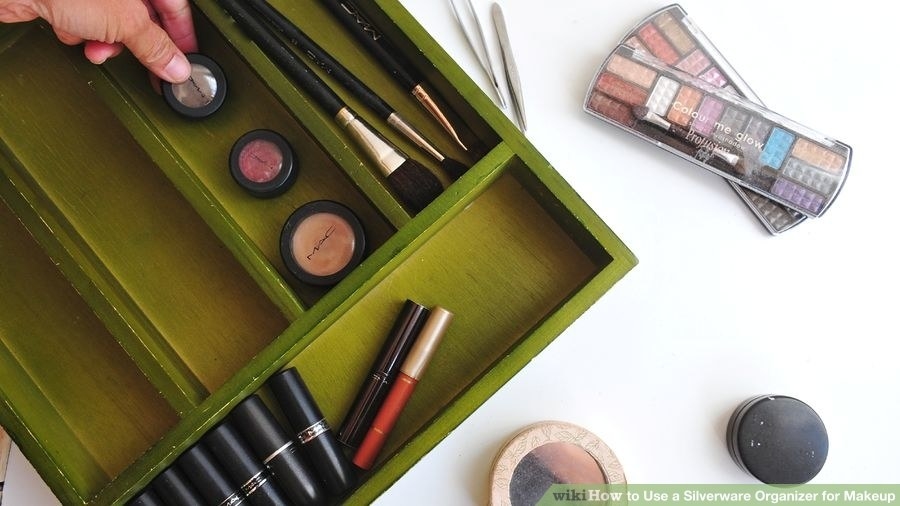 12.
Make your shower look neat even when you buy oversized bulk bottles of shampoo, conditioner, and body wash by refilling pretty pump bottles.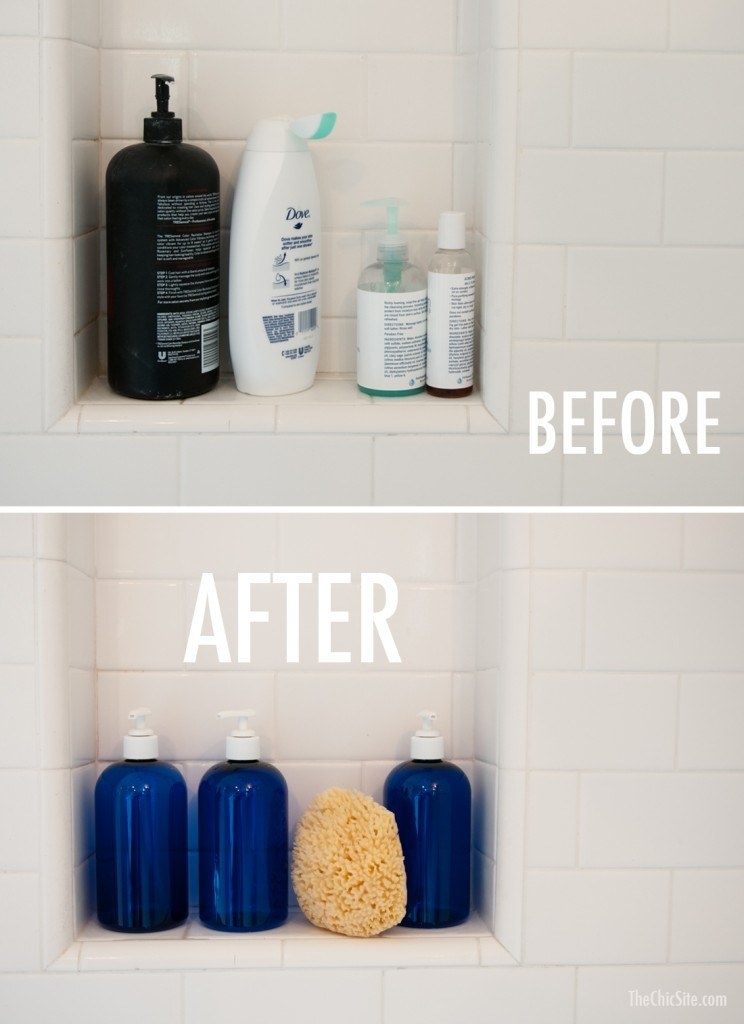 13.
Instead of dealing with the shower head organizer slipping down every day, hang your shower organizer on a hook at the back side of the shower.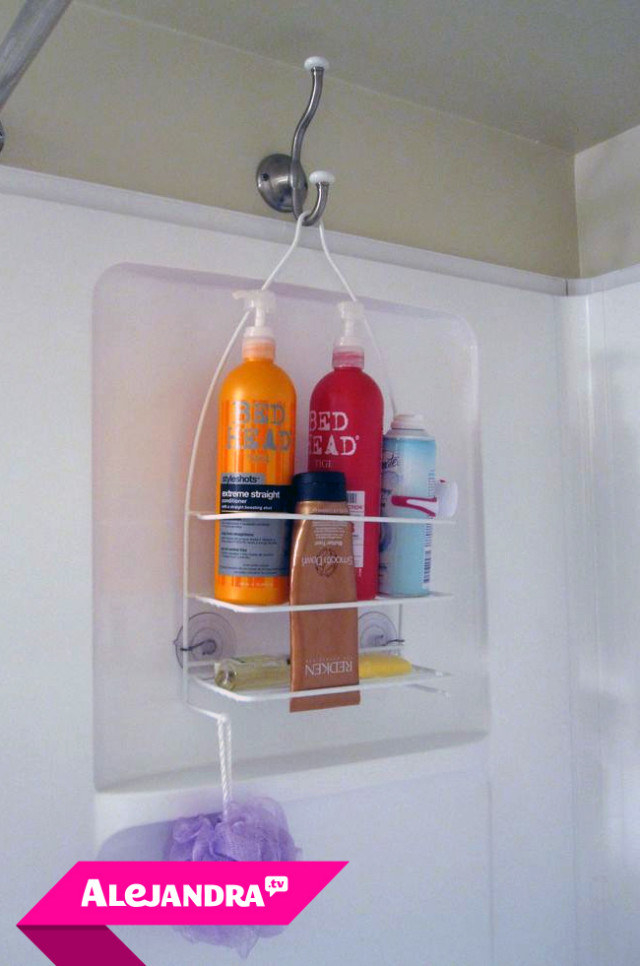 14.
If you share a bathroom with several people, assigned plastic drawers can give everyone their own space.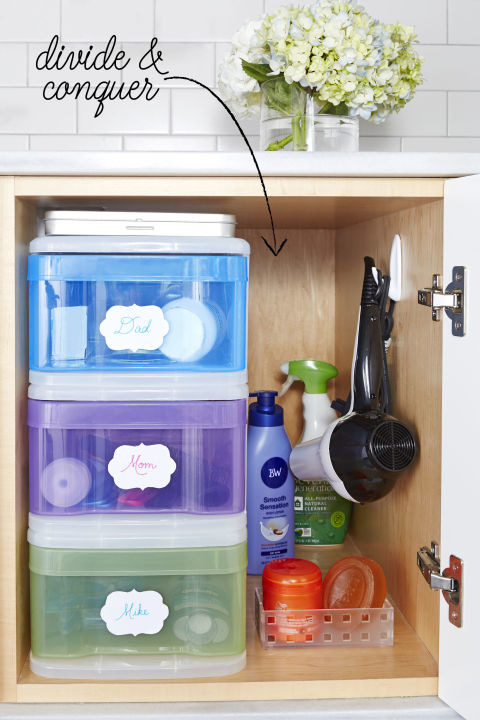 15.
Put a small wine rack on your bathroom cabinet or under your bathroom cabinet to hold all of your hairstyling tools.
16.
Make a magnetic makeup organizer to mount on your wall to make your morning routine fast and easy.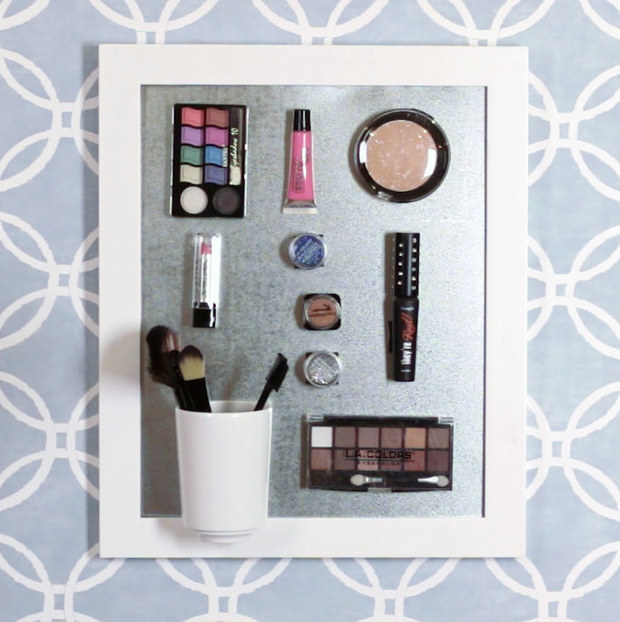 17.
Tame your linen closet with the help of a few bins and pretty labels.
You will probably have to get rid of a few things, but matching bins that actually fit on your shelves go a long way. Read more about this transformation here.
18.
Turn those builder-grade shelves into convenient storage space using S-hooks from the hardware store.
20.
If you're a major scarf collector, use shower curtain rings and an over-the-door shoe rack to organize your favorites.
21.
Prevent any annoying clothes hanger slippage by wrapping your hangers with pipe cleaners.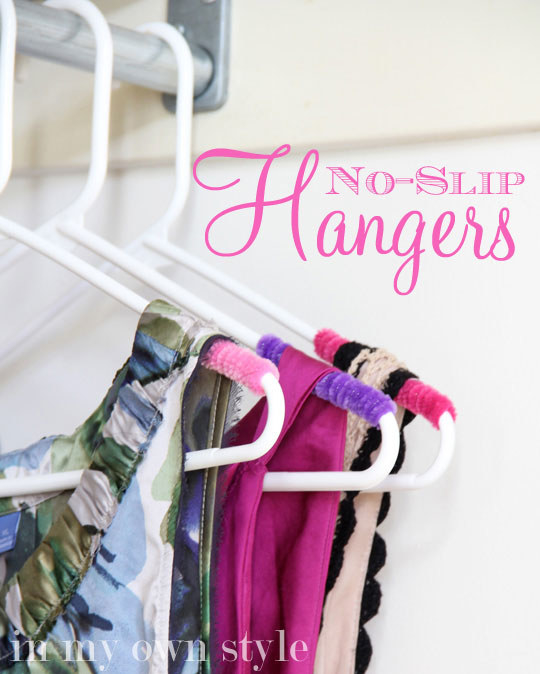 22.
Fold all of your the clothes you store in your drawers according to the KonMari method.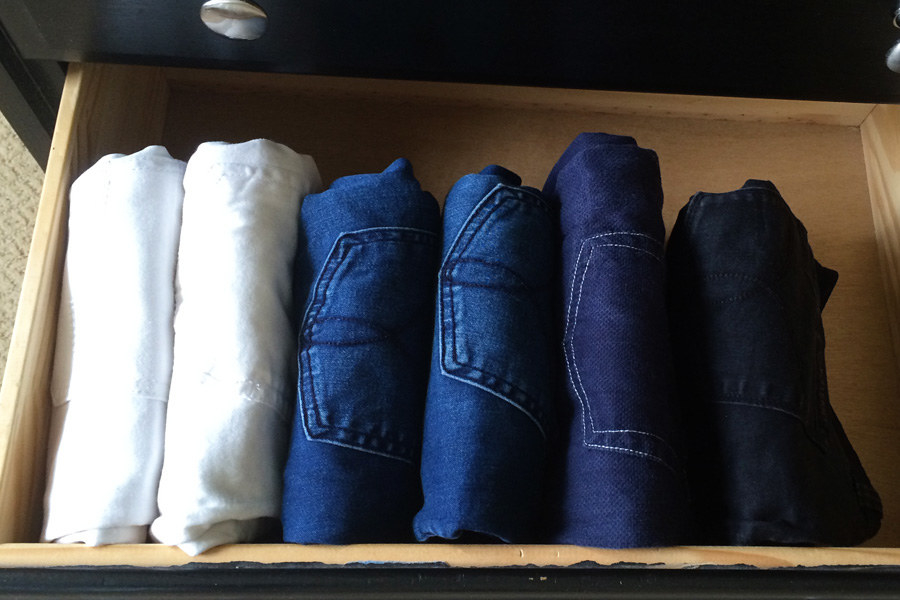 23.
Cut dollar store pool noodles into quarters to keep your boots upright in the floor of your closet.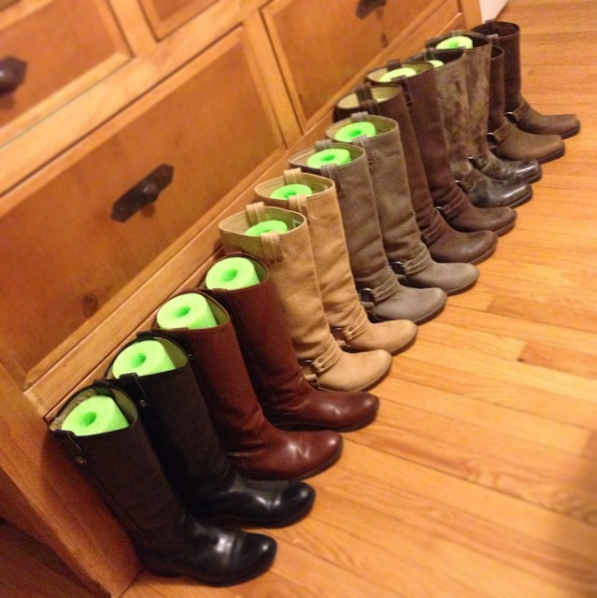 24.
Stack your clutches neatly using envelope and paper organizers from the office supply store.

25.
Use your nightstand's drawer as an easy place to hide all of your charger cords.
26.
Keep a big basket next to or at the foot of your bed for tossing throw pillows and other decorative items when it's time to sleep.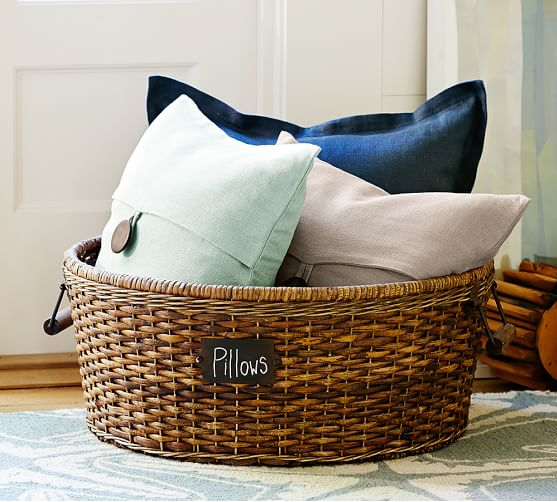 27.
Screw casters to the bottom of an old bookshelf to make a sturdy under-bed pullout storage space.
28.
If you don't have enough space for a side table or if your side table is too small, try a bedside gadget caddy.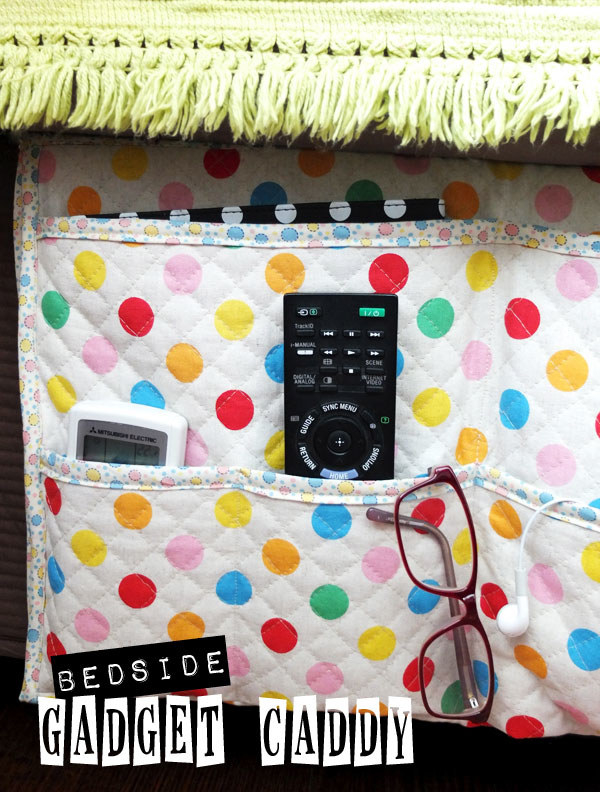 29.
Put together an easy-to-build stuffed animal zoo so all of the kids' favorite toys have a place to live.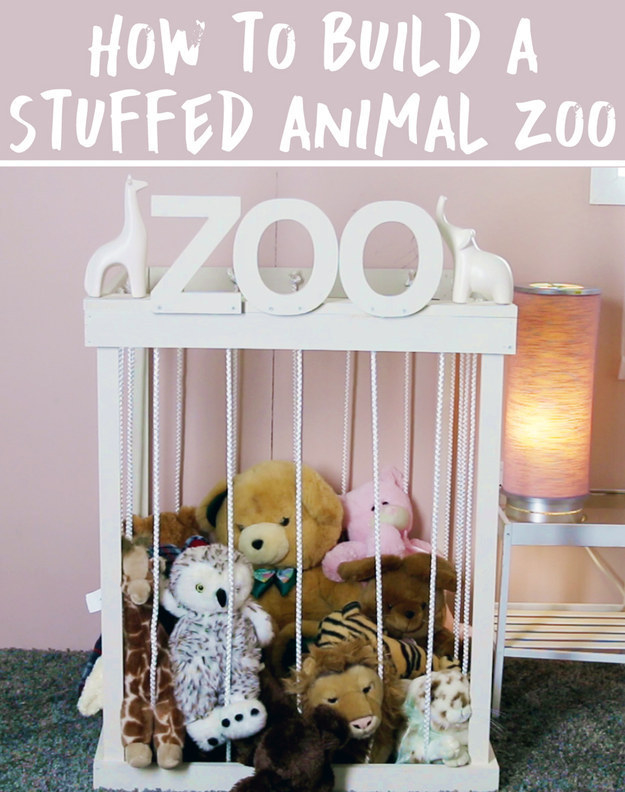 30.
Fill labeled drawers with each day's clothes so that they can dress themselves in the morning without ending up in a completely inappropriate outfit.
31.
Strip all of the restaurant crayons, leftover school crayons, and whatever else crayons there are of their boxes, then pour 'em into a cheap candy jar.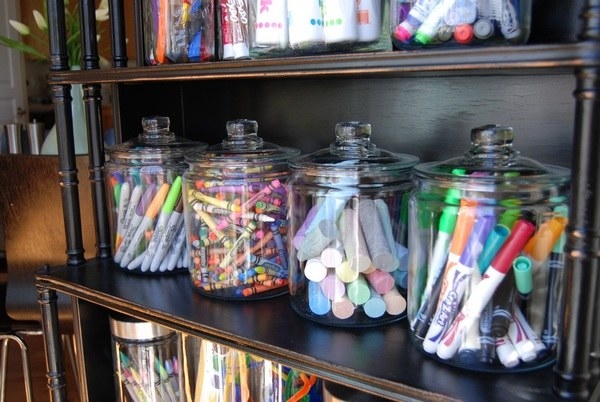 32.
Or if your kids have just too many craft supplies to handle, corral them all in a Raskog utility cart.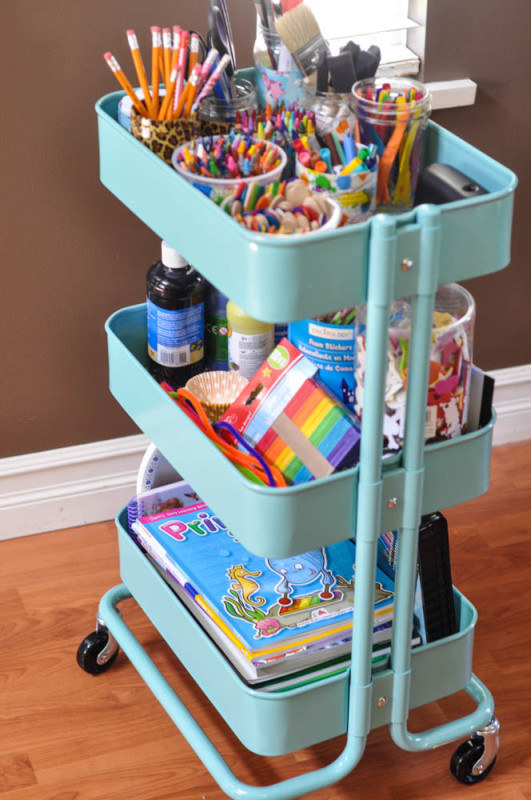 33.
Then make an art wall, so they have someplace to hang all of their creations.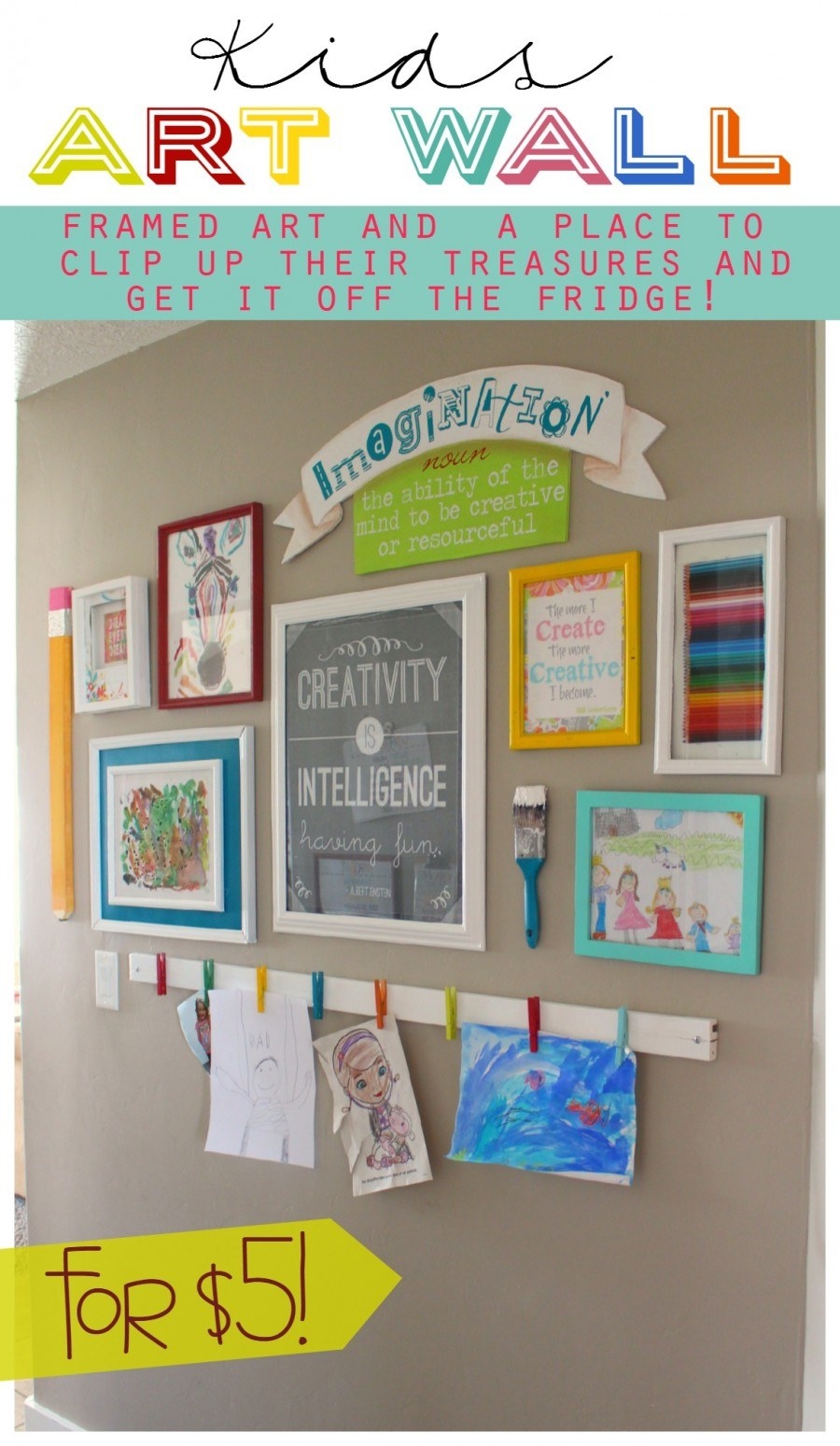 34.
Give everyone a crap bucket (or basket) to hold all of the stuff they need to just freaking deal with already.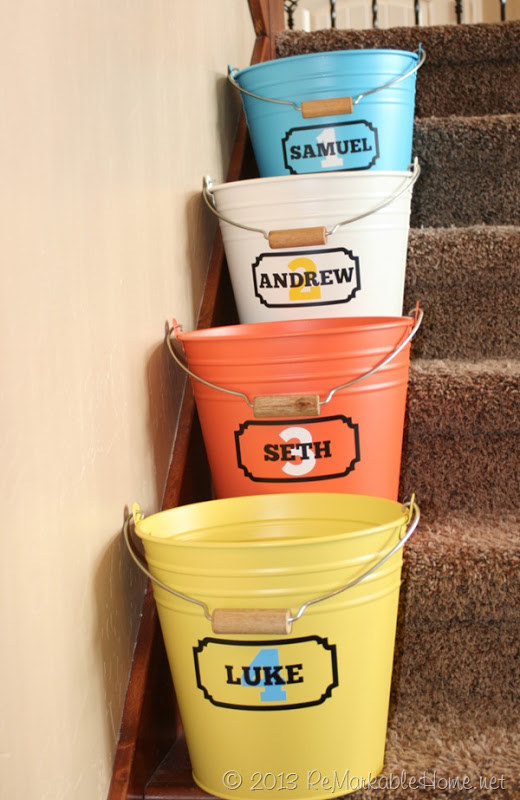 35.
Start a system for organizing your papers if you don't already have one.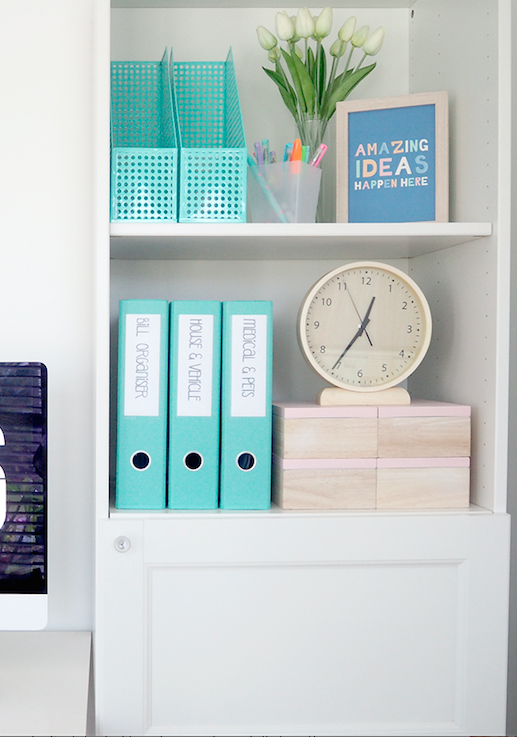 36.
Hang up an oversized cork board so you can easily pin things you need (and want!) to remember.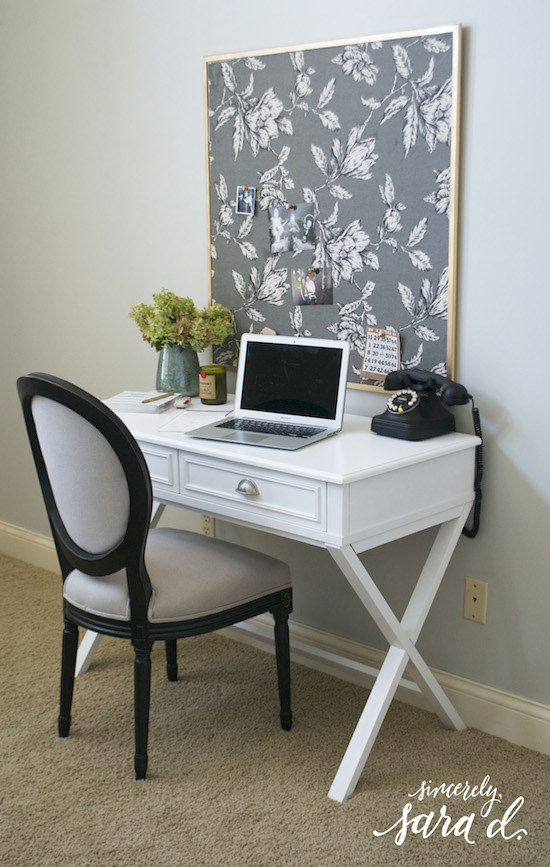 37.
Cover empty aluminum cans with washi or fabric tape to make pretty pencil organizers on the cheap.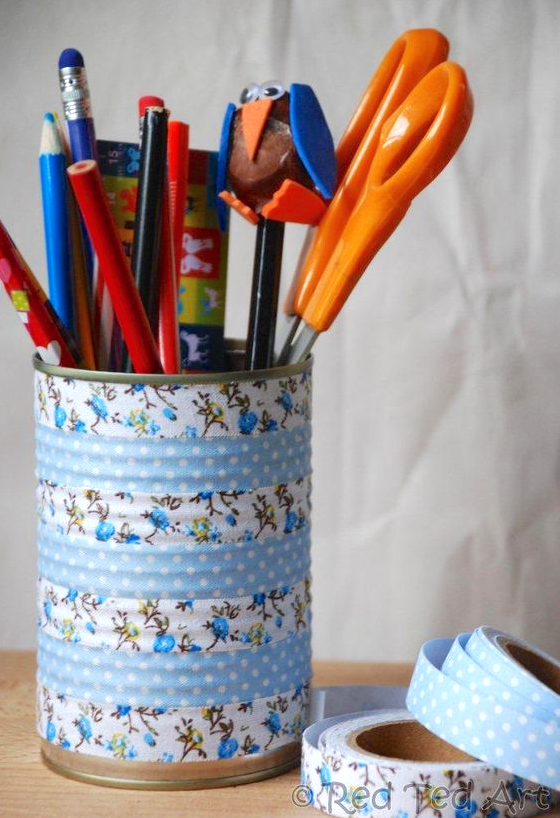 38.
Hide the cords that are sticking out all over the place using hooks made just for that purpose.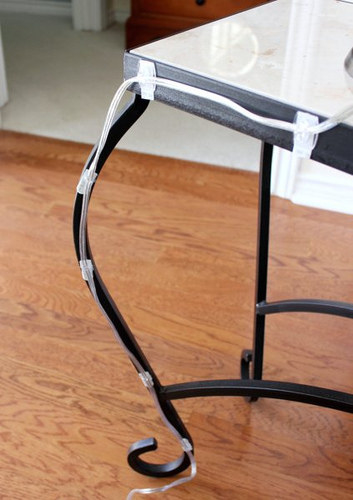 39.
Don't underestimate the power of a simple metal shelf (and lidded bins).
40.
Color code your circuit-breaker box so you don't have to hunt for the right switch when the breaker flips.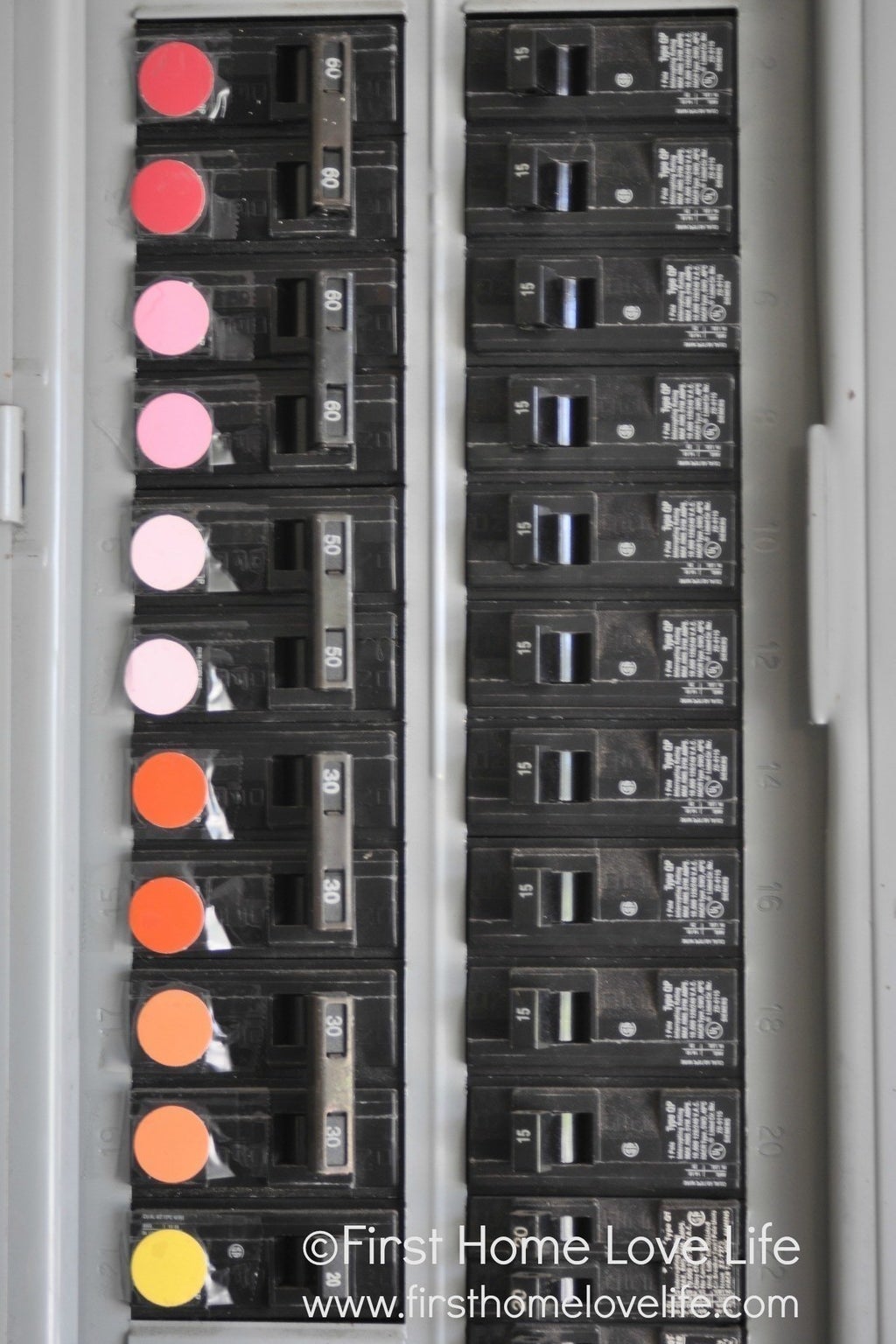 This tutorial shows you how to do it with paint chips (so you get the prettier colors), but you could also just use sticky color coding dots like these, $14.99 for 38 colors. It might also be helpful to velcro a flashlight to the side of the fuse box, in case all your power goes out.
41.
Turn an old pallet on its end to instantly organize everything in your garage.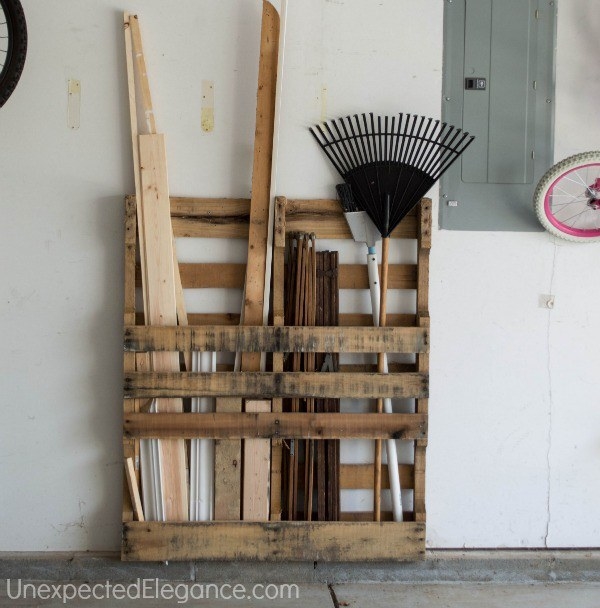 42.
For smaller items (like spray paint), rely on the humble shoe organizer.