Last night, Dan Levy hosted SNL for the first time. A big deal for our favorite Schitt's Creek actor!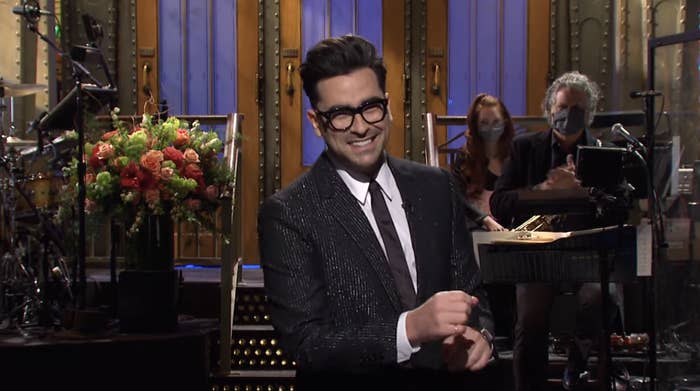 But I can't stop thinking about a tweet his mom shared before her son's big debut!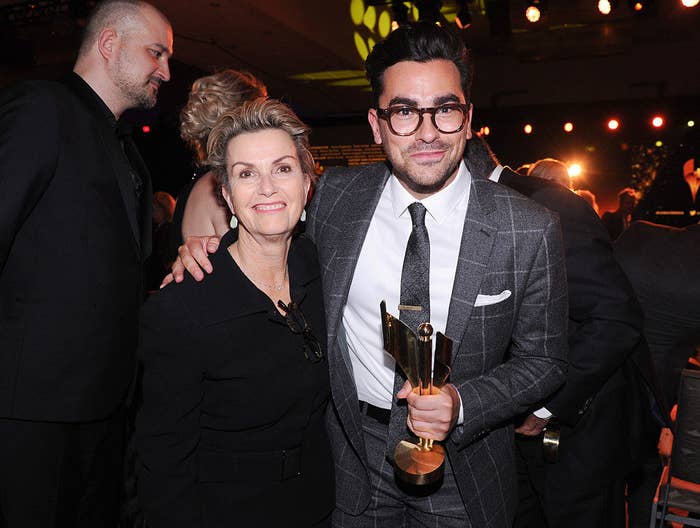 Yesterday, Deborah Divine called out the summer camp bullies who "made life miserable" for her son "just because he was different." And she had just one thing to say to them: "Live from New York, it's Saturday Night!"
Tons of people in the comments were inspired by the tweet, and many shared their own stories. One mom said she loved fellow mothers with a grudge list. "My queer kid is amazing. Just like yours," she concluded.
A school administrator said they were proud to be remembered as someone who protected queer students. They also thanked Dan Levy for "being a model of charm and grace" for their 17-year-old son.
And this mom of two artistic trans children said, "I worry for their safety, for their acceptance... You give me hope."
But this isn't the first inspiring tweet Deborah's shared. Back in April, she posted the sweetest message on the day the Schitt's Creek series finale aired.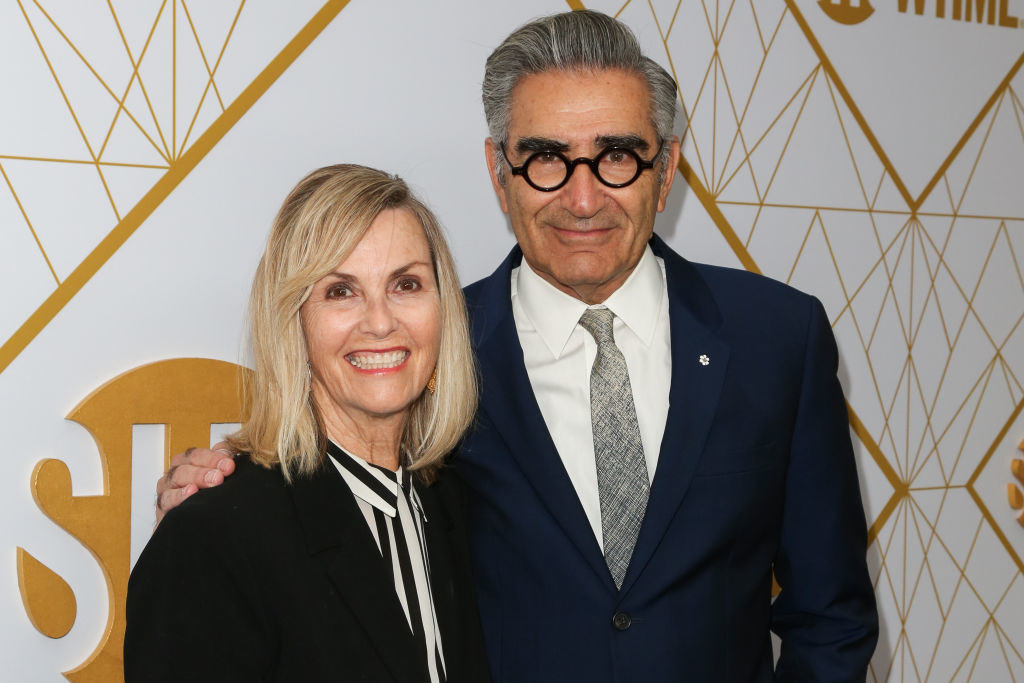 "I regret every single second of worry back in the uninformed '80s," she wrote. "Little did I know that he was going to kick that old world's ass to the curb and create a brand new one."
In an interview on The Late Late Show with James Corden, Dan spoke about how much the tweet meant to him. "That's pretty huge for someone to hear. And I think for her to say that so publicly, I can only assume that it meant so much to a lot of people too, because that's the power of support and that's the power of encouragement and acceptance."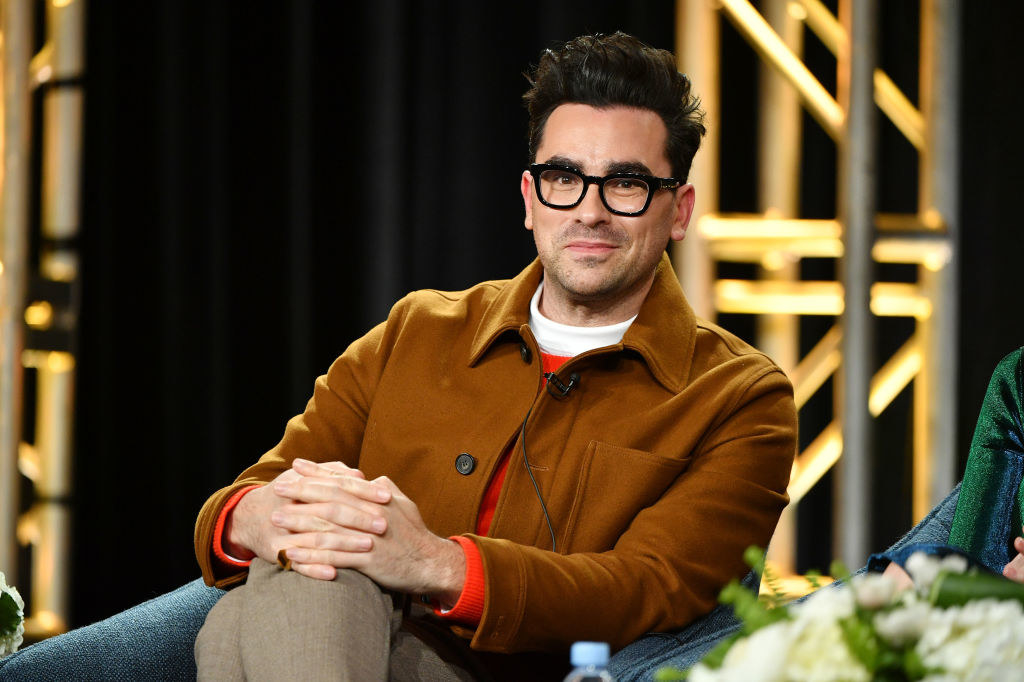 "I think there's so much fear associated still to this day with parents looking at their queer children and wondering whether they're going to turn out okay. For her to sort of say that and champion me in that kind of way, it's very lovely. And beautifully written, might I add," he concluded.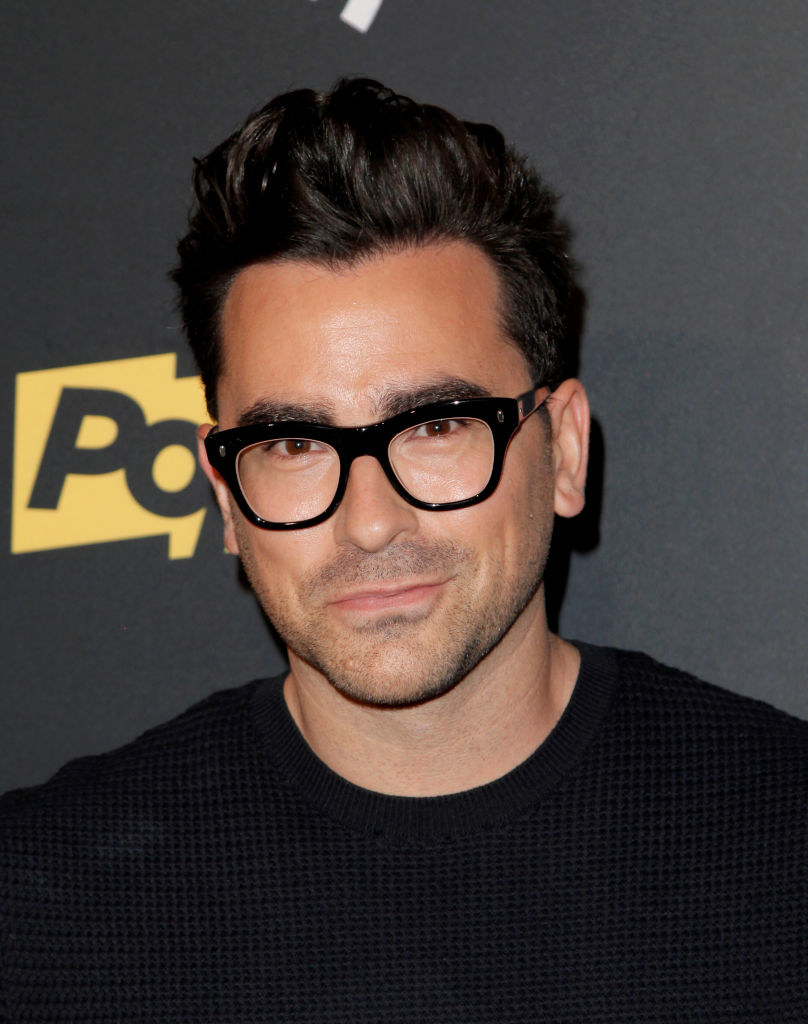 Thank you for inspiring so many with your words, Deborah! We stan a supportive mama!!