20 Pictures That Should Absolutely Infuriate Every Single American
There's got to be a better way.
by
,
Much like every year in the country's history, 2020 hasn't been great year for voting in the United States.
In April, during the midst of a global pandemic, people had to wait in long lines in Wisconsin. Last week, the mayor of Washington, DC said their primary election was "unacceptable" and described it as a "failed execution." Today, problems with voting machines have caused "chaos" in Georgia's election.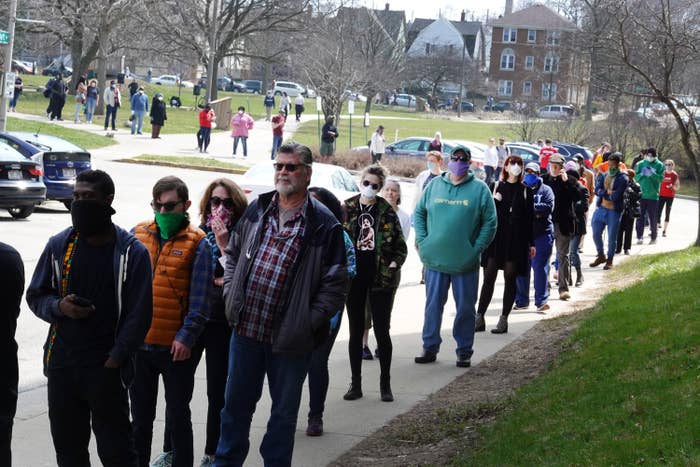 Voting in America is very, very hard.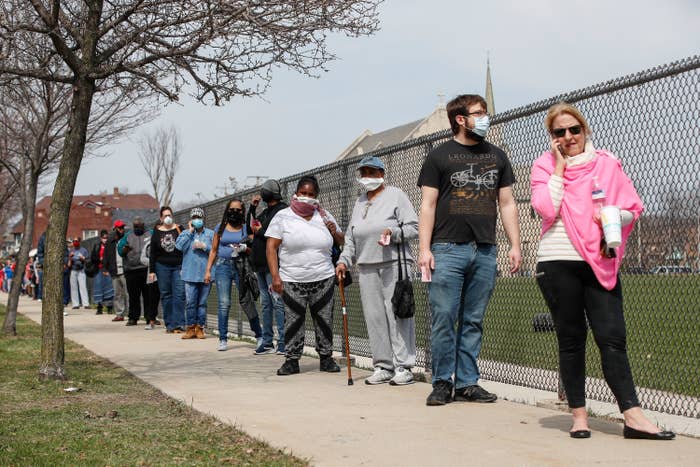 Here are some pictures that show how truly ridiculous voting has been in 2020.
1.
There are long lines.
2.
Lines that last blocks:
3.
Two-hour lines...
4.
Four-and-a-half-hour lines...
5.
I mean, people are bringing CHAIRS.
6.
People are waiting in line until almost midnight to vote:
7.
Nurses have to come off 13-hour shifts just to wait in three-hour lines.
8.
People aren't receiving their absentee ballots.
9.
You shouldn't need to bring survival rations just to vote.
10.
I mean, come on.
11.
Just look at this:
12.
Did I mention this is all in the middle of a global pandemic?
13.
How is this safe?
14.
How many people CAN'T wait in line for two hours?
15.
How many people aren't physically able to stand in a line for hours?
16.
How many people can spend their entire day waiting in the cold just to vote?
17.
Or spend all day waiting in the 80-degree heat?
18.
This is ridiculous.
19.
Truly ridiculous.
20.
There has to be a better way.