Today the state of Wisconsin is holding a primary election during a literal pandemic.
To make a long story short: Wisconsin's Democratic governor, Tony Evers, tried to move the election to June, but Republican lawmakers fought for it to be held today. The decision ultimately went to the Wisconsin Supreme Court, where judges overturned the governor's executive order. Yesterday the US Supreme Court decided that Wisconsin wouldn't be able to extend absentee voting. The election would go on as planned.
Because we are in the middle of a pandemic, polling sites across the state have been consolidated. For example, in Milwaukee the total number of polling sites went from around 180 to 5.
As the lieutenant governor of Wisconsin said, it's a shitshow out there.
1.
I mean, how is this safe?
2.
How can you look at this and not see people who might be about to get seriously ill?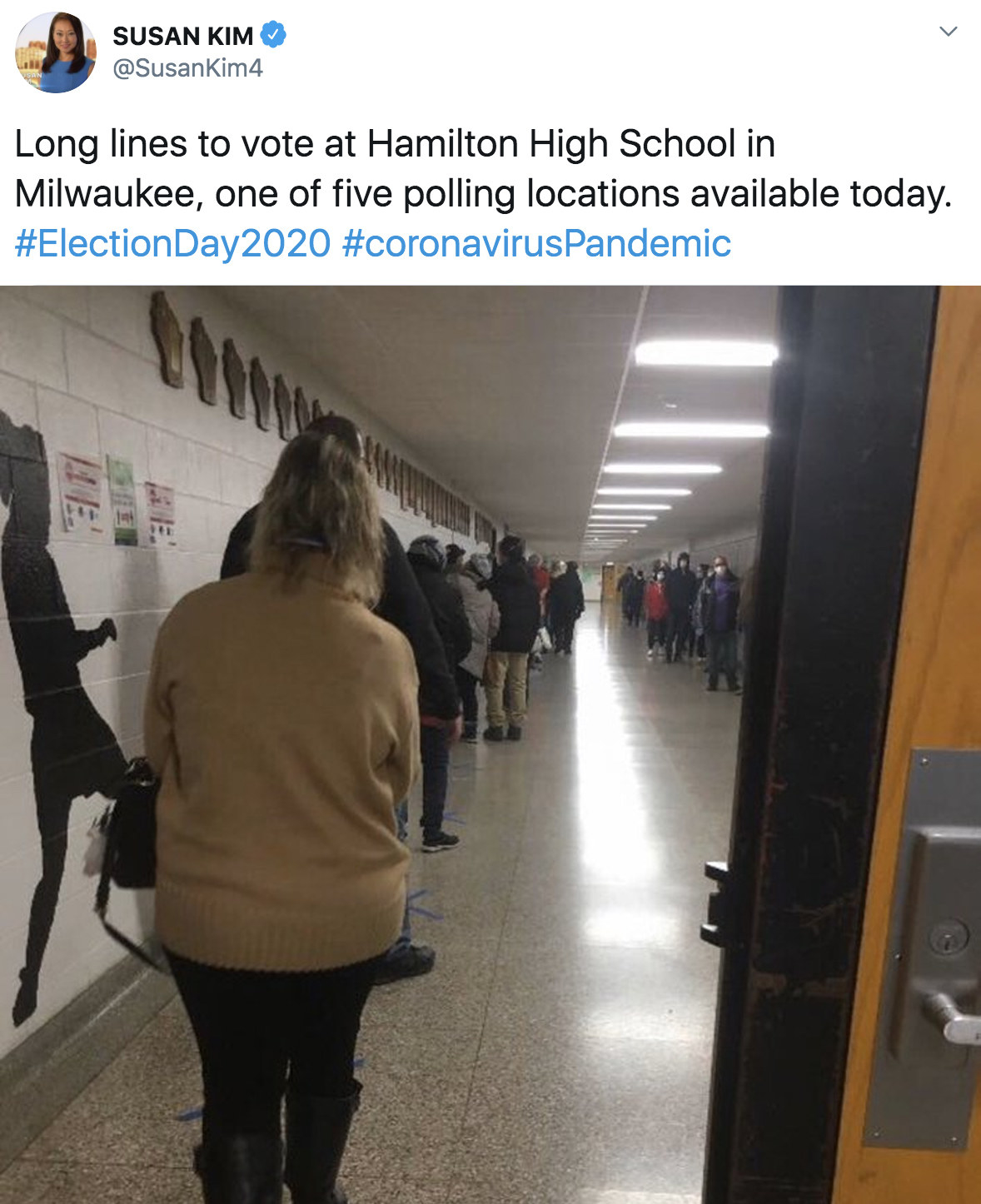 3.
This is insanity!
4.
Look at how long this line is.
5.
Is this really worth it?
6.
WILL this really be worth it?
7.
If even ONE person gets sick from this, how can you live with that?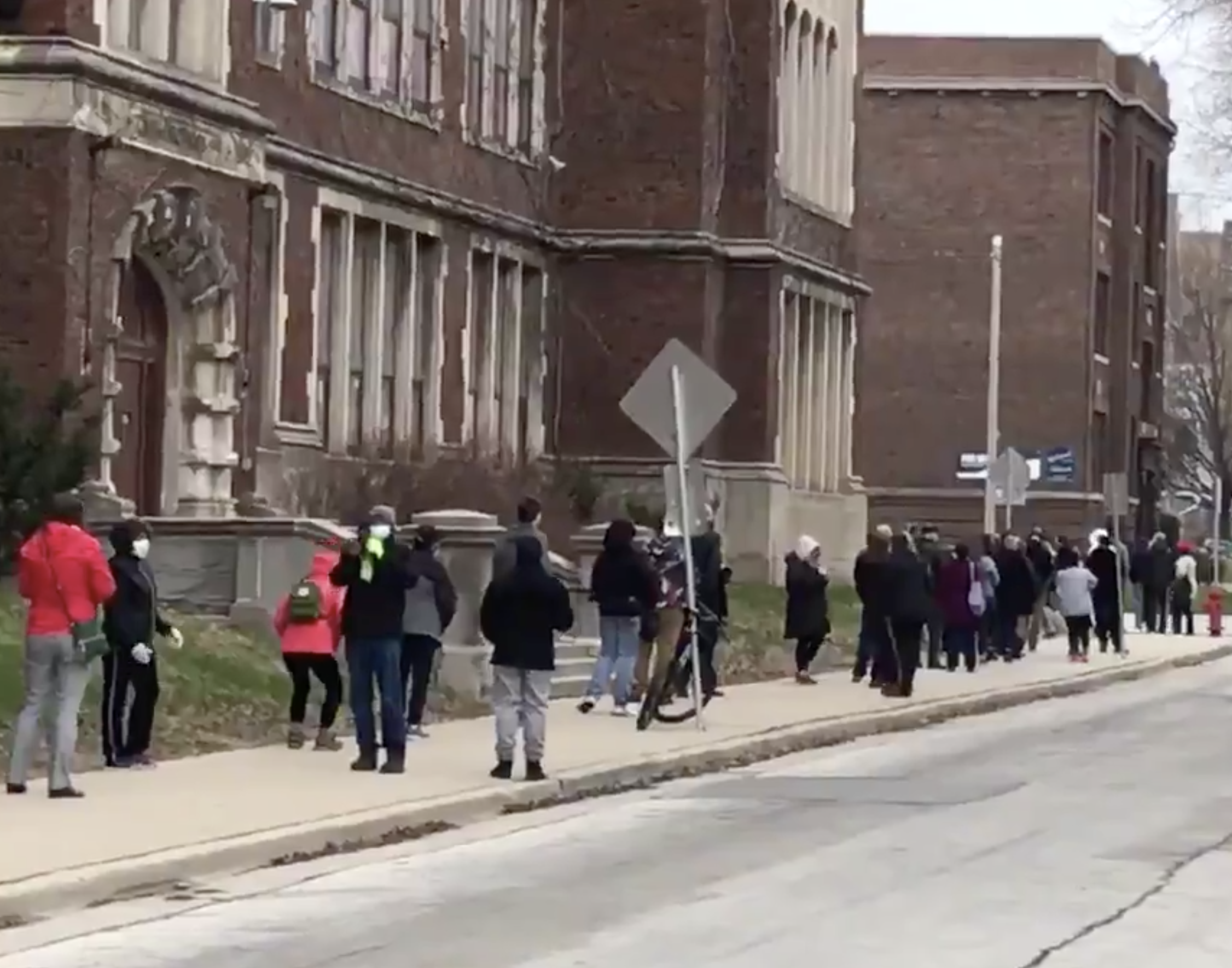 8.
The whole situation is ridiculous.
9.
Poll workers are dressed like doctors.
10.
People are waiting in lines half a mile long.
11.
Doing their best to try not to get sick.
12.
I guess this is what democracy looks like?
13.
Like, come on.
14.
This doesn't look like social distancing to me.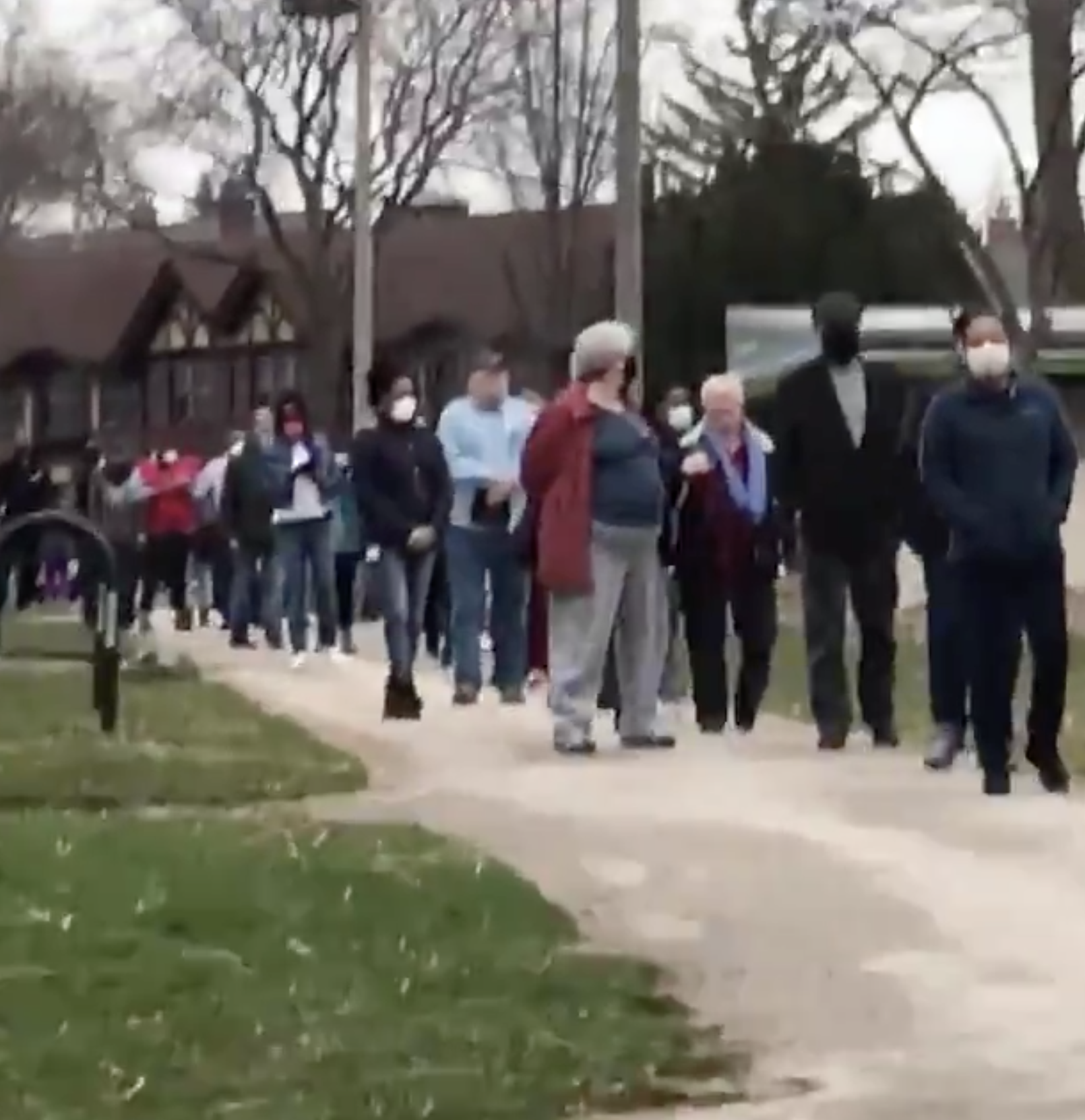 15.
Look at this!
16.
This is totally normal. Real normal stuff.
17.
Wild, wild stuff.
18.
Truly unbelievable.