1.
Some of these facts have been right in front of your eyes the whole time.
2.
Like the "8" in the middle of this card.
3.
Or the "LC" on Little Caesar's toga. You just have to look closely.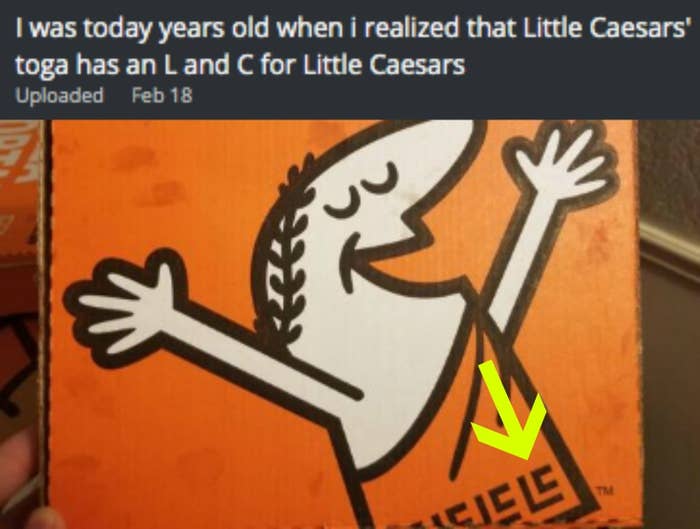 4.
Other things — like these buttons on jackets — have actual functional reasons for existing that most of us don't realize.
5.
Ditto for these side flaps.
6.
Sometimes there are cool hacks that exist, just waiting for us to discover them.
7.
Like this one Don Cheadle discovered.
8.
OK, be honest — did you realize it was Pumbaa with two "a's"?
9.
Or that the old movie Kevin watches in Home Alone wasn't real?
10.
Or that the Michael Myers mask in Halloween was originally a mask of William Shatner (aka Captain Kirk)?
11.
Some of this stuff makes so much sense once you stop to think about, but you probably never have.
12.
Like, you probably never wondered how babies and small children were x-rayed.
13.
And you probably never wondered what Chuck's middle name was, amirite?
14.
There are trivia/facts out there just waiting to blow your mind.
15.
Some of which are kind of dark.
16.
Some of which are pretty funny.
17.
And some of which — like the fact camels can swim! — will blown your mind.