As the news broke that the Duchess of Cambridge had gone into labour this morning, the world's media took the emergency axe to the glass marked "royal baby".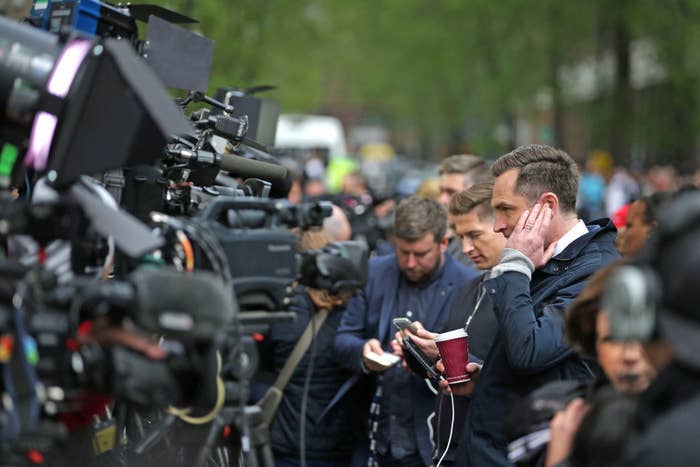 Straight out the gate, the Press Association speculated about just how fast Catherine could push out the little tyke. Apparently, many mothers report "a speedier delivery third time around".
Meanwhile, the Irish Independent were asking the big questions.
On the ground, an unsuspecting couple emerged from the same hospital where the royal baby was being delivered and were met with hundreds of reporters and cameras pointed right at them.
It then got even weirder. ITV's This Morning did a feature where they cut up a so-called psychic banana to work out whether the baby was going to be a boy or a girl.
Just to reiterate: Yes, this was a moment of British television. Yes, this actually really happened.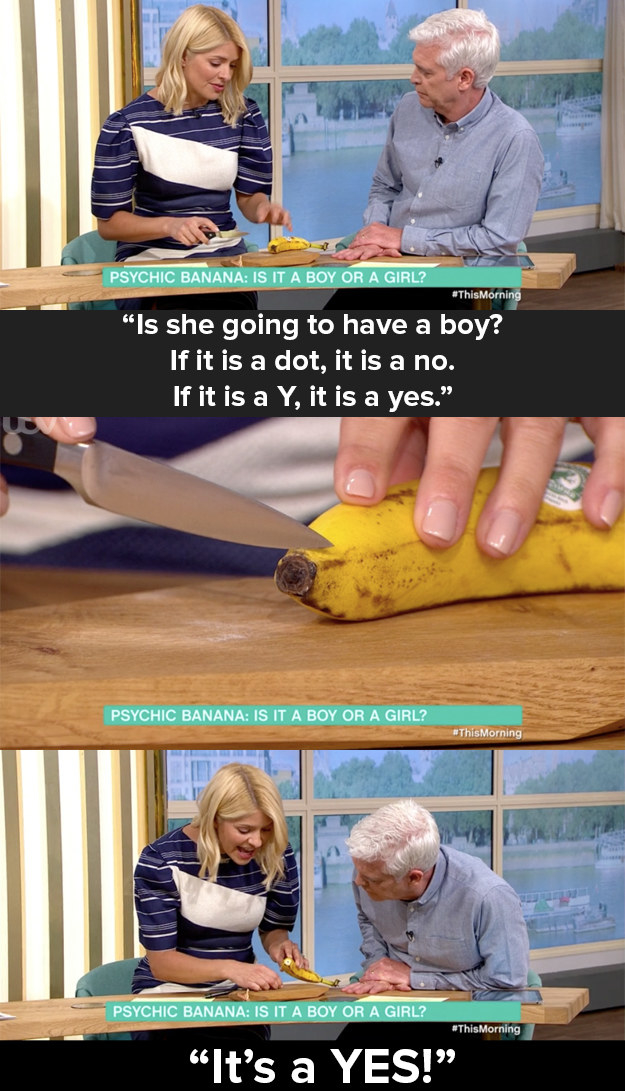 Amazingly, it got weirder as the banana was right.
Meanwhile, the US's CBS This Morning (different show, this one did not feature a banana) came back from an ad break with footage of a town crier, which it claimed was "the official proclamation" outside the hospital.
"How about that for a birth announcement?" CBS anchor Norah O'Donnell said in the video, which has since been deleted from Twitter. "That's the way they do it there."

Unfortunately it's not. Not even close.
Over on Sky News, a midwife outside the hospital was left to question whether the duchess would breastfeed her new baby: "It's the usual challenges of getting it started…at least she'll have lots of help."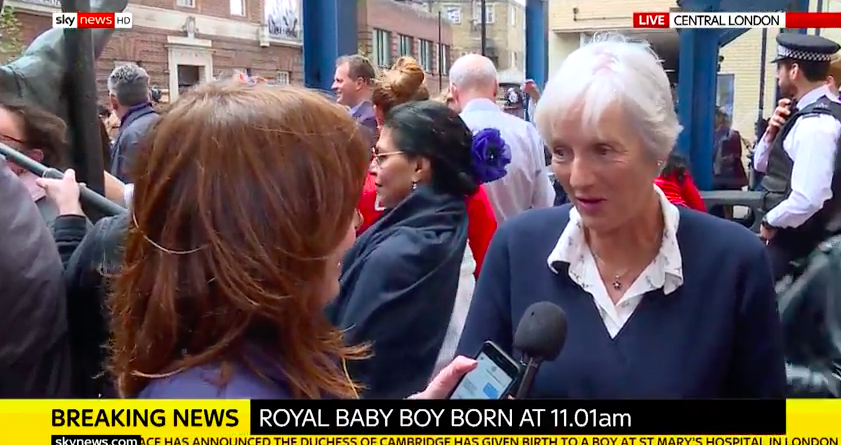 The Mirror said the new baby boy is the "heaviest future king in over a century" despite the new arrival to the royal family being the FIFTH in line and highly unlikely to ever become king.
By late afternoon at Reuters, the tiniest of developments in the rolling breaking news story were still being blasted out to the world.
This is what happens when the media have no new information for hours and hours on end.
You might have also remember the BBC's news anchor Simon McCoy, who drily delivered the news that Kate was pregnant last year, ending with the payoff: "Get the time off, because that's what I'm doing.
Well, today he was working.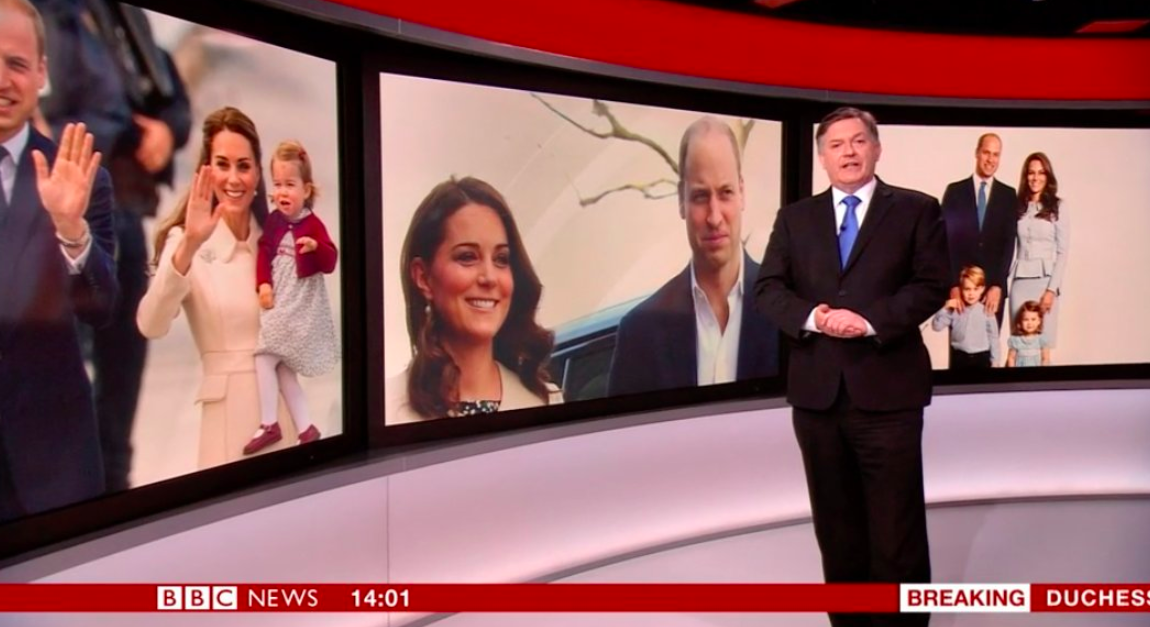 But sadly he was not at the Lindo Wing.
Finally, a special mention to the Independent, who celebrated this breaking royal news on their Twitter feed...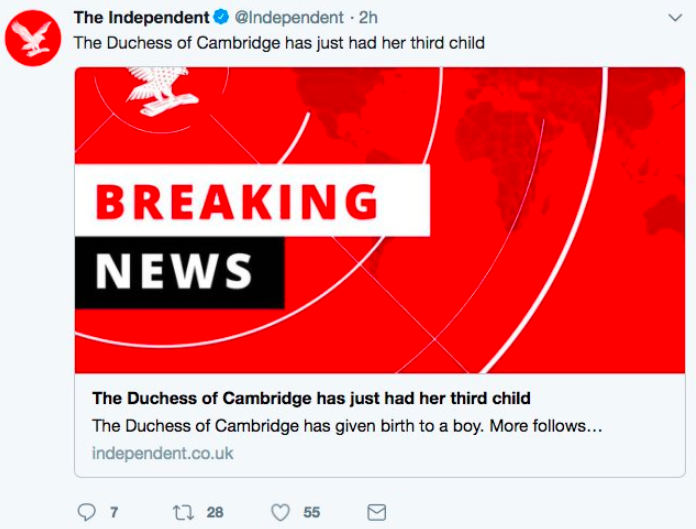 ...but then not long later shared the headline "woman gives birth to baby boy", attempting to mock the over-the-top royal coverage everybody else was doing.