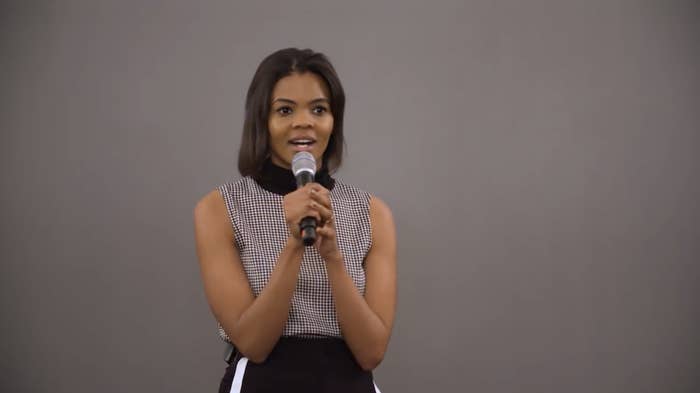 Pro-Trump activist Candace Owens told the audience at the closed-door London launch of conservative organization Turning Point that it would have been "fine" if Adolf Hitler "just wanted to make Germany great" and that the problem with the Nazi dictator was that "he had dreams outside Germany."
BuzzFeed News unearthed Owens' December comments on Friday in a piece on the UK arm of Turning Point being in disarray after one of its star recruits walked out on the activist group within days of its official launch.
The YouTube video posted last year shows Owens and Turning Point founder Charlie Kirk responding to more than an hour of questions from a handpicked audience of conservative media and political figures at the private Royal Automobile Club near Buckingham Palace.
Owen's comments about Adolf Hitler in Germany came after she was asked about "nationalism" in Western politics.
"I actually don't have any problems at all with the word 'nationalism'," Owens replied. "I think that the definition gets poisoned by elitists that actually want globalism. Globalism is what I don't want... Whenever we say nationalism, the first thing people think about, at least in America, is Hitler."
"He was a national socialist, but if Hitler just wanted to make Germany great and have things run well, OK, fine."

"The problem is that he wanted, he had dreams outside of Germany. He wanted to globalise. He wanted everybody to be German, everybody to be speaking German. Everybody to look a different way," she said. "To me, that's not nationalism. In thinking about how we could go bad down the line, I don't really have an issue with nationalism. I really don't."
Owens added: "It's important to retain your country's identity. To make sure that what's happening here, which I think is incredibly worrisome, in terms of the decrease in the birth rate that we're seeing in the UK is what you kind of want to avoid."
"I have no problem with nationalism," she said.
Hitler's domestic policies led to the deaths of hundreds of thousands of German minorities. Jews in Germany were stripped of their citizenship, barred from owning businesses, and ultimately sent to concentration camps.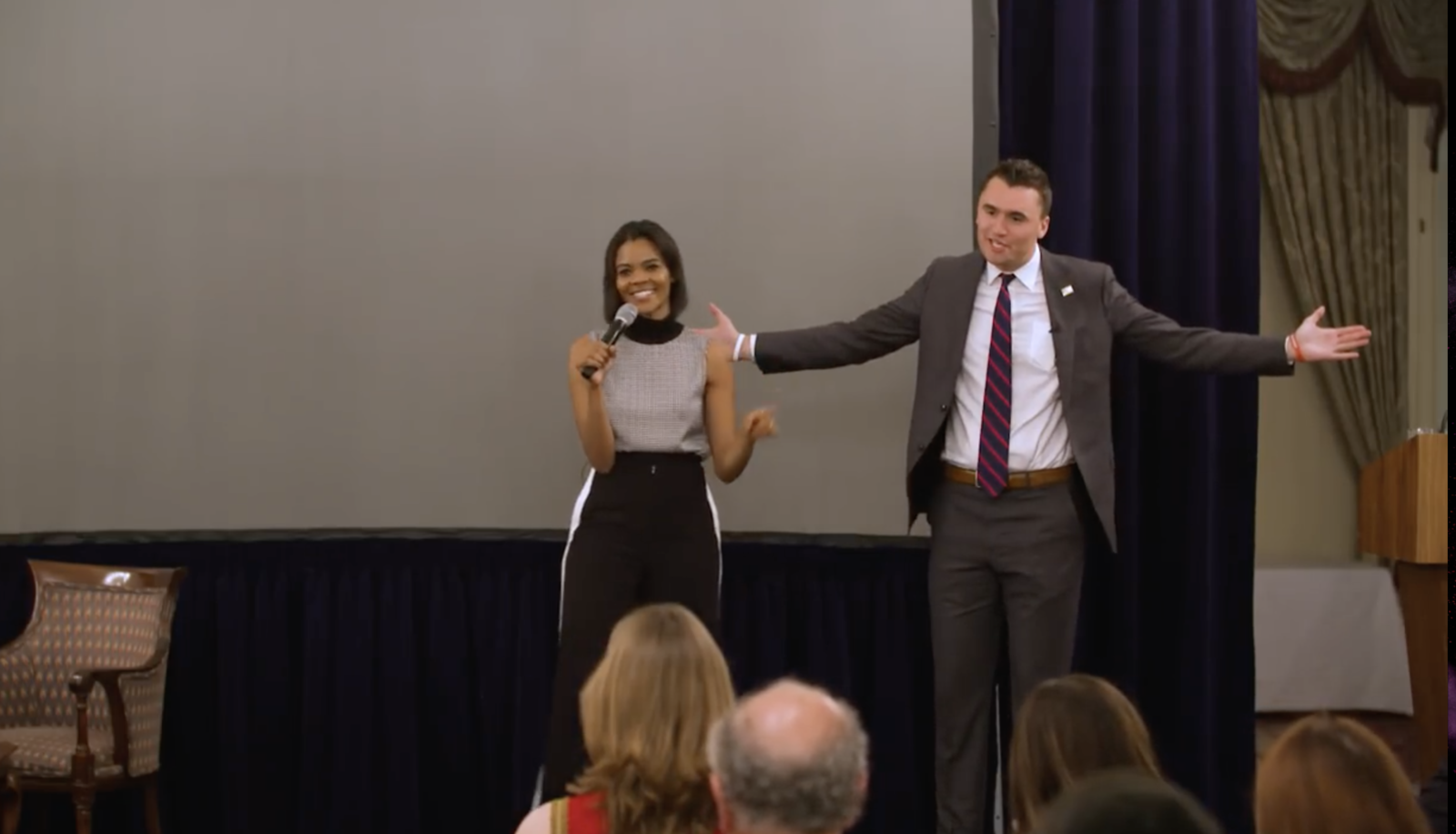 BuzzFeed News contacted Owens and Turning Point for comment, but in a video she posted to Twitter on Friday Owens sought to clarify her remarks and disputed the characterisation she was defending Hitler's form of nationalism.

"It's actually so insane and so ridiculous that it could only come from BuzzFeed, which is obviously [a] scum of the earth publication," she said.
Despite telling the London crowd that Hitler was "a national socialist," Owens said in her video that he was not a nationalist but instead a "homicidal, psychotic maniac who was bent on world domination."
"You wouldn't say he was nationalist because he wasn't about putting Germans first," she said. "There were German Jews that he was putting into camps and murdering."
"If the only thing that Hitler wanted to do was stay in his country and say, 'We're making Germany great again,' and he wasn't a homicidal maniac, we'd be in an entirely different position today, but he was and there's no excuse for a defense ever for everything that he did."
"BuzzFeed is crazy, leftist journalists are crazy, and they're trying to make it seem like I said something I would never say," she said.
Owens is considered one of the brightest stars among young American conservatives and has been endorsed by rapper Kanye West.

Two months after Owens and Kirk addressed the London crowd, Turning Point launched in Britain, with some of the country's most influential conservative MPs flocking to support the activist group, but internal tensions soon emerged.