One thing we still have to look forward to in 2020 is the arrival of the fourth season of The Crown. The Netflix show is returning Nov. 15, and this season we will meet Princess Diana, played by Emma Corrin.
So far, we've seen a few previews of what that will look like — and it does not disappoint.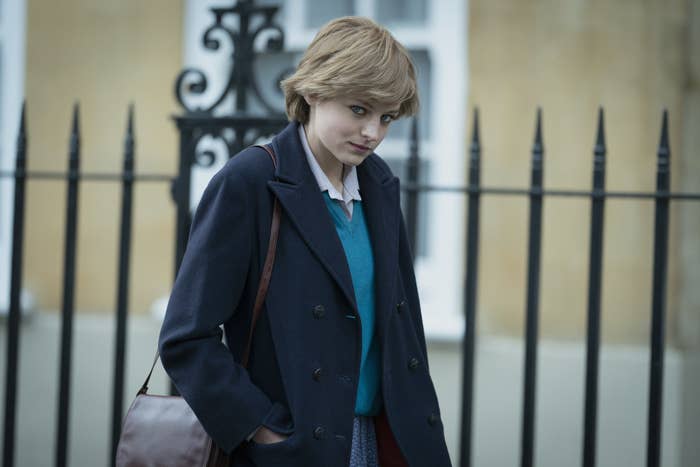 Emma definitely has Princess Diana's hair and attire down.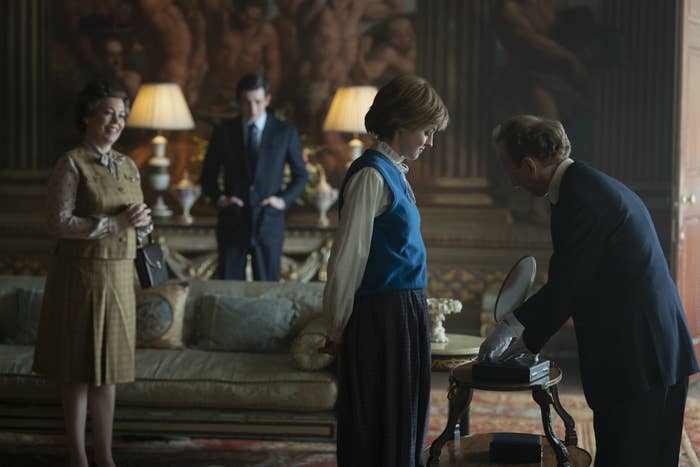 If that didn't make you do a double take, then the first image of her wearing a re-creation of Princess Diana's wedding dress definitely will.
Here is the original, in all its puffy glory, for comparison.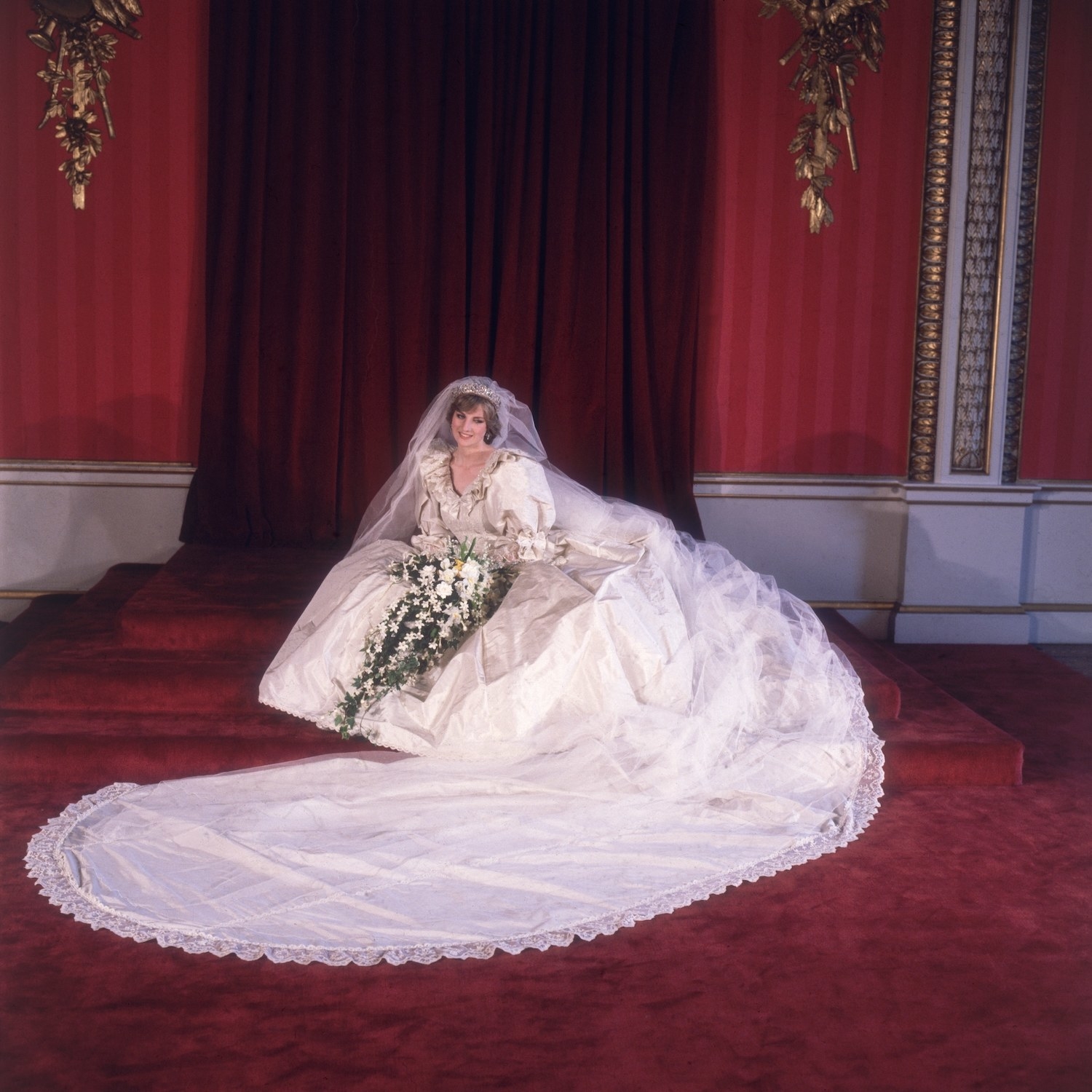 Interestingly, The Crown's costume designer Amy Roberts didn't want to make an exact replica of the late princess' David and Elizabeth Emanuel gown, but instead wanted to do something in the "same spirit and style."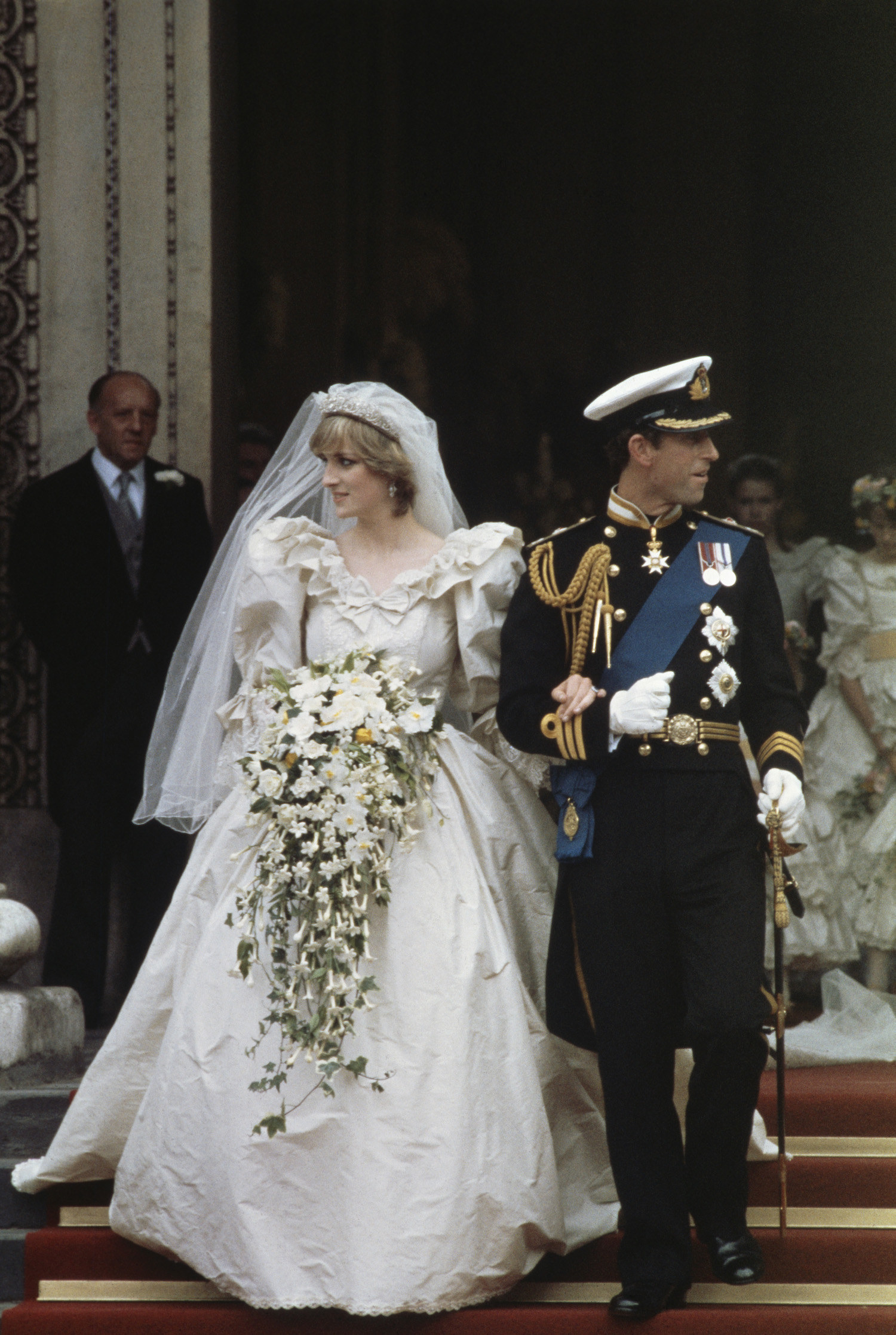 Emma talked about what the energy on set was like when she first put on the dress, telling British Vogue, "I walked out and everyone went completely silent. More than anything else I wear in the series, it's so… It's her."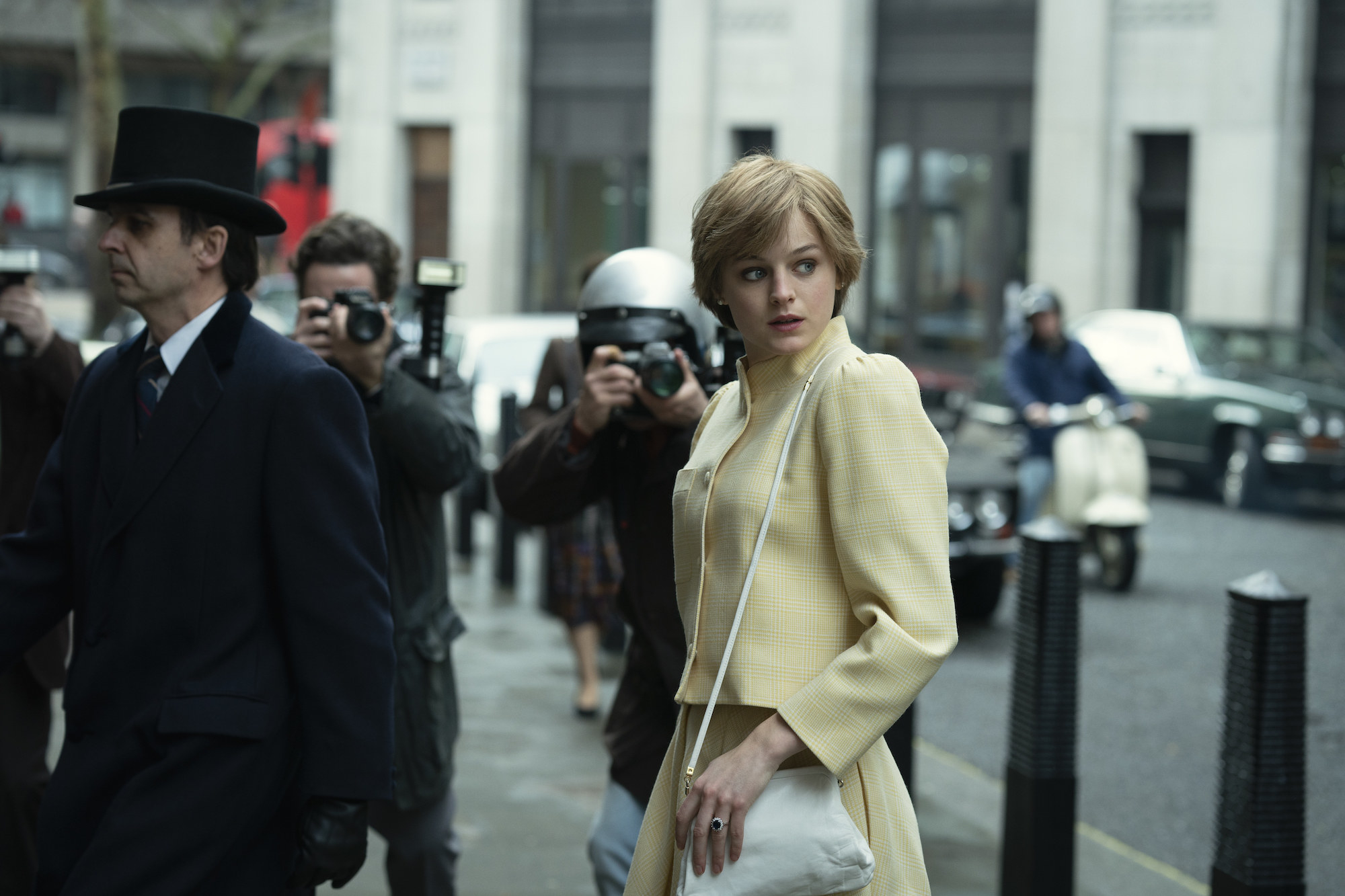 She also shared that she "had a team of about 10 people helping [her] put it on, because it's massive."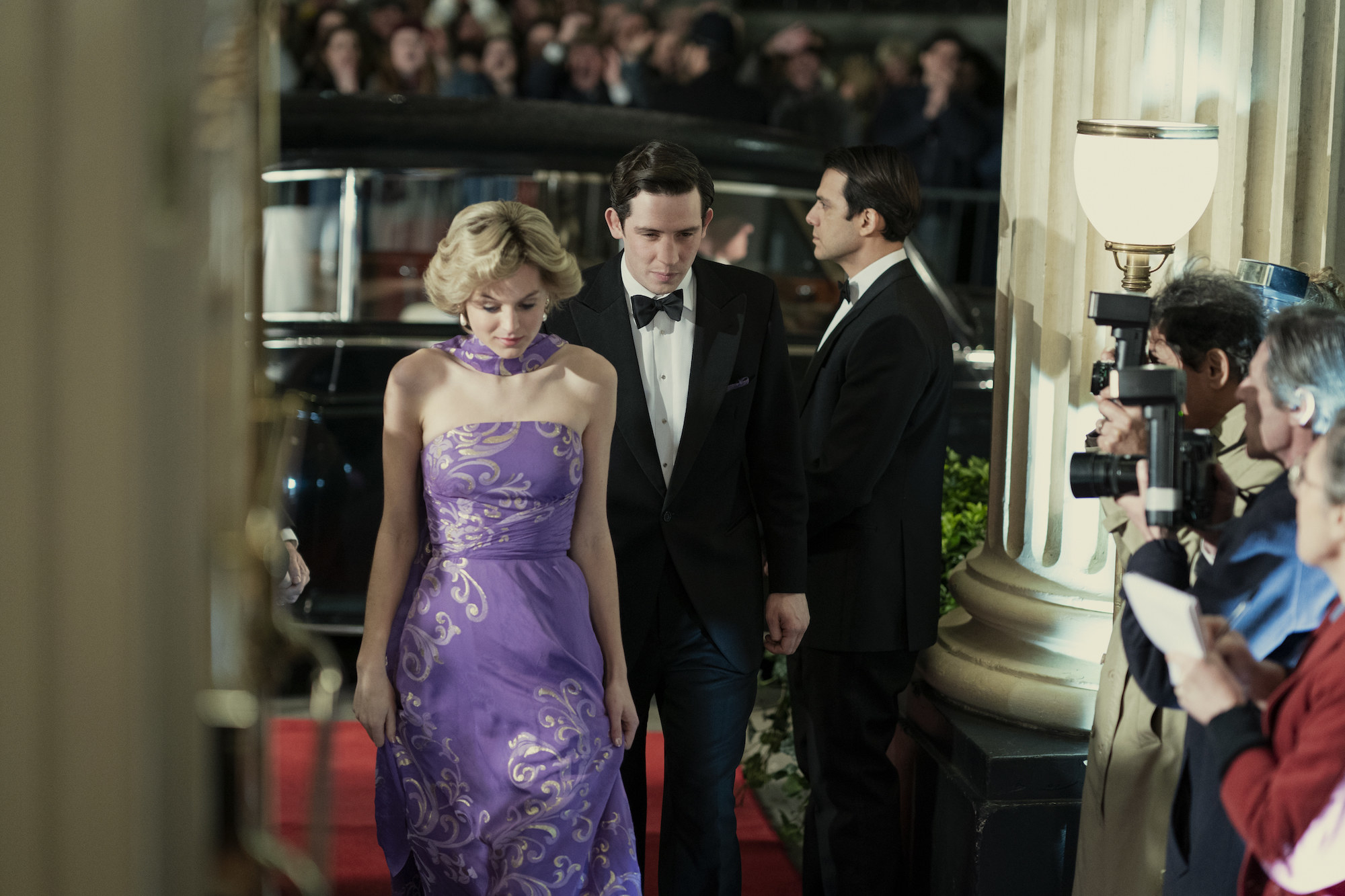 Emma has opened up about the "huge amount of pressure" that comes with playing Princess Diana, since "everyone has this ownership" over her. She told The Sunday Times she wants to make Diana "proud," adding, "I know that's strange and cheesy, but I feel like I know her."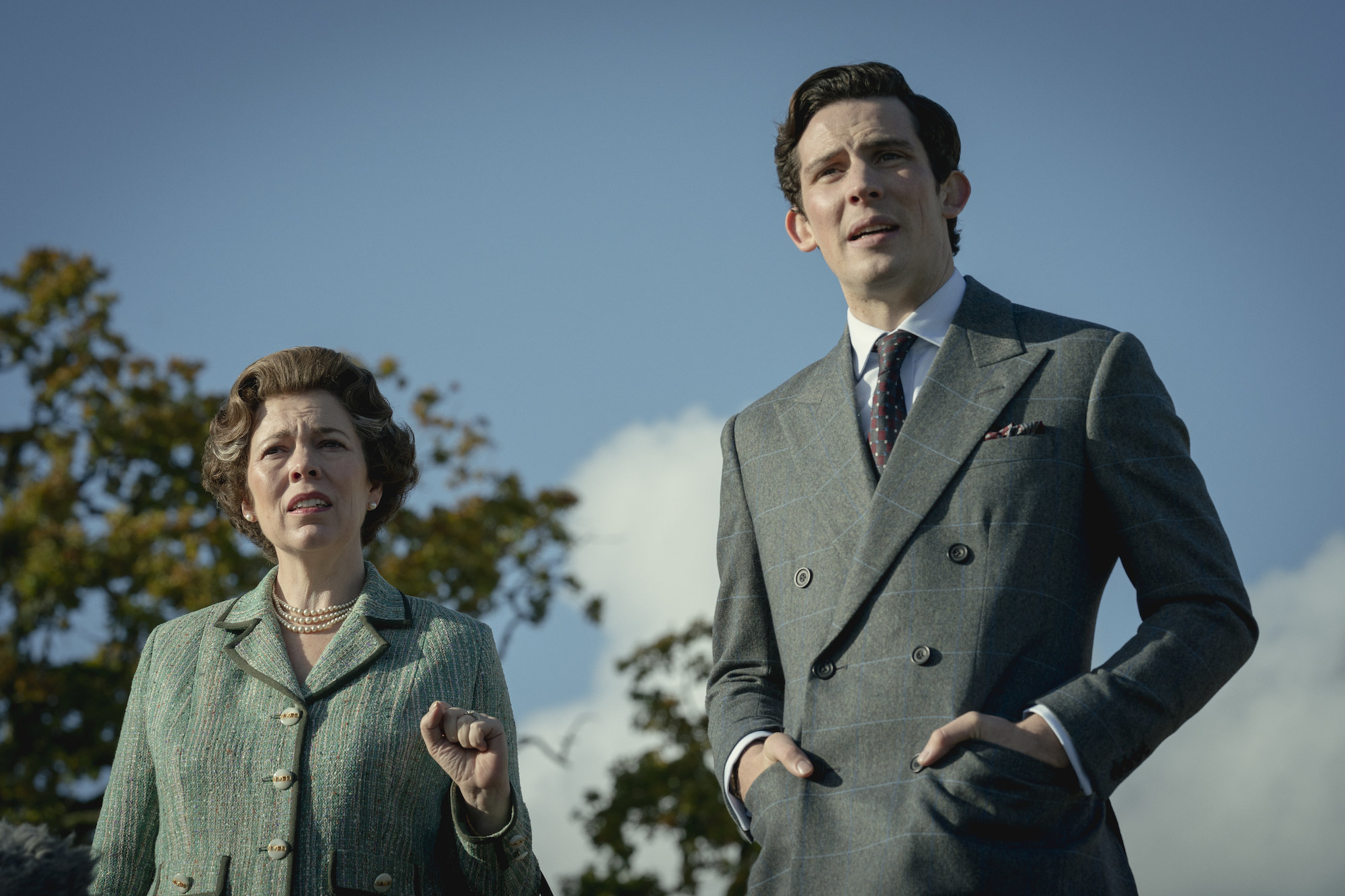 It won't be too long before we see Emma and the re-creation of Princess Diana's dress in action.