Now that Demi Moore is promoting her autobiography Inside Out, where she really laid out every detail of her relationship with Ashton Kutcher, her daughters are finally opening up about it.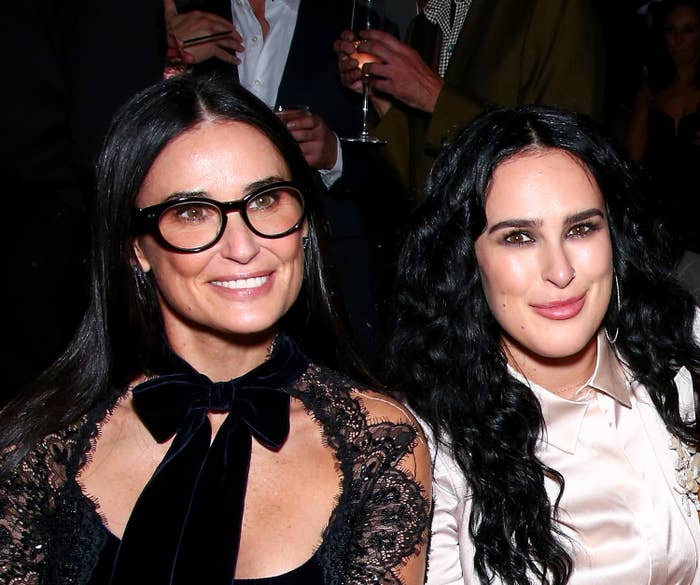 Rumer and Tallulah Willis gave a rare interview about their personal lives alongside their mom Demi, Willow Smith, Adrienne Banfield-Norris, and Jada Pinkett Smith for Red Table Talk — and it was eye-opening.
Rumer talked about how she and her sisters felt "forgotten" during her mom's relationship with Ashton, especially when Demi and Ashton tried to have a baby — which ended in a miscarriage, as Demi wrote about in her memoir.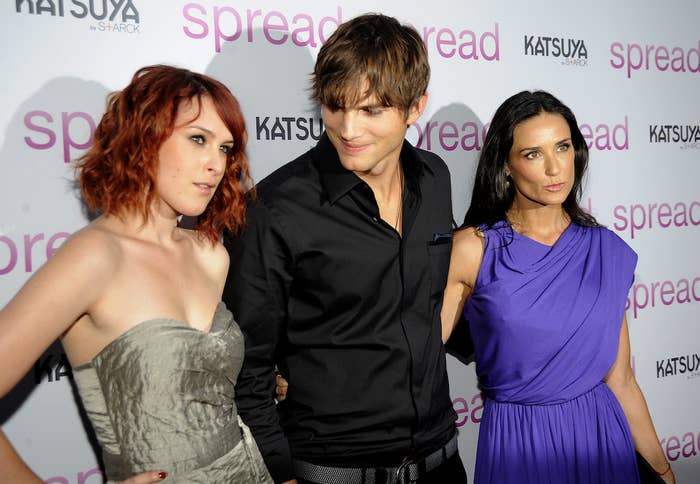 Tallulah had a similar experience, recalling, "Watching the behavior with Ashton, those years, because everyone had left the house and it was just me living there. I felt very forgotten, and I feel like I developed and nurtured a narrative where she didn't love me and I truly believed it."
Rumer was put in a really awkward position when her sisters stopped talking to her mom, and she became the family's "ambassador" to Demi.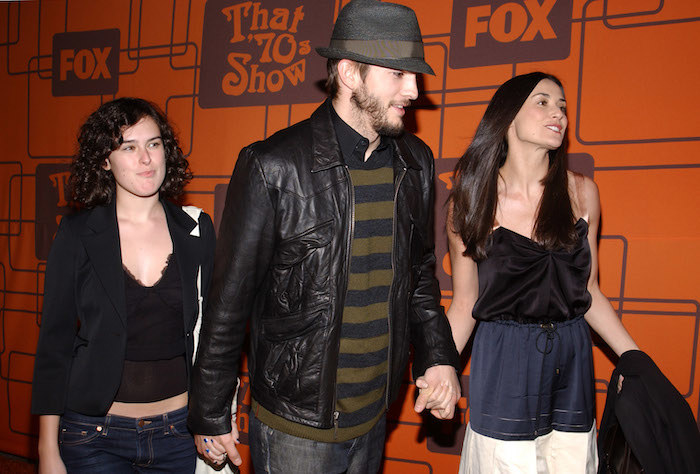 Scout and Tallulah had very different experiences than I had when we stopped talking to my mom. They didn't speak to her for three years. I went in and out as kind of the ambassador for the family. ... Then my family basically shunned me and called me a 'traitor' for going to talk to her. ... Then I had no one. I had my mom, who was not capable of being my mom right now and then the rest of my family was not going to speak to me anymore.
These days, though, Demi and her daughters have a close relationship.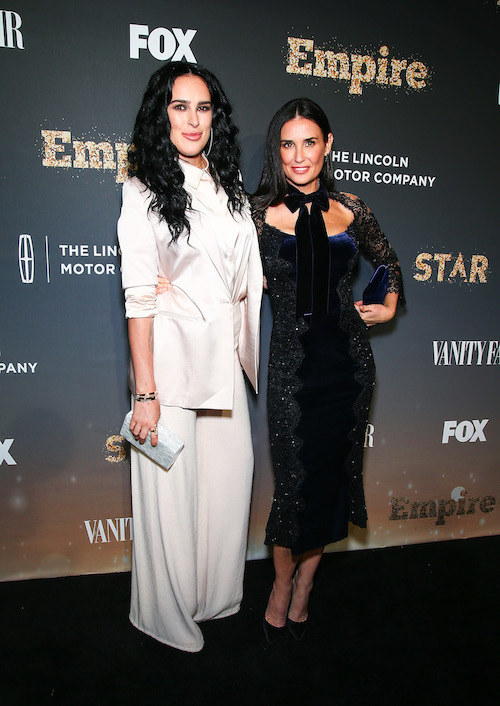 As Rumer said when her mom's autobiography was released, "She's allowing herself to show everyone that you can go through some really difficult, hard things and you can still be someone who is thriving and taking accountability and just being a strong survivor."