I'm Just Sitting Here Admiring Maisie Williams And Her Boyfriend's Matching Makeup
Find someone who can commit the way Maisie and Reuben do to style.
If Maisie Williams and her boyfriend Reuben Selby aren't already on your celebrity couple radar, prepare to become obsessed.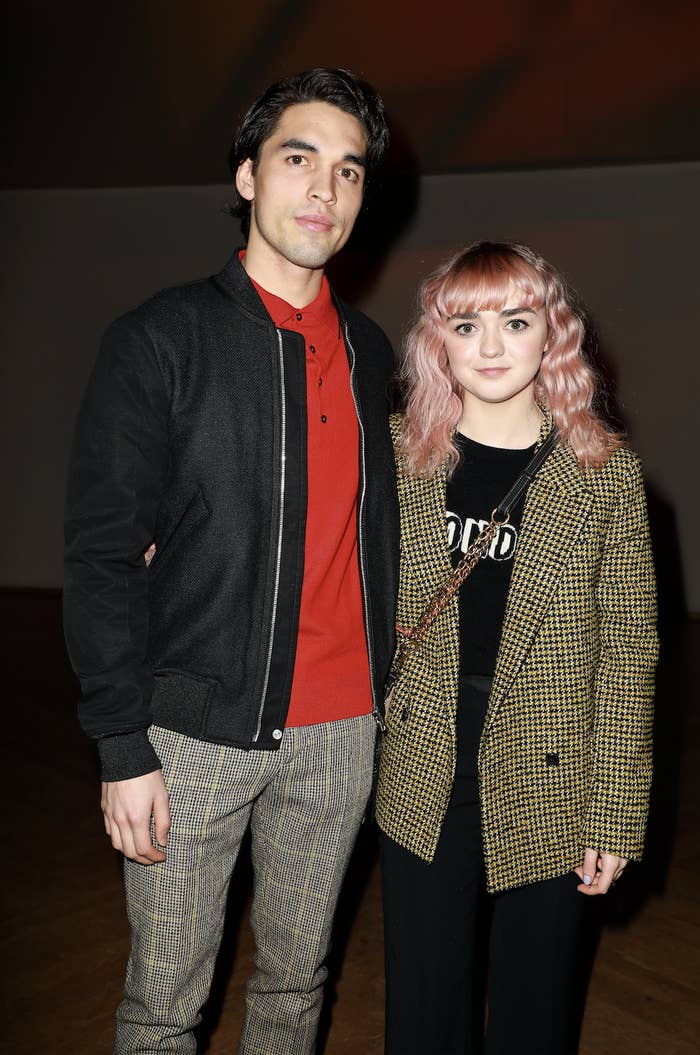 Honestly, their mutual love of fashion is contagious. At this past Emmys, they collaborated together with designer JW Anderson on the stunning look Maisie wore to the awards show.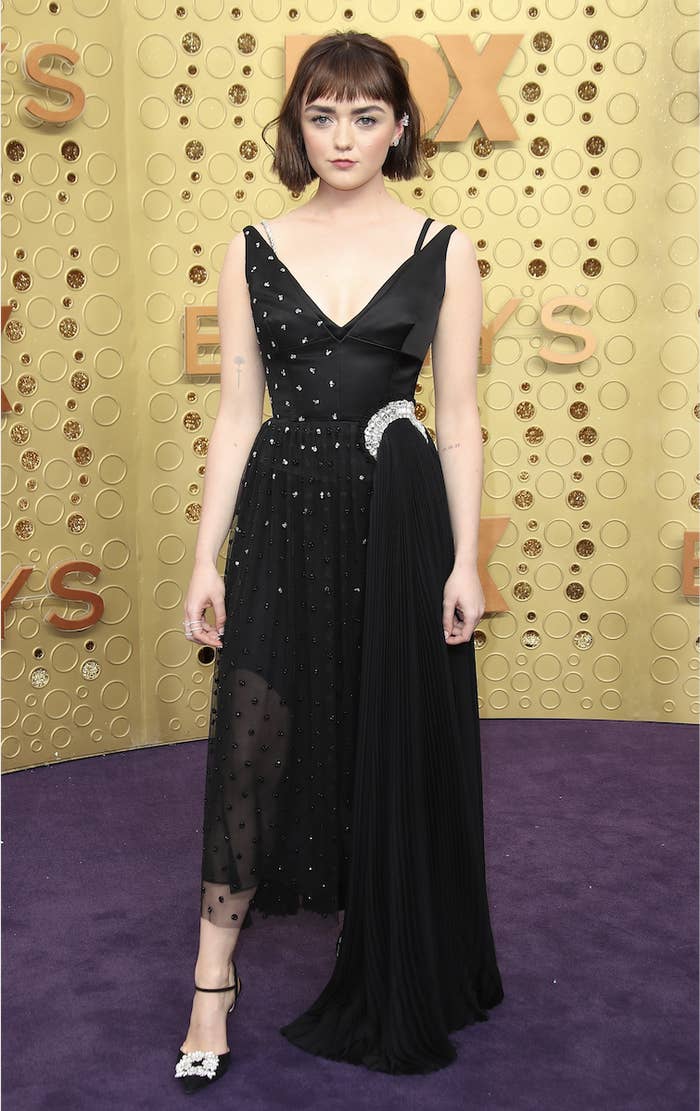 Obviously, it turned out amazing.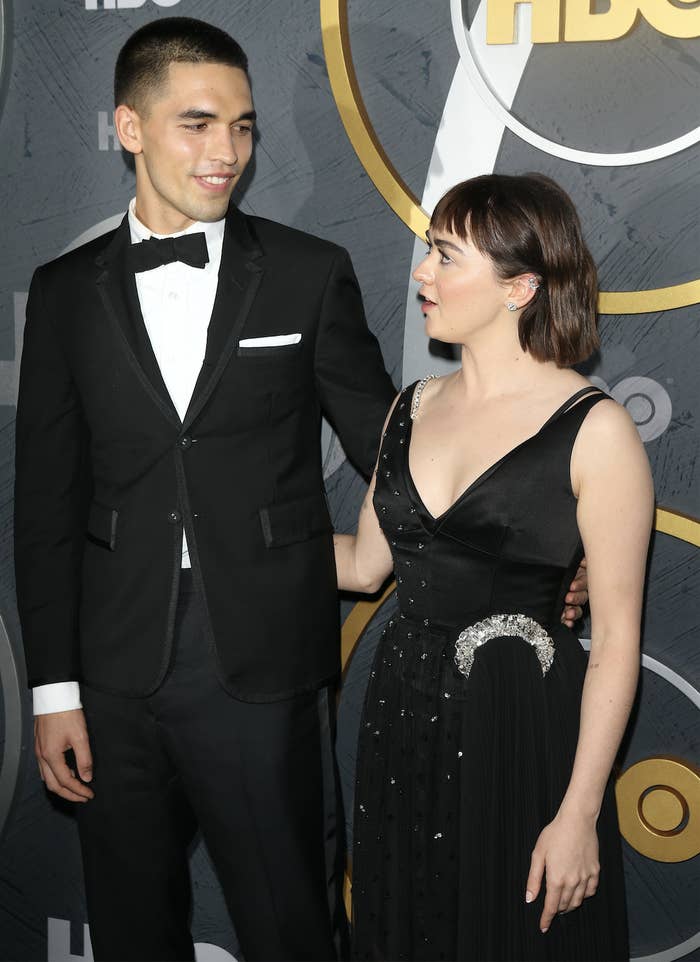 Well, at Paris Fashion Week, Maisie and Reuben took their eye for style to another level. They showed up to Thom Browne's spring/summer 2020 runway show in matching outfits...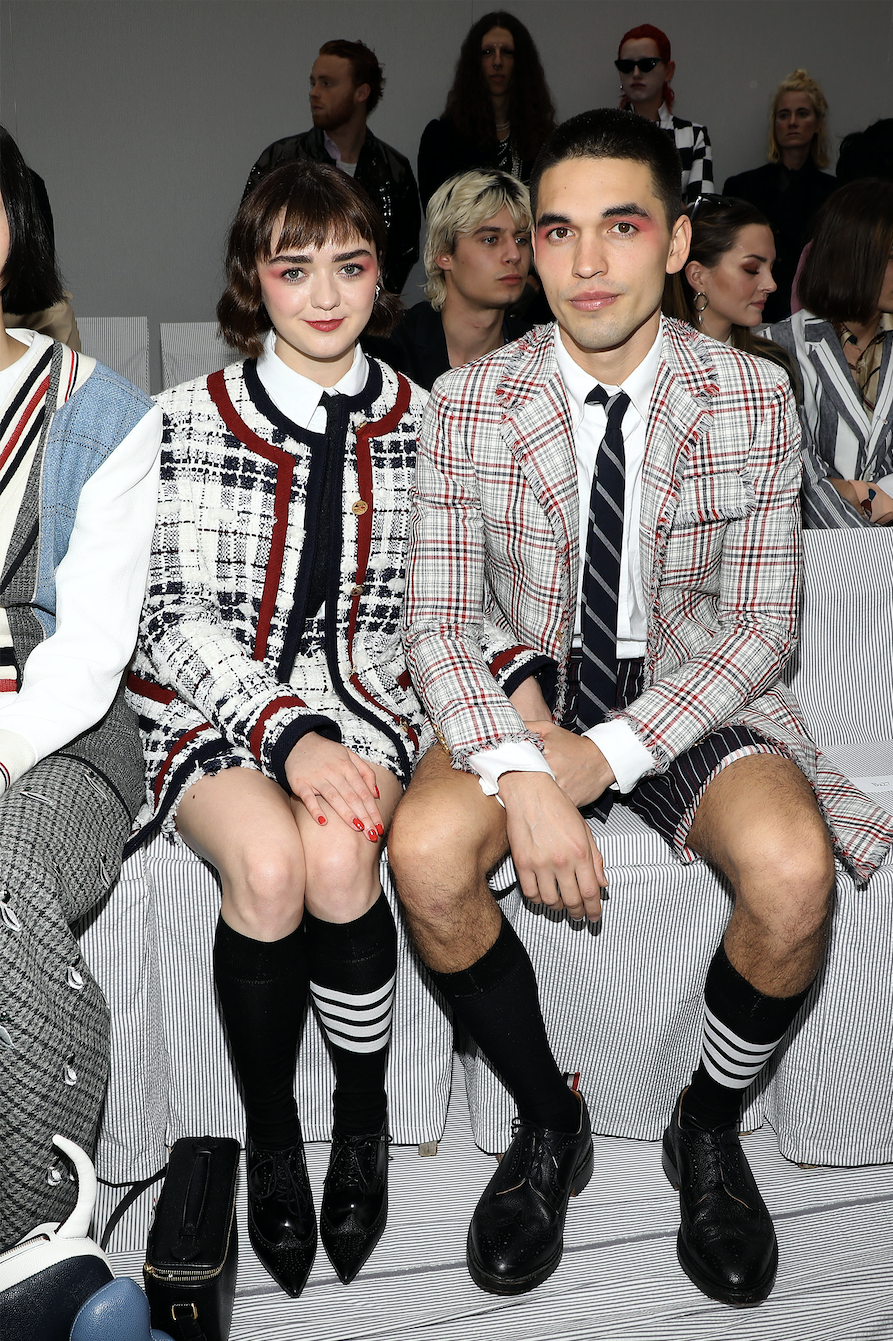 And matching makeup.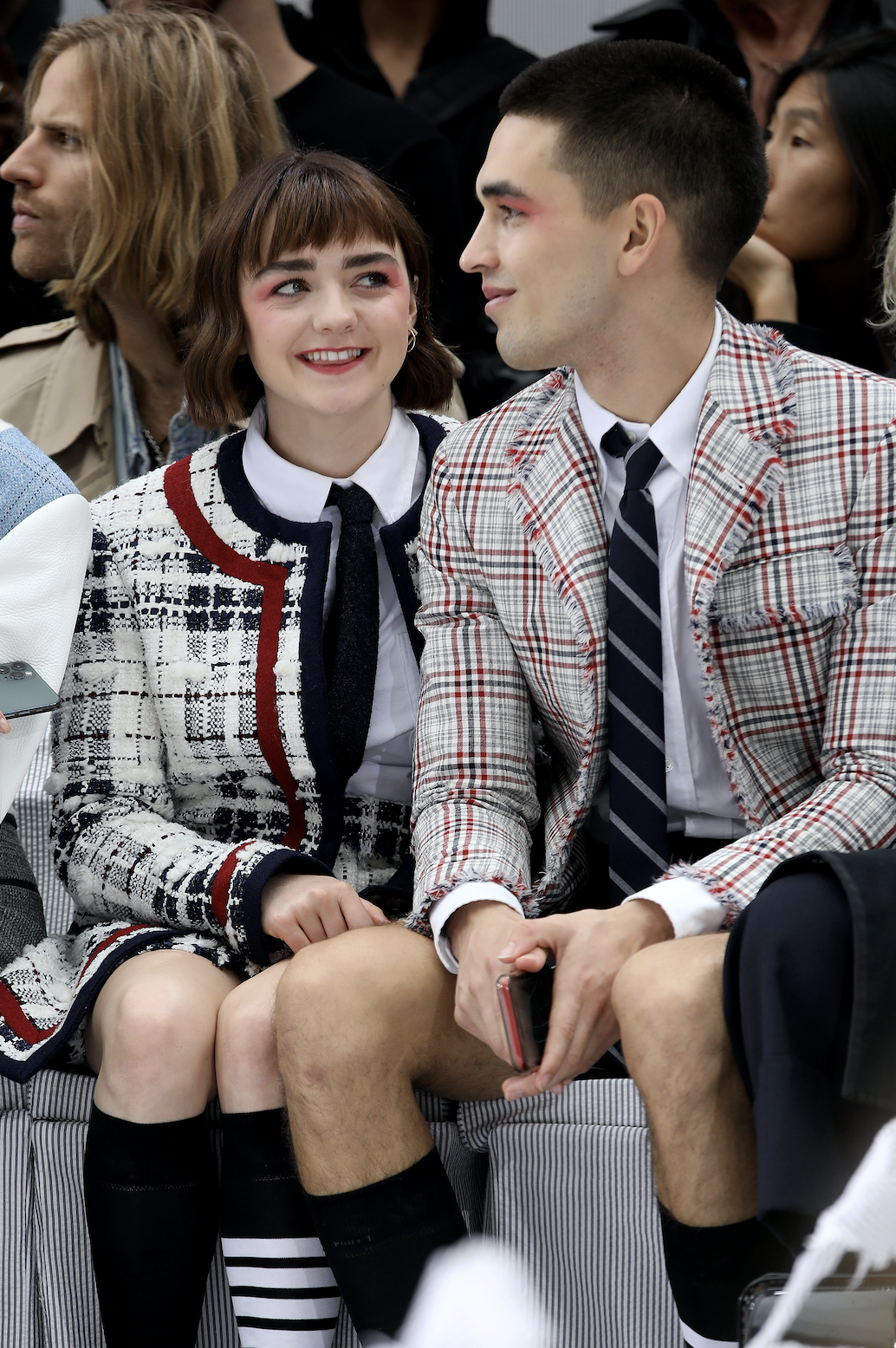 They both wore pink eyeshadow, which they coordinated with their red, white and black outfits.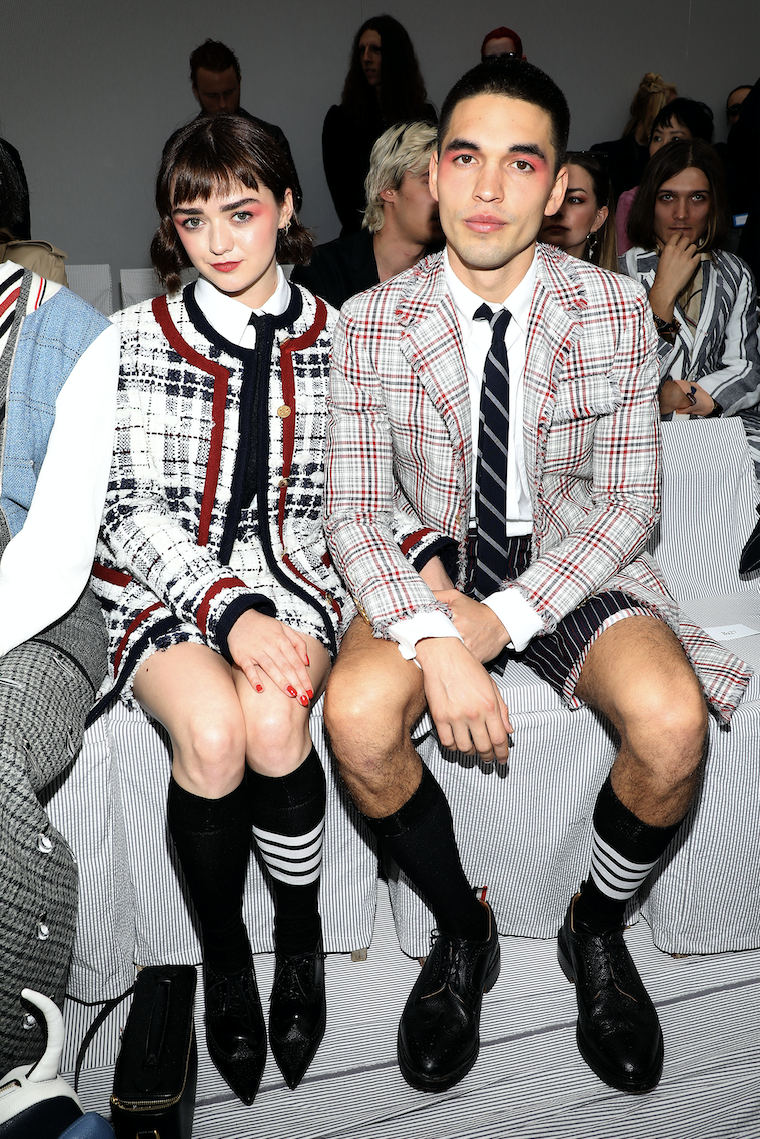 They even wore identical mismatched socks and lace-up shoes.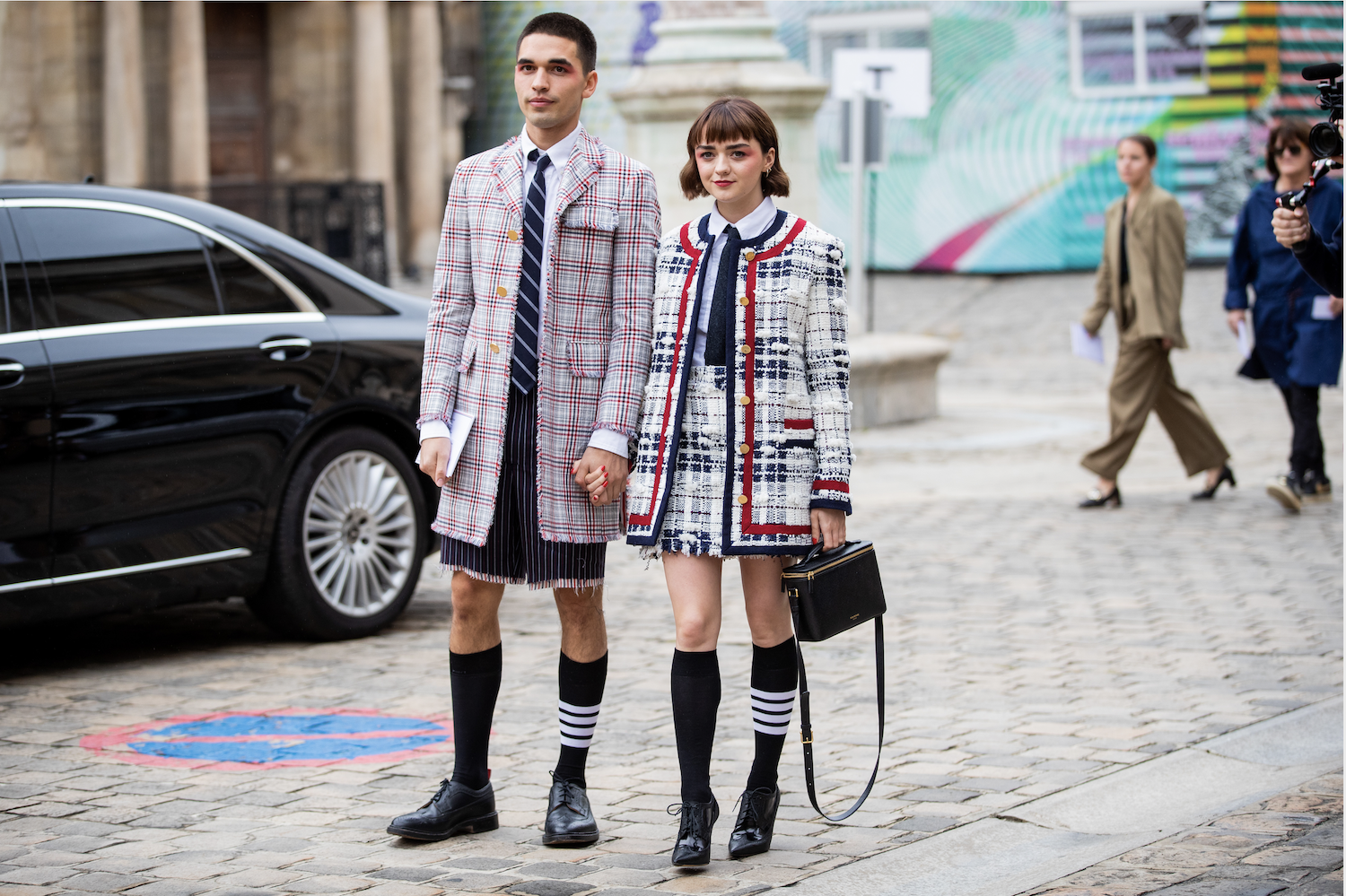 Their level of commitment is inspiring.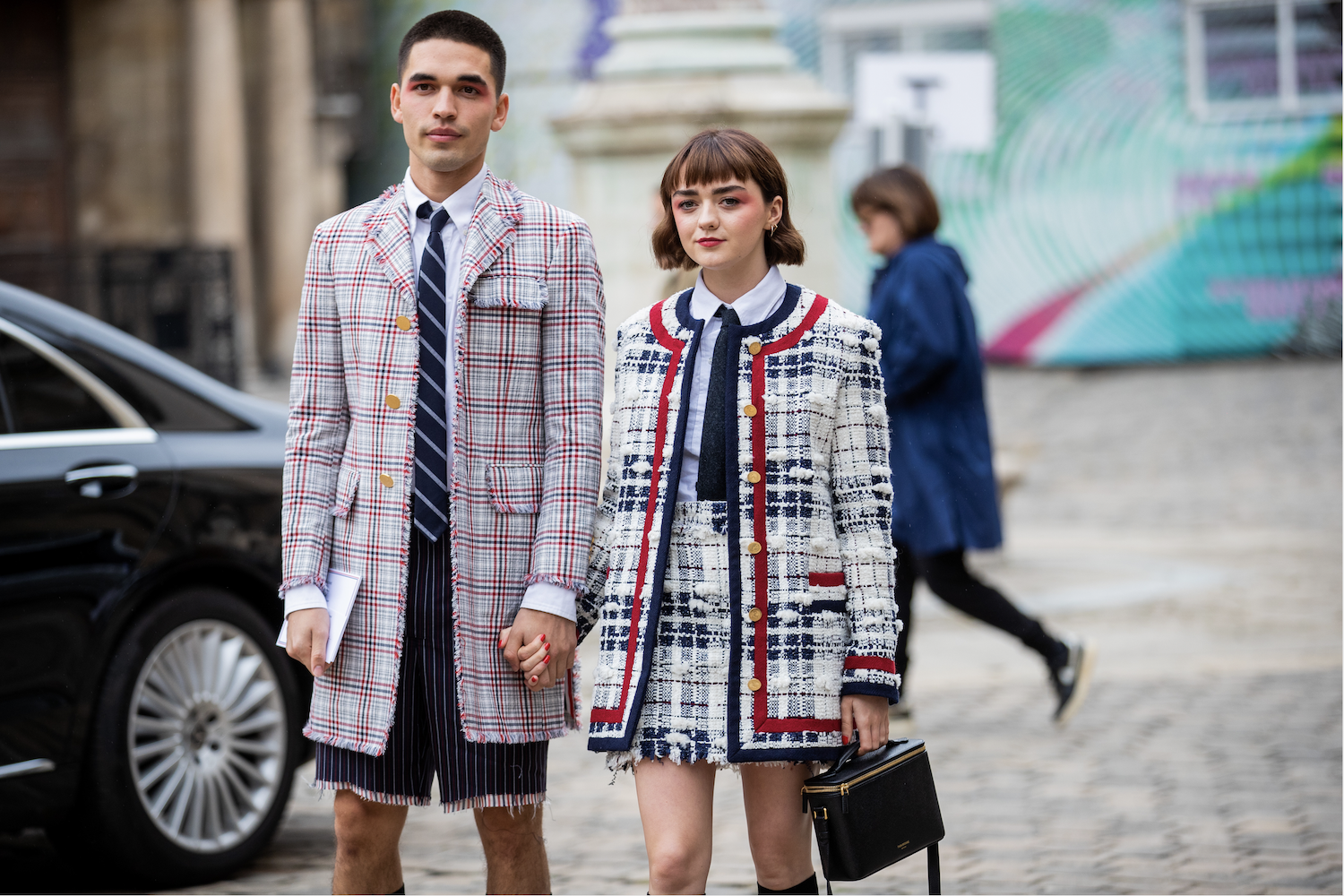 This isn't the first time they've coordinated looks: The next day, September 30, they both arrived at the Sacai spring/summer 2020 show wearing a similar palette.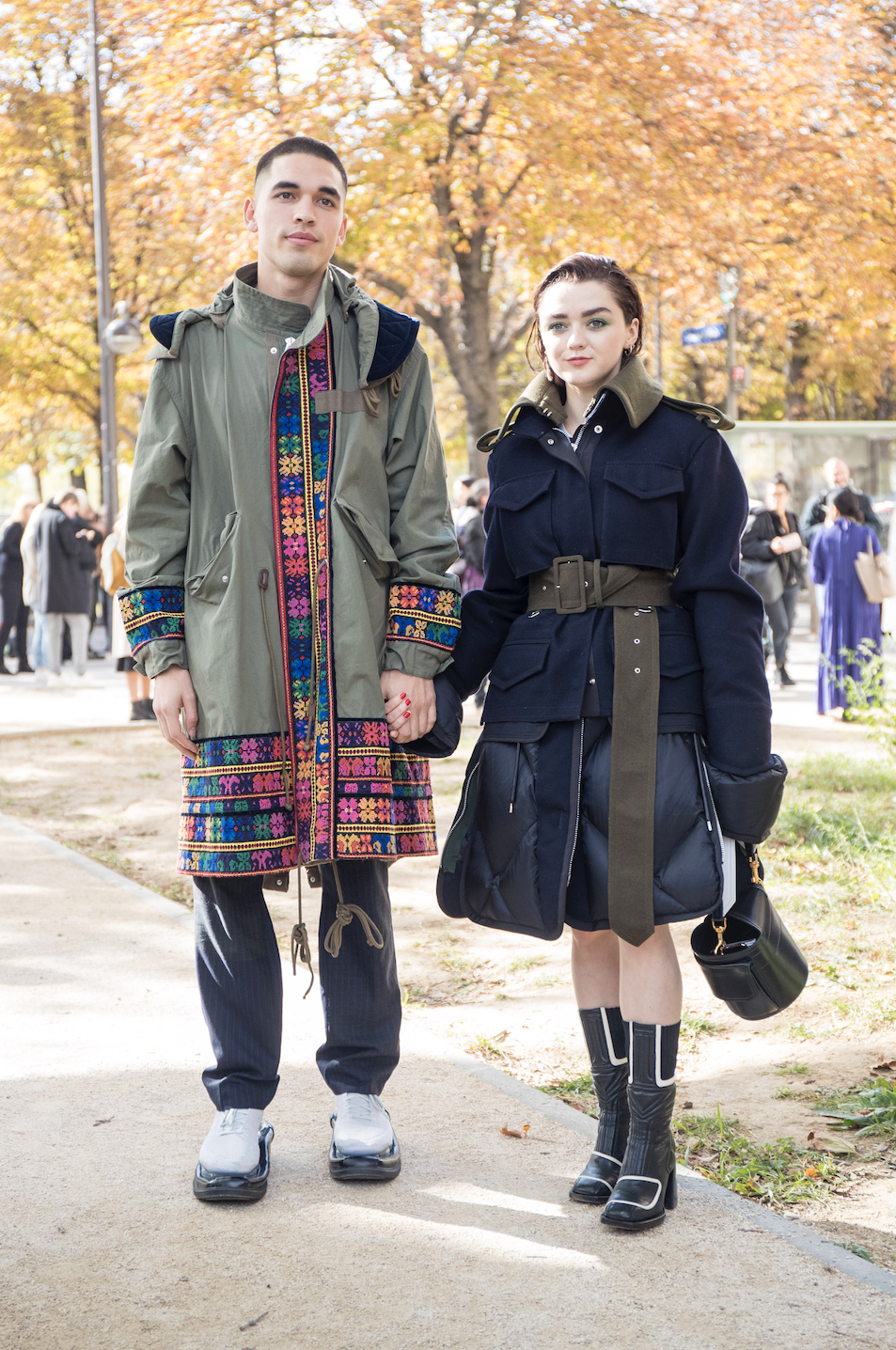 And who can forget the time they went one step further and wore matching outfits and matching pink hair to the formal wedding of Maisie's Game of Thrones costar turned BFF Sophie Turner and Joe Jonas?