When is the best time to start Christmas shopping? For Kim Kardashian West, the answer is early October.
The reality-star-turned-mogul has already gotten into the holiday spirit, as evidenced by her recent shopping trip with her grandma MJ.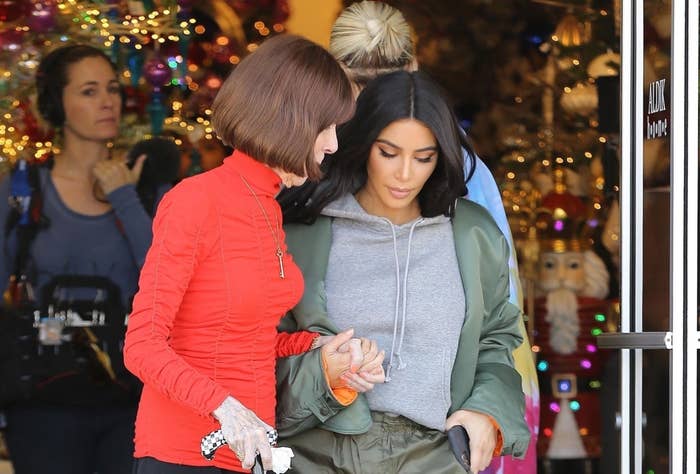 Even though we haven't reached Halloween yet, Kim is fully in Christmas mode. When she hit up a holiday store with MJ, they both dressed for the occasion.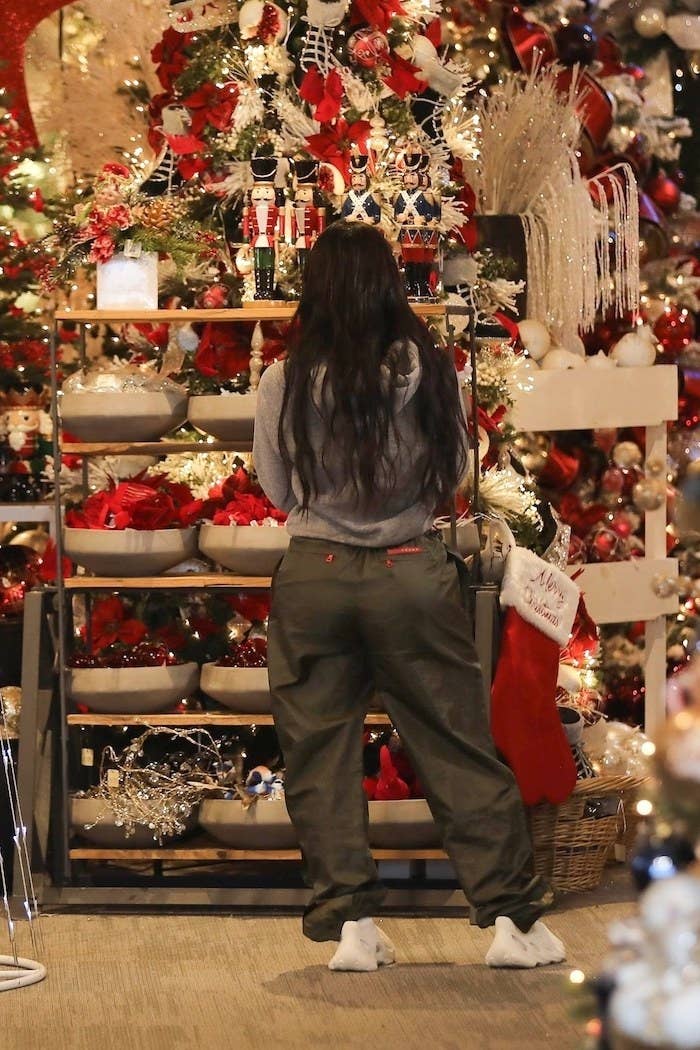 MJ wore a festive red turtleneck with red shoes, while Kim braved Los Angeles's high '70s weather in a hoodie, bomber jacket, and a pair of nylon sweatpants that gave off snow pants vibes.
"Christmas shopping makes me happy any time of year 🎄 Especially with my grandma MJ," she wrote on Instagram when she shared photos from the shopping trip.

She also made sure to shout out her Yeezy shoes, the Crocs-inspired ones that recently divided the internet.
TBH, the thought of already thinking about holiday shopping fills me with anxiety. I mean, we haven't even reached that time of the year when Starbucks starts serving drinks in their holiday cups.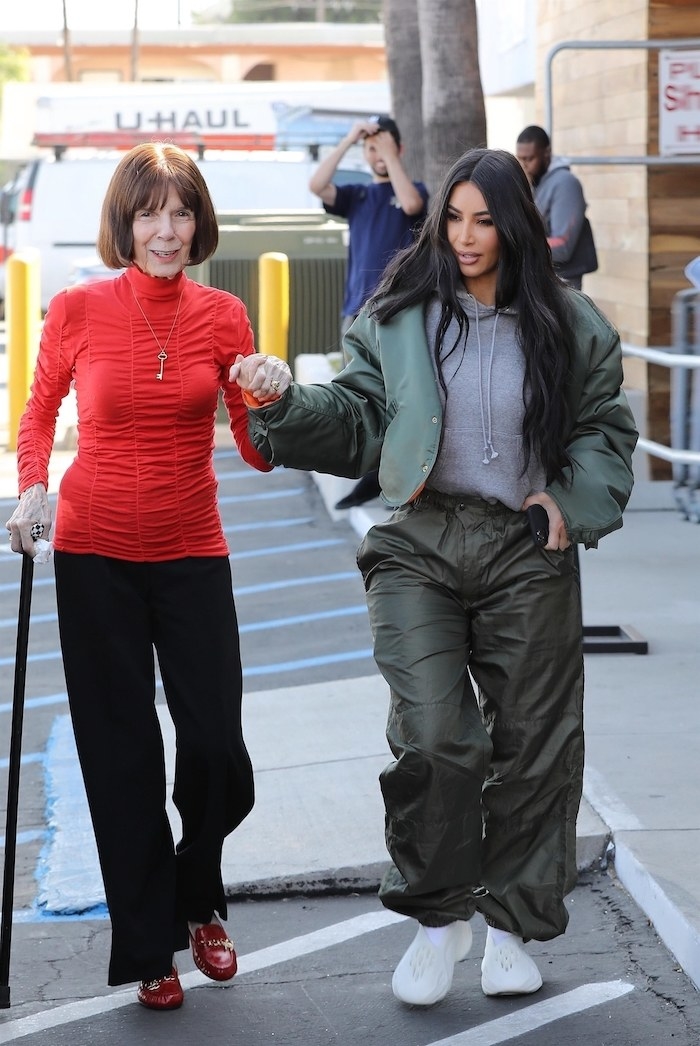 But, in the eyes of a Kardashian, you can never be too prepared for Christmas — the family's favorite holiday of the year. I mean, last year they brought snow to Los Angeles just for Kim and Kanye's Christmas party.
Even though we should apparently start our Christmas shopping now, just remember that it's OK to slack on that holiday card family photo — according to the Christmas Queen, herself.