A new season of The Great British Bake Off (or Great British Baking Show, as it's known in the US) is available on Netflix US. And if you haven't experienced the magic of this show, here are a few reasons why you should.
And yes, I know that the show will change drastically next season, but this is just another reason to appreciate the good old original Bake Off.
1.
Because, in many ways, it's the most wholesome reality TV show you'll ever see.
2.
For real, everyone is lovely.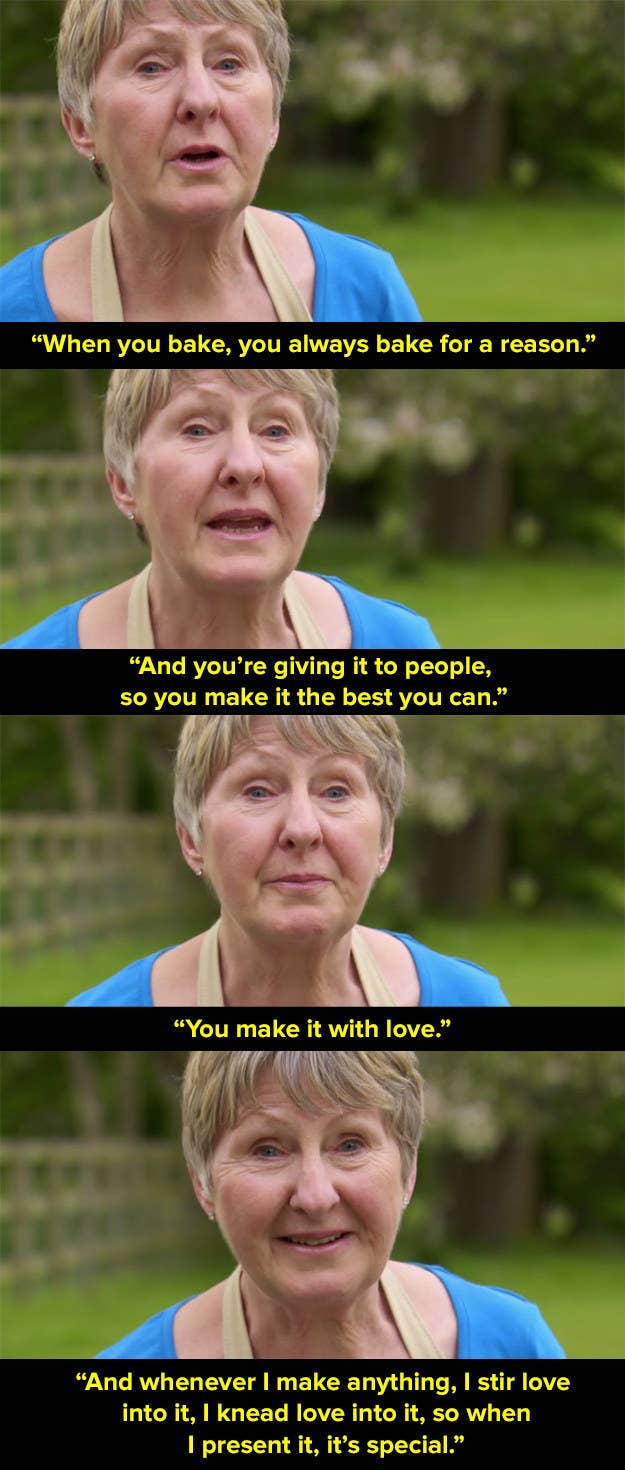 3.
But, in many other ways, it's also one of the dirtiest shows on TV.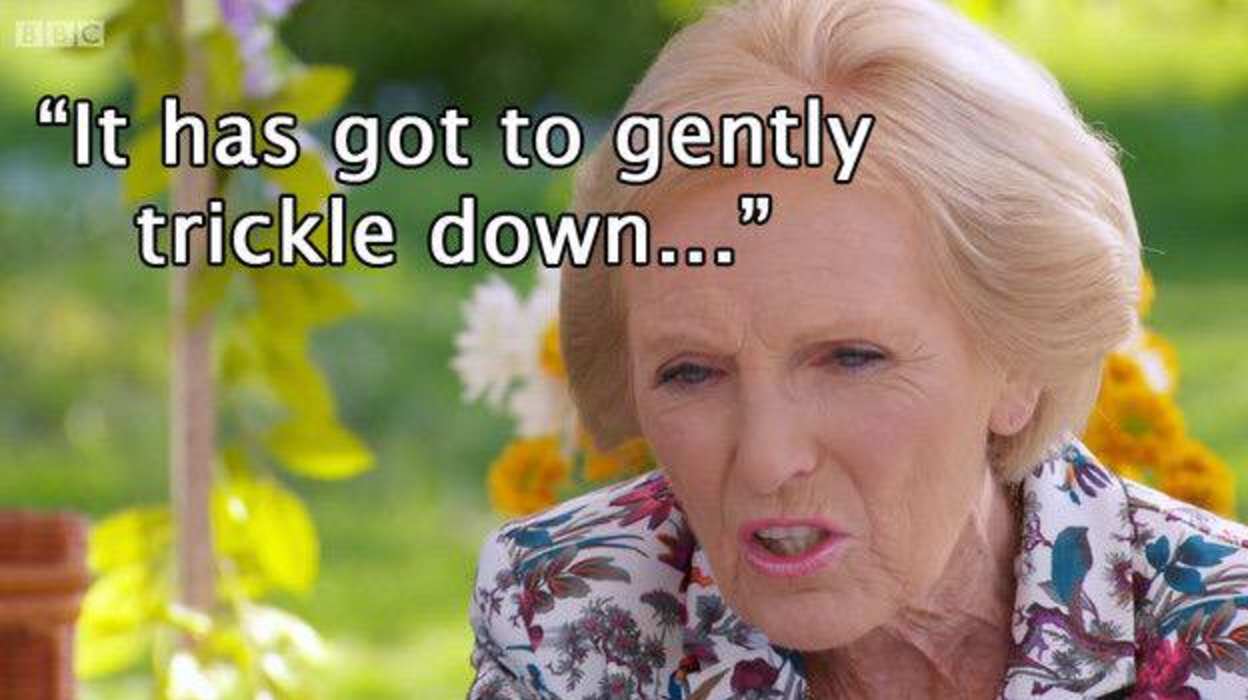 4.
Like...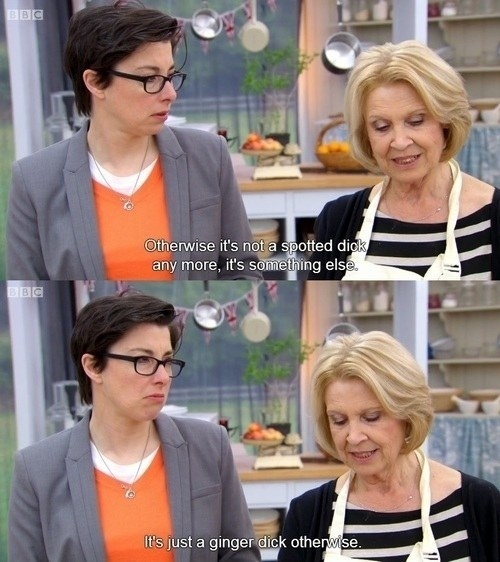 5.
...really...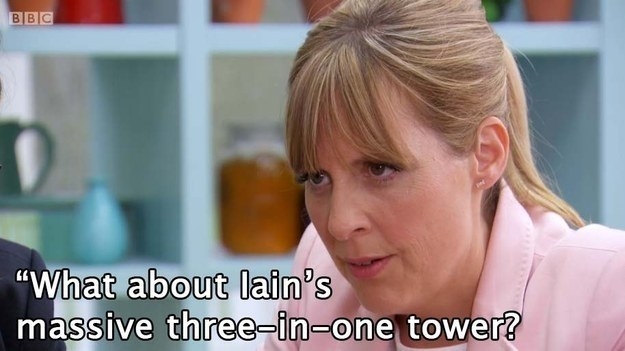 6.
... dirty.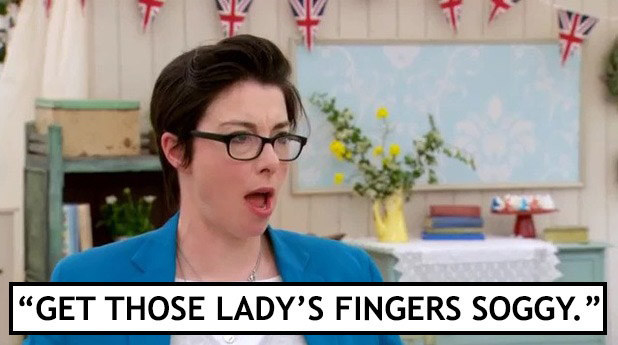 7.
The show is also delightfully British.
8.
The candidates are endearing...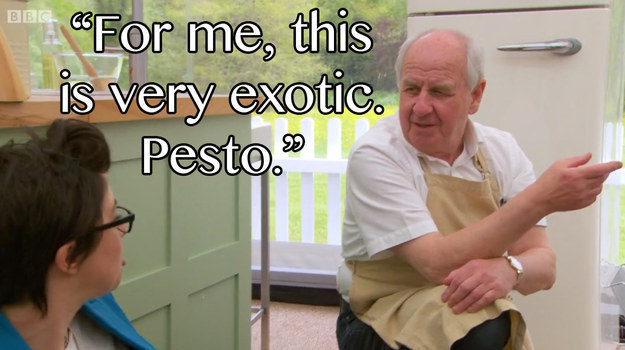 9.
And funny.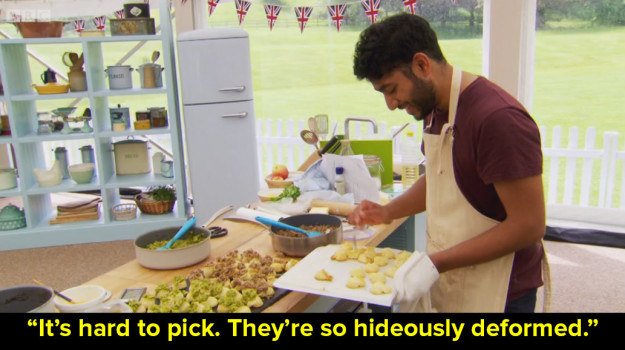 10.
They're also showed supporting each other rather than stabbing each other in the back, which is nice and refreshing for a competitive show.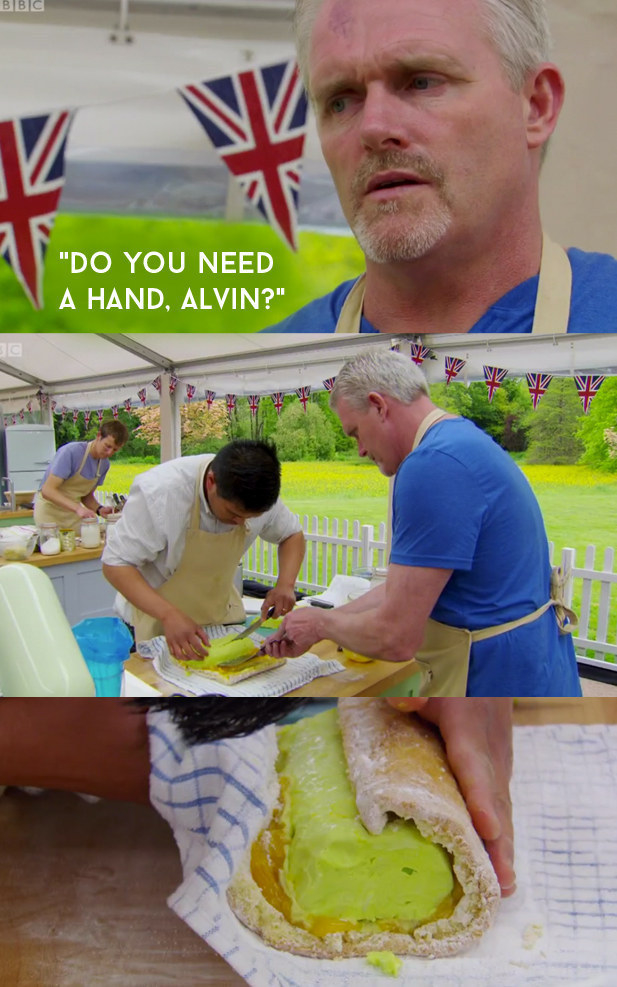 11.
Which means that when drama occurs, it's even more enjoyable.
12.
And when it gets emotional, it can be so beautiful and inspiring.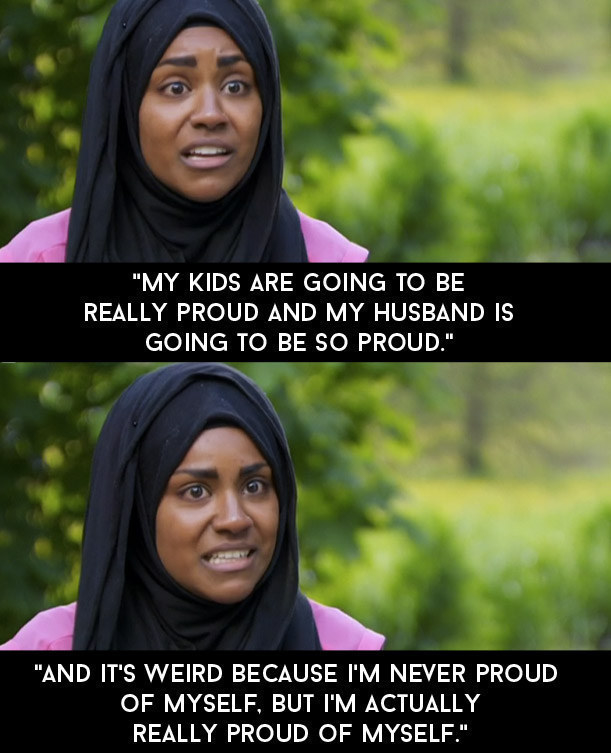 13.
And then, there are the judges: Paul Hollywood, his piercing blue eyes, and unflappable poker face.

14.
And Mary Berry, baking queen and everyone's imaginary grandmother.
16.
Have you ever seen such a perfect pair?
17.
Actually there is another iconic pair on Bake Off: Sue and Mel, the hosts of the show.
18.
Their pun game is irresistibly awful.
19.
And then of course, there is the food.
20.
Which will make you both want to stuff your face with cakes and breads...
21.
And to make baking your new hobby.
22.
In other words, this show is perfect.
23.
And if you're not already watching it you are truly missing out.