Prince Harry recently sat down for a 60 Minutes interview with Anderson Cooper that aired Sunday night, ahead of Tuesday's publication of his memoir Spare, which is already dominating headlines.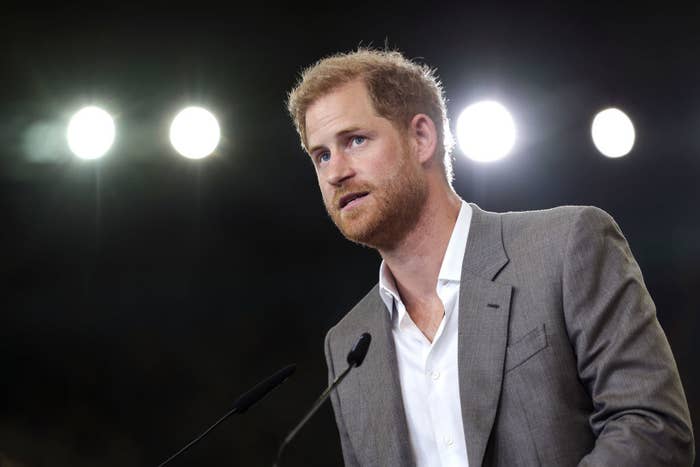 In the interview, Harry detailed everything from the aftermath of his mother's death to an alleged physical altercation between him and his brother, Prince William.
Here are 25 of the biggest takeaways from the interview:
1.
Although Spare is not yet available, several passages from the book have already leaked, including several where Harry writes about William's "alarming" baldness, details that Cooper called "cutting" during the interview. Harry defended his comments. "I don't see it as cutting at all," he said. "My brother and I love each other. I love him deeply. There has been a lot of pain between the two of us, especially the last six years."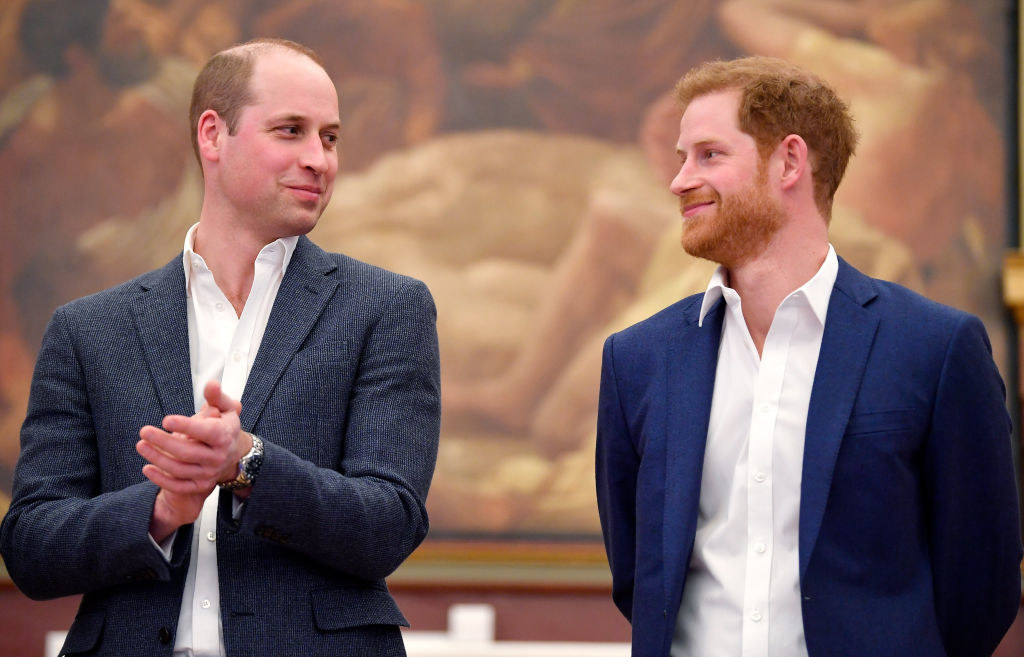 2.
Harry added that nothing written in the book was meant to be hurtful. "None of anything I've written, anything that I've included is ever intended to hurt my family," he told Cooper. "But it does give a full picture of the situation as we were growing up, and also squashes this idea that somehow my wife was the one that destroyed the relationship between these two brothers."
3.
Harry revealed that after the death of his mother, Princess Diana, in 1997, he and William began to live separate lives, and even claimed that at school, William would tell Harry to act like they didn't know each other. "At the time, it hurt. I couldn't make sense of it," he said. "I was like, 'What do you mean? We're now at the same school. Like, I haven't seen you for ages, now we get to hang out together.' He's like, 'No, no, no, when we're at school we don't know each other.' And I took that personally."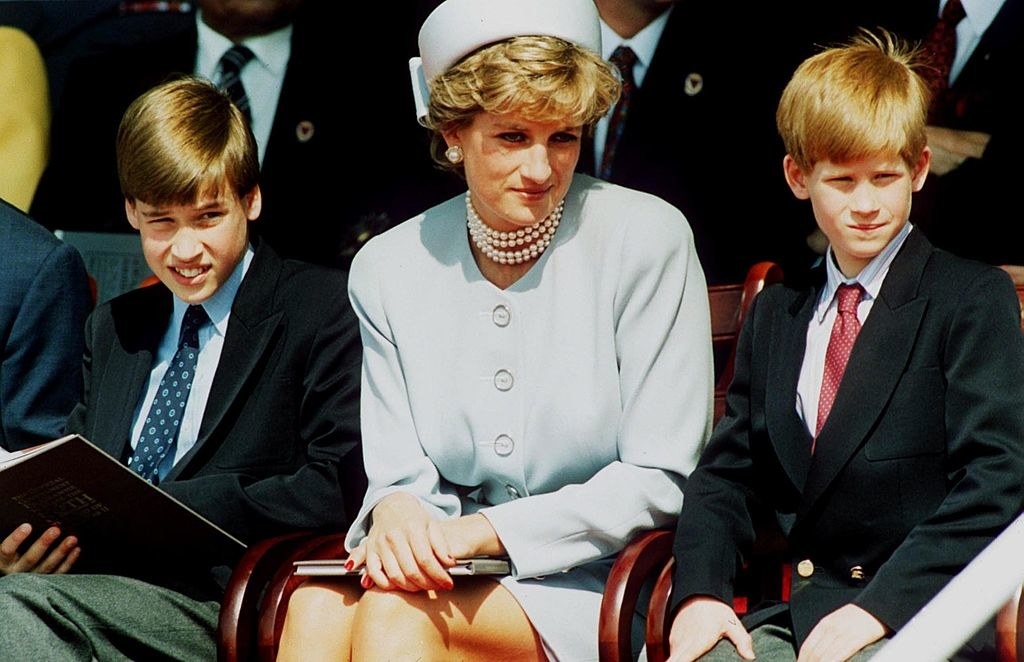 4.
Harry said that although he and William had both gone through the same trauma in losing their mother, they handled their grief very differently, and he added that he never spoke about Diana's death with William. "For me, it was never a case of, 'I don't want to talk about it with you.' I just don't know how to talk about it. I never, ever thought that maybe talking about it with my brother or with anybody else at that point would be therapeutic."
5.
Harry, William, and their father, Charles, were on vacation in Scotland at the time of Diana's death. Harry said that when Charles came into his room to break the news, he was unable to cry. "Never shed a single tear at that point," he told Cooper. "I was in shock, you know? Twelve years old, sort of 7:00, 7:30 in the morning early. Your father comes in, sits on your bed, puts his hand on your knee and tells you, 'There's been an accident.' I couldn't believe [it]."
6.
After returning to London, Harry said he felt incredibly "guilty" watching mourners line up outside of Buckingham Palace, adding that his guilt stemmed from "the fact that the people that we were meeting were showing more emotion than we were showing, maybe more emotion than we even felt." He recalled being confused at why all of the mourners' hands were so wet. "Their hands were wet from wiping their own tears away," he said. "I do remember one of the strangest parts was taking flowers from people and then placing those flowers with the rest of them. As if I was some sort of middle person for their grief. And that really stood out for me."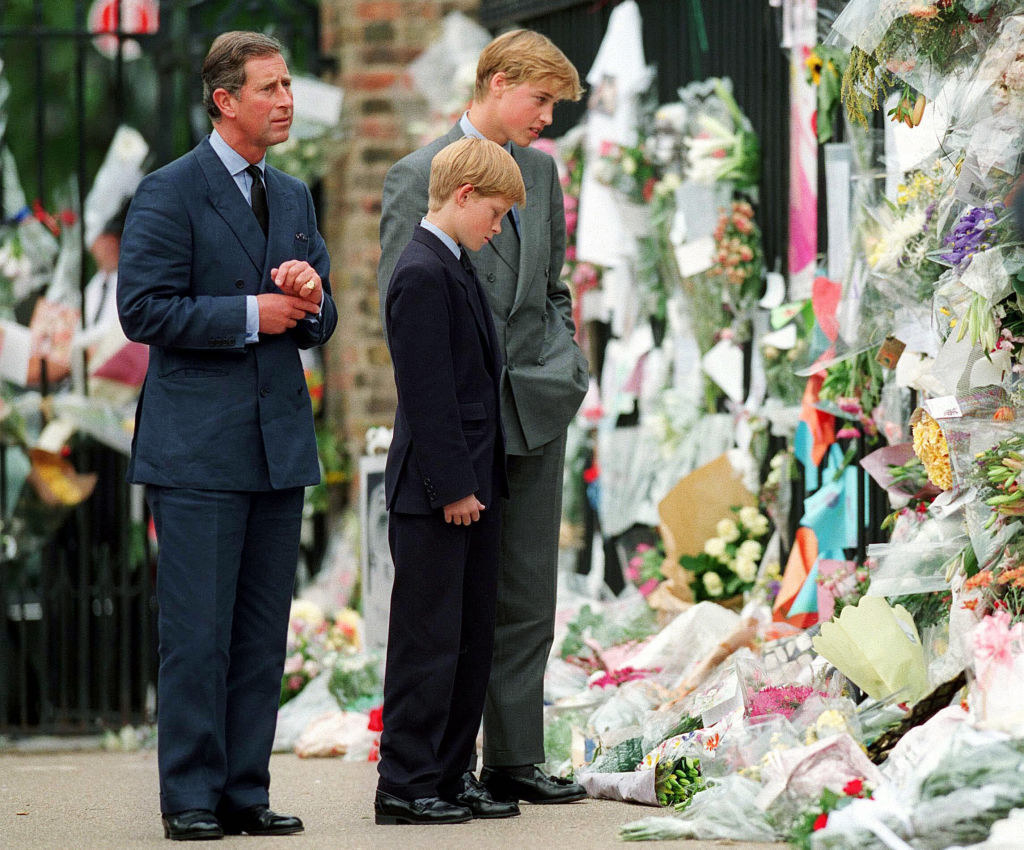 7.
During the procession, Harry and William walked behind their mother's casket in what has become one of the most enduring images from Diana's funeral. Harry said the silence of the crowd was what he remembered most. "I remember the occasional wail and screaming of someone," he said. "I remember the horse hooves on the road. The bridles of the horses, the gun carriage, the wheels, the occasional gravel stone underneath your shoe. But mainly, the silence." He added that the only time he ever cried about Diana's death at the time was when her coffin was lowered into the ground.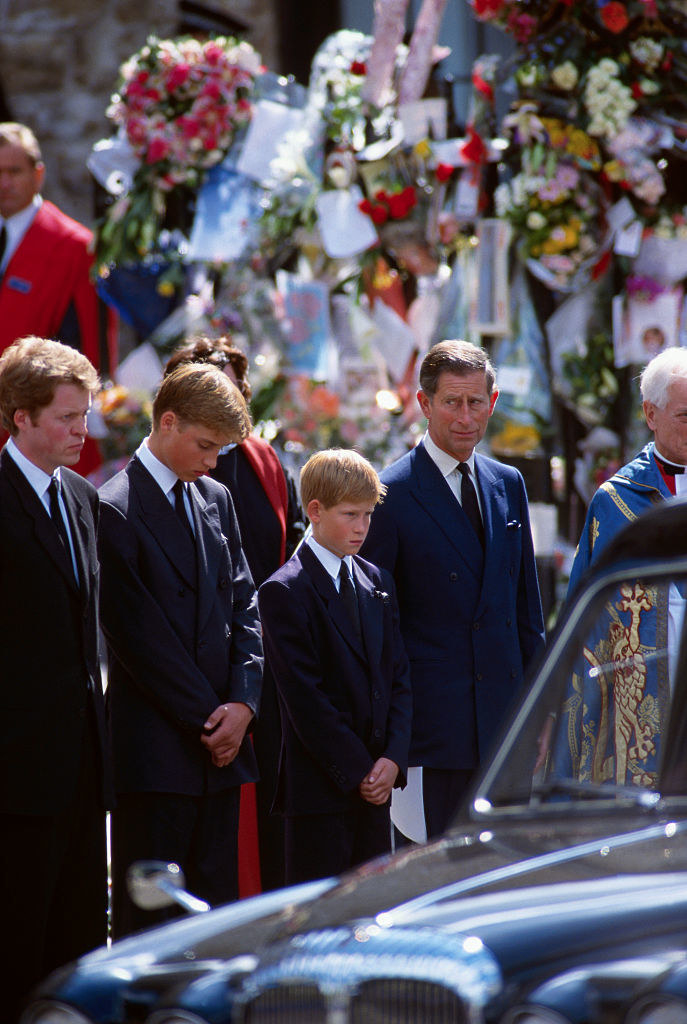 8.
Harry said that for years, he believed his mother was still alive. "For a long time, I just refused to accept that she was gone," he said. "Part of, you know, she would never do this to us, but also part of, maybe this is all part of a plan." He added that he thought she had decided to disappear for a while and said he believed that at some point, "she would call us and that we would go and join her." Harry said that William had similar thoughts.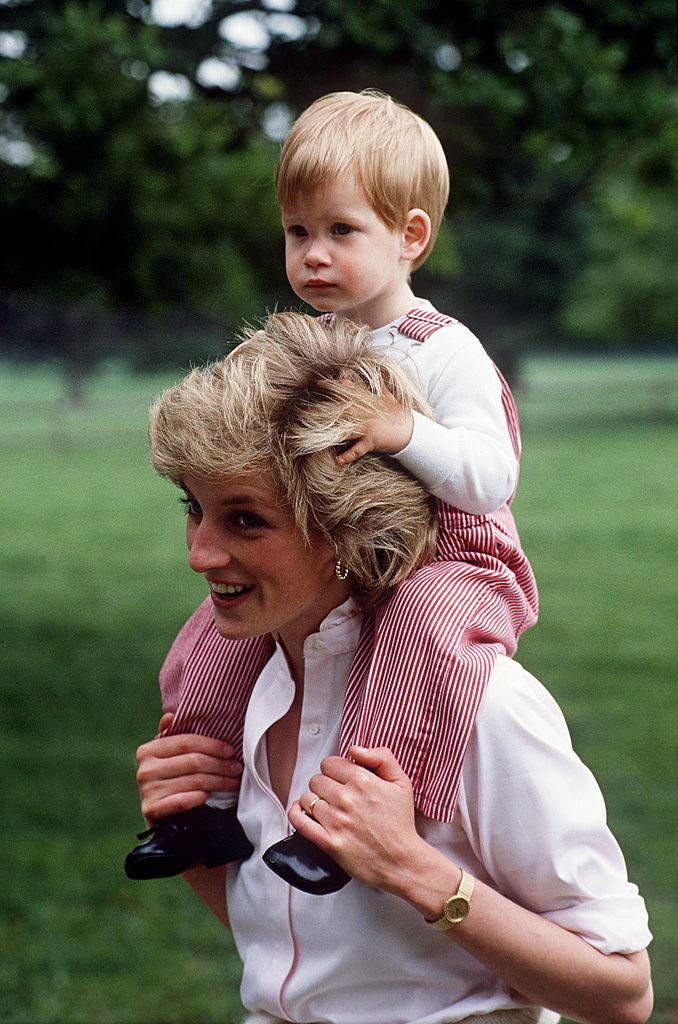 9.
When Harry was 20 years old, he said he asked to see the police report containing details and images of Diana's death. "Proof that she was in the car. Proof that she was injured. And proof that the very paparazzi that chased her into the tunnel were the ones that were taking photographs — photographs of her lying half dead on the back seat of the car." In a passage from Spare quoted in the interview, Harry writes, "I hadn't been aware before this moment that the last thing Mummy saw on this Earth was a flash bulb." He also said that his private secretary ultimately dissuaded him from looking at the more graphic images from the crash. "I will be eternally grateful to him for denying me the ability to inflict pain on myself by seeing that. Because that's the kinda stuff that sticks in your mind forever."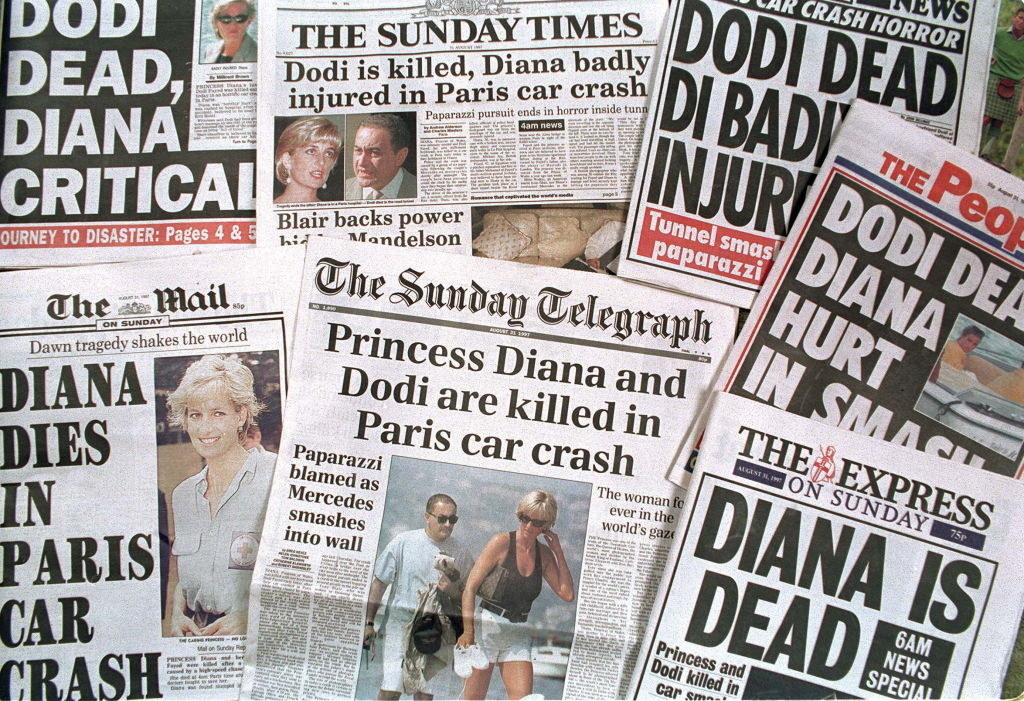 10.
A few years later, Harry said he traveled to Paris to go to the tunnel where Diana died. "I wanted to see whether it was possible driving at the speed that Henri Paul was driving that you could lose control of a car and plow into a pillar killing almost everybody in that car," he told Cooper. "I need to take this journey. I need to ride the same route." He added that he felt he needed to take the trip because "William and I had already been told, 'The event was like a bicycle chain. If you remove one of those chains, the end result would not have happened.' And the paparazzi chasing was part of that. But yet, everybody got away with it."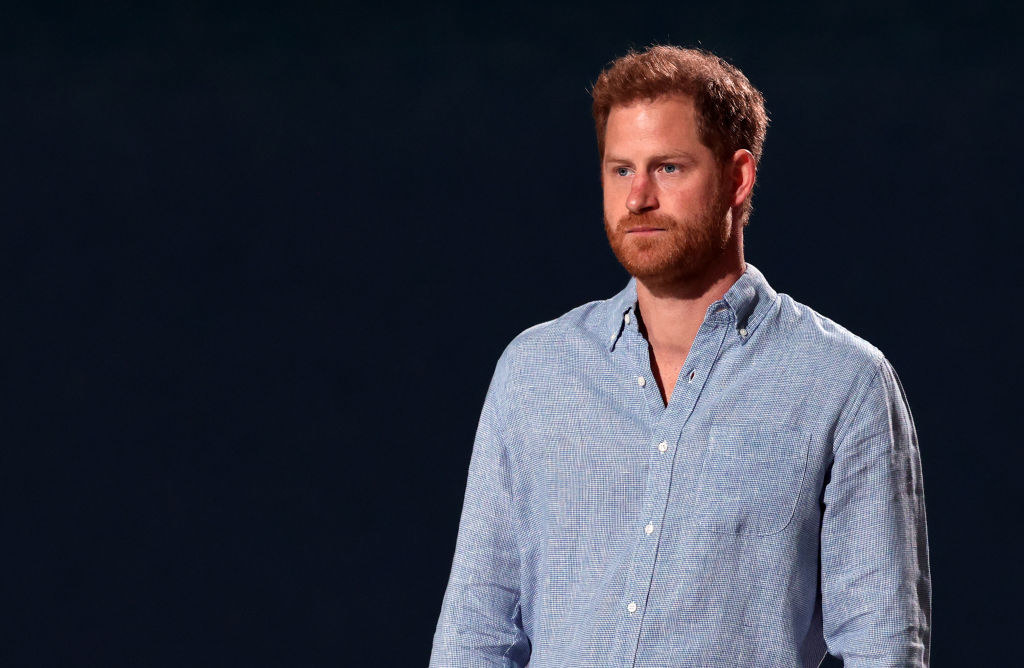 11.
In 2006, the London Metropolitan Police released the findings of their investigation into Diana's death and called it "a tragic accident." Harry revealed that he and William considered reopening the investigation. "There were so many gaps and so many holes in it, which just didn't add up and didn't make sense," he said. Harry also said that he still doesn't think he has enough answers about what happened to his mother. "I don't think I do. And I don't think my brother does either. I don't think the world does," he said. However, he added that he believes learning new details about Diana's death "wouldn't change much."
12.
Harry said that joining the military provided him with a sense of normalcy for the first time. "[It] got me out of the spotlight from the UK press," he said. "I was able to focus on a purpose larger than myself, to be wearing the same uniform as everybody else, to feel normal for the first time in my life. And accomplish some of the biggest challenges that I ever had. You know, I was training to become an Apache helicopter pilot. You don't get a pass for being a prince."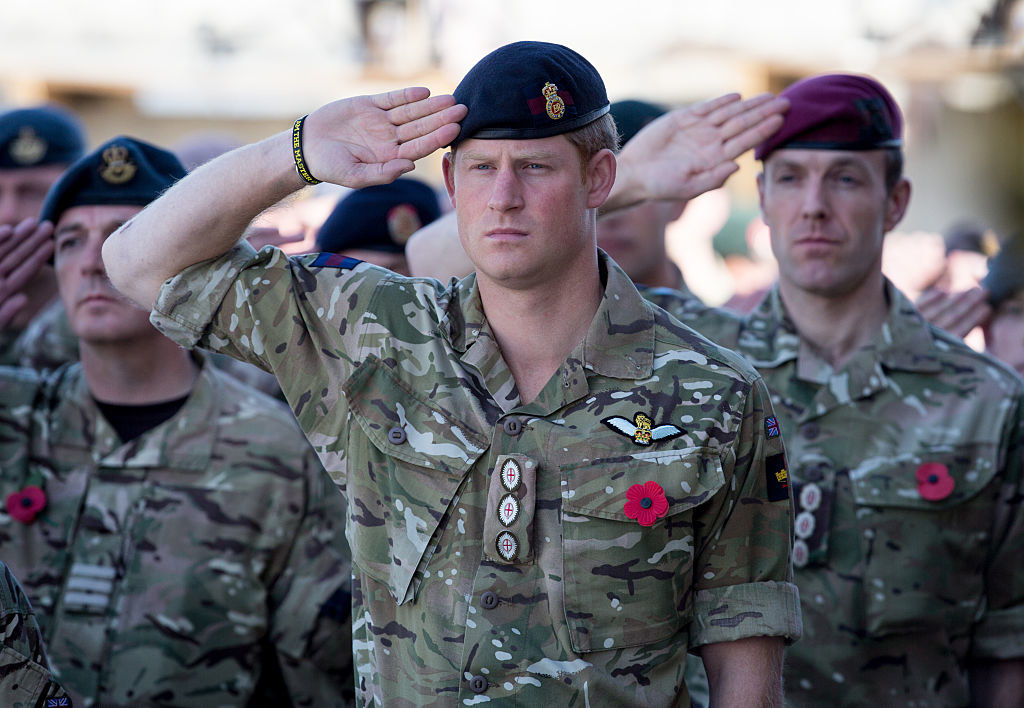 13.
Harry also said that his time in the military helped him work through his grief. "It felt like I was turning pain into a purpose," he said. "I didn't have the awareness at the time that I was living my life in adrenaline, and that was the case from age 12, from the moment that I was told that my mom had died." In a passage from Spare quoted in the interview, Harry writes, "War didn't begin in Afghanistan. It began in August 1997," and he told Cooper, "the war for me unknowingly was when my mum died."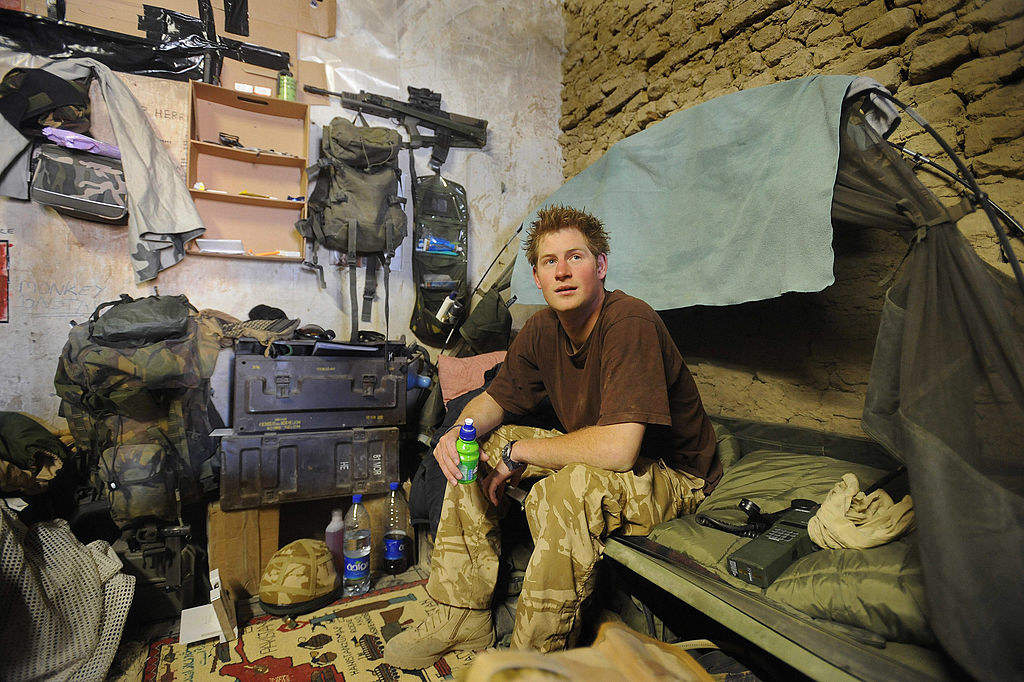 14.
Harry revealed that he felt "frustration and blame" toward the British press from a young age. "It was obvious to us as kids the British press's part in our mother's misery," he said. "I had a lot of anger inside of me that luckily, I never expressed to anybody." Instead, Harry said he turned to drinking and drugs to "numb the feeling" and admitted that he used marijuana and cocaine to distract himself.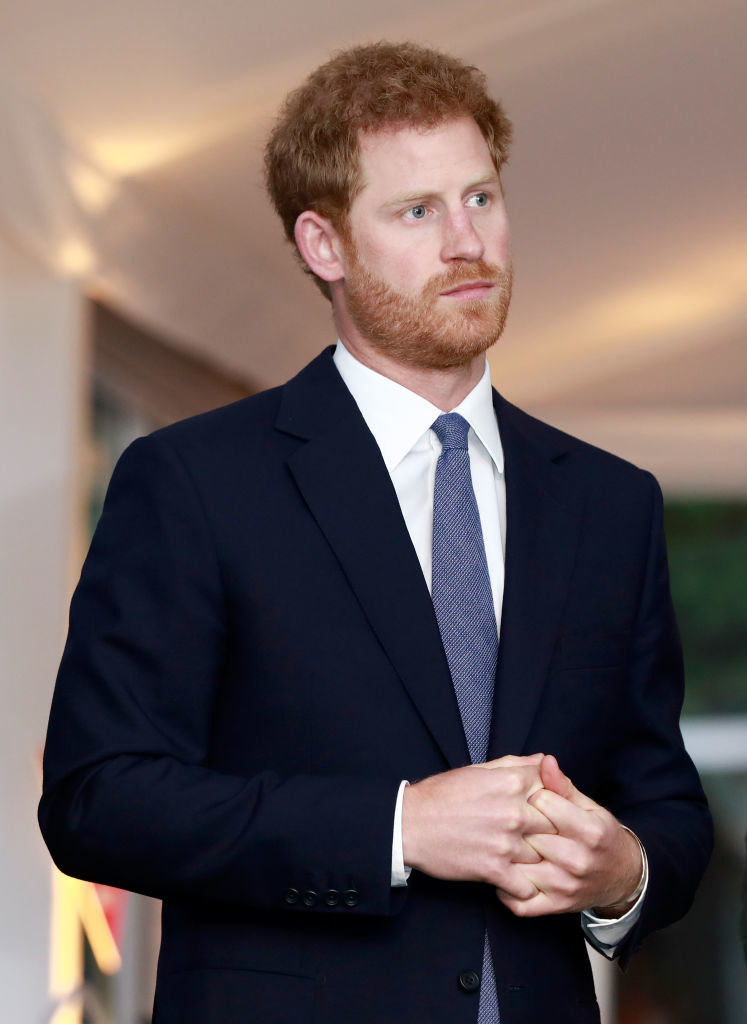 15.
In Spare, Harry writes that he felt "hopeless" and "lost" in his late 20s. "There was this weight on my chest that I felt for so many years that I was never able to cry, so I was constantly trying to find a way to cry," he said in the interview. "Even sitting on my sofa and going over as many memories as I could muster up about my mum. Sometimes I watched videos online." Despite these attempts to work through his emotions, Harry said that he was still unable to cry.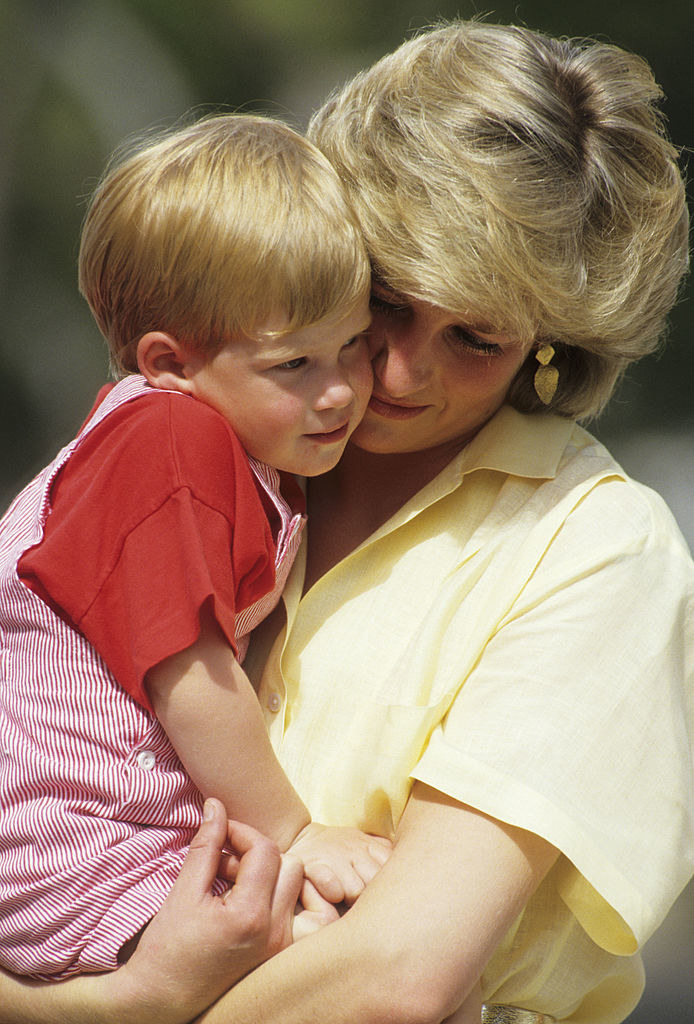 16.
Although Harry said he eventually sought help from a therapist about seven years ago, he also turned to using psychedelics. "I would never recommend people to do this recreationally," he said. "But doing it with the right people if you are suffering from a huge amount of loss, grief, or trauma, then these things have a way of working as a medicine." He said his experience with psychedelics was revealing. "For me, they cleared the windscreen, the windshield, the misery of loss. They cleared away this idea that I had in my head that I needed to cry to prove to my mother that I missed her, when in fact, all she wanted was for me to be happy."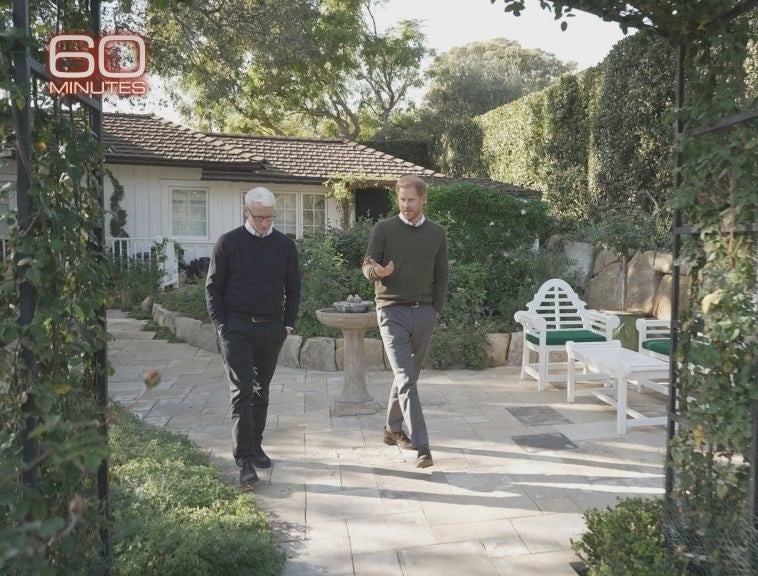 17.
Harry called Camilla Parker Bowles — who had been romantically linked to Charles for years and had famously been referred to by Diana as the "third person" in her marriage — "the villain" who "needed to rehabilitate her image." Harry said that he and William asked Charles not to marry Camilla. "We thought that it was gonna cause more harm than good and that if he was now with his person, surely that's enough." Harry also called Camilla "dangerous" because of her relationship with the British press. "There was open willingness on both sides to trade of information," he said. "With a family built on hierarchy, and with her, on the way to being queen consort, there was gonna be people or bodies left in the street because of that." He also accused both his father and Camilla of planting stories about him and William in order to get better coverage about themselves.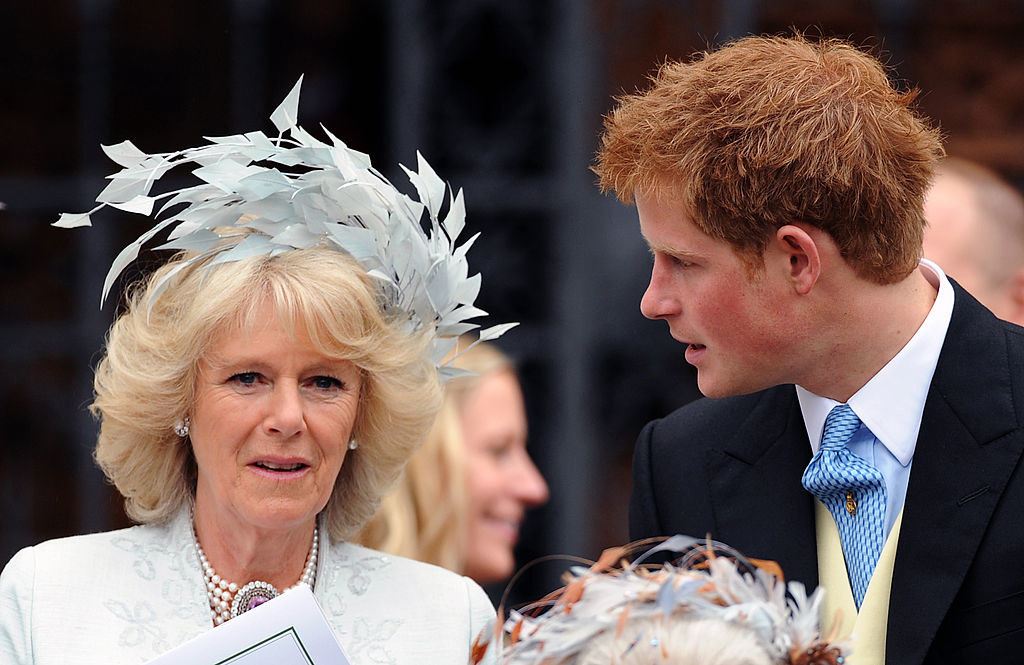 18.
When Harry introduced Meghan Markle to his family in 2016, he said that Charles immediately took a liking to her, but claimed that William and several other unnamed members of the family were skeptical of her. "The fact that she was American, an actress, divorced, Black, biracial with a Black mother. Those were just four of the typical stereotypes that becomes a feeding frenzy for the British press," he said, adding that he believes this coverage shaped the family's perception of Meghan. Harry also added that people were quick to say that he had changed without considering the fact that he wanted to change. "I'm really glad I changed," he said. "Because rather than getting drunk, falling out of clubs, taking drugs, I had now found the love of my life, and I now had the opportunity to start a family with her."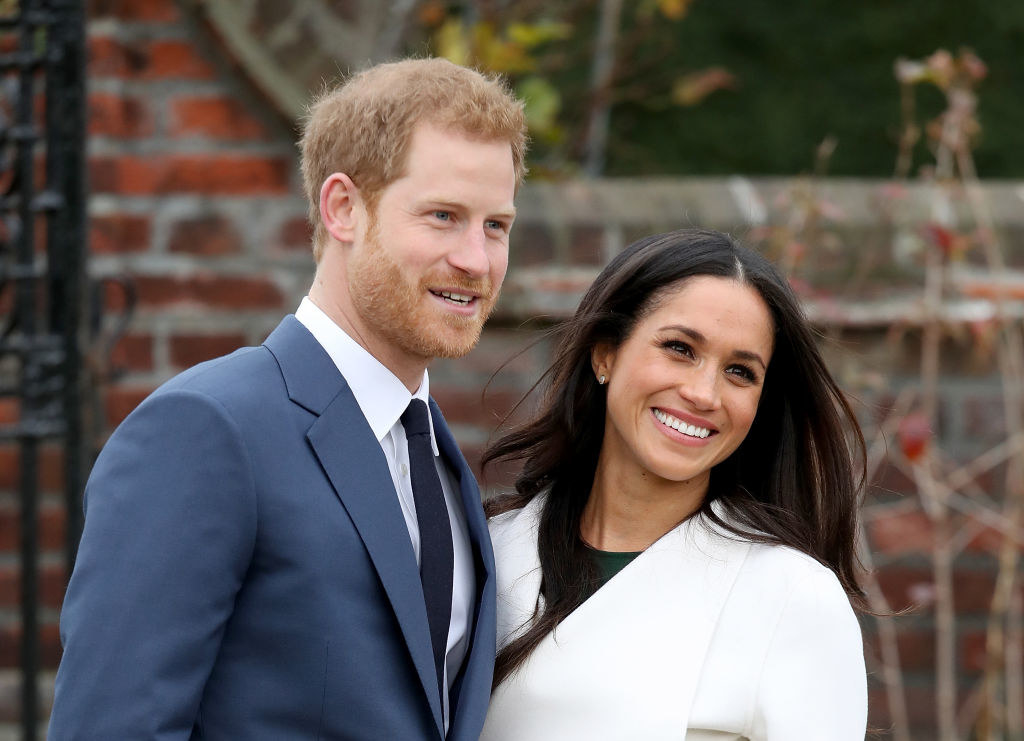 19.
In 2016, Harry released a statement condemning the press for their negative coverage of Meghan, which he believed had racist undertones. Harry said that his father and brother were furious with him for releasing the statement. "They felt as though it made them look bad. They felt as though they didn't have a chance or weren't able to do that for their partners," he said. "What Meghan had to go through was similar in some part to what Kate and what Camilla went through, very different circumstances. But then you add in the race element, which was what the British press jumped on straight away." He also added that he believes he might have been "bigoted" before meeting Meghan. "Put it this way, I didn't see what I now see," he told Cooper.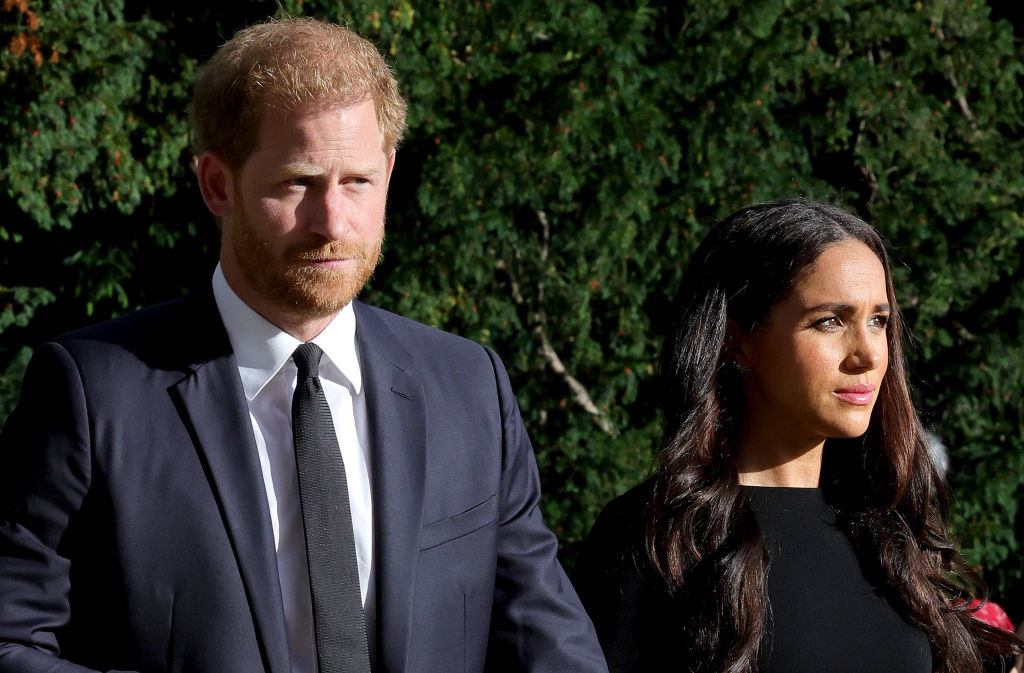 20.
Much of the early coverage about the book has focused on an alleged physical altercation between William and Harry in 2019. "It was a buildup of frustration, I think, on his part. It was at a time where he was being told certain things by people within his office," Harry said. "And at the same time, he was consuming a lot of the tabloid press, a lot of the stories. And he had a few issues, which were based not on reality." Harry claimed that he was trying to defend Meghan, who William was reportedly "coming for." Harry claimed that William eventually pushed him over, adding that he cut his back on a dog bowl when he fell. According to Harry, William apologized and asked him not to mention the fight to Meghan. "I wouldn't have done," he said. "And I didn't until she saw the [cut] on my back."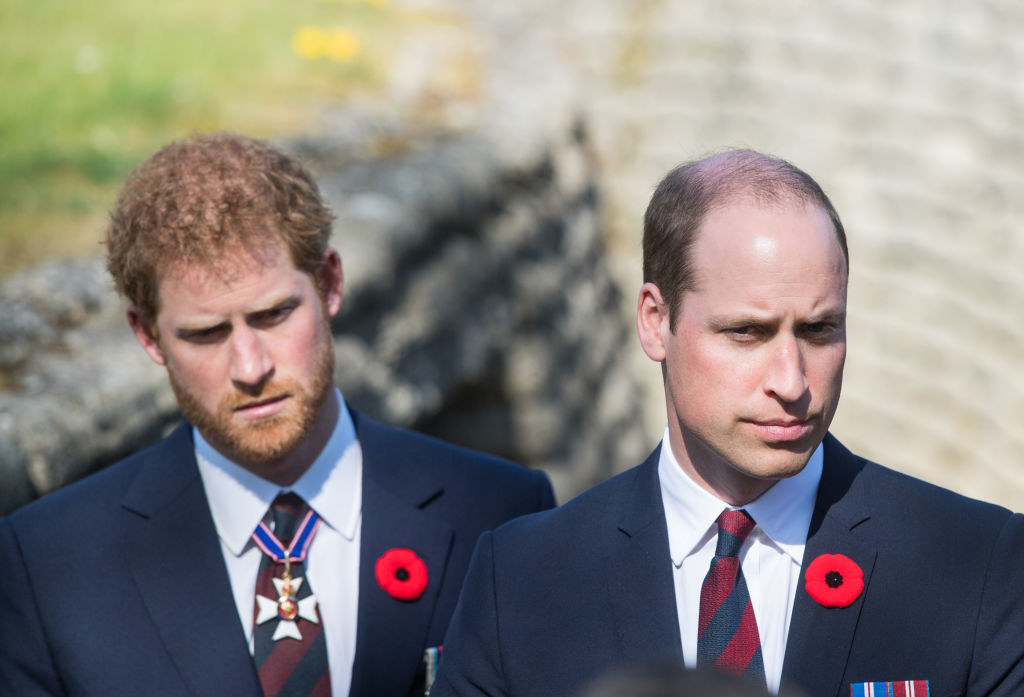 21.
Meghan has spoken candidly about contemplating suicide during her time in the royal family in both the couple's recent Netflix documentary and their 2021 interview with Oprah Winfrey. Harry shared that this revelation horrified him. "The thing that's terrified me the most is history repeating itself," he said. "I feared a lot that the end result, the fact that I lost my mum when I was 12 years old, could easily happen again to my wife."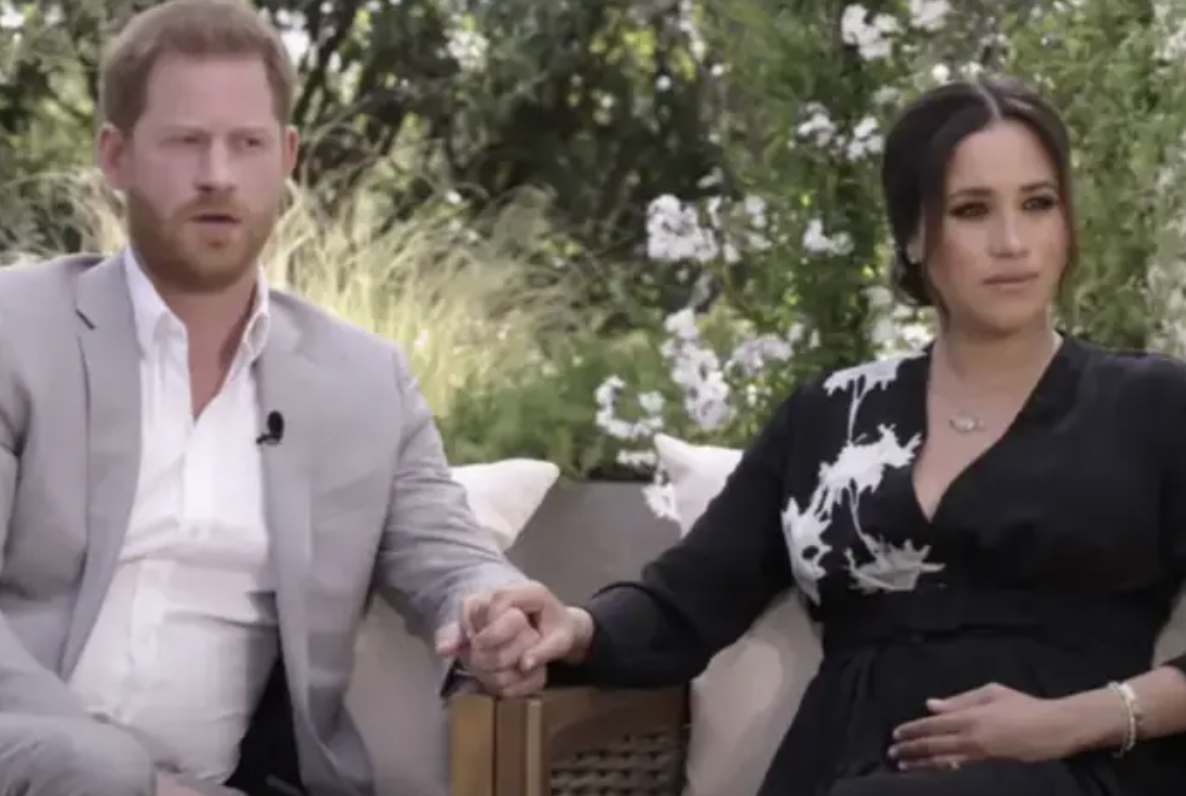 22.
When Harry and Meghan announced their decision to step back from the royal family in January 2020, they faced intense criticism. When Cooper asked Harry why the couple did not renounce their royal titles, Harry responded, "What difference would that make?" Harry also added that he has been publicly speaking out about the way he was treated by the royal family because his attempts at solving things privately have not worked. "Every single time I've tried to do it privately, there have been briefings and leakings and planting of stories against me and my wife," he said.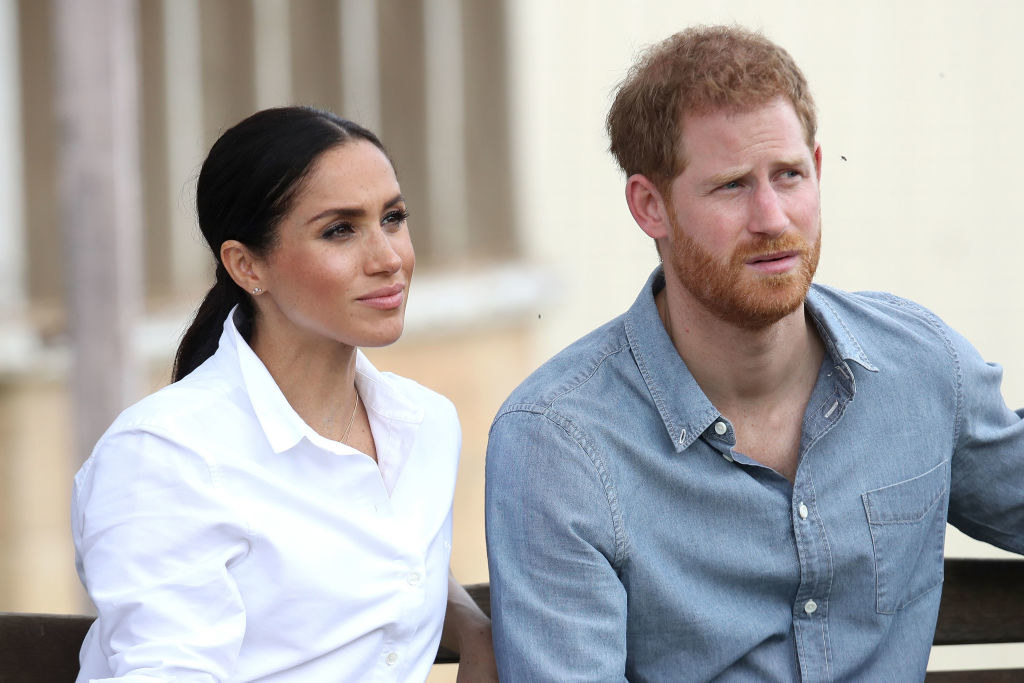 23.
Despite believing that his family has planted negative stories about him, Harry claims that he would never leak anything about his family. "Now, trying to speak a language that perhaps they understand, I will sit here and speak truth to you with the words that come out of my mouth, rather than using someone else, an unnamed source, to feed in lies or a narrative to a tabloid media that literally radicalizes its readers to then potentially cause harm to my family, my wife, my kids," he told Cooper. Harry added that his family has not condemned any of the recent negative media about Meghan. "There comes a point when silence is betrayal," he said.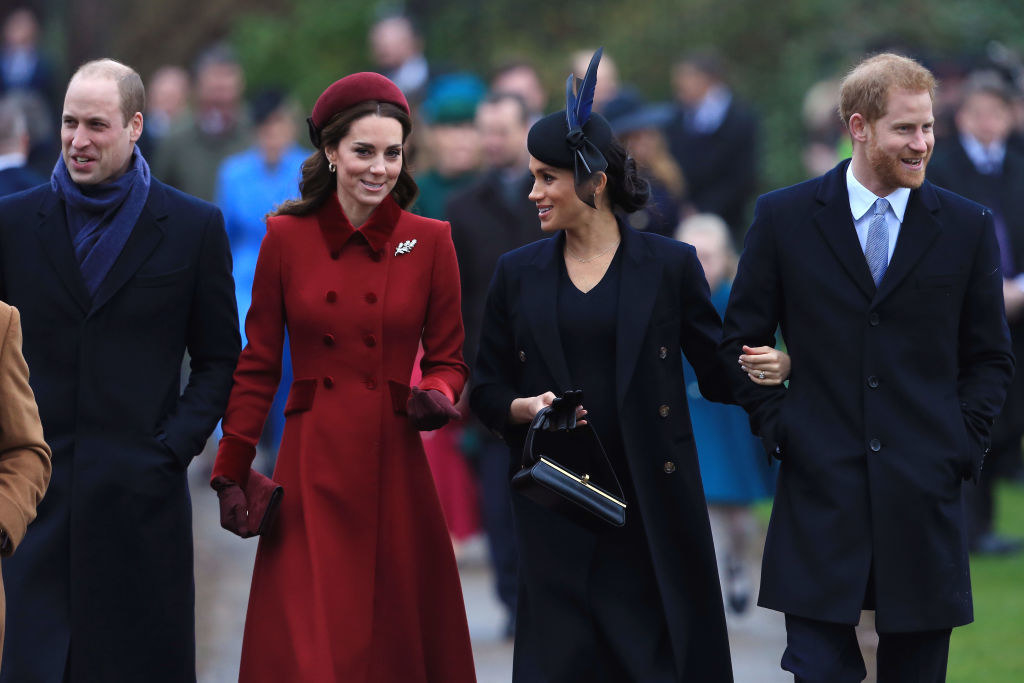 24.
Harry said that he was in the United Kingdom when the news that his grandmother, Queen Elizabeth II, was under medical supervision at Balmoral Castle in Scotland broke. "I asked my brother — I said, 'What are your plans? How are you and Kate getting up there?'" Just a few hours later, he learned that members of the royal family were traveling together via plane, and that he had not been invited. Harry said that by the time he had gotten to Scotland, his grandmother was already dead, but added that he was given alone time with her to say goodbye. "I was really happy for her," he said. "Because she'd finished life. She'd completed life, and her husband was waiting for her. And the two of them are buried together."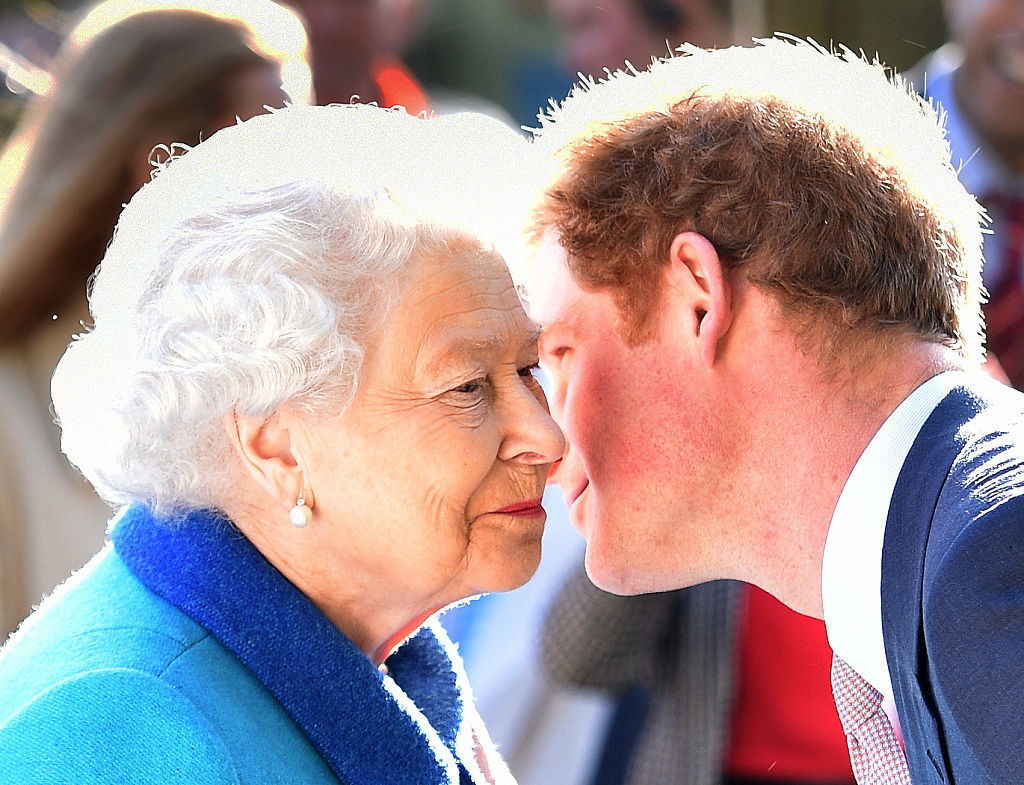 25.
And finally, Harry revealed that he has not spoken to his father or brother for some time, but he is hopeful their relationship can be repaired. "I really look forward to having that family element back," he said. While he said he does not see a future in which he and Meghan ever become working royals again, he added that the "ball is in [the family's] court" when it comes to reconciliation. "Meghan and I have continued to say that we will openly apologize for anything that we did wrong, but every time we ask that question, no one's telling us the specifics or anything," he said. "There needs to be a constructive conversation, one that can happen in private that doesn't get leaked."