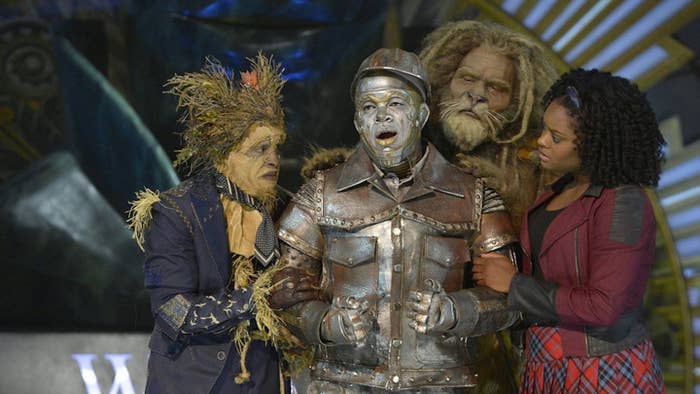 Those who sat down to watch NBC's The Wiz Live! to mine for flubs and flaws to point out in snarky live tweets quickly realized they were in for something completely unexpected: sincere greatness. The Wiz Live! was a stunning reminder of what happens when a gorgeous score, sharp casting, and inventive staging come together. It set a high bar for the future of live musicals of television — and threw a bucket of water on the concept of hate-watching.
From the opening moments, in which Stephanie Mills (the original Dorothy in The Wiz) sang the first number "The Feeling We Once Had," it was clear The Wiz Live! wasn't created for ironic detachment. The sheer amount of talent on display, not to mention the eye-popping costumes, made for a thrilling viewing experience from the beginning. And it only got better from there.
Newcomer Shanice Williams is not a ratings draw, naturally, but she won audiences over as Dorothy with "Soon As I Get Home." And by the time she was belting the showstopping finale "Home," she had proved her star power. There is nothing quite like watching an unknown performer share her talent with a live audience for the first time: There was a feeling of joyful discovery that added to the emotional power of her performance. And she was aided by much bigger names and stage personalities — Amber Riley, Ne-Yo, Queen Latifah, Mary J. Blige, and Uzo Aduba — all of whom helped elevate the show.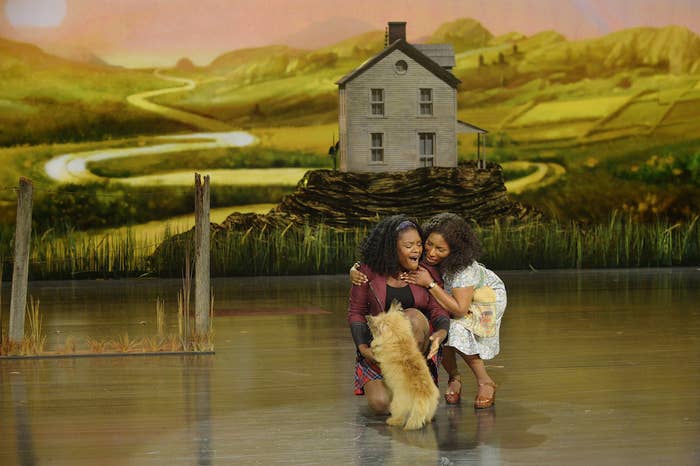 But even before it aired, The Wiz Live! had a lot working in its favor. NBC made a lot of smart choices, starting with picking a musical that was groundbreaking at the time of its 1975 Broadway debut and continues to resonate with current audiences. Designed for an all-black cast, The Wiz was a major step forward for diversity on Broadway. Forty years later, actors of color remain underrepresented onstage and screen. Choosing The Wiz gave NBC a chance to showcase more black performers than there are anywhere else in its lineup. And audiences were ready and eager to embrace these rich and varied depictions of black life, as evidenced by the more than 11 million viewers the telecast brought in.
When it comes to live musicals on television, a success like The Wiz Live! dramatically shifts expectations. Not every musical is going to reach these heights, but now that audiences have seen how good this genre can be, it will be a lot harder to settle for well-intentioned mediocrity. NBC's past live productions of The Sound of Music and Peter Pan had their moments, but aside from a handful of standout performers (Laura Benanti, Audra McDonald, Christian Borle), they're largely remembered for what they got wrong (Stephen Moyer, Christopher Walken, and that damn crocodile) — and how much fun Twitter had lambasting them. In a post–The Wiz Live! era, that's not going to cut it.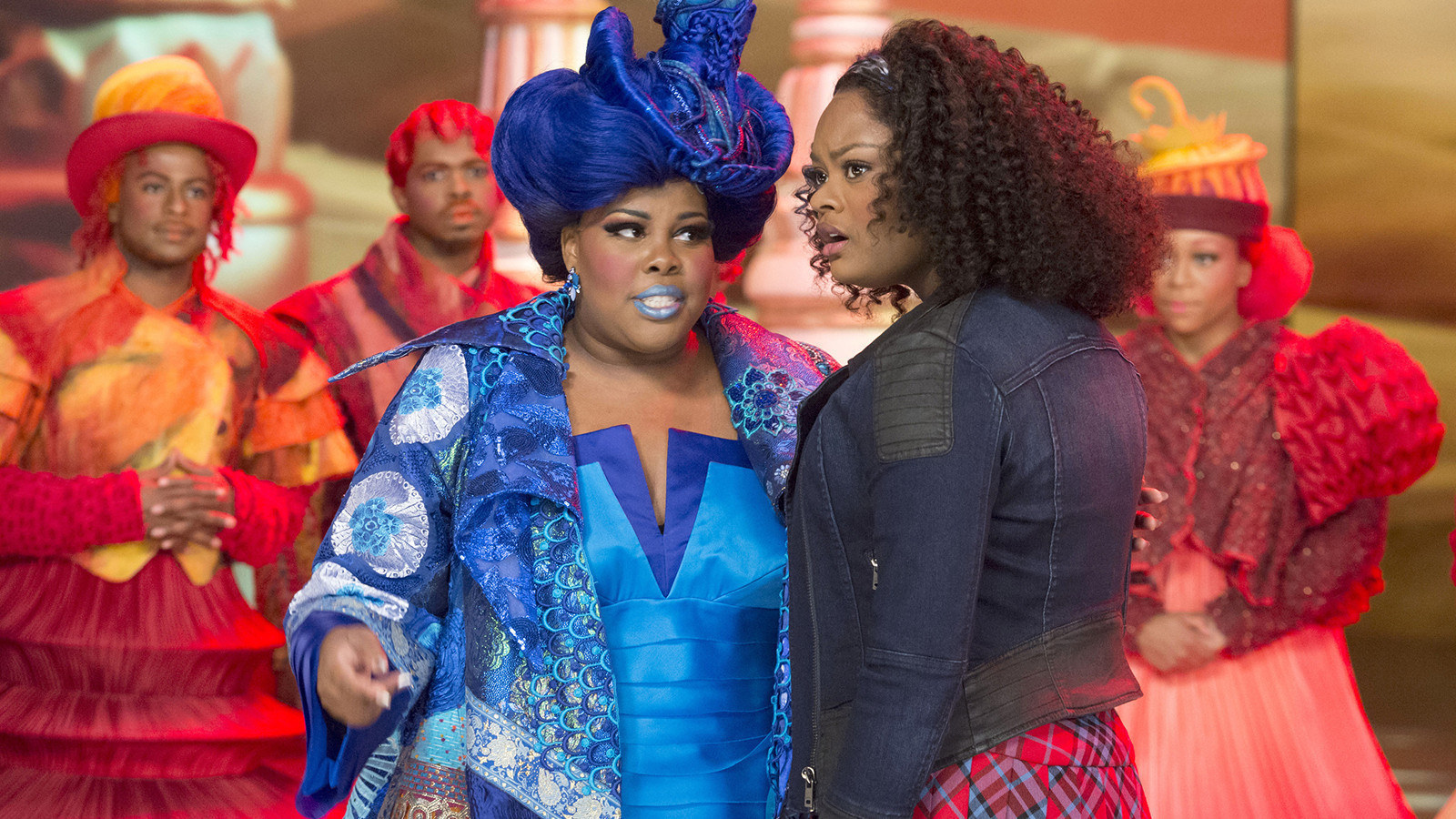 While The Sound of Music Live! and Peter Pan Live! both ended up feeling like ratings stunts instead of theatrical events, The Wiz Live! managed to capture the feel of live theater (minus the applause breaks) and felt like it came from a more genuine place. It wasn't flawless — hello unexpected cameo from a camera — but live theater never is. Perhaps it's a credit to the talent and earnestness of the performers. Perhaps it's an example of NBC learning from past mistakes. But third time definitely was the charm — the general consensus seemed to be that The Wiz Live! was easily the best of NBC's live musical broadcasts.
Without the delight of collectively watching and crapping on something awful, the internet put a positive spin on the proceedings, using Twitter to make jokes, yes, but also to share the moment. During the broadcast, nearly 280,000 people sent 1.6 million tweets about The Wiz Live! And that's part of the appeal of these live musicals, which bring back the concept of "appointment viewing" long abandoned to the DVR. They're something audiences can share, and it's comforting that the feeling of community persists even if the snark doesn't.
The next live television musical will arrive on Jan. 31, this time on Fox, with Grease: Live. Fox will also air The Rocky Horror Picture Show, starring Laverne Cox as Dr. Frank-N-Furter, in 2016. NBC may not follow through with The Music Man, which is the musical it had originally announced in 2014 before it switched to The Wiz earlier this year, but there will be a musical in December 2016 regardless.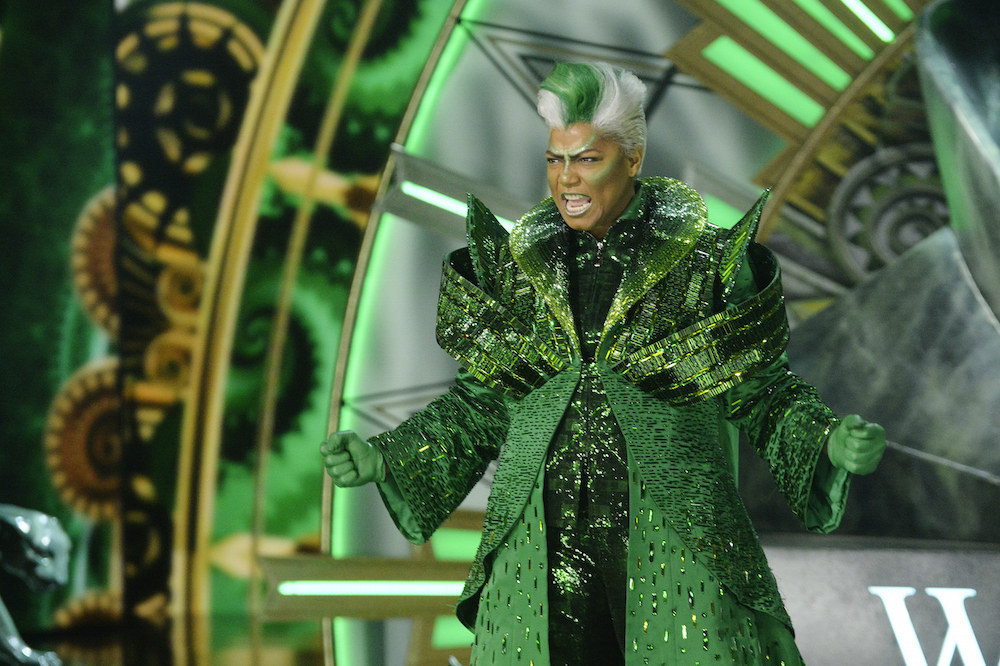 It will be hard for what follows to perfectly replicate The Wiz Live! and that's OK: Live musicals on television don't all need to be the same. Grease, The Rocky Horror Picture Show, and The Music Man don't pack quite the same emotional punch, nor should they have to. The original productions and subsequent revivals have been successful in different ways, and the upcoming versions should keep that in mind. We don't need another The Wiz Live! so much as we need networks to learn what audiences respond to and grow from that.
These lessons are not revolutionary — pick a property that works for contemporary viewers, cast talented performers who feel comfortable on stage, give actors of color a chance to shine — but they somehow still need to be reiterated. If the success of The Wiz Live! marks the shift from hate-watching to sincere enjoyment, let's hope that's reflected in live productions that are just as entertaining, resonant, and relevant. Appointment viewing no longer has to be an excuse to fire off the best jokes; it can just as easily be about creating a communal experience that feels not just timely, but essential.