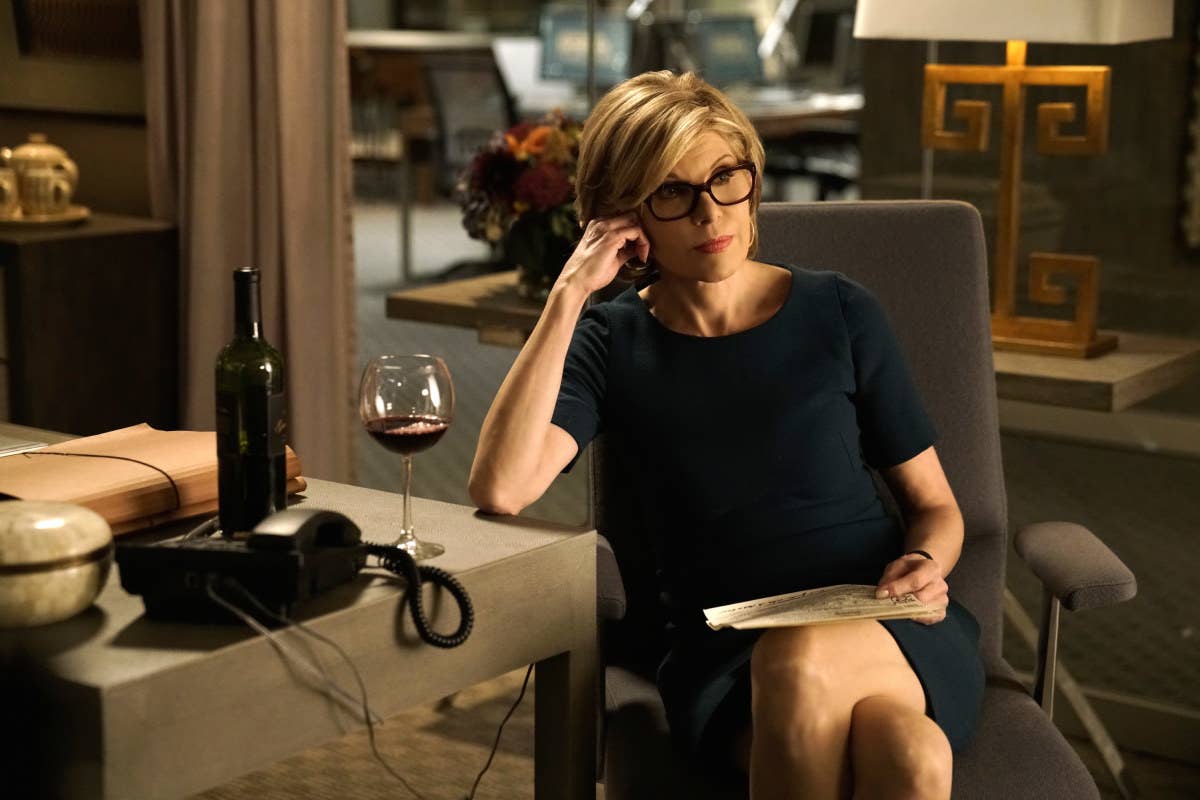 There has never been a steadier stream of jaw-dropping news to satirize — and The Good Fight is certainly taking advantage of that.
The series — which tackles fake news, freedom of speech, and, most recently, the alt-right, the political movement grounded in white nationalism — has been approaching contemporary politics with the same ripped-from-the-headlines immediacy as its predecessor, The Good Wife, ever since the first scene of the pilot: Die-hard Hillary Clinton supporter Diane Lockhart (Christine Baranski) watched the inauguration of Donald Trump in horror.
The show, co-created by Robert and Michelle King, is not solely critical of the right either — The Good Fight makes a point to satirize liberals as well, as in the incessant badgering of attorney Julius Cain (Michael Boatman) with anti-Trump talking points. Robert King believes any suggestion that TV should pander to Trump voters is actually a "TV executive attitude toward patronizing an audience" that underestimates the intelligence of conservatives. "When they say that, they mean dumb it down to dumb jokes and set things in the Midwest," he told BuzzFeed News in a phone interview. "There's a sense that one side of the political divide has a monopoly on intelligence. I don't know if that's the case."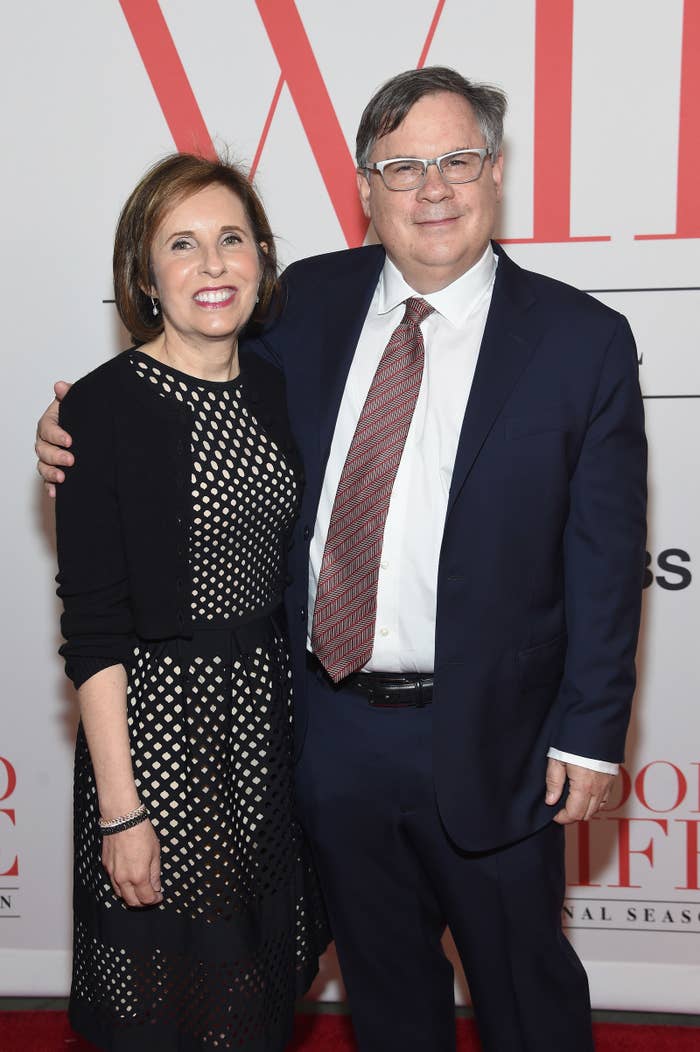 Even the opening titles of the CBS All Access spinoff underscore the sense of disorder that many people have been feeling since the November 2016 election: Familiar items — a vase, a laptop, a gavel — suddenly explode from within.
The sequence "is a very good representation of our times — everything's just exploding," Robert said. "That makes it a very interesting time to write. Not necessarily a better time to live or have kids, but it's a very interesting time to be writing."
The Good Fight follows Diane, a central character on The Good Wife, after she has her finances wiped out by a Ponzi scheme and is forced to delay her retirement by finding new work at a largely black law firm, Reddick, Boseman & Kolstad. Joining her are The Good Wife's Lucca Quinn (Cush Jumbo) and Diane's goddaughter, Maia Rindell (Rose Leslie) — the daughter of the financial adviser who may have bilked Diane out of millions.
The most recent installments of The Good Fight have explored the limits of freedom of expression. The March 12 episode, "Stoppable: Requiem for an Airdate," focused on a fictionalized version of Law & Order: Special Victims Unit's Trump-inspired episode, which has not aired, while the March 19 episode, "Social Media and Its Discontents," guest starred John Cameron Mitchell as a character inspired by recently disgraced alt-right personality Milo Yiannopoulos. The fear of censorship is a particularly pressing concern for the executive producers of a politically charged TV series.
"The worrisome thing is, the show survives on saying things that outrage people," Robert said. "These are the things that people get into fights talking about, whether religion or sex or money, and so to have free speech under threat, or [Trump] calling the press the enemy of the people is worrisome."
The Kings stressed that they have not had to face any censorship head-on: CBS has been supportive of everything they've wanted to do on the series. (And The Good Fight, because it's streaming, also allows for the swear words and bare asses that couldn't make it onto The Good Wife.)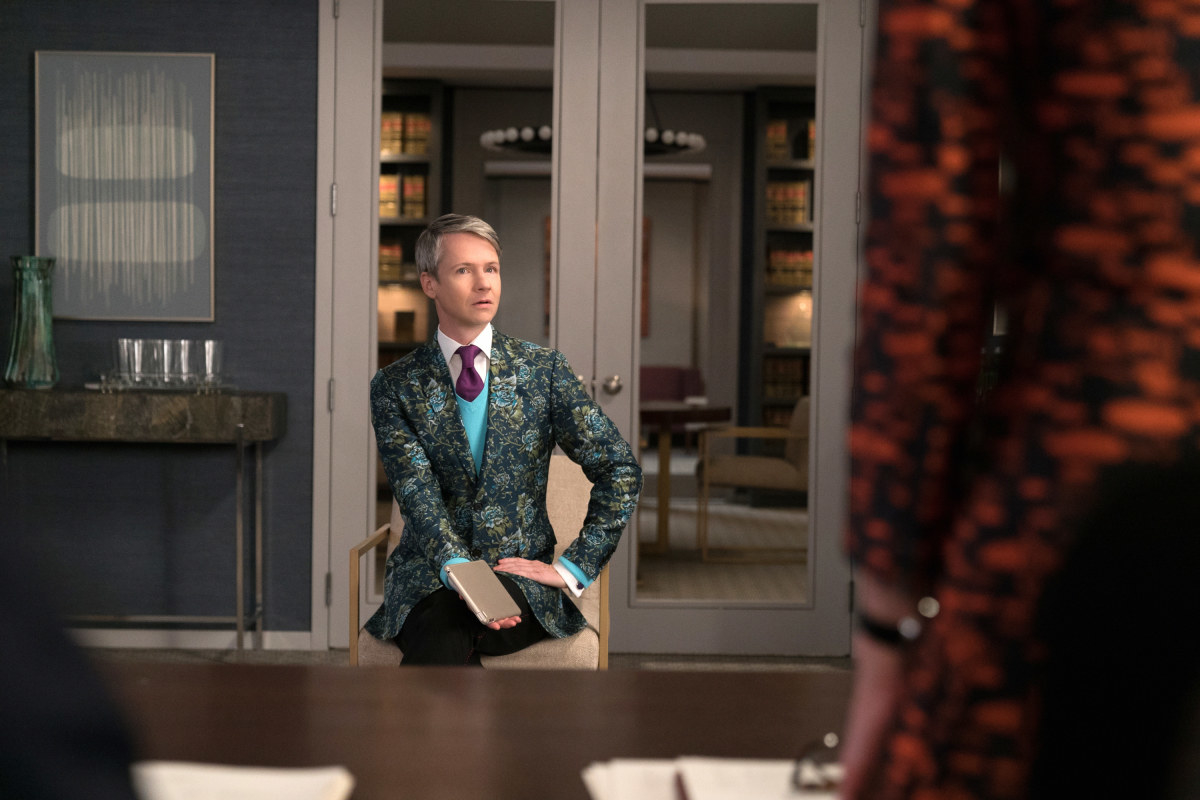 The key to exploring contentious issues, for the Kings, is to avoid getting preachy. "The last thing we would want to do is grandstand in that way," Michelle King said. "Because we wouldn't want to be around people in life who did that. We certainly don't want to be around people in fiction that do it."
And the Kings are committed to writing satire that is still bitingly funny — while taking into account the very real fear that many of their viewers are experiencing. It's a fine line to walk, but they continue to believe, as they did on The Good Wife, that trusting in their characters is the best course of action.
"We're hoping that we approach these things in a way that's a little different — if there's comedy to be mined, if not in the thing itself then other people's reactions to it — so dread doesn't really play in," Michelle said. "Long before the Trump administration, we always tried to stay away from whatever was earnest."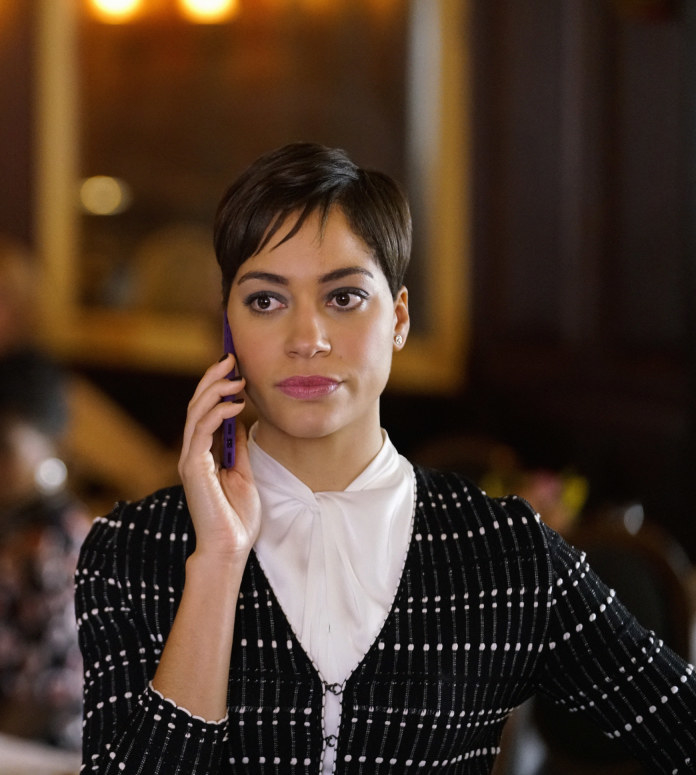 Also like The Good Wife before it, The Good Fight does not cap off its episodes with tidy morals about how to go forward, head held high, in a world that seems suddenly against you. But while Julianna Margulies' Alicia Florrick is no longer around to offer her well-reasoned opinion, there are clear perspectives articulated by characters like Diane, who often emerges as the moral center of this universe. At the end of the most recent episode, she tells Mitchell's Felix Staples that while she hates what he's saying, she'll defend his right to say it.
Even while eschewing sincerity, Michelle admitted that addressing issues like free speech and censorship through the series is a good way to work through their own complicated feelings. "It allows you to feel just a touch less powerless if you're able to put it into your show," she said.
"It must be whatever people use Twitter for," Robert added.
If Trump is watching The Good Fight, he hasn't yet sent out any tweets about it the way he has about other entertainment critical of him, including Saturday Night Live and a Snoop Dogg music video. If he did or if he plans to, it would be an inspired instance of life imitating art: The March 12 episode's final twist came in the form of a fictional Trump tweet, which transformed the case from an issue of copyright infringement to one of free speech.
When asked if she hoped President Trump would eventually respond, Michelle said, "My hope is that he's taking care of the needs of the country and not worrying about a streaming show."